Historic Main Inn
---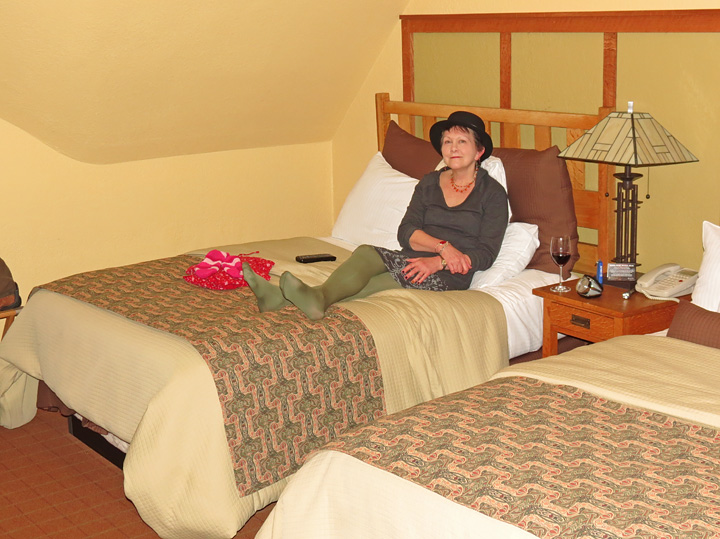 Our room
---

Afternoon view of the mountains, from our room window...
---
A few of the sculptures outside the Grovewood Gallery: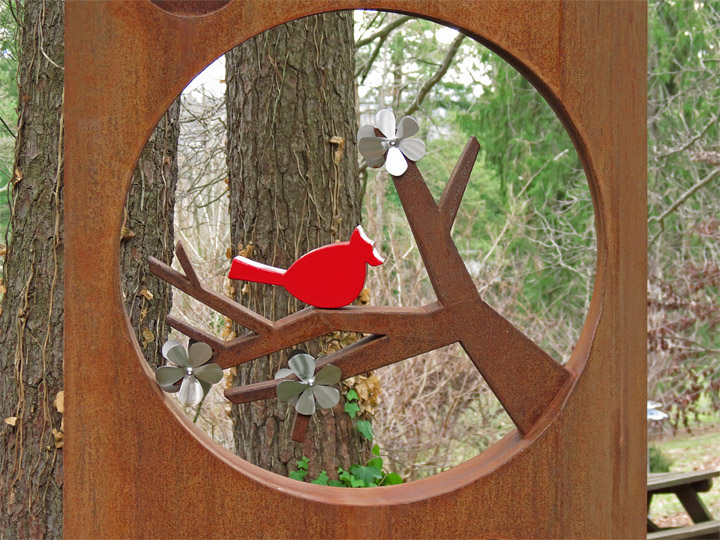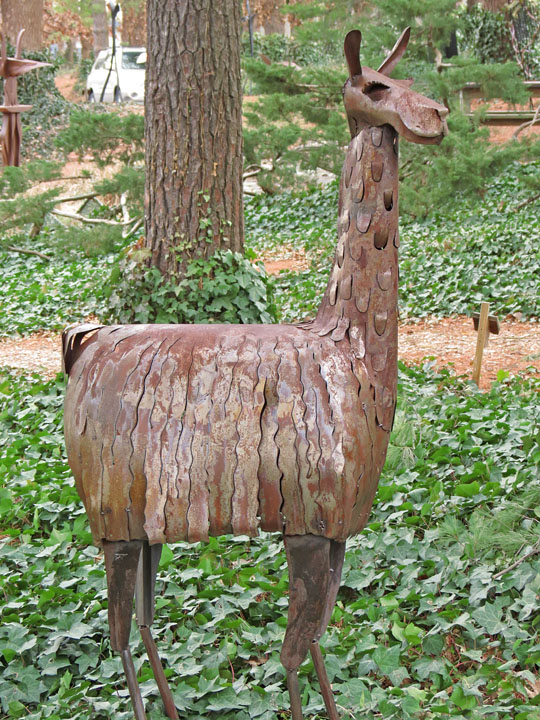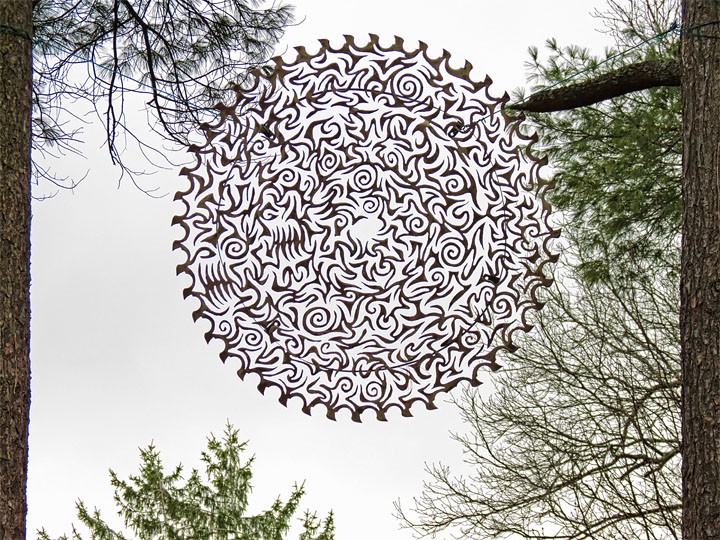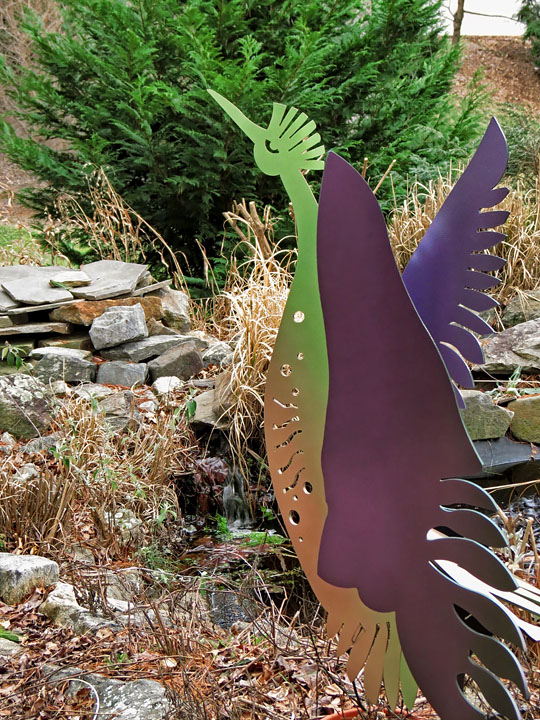 ---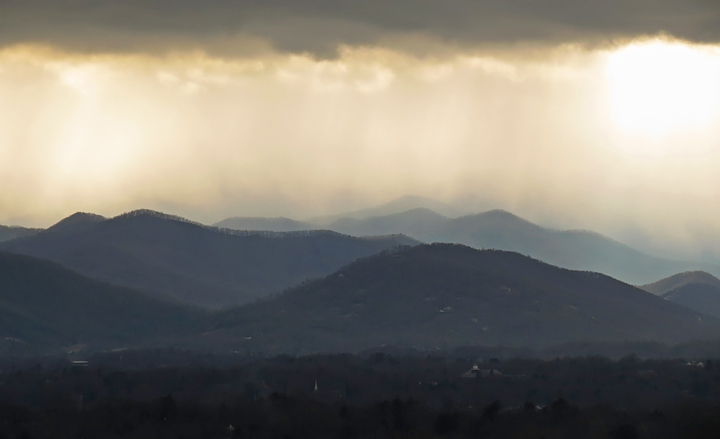 Another view from the window
---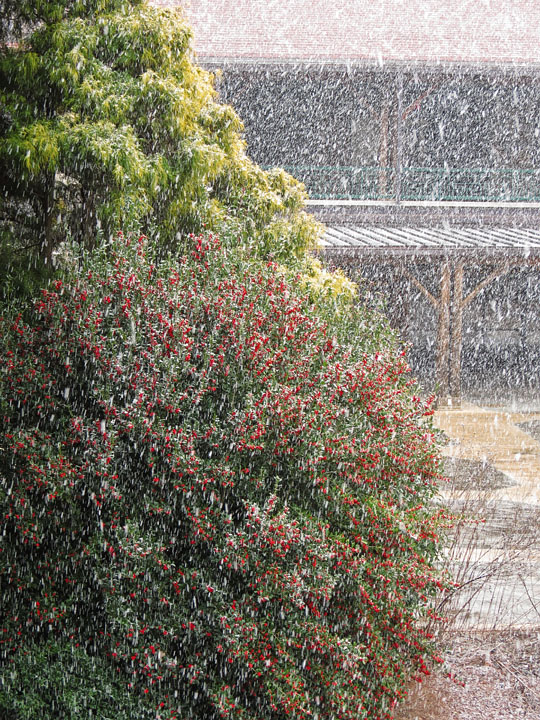 We had a little snow on Sunday morning...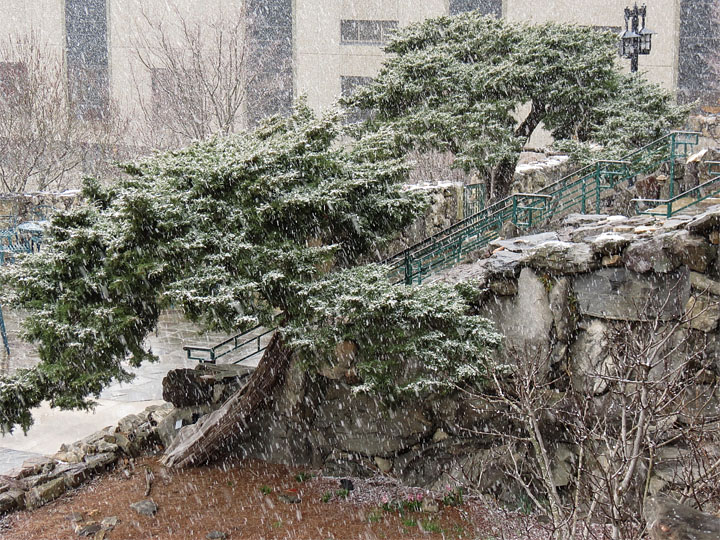 ...pretty, but it didn't amount to anything.
---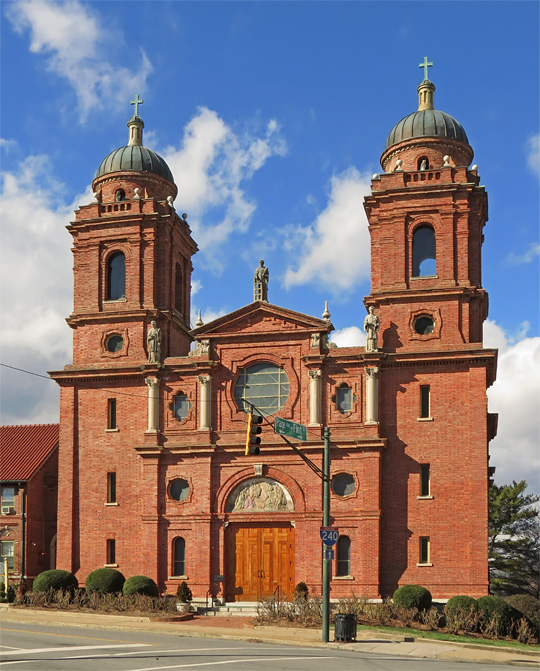 We visited the Grove Arcade in Asheville on Sunday.
Nearby is the Basilica of St. Lawrence, under renovation.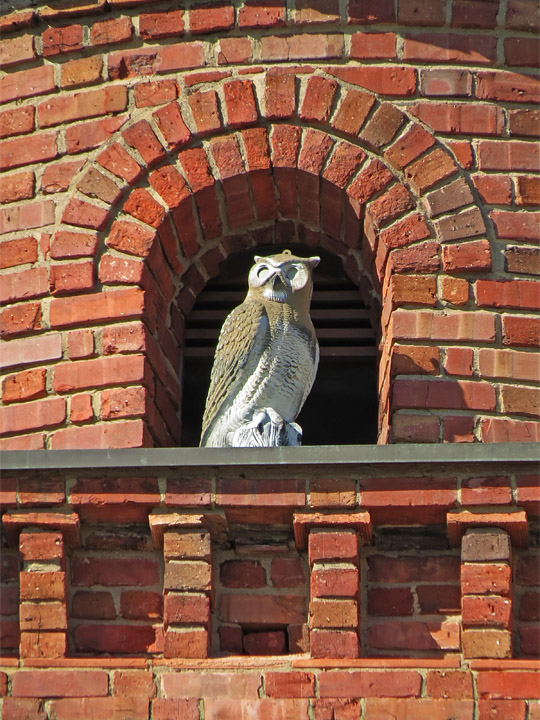 Owl sculpture in basilica alcove.
---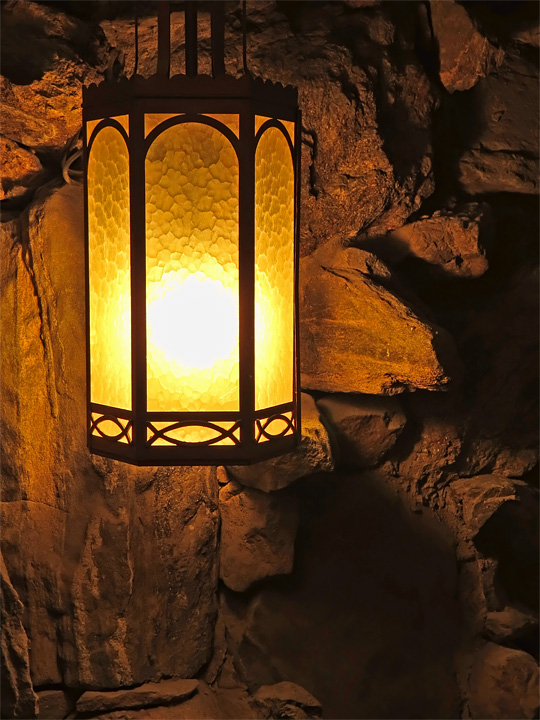 Stairwell lantern, back at the GPI.
---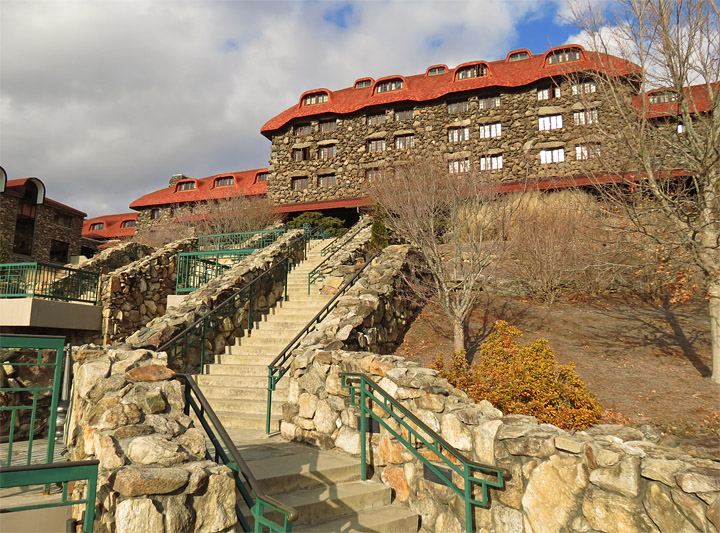 Another view of the original Inn.
---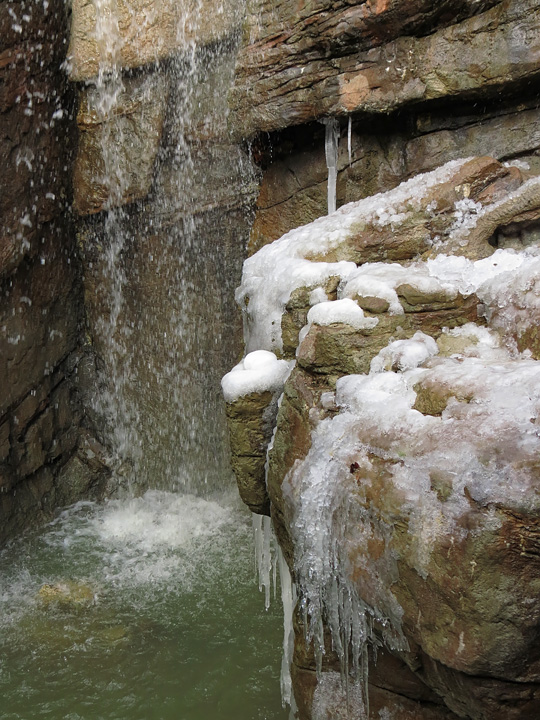 Frozen falls in front of the Inn.
---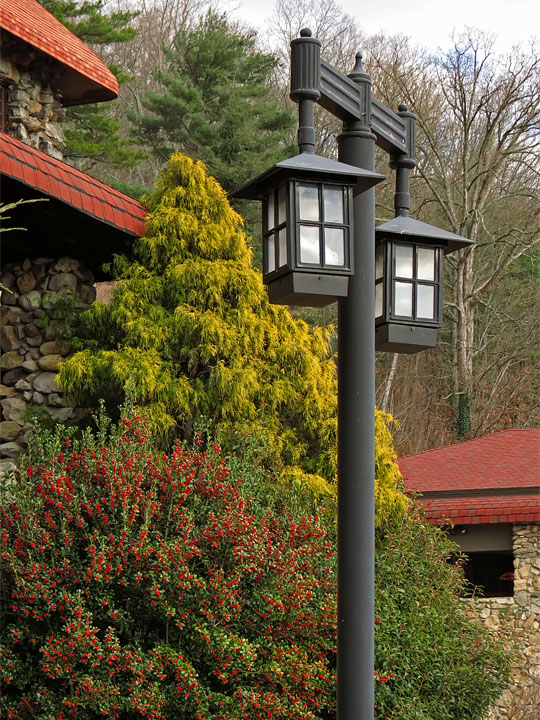 Lamp post
---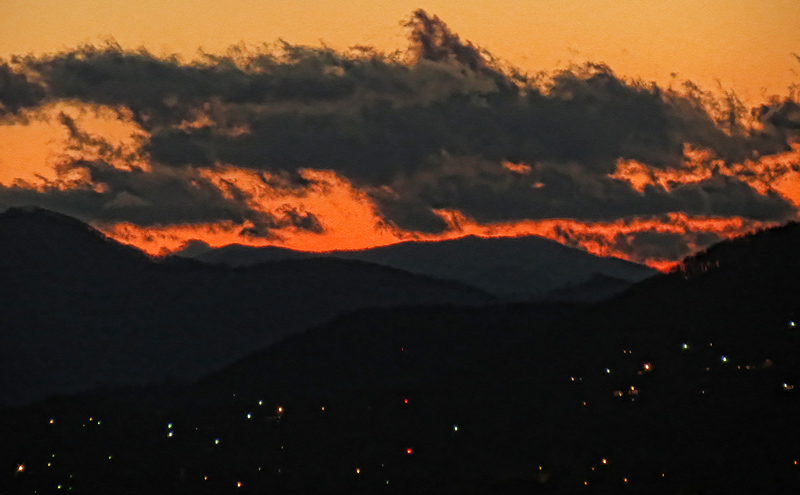 With the Super Bowl about to start, I barely caught the sunset...
---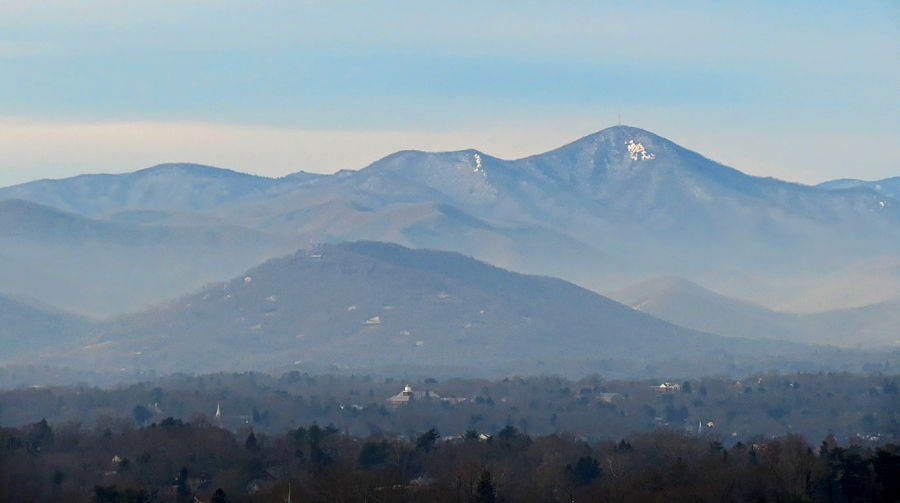 Hazy valleys between the mountains the following morning.
---
Heading home, we detoured via Brevard, NC, to see a few sights: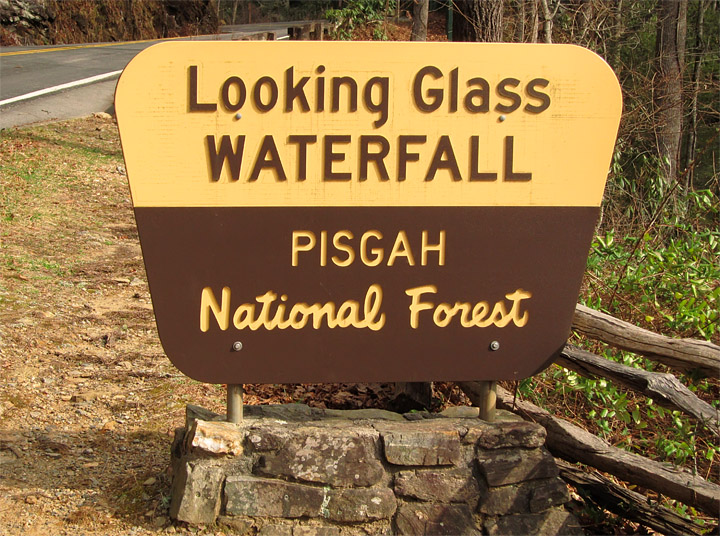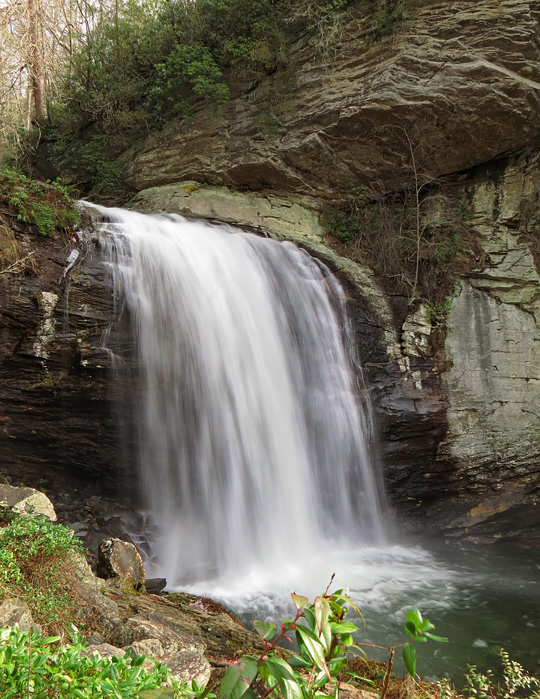 Looking Glass Falls in Pisgah Forest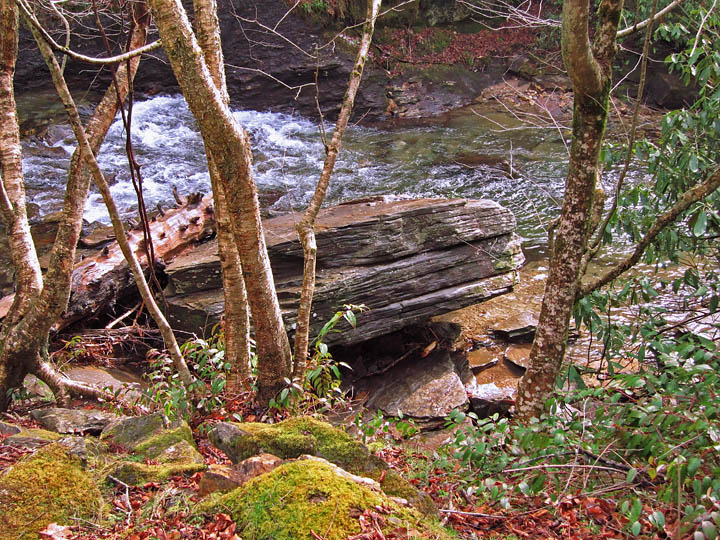 Looking Glass Creek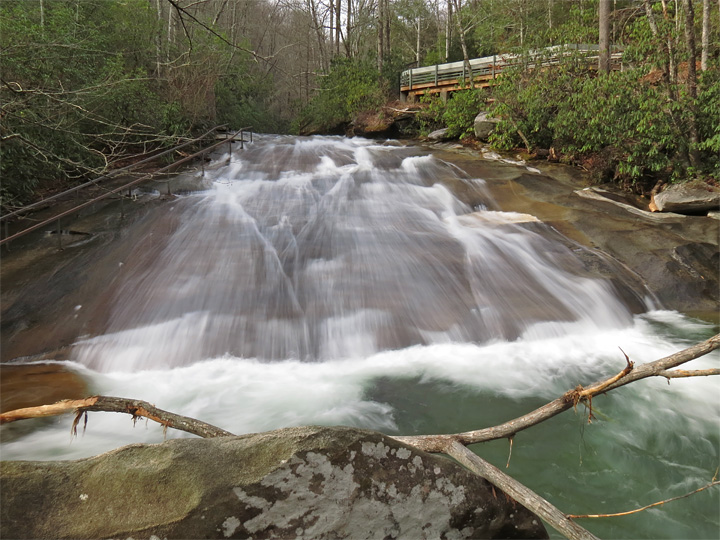 Sliding Rock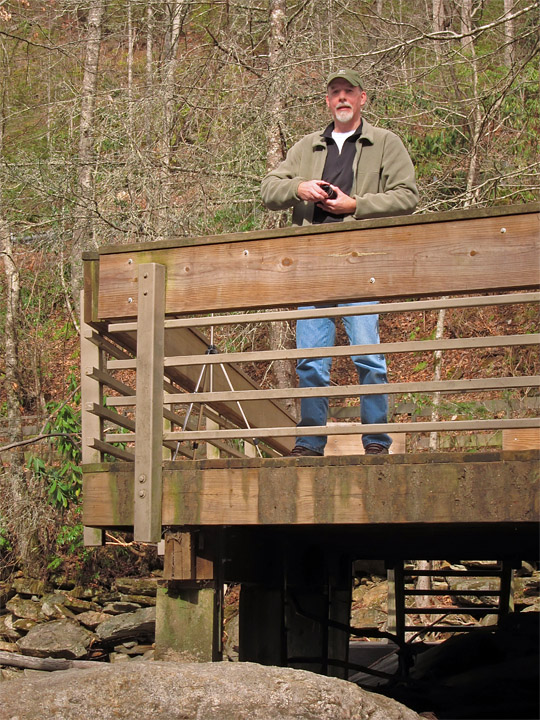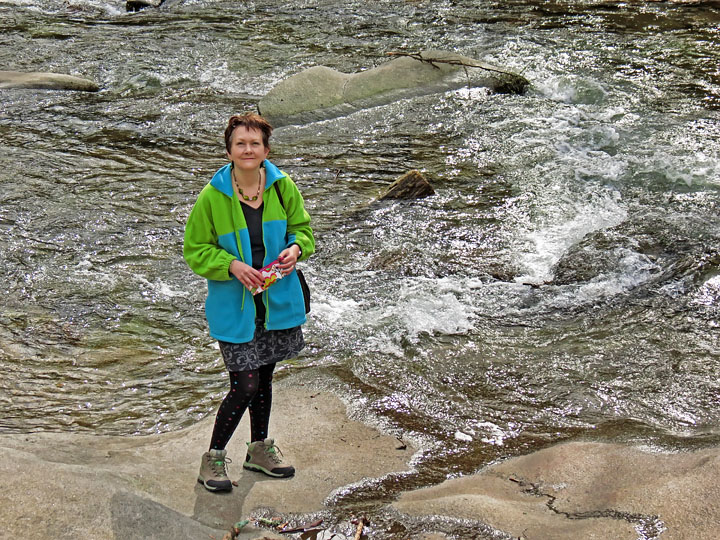 ---
Another reason to swing by Brevard was to visit the new east coast operation of Oskar Blues Brewery: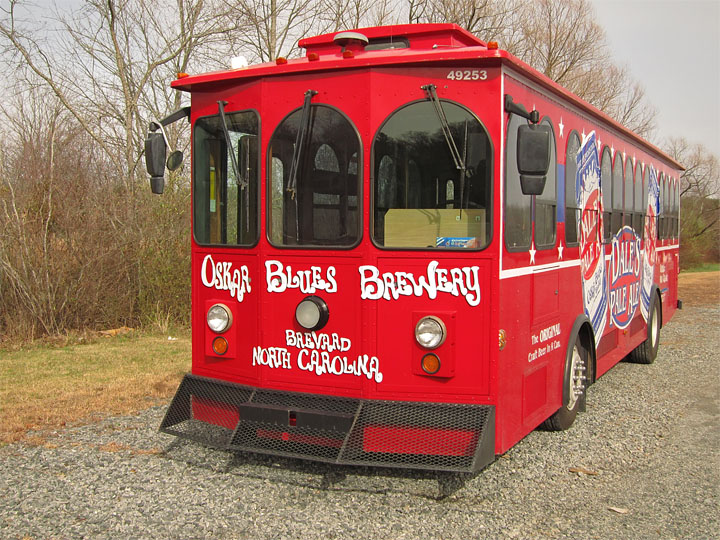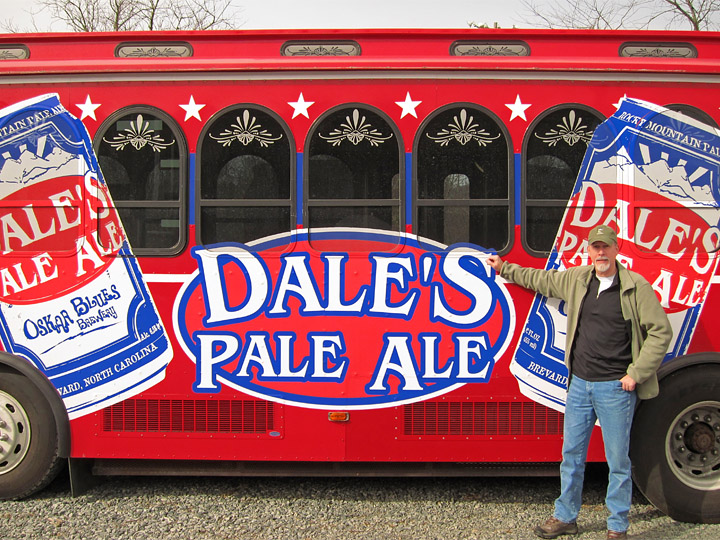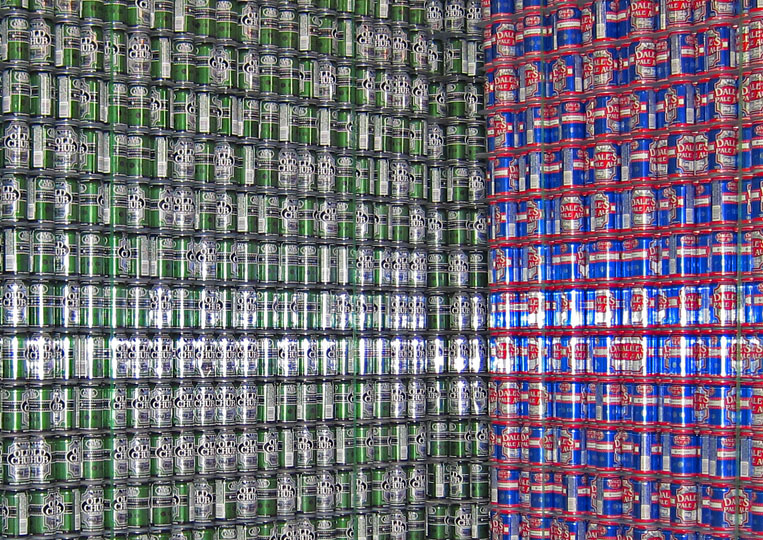 A few cans of beer...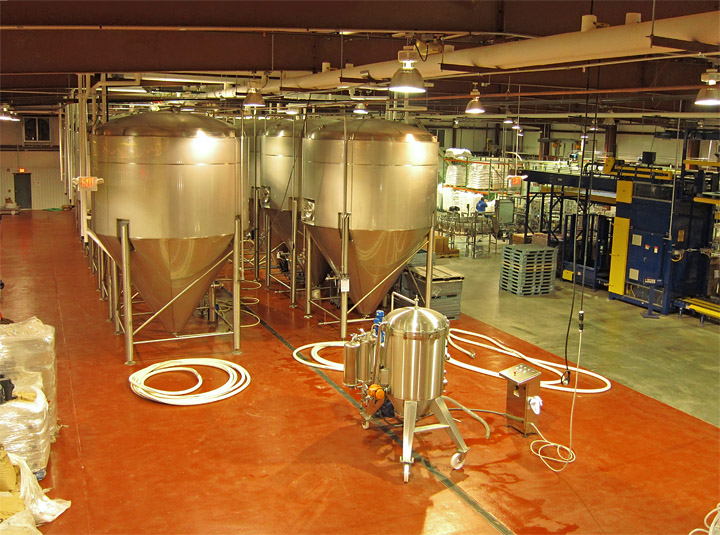 Fermenters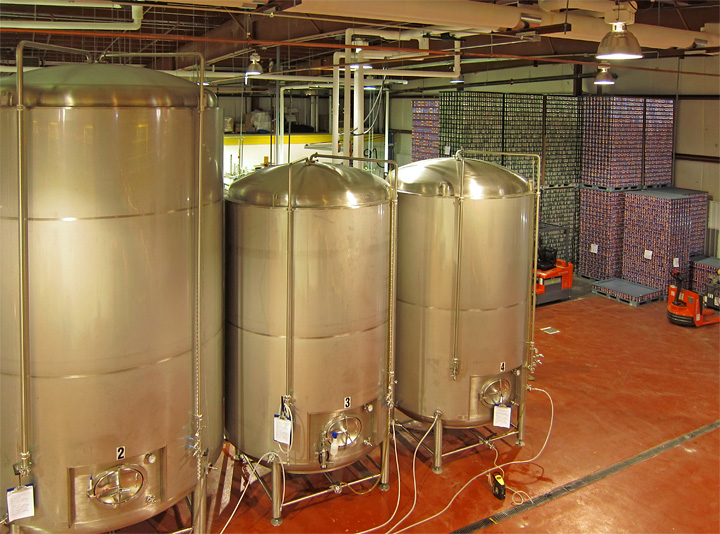 Tanks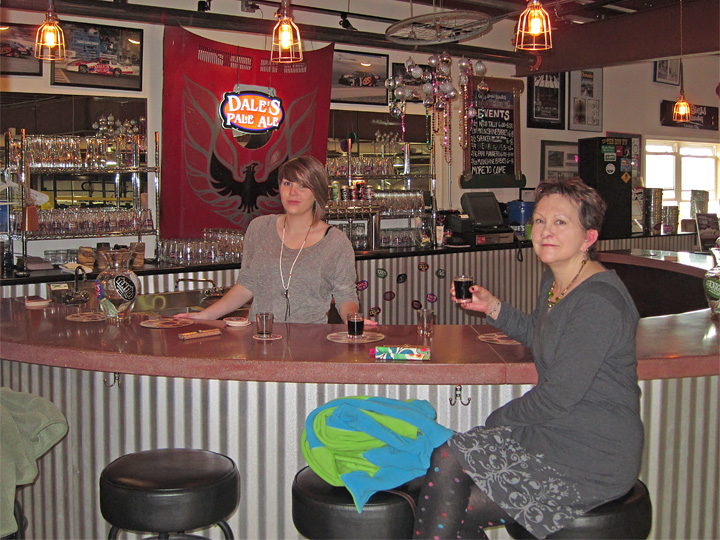 Tasty Weasel tap room.

Draft taps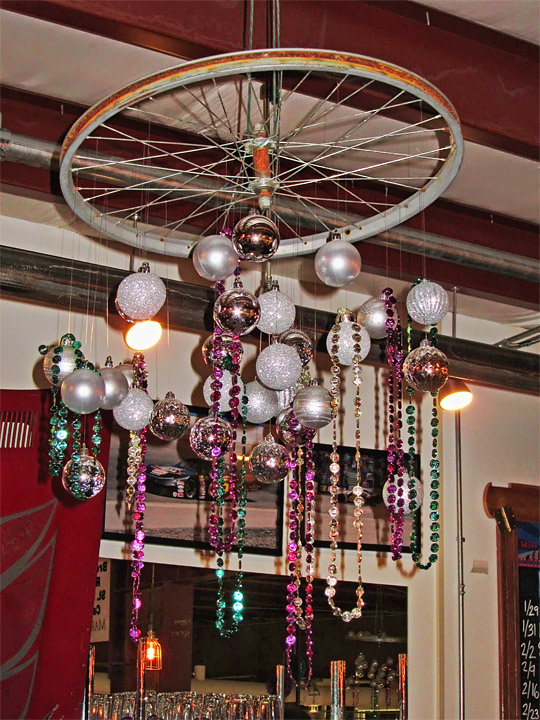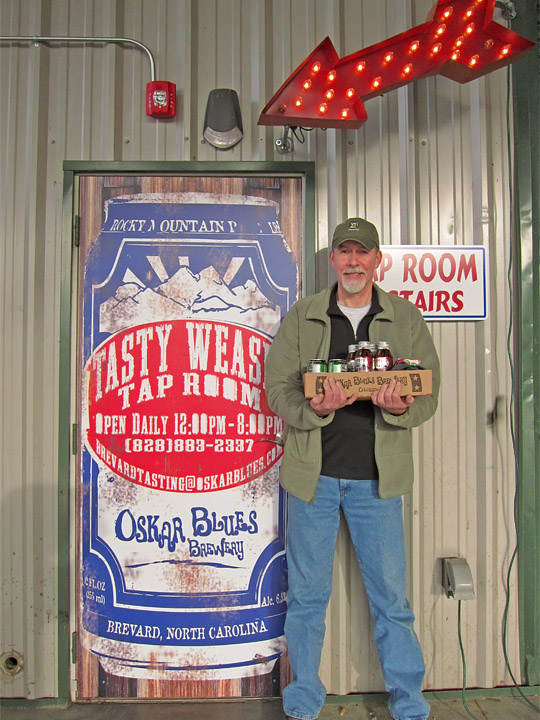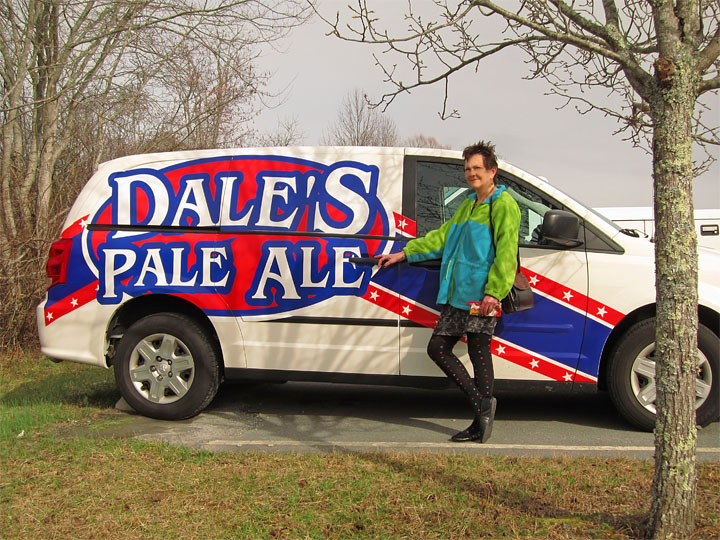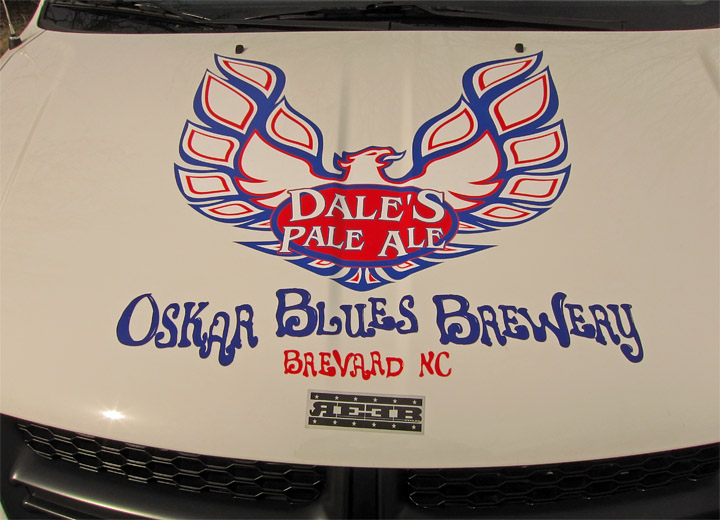 ---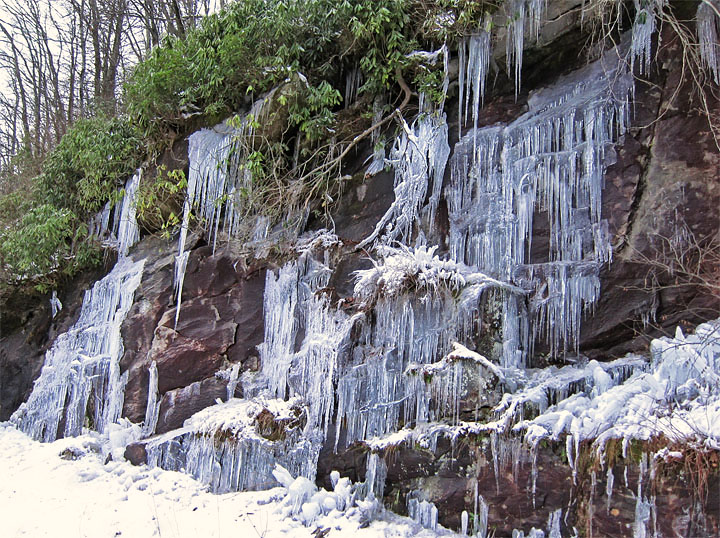 Continuing west on Hwy 64, we encountered some ice and snow.
---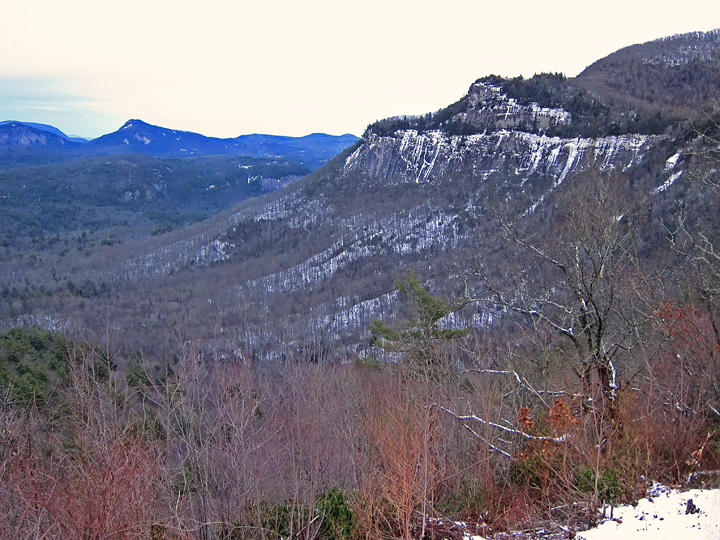 Whiteside Mountain, between Cashiers and Highlands, NC.
---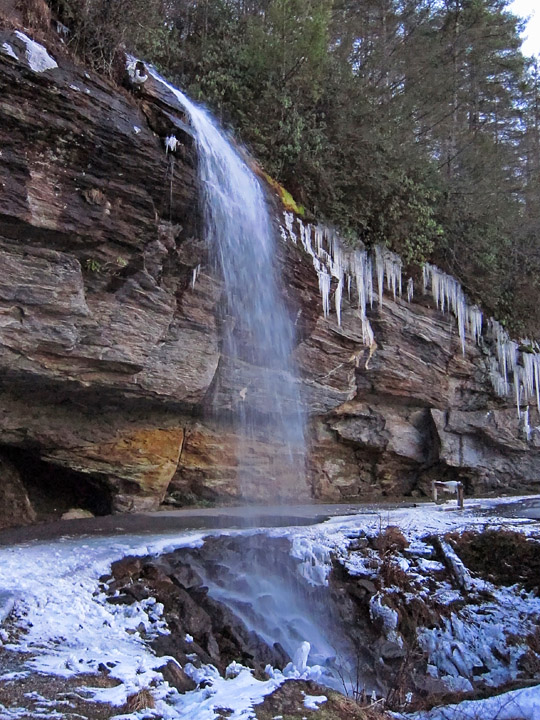 An icy Bridal Veil Falls at dusk.
---
~ A few images of the Celtic Weekend bands ~
(A link to our band performance pics on Flickr will be added here soon...)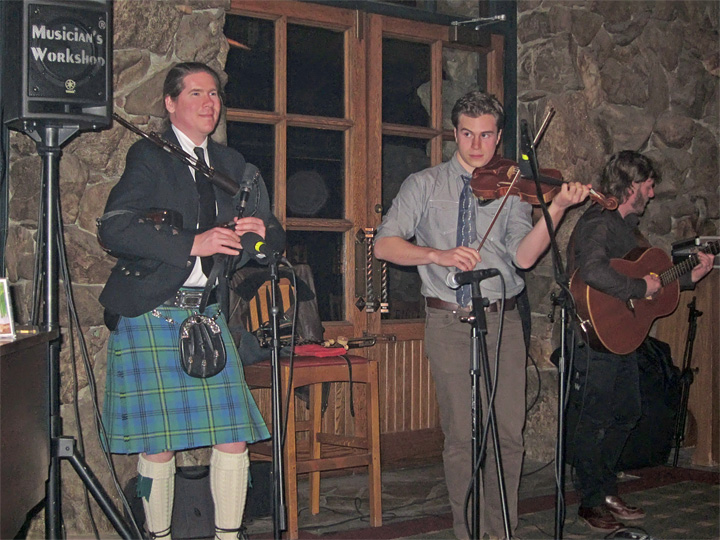 Our buddy EJ Jones with some musician friends
---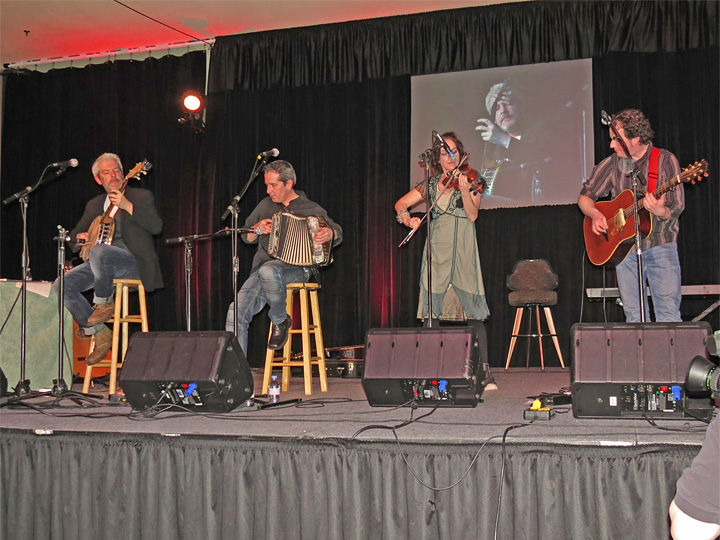 Solas was Friday night's headliner
---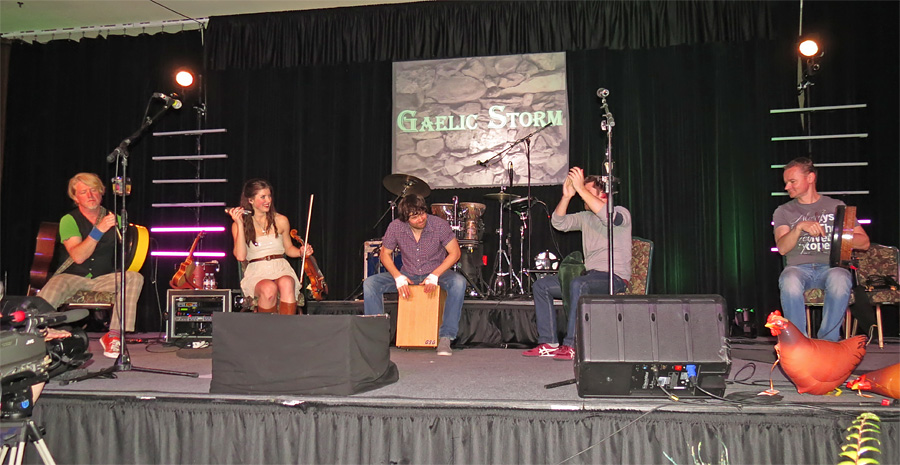 While Gaelic Storm was the main act on Saturday!
---