~ Berry Grist Mill ~

Built in 1930; the wooden overshot wheel is one of the largest in the world, at 42' diameter. The water
is piped from a reservoir on the nearby mountain. After priming, the hydraulic head forces the water
up the hollowed-out stone column, where it flows onto the wooden upper raceway to turn the wheel.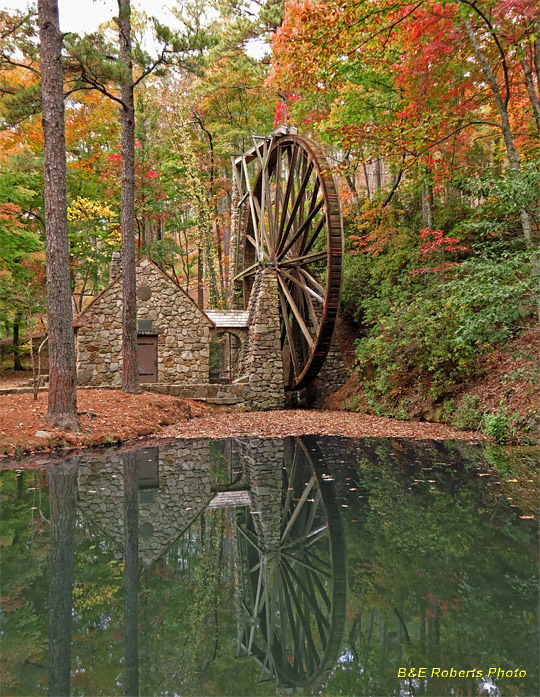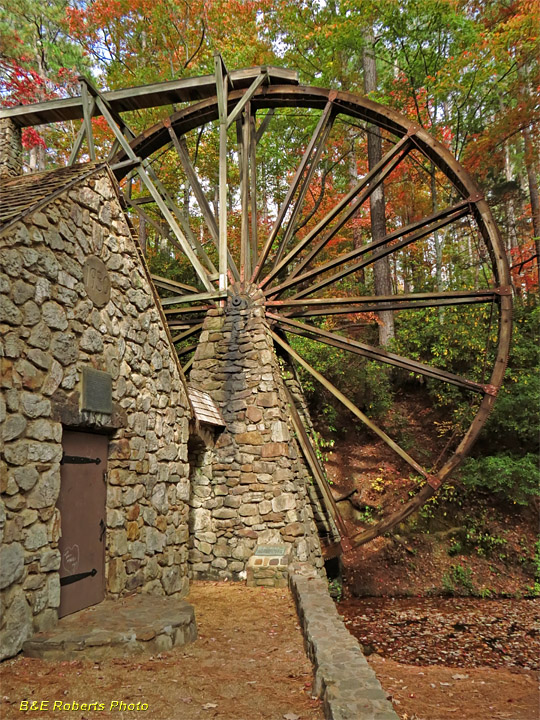 ---
~ Frost Chapel, on the Mountain Campus ~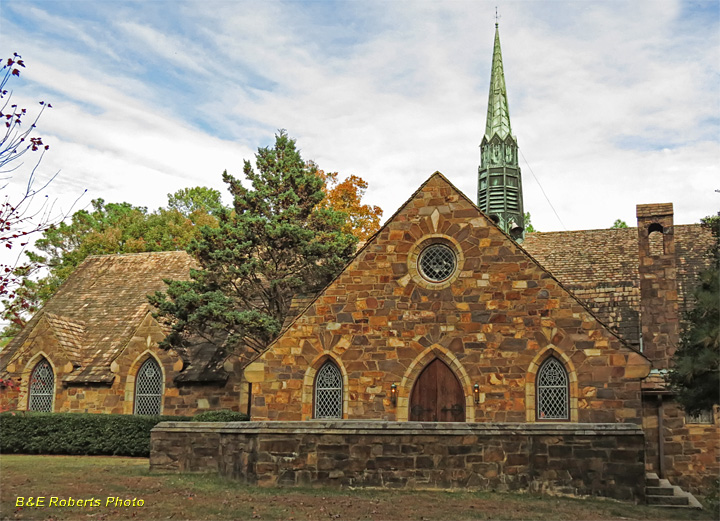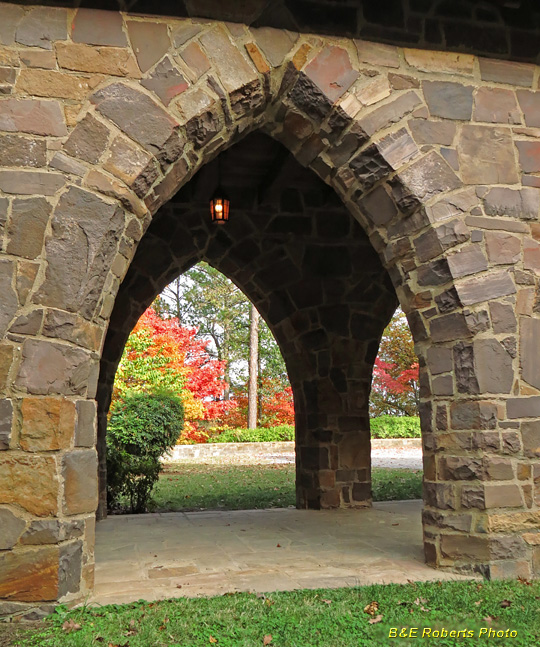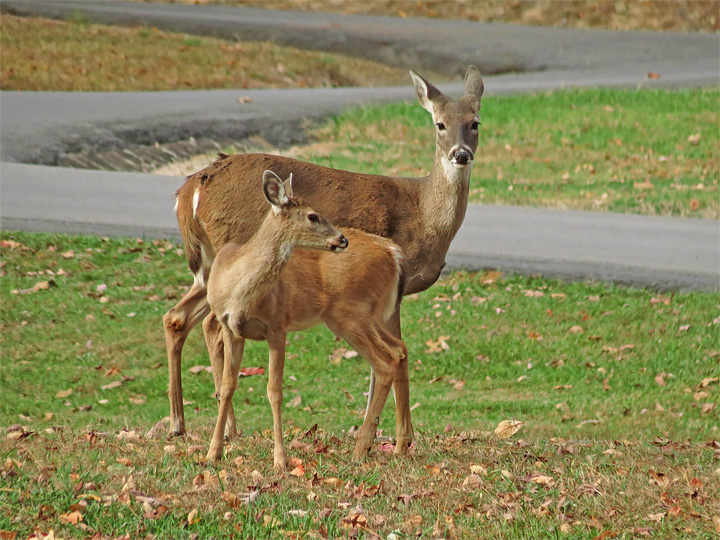 A couple of the many resident deer...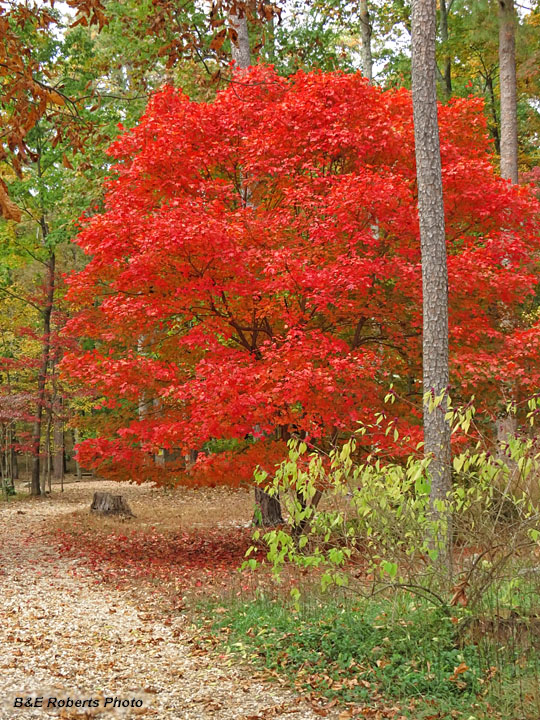 Red Maple
---
~ Mountain Campus Pond ~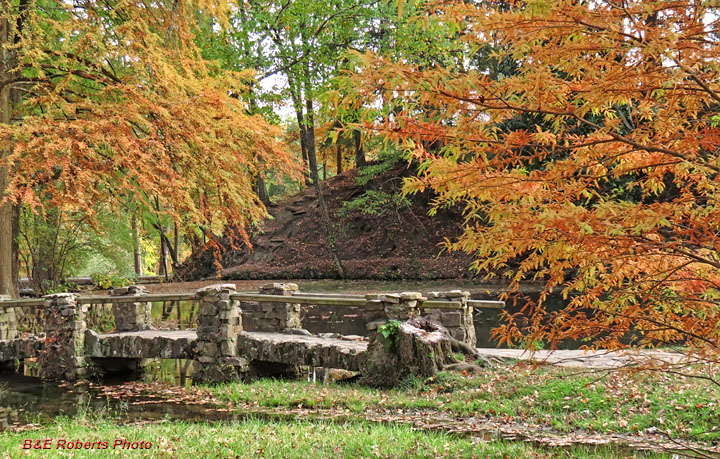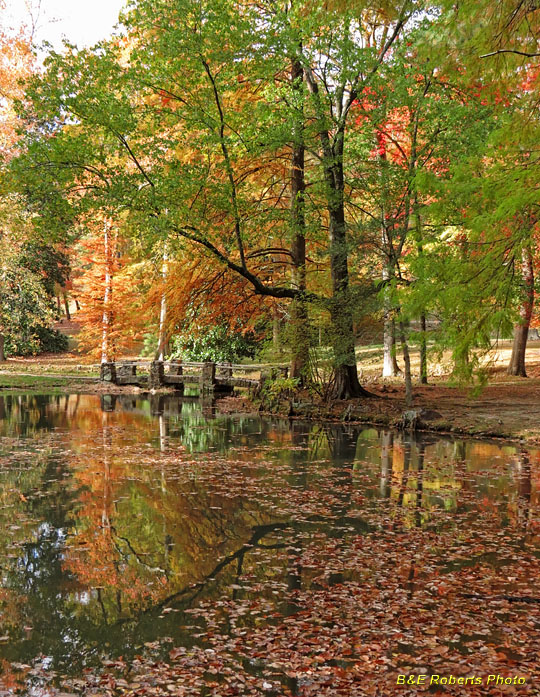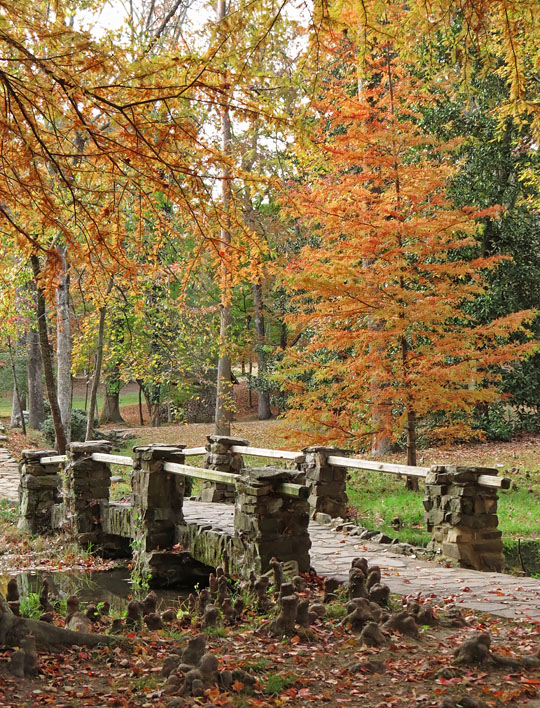 Cypress "knees" alonside foot-bridge...
---
~ Swan Lake ~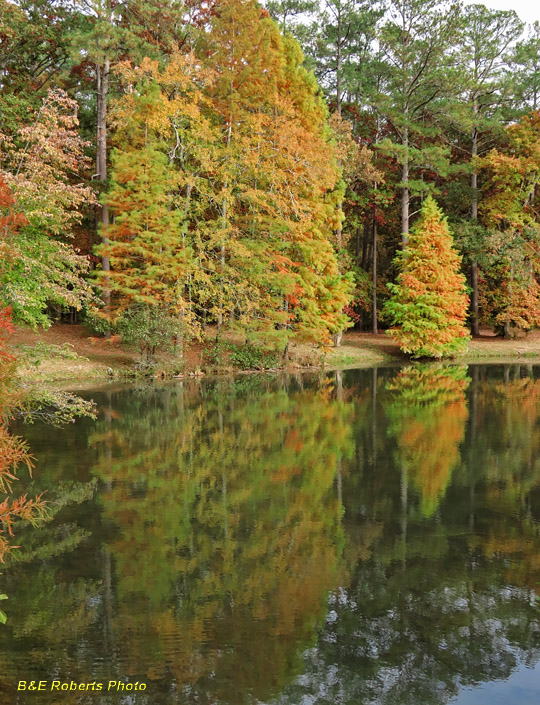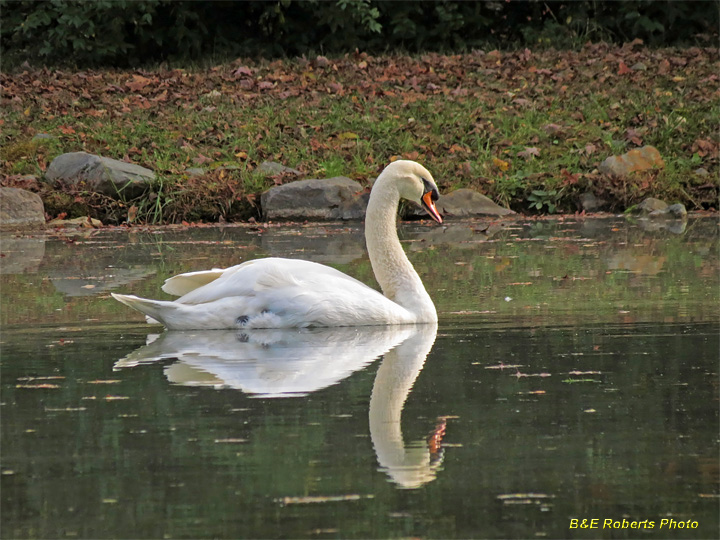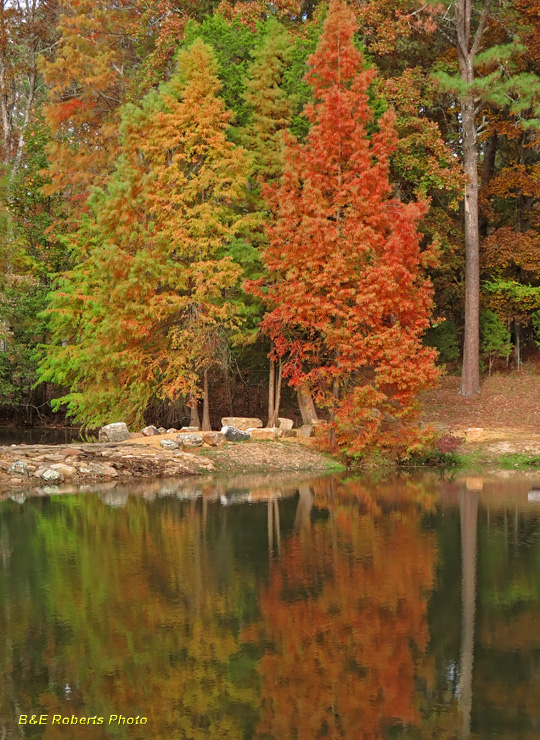 ---
~ Ford Center ~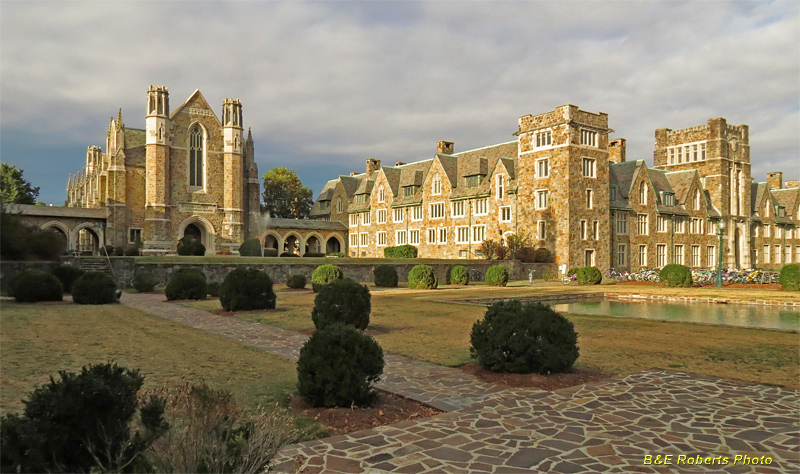 Dining Hall and Mary Hall (student residence)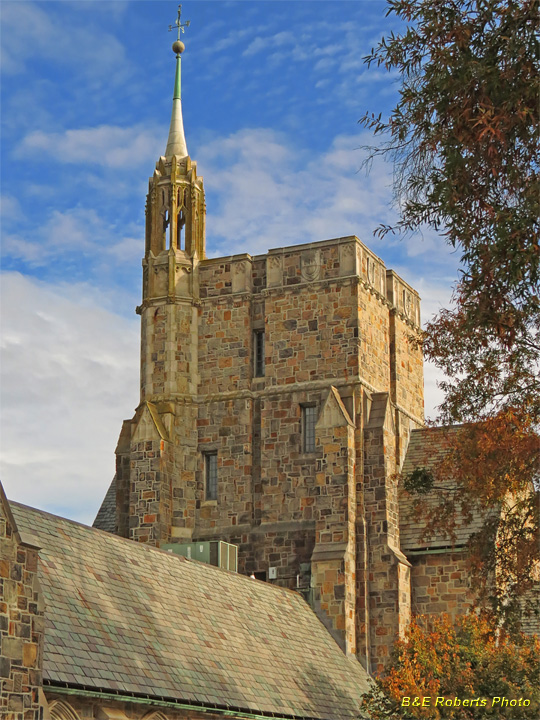 Alumni Center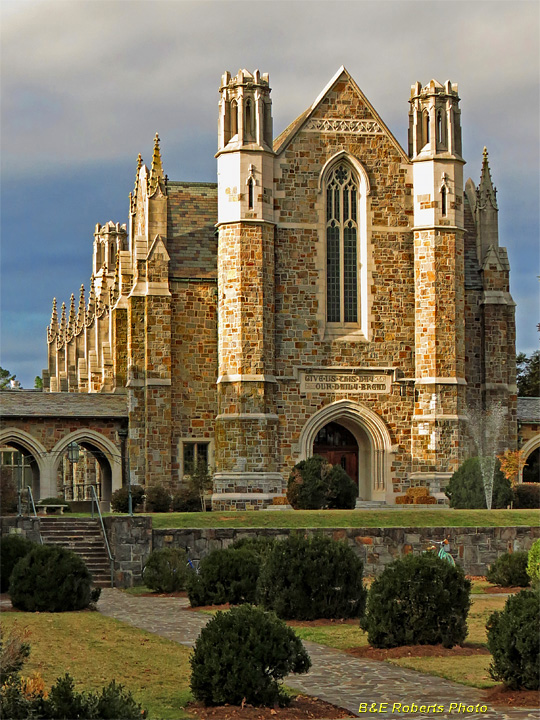 Ford Dining Hall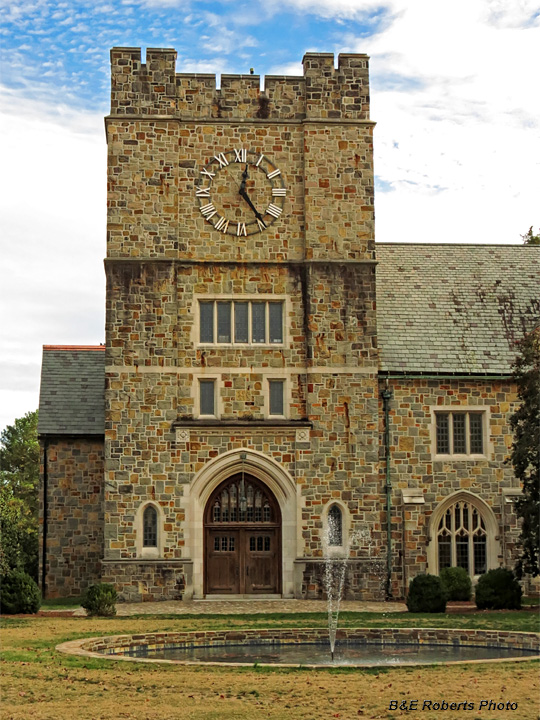 Ford Auditorium
---