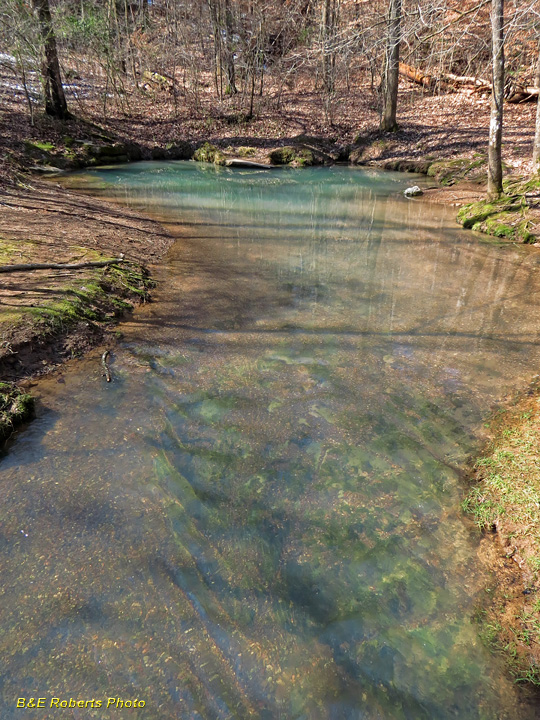 Blue Hole spring and its outflow
---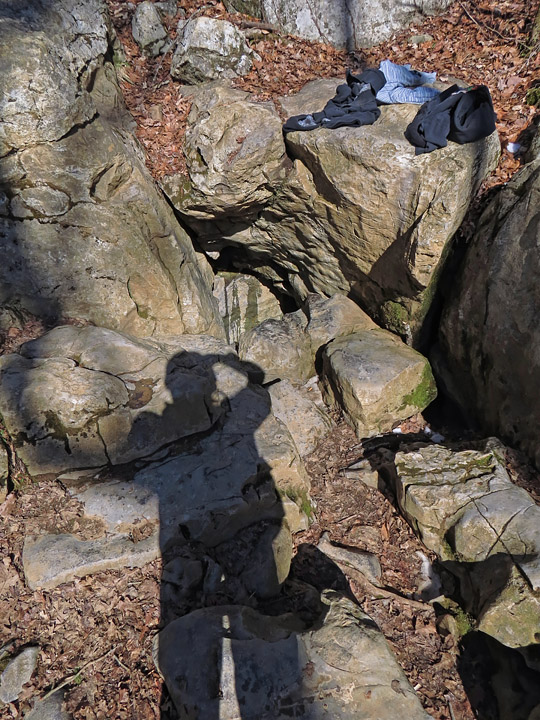 Entrance to PettyJohn Cave (just above my shadow)
---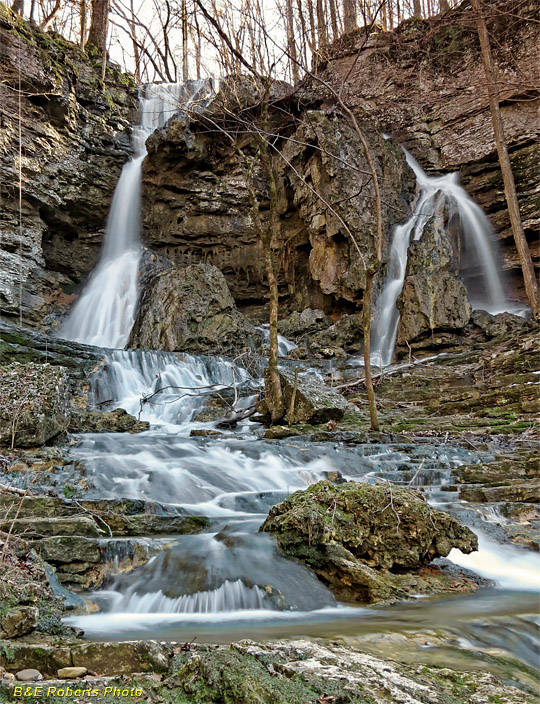 Waterfall at The Pocket
---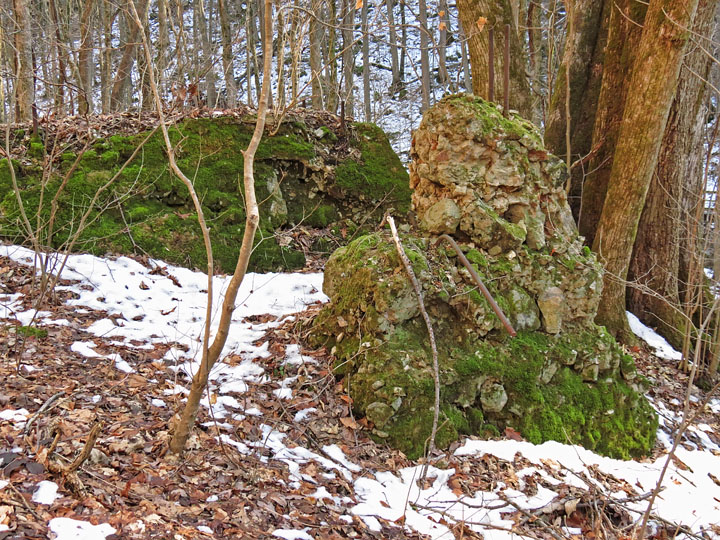 Moss-covered steam engine footing ruins on hillside in The Pocket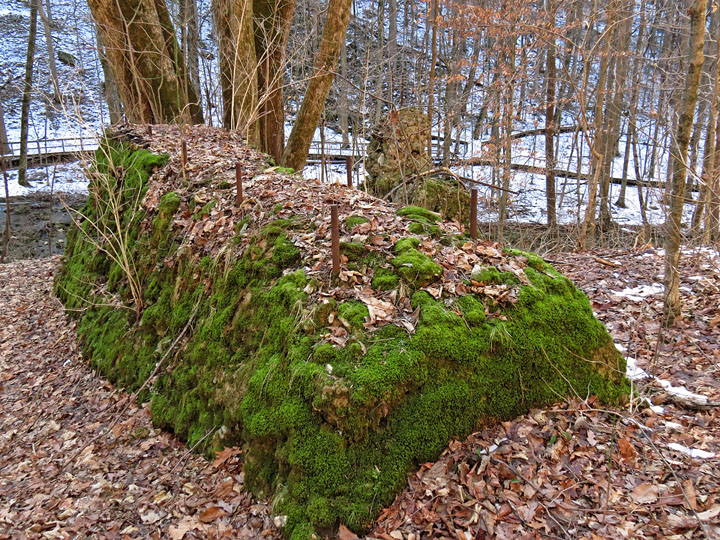 ---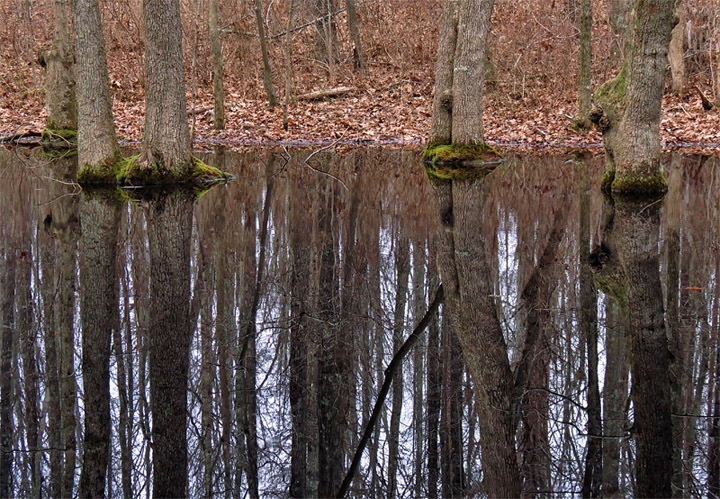 Sag Pond near upper rim of Pigeon Mtn.
I've never seen such deep blue water as in this ephemeral pond.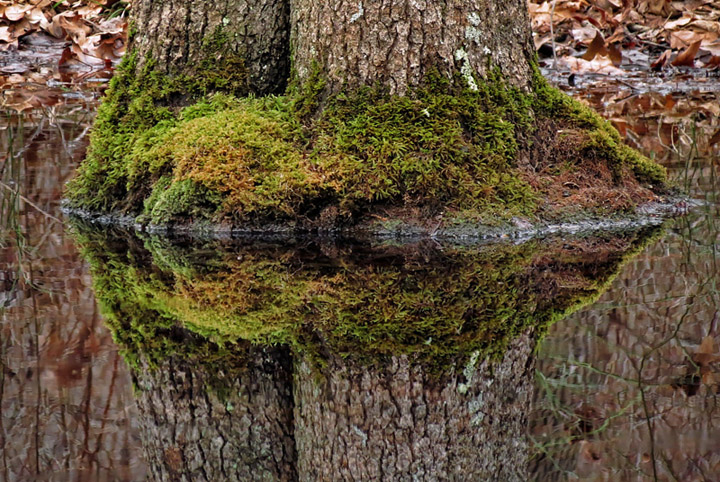 Mossy tree base in pond
---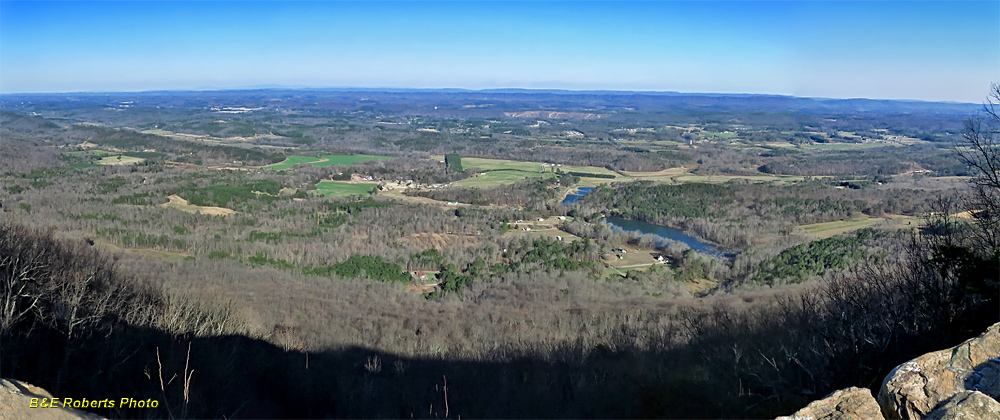 Panoramic view east from Hood Overlook
---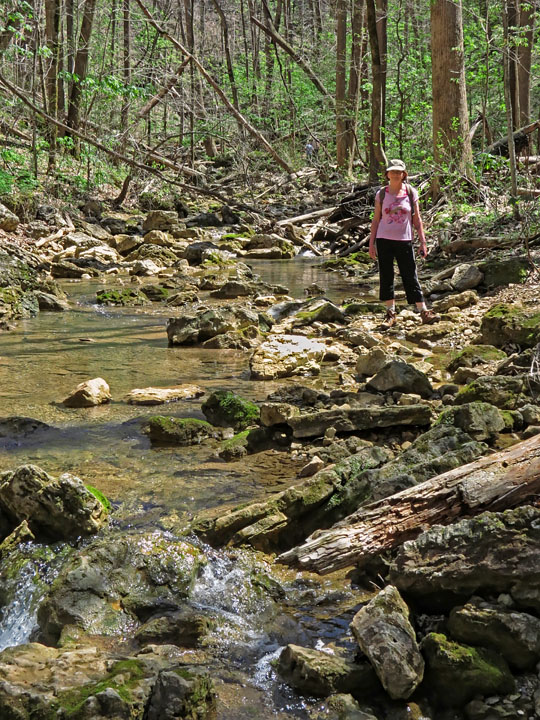 Along Pocket Branch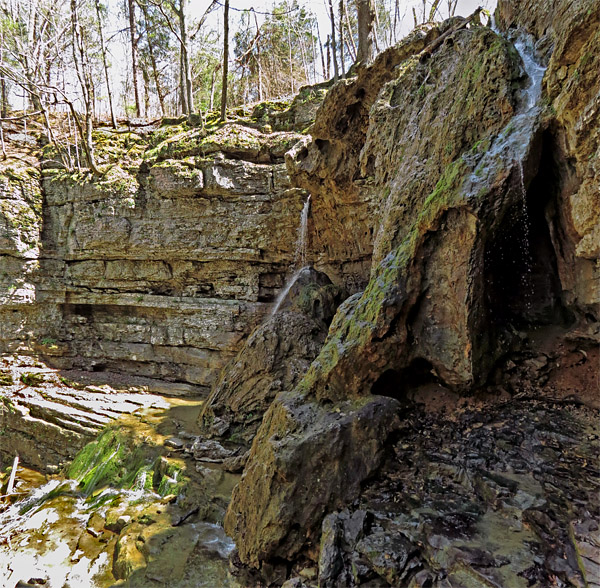 Pocket Falls
Much less water flow than my visit six weeks earlier...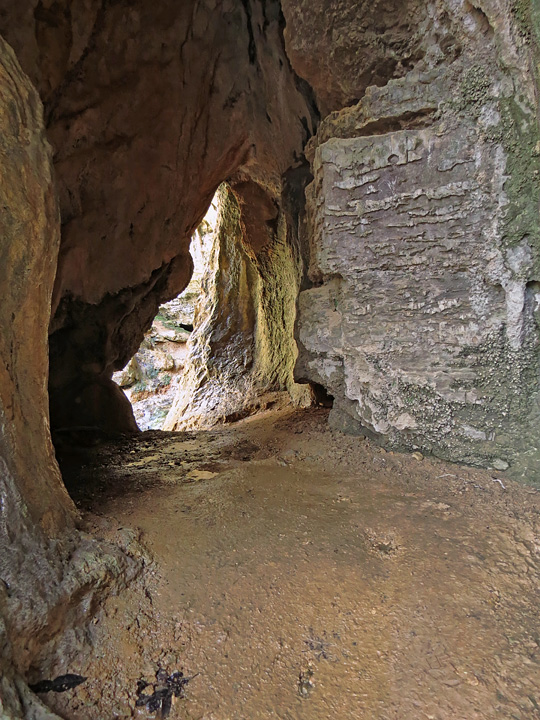 Small cavern behind the waterfall
---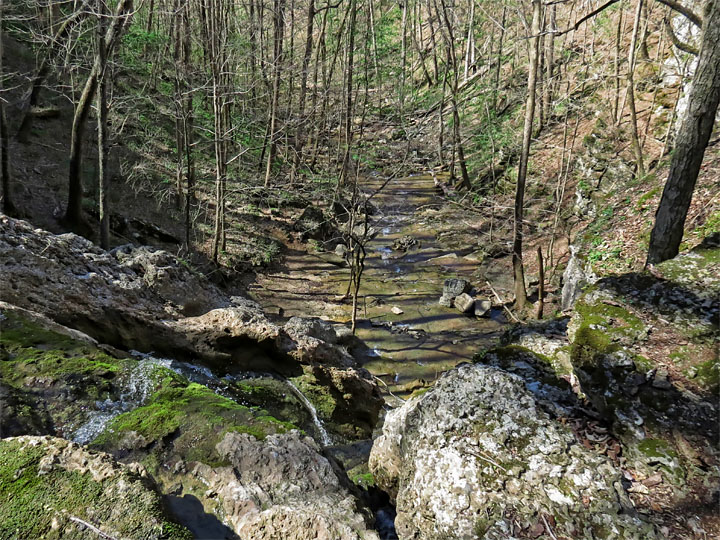 Looking down the gorge from atop Pocket Falls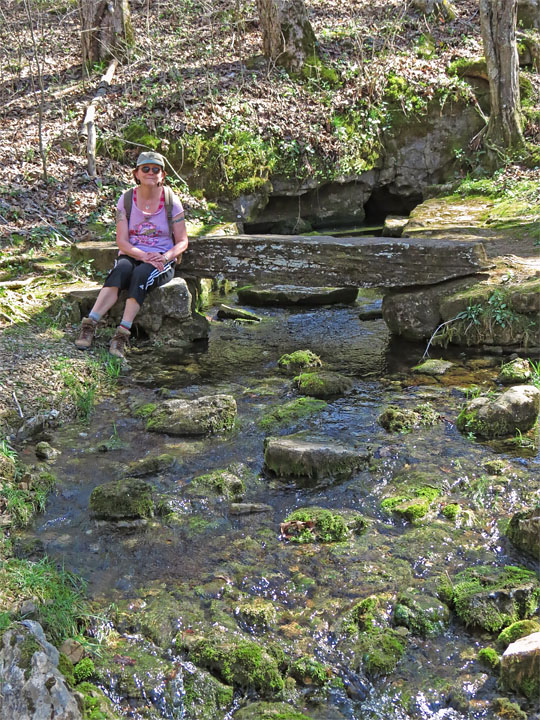 Most of the water in Pocket Branch, including the waterfall, comes from this spring.
---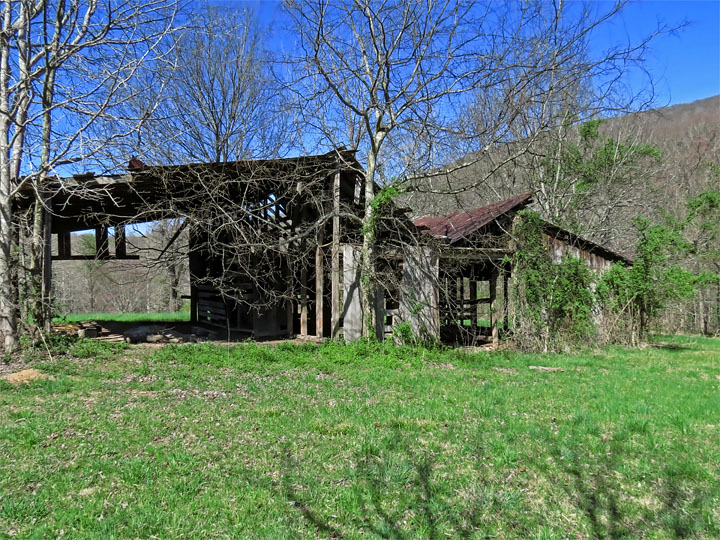 Old Barn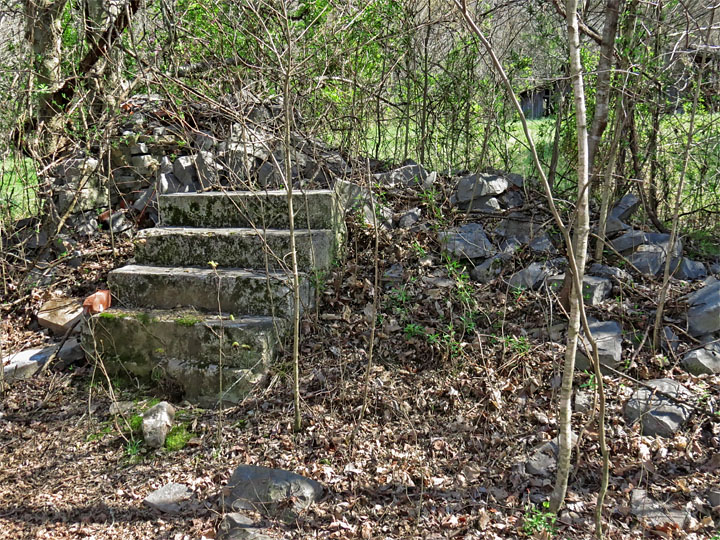 Ruins of old home place...
---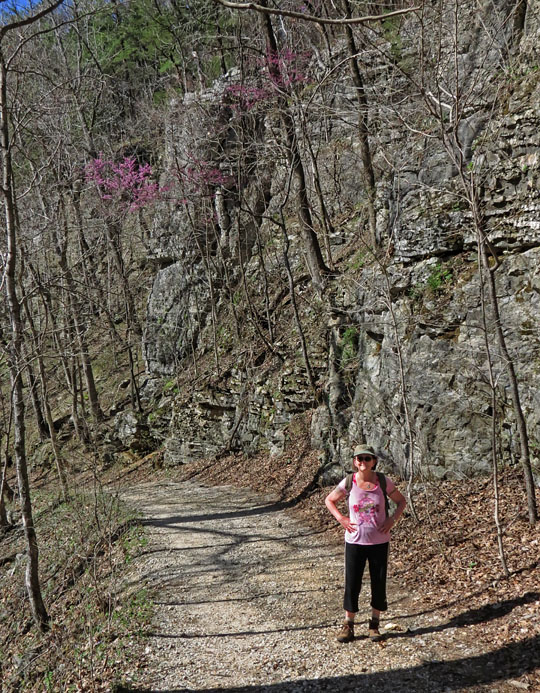 Pocket Loop Trail
---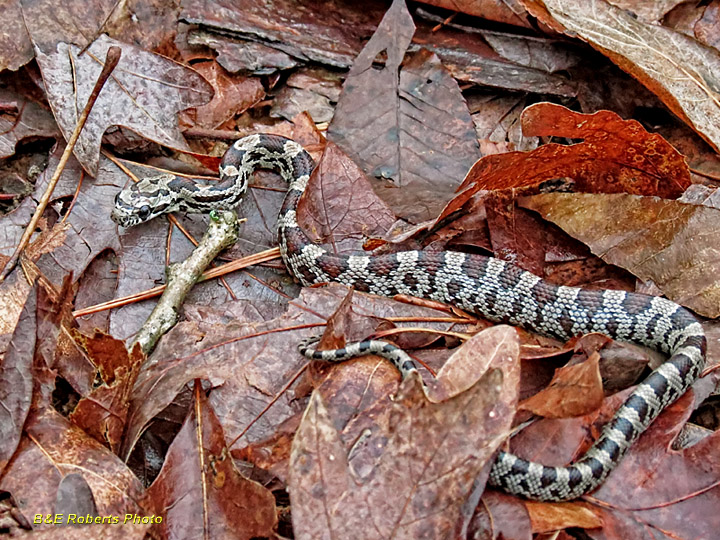 Juvenile Corn Snake (Elaphe [Pantherophis] guttata) or Milk Snake (Lampropeltis triangulum).
I should have checked some other characteristics; hard to ID juvenile from this pic.
---