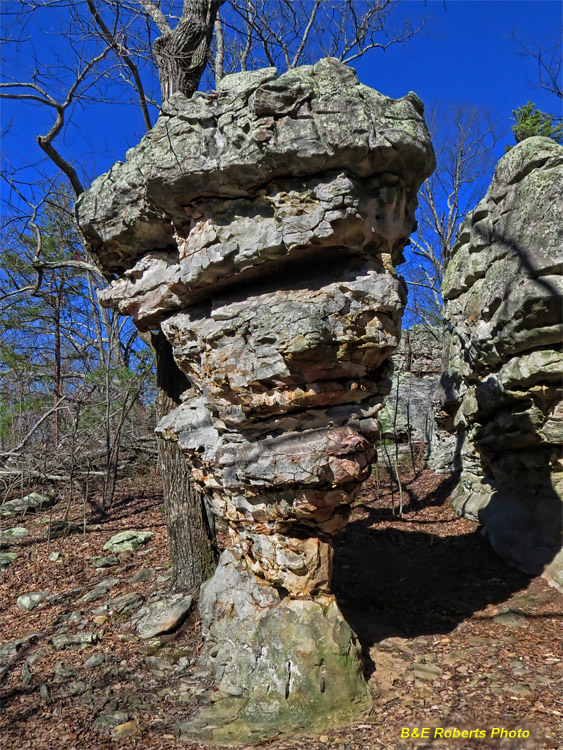 The "Champagne Glass" formation
---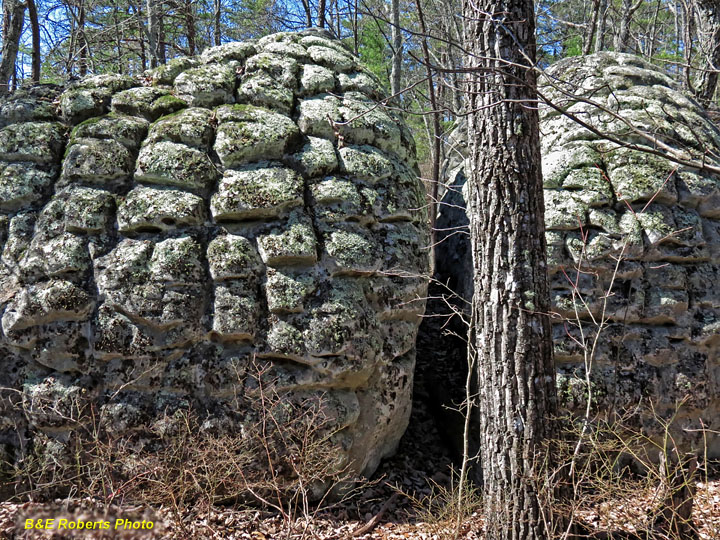 "Turtle-shelled" boulders
---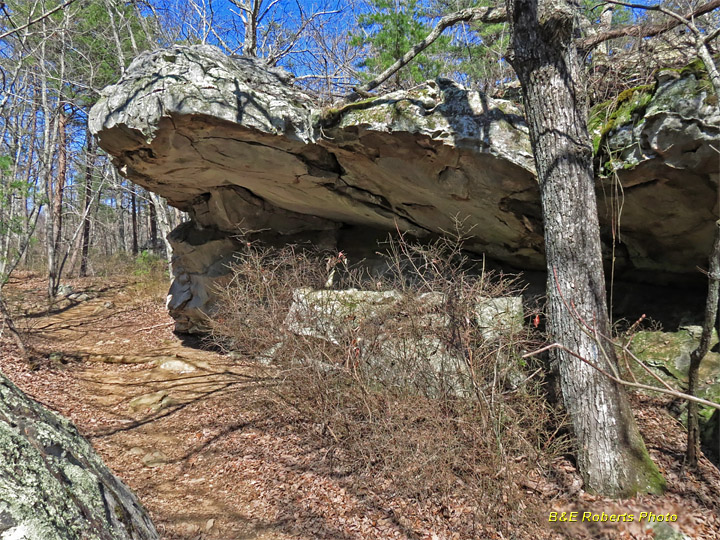 Rock overhang along the main trail
---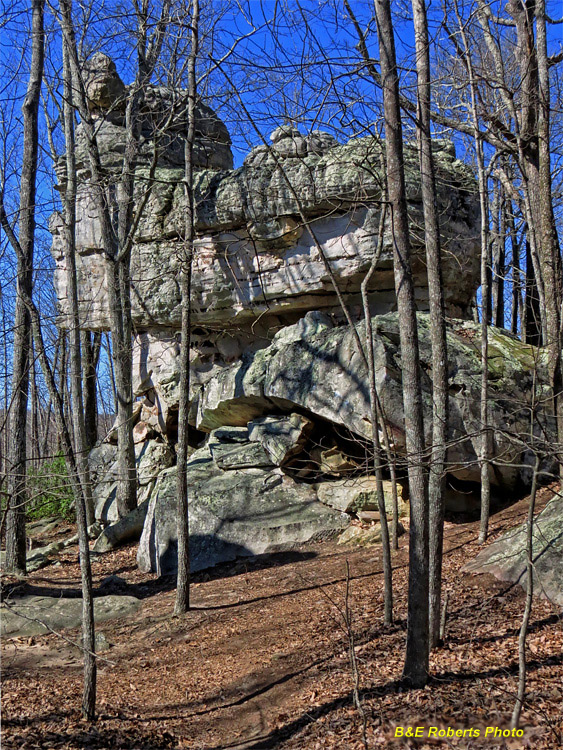 Large Rocktown formation
---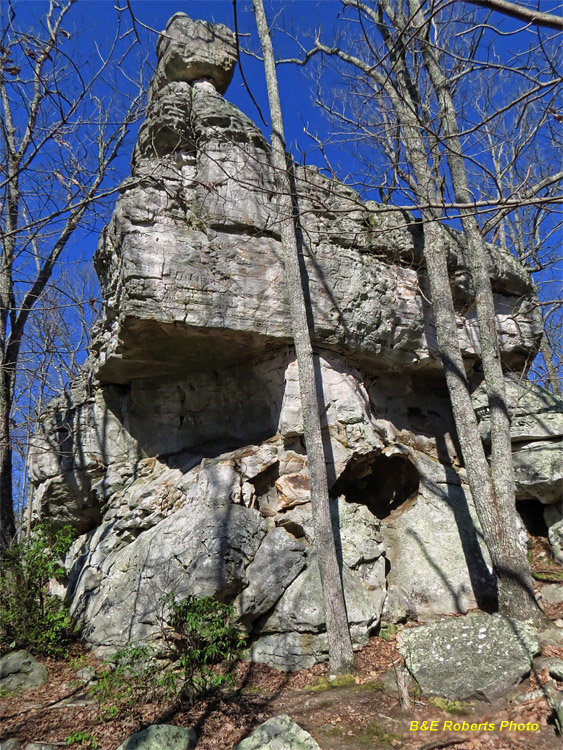 The Phantom's Skull Cave
(or that's what it reminded me of; guess I'm dating myself..)
---
Examples of the strange rock surfaces, markings and textures: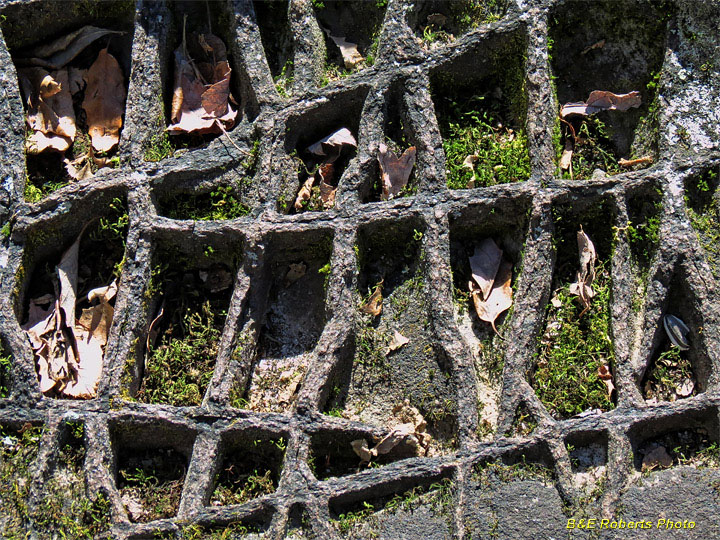 This boulder's surface has huge protruding planar crystals.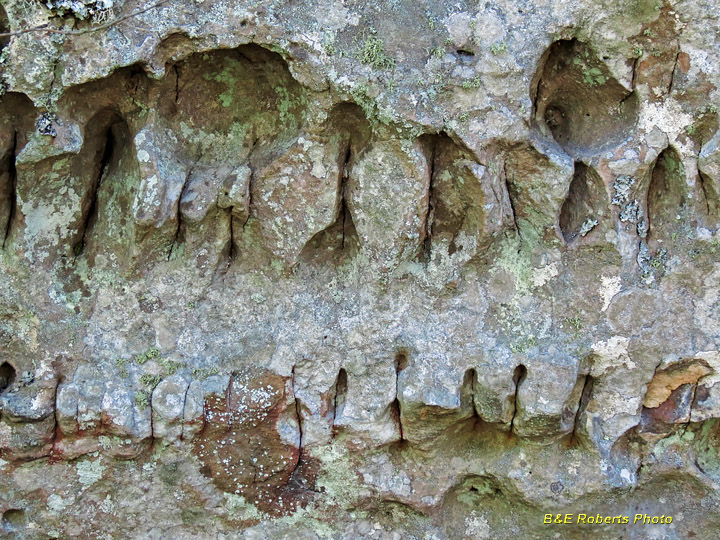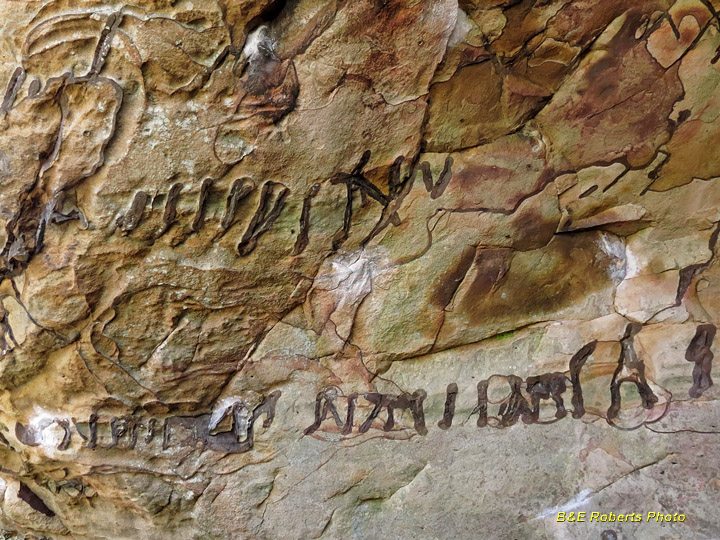 Some of the surfaces almost look like ancient writing...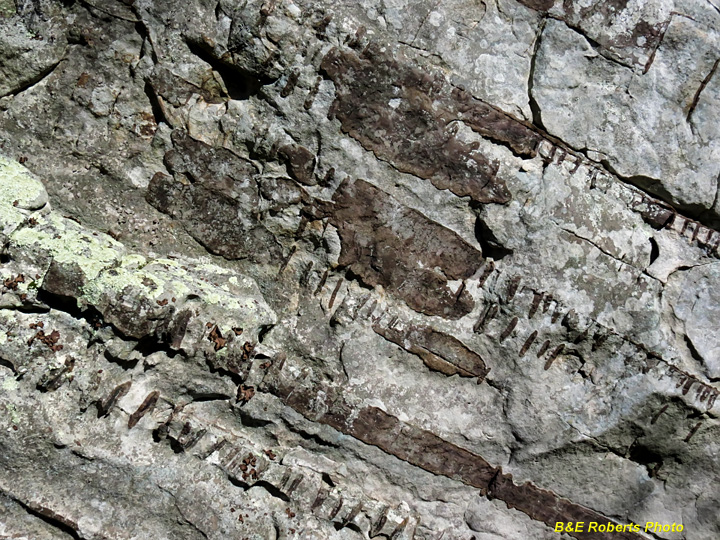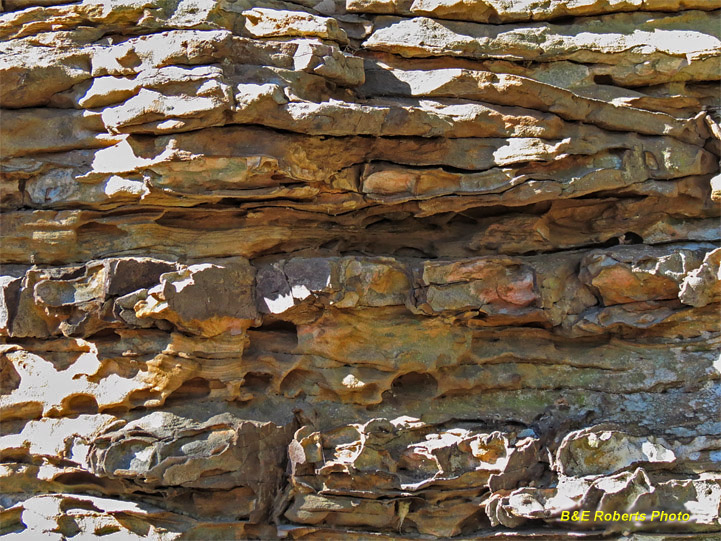 Sedimentary layering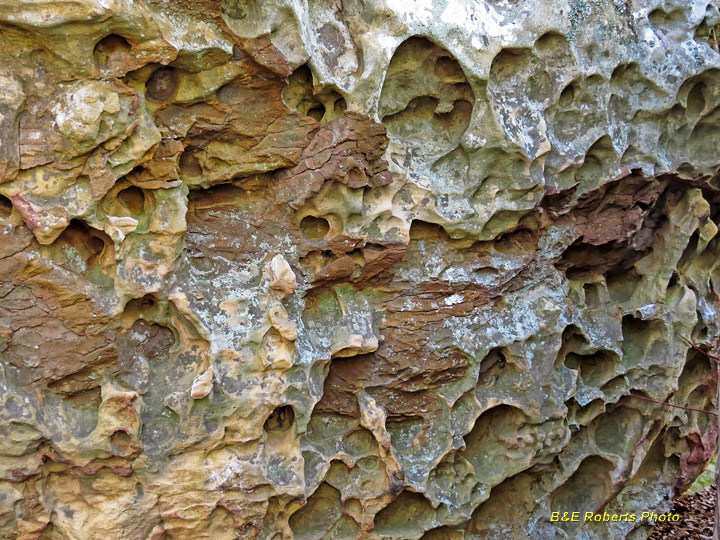 ---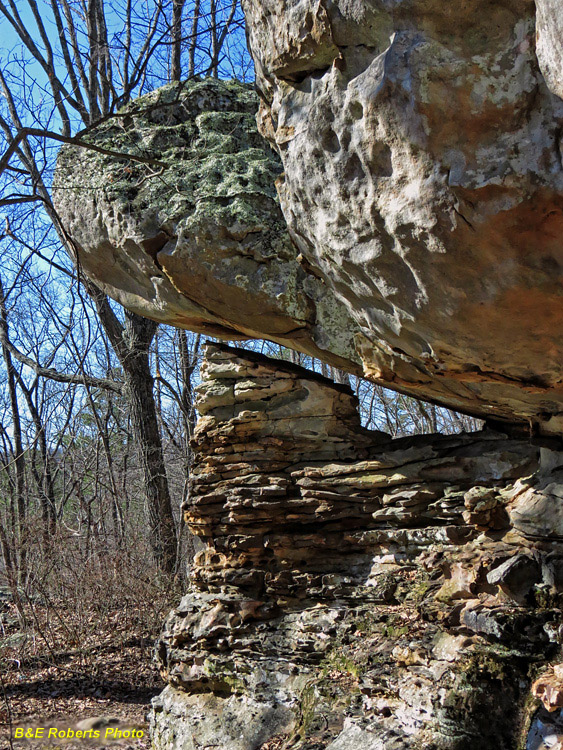 Narrow gap between boulders
---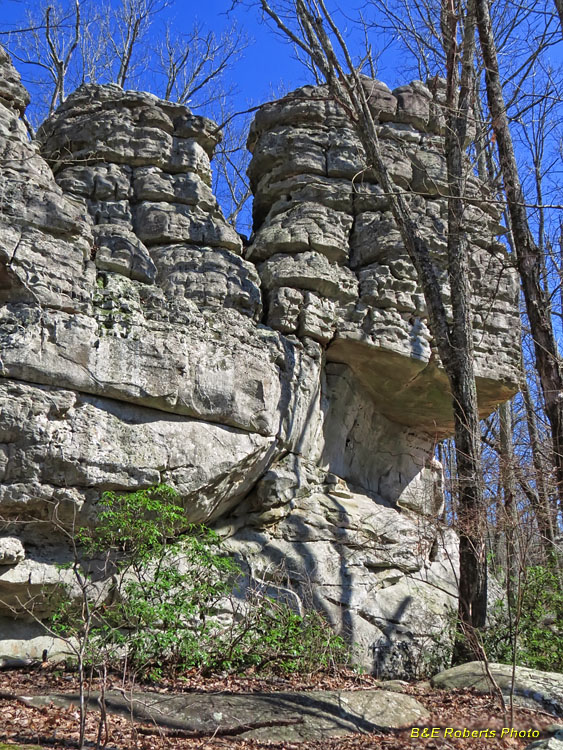 More formations
---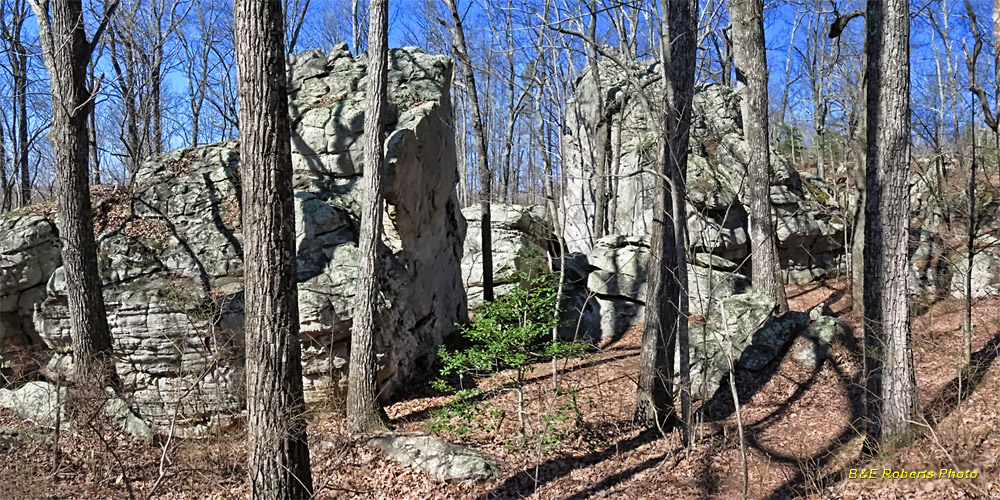 Typical Rocktown view
---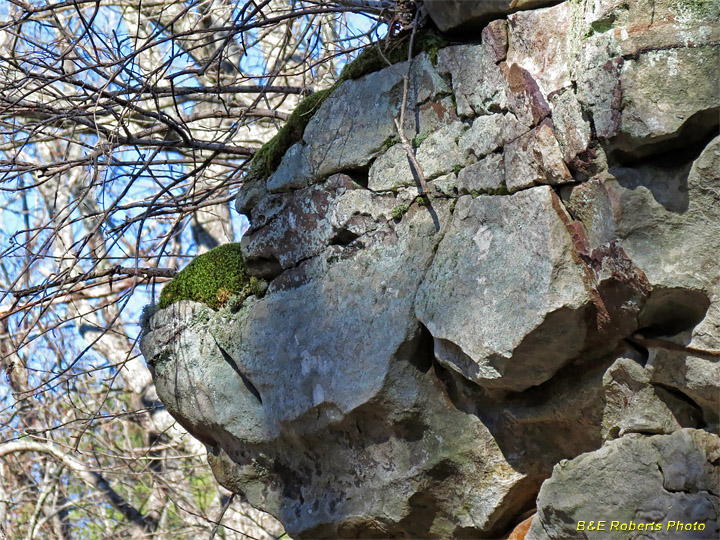 I see the head of a hound dog.
---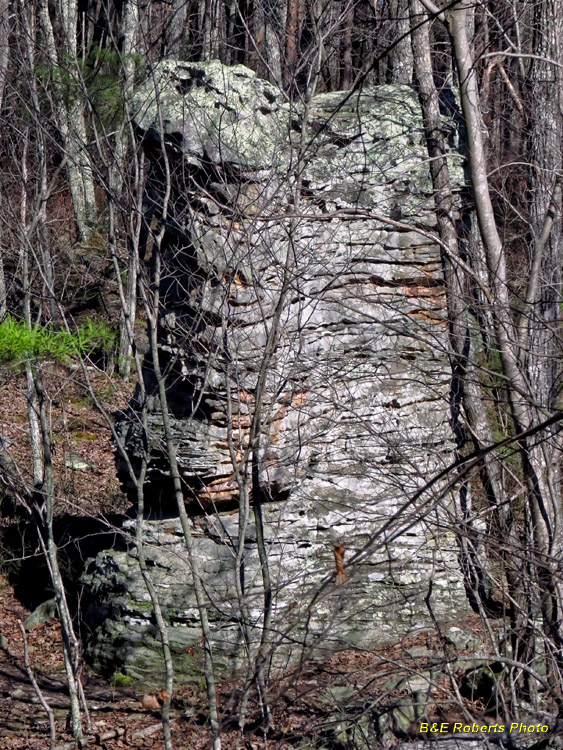 Rock Pillar
---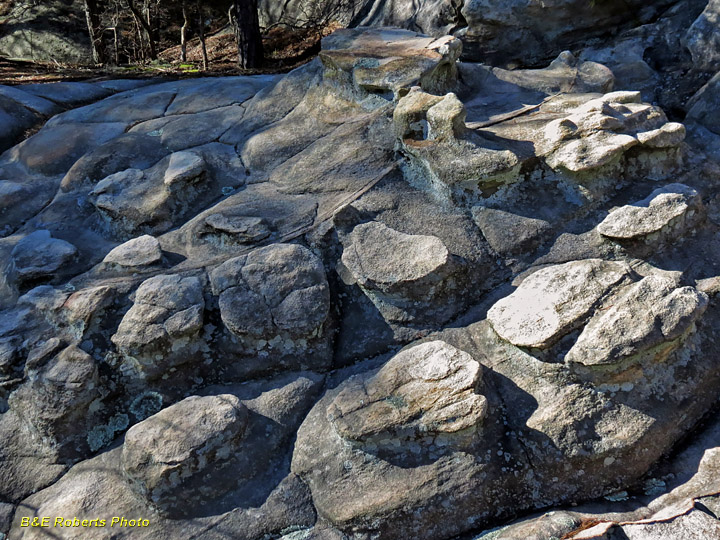 More strange rock surfaces...
---