Falls on Dickson Creek at The Lost Wall: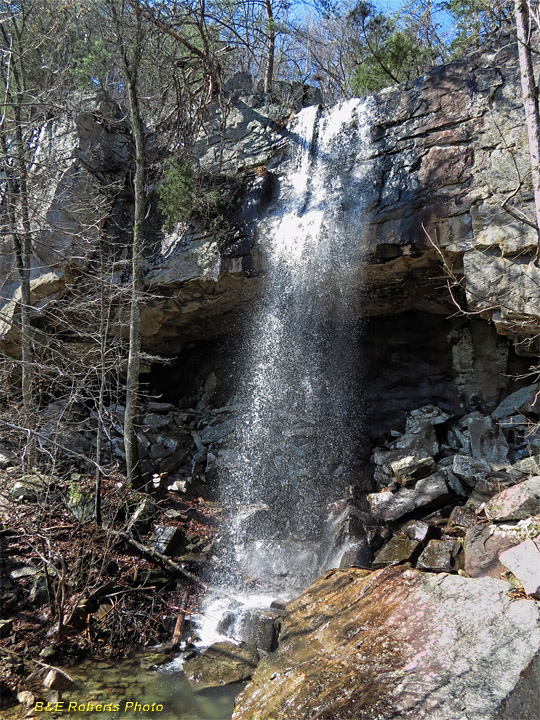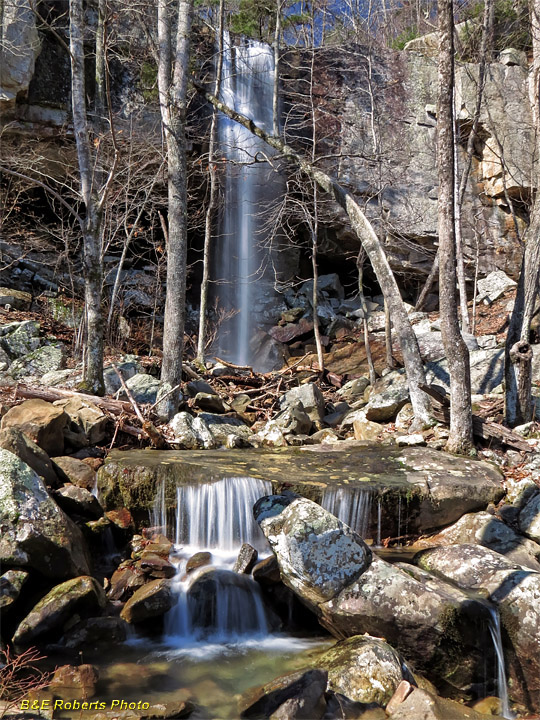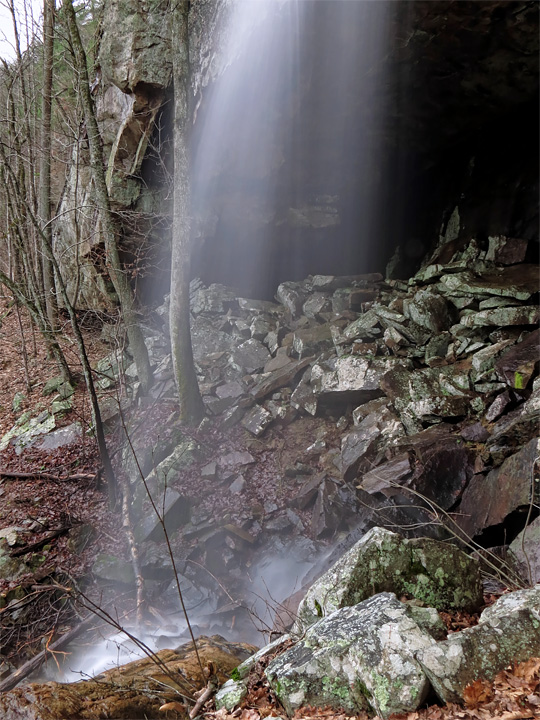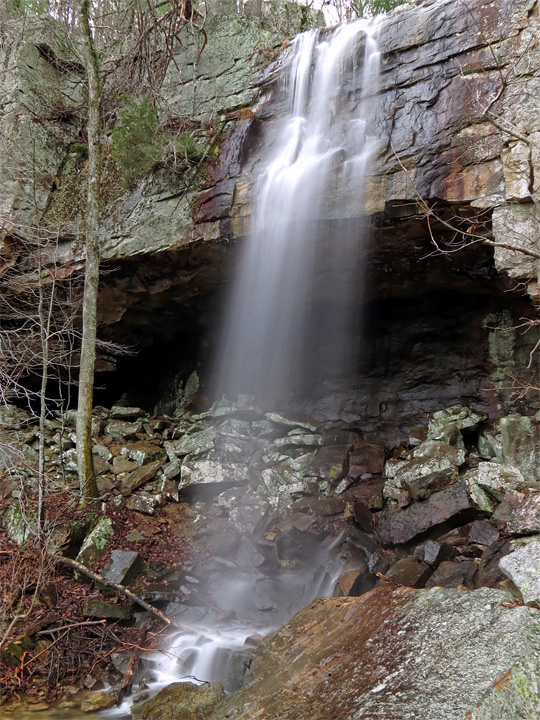 ---
Waterfall at The Pocket: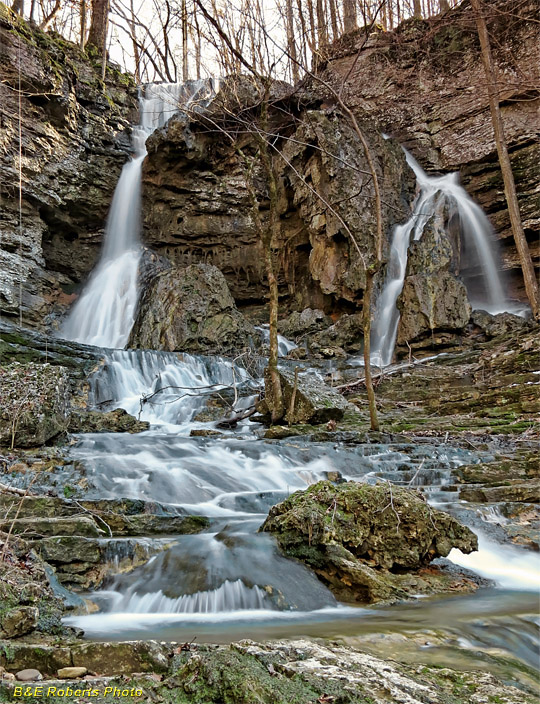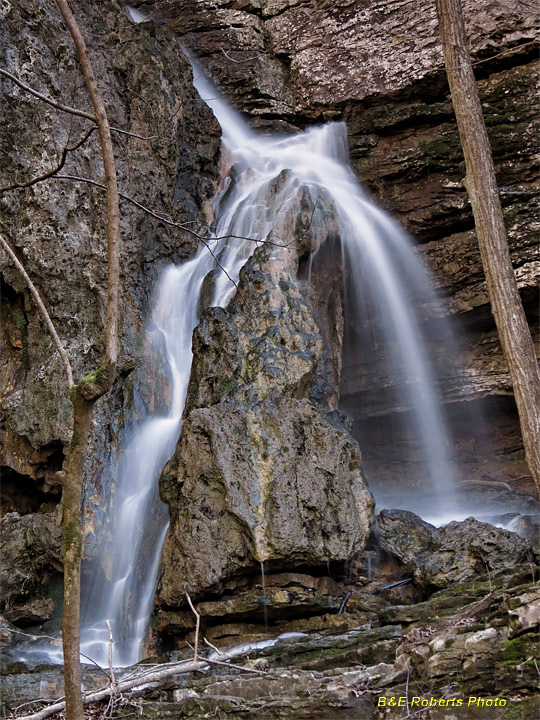 Sectional views of Pocket Falls (above & below)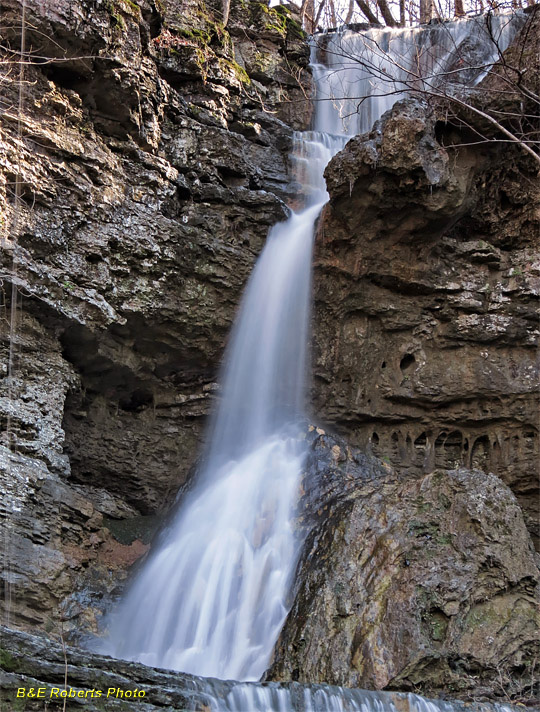 ---
Pigeon Falls:
A series of waterfalls on an unnamed creek branch. Tufa deposits have
formed where water has leached calcium carbonate out of the limestone.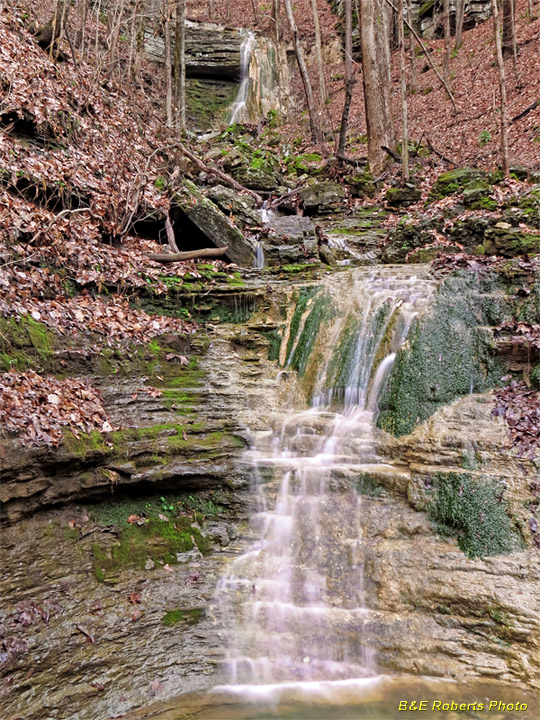 Lower and Middle Falls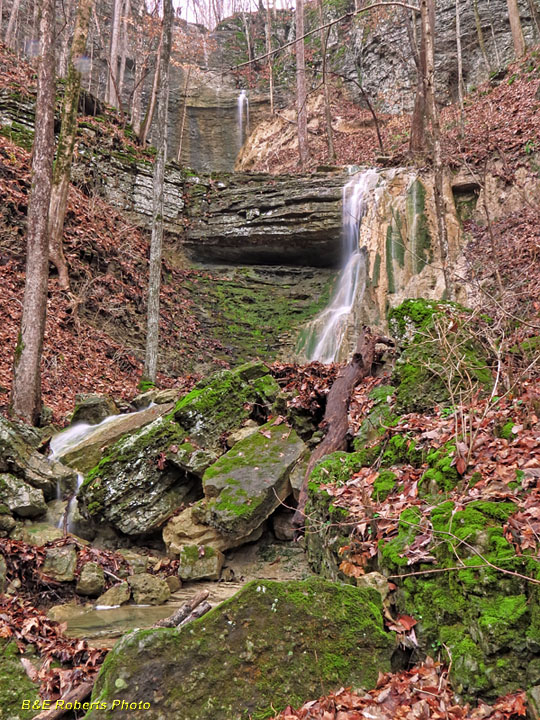 Middle and Upper Falls
(and it looks like another thin cascade above Upper Falls)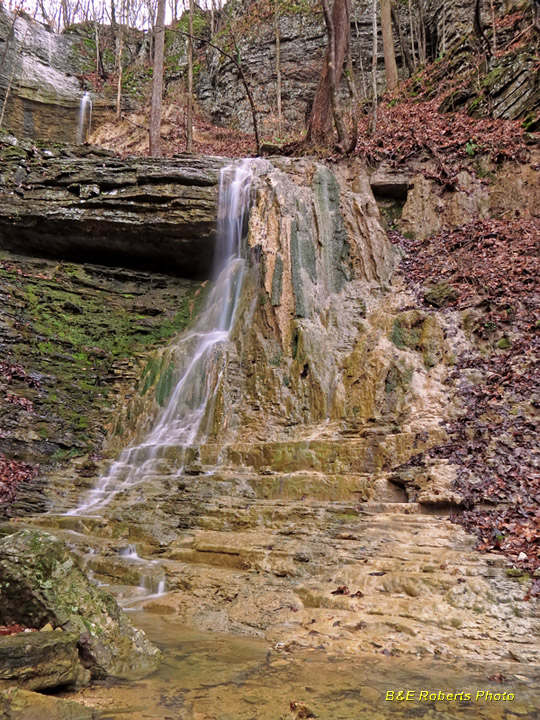 Middle Falls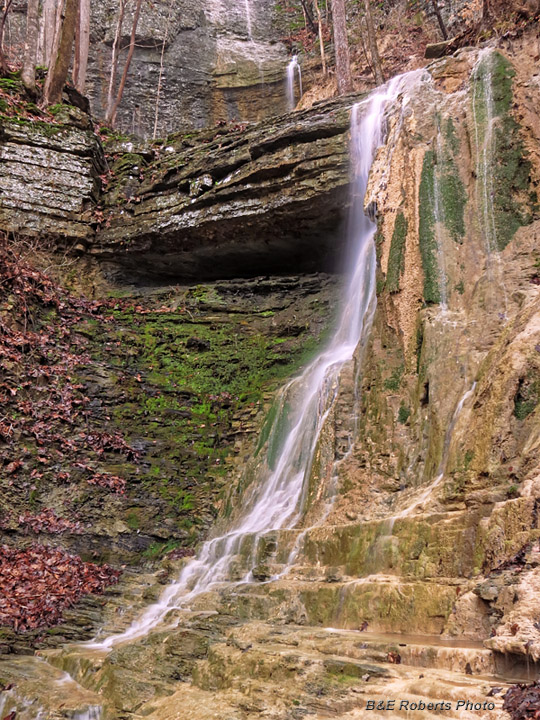 Middle Falls - side view
---
Nash Cave Waterfall:
The water flows out of one cave, and falls over a cliff into the pit of another cave.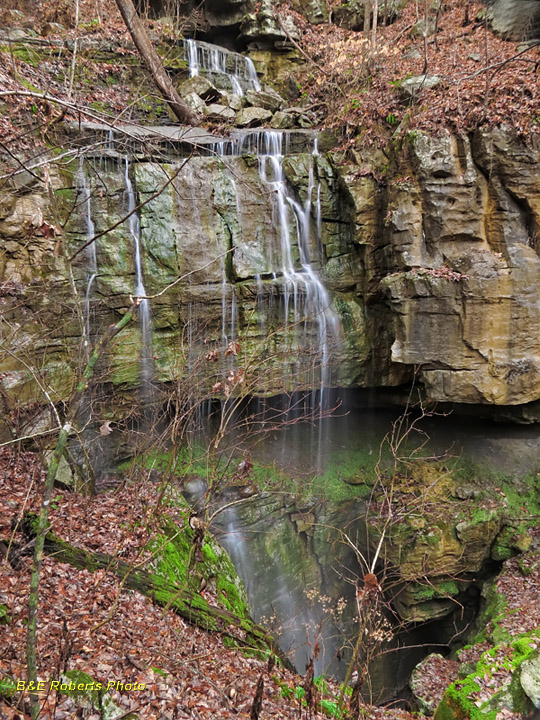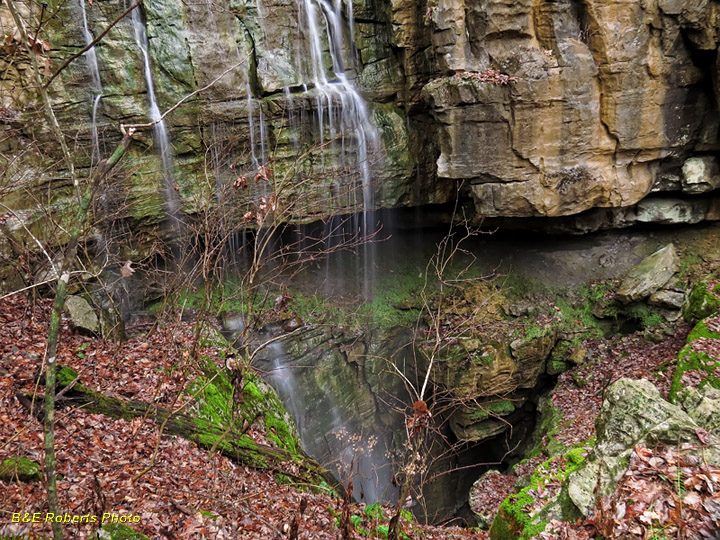 Also known as Nash Pit Waterfall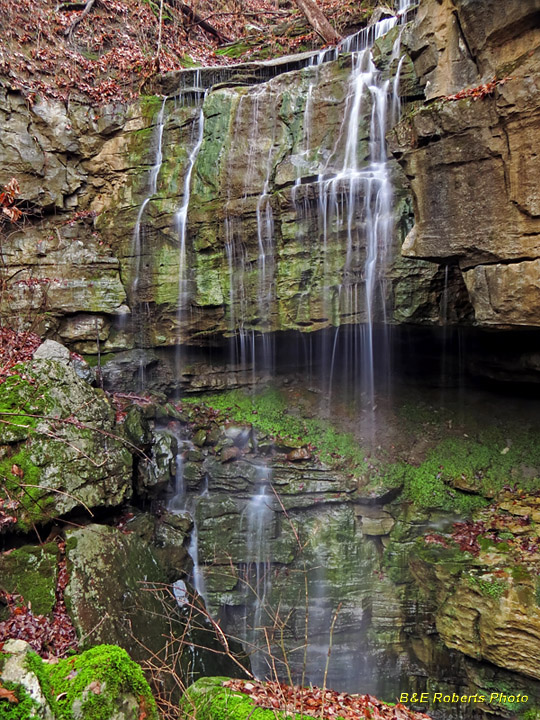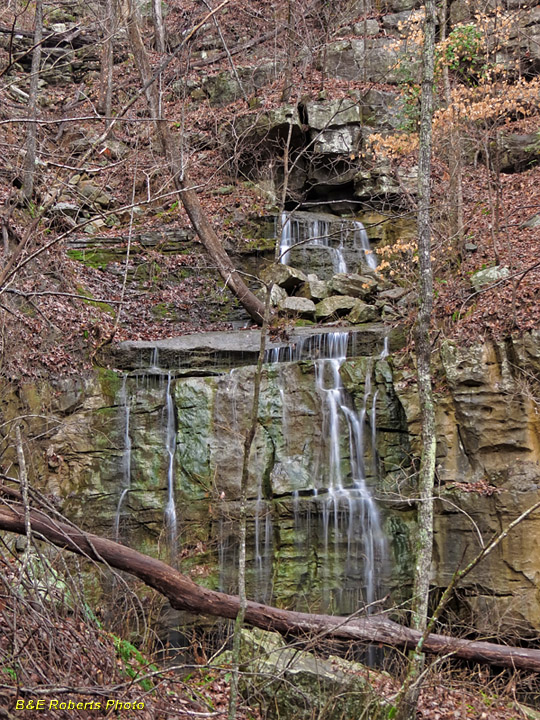 This view shows the water flowing out of the upper cavern.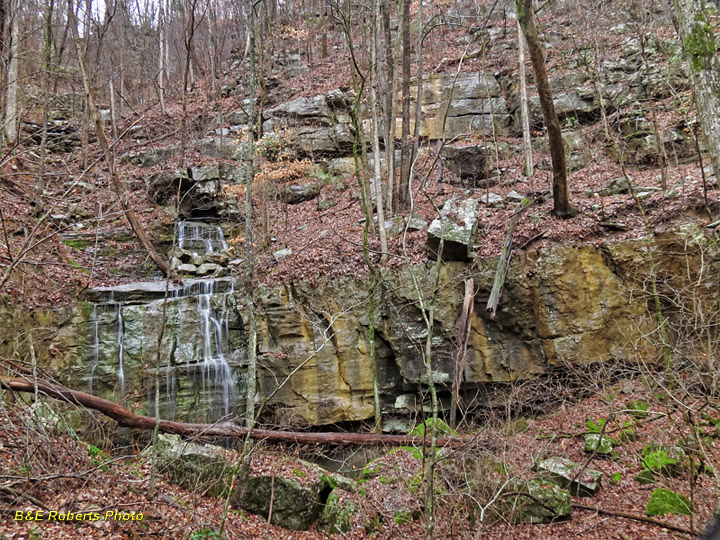 Grotto view
---
Falls on Waterfall Branch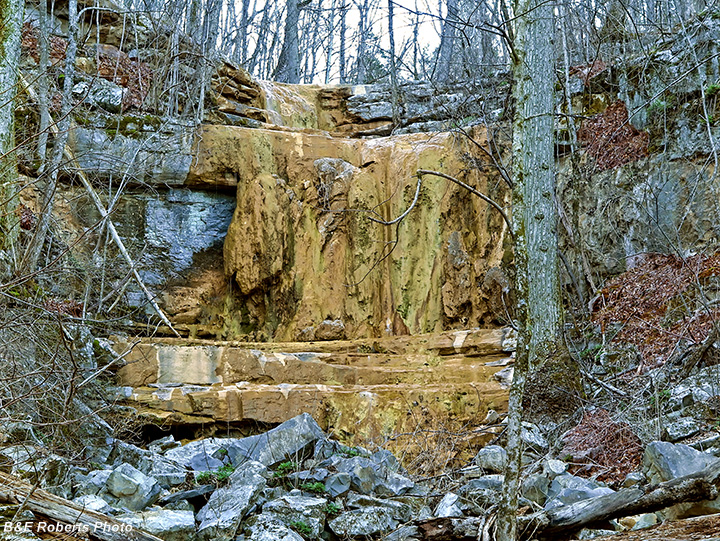 Lower Tufa Falls
I would love to see this after a period of good rainfall...
---