December 2016: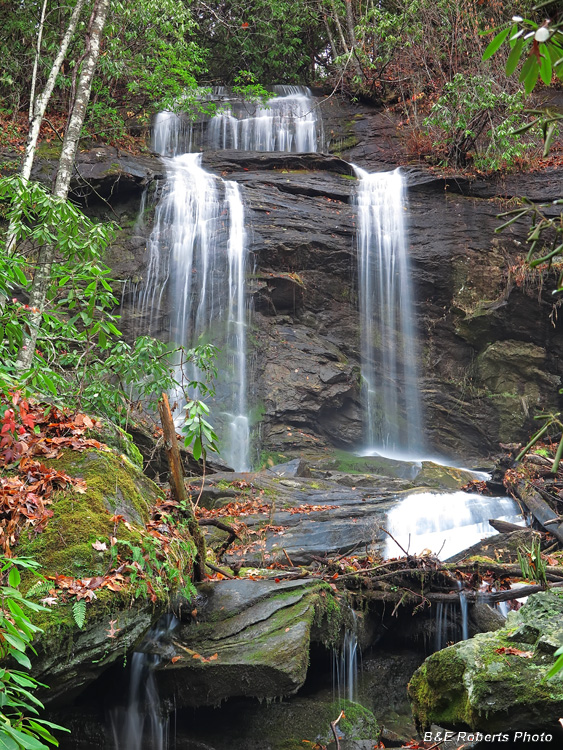 Camprock Branch Falls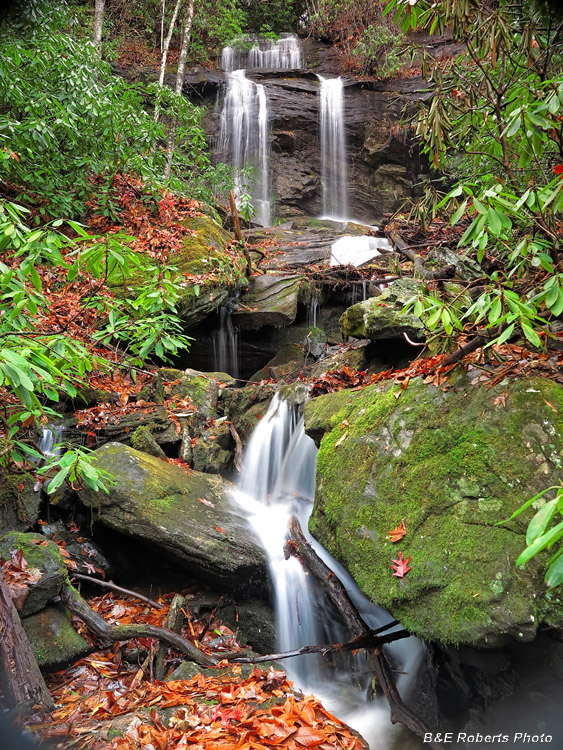 Camprock Branch Falls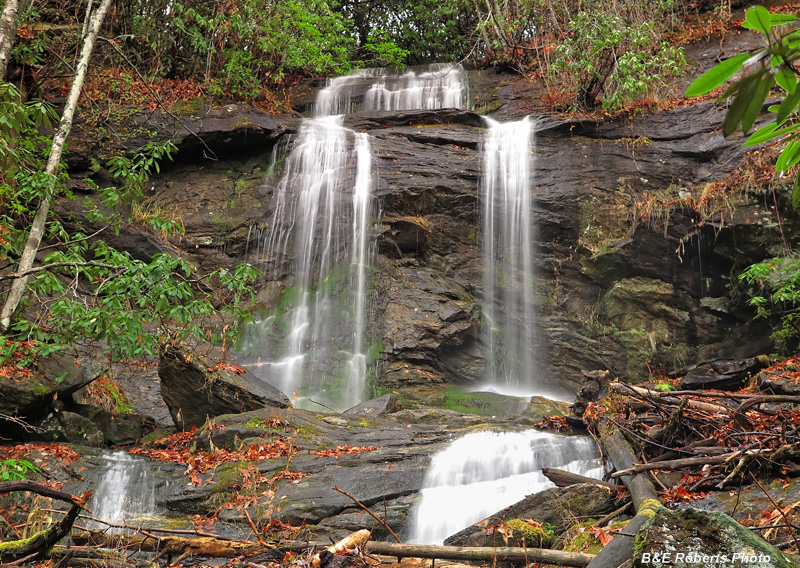 Camprock Branch Falls, from a higher vantage point
---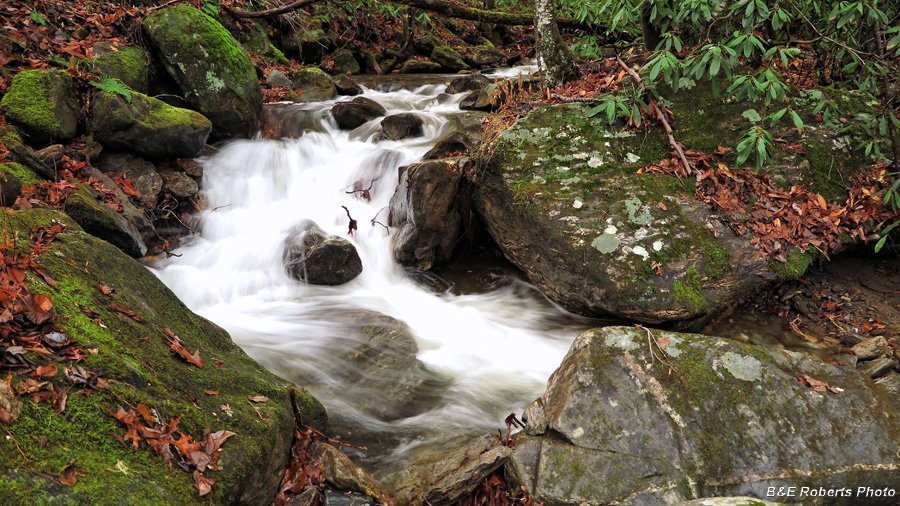 A few cascades along Shope Fork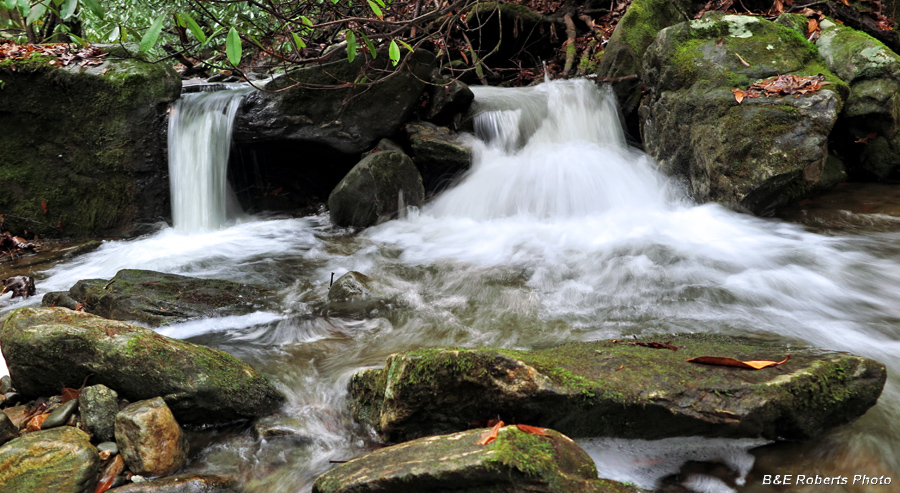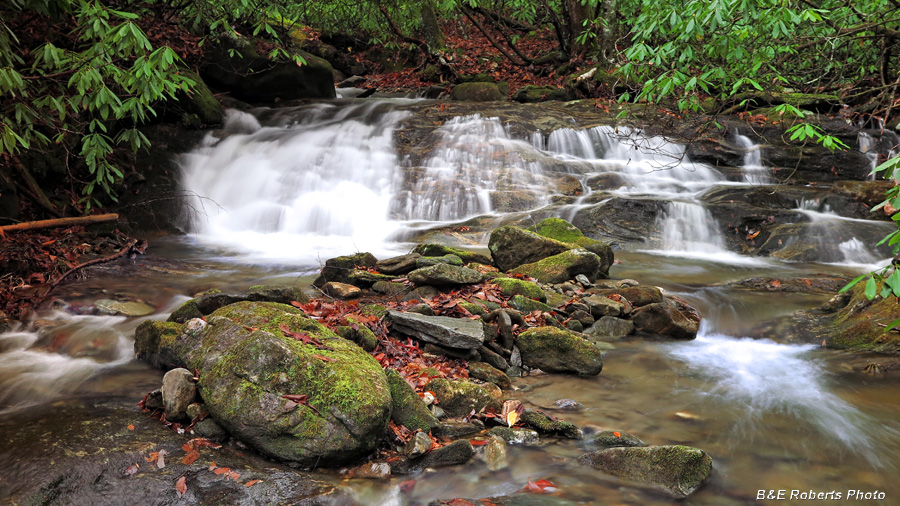 ---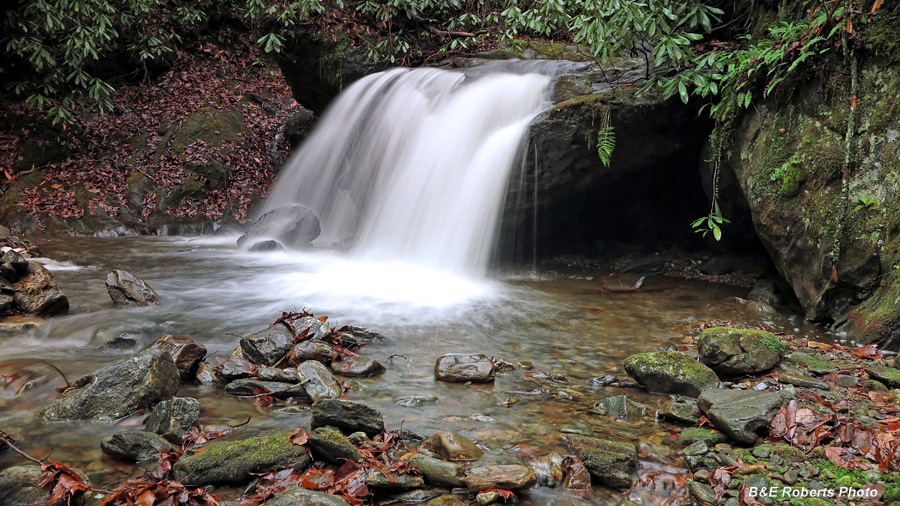 Little Shope Falls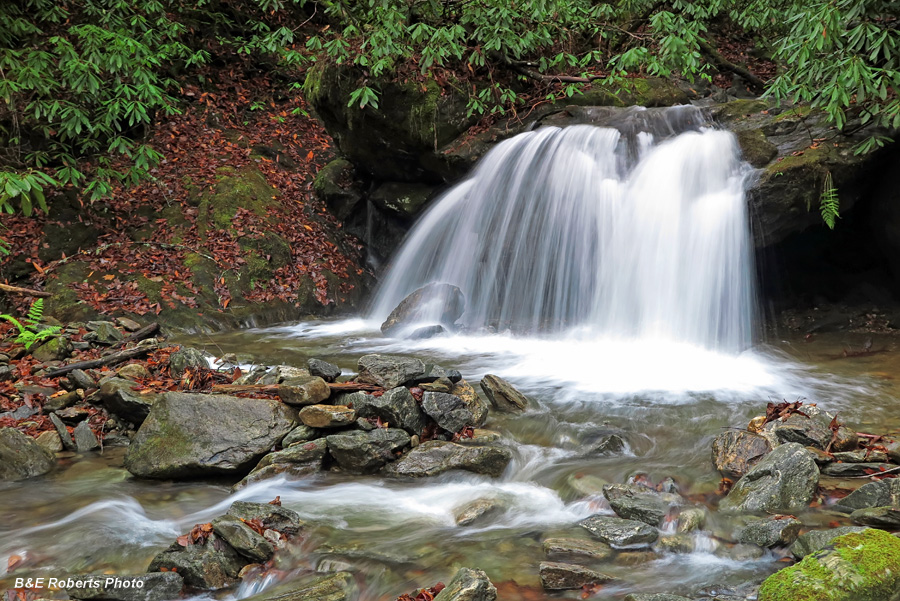 ---
My earlier excursion to Coweeta was primarily to visit Camprock Branch
Falls, but I learned there is so much more to see on the Lab's 4000 acres.

April 2017: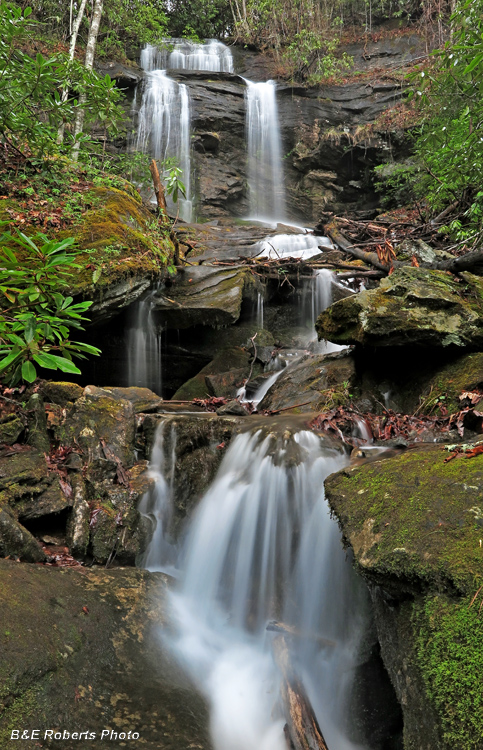 First, a return visit to the falls on Camprock Branch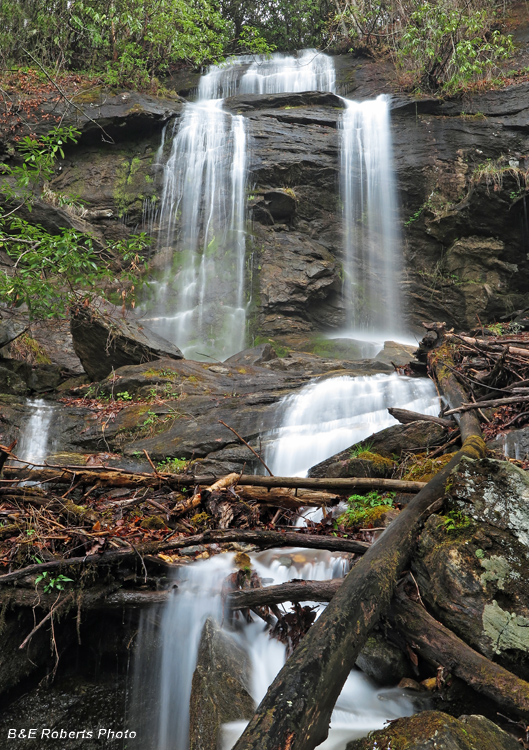 Upper section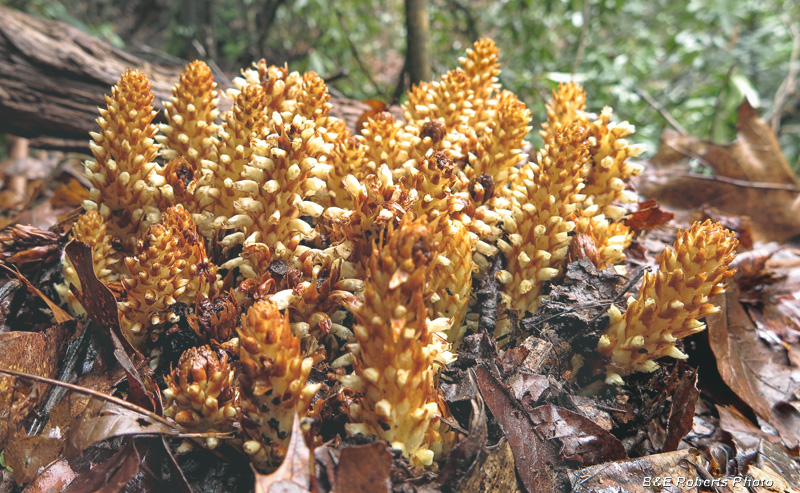 Squaw Root, aka Bear Corn (Conopholis americana)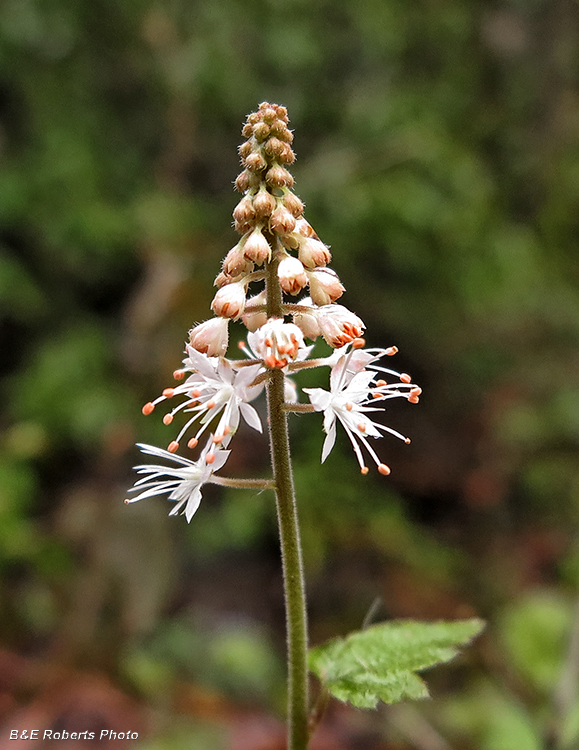 Foamflower (Tiarella cordifolia) was just beginning to bloom.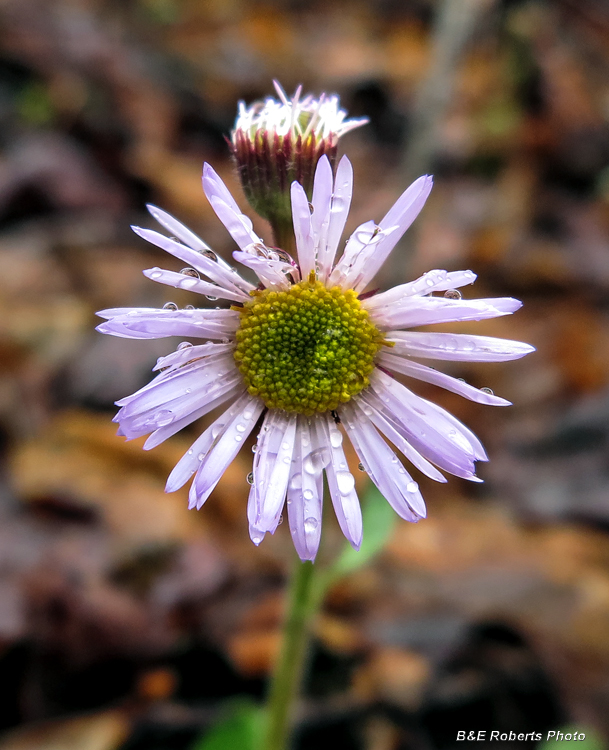 Robin's Plantain (Erigeron pulchellus)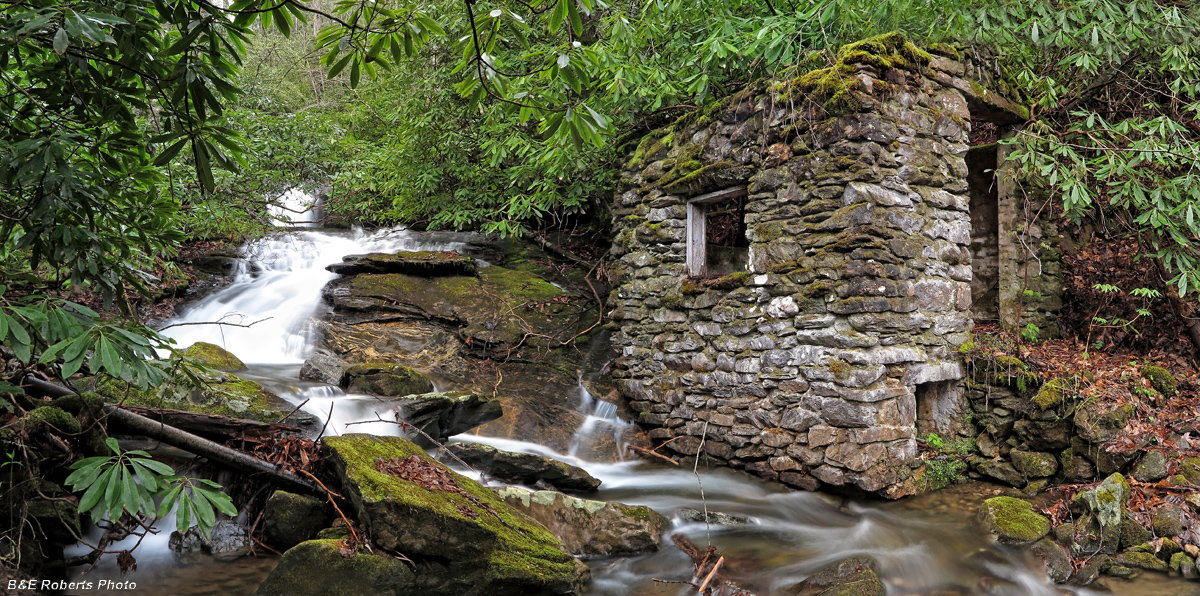 Ruins of old hydrolectric power plant, built by the CCC, ca. 1935.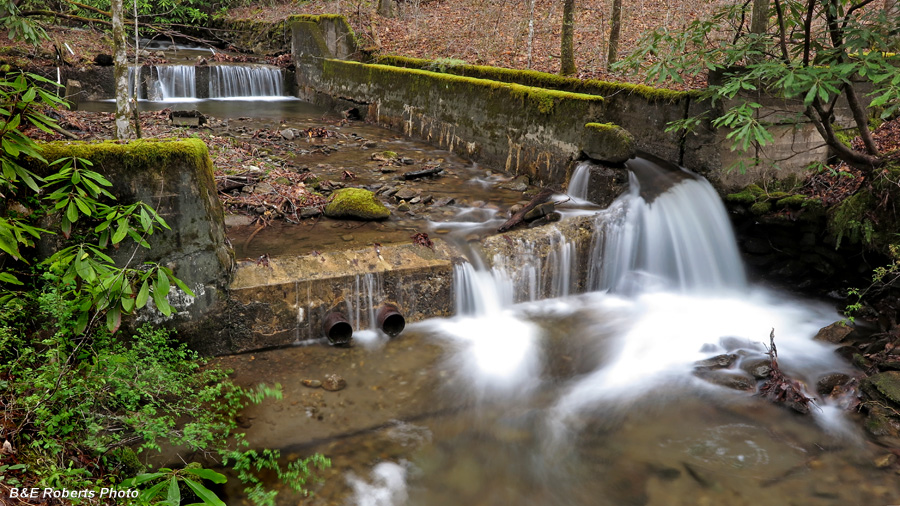 Some sort of weir / flume / spillway structure, downstream from the old hydro plant.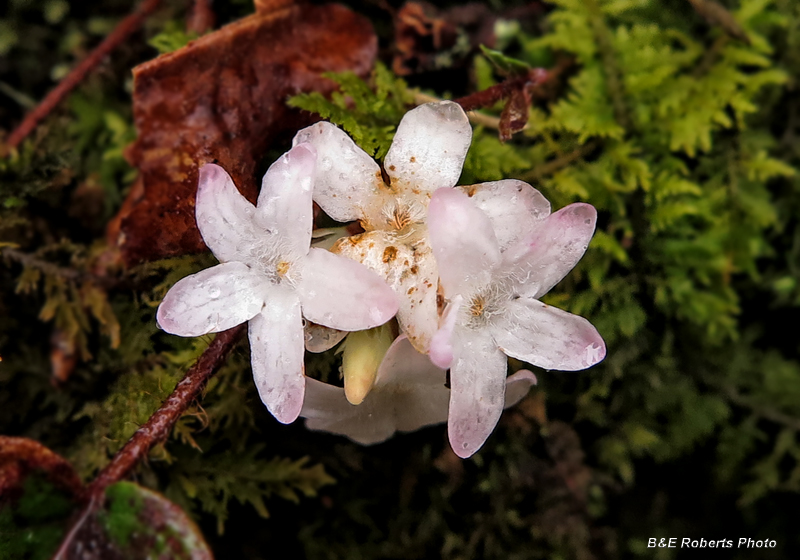 Trailing Arbutus (Epigaea repens)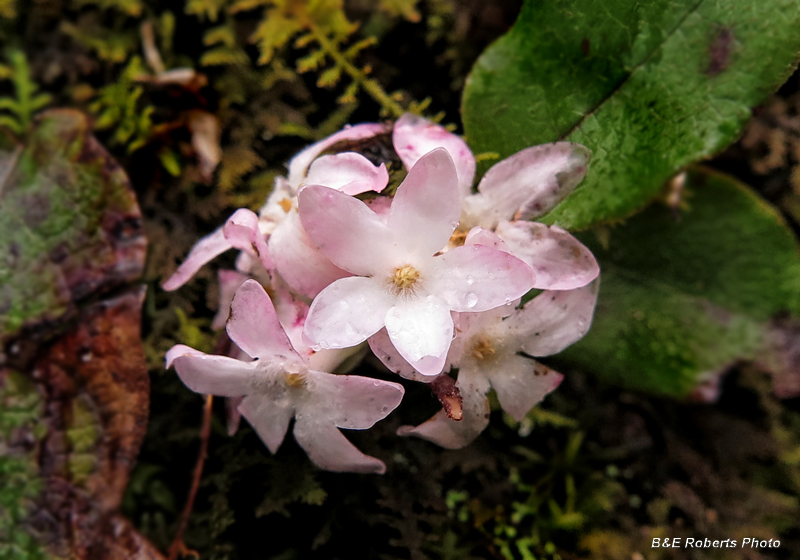 Also known as Mayflower...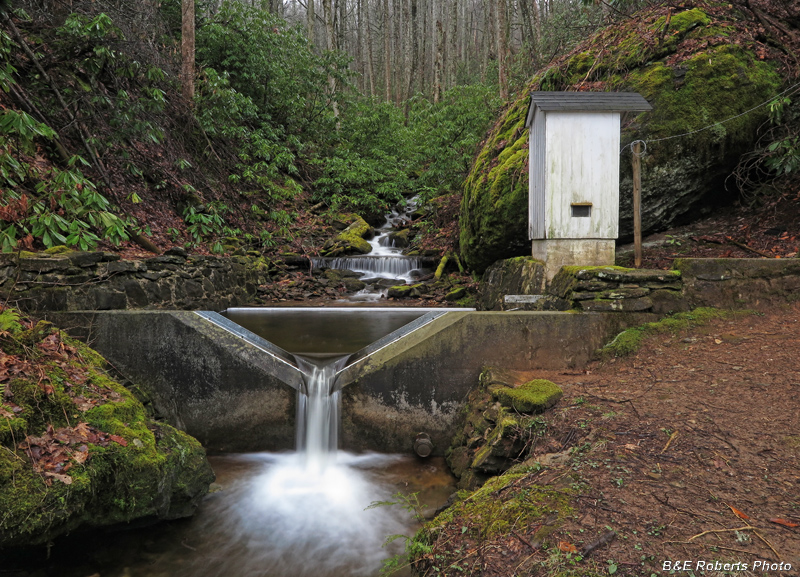 A streamflow data-gathering weir in a very tranquil setting, way up on the mountain-side.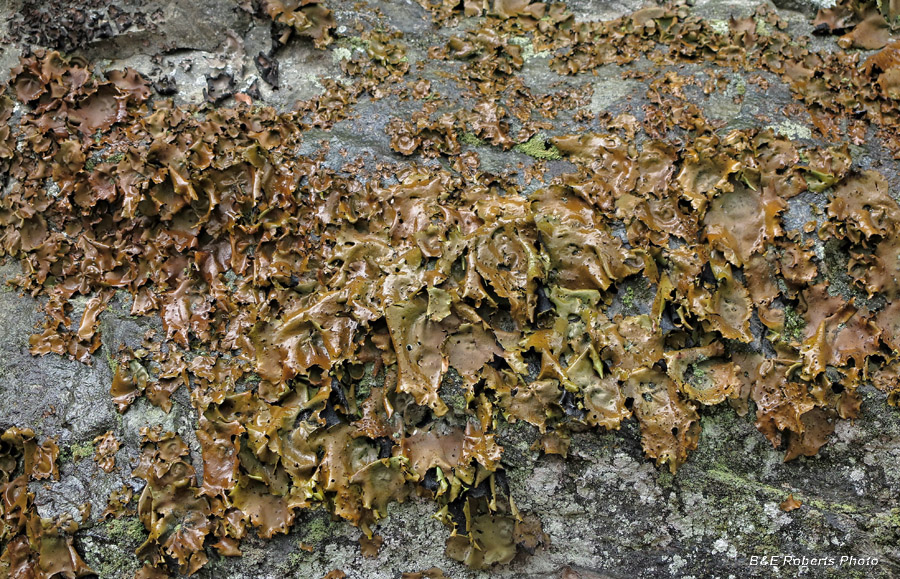 Rock Tripe lichen (Umbilicaria mammulata) growing on cliff face.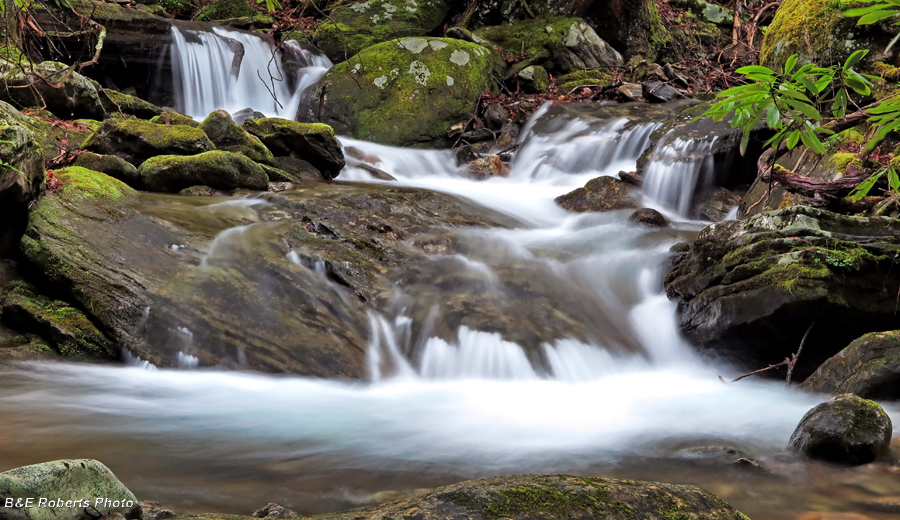 Small cascades on Shope Fork
A small "forest" of Mayapples, aka Mandrake (Podophyllum peltatum).
They remind me of little umbrellas when they first emerge from the ground.
---