Late July 2017 Exploration: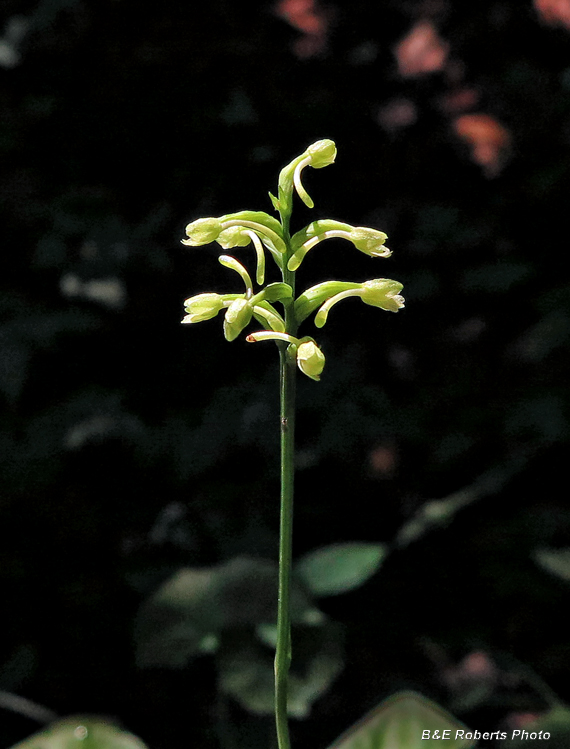 Small Green Wood Orchid Orchid (Platanthera clavellata)
One of a group of about ten, this was the first plant to come into bloom.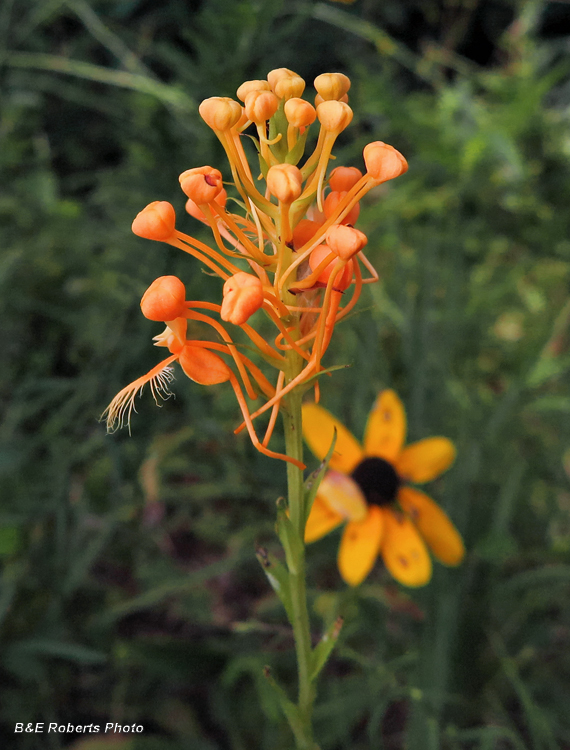 Yellow-Fringed Orchid (Platanthera ciliaris)
Another orchid that was just coming into bloom here.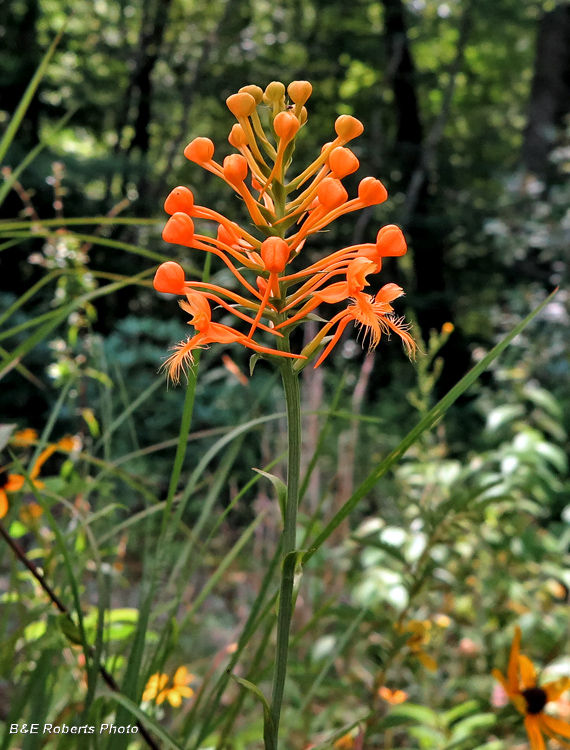 I prefer to call them Orange-Fringed Orchids (vs. Yellow...).
Field Milkwort (Polygala sanguinea)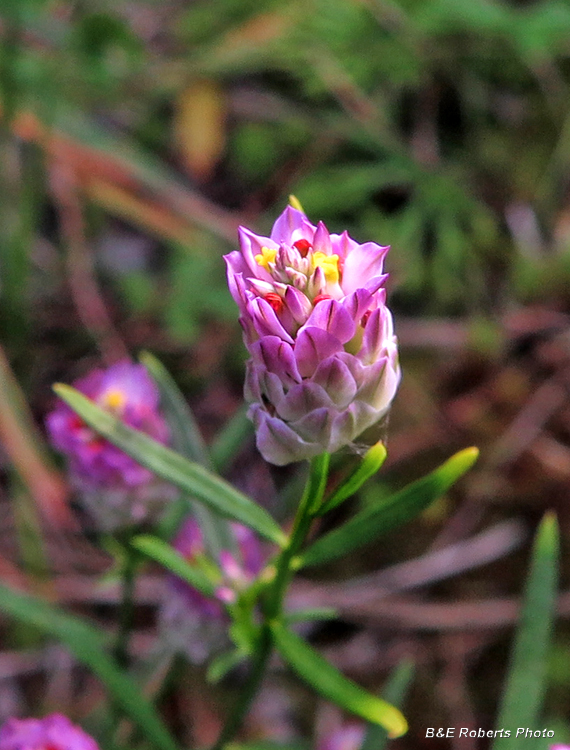 Field Milkwort, flower detail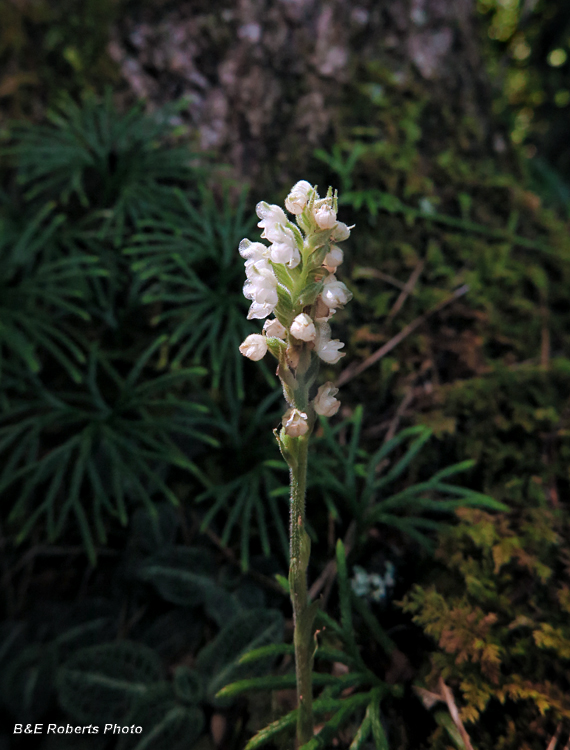 Downy Rattlesnake Plantain Orchid (Goodyera pubescens)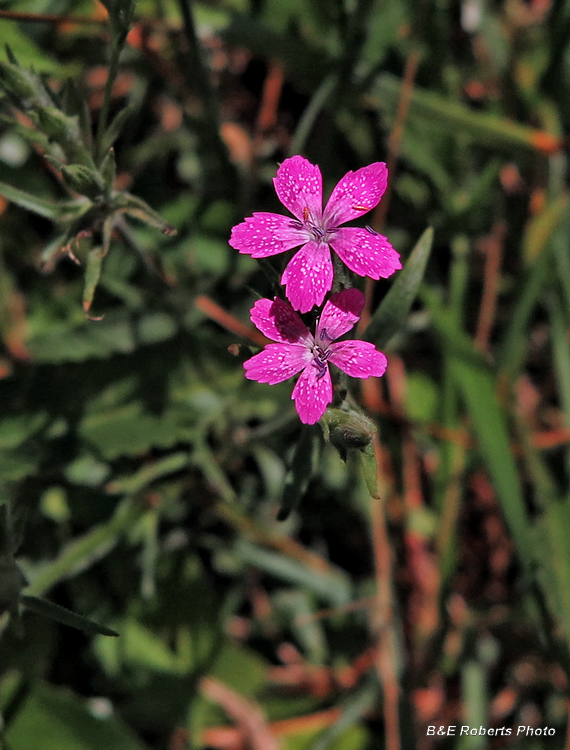 Deptford Pink (Dianthus armeria)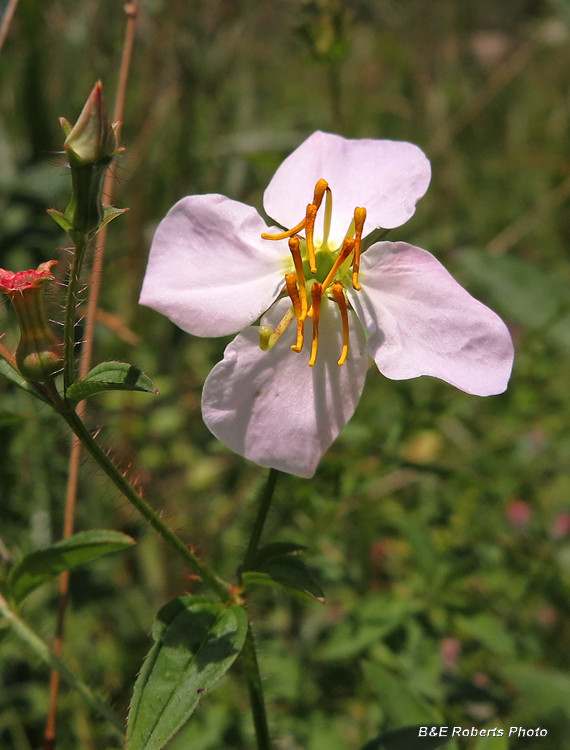 Pale Meadow Beauty (Rhexia mariana)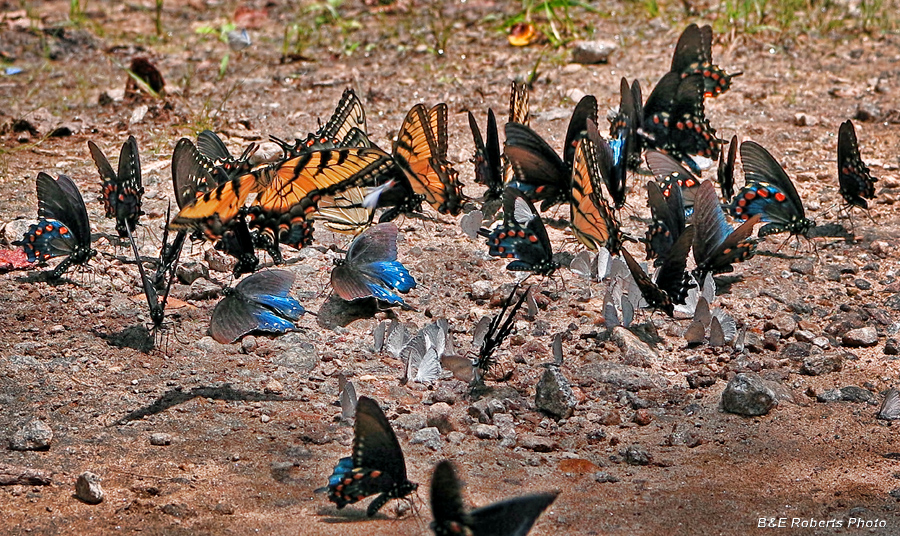 A variety of butterflies puddling along the road.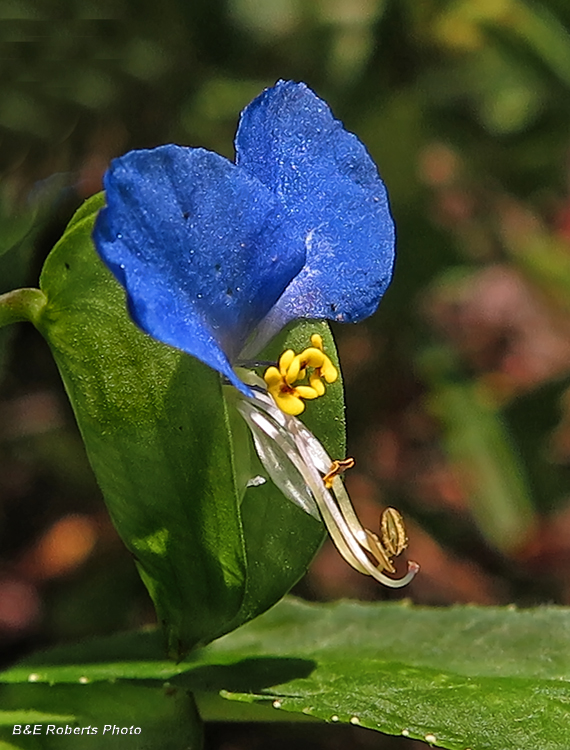 Dayflower (Commelina sp.)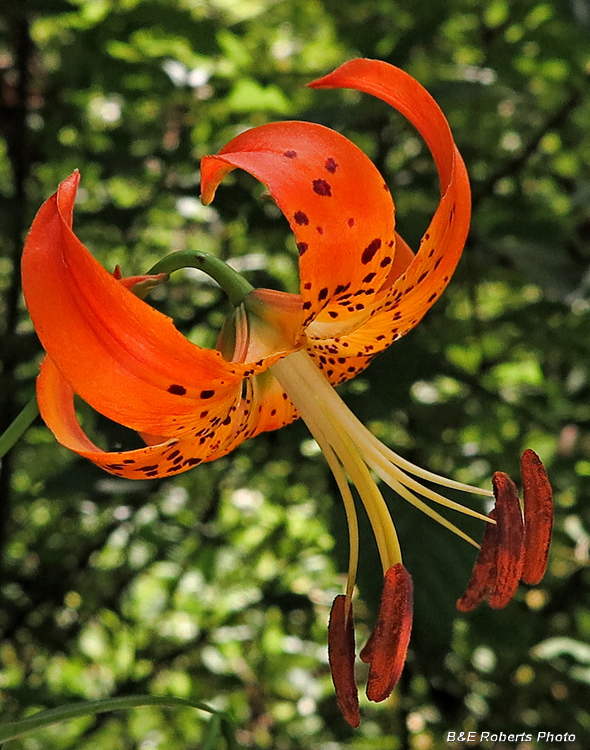 Turk's Cap Lilies (Lilium superbum) were still blooming in profusion.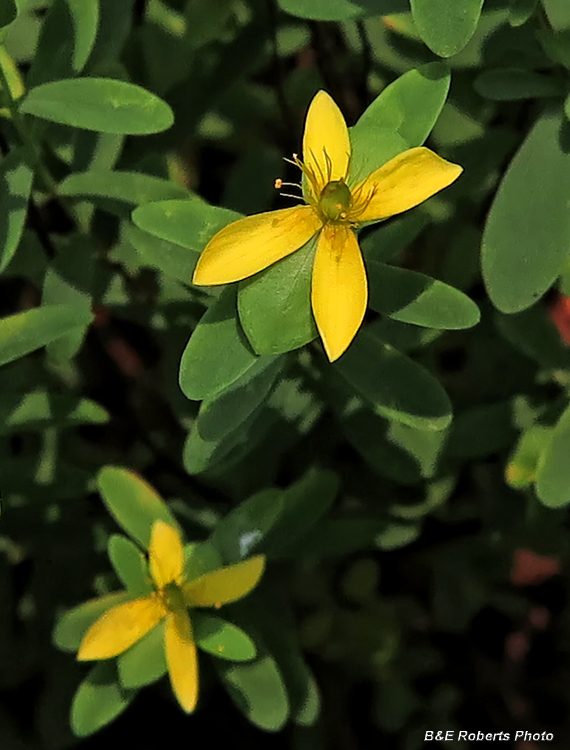 St. Andrew's Cross (Hypericum stragalum)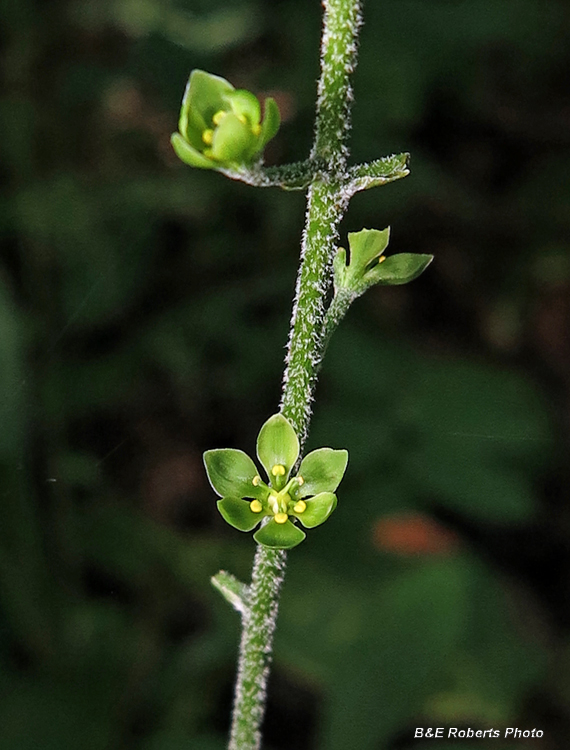 Appalachian Bunchflower (Veratrum parviflorum)
Although we saw several plants with flower stalks, this single flower was the only one that had fully opened.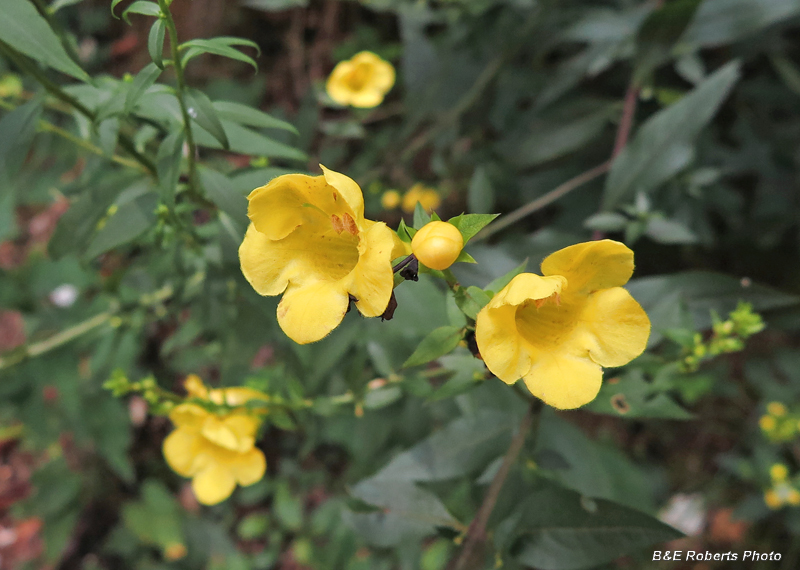 Downy False Foxglove (Aureolaria virginica)
One of the nicer specimens I have seen; most have brown discoloration on the petals.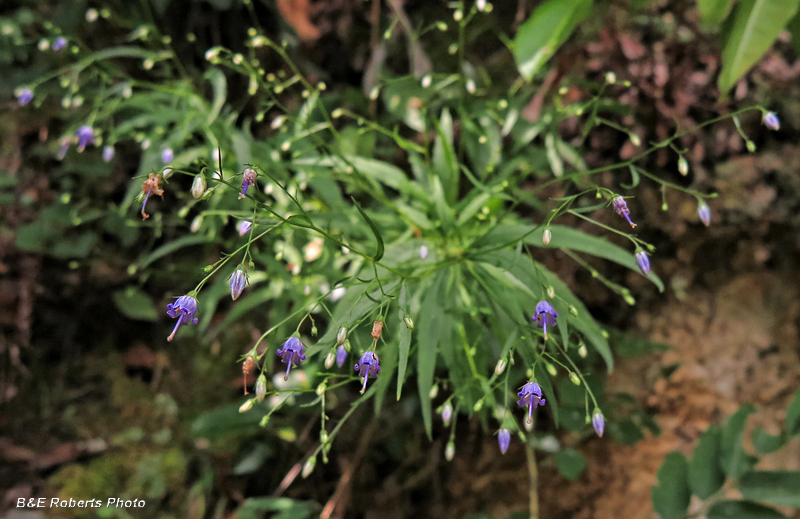 Southern Harebell (Campanula divaricata)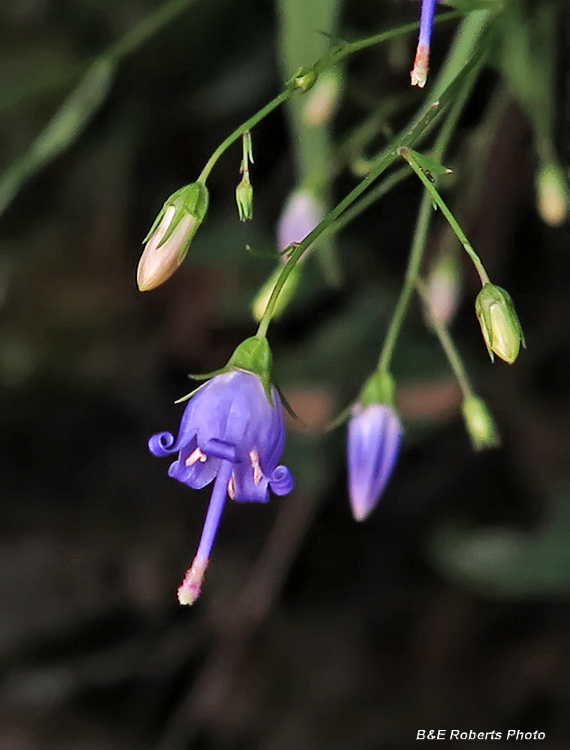 Southern Harebell, individual flower.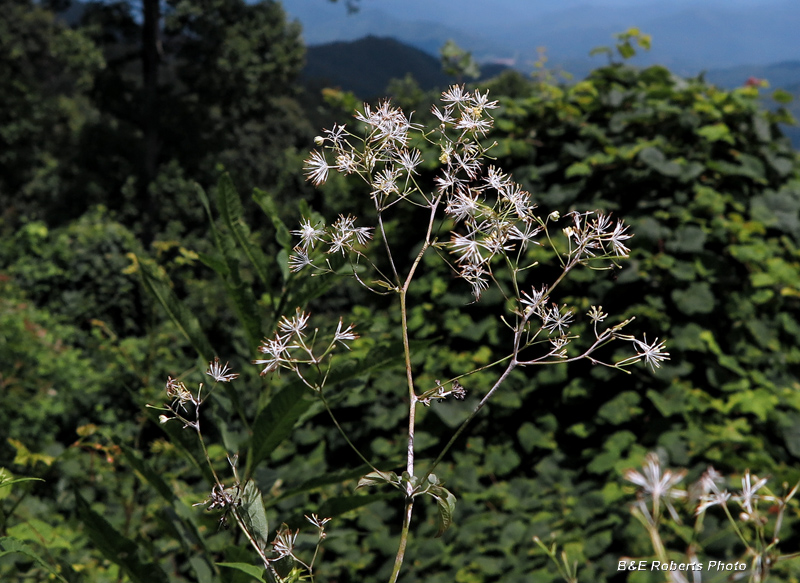 Skunk Meadow Rue (Thalictrum revolutum)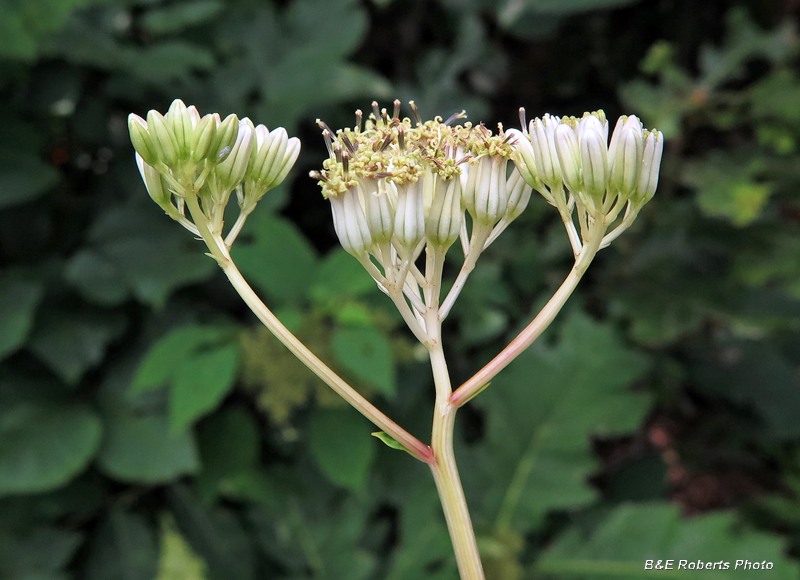 Indian Plantain (Arnoglossum atriplicifolium)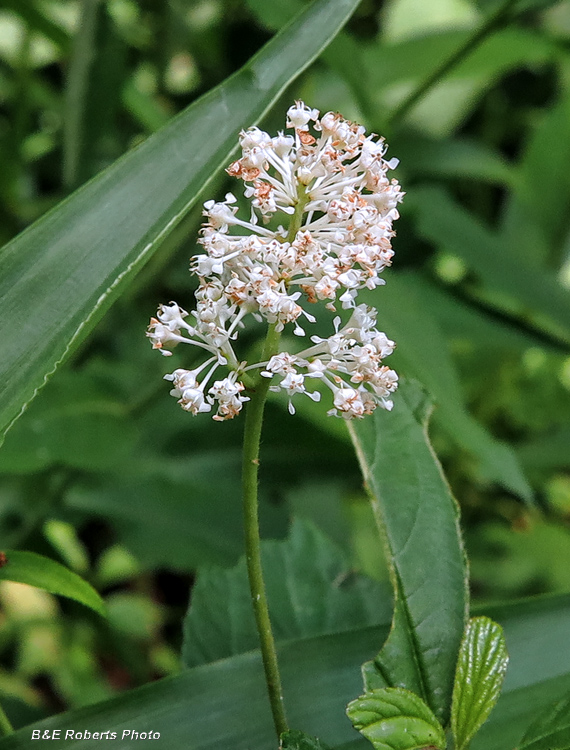 New Jersey Tea (Ceanothus americanus)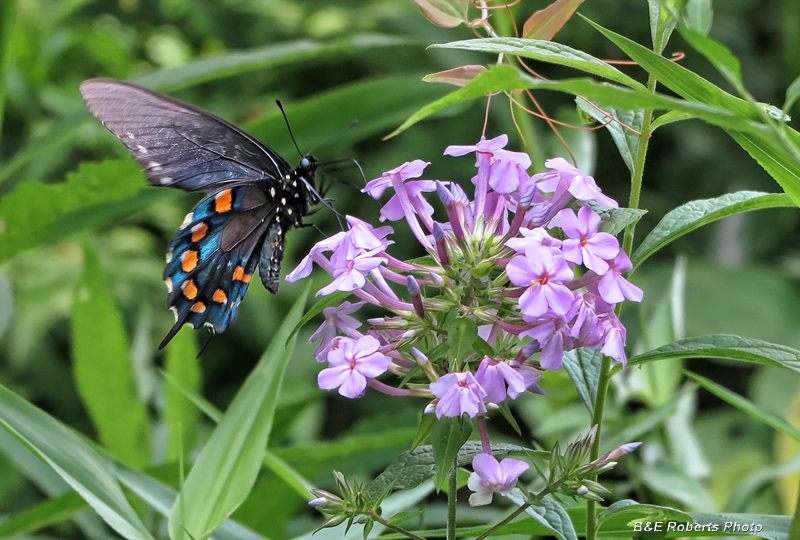 Pipevine Swallowtail Butterfly (Battus philenor) on Phlox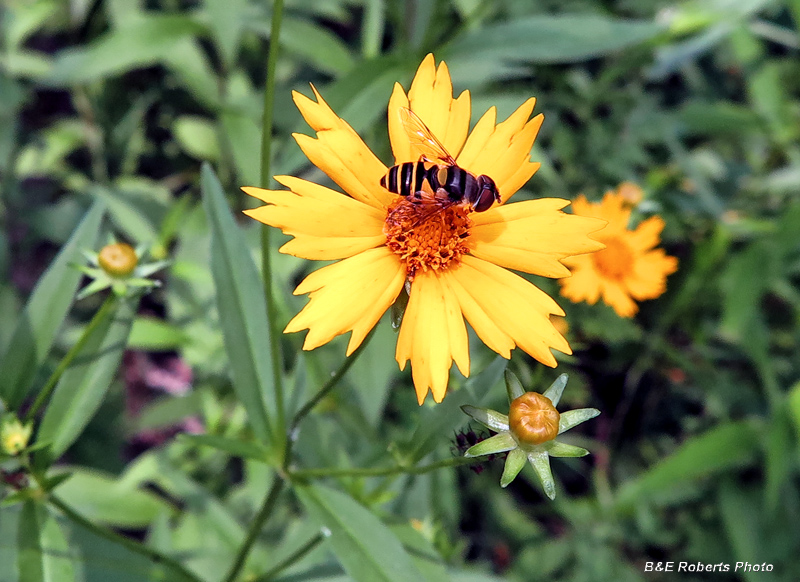 Hover Fly (family Syrphidae) on Tickseed (Coreopsis sp.) flower.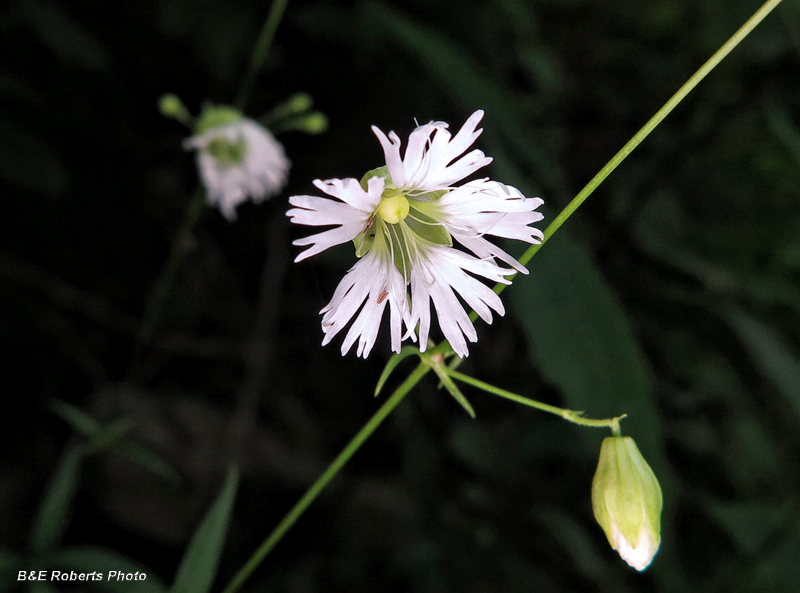 Starry Campion (Silene stellata)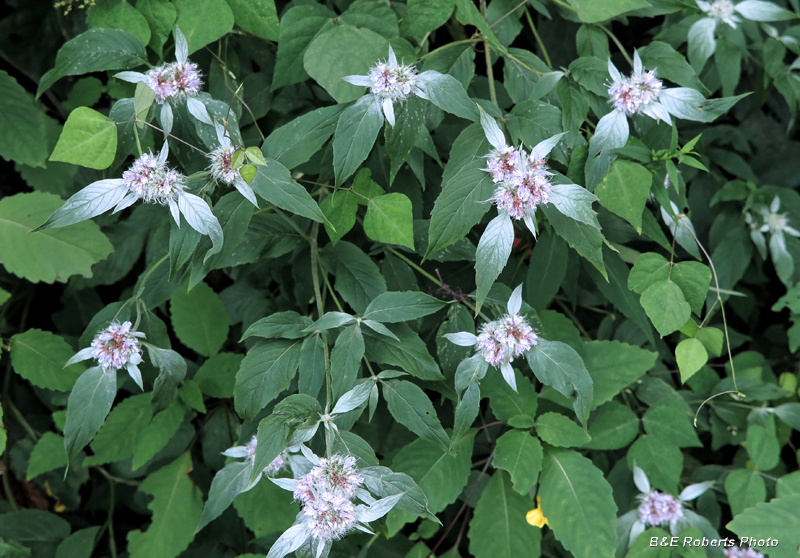 One of the Mountain Mints (Pycnanthemum sp.)
Eastern Bottle-brush Grass (Elymus hystrix)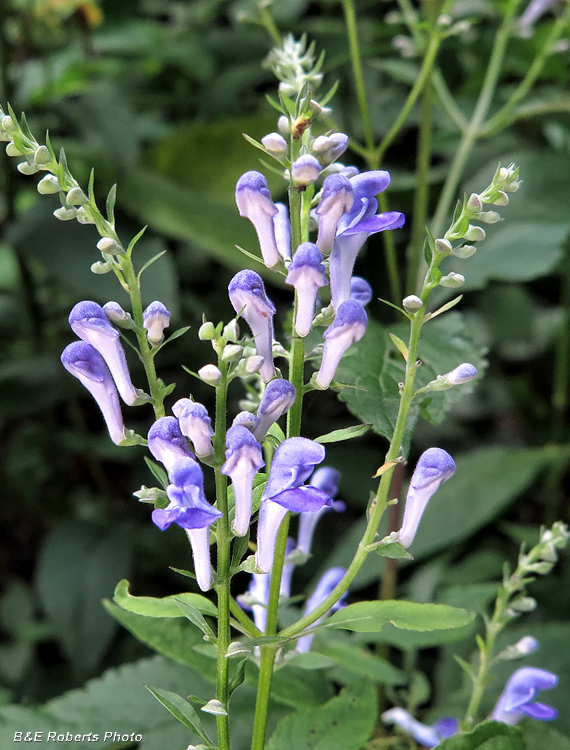 Downy Skullcap (Scutellaria incana)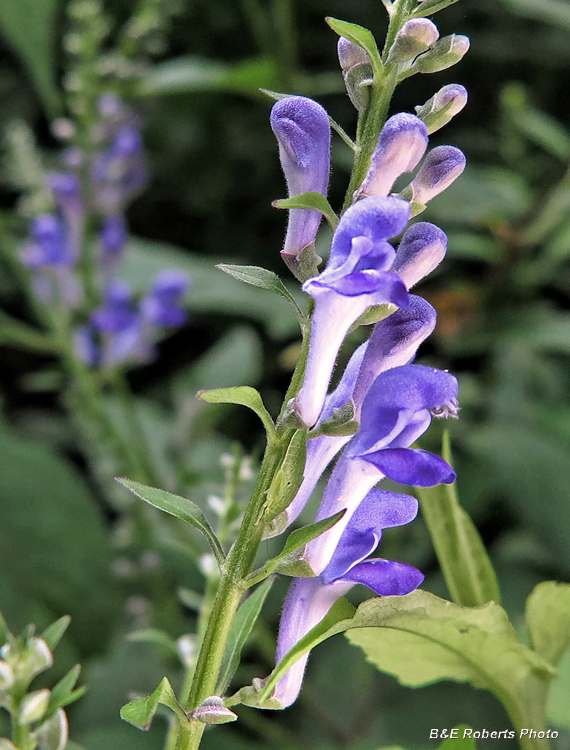 More Downy Skullcap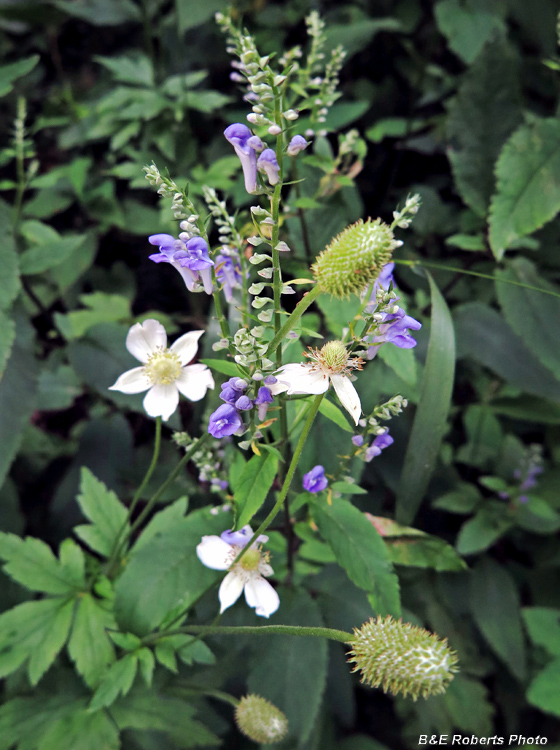 Skullcap and Thimbleweed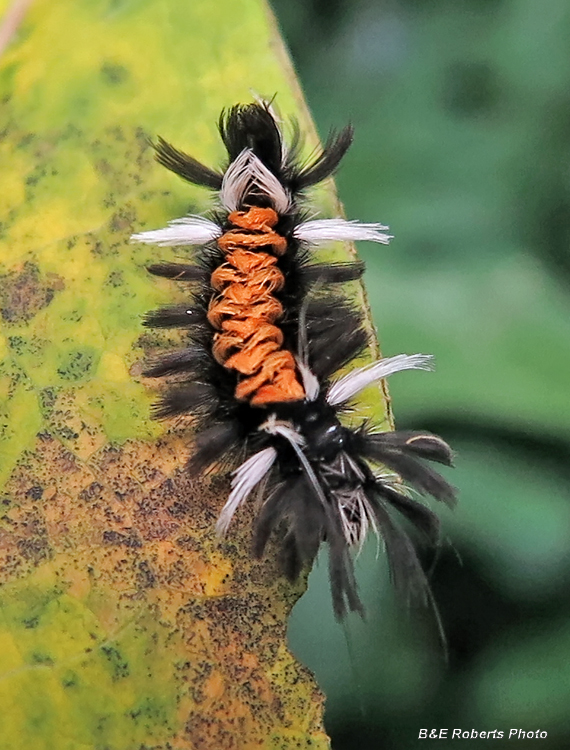 Milkweed Tussock Moth (Euchaetias egle) on Poke Milkweed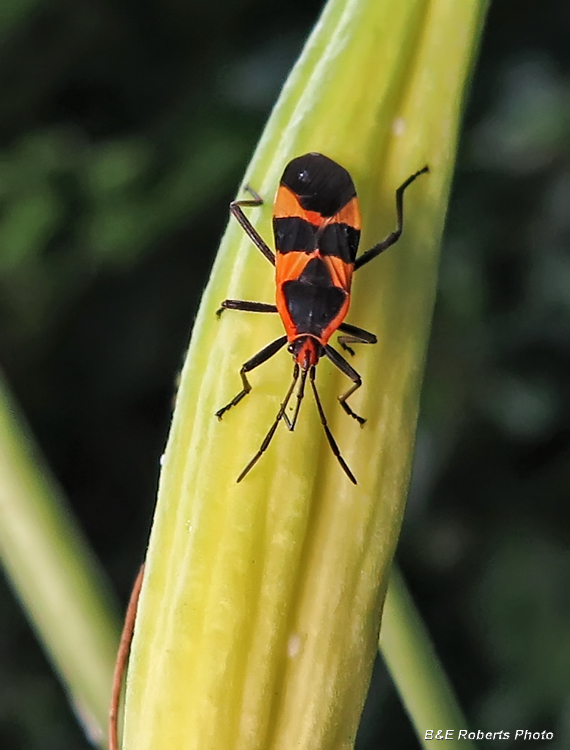 Large Milkweed Bug &nbsp (Oncopeltus fasciatus)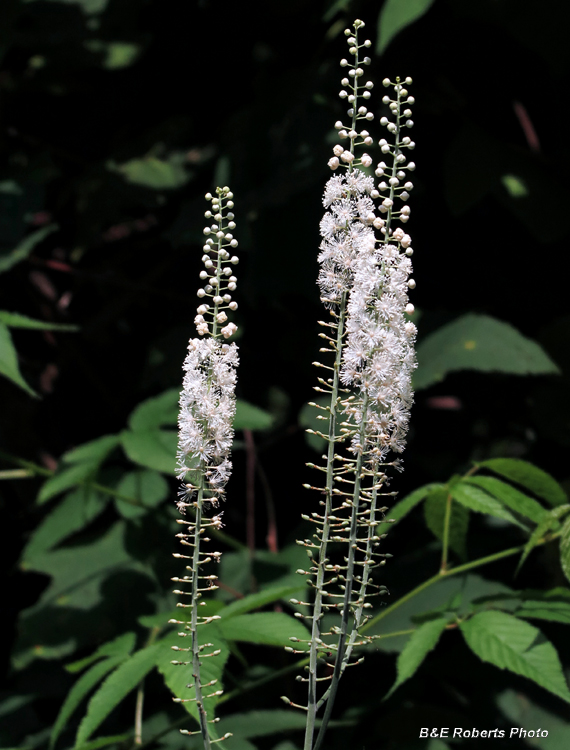 Black Cohosh (Actaea racemosa)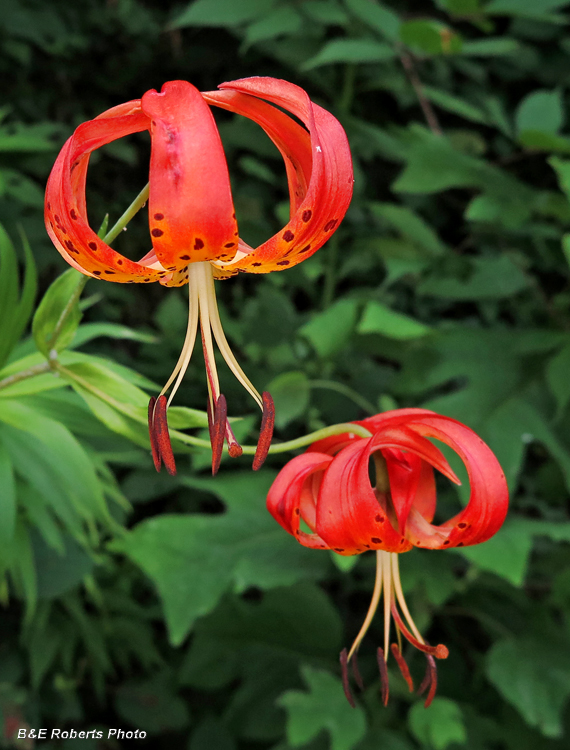 A couple of deep red Turk's Cap Lilies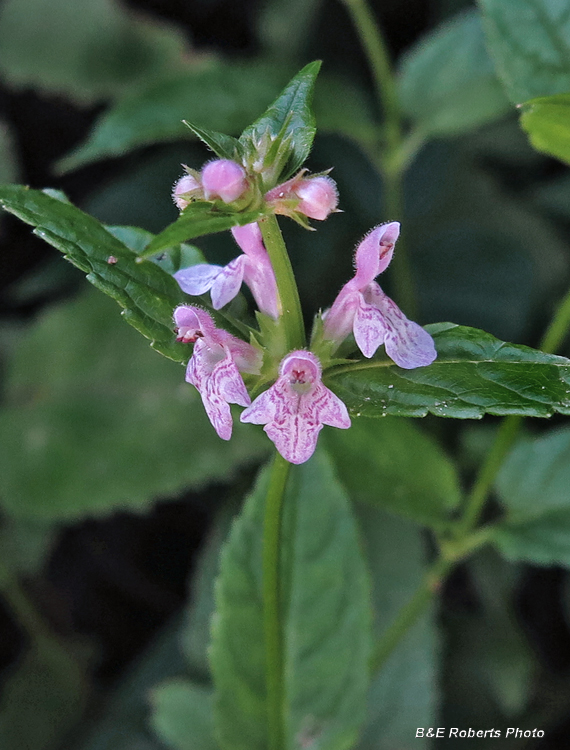 American Germander (Teucrium canadense)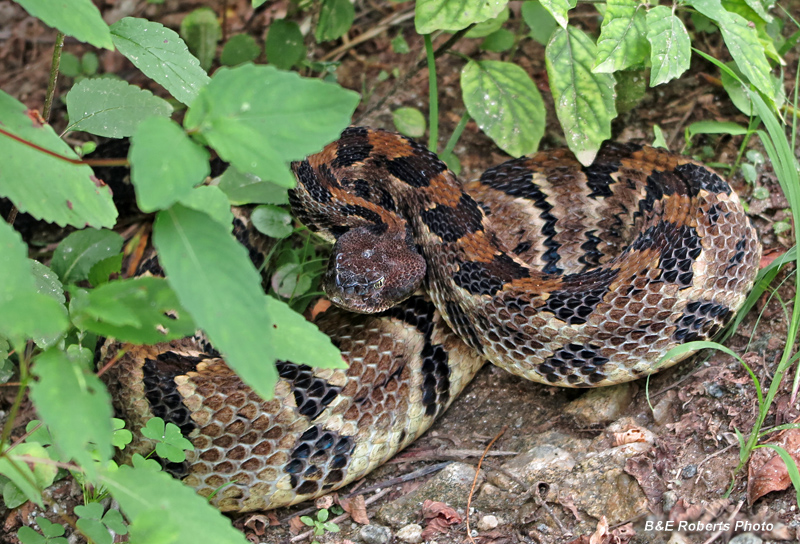 Timber Rattlesnake (Crotalus horridus)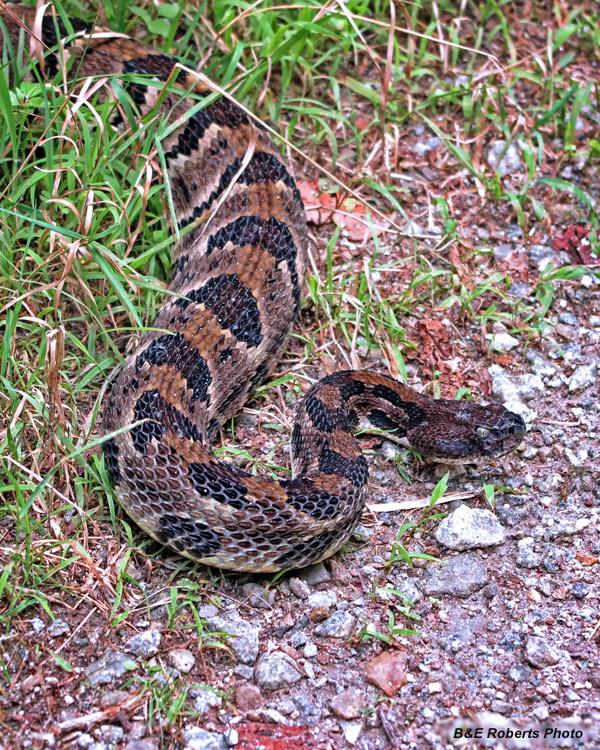 Timber Rattler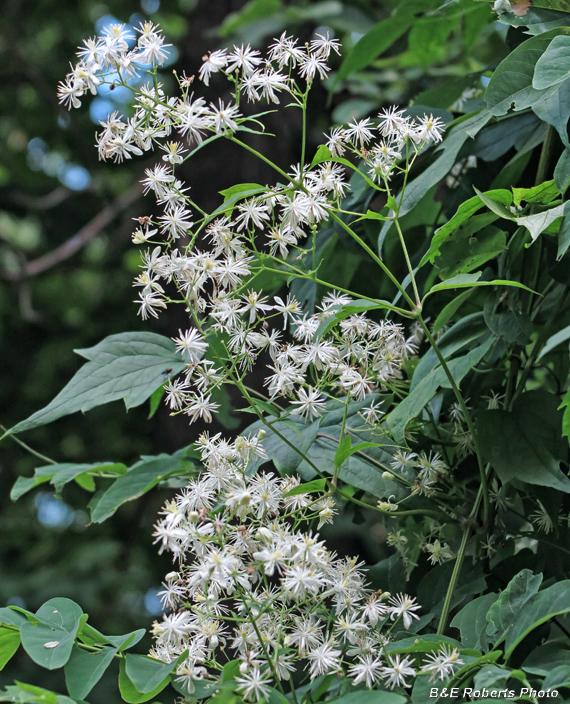 Virgin's Bower (Clematis virginiana)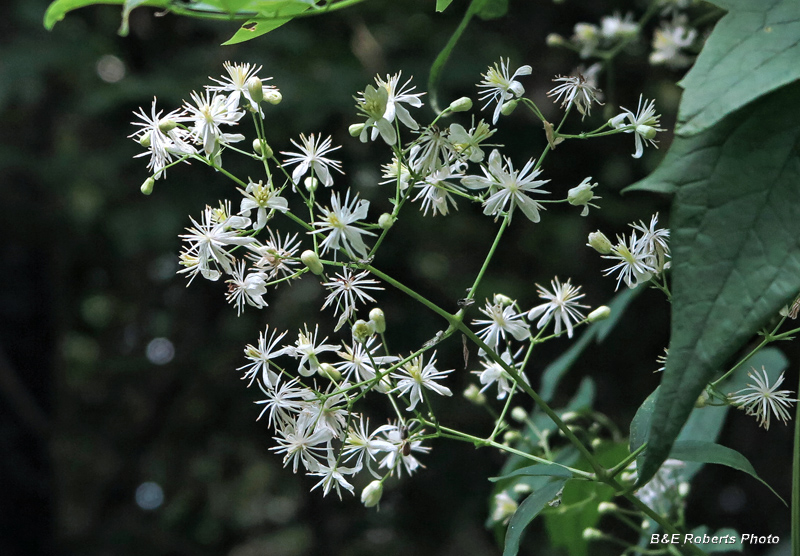 Virgin's Bower, showing vine characteristics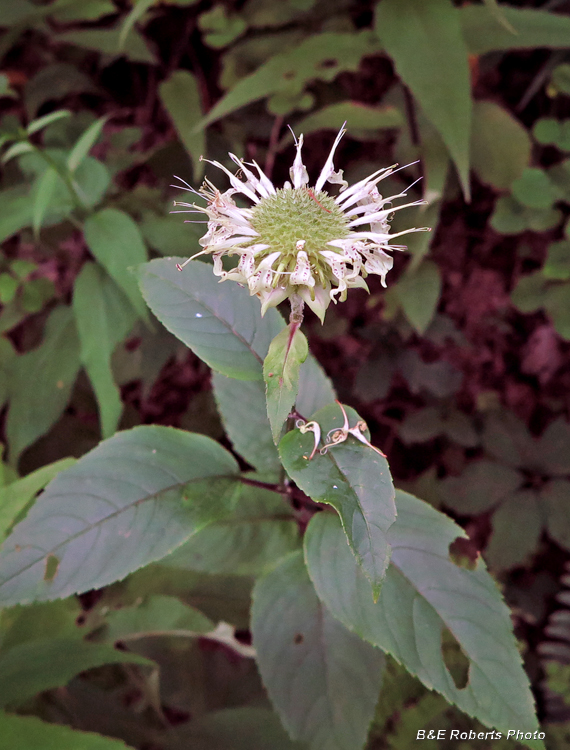 White Bergamot, aka Basil Bee Balm (Monarda clinopodia)
---