Many other blooms joined the Three Birds Orchids (see previous album) in August...

August 1st: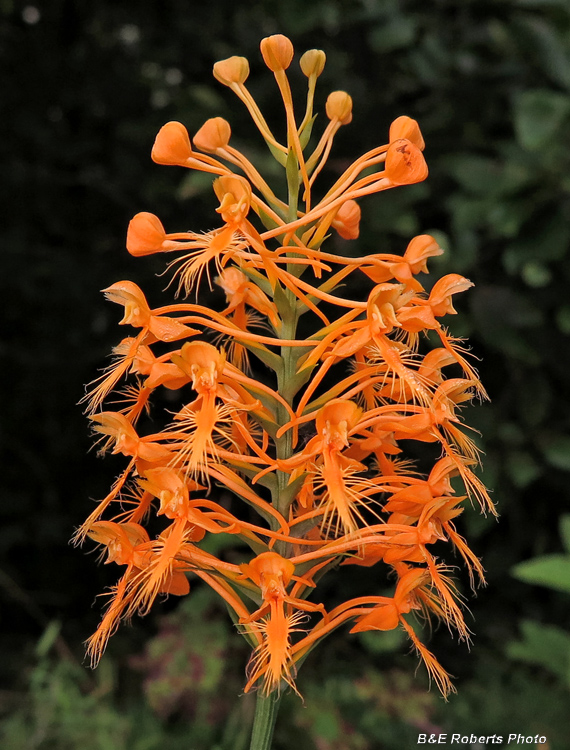 Yellow Fringed Orchid (Platanthera ciliaris)
These orchids were at peak bloom.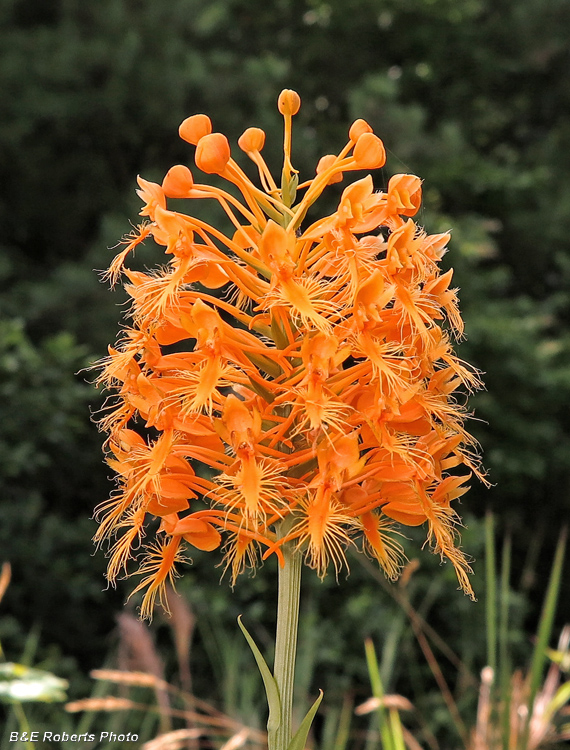 ...aka "Orange" Fringed Orchid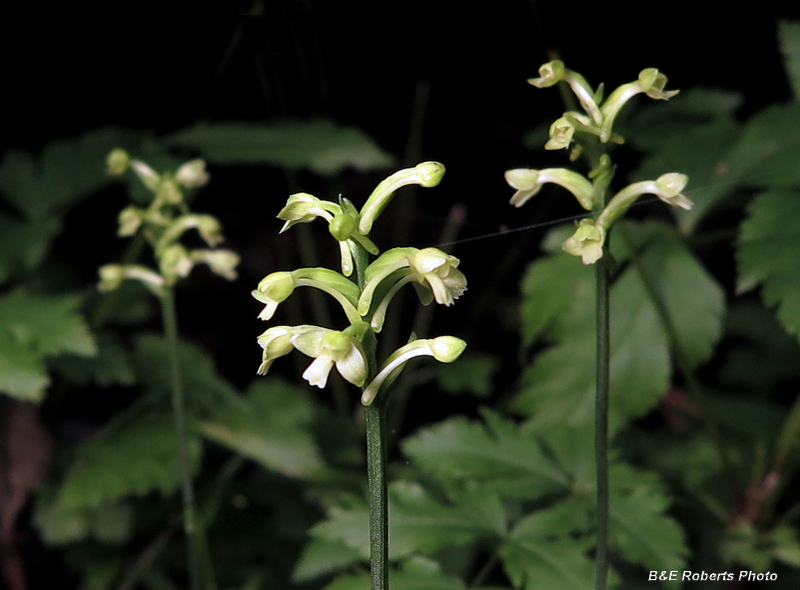 Green Wood Orchid, aka Woodland Orchid, Club-spur Orchid, Southern Rein Orchid
(Platanthera clavellata)
This small population was now in full bloom.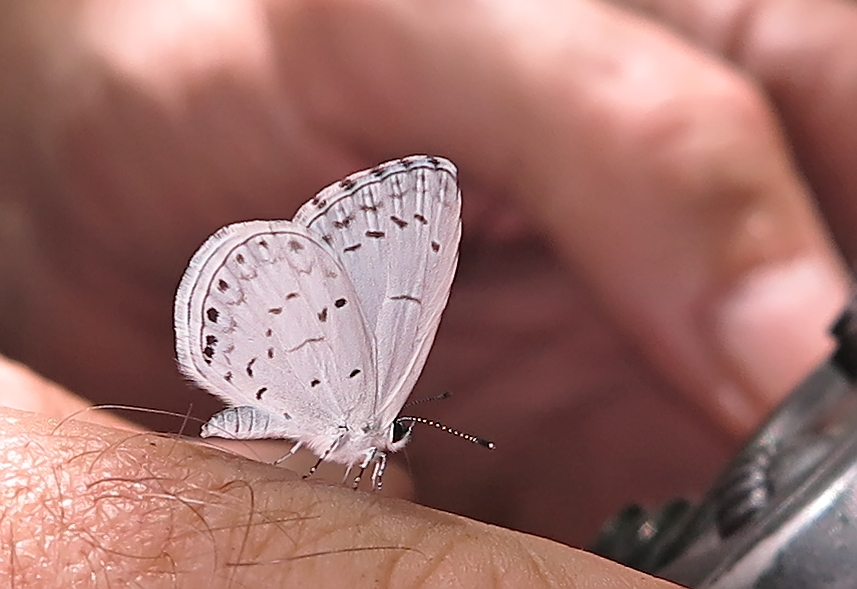 Spring Azure (Celastrina ladon) on DH's finger,
as he photographed the Green Wood Orchids.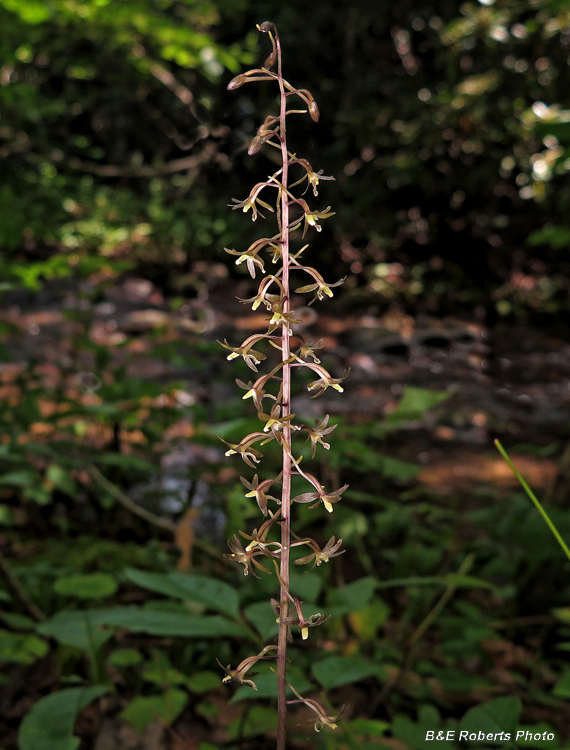 Cranefly Orchid (Tipularia discolor)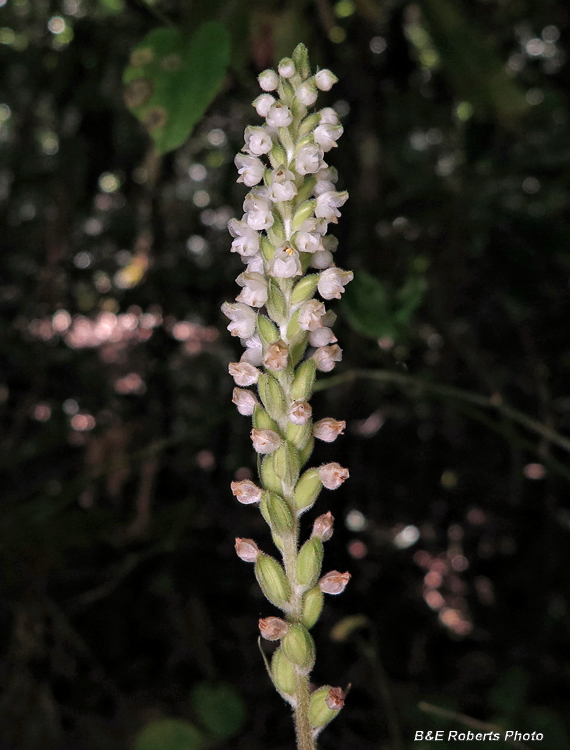 Downy Rattlesnake Plantain Orchid (Goodyera pubescens)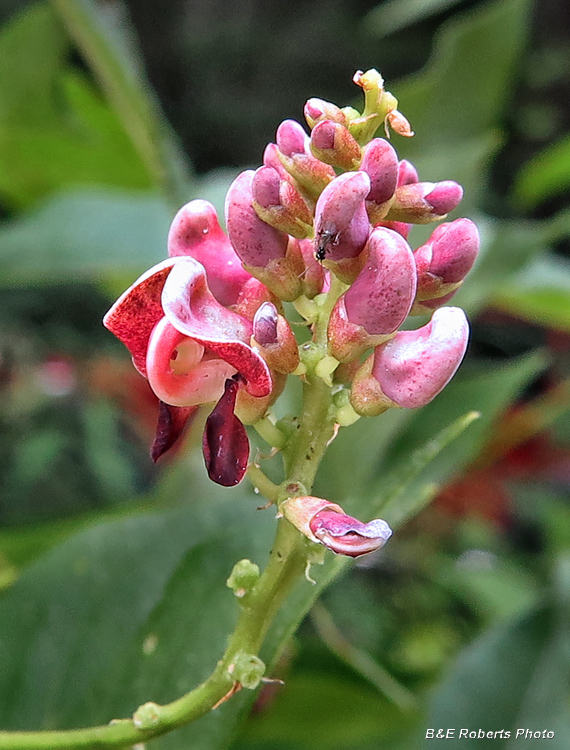 Ground-nut (Apios americana) just starting to bloom.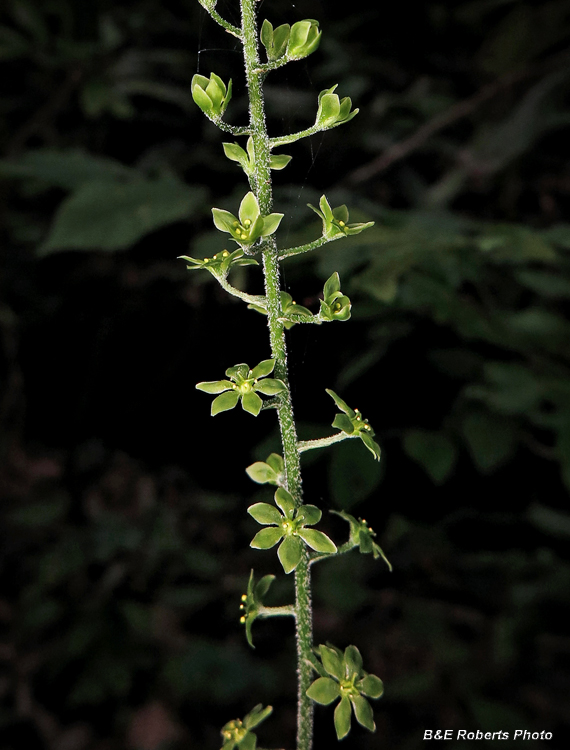 Stalk of Appalachian Bunchflower (Veratrum parviflorum)
White Baneberry, aka Doll's Eyes (Actaea pachypoda)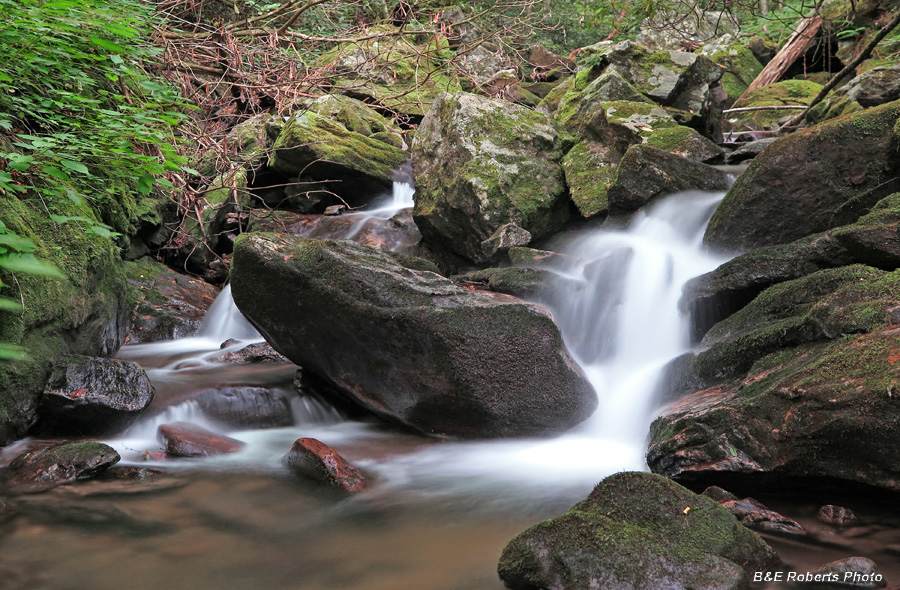 A small cascade on Shope Branch.
---
Later that week...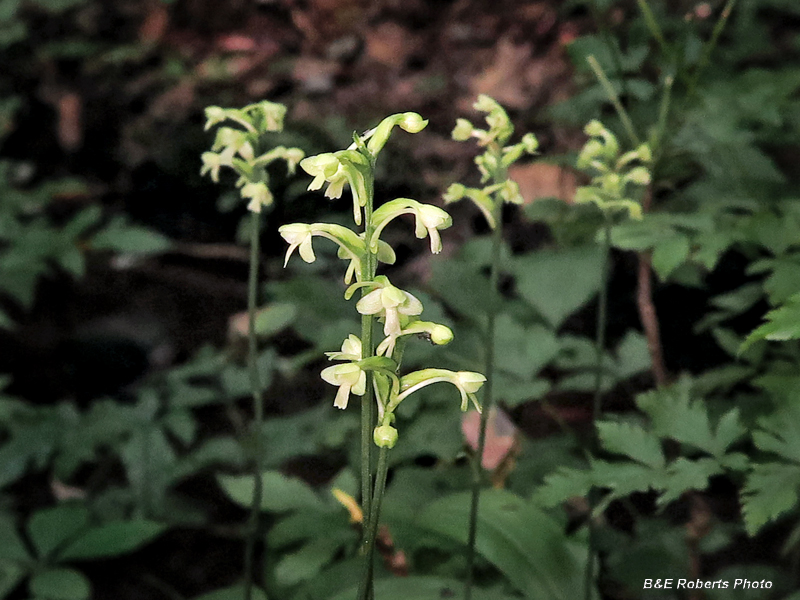 Green Wood Orchids were still blooming nicely..
Hairy Alumroot (Heuchera villosa)
The Yellow Fringed Orchids were still looking good, as well...
---
Mid August: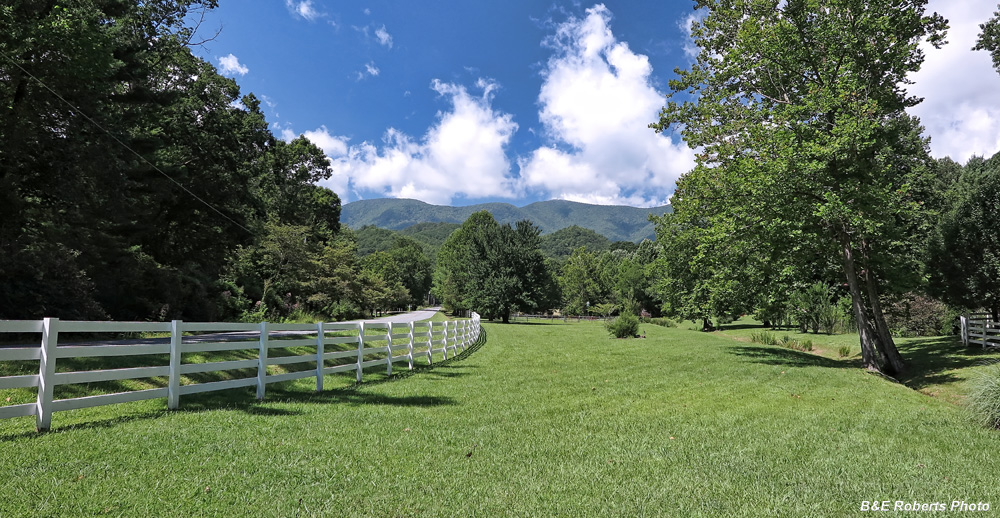 Nice view as one approaches the entrance to the Lab.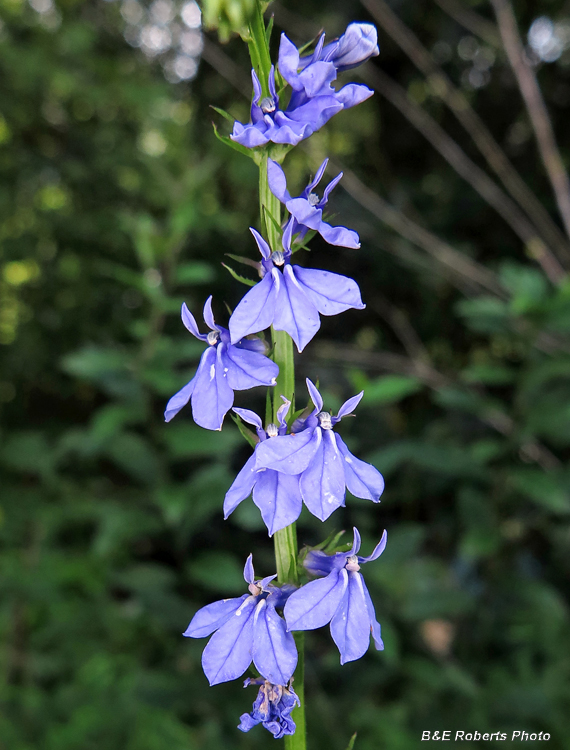 Lobelia species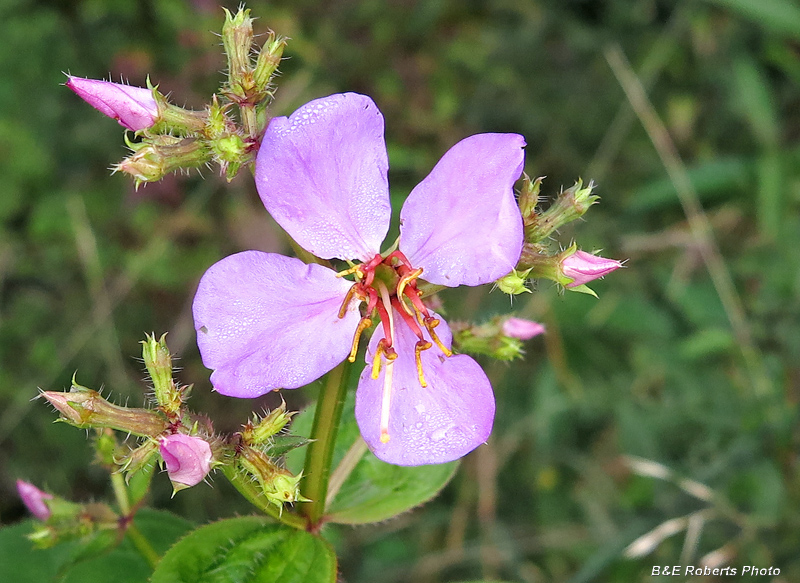 Virginia Meadow Beauty (Rhexia virginica)
One of two Meadow Beauty species at the Lab...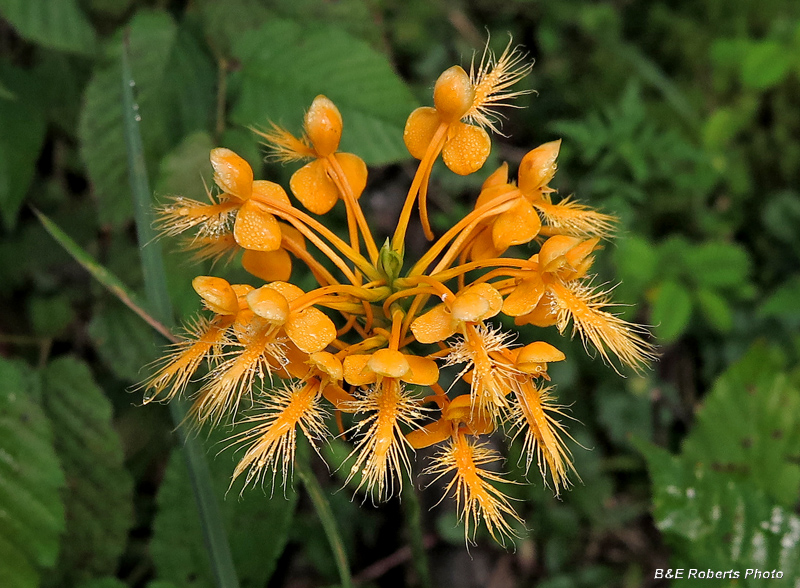 I liked this small Yellow Fringed Orchid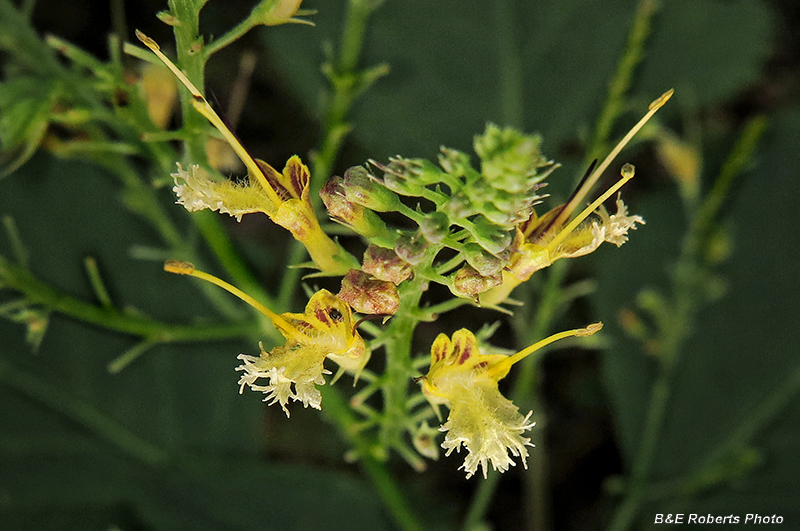 Northern Horsebalm (Collinsonia canadensis)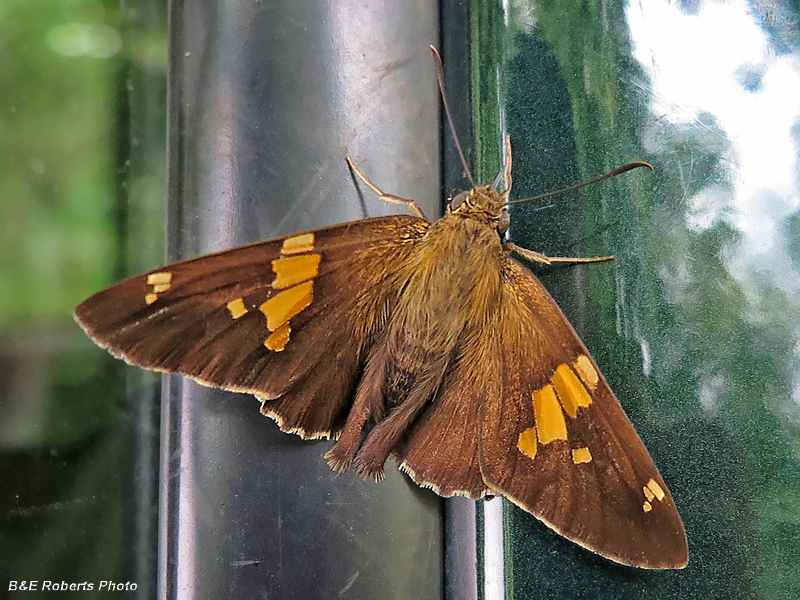 Silver Spotted Skipper (Epargyreus clarus) on my truck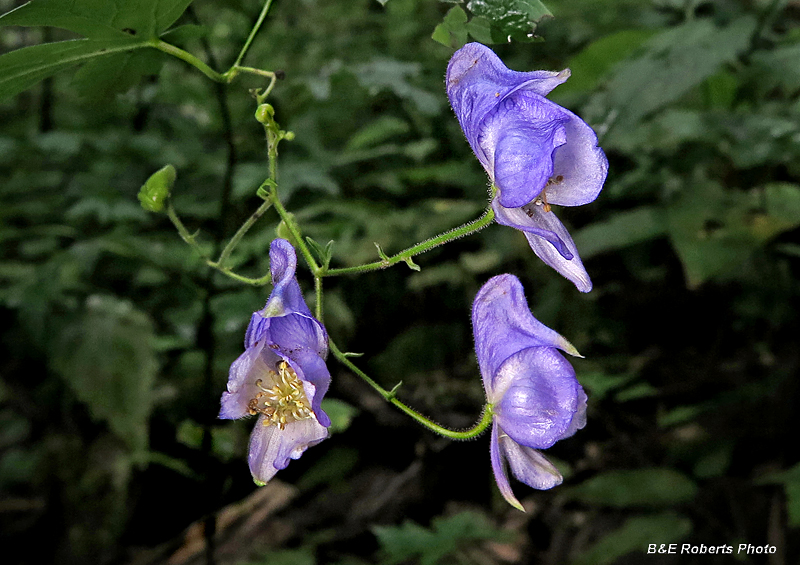 Southern Monkshood (Aconitum uncinatum)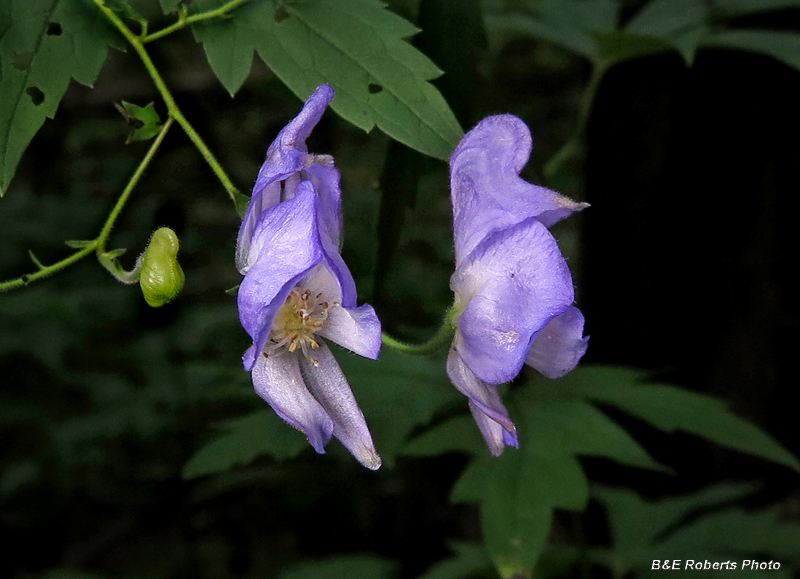 Monkshood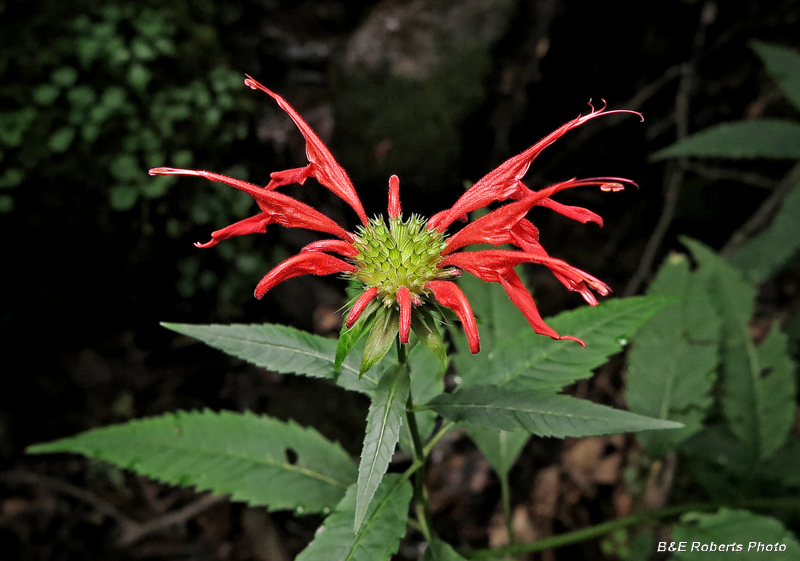 Scarlet Bee-balm (Monarda didyma)
---