To the west and across the road from Bradley and Arabia Mtns,
this area has less altitude and was more heavily quarried.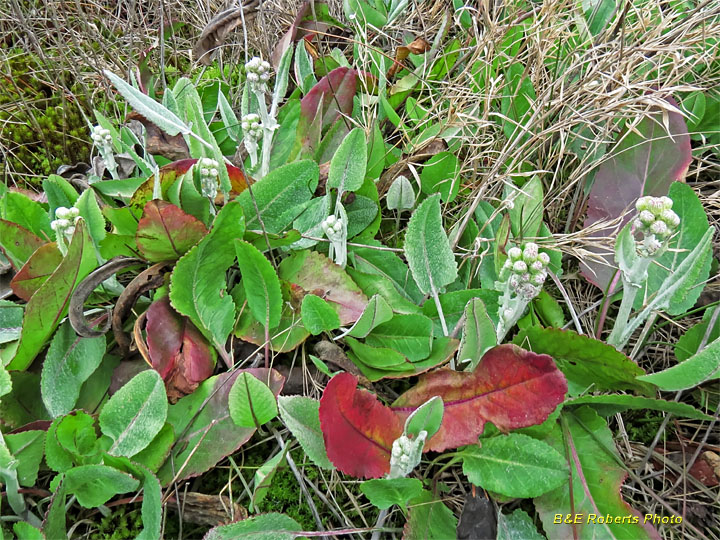 Budding Woolly Ragwort (Packera tomentosa)
---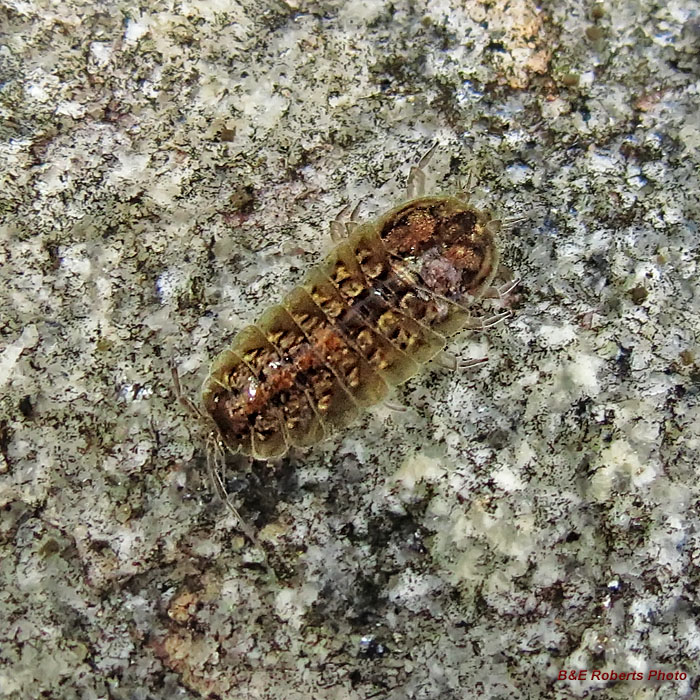 Lirceus fontinalis, crawling on bottom of pool
I couldn't find a common name for this aquatic isopod crustacean.
---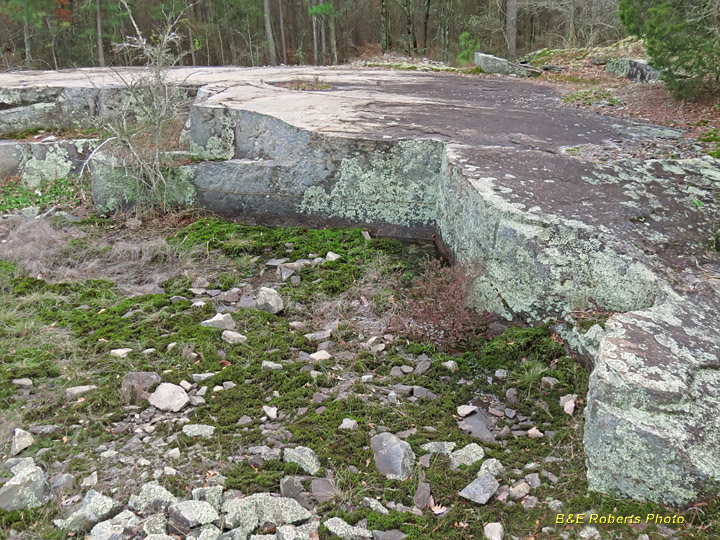 Quarry wall
---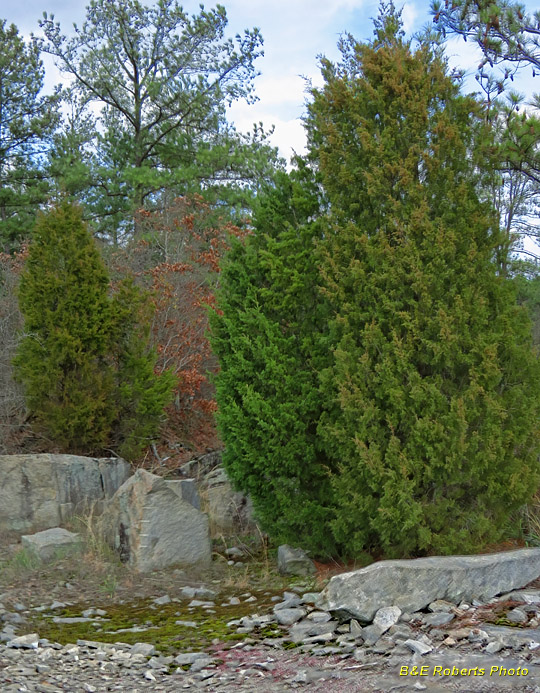 Cedars in quarry
---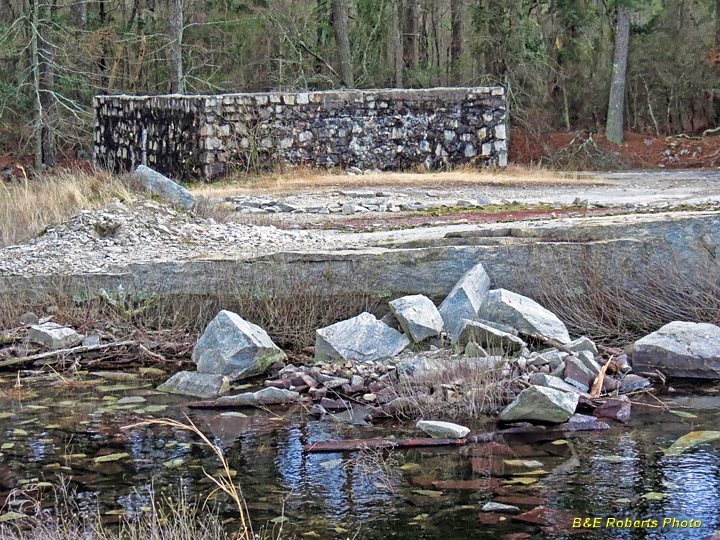 Old quarry structure
---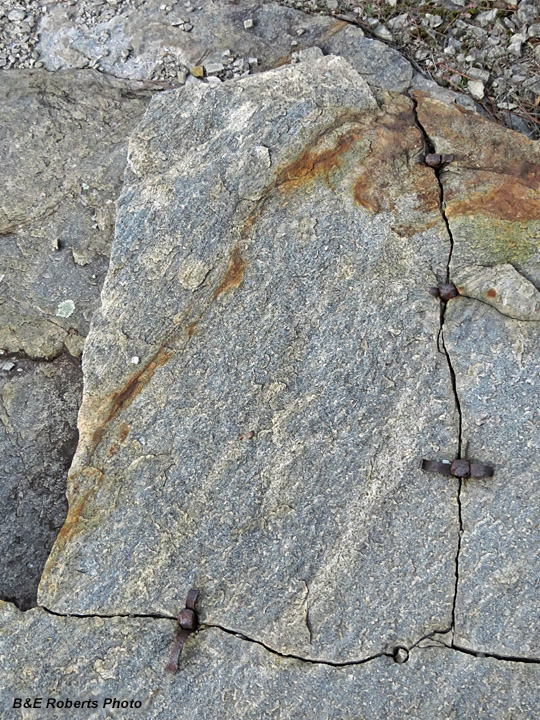 Looks like quarry operations ended just as this slab was being separated.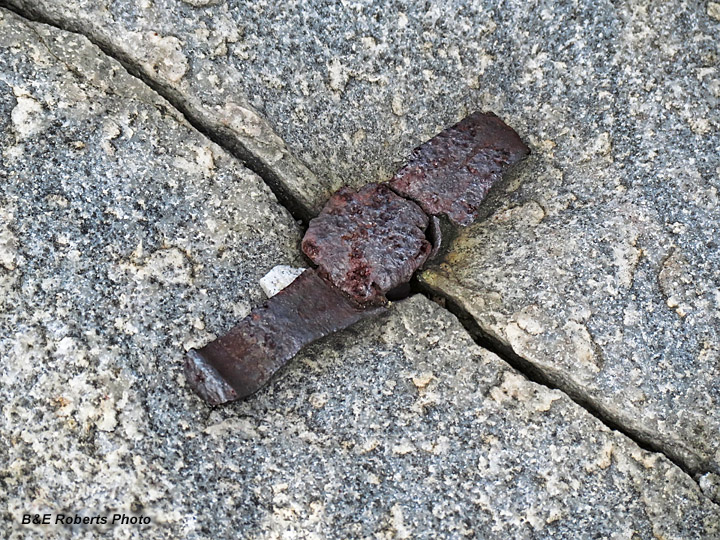 Plug and feather
---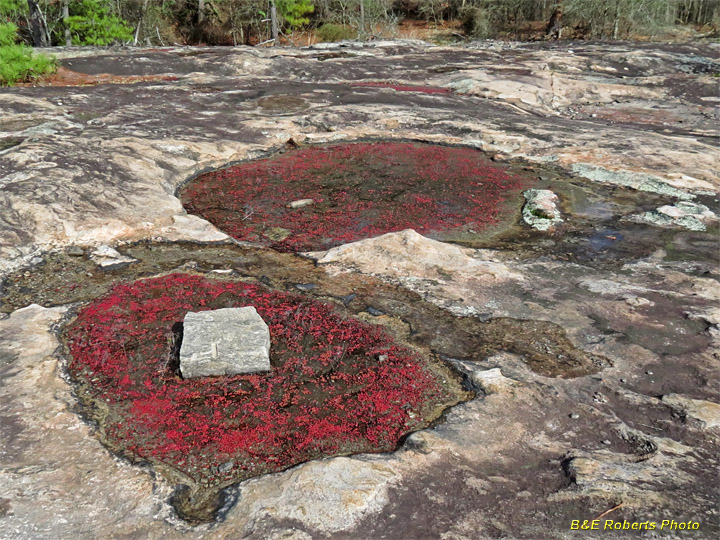 Diamorpha solution pits
---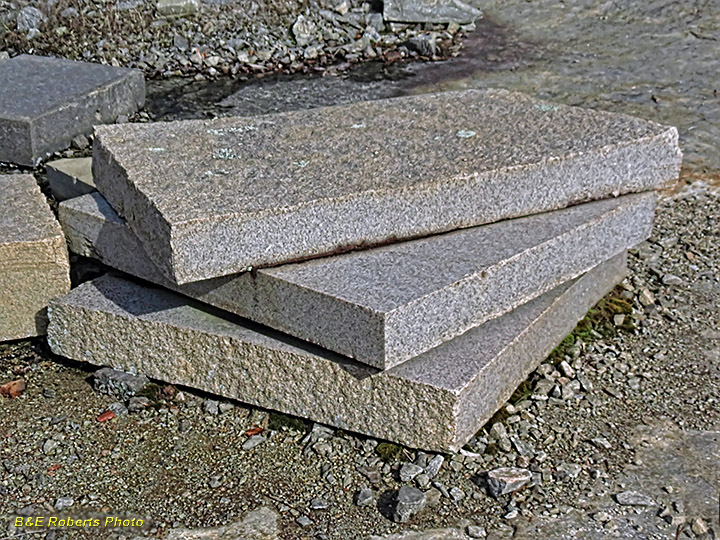 Polished stone slabs (above & below)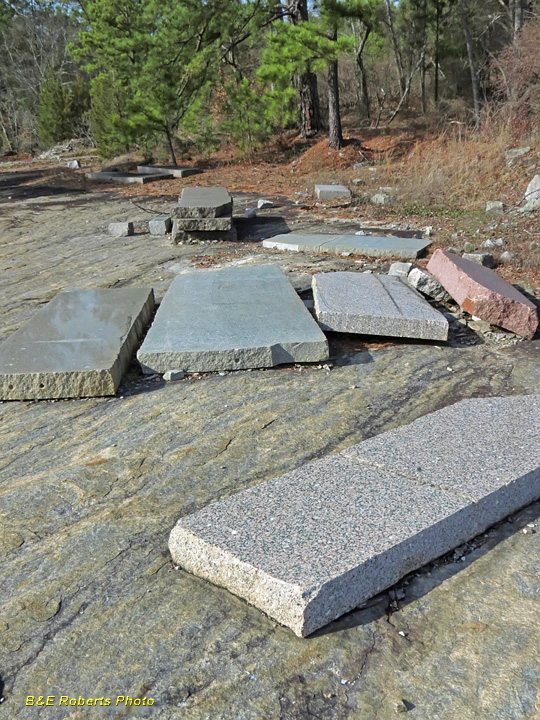 ---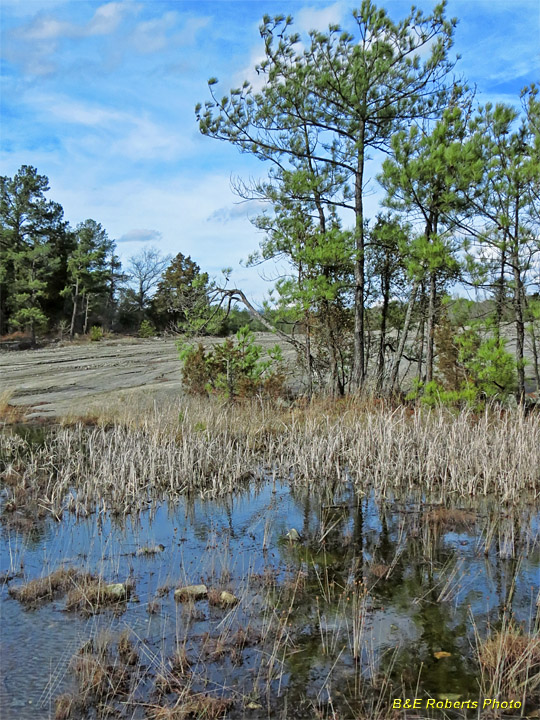 Pond
---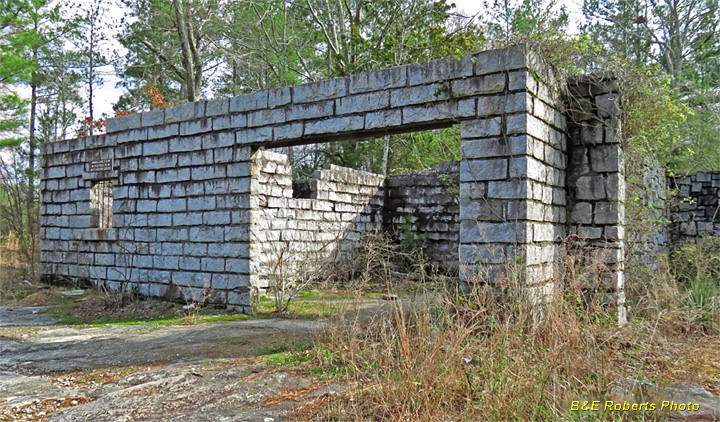 Quarry office building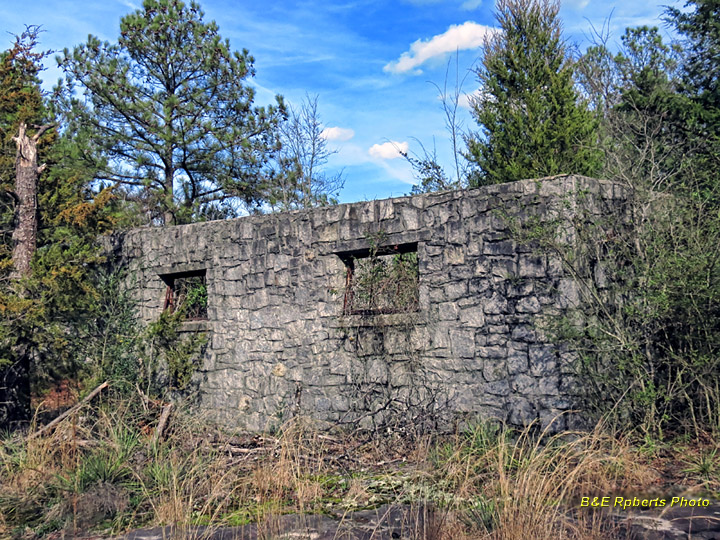 ---