~ Falls on first tributary of Andrews Creek ~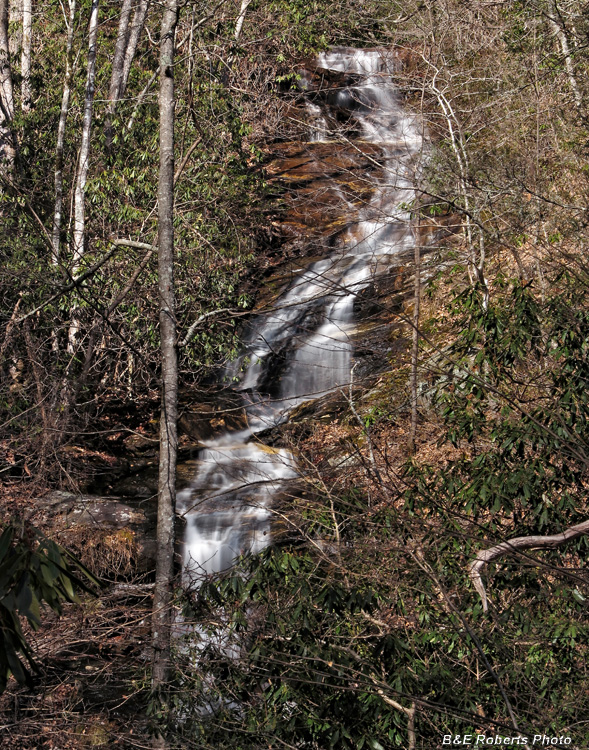 First view of this tall waterfall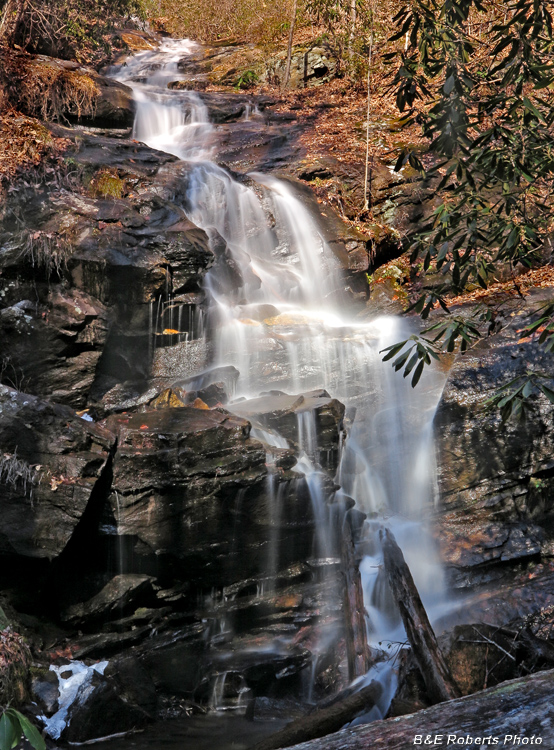 Lower half of the falls
Except from a distance, you can't see the entire waterfall from any single vantage point.
Bottom portion of the falls
The narrow, enclosed area made it difficult to shoot photos that suitably showed off the area.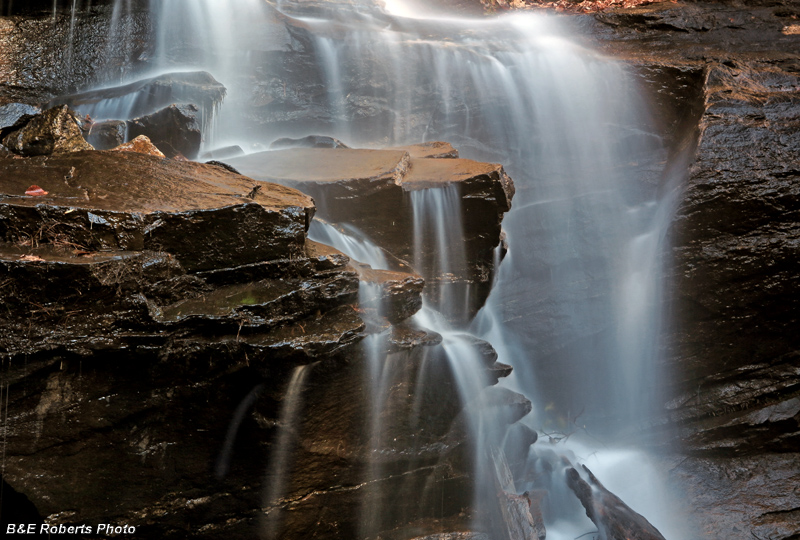 Detail of the falling water
---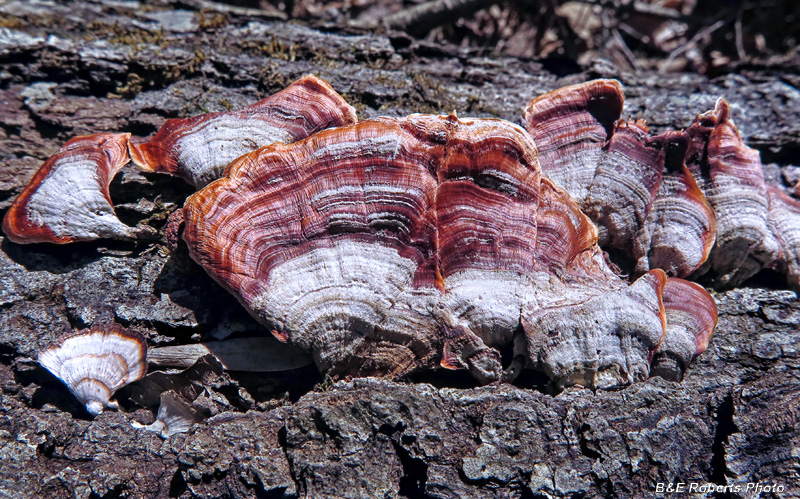 Bracket fungi on a fallen log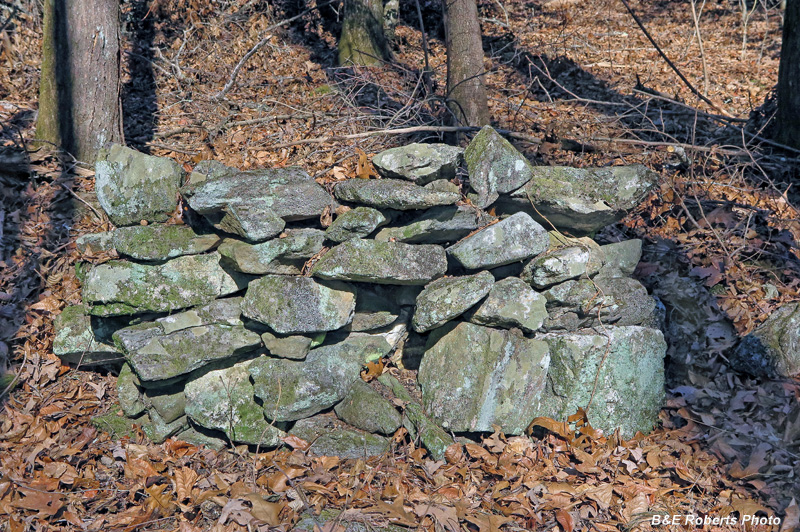 I came across one of the rock pile-mound complexes that are occasionally found in these woods.
This one was in particularly nice condition, so I spent some time cleaning it of debris.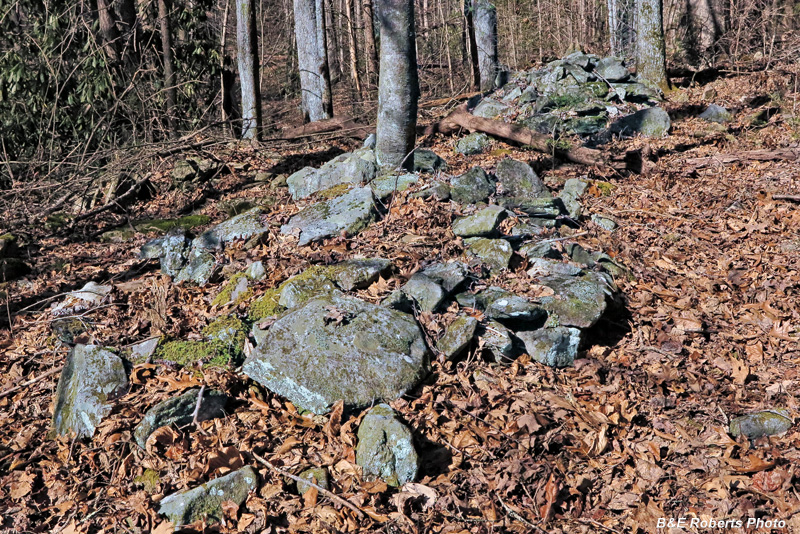 Most of the piles appear to have been disturbed.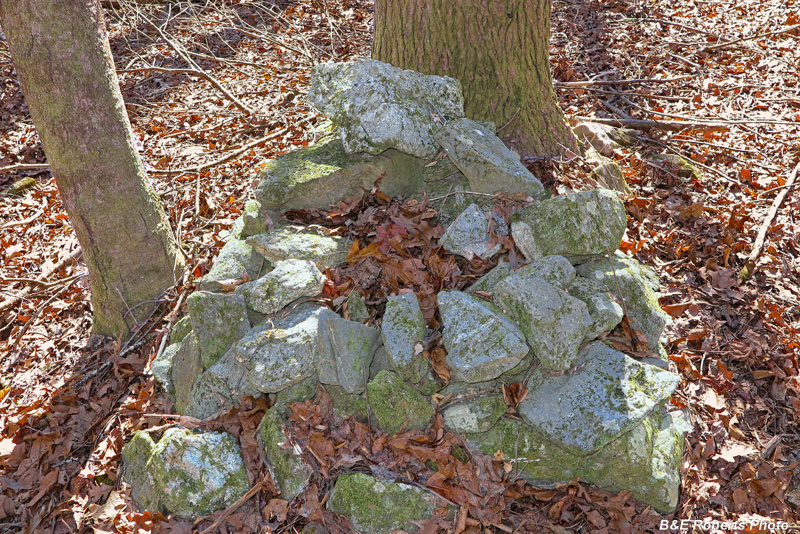 The full sun shining through the trees made for horrible lighting conditions.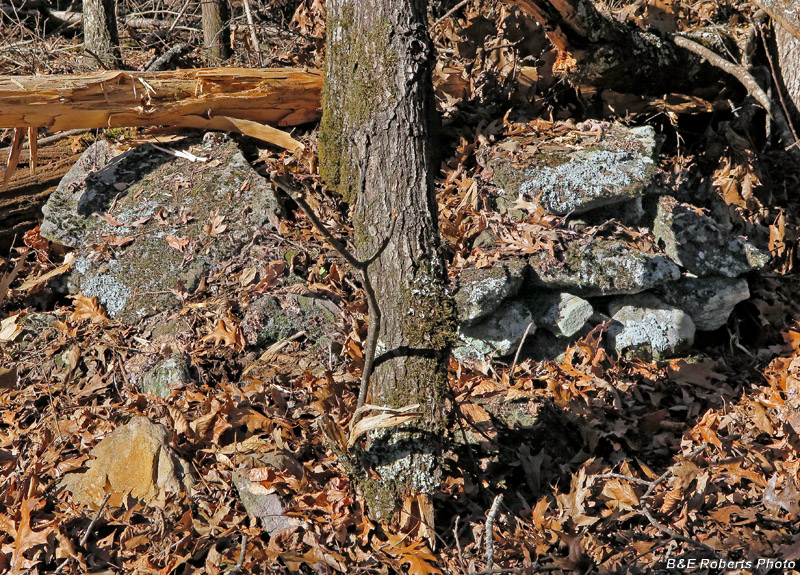 Some piles had trees growing through them, and were covered by deadfall from recent storms.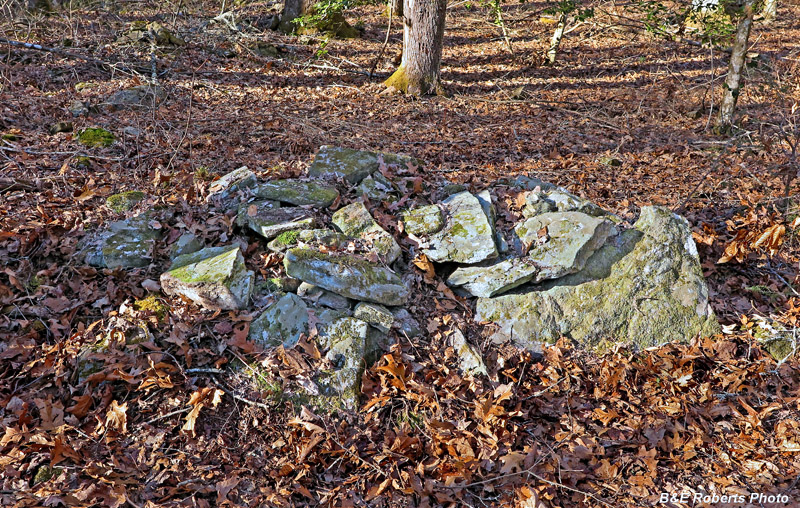 Various suggestions for the origin of these piles have been offered, from logging camp
operations to Native American uses. The mound complexes are usually found at high
elevations where no farming occurred, so land clearing for crops can be ruled out.
---