~ Corn Creek, Towns Co., GA ~
New Year's Day 2018 - It had been cold, but not too cold...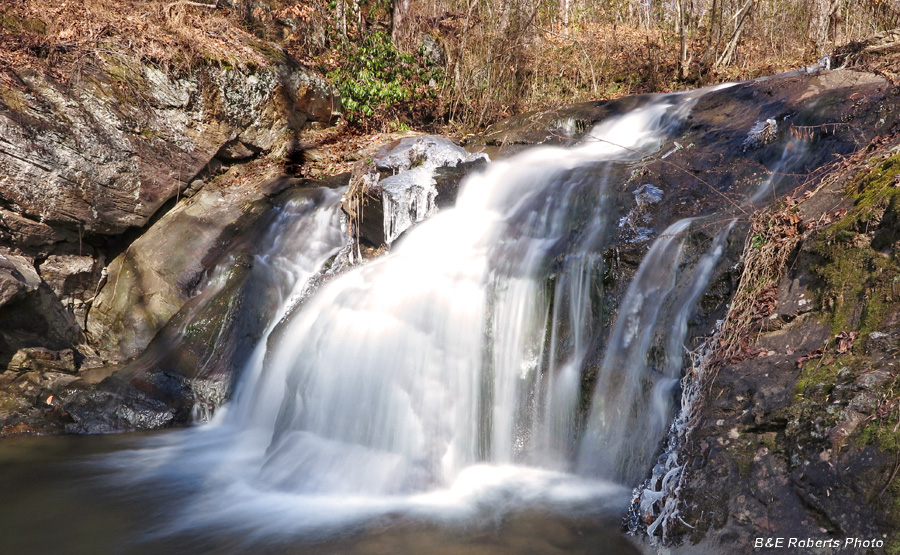 Falls on Corn Creek, aka Cupid Falls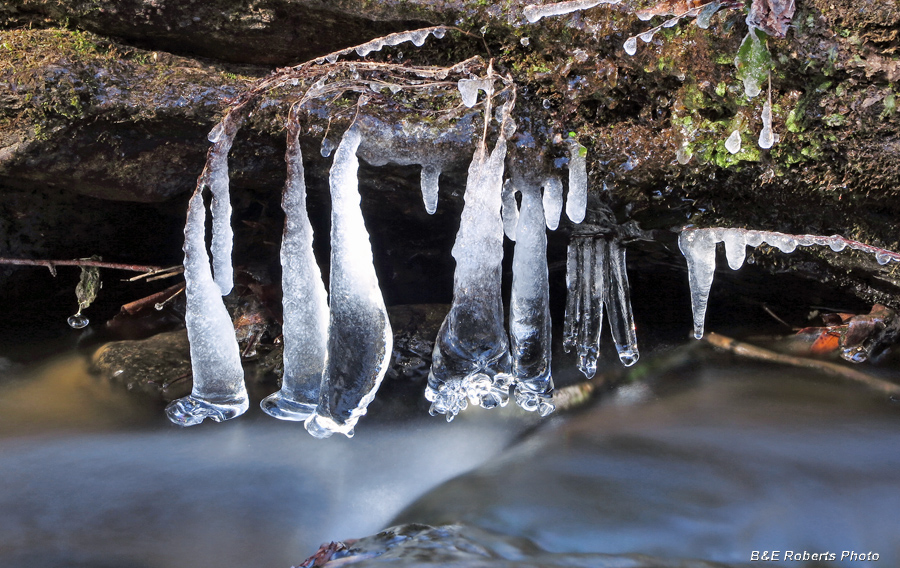 Little icicles hanging over the creek
---
~ Negro Branch, Rabun Co., GA ~
January 2018 - After a couple of nights with temps in the single digits...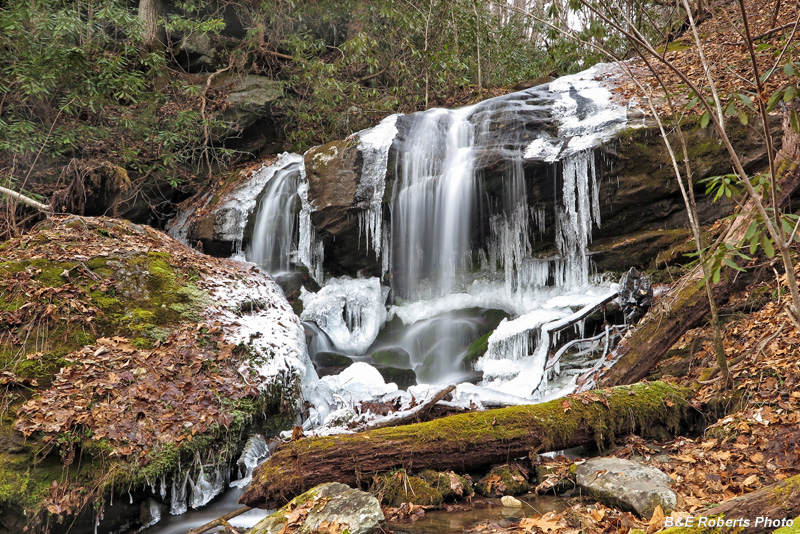 Frozen falls on Negro Branch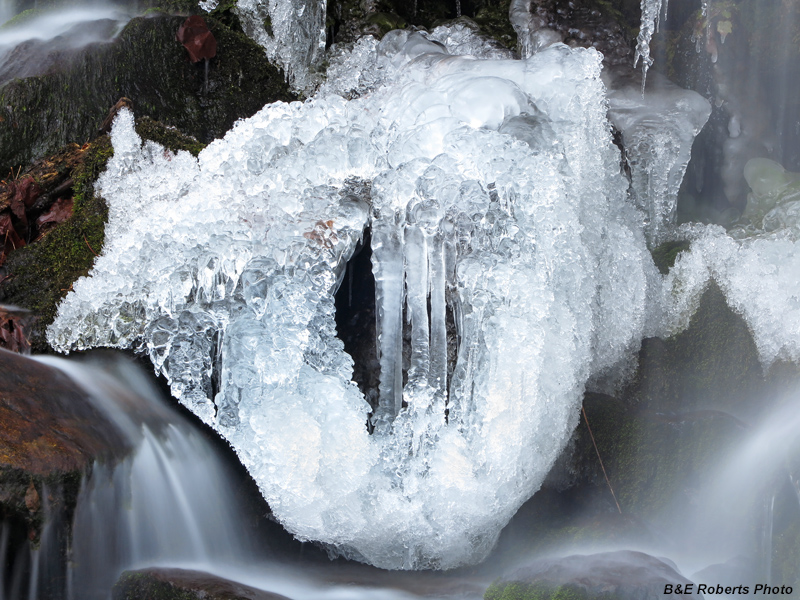 A few details of the frozen falls...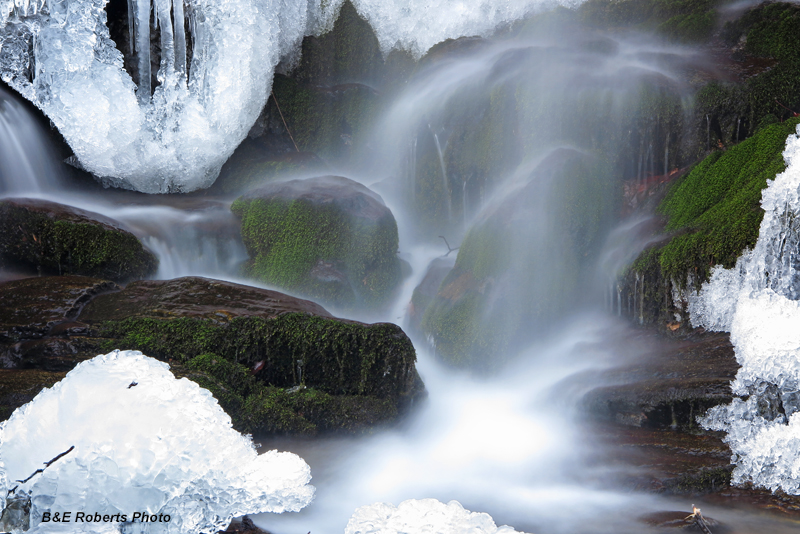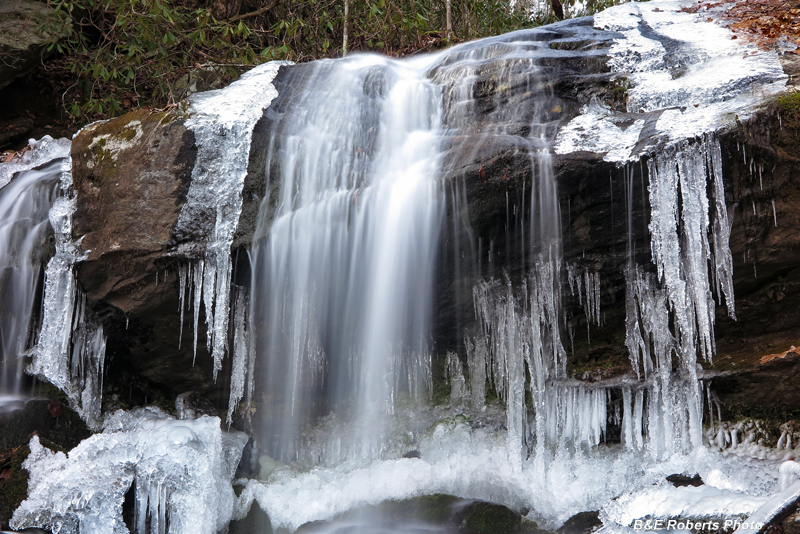 ---
~ Lower Falls on Patterson Creek, Rabun Co., GA ~
A long series of falls and cascades, totaling about 100 feet in elevation drop.
Due to rhododendron & deadfall, I was only able to get images of the upper tiers.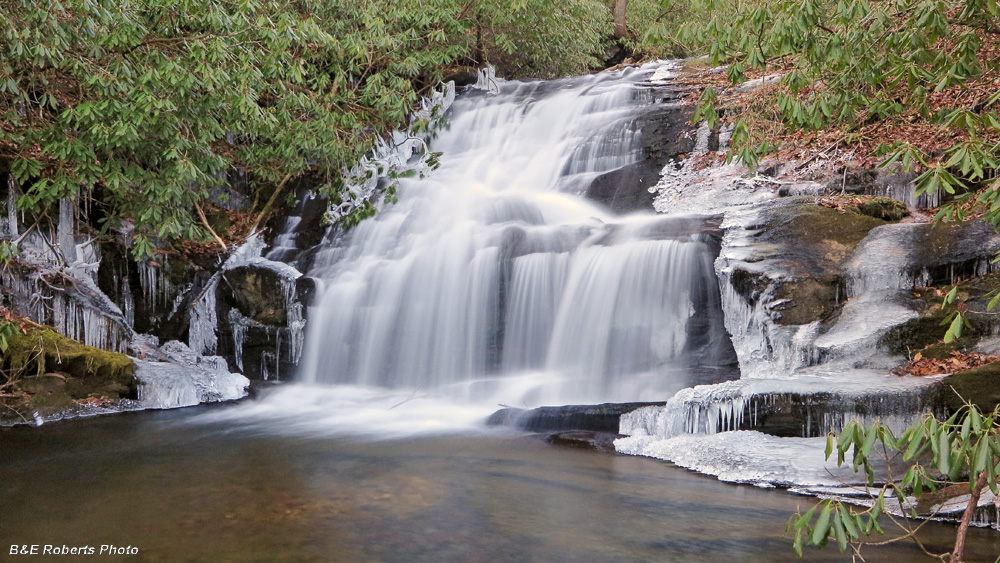 Lower Falls, 2nd tier from top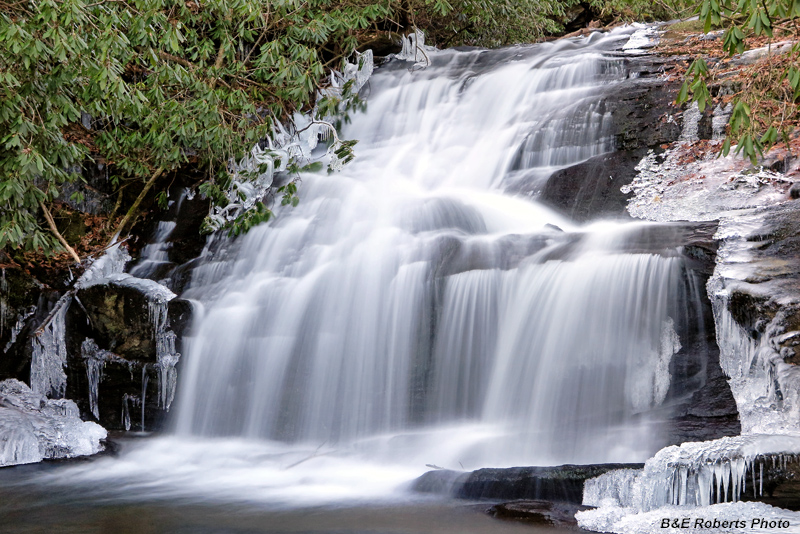 A closer view of the 2nd tier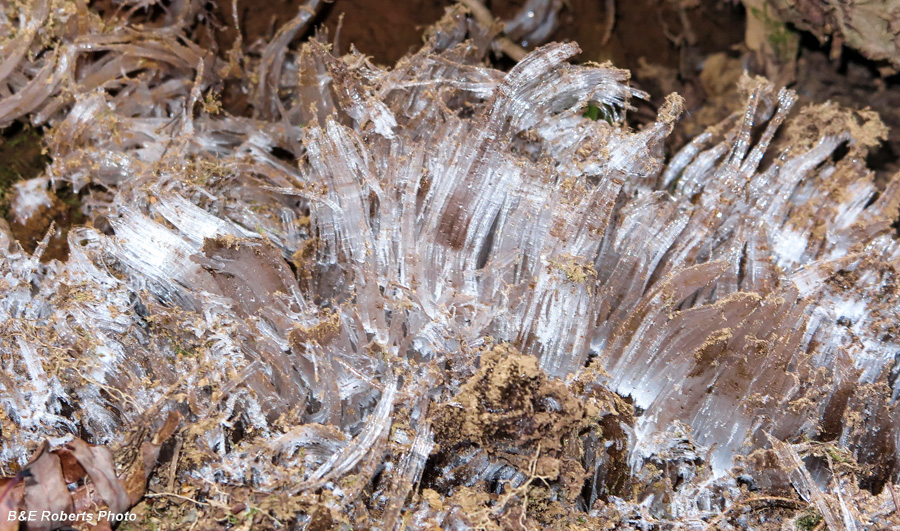 Frost heaves in the clay soil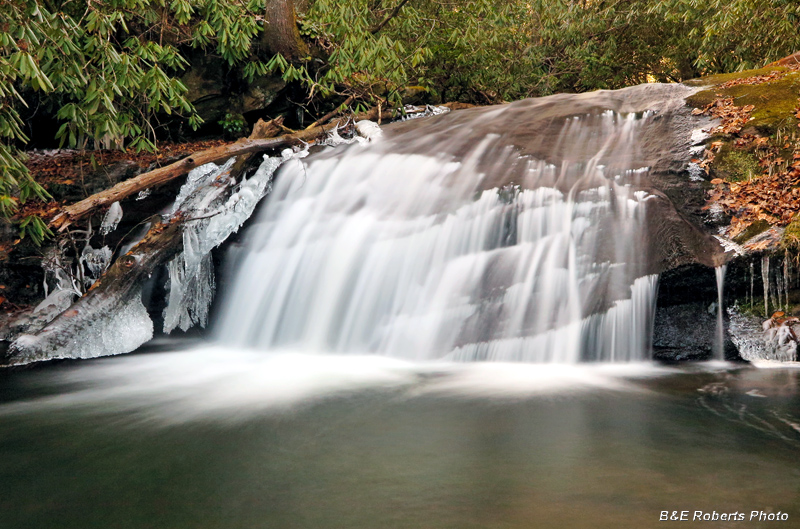 Lower Falls, 1st (top) tier
There are actually a few smaller tiers above this...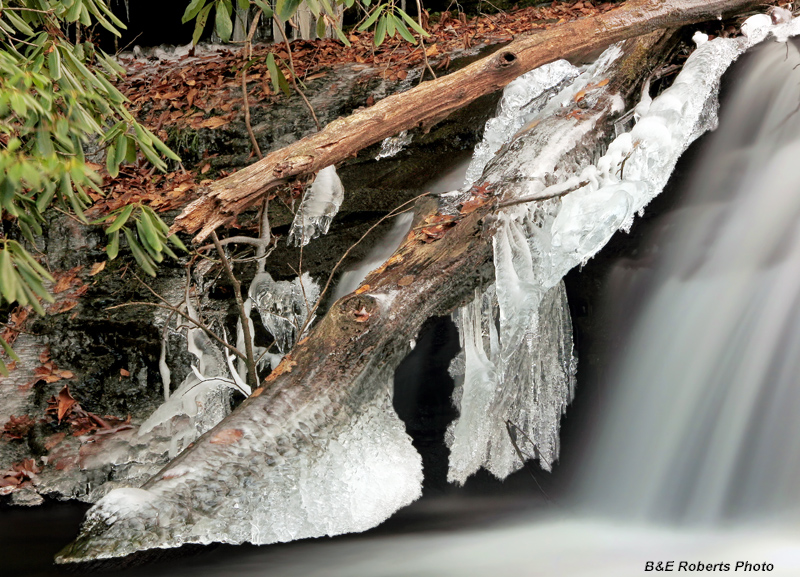 Icy detail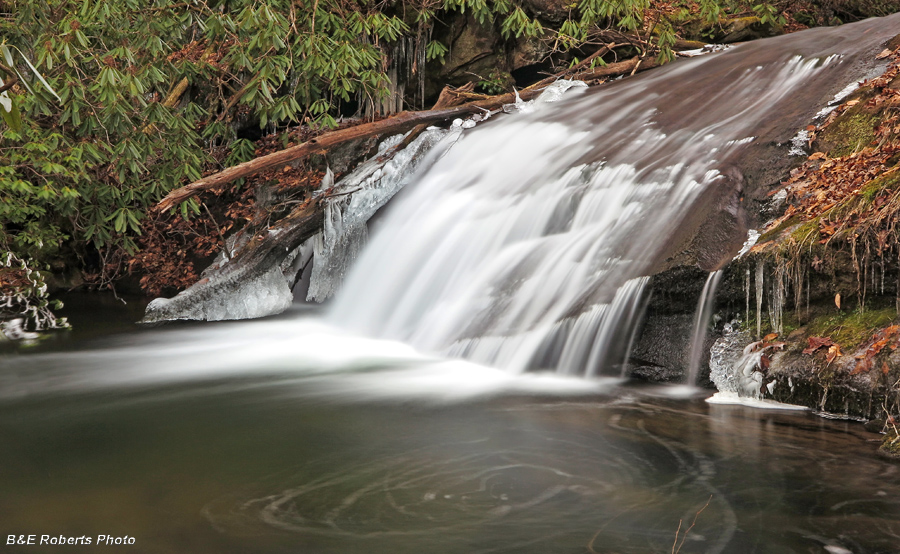 1st tier, from the side
---
~ Cover Falls on Britton Creek, Cherokee Co., NC ~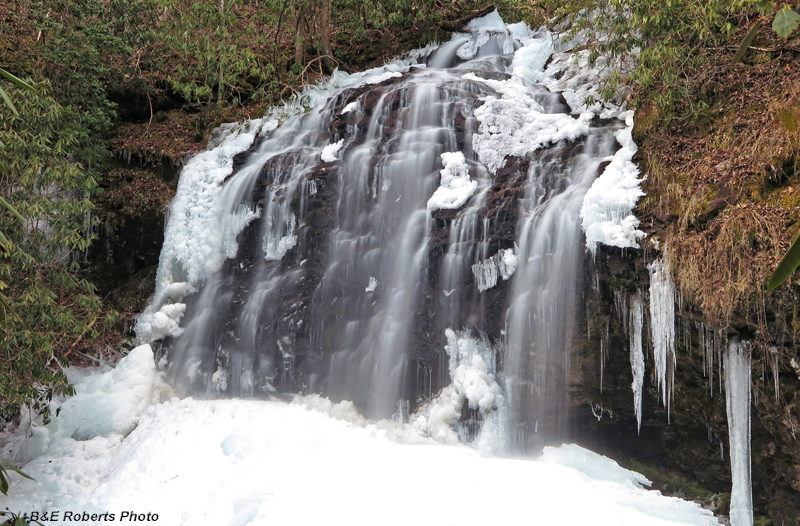 First view from the trail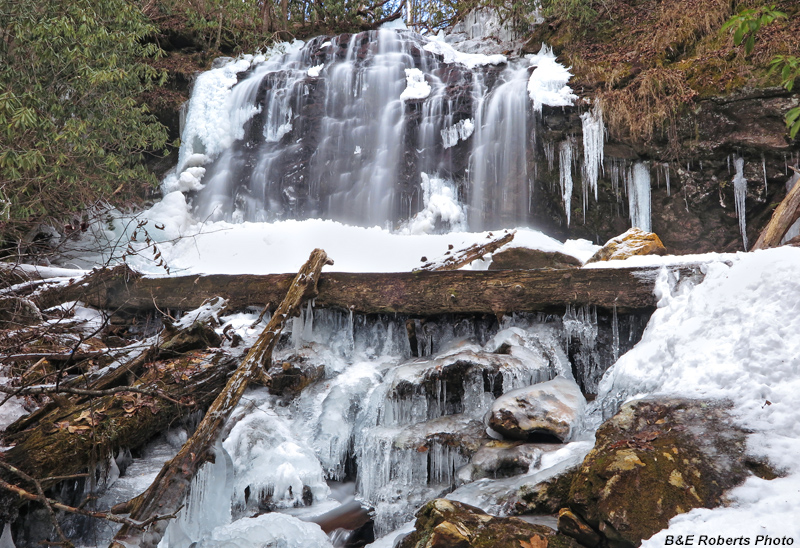 In the creek below the falls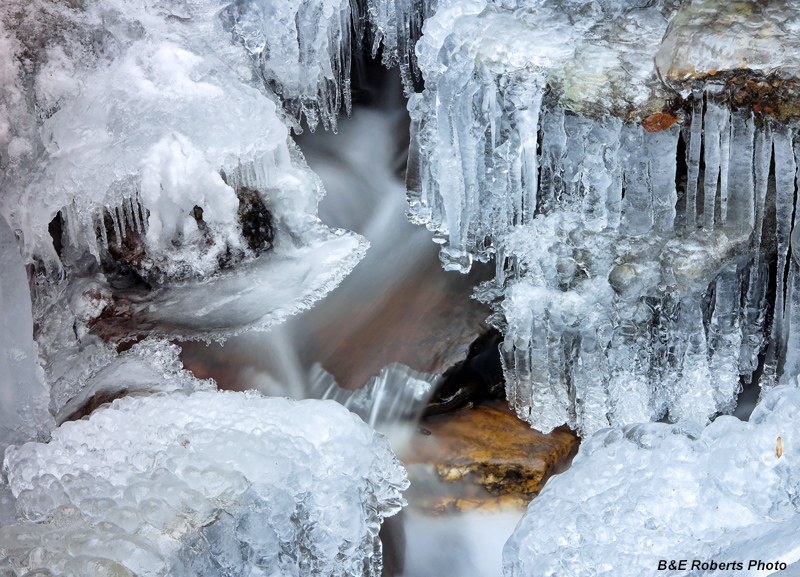 Water flowing under the ice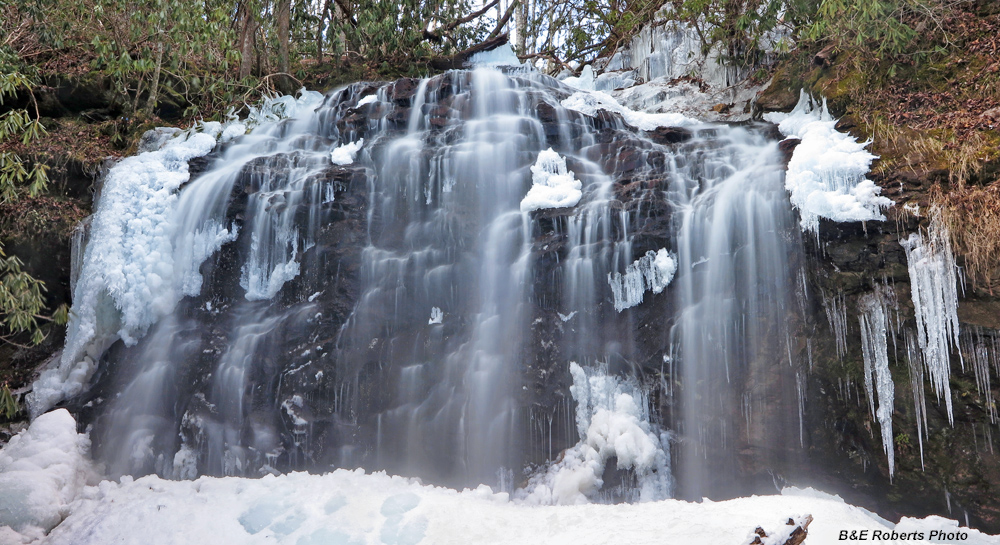 Another view from the front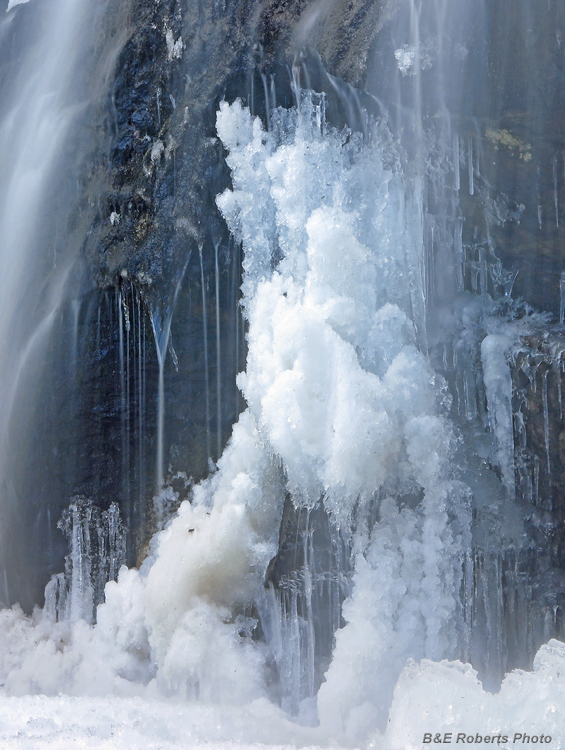 A few ice formations in the falls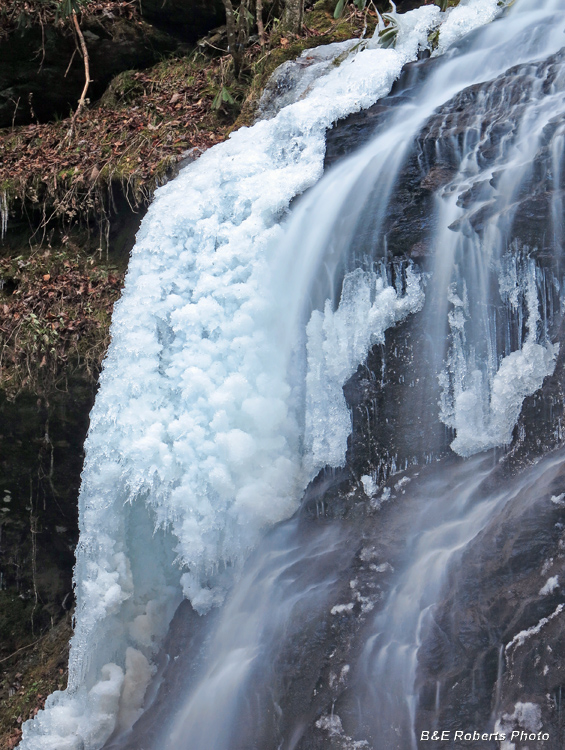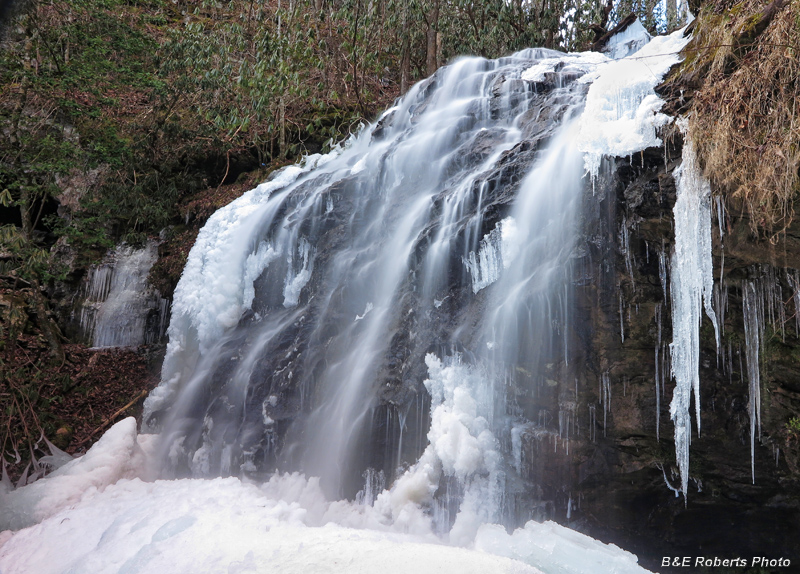 View of the falls from the side
Icicles

[ Go to NC Waterfalls - Cover Falls for a few "non-frozen" images of Cover Falls. ]
---
~ Metcalf Creek, Rabun Co., GA ~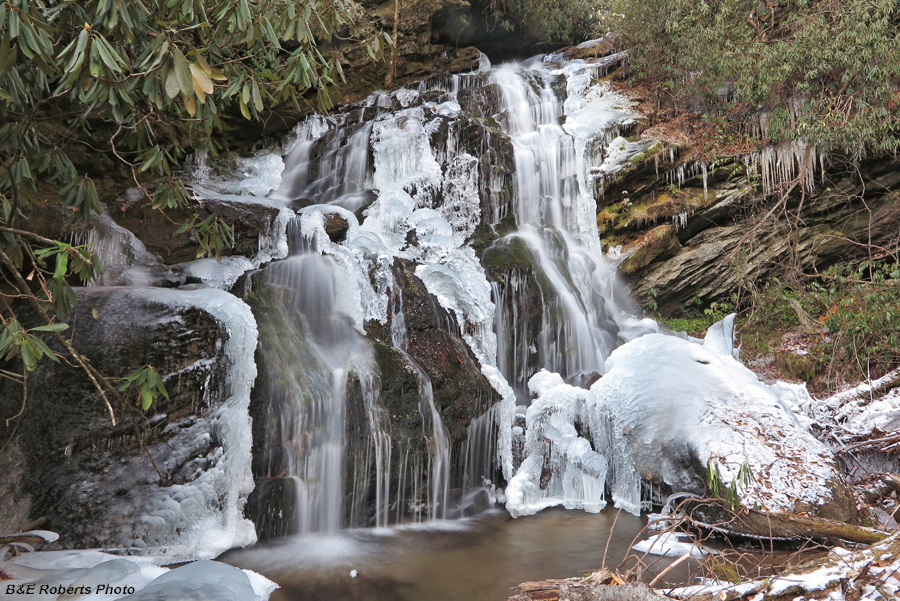 Frozen upper falls on Metcalf Creek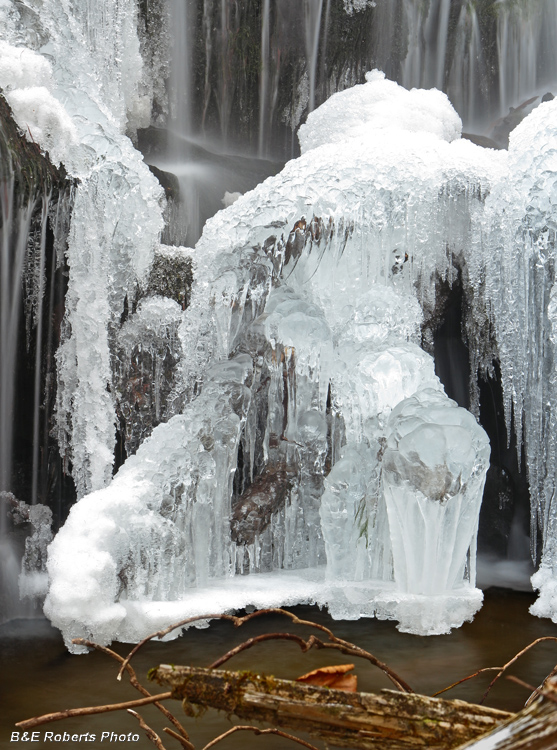 Ice formations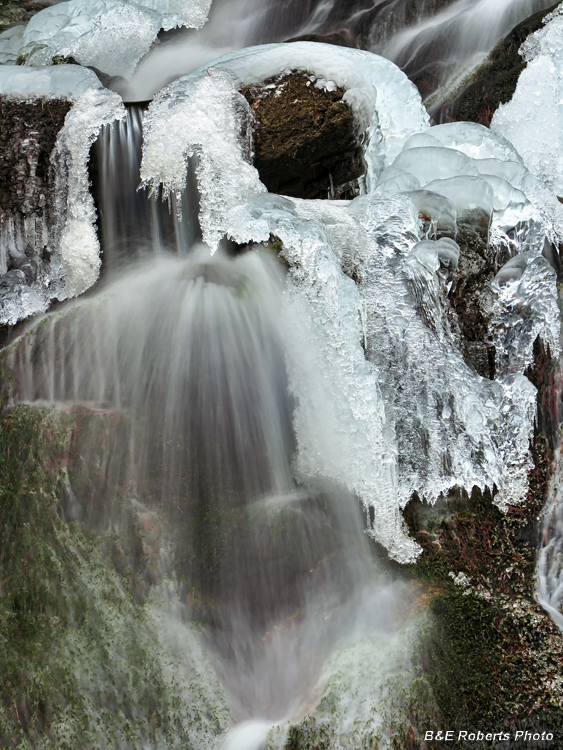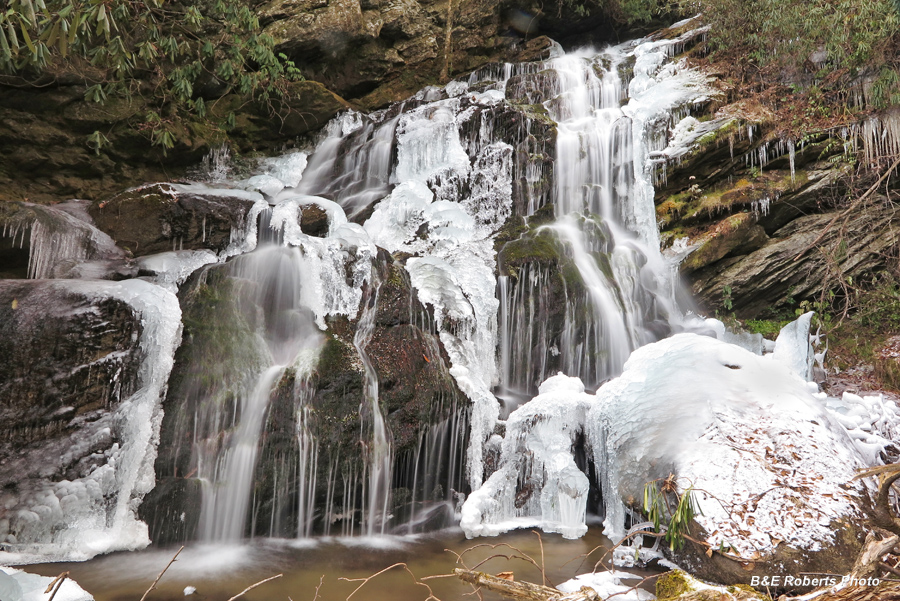 Another angle on the waterfall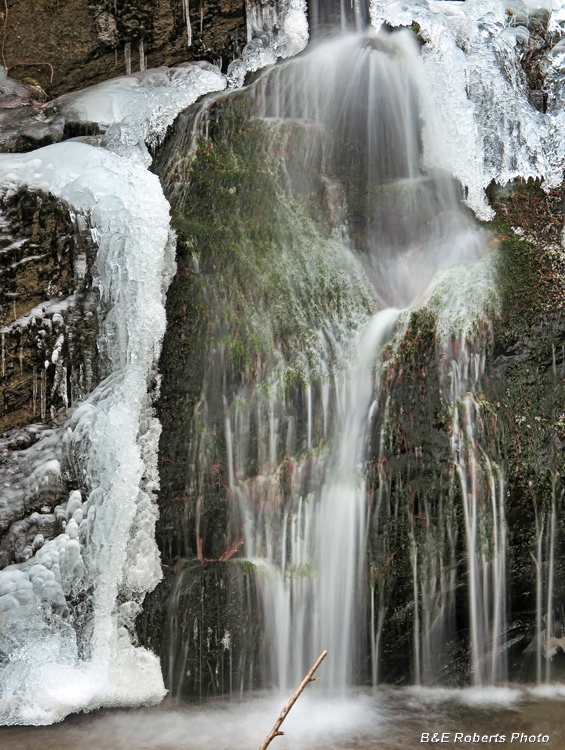 More icy details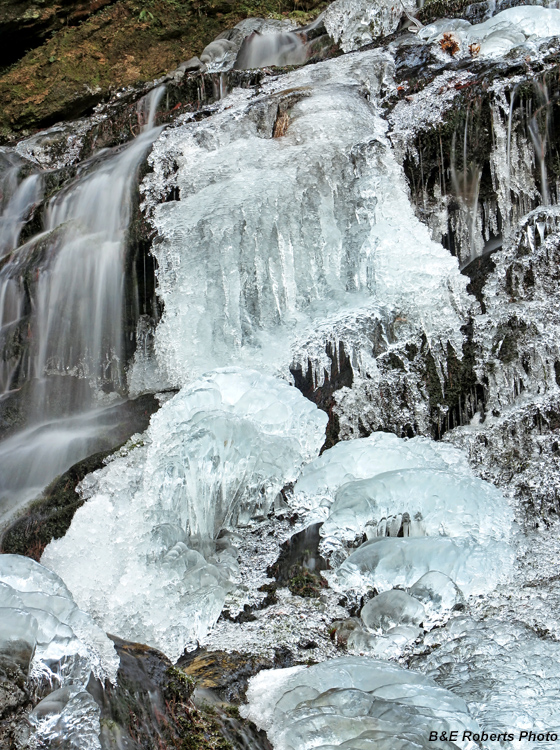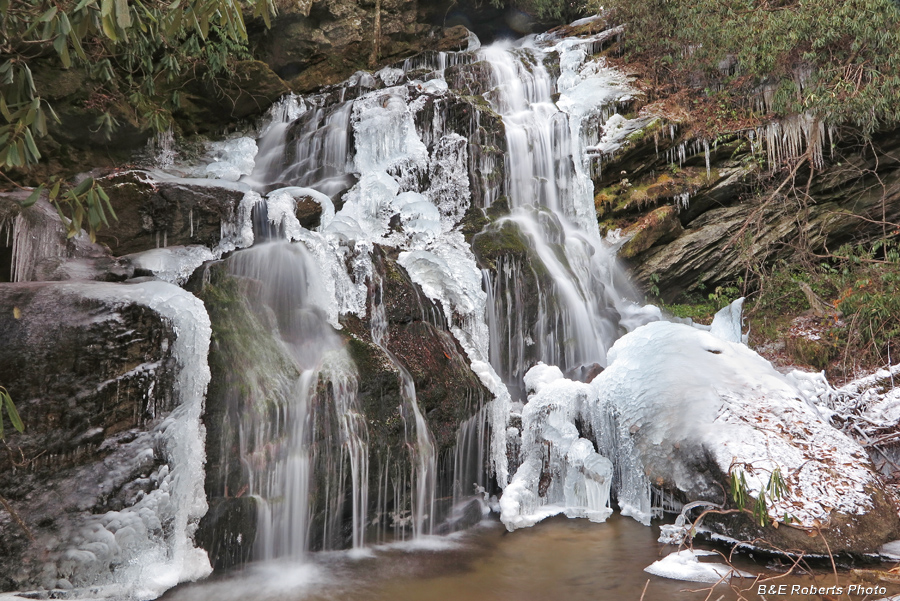 One more view of the falls
---