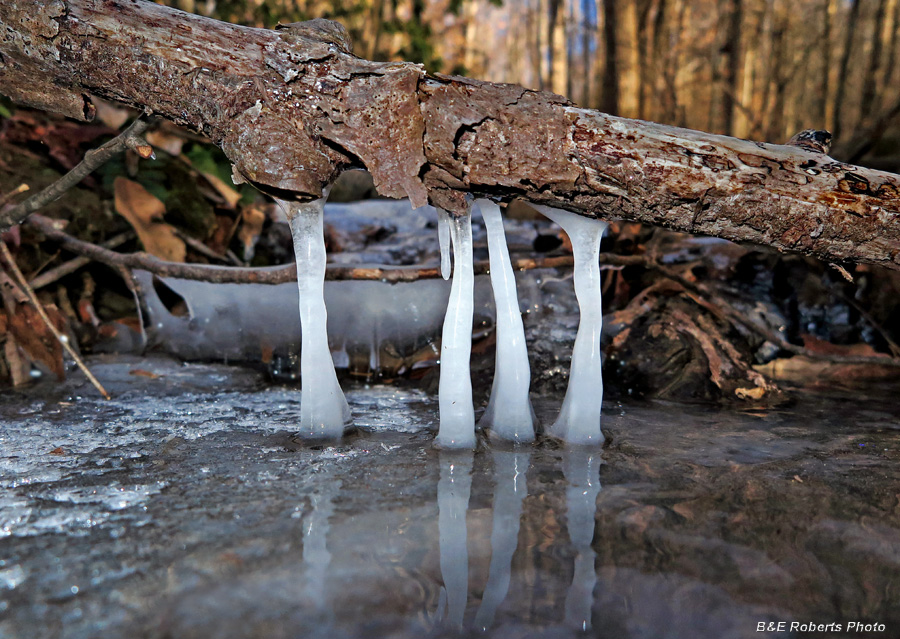 Some interesting icicles on the creek below our house
---
~ Tributary of Maney Branch, Towns Co., GA ~
Several days after the frigid cold spell ended, there was still a fair amount of ice in the creeks...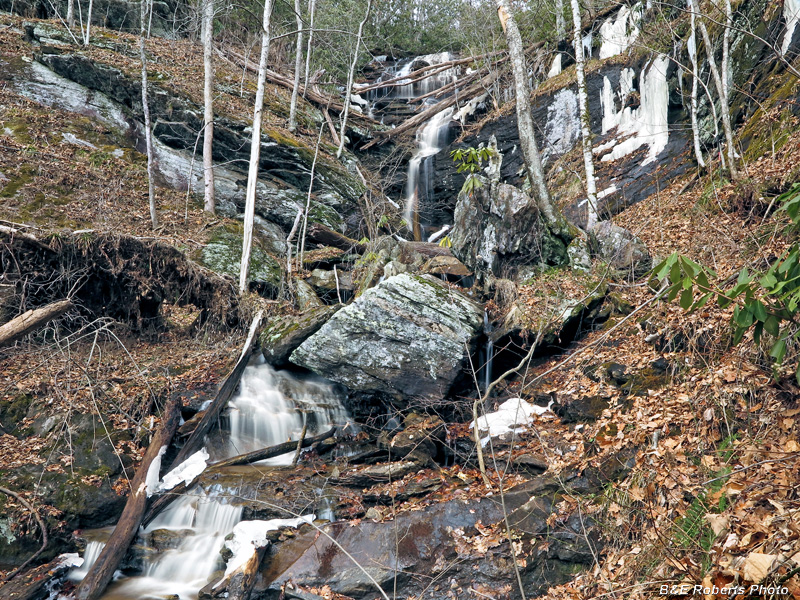 Approaching the waterfall gorge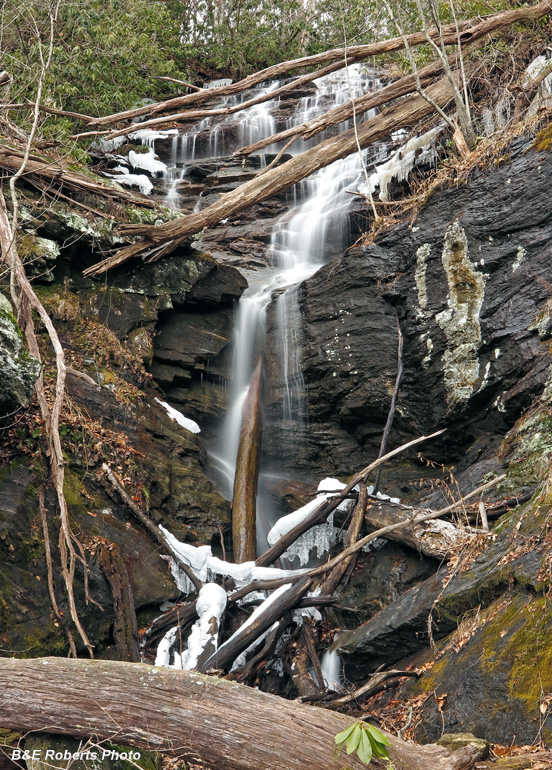 Unfortunately there is lots of tree blow-down on this waterfall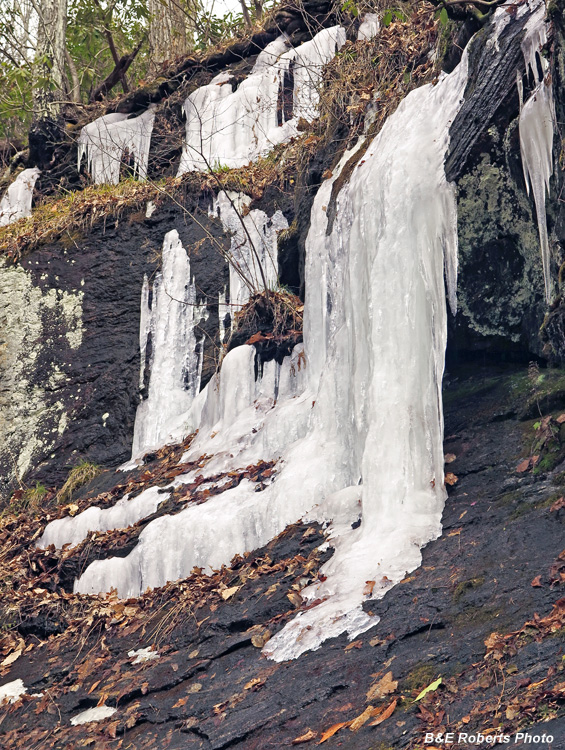 Icicles hanging on the gorge cliffs
There were lots of booms and crashes as ice chunks melted and fell off the rock walls.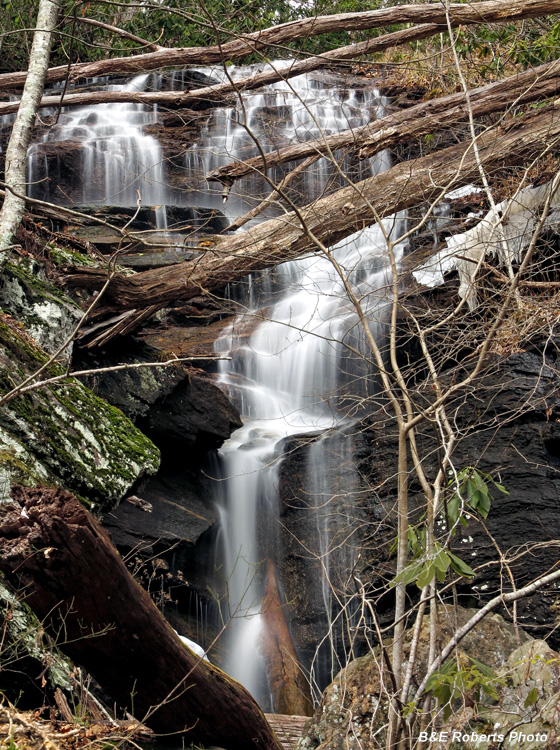 View through the deadfall at upper section of waterfall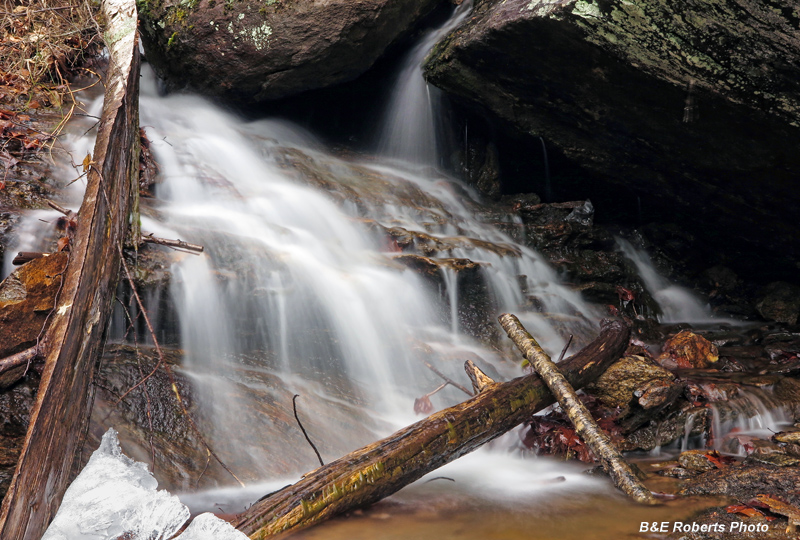 Cascade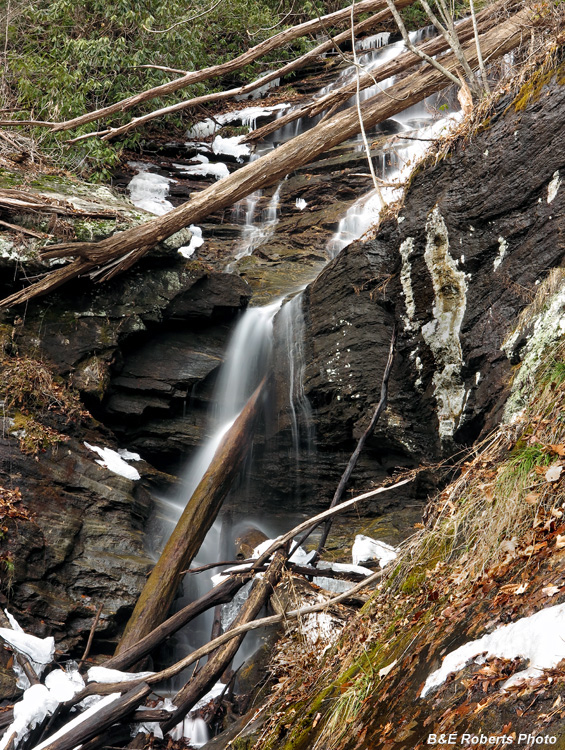 Even with the deadfall, I think this could look good with higher water flow.
We hadn't received much rain recently...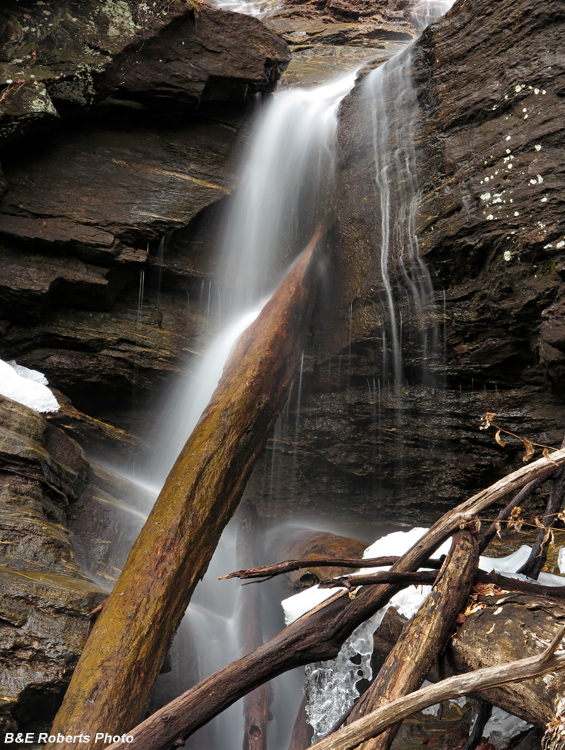 Lower Falls detail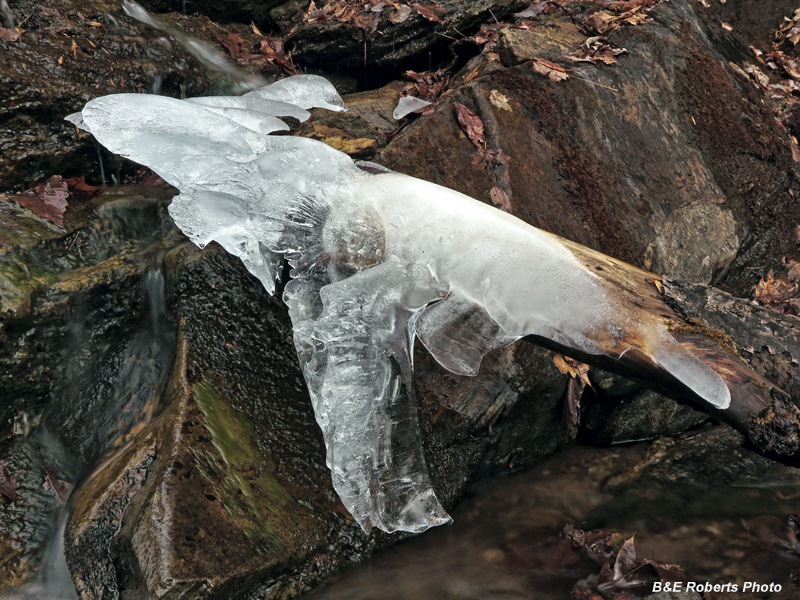 Interesting ice form...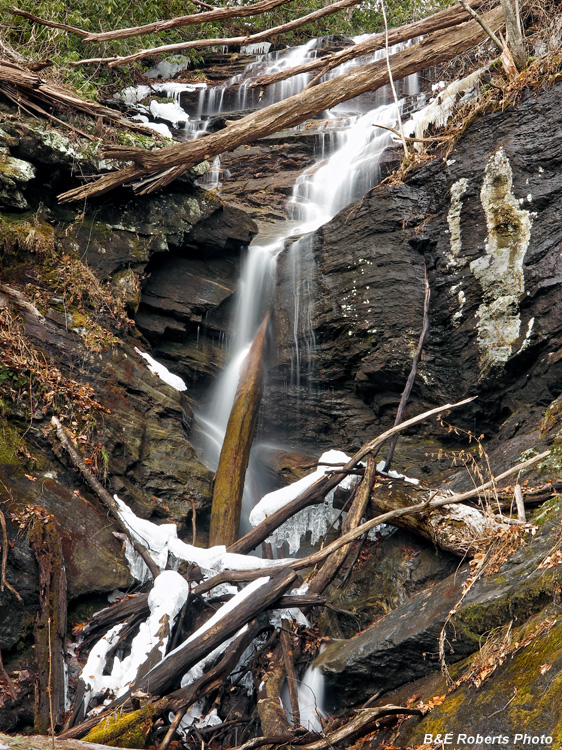 One more view of the falls from the base
---
~ Maney Branch, Towns Co., GA ~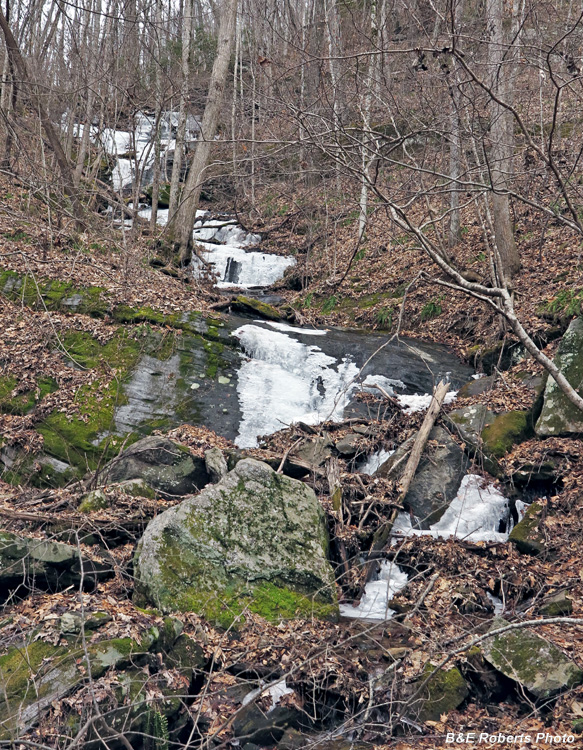 Approaching a long series of slides and falls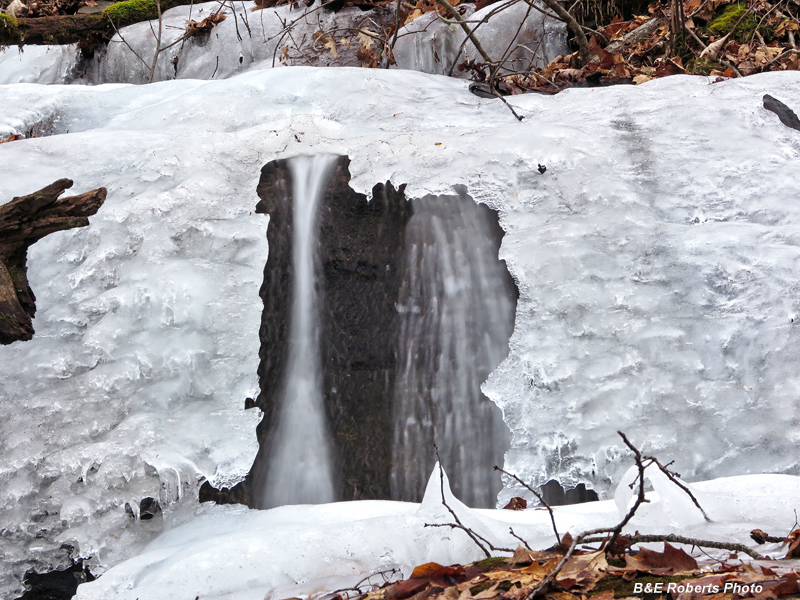 Hole in the ice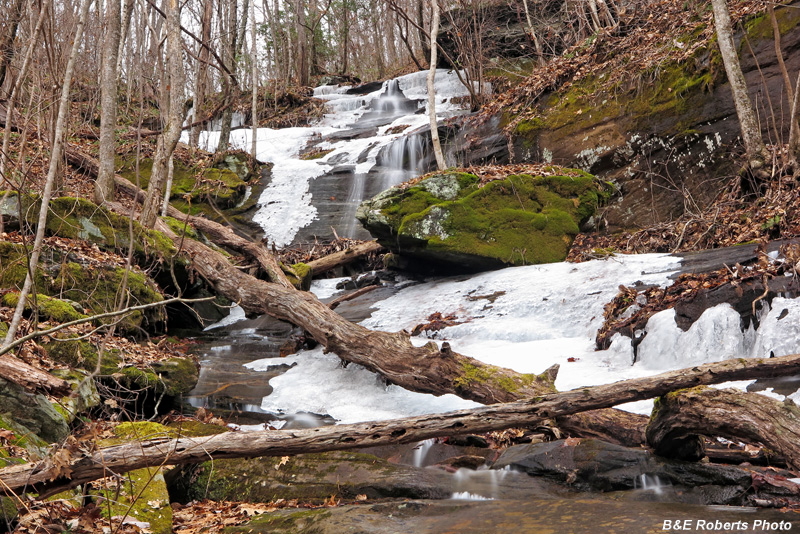 Lower sections of Maney Branch Falls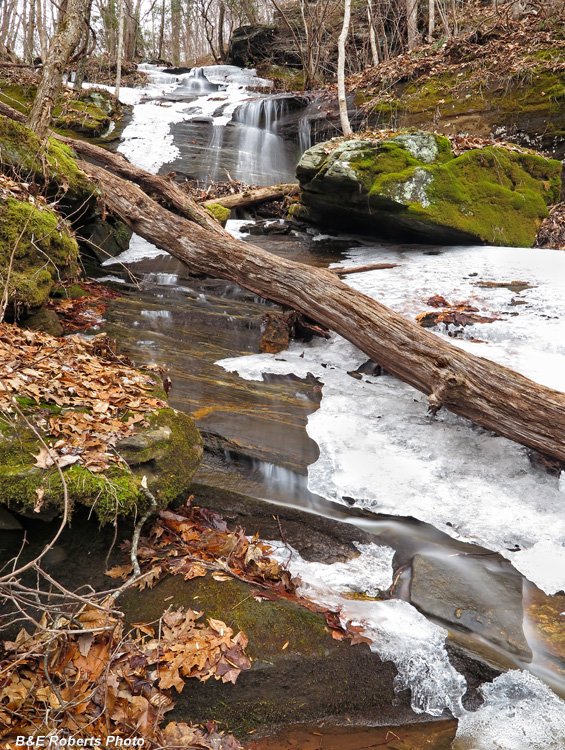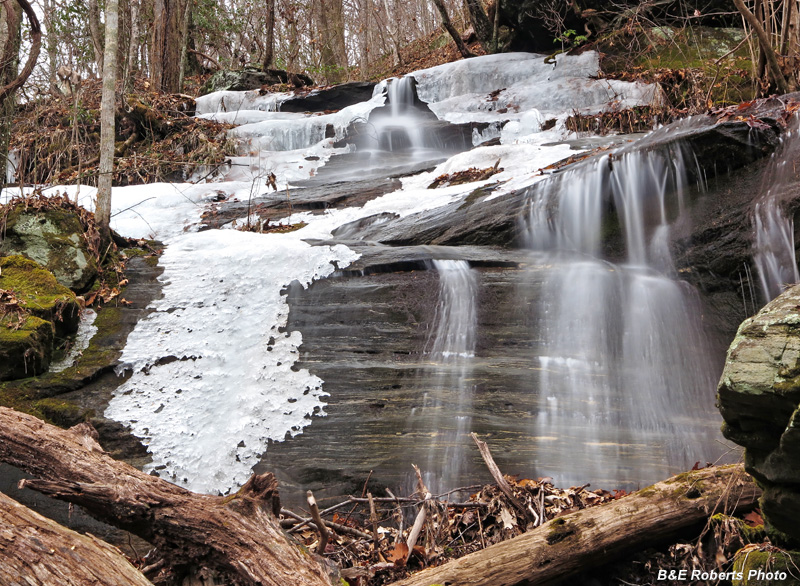 Middle section of Falls on Maney Branch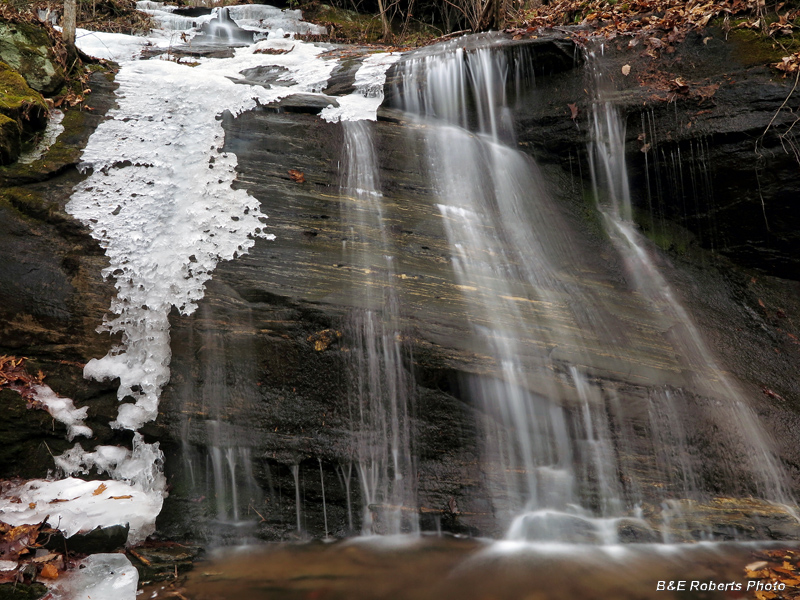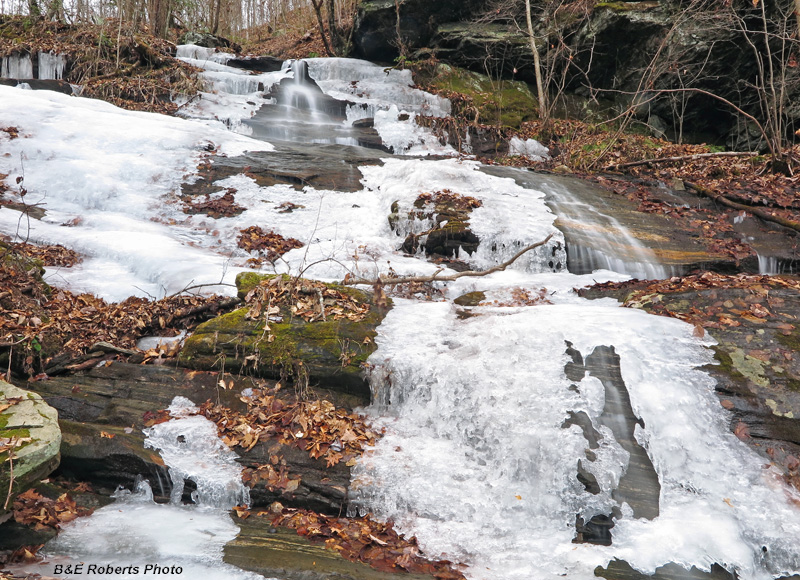 Upper section of Falls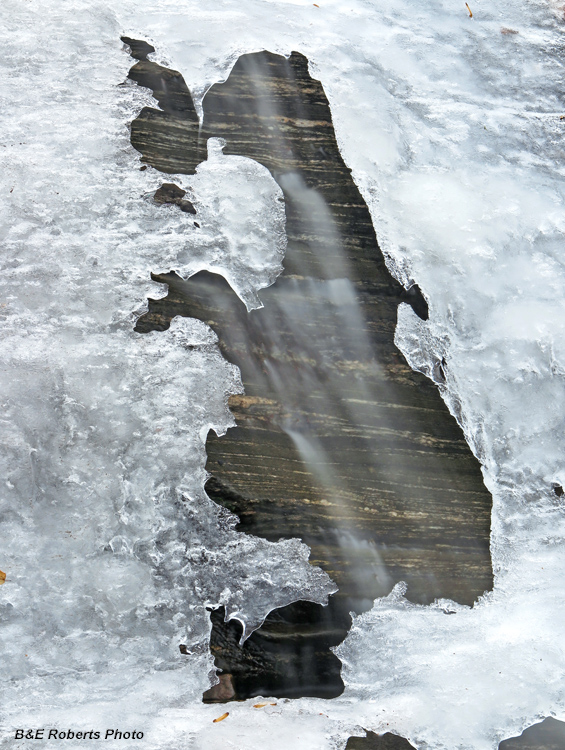 Another hole in the ice covering the Falls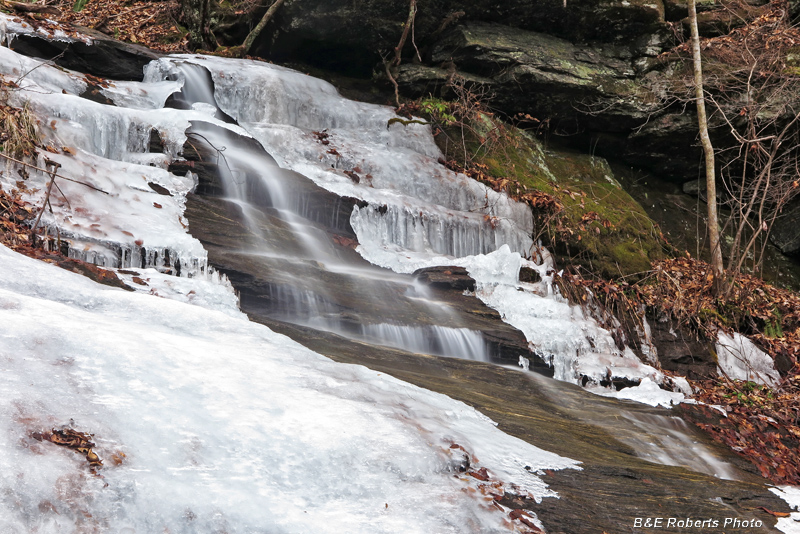 Upper Falls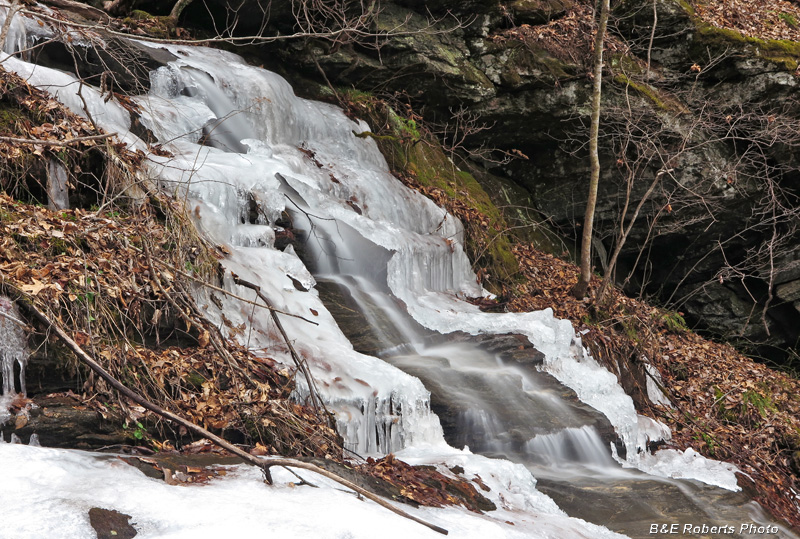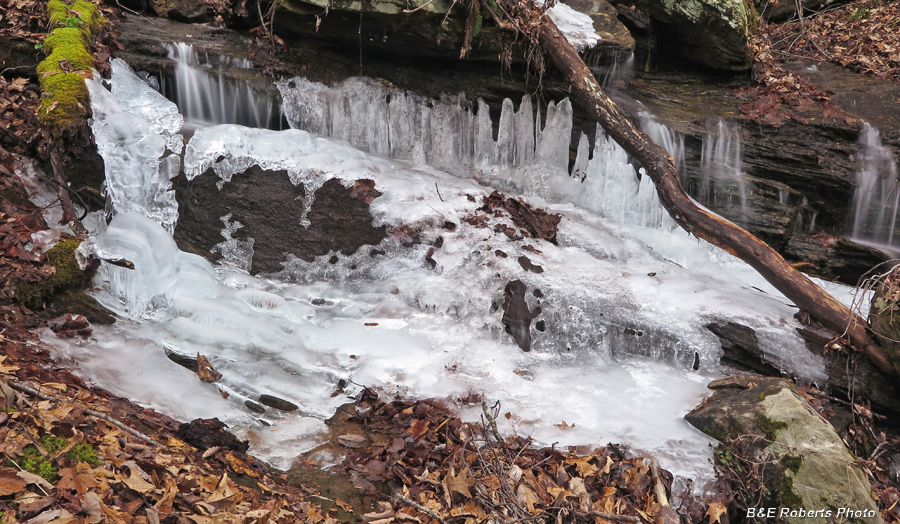 Ice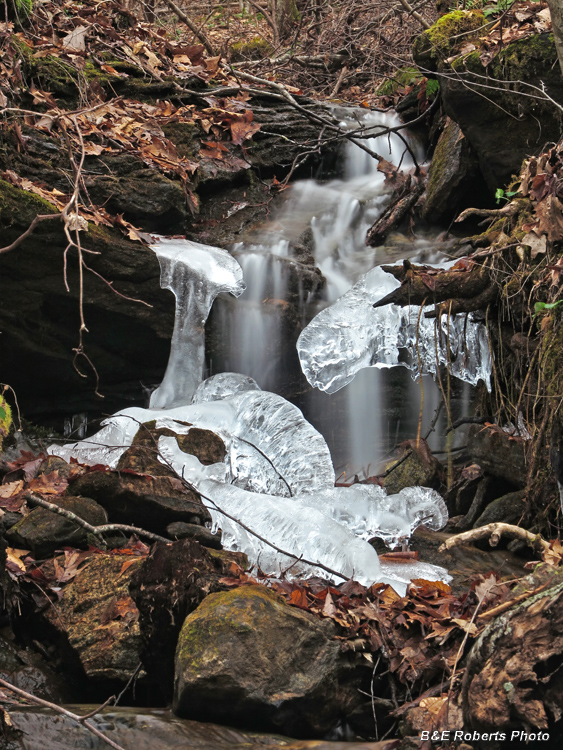 Unusual ice shapes
Creek flowing under a ledge
Huge icicles on ledge high above Maney Branch
---