This tall, steep waterfall is approximately 120 ft. in height. The configuration and
vegetation prevent a view of the entire waterfall. I have included images of
several sections, as well as assorted fungi found during my exploration.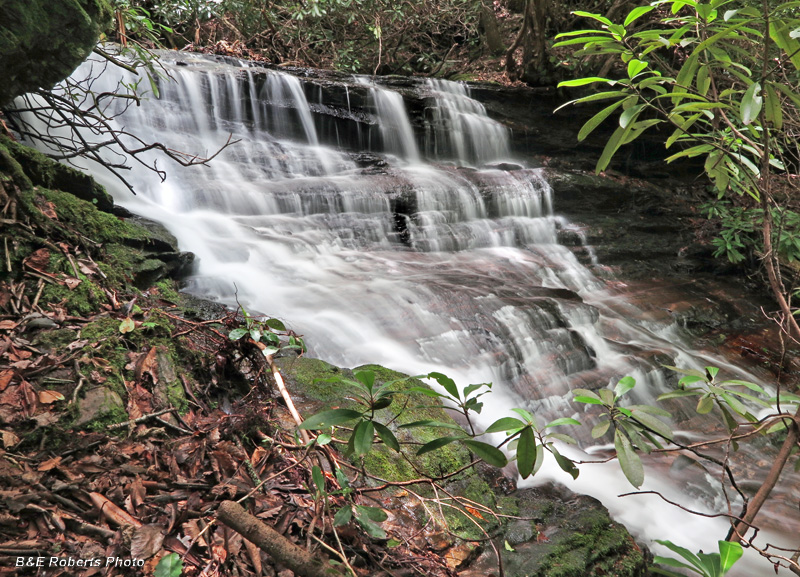 Rogers Branch Falls - one of the lower tiers.
There is a long slide below (to the right of) this drop.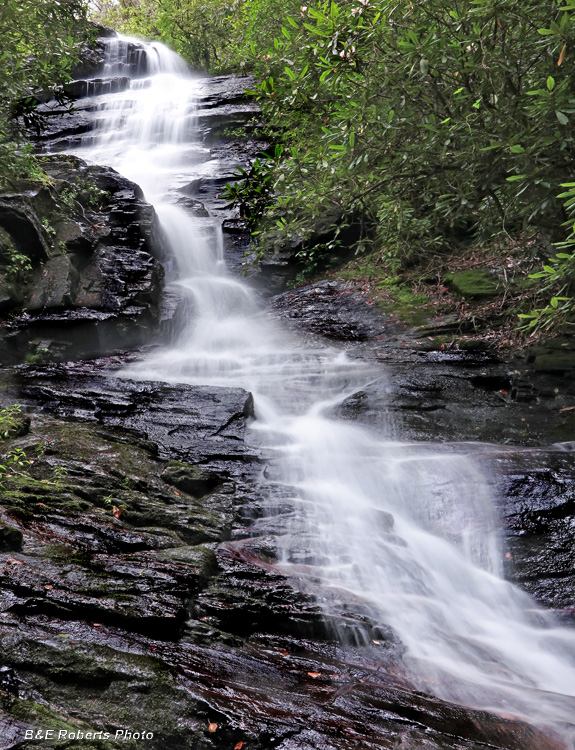 Mid levels - approx. 80 feet of drop is visible from this point.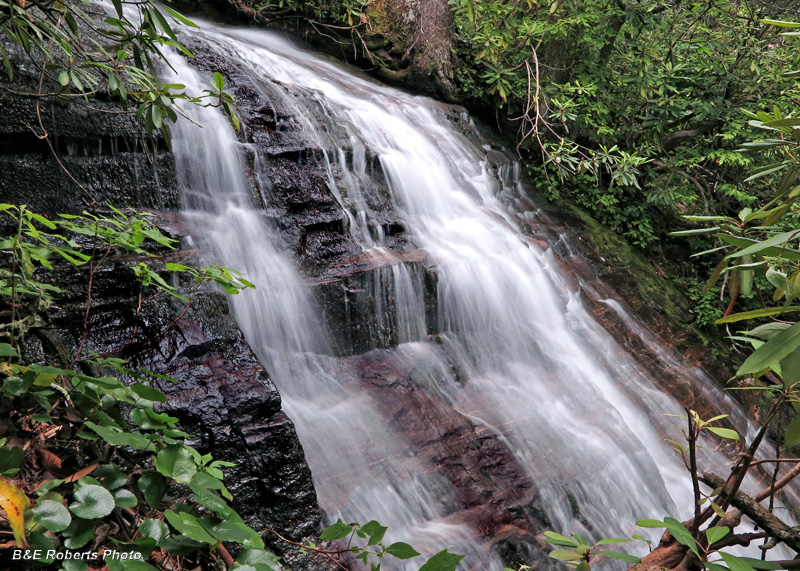 Upper tier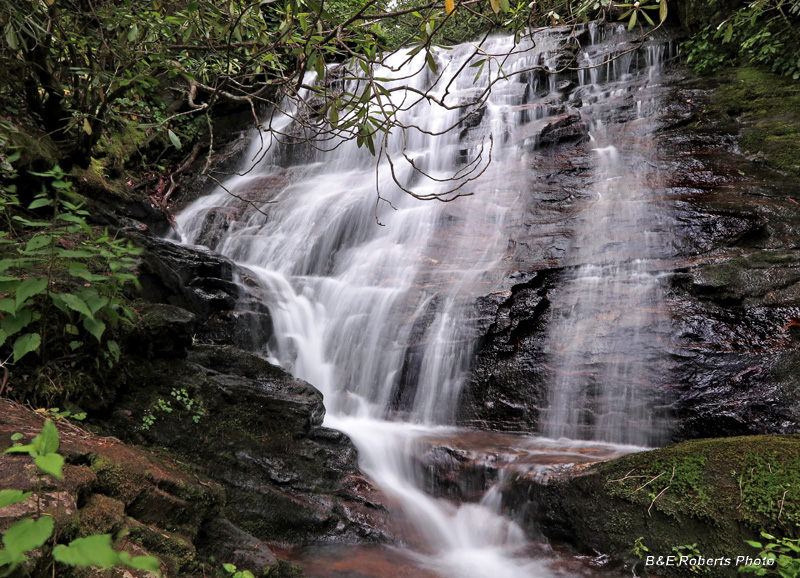 Upper tier, from a different viewpoint.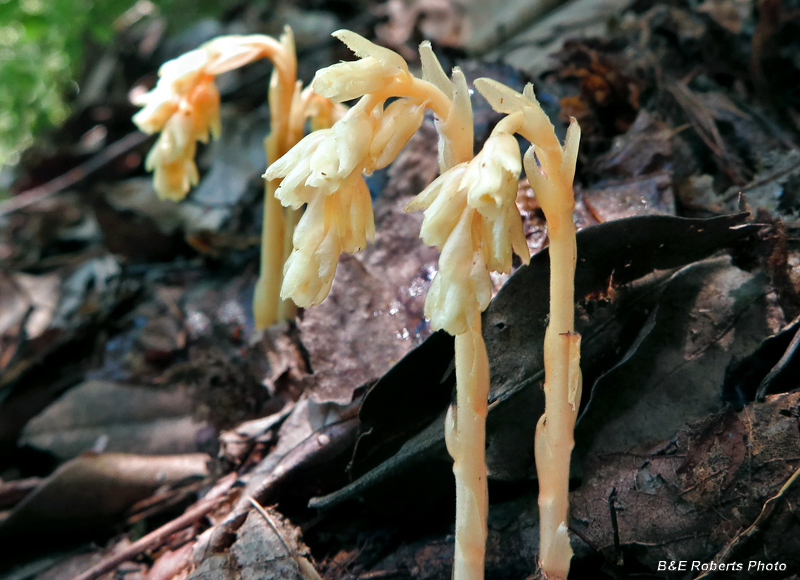 Pinesap (Monotropa hypopitys, syn Hypopitys monotropa)
Like Indian Pipes, this plant contains no chlorophyll & depends on fungi in mycorrhizal relationships with other plants for nutrients.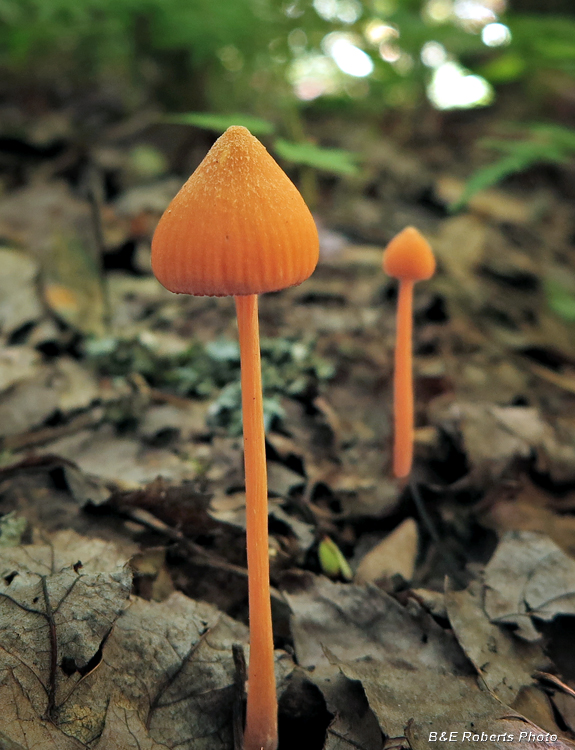 Entoloma quadratum, commonly called Unicorn mushrooms.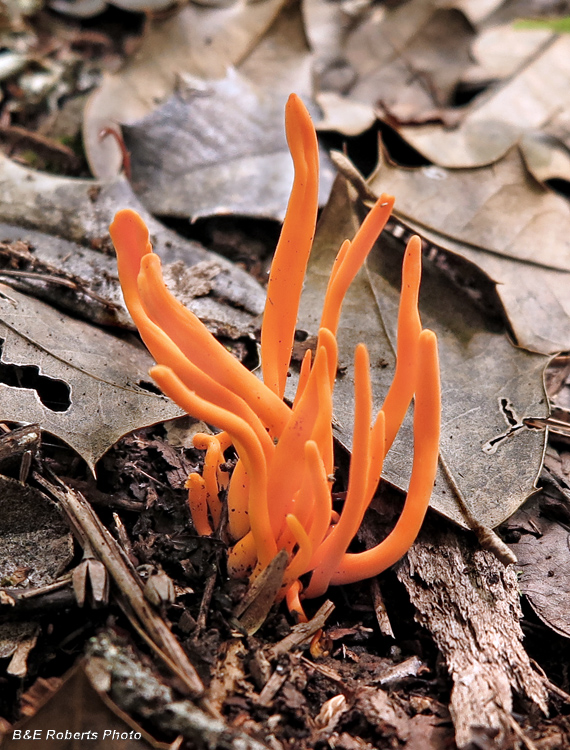 Orange Coral Fungi (Clavaria sp.)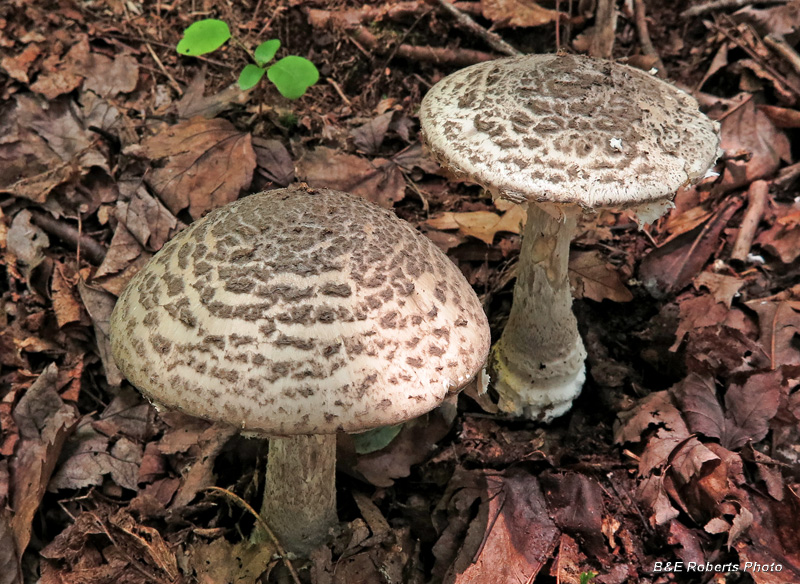 Parasol Mushrooms (Macrolepiota procera) [tentative ID]
---