Although we'd had some recent rains, the waterfalls of upstate SC were running very low in February 2017.

Yellow Branch Falls: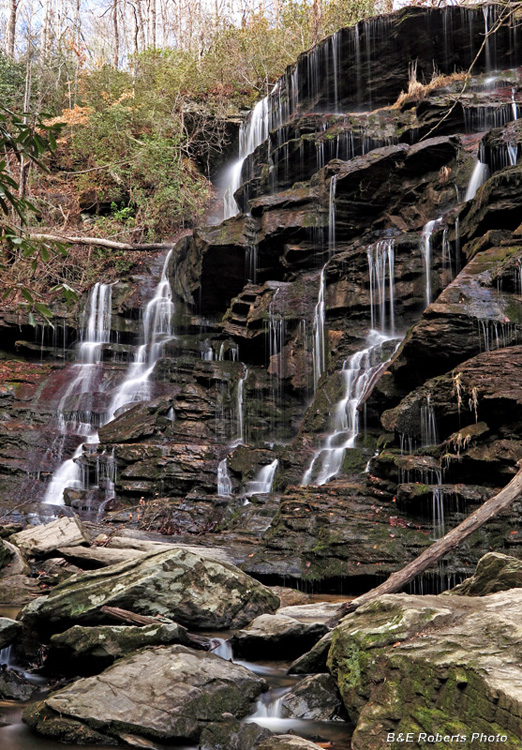 First view of the falls
Detail, left side of falls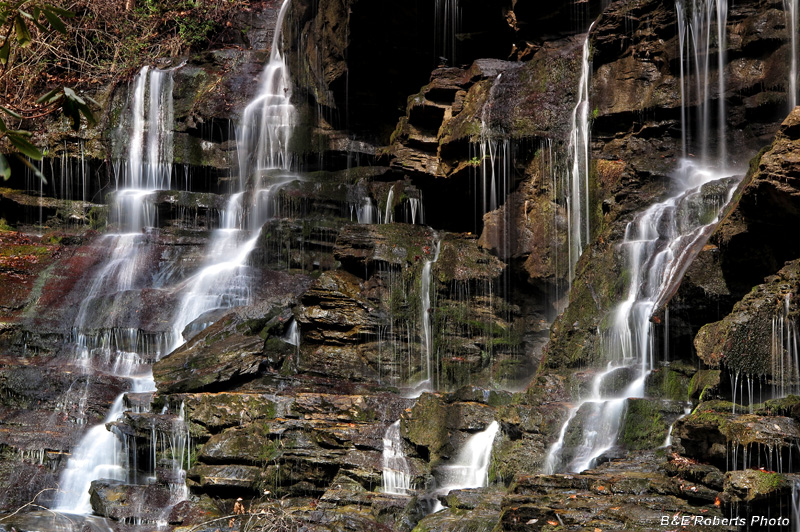 A few of the waterfall drops
Frontal view
You can only imagine how this looks with a good water flow.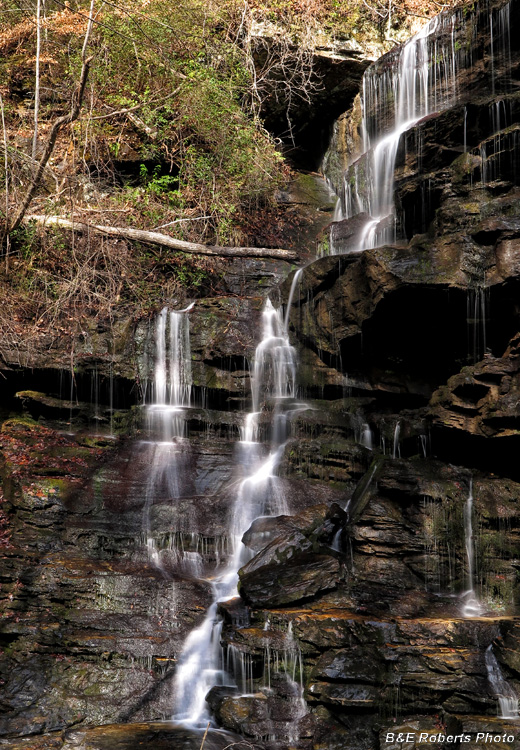 Another detail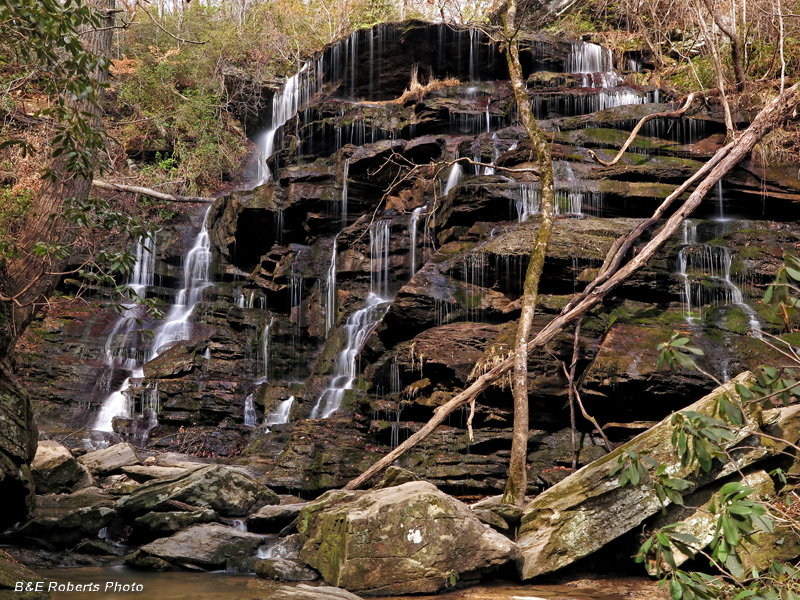 View from downstream of the falls
---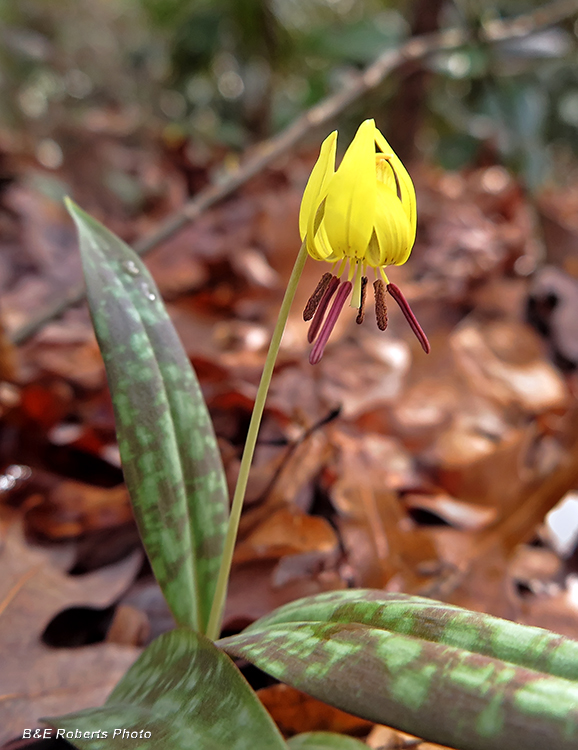 First spring ephemerals of the season
Trout lilies were blooming along both Yellow Branch, and Cane Creek at Issaqueena Falls.
---
Issaqueena Falls on Cane Creek: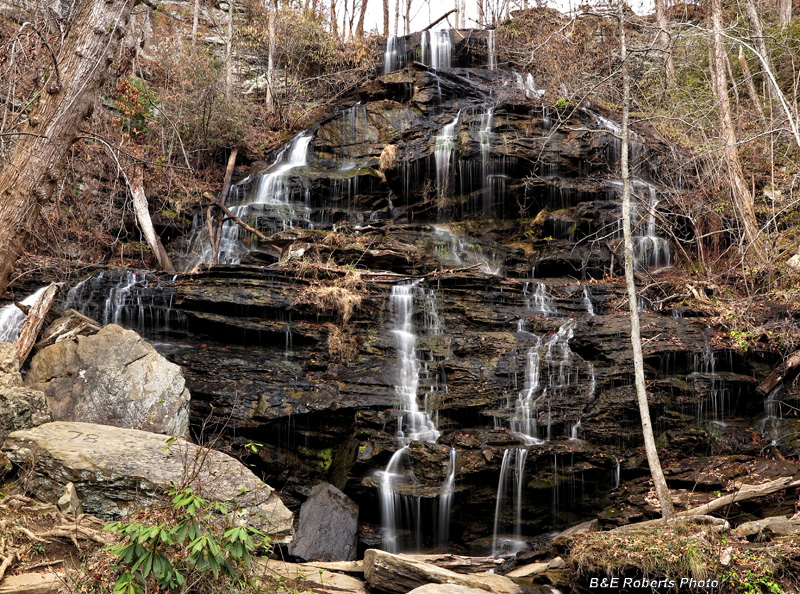 Issaqueena Falls, upper tier
Detail of drop on left side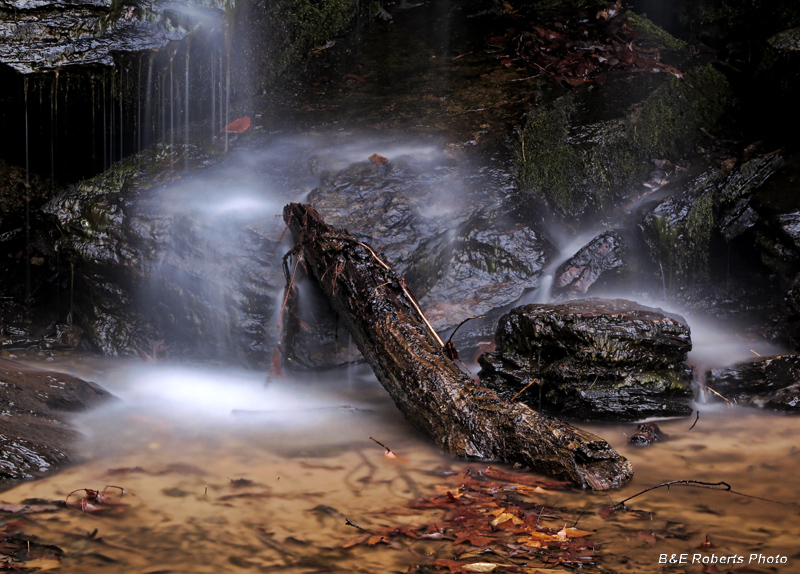 Detail - base of upper tier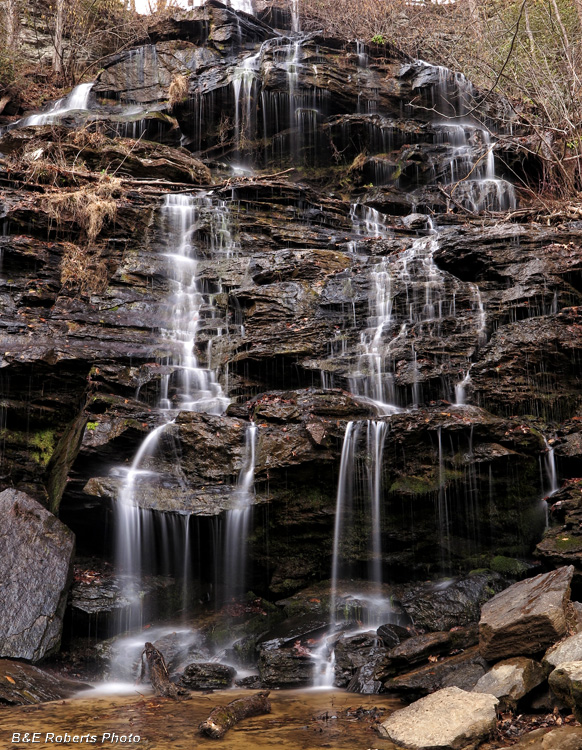 Center section of upper tier
---
Stumphouse Tunnel:

Stumphouse Mountain Tunnel was proposed in 1835 by residents of Charleston, SC as a shorter route for the Blue Ridge Railroad between Charleston and the Ohio River valley. Thirteen miles of tunnel were proposed to cross the Blue Ridge Mountains through S Carolina, N Carolina, and into Tennessee. Construction on the railroad began in the late 1850s and was successful until hitting the mountains around Oconee County. There, Stumphouse tunnel along with three other tunnels was to be built.

Construction on the tunnel began in 1856. By 1859, the state of SC had spent over a million dollars on the tunnel and refused to spend any more. The tunnel work was then abandoned. The tunnel had been excavated to a length of 1,617 feet (of the planned 5,863 feet total).

Two other nearby tunnels were also begun and are all connected at railroad grade. Middle Tunnel, a quarter mile from Stumphouse Tunnel, was completed, but mostly collapsed and was partially sealed off in the mid-1900s. Saddle Tunnel was also excavated for a short distance, 1.5 miles north of Middle Tunnel. It was partially completed but is now mostly submerged by a small lake.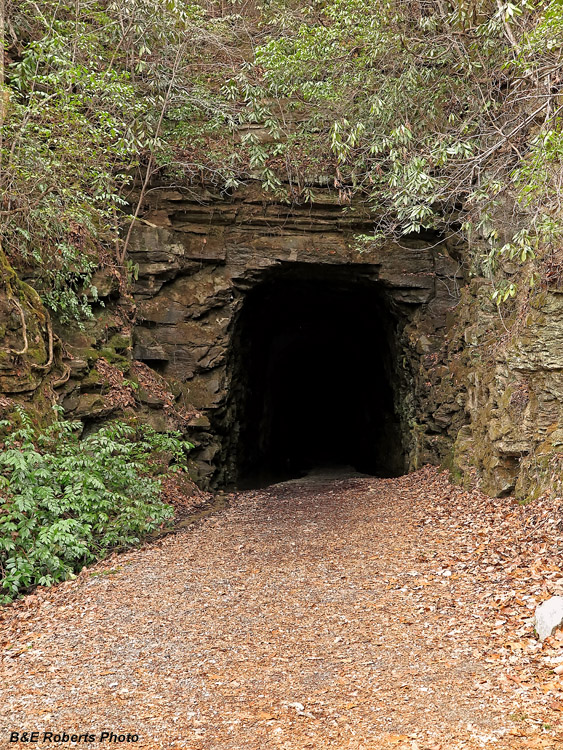 Tunnel entrance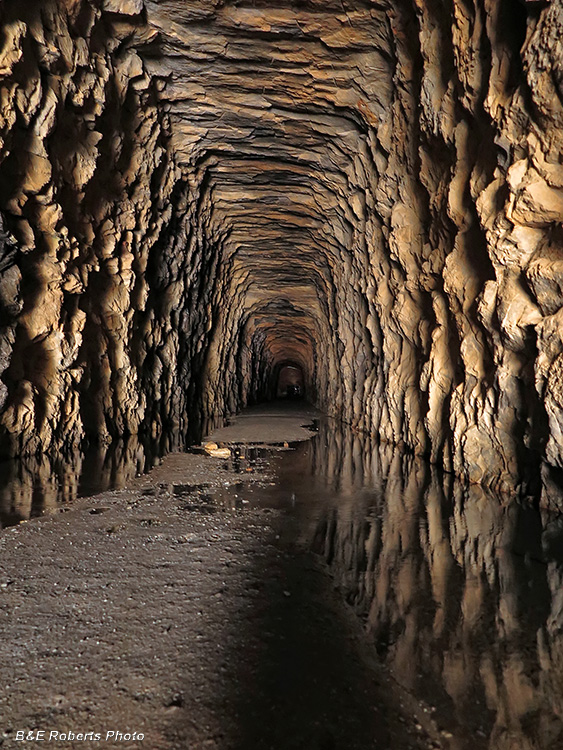 The flashlight of another visitor can be seen at the far end of the tunnel.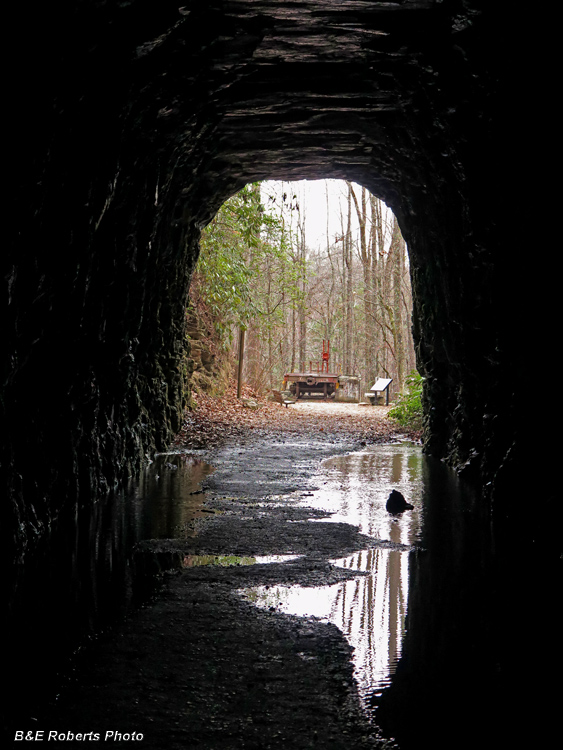 Light at the end of the tunnel
There is a display with an old RR car outside the mouth of the tunnel.
---