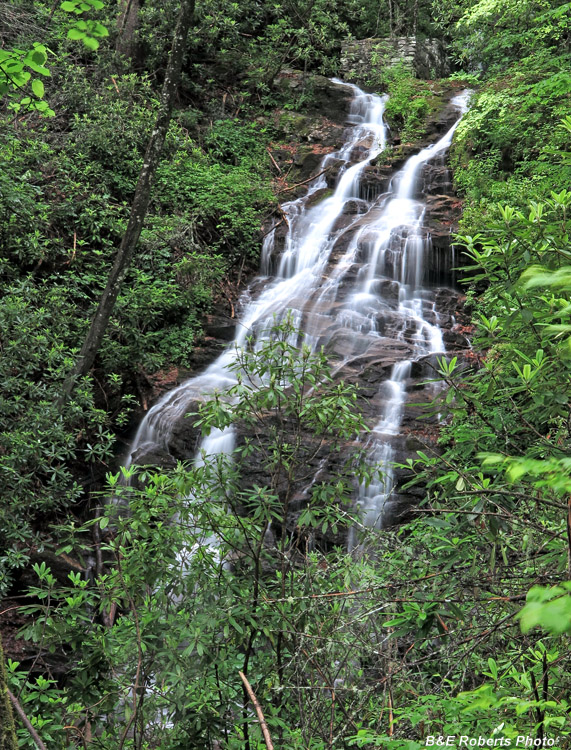 Initial view of Sorrels Branch Lower Falls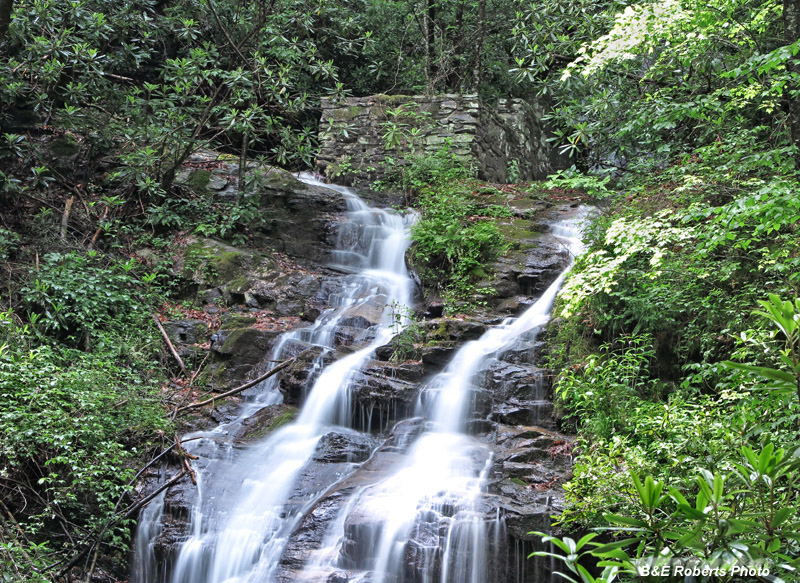 What is that stone structure at the brink of the falls? Foundations of an old mill or power plant?
I could also make out another water drop upstream from the structure.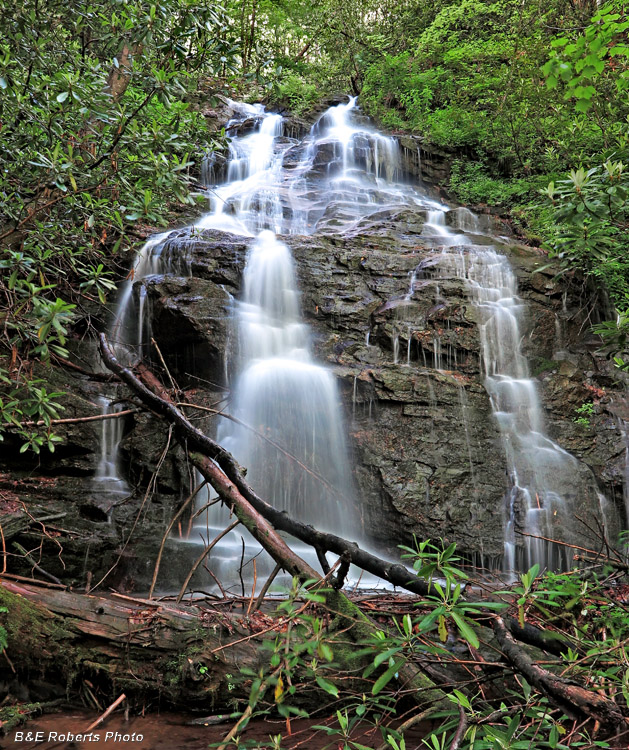 Lower Falls - from the base
I would estimate 40-50 feet in height.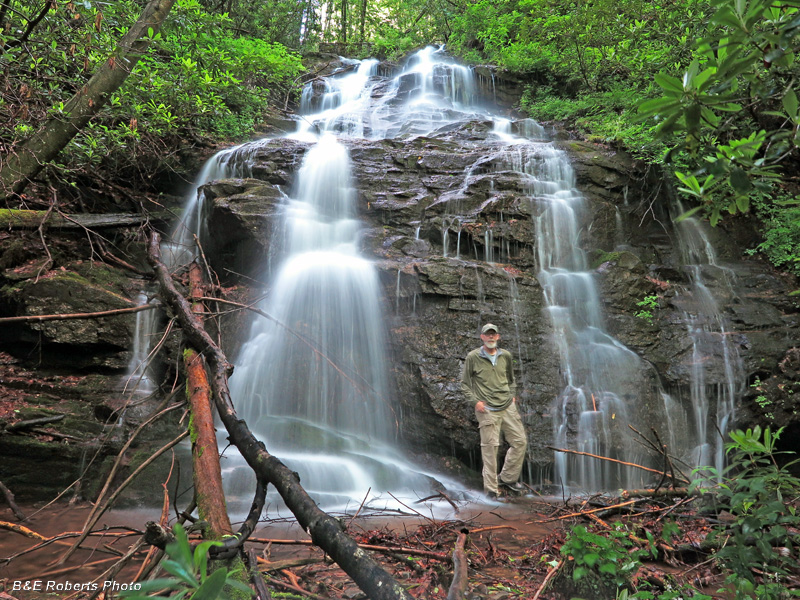 Getting soaked as I kept clicking a balky remote!
It's hard to appreciate the height of this drop from the perspective in this image.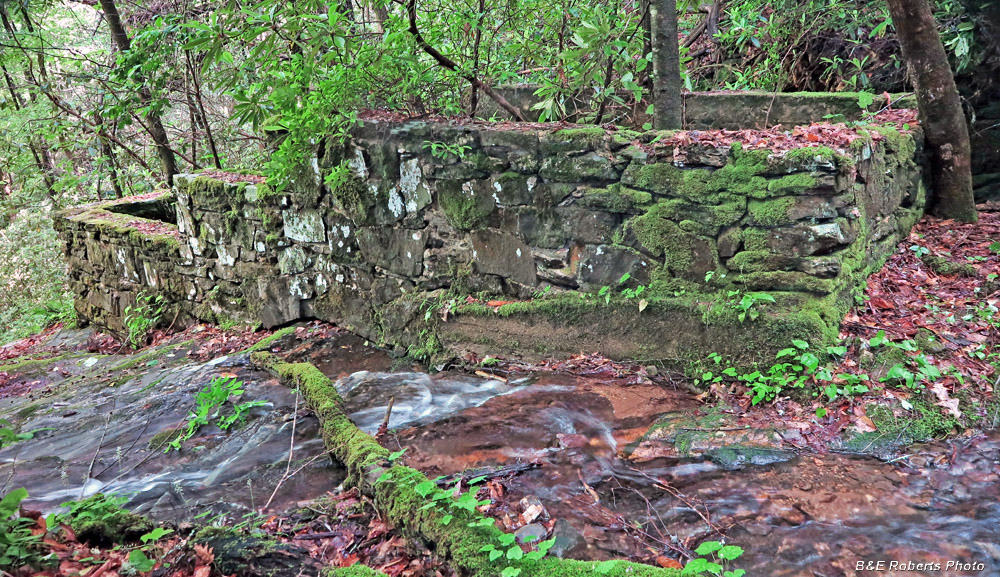 After a climb and then a scramble down a steep slope, I reached the stone ruins.
They were built in the middle of the creek, which flows around them on either side.
The brink of the lower falls is at far left.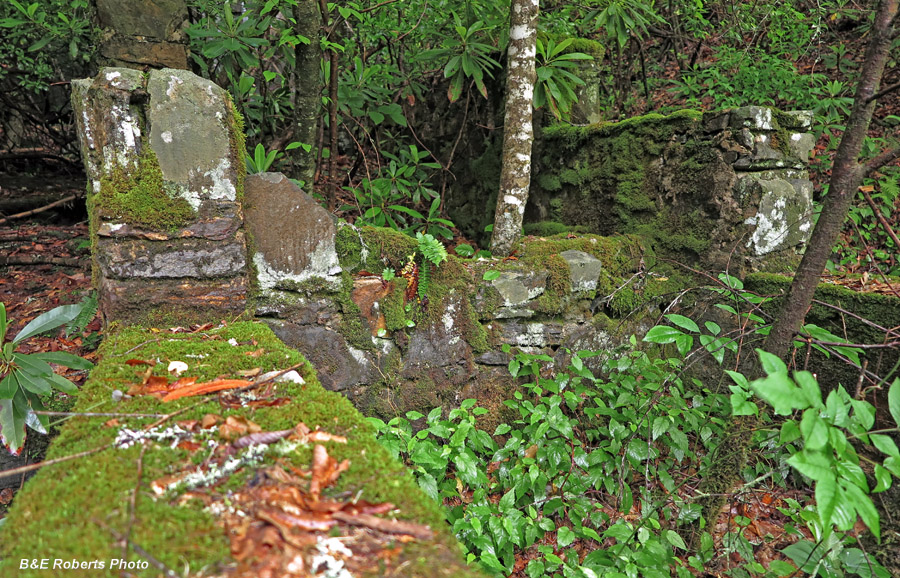 Ruins from inside the structure.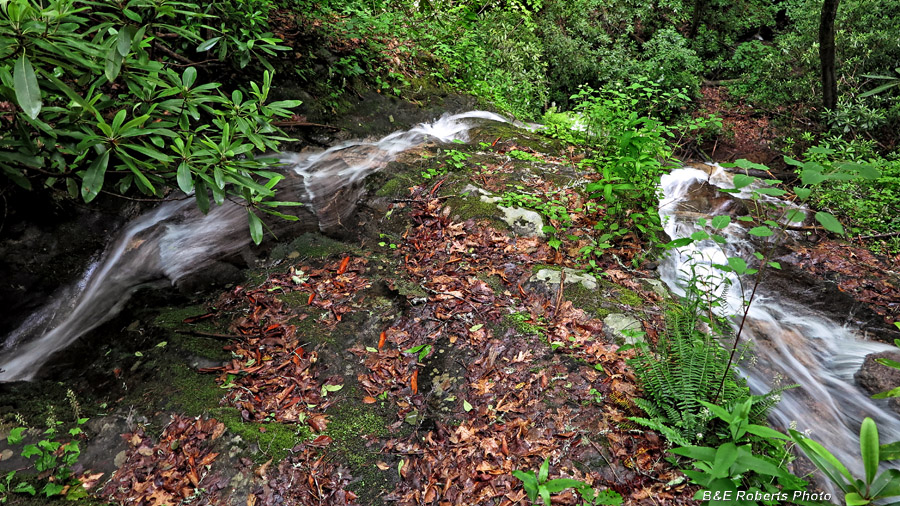 Photos looking down from the brink of a waterfall never do it justice, but here is a view from inside the
downsteam end of the ruin structure, looking at the two water flows about to go over the brink of the falls.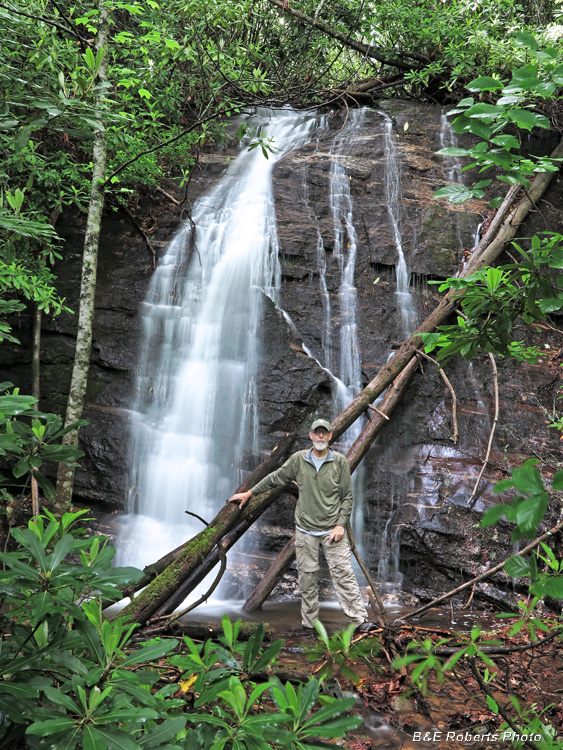 Sorrels Upper Falls, looking upstream from the stone ruin.
Probably about a 20 foot drop.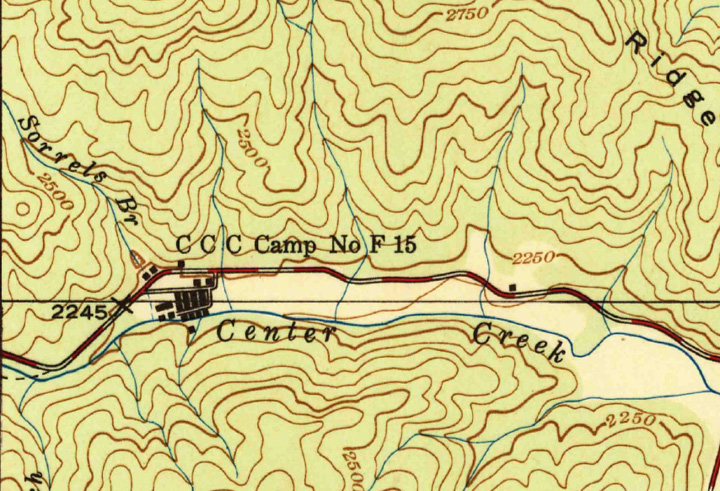 Regarding the origin of the stone ruins, CCC Camp Soapstone was located at the mouth of Sorrels
Branch in the 1930s. I would guess it had something to do with power generation for the camp.
---