Bell Knob, scarred & gapped by a 1960's mining debacle, is a recognizable landmark in Hiawassee, GA: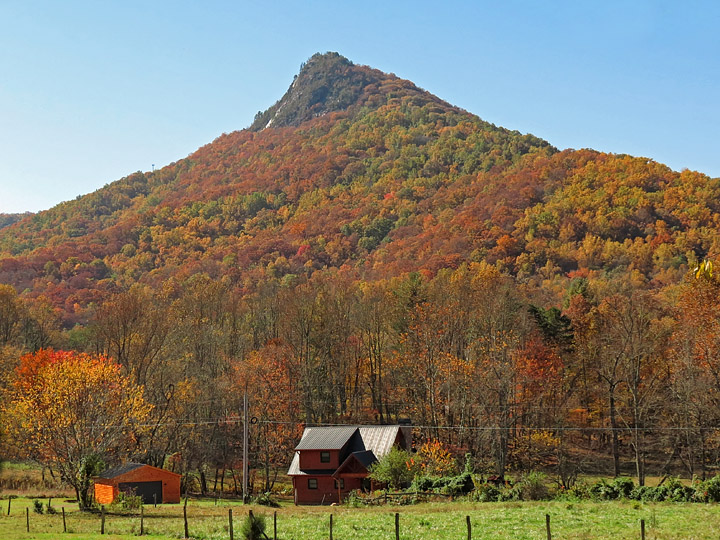 Bell Knob in the fall

Early morning view of the lake from Bell's summit
Clouds from an overnight rain were just clearing off.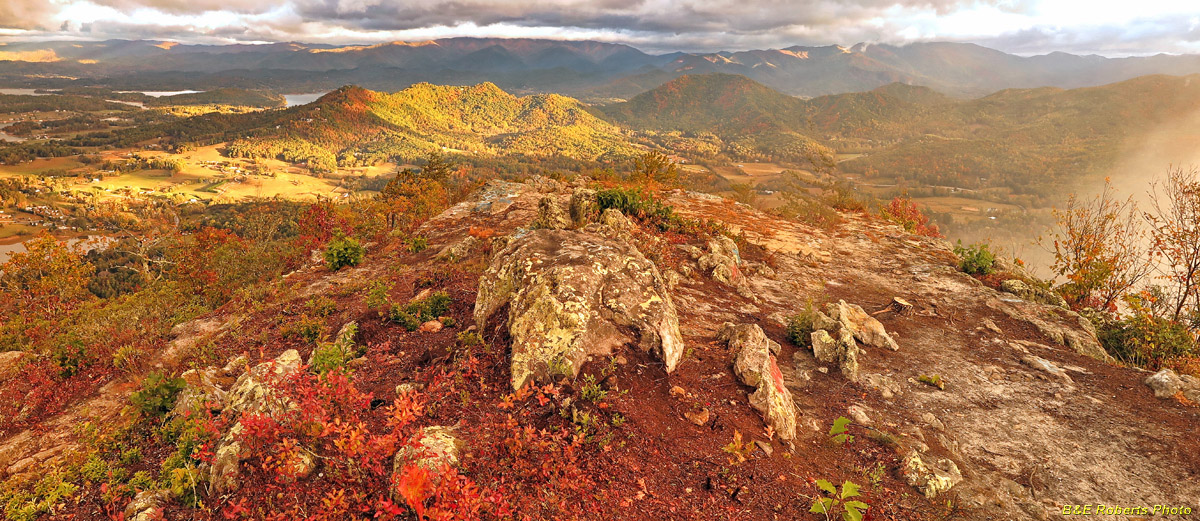 View north from the summit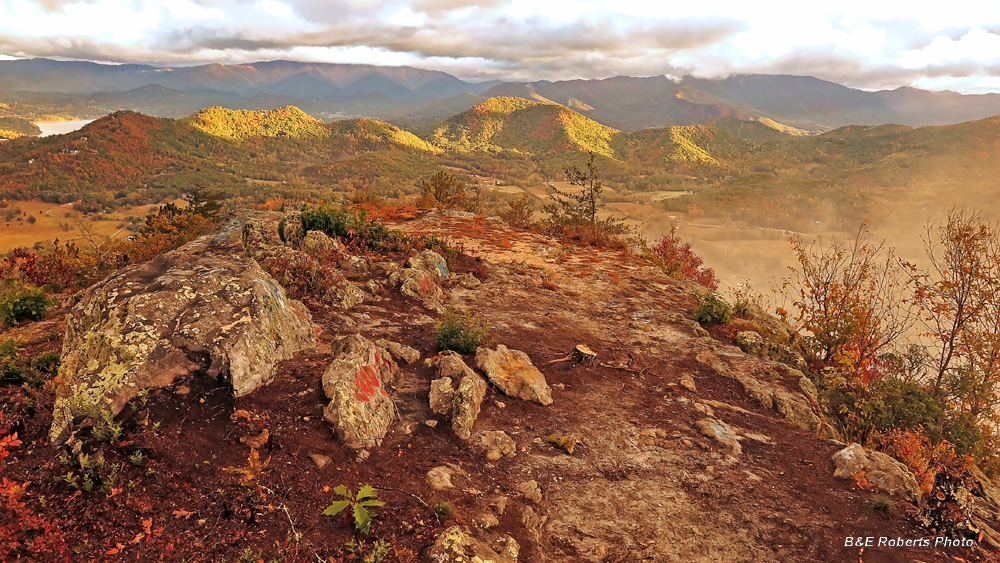 Clouds/mist were still rolling down from Eagle Mtn. to the right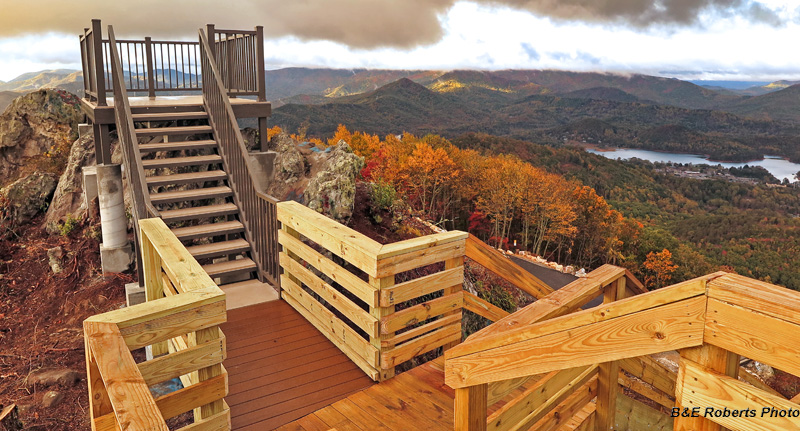 One of the summit viewing platforms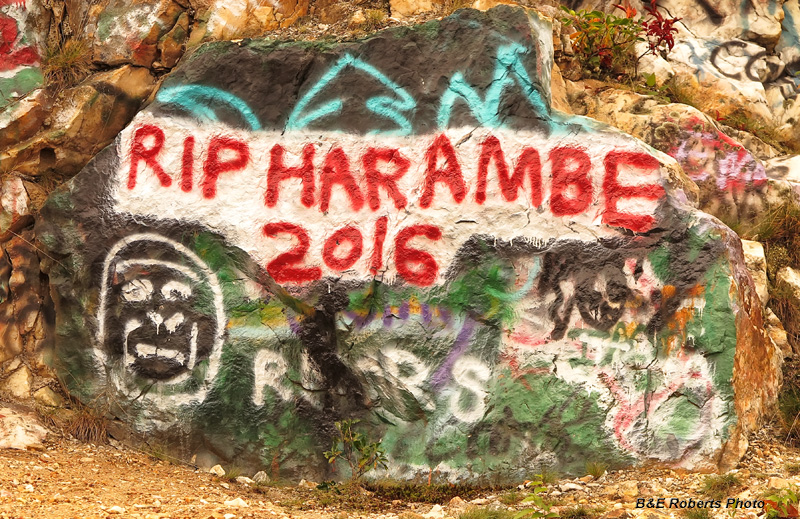 Topical graffiti at the summit
---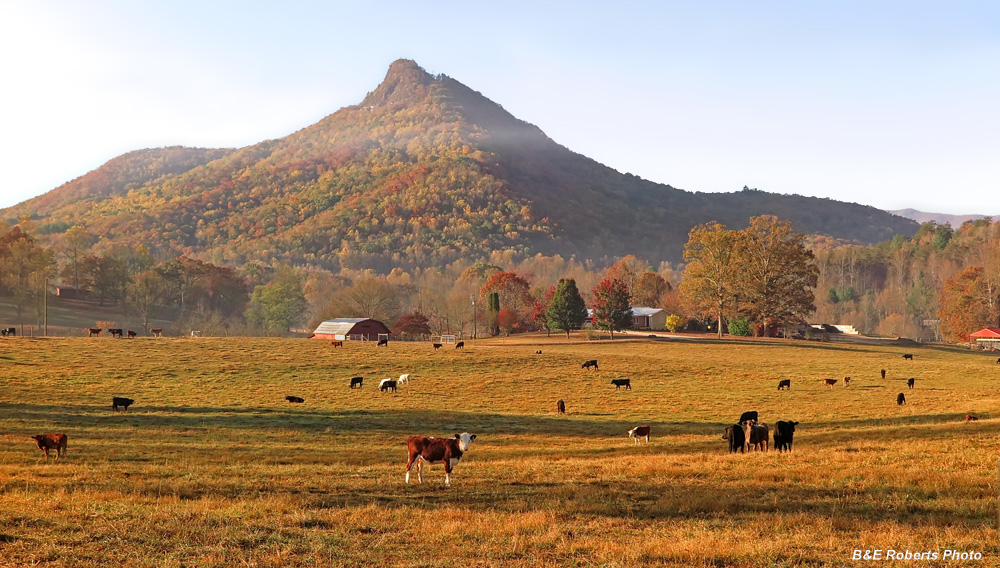 Farm with Bell Knob in background
Bell Knob from Hamilton Gardens
Twin peaks of Eagle Mountain to the left...
---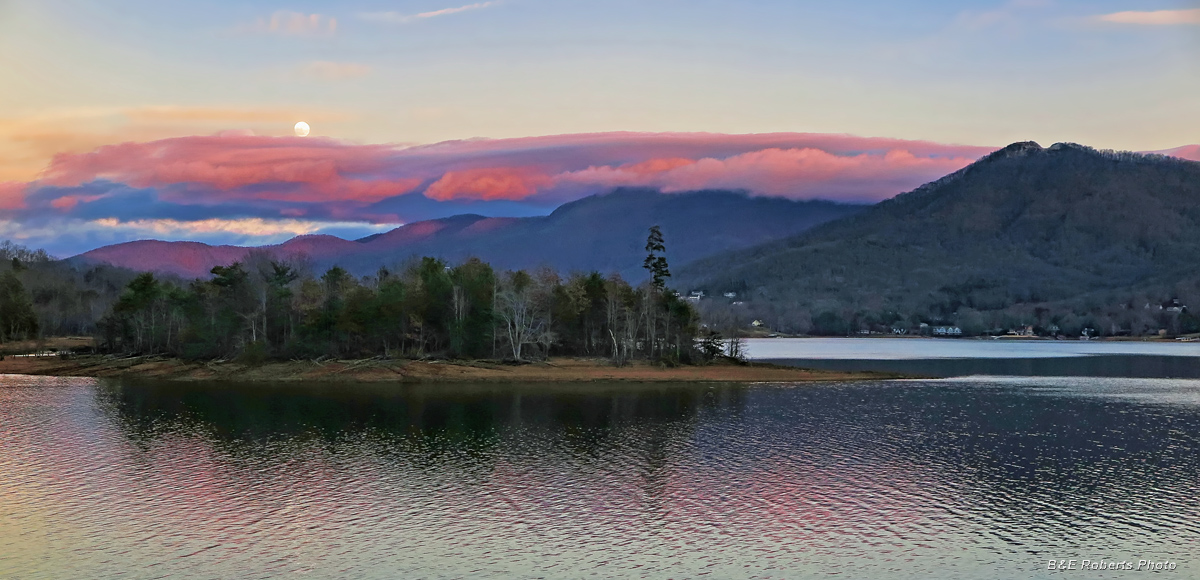 Moonrise
---