Pics from a bushwhack to the top of Eagle Mountain (elev: 4240 ft), on a clear February day: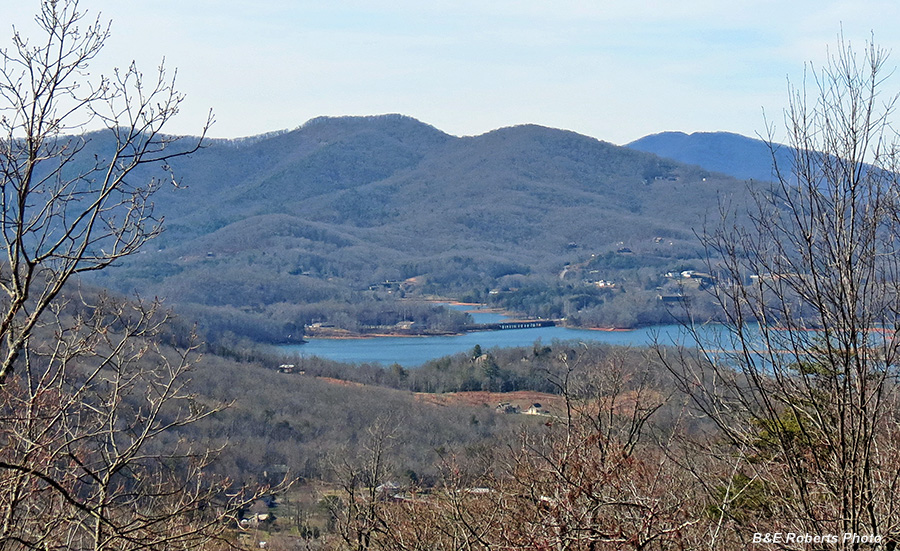 Early on in the hike - Lake Chatuge bridge from Jump-off Ridge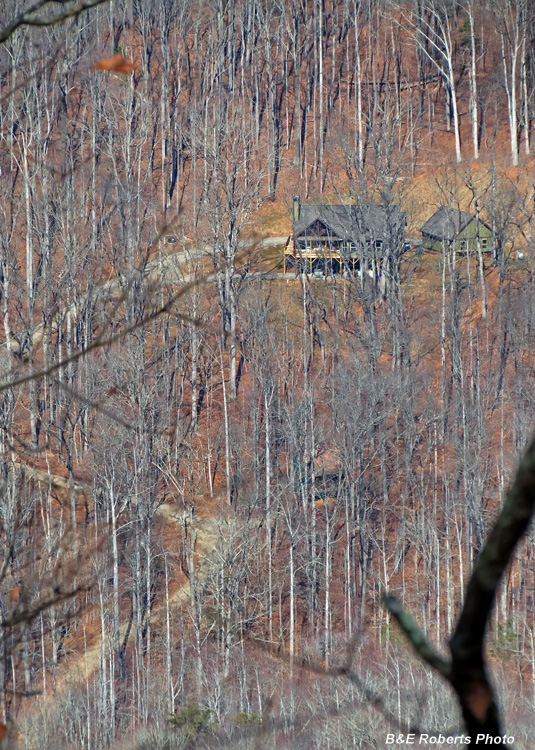 A view back down towards our house
From one of the few spots I found where I could shoot a pic between the trees - zoomed at 400 mm.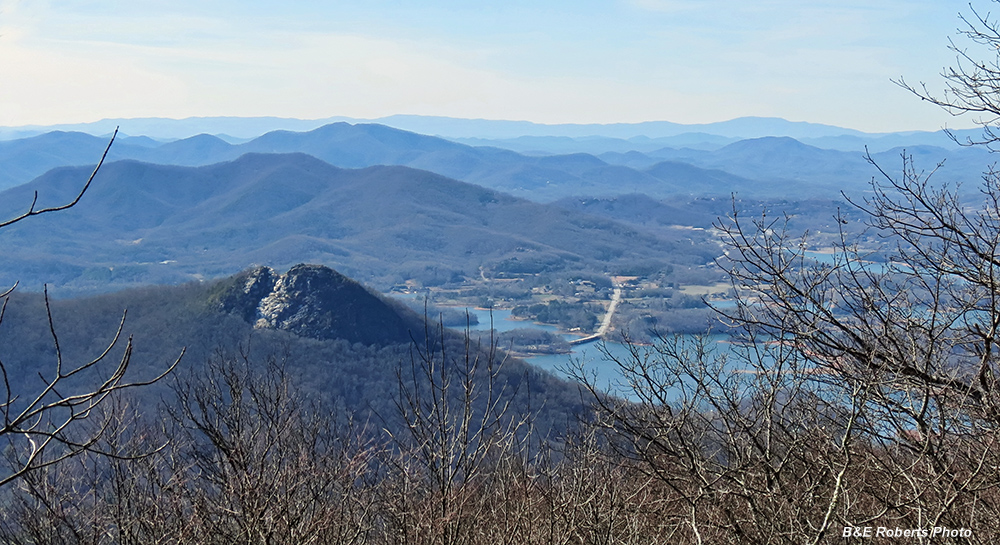 Bell Knob, Lake Chatuge and the road into Hiawassee
From one of the rock outcrops at the south peak of Eagle Mountain's twin summits.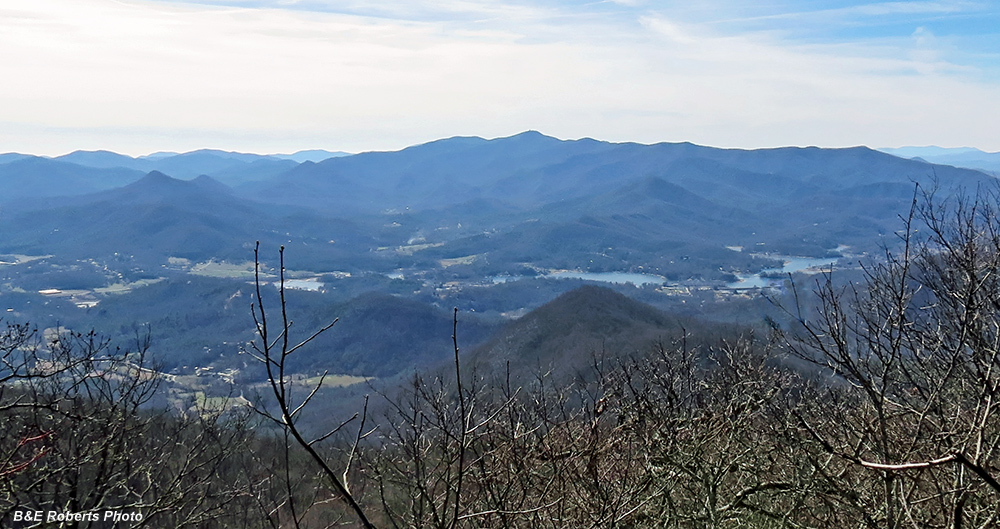 View southwest from outcrop on Eagle Mountain's south summit.
Brasstown Bald (Enotah), Georgia's highest peak, is at center horizon.

A wider, panoramic view of the same scene.
I was shooting into the sun, so the lighting in these views is pretty horrible...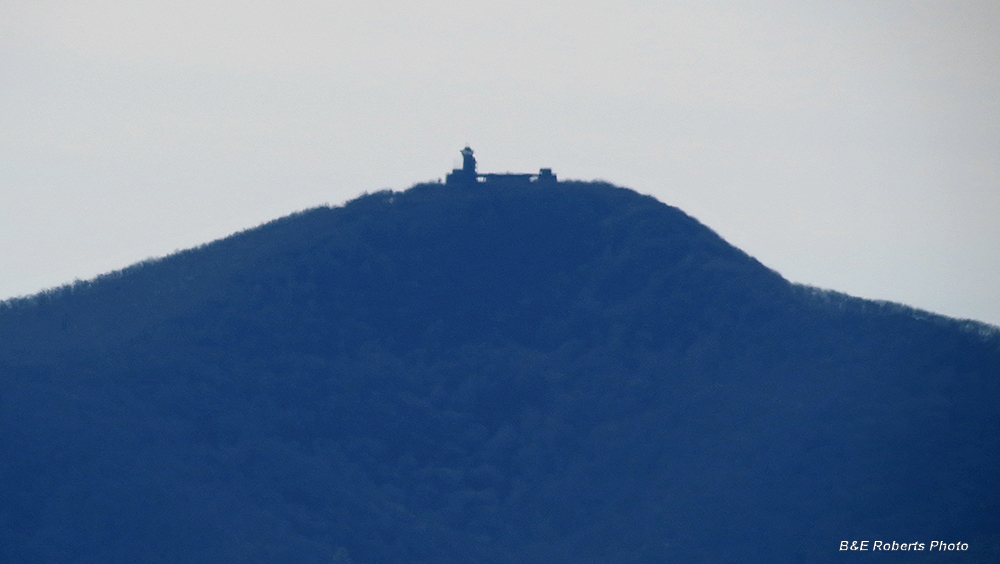 Zoomed in on the tower and visitor center at Brasstown Bald's summit.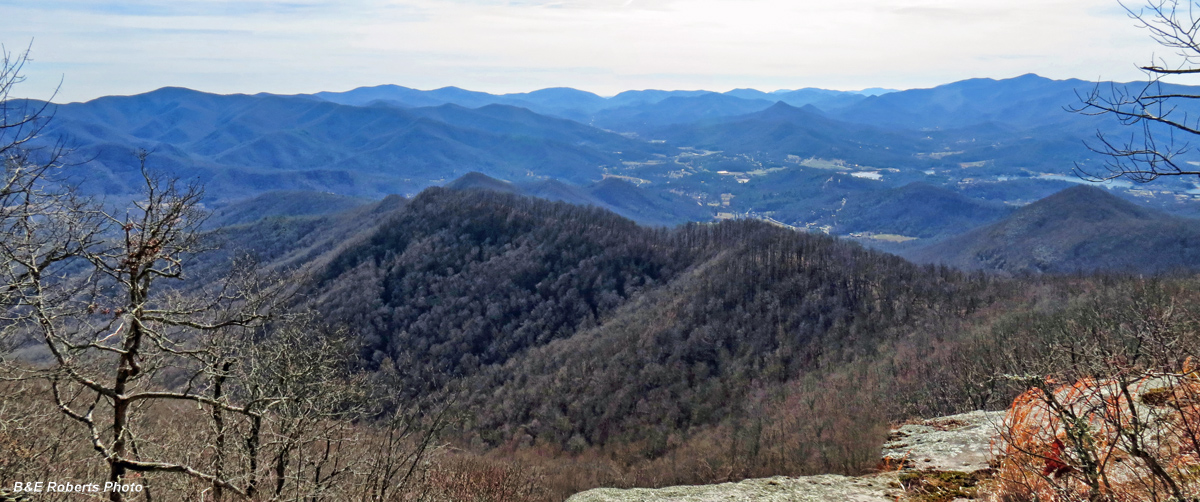 View a bit westerly of south from Eagle Mountain's south summit.
Hollifield Ridge drops down in the center, Brasstown Bald's summit is at right horizon. The valley of the upper Hiwassee River
stretches off in center background. Mountains of the Swallow Creek WMA and Tray Mountain Wilderness are to the left.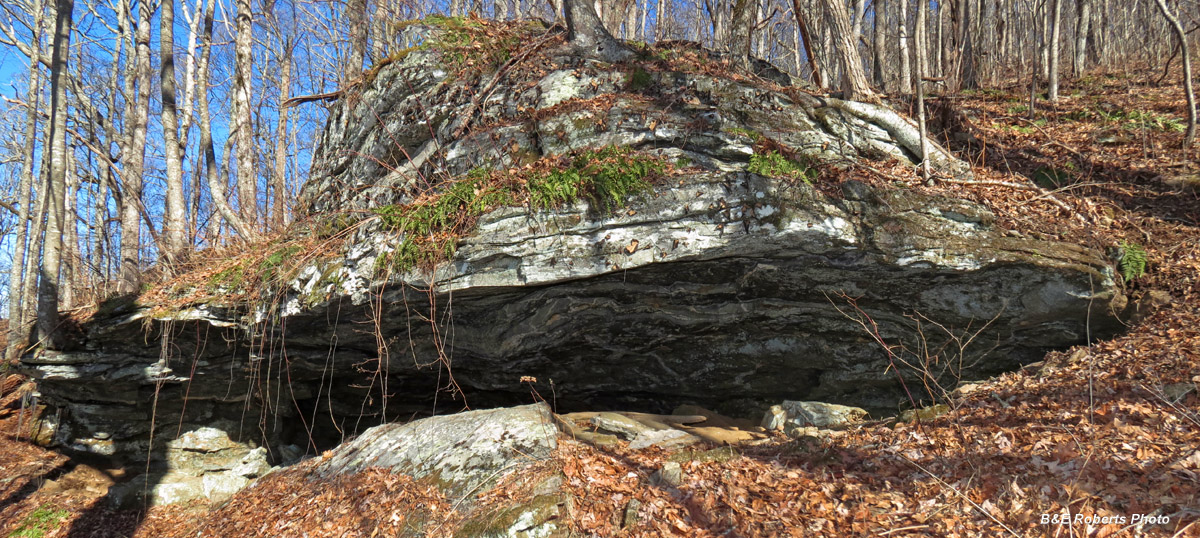 I came across a large rock shelter coming down the NW side of the mountain.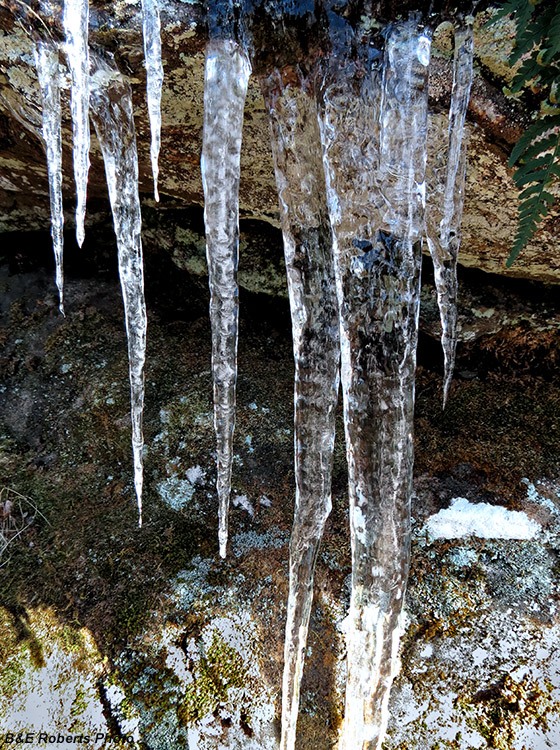 Icicles at the rock shelter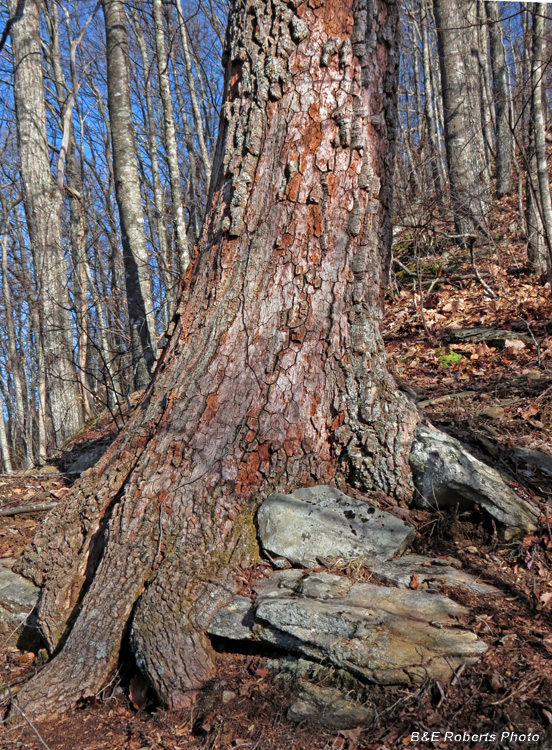 I liked the way this tree was growing on the rocks.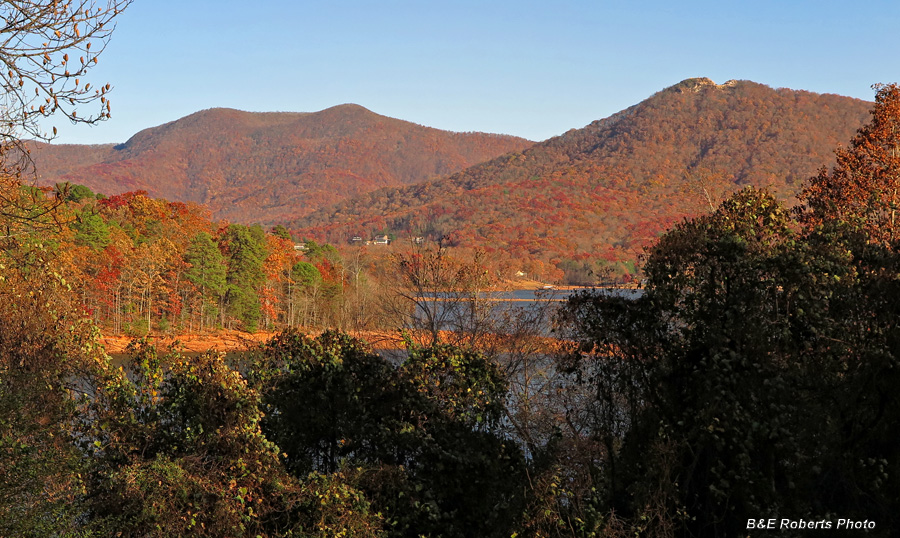 For reference - a view of Eagle Mountain in the Fall
The twin north and south summits are clearly visible. Bell Knob is on the right in this image taken from Hamilton Gardens.
---