This total eclipse certainly lived up to expectations! Being in the "100% totality" shadow
made all the difference in the world! Among the things that we'll remember are the rapid
occurrence of total darkness as soon as the shadow hit us (as well as sudden recurrence
of daylight 2 1/2 minutes later), and the shimmering shadow bands on the ground.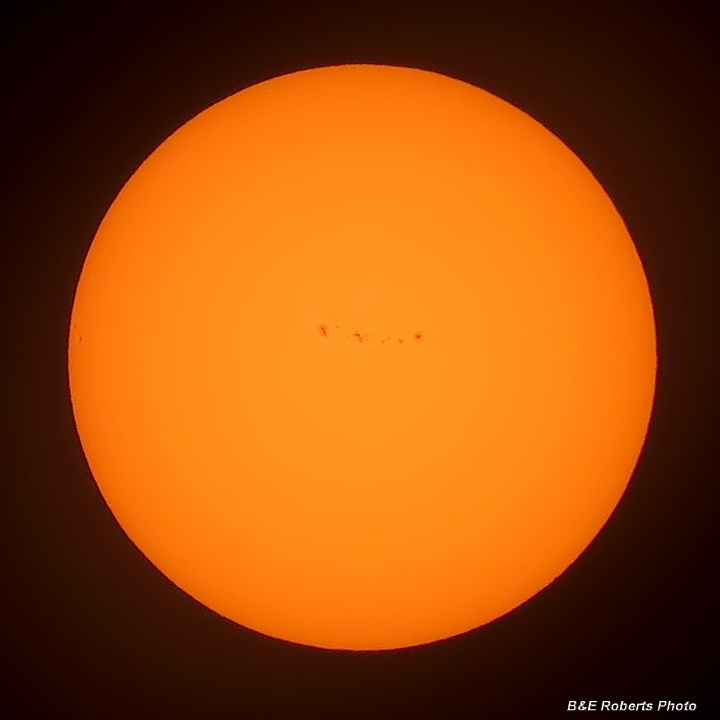 A test shot of the sun the day before the eclipse.
Sunspot grouping AR 2671 is visible near center, as well as other sunspots on the left.
---
The solar eclipse begins: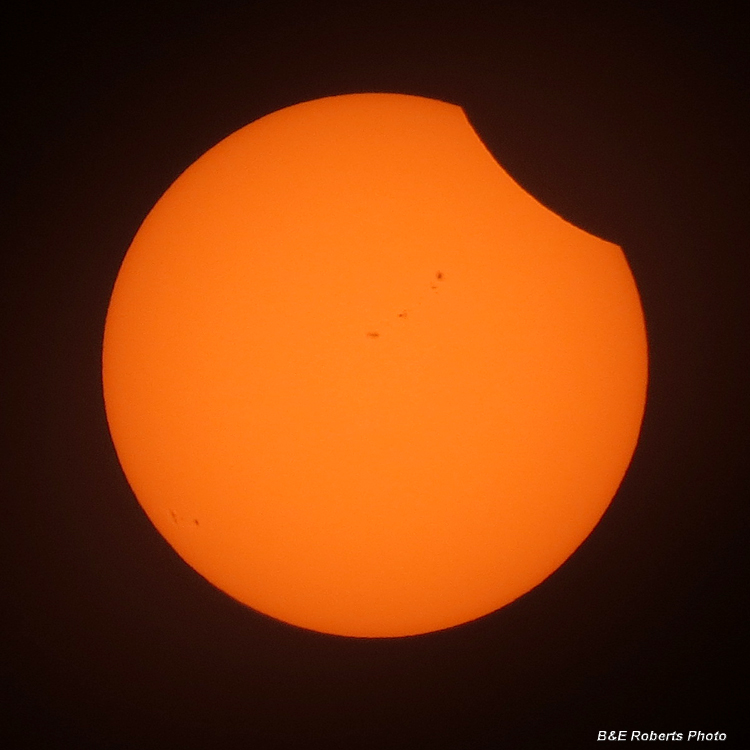 Soon after first contact...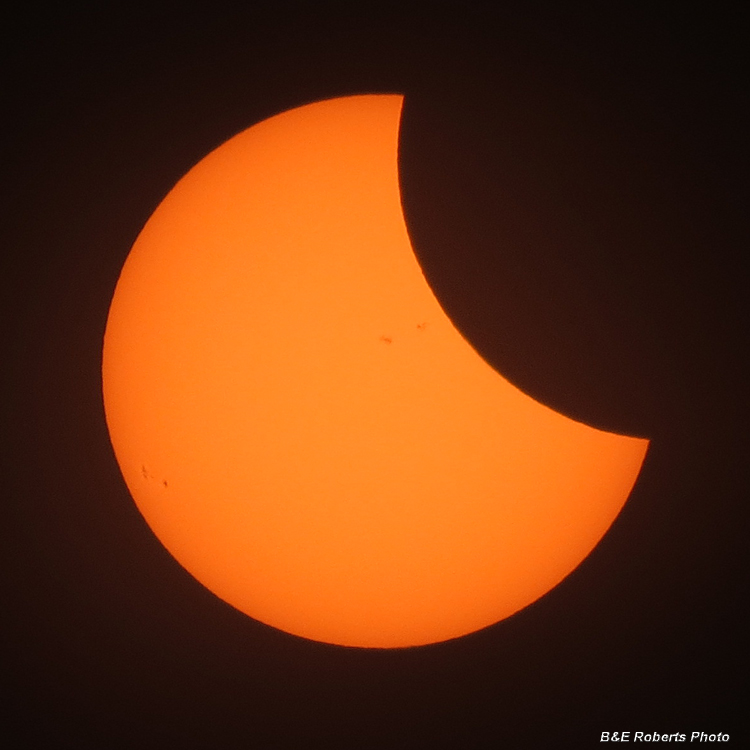 The moon's shadow is taking a bigger bite out of the sun...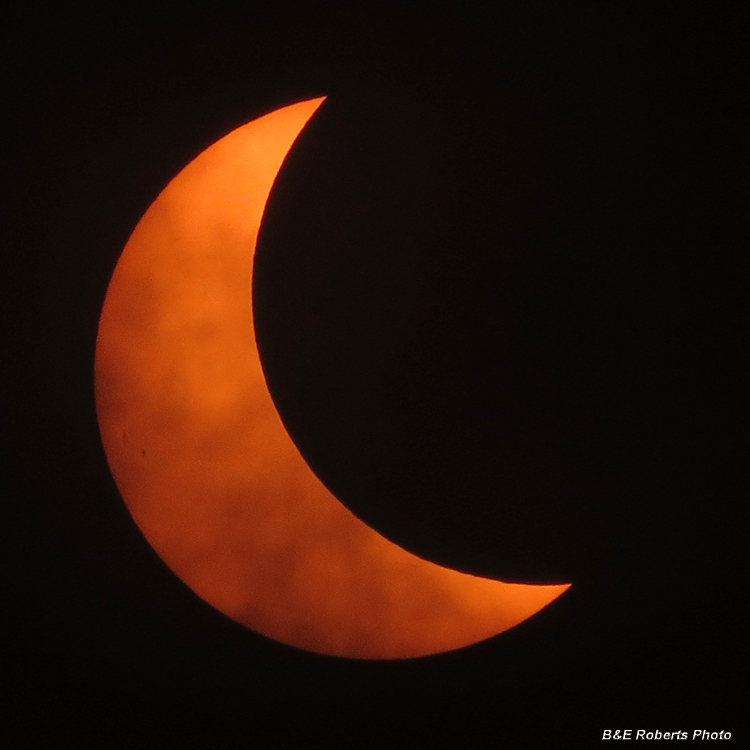 A large cloud prevented any shots around the "half-way" point.
This image was taken as the cloud was finally passing on.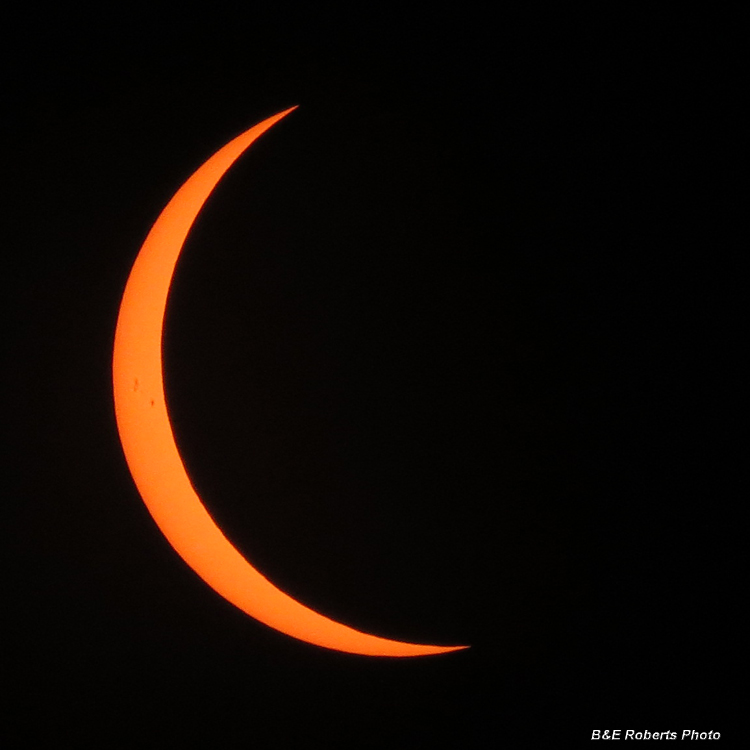 Down to a narrow crescent.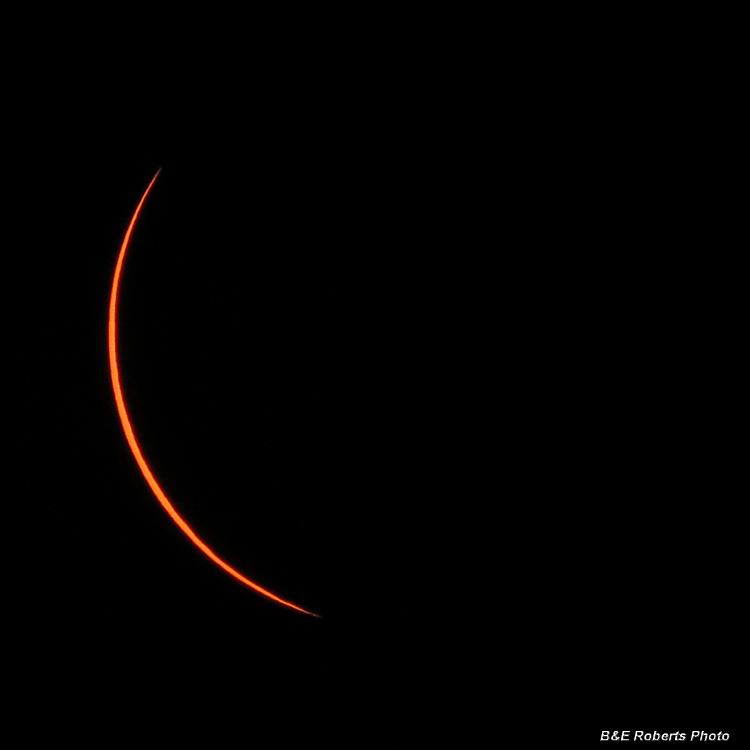 Approaching totality; just a sliver remains.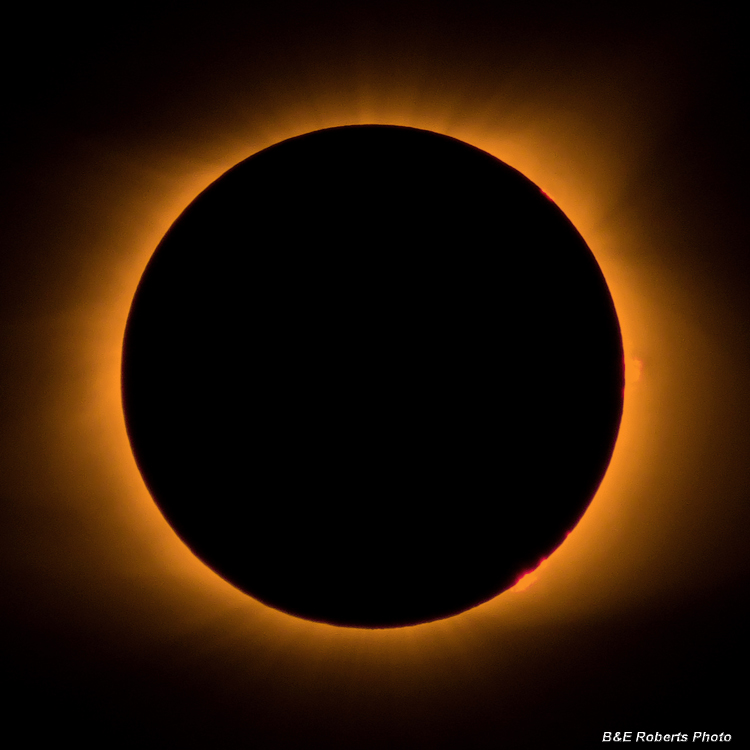 Sun & moon at full eclipse! Solar prominences are visible in the corona.
Another image further down the page will illustrate that feature more clearly.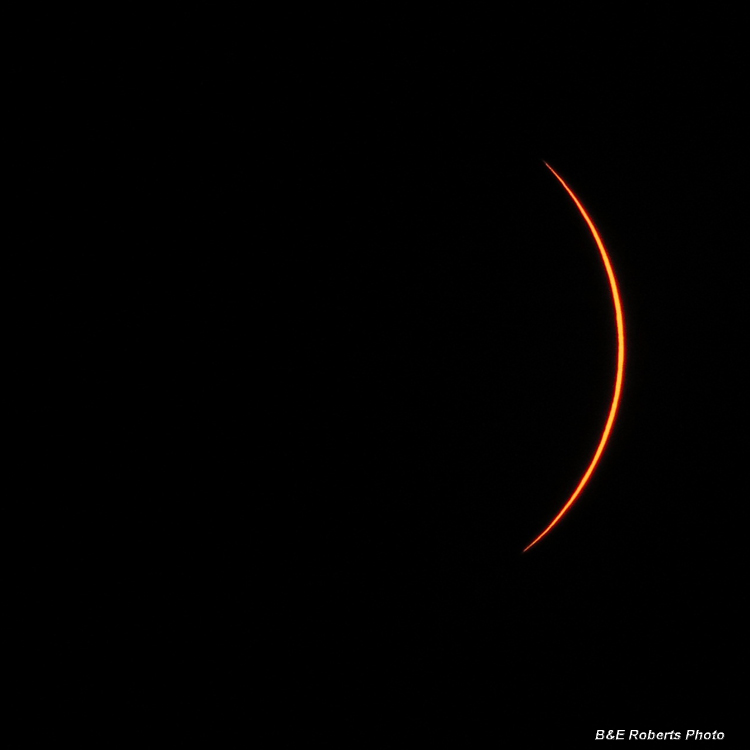 Departing totality...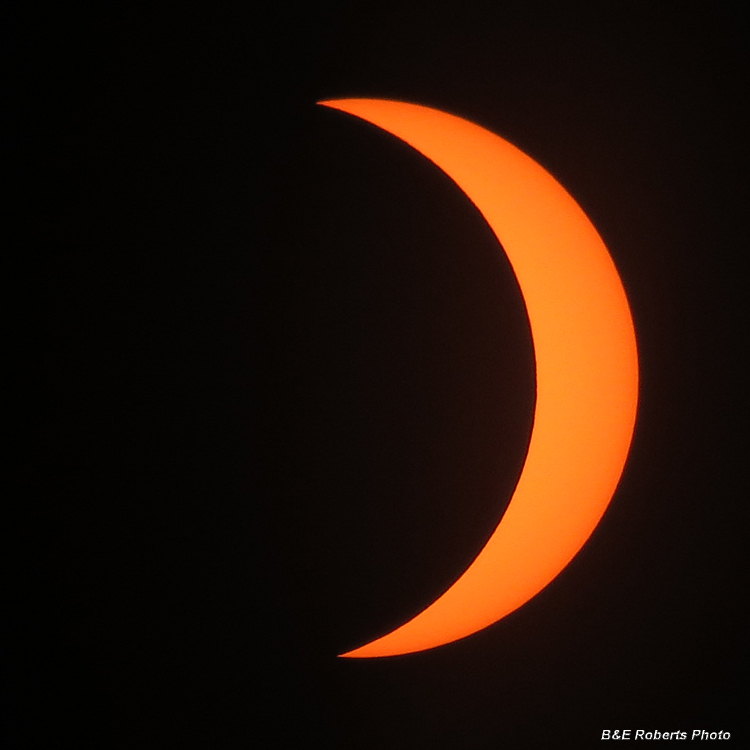 The crescent grows.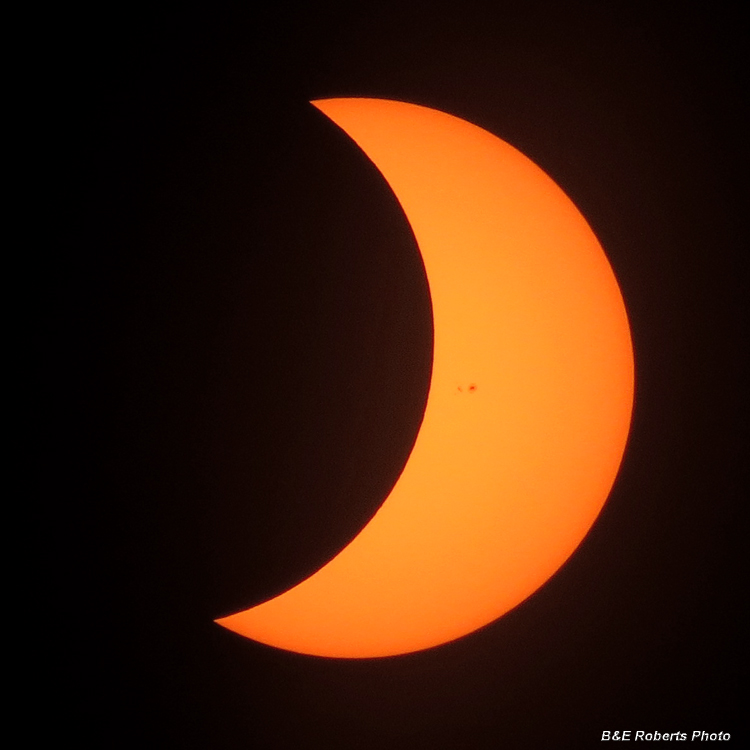 Sun is almost half visible again.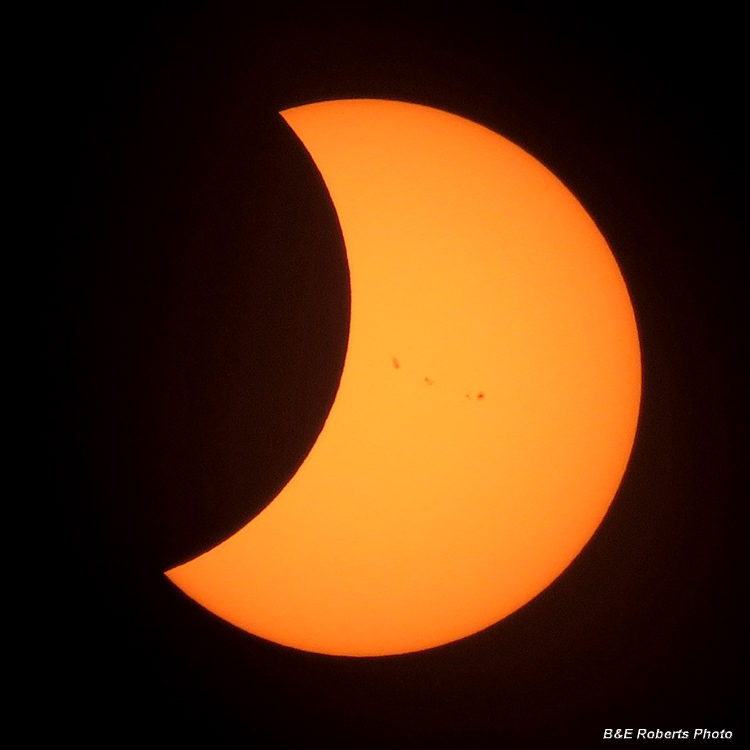 Getting larger...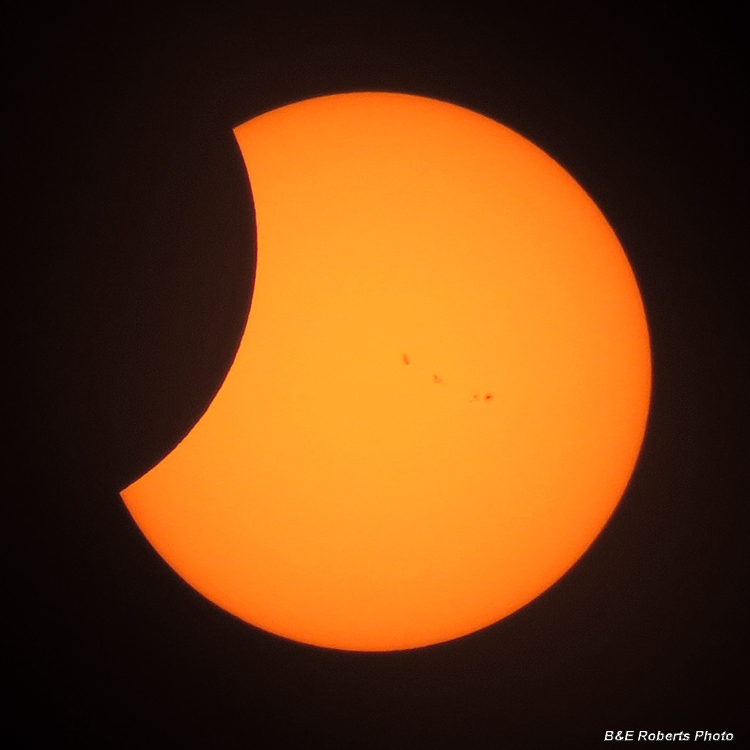 Almost back to the full solar disk
---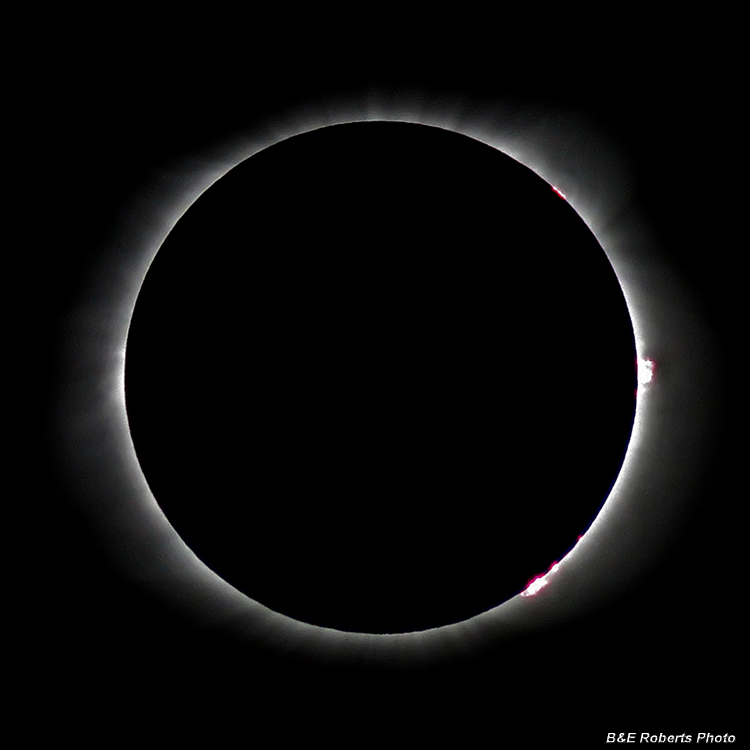 I reduced the highlights on this image so that the solar prominences are more visible.
I wish that I had taken a few shots at lower exposure to better illustrate the details of the prominences/filaments.
The "Diamond Ring" effect.
This shot is way over-exposed and greatly cropped, being taken by a camera having a much
shorter focal length than the previous photos, but it's the only pic we got that shows this effect.
---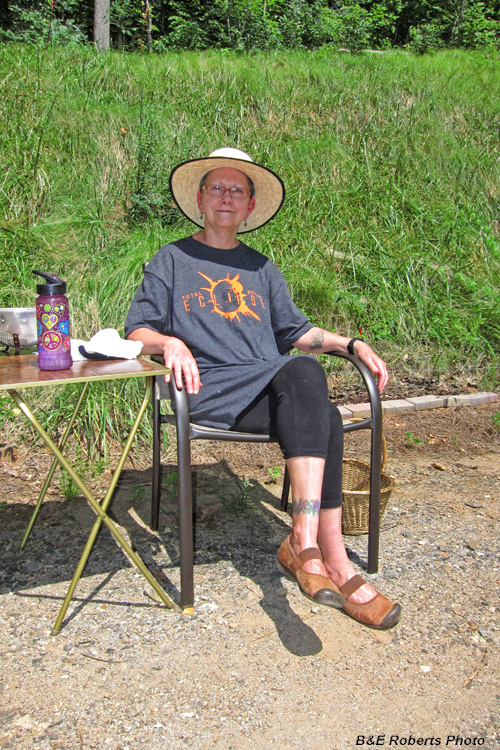 E's viewing station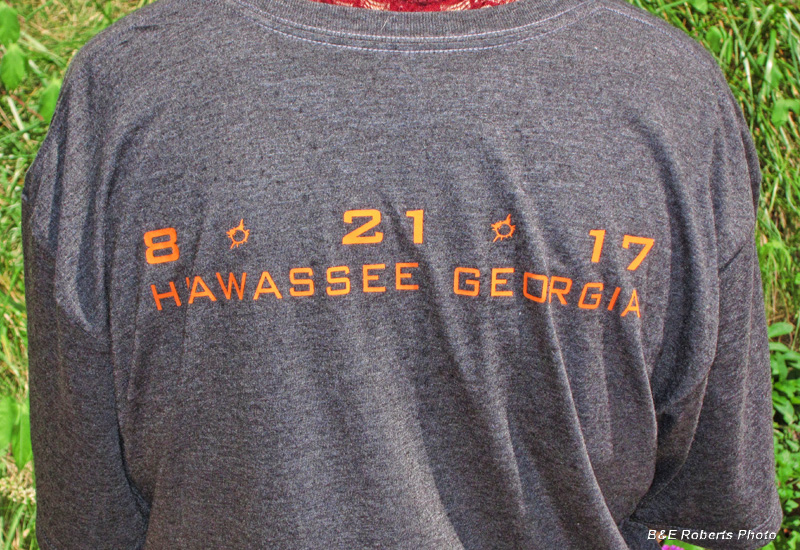 Eclipse t-shirt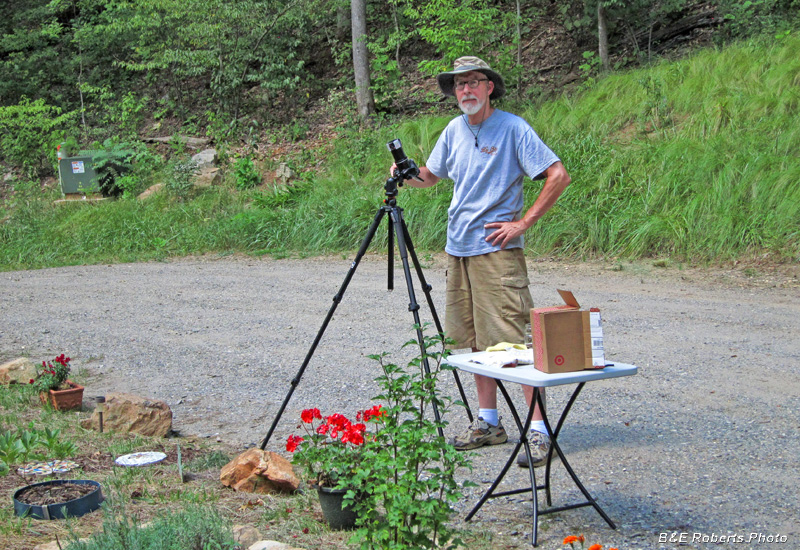 Ready for the next shot.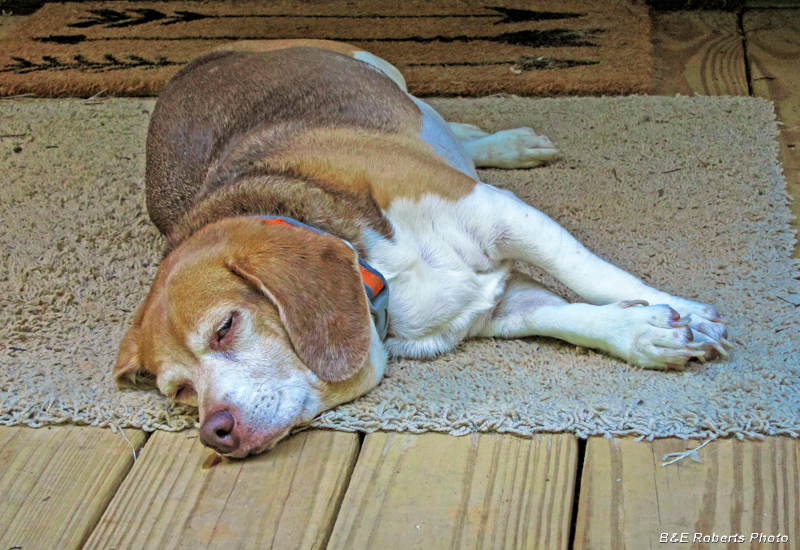 You can see who was the most excited about the event!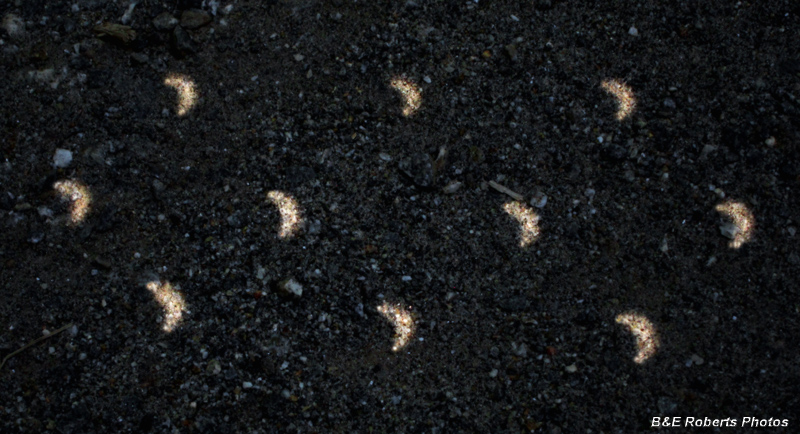 Pinhole crescents on the driveway.
---