2017 and beyond: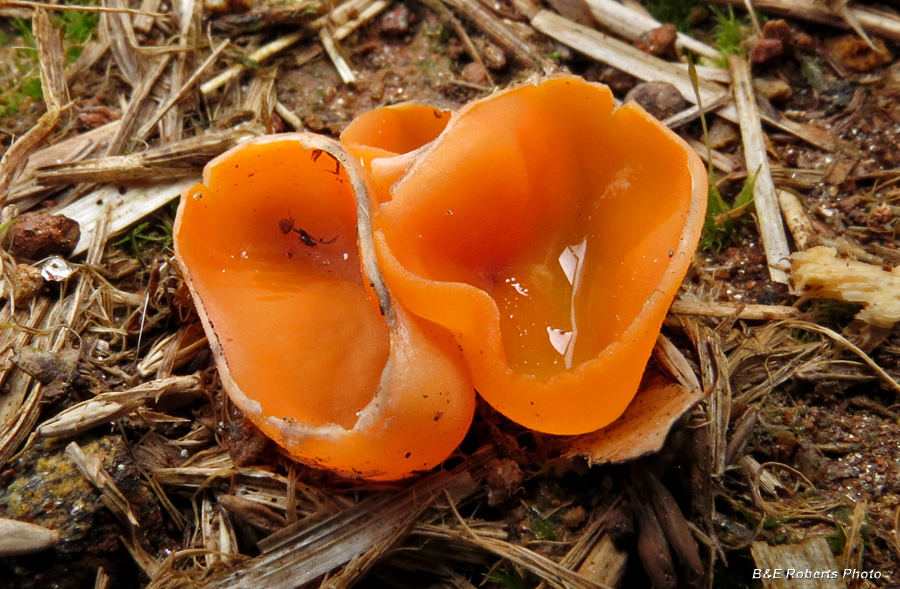 Orange Peel Cup Fungi (Aleuria aurantia)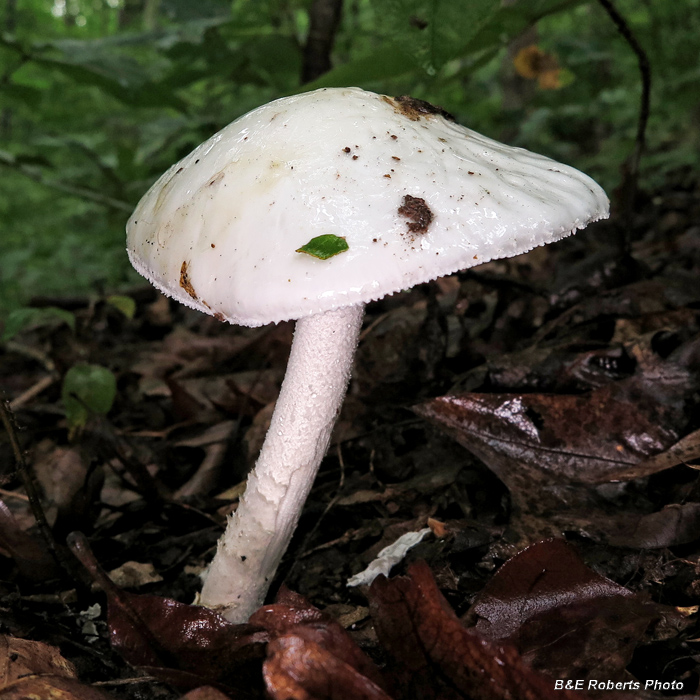 Unknown white mushroom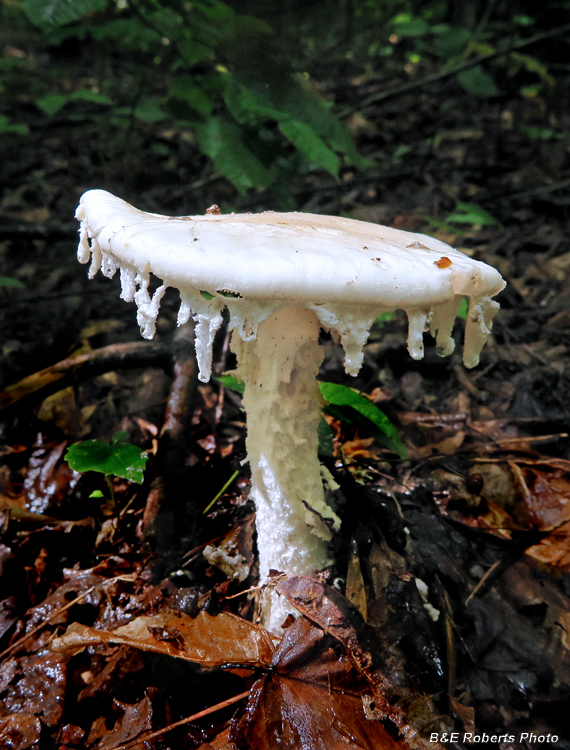 This mushroom has seen better days, and appears to be melting!
---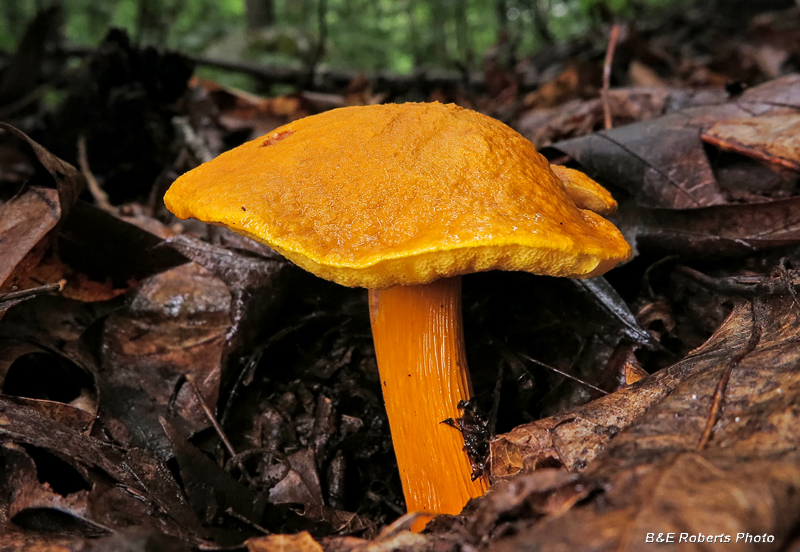 Orange Bolete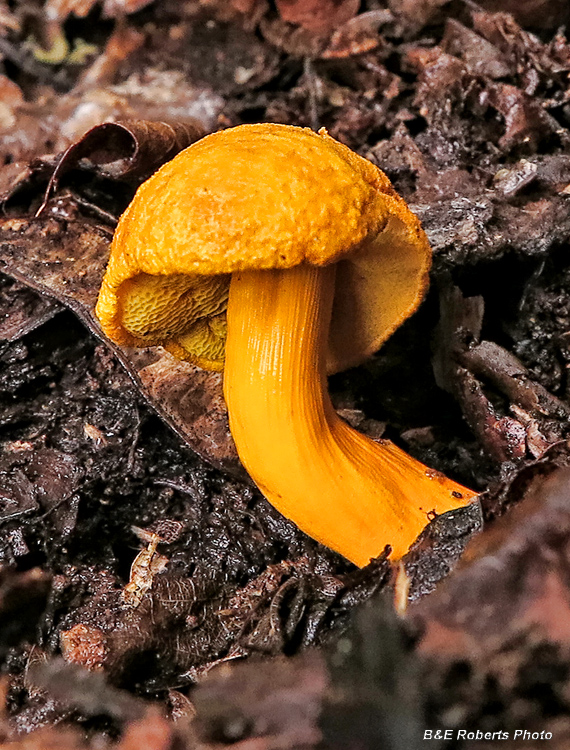 Immature Orange Bolete
---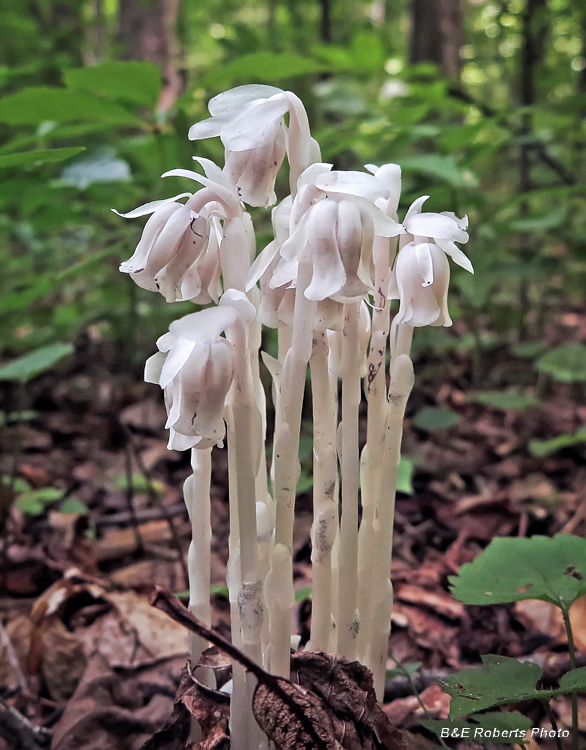 Indian Pipes, aka Ghost Flowers (Monotropa uniflora)
Not a fungus, but an herbaceous perennial plant. It lacks chlorophyll but gets its
nutrients through a mutually beneficial relationship with a fungus in the soil.
---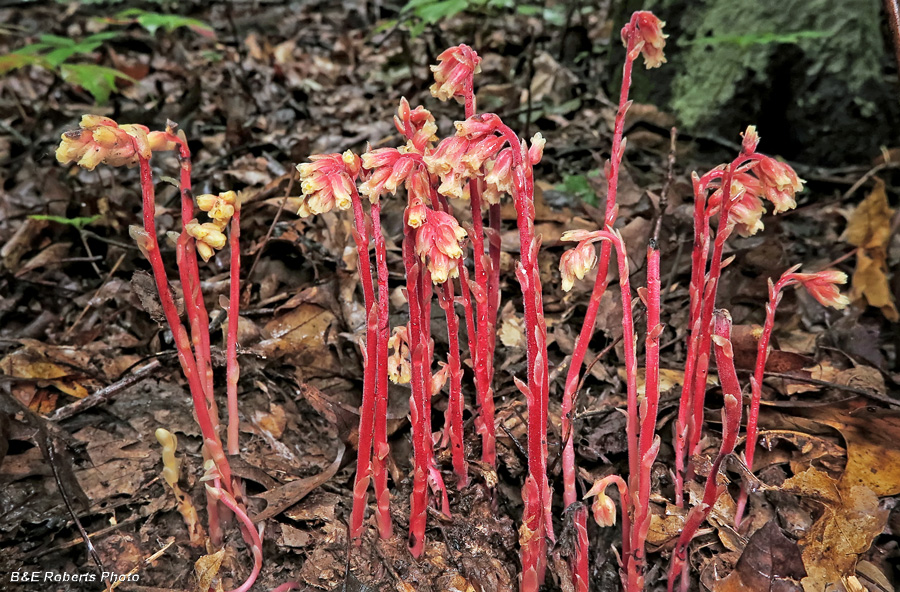 Pinesap, aka Dutchman's Pipe (Hypopitys monotropa, syn. Monotropa hypopitys)
The multi-flowered cousin of the previous plant, Pinesap is also a myco-heterotroph,
getting its food through parasitism upon fungi rather than photosynthesis.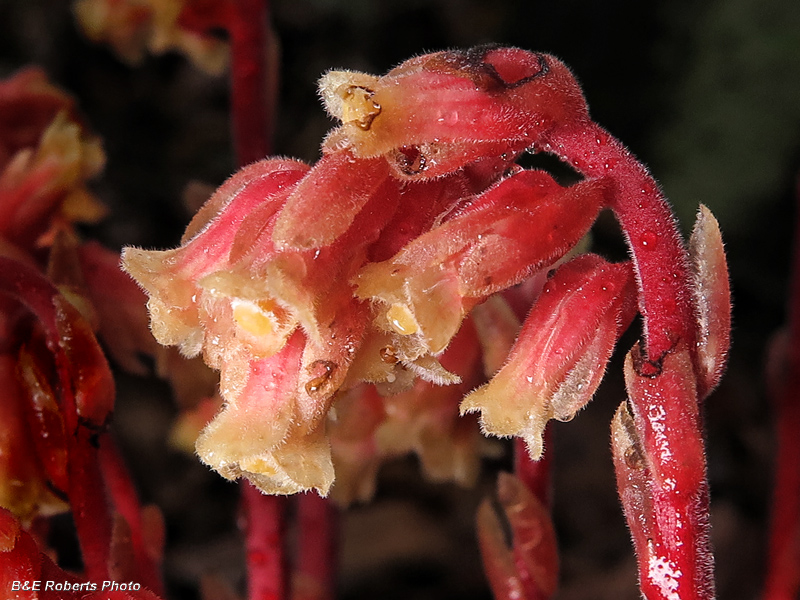 Flower detail
---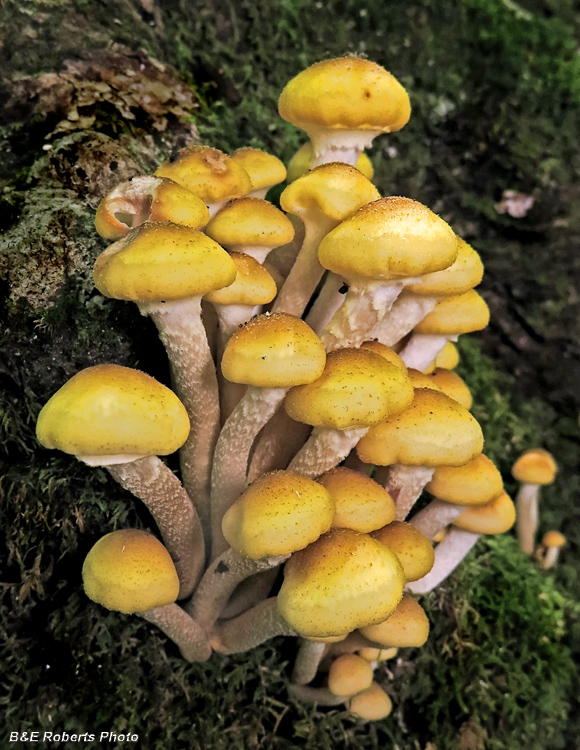 Honey Mushrooms (Armillaria mellea) on dead tree.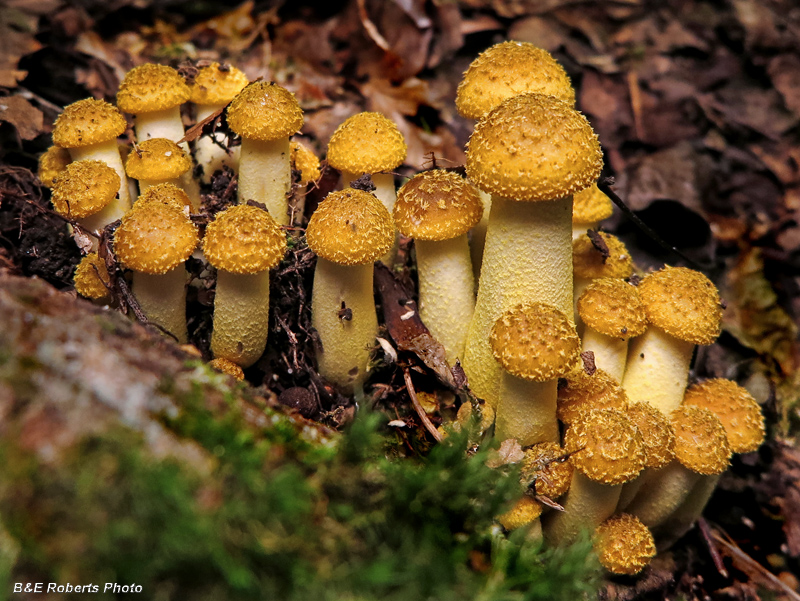 Another less mature group, on the same tree.
---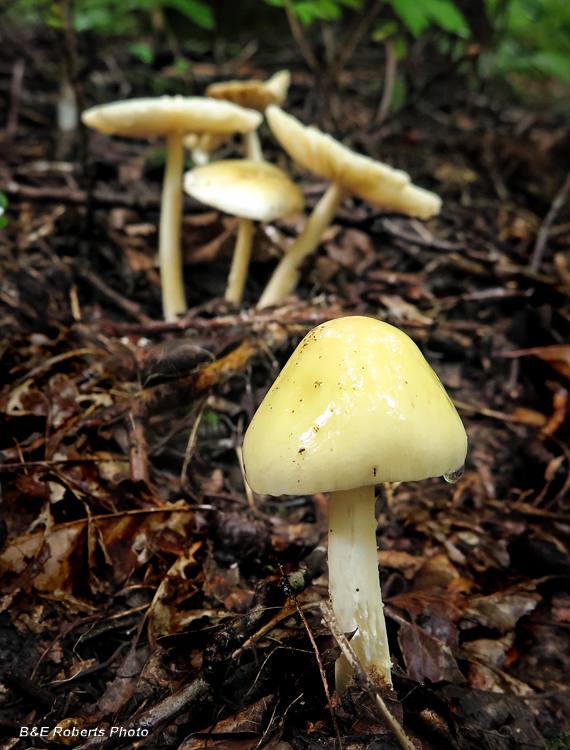 Yellow mushrooms
---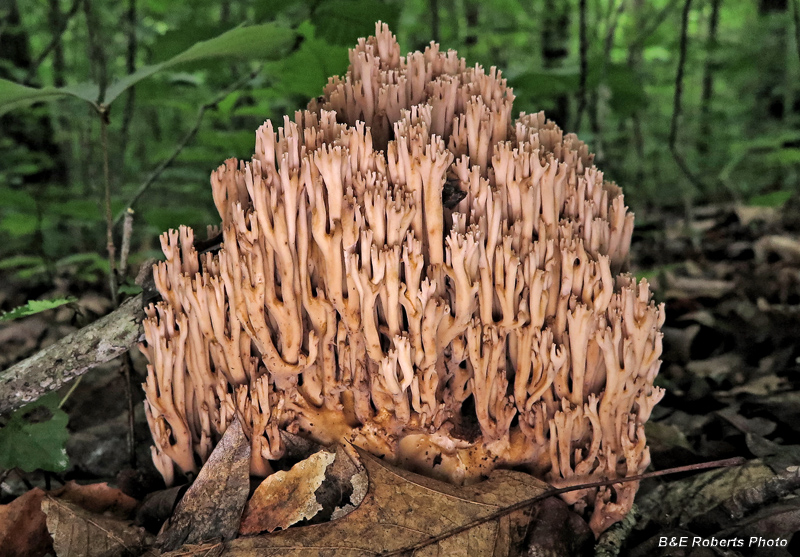 A selection of Coral fungi (Clavaria sp.)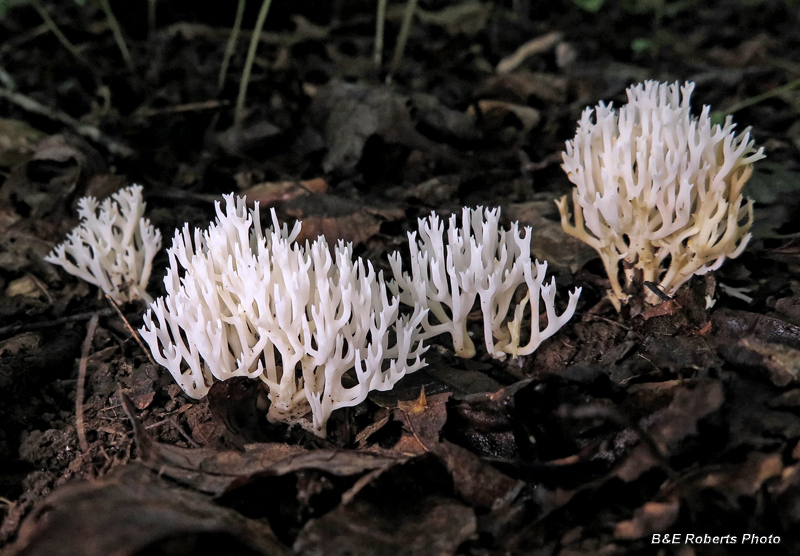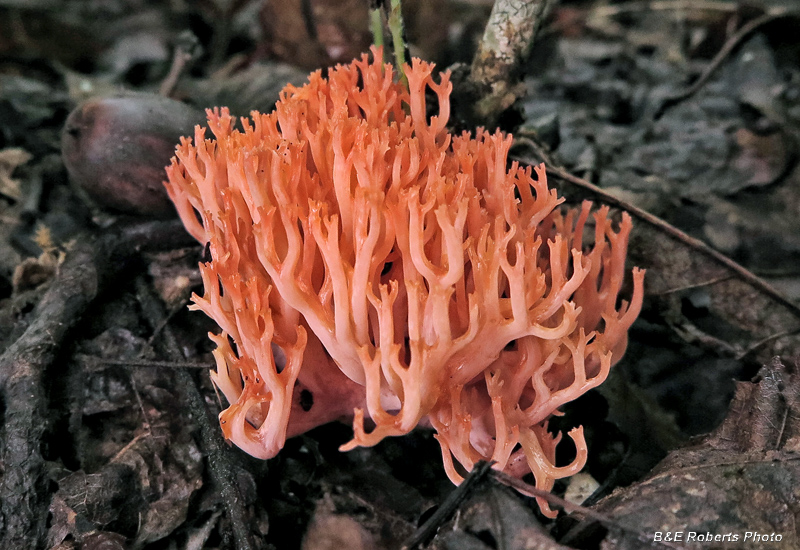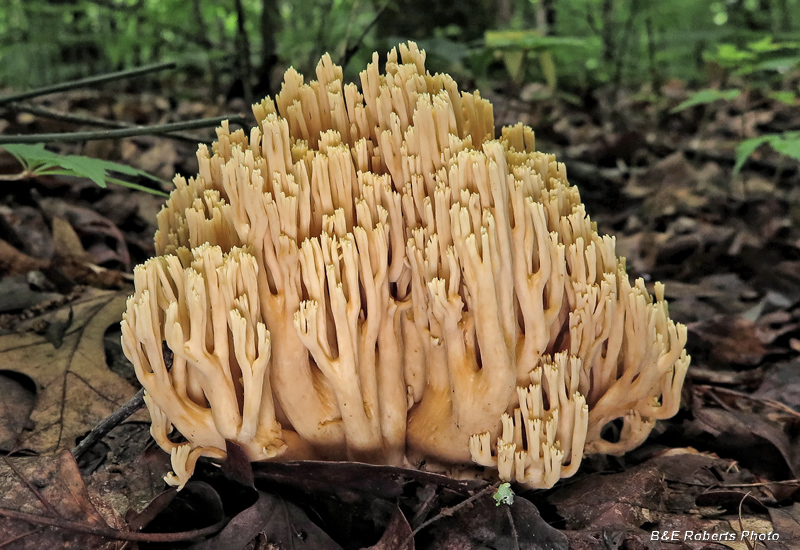 ---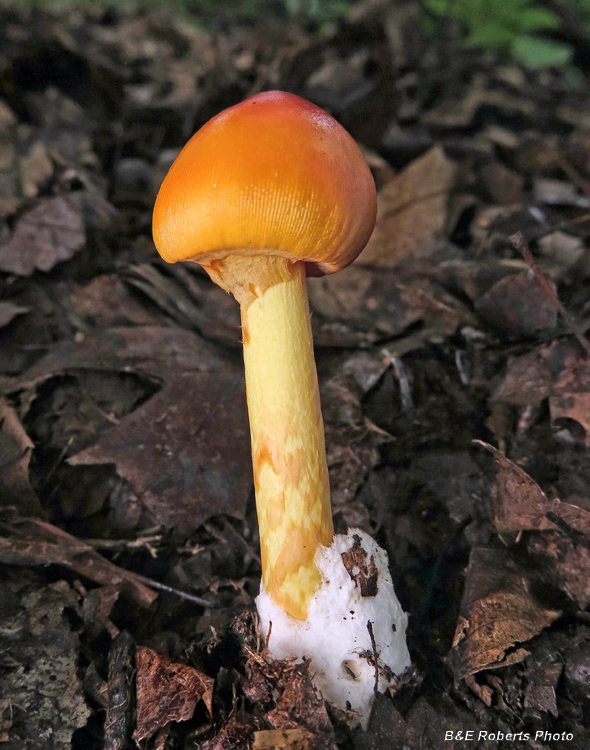 Amanita jacksonii, recently emerged from its volva...
---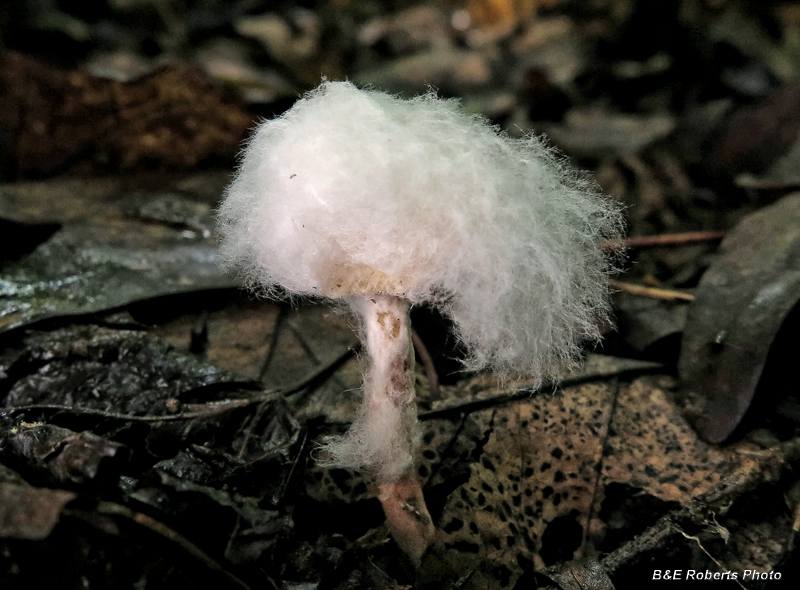 It was so rainy in early summer that even the mushrooms were moldy...
---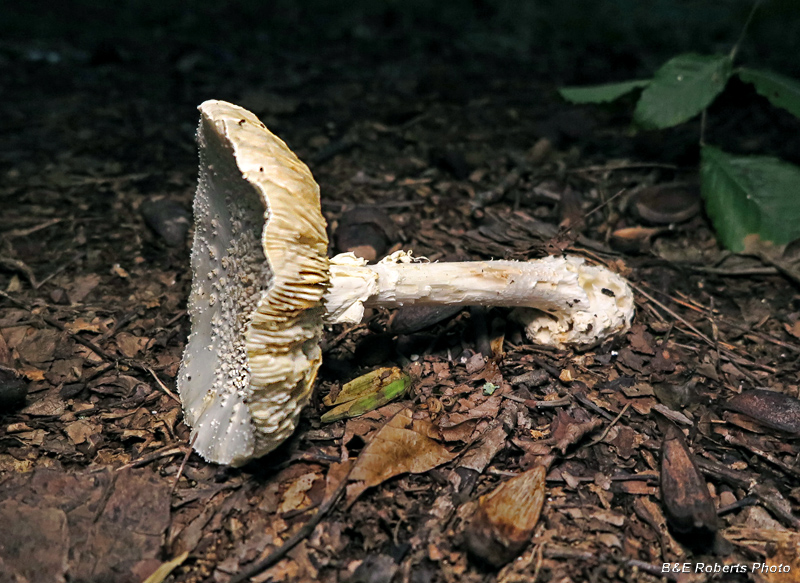 A fallen soldier...
---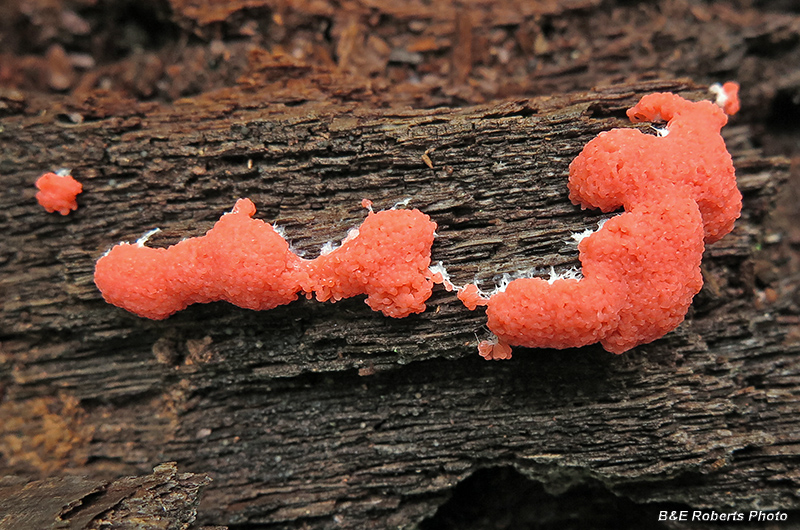 Red Slime Mold (Tubifera ferruginosa) - (tentative ID)
---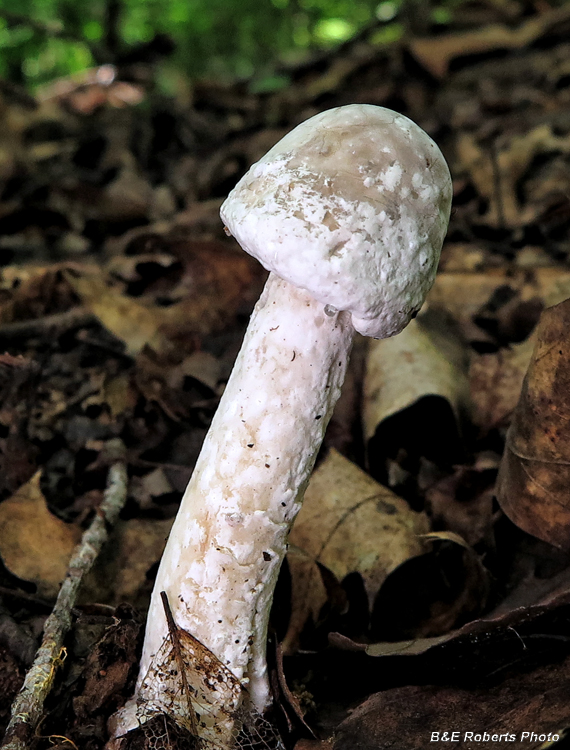 Unidentified mushroom
---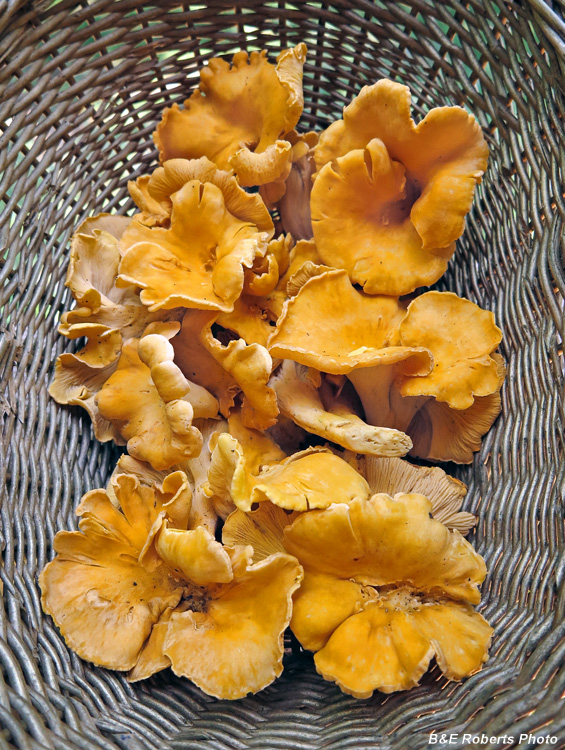 Harvesting some Chanterelles for cooking...
---