This being the first snow at our new home, we had to take lots of pics: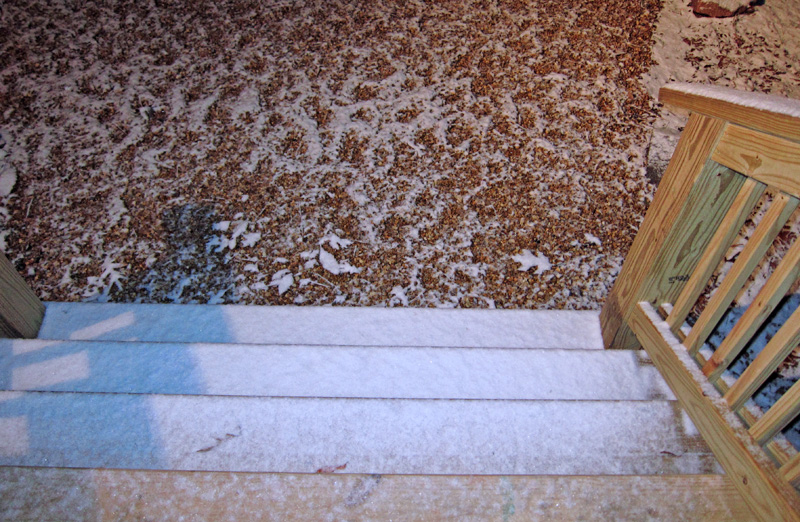 Friday night - the snow begins...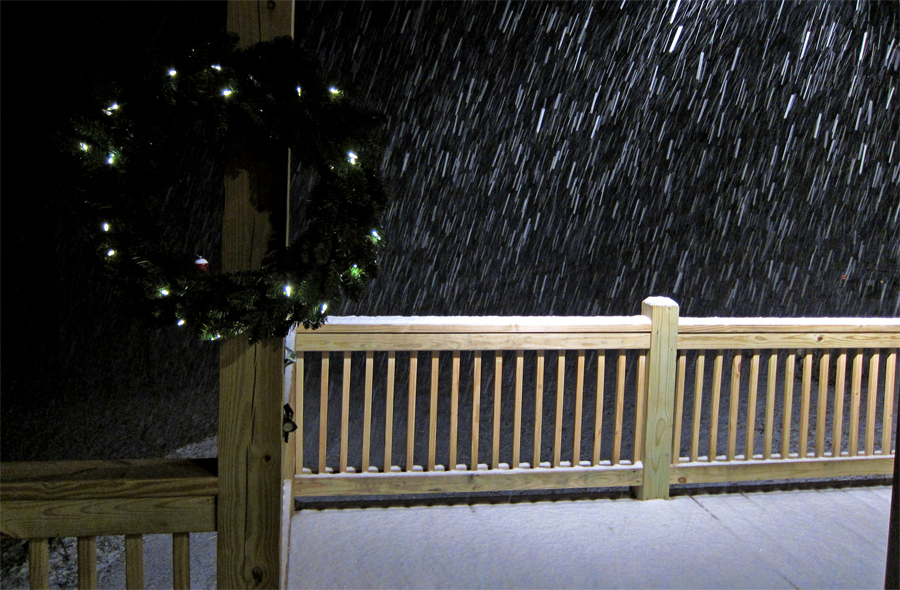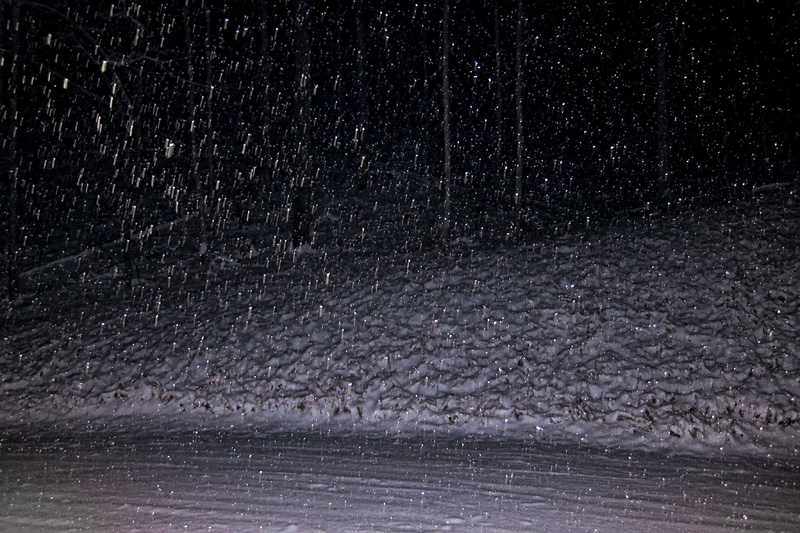 ---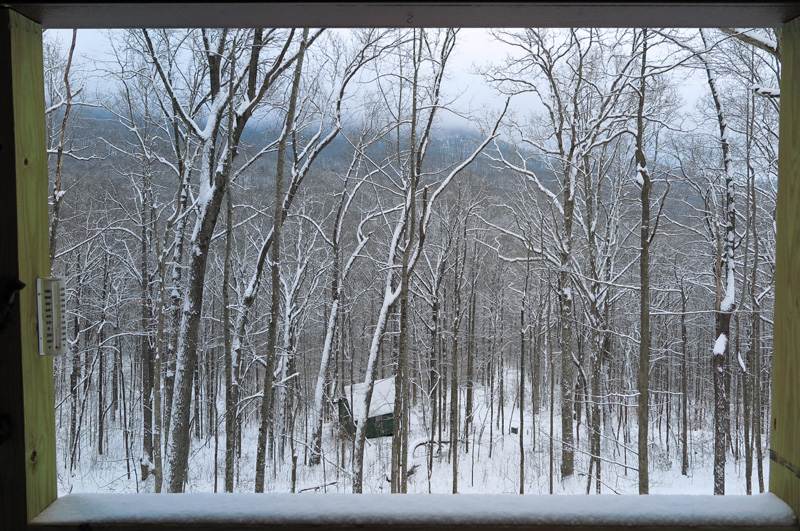 Saturday morning, from the deck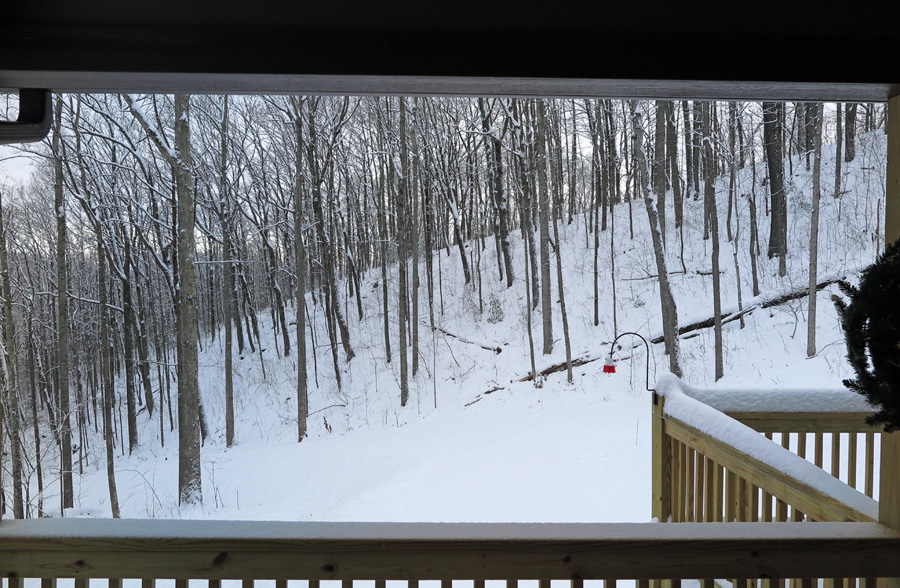 View in another direction...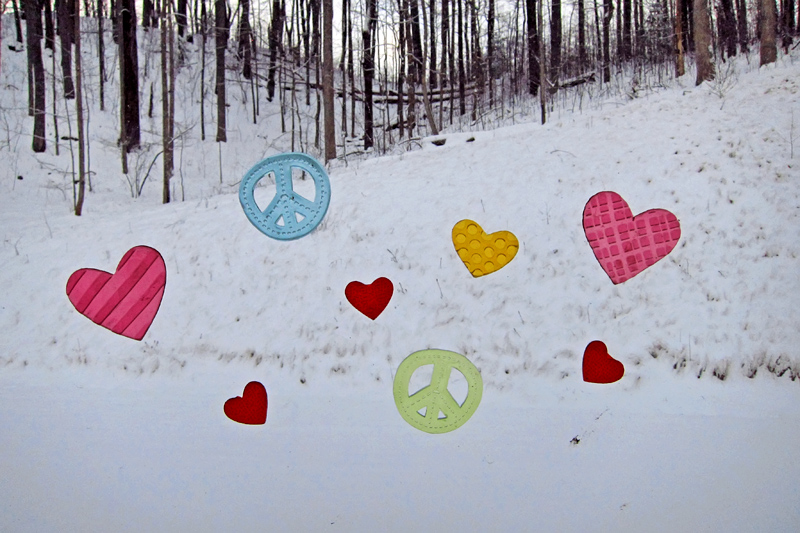 View through window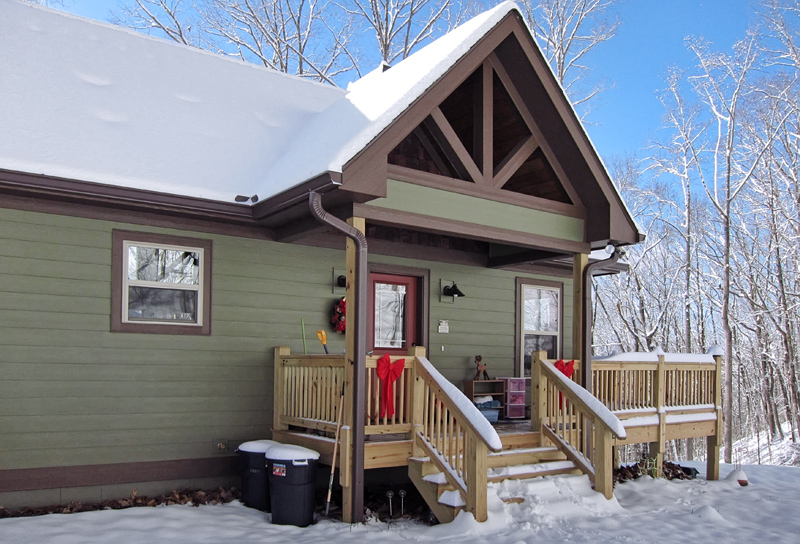 Main entry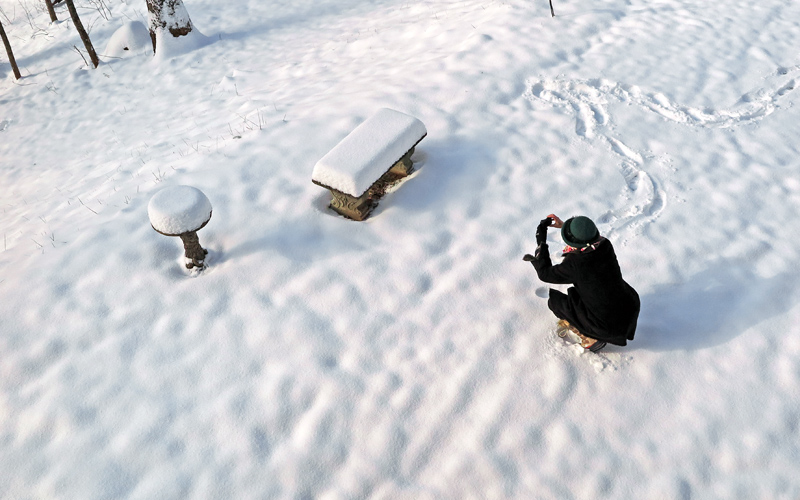 Photographing the snow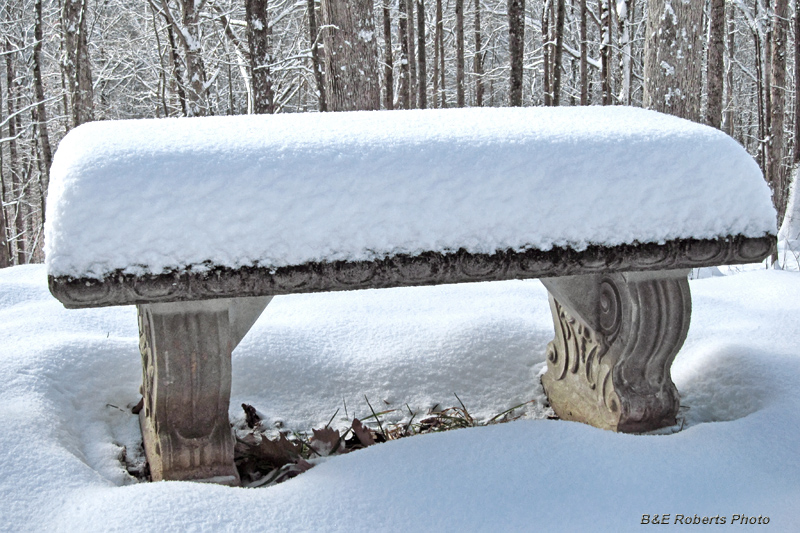 Garden bench; we got just over 6 inches.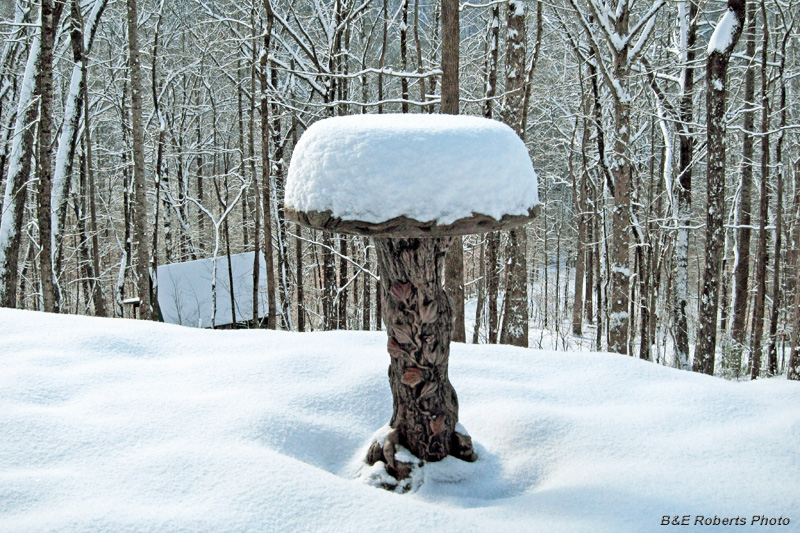 Snow-filled birdbath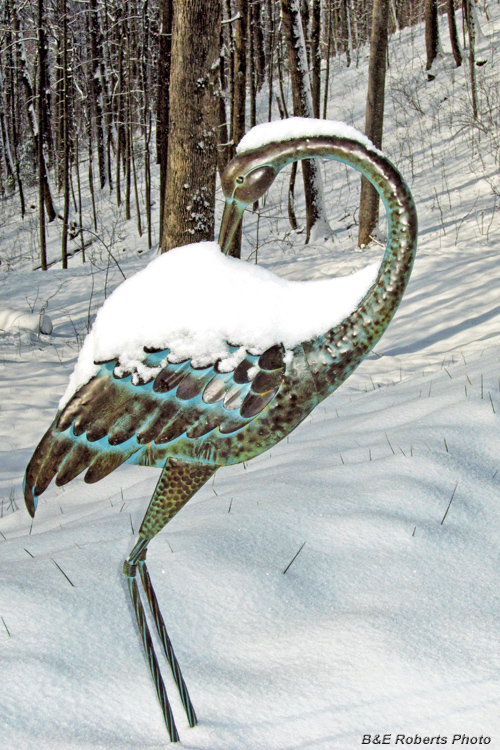 Great Blue Heron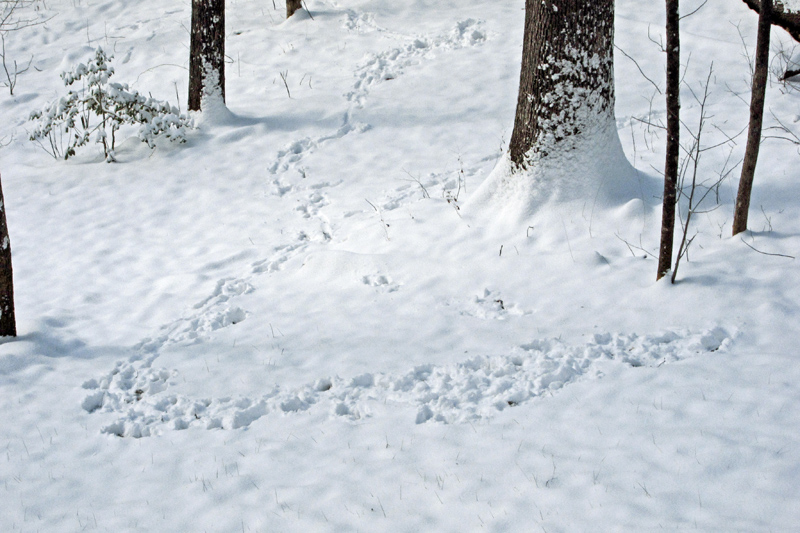 We had seen three deer browsing here at dusk the night before.
They were back this morning, with lots of other critter tracks.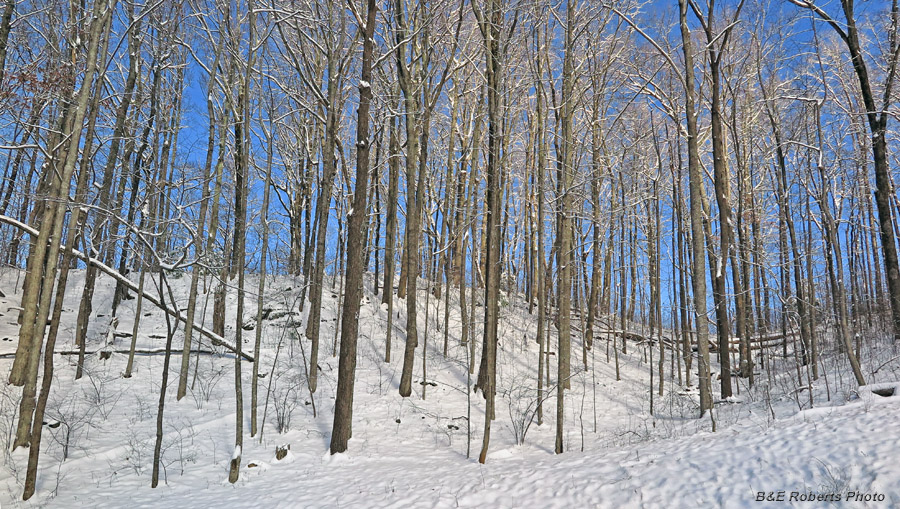 View uphill in the back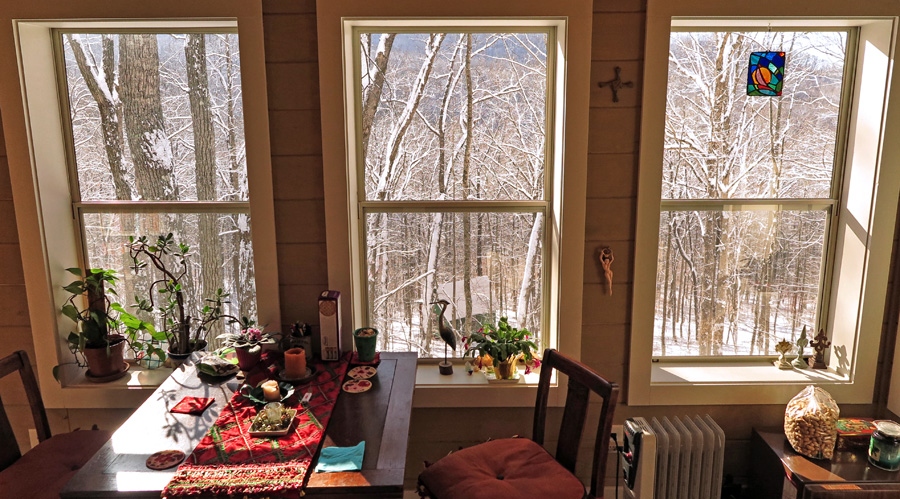 Looking out from the sunroom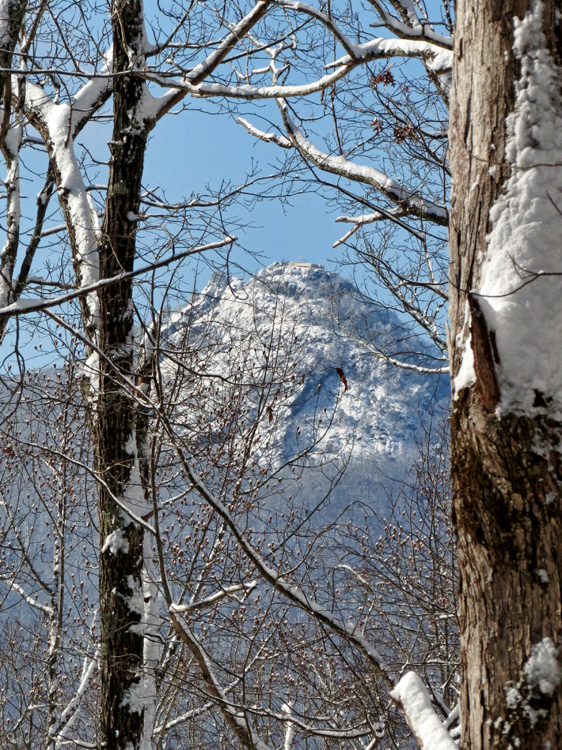 Bell Knob, between the trees, from our deck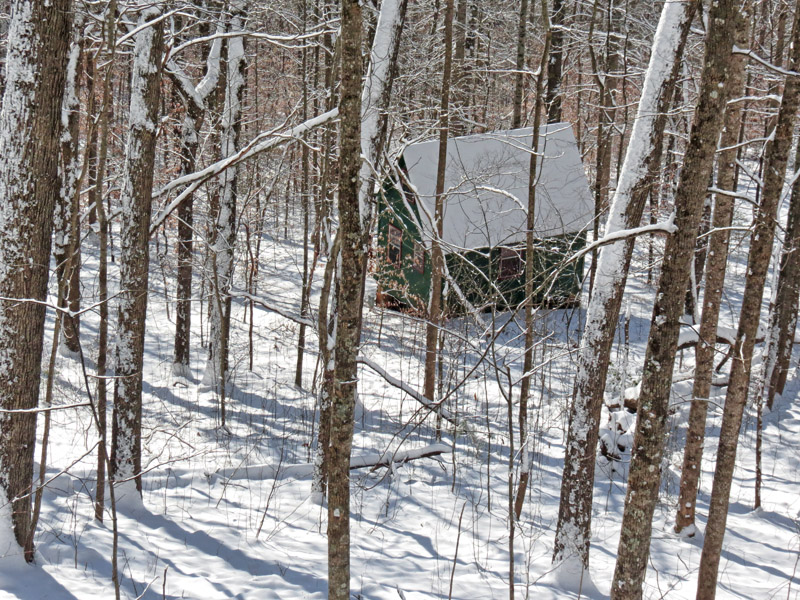 Looking down on our cabin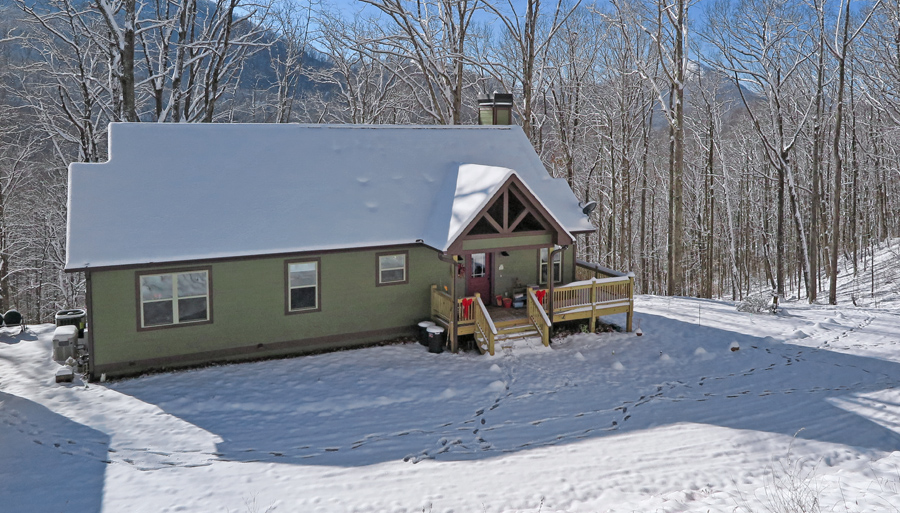 From the slope behind the house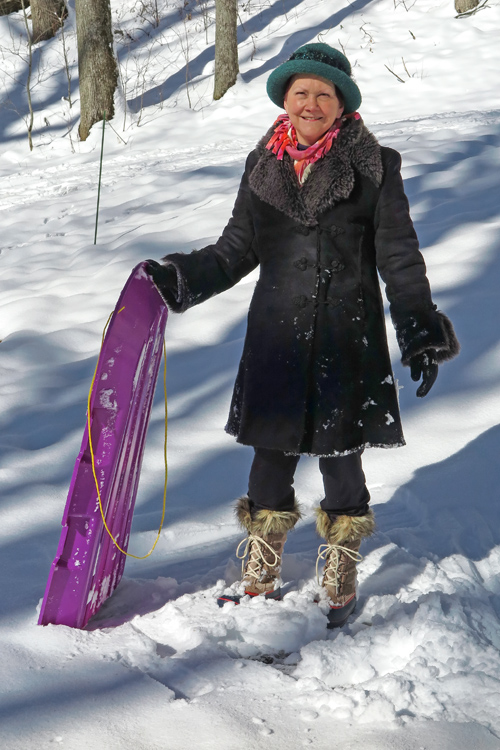 Sledding time!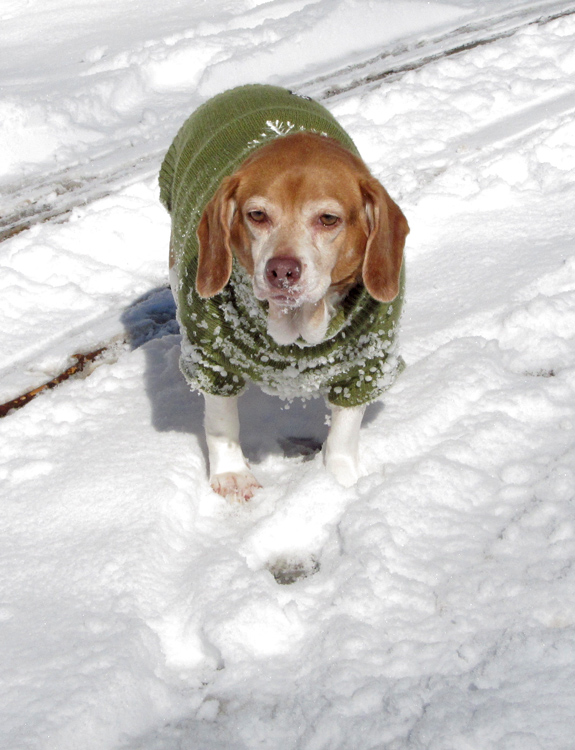 Fabulous Moolah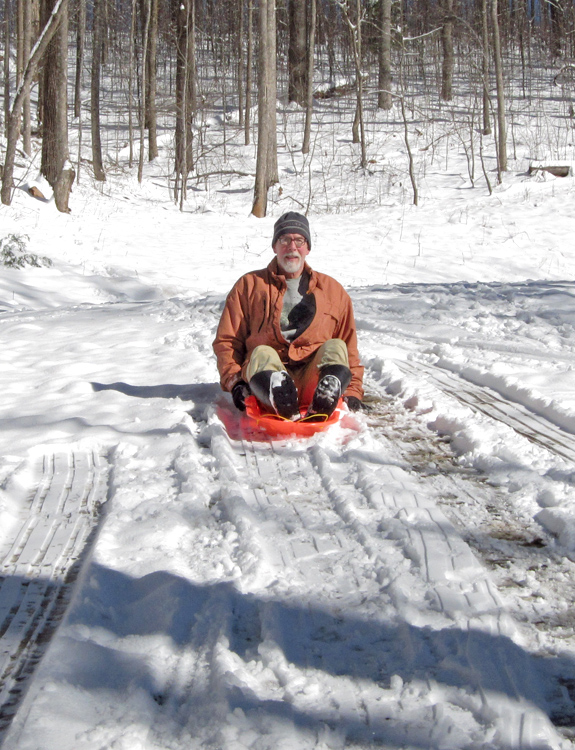 Starting a LONG slide down the driveway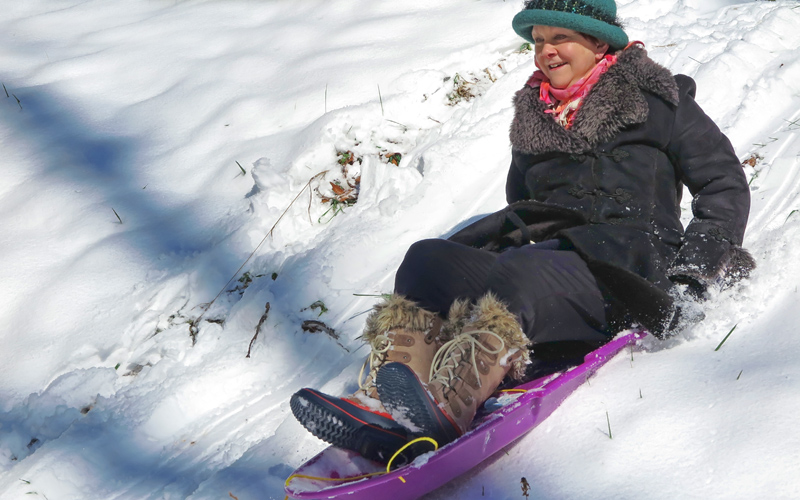 Yeehaw!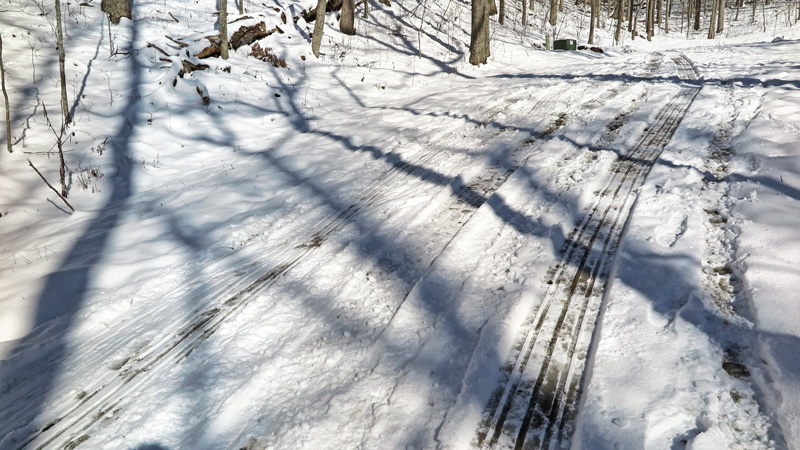 Our sled tracks on the driveway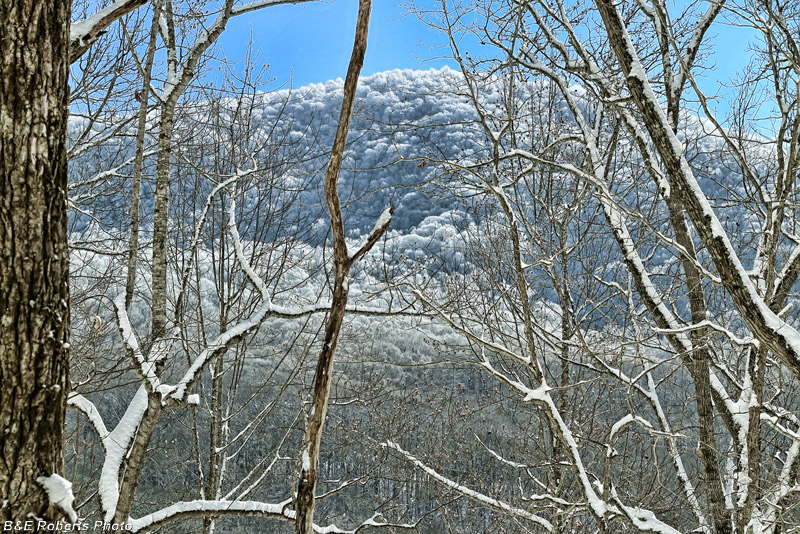 Glistening snow on Eagle Mountain, from the deck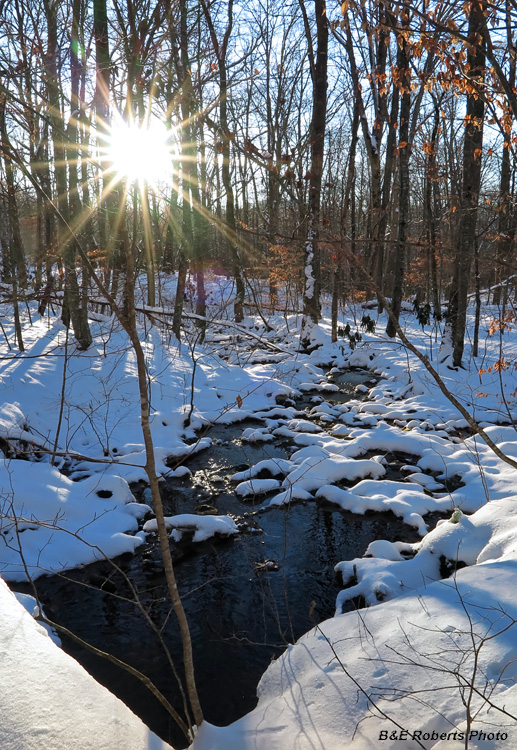 Late afternoon sun at the creek
---
The following day, I took a walk up back: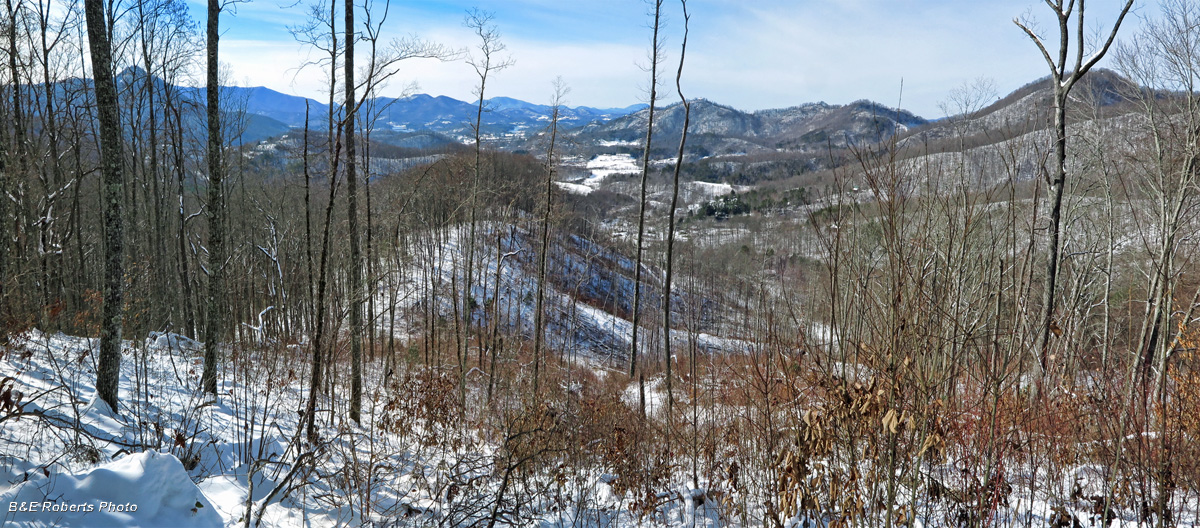 View from the back ridge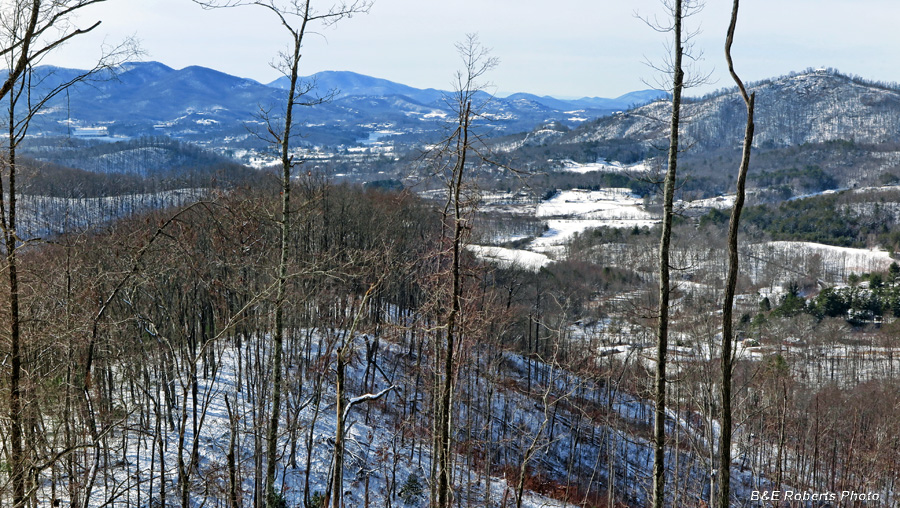 Valley of Bell Creek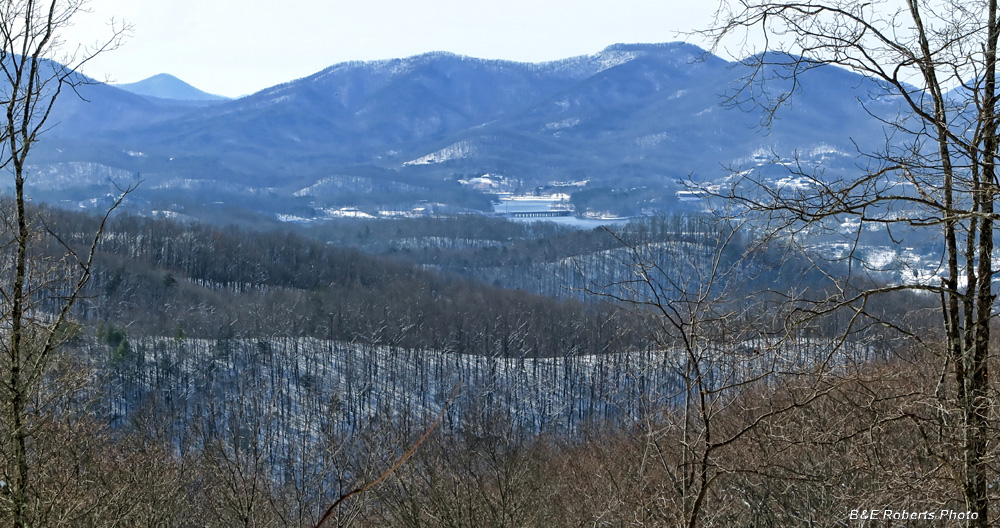 Zoomed in on Lake Chatuge Bridge in the distance
---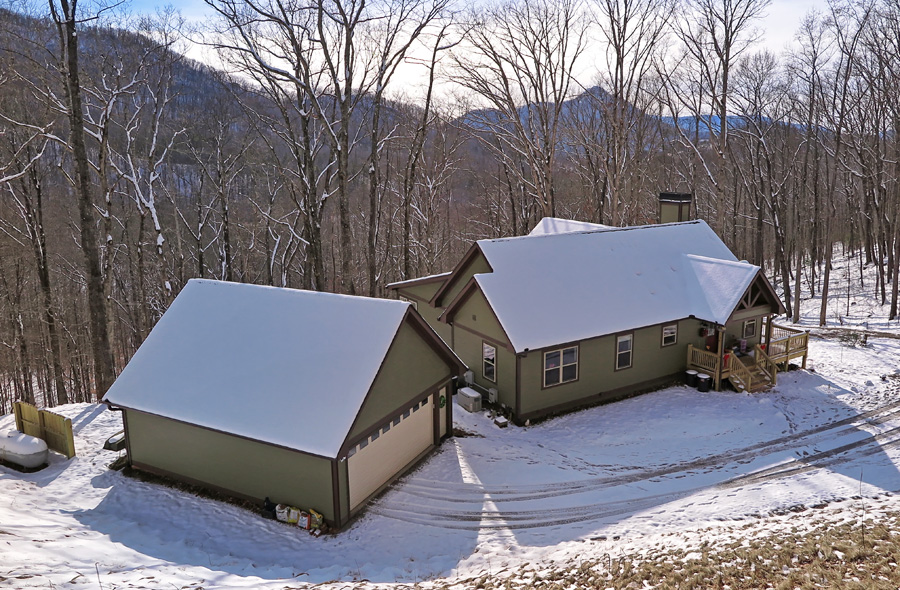 Despite remaining below freezing, the sun was starting to melt the snow.
---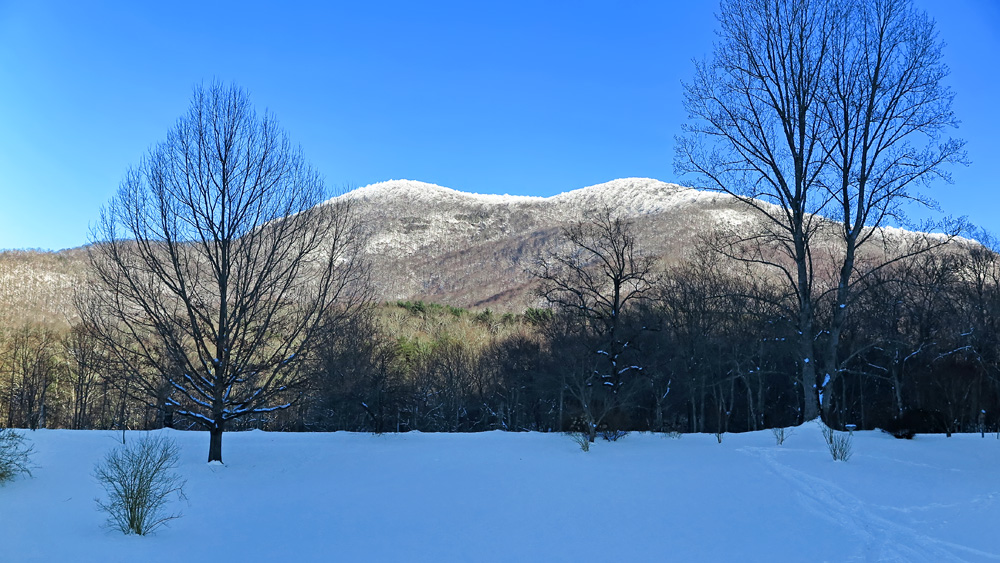 Twin peaks of Eagle Mountain
---