The forecast was for 1-2 inches maximum, but we got almost a foot of snow!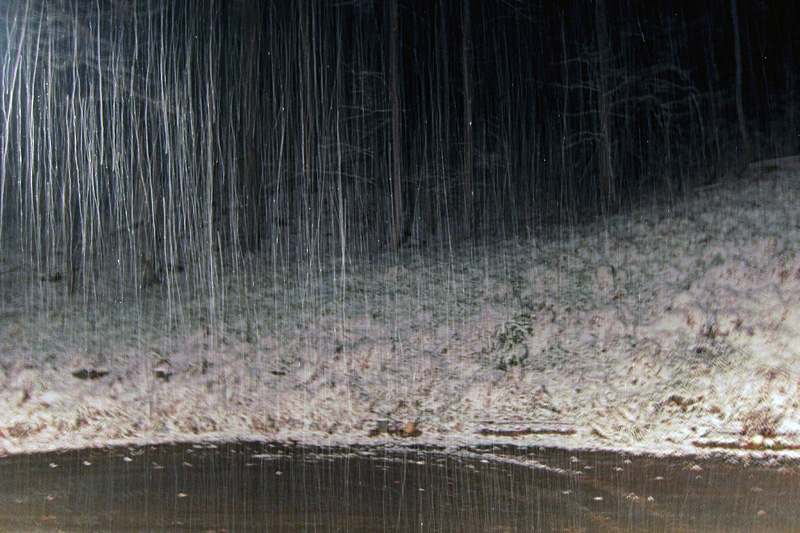 Friday morning - the snow begins...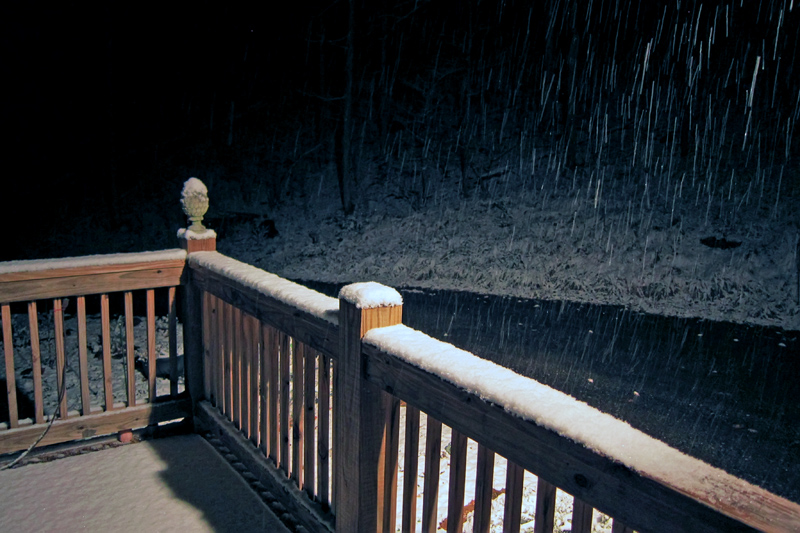 About 6:30 a.m.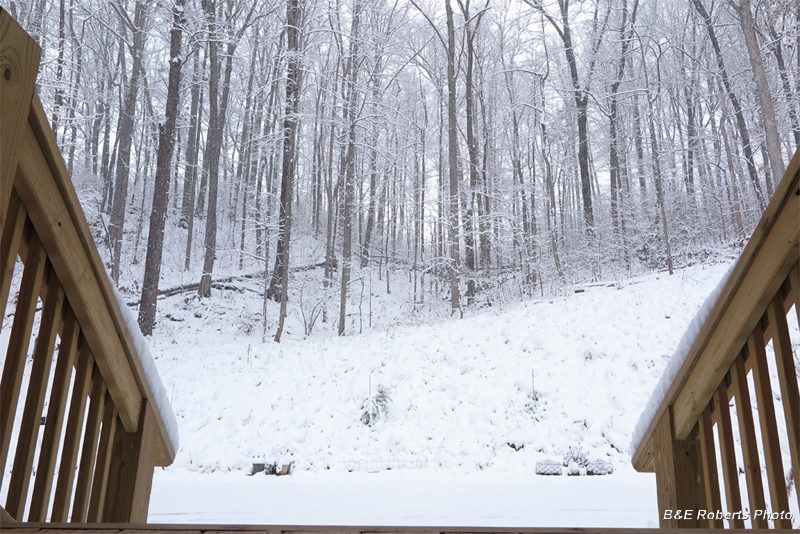 10:30 a.m. - looking uphill from our porch steps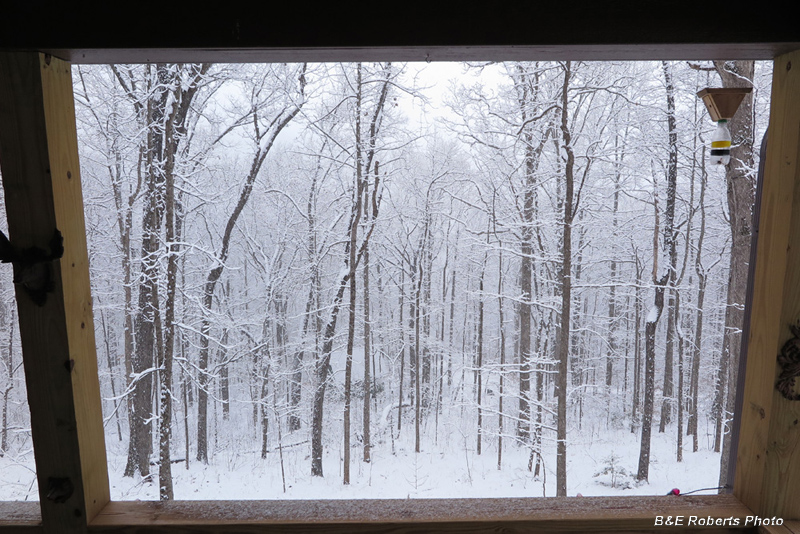 Looking downhill, from our deck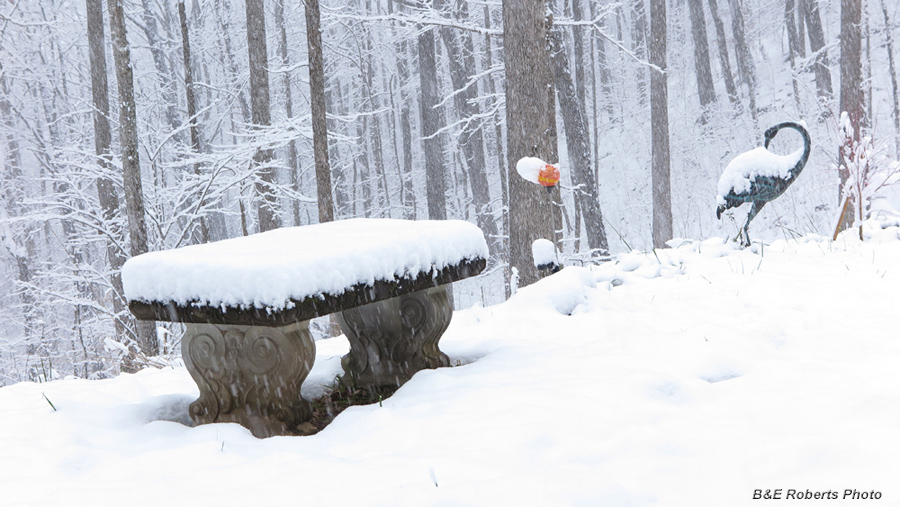 10:45 a.m.
2:15 p.m.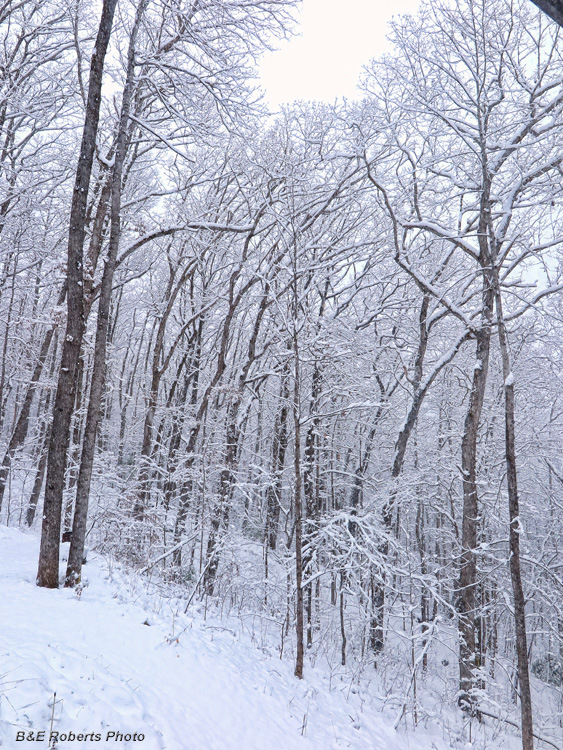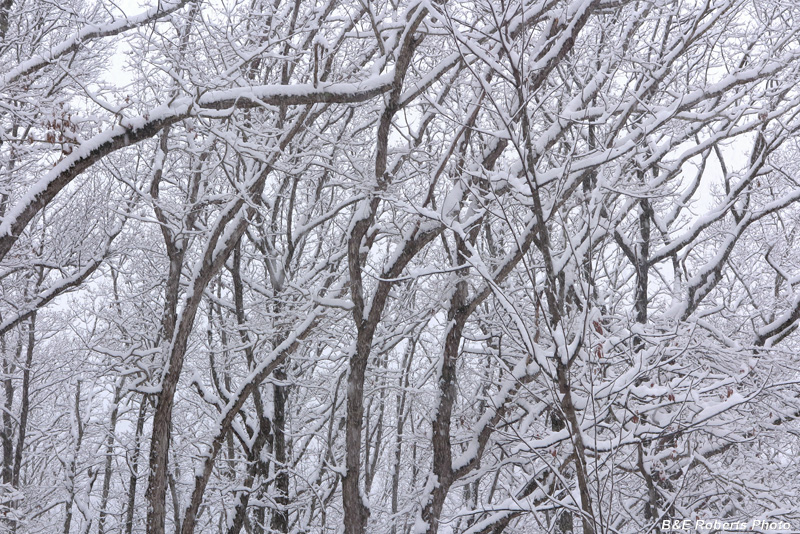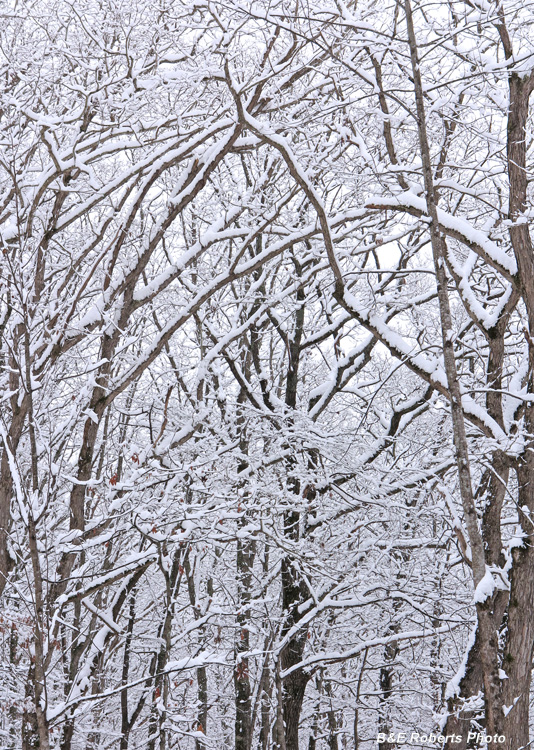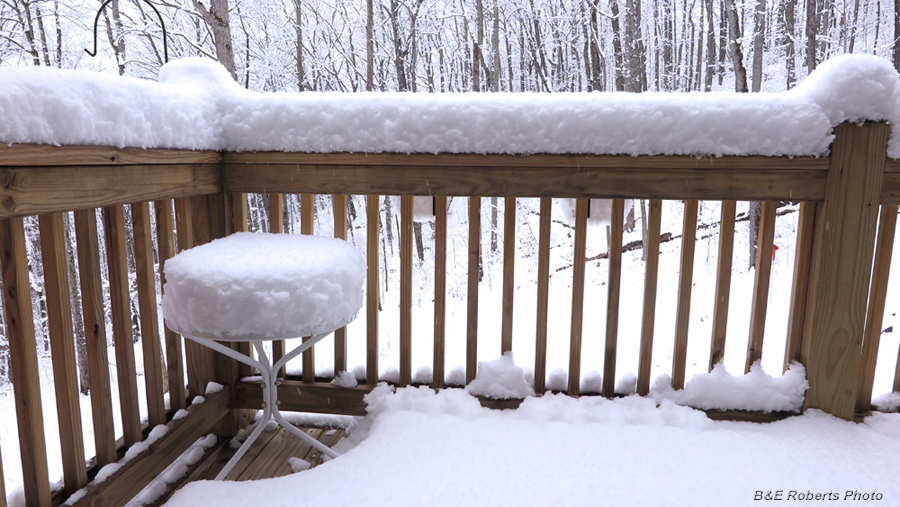 3:15 p.m.
---
The following morning; it was still snowing for a while...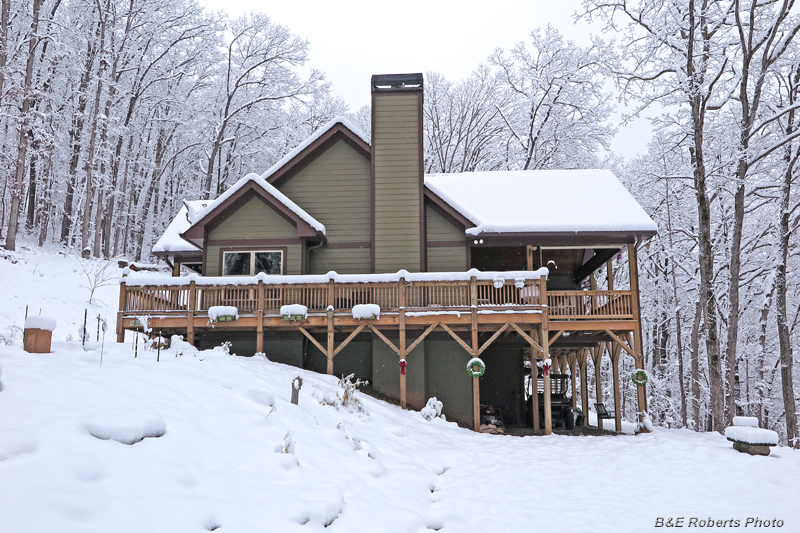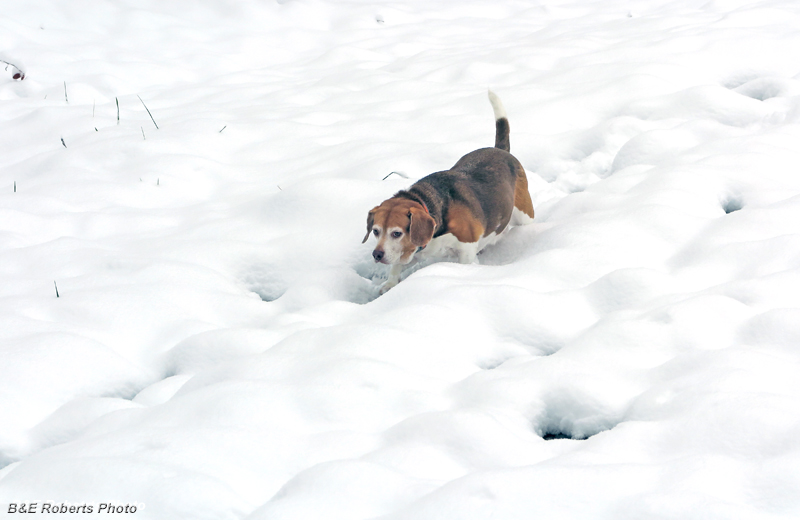 Enjoying the snow!
Several views around our yard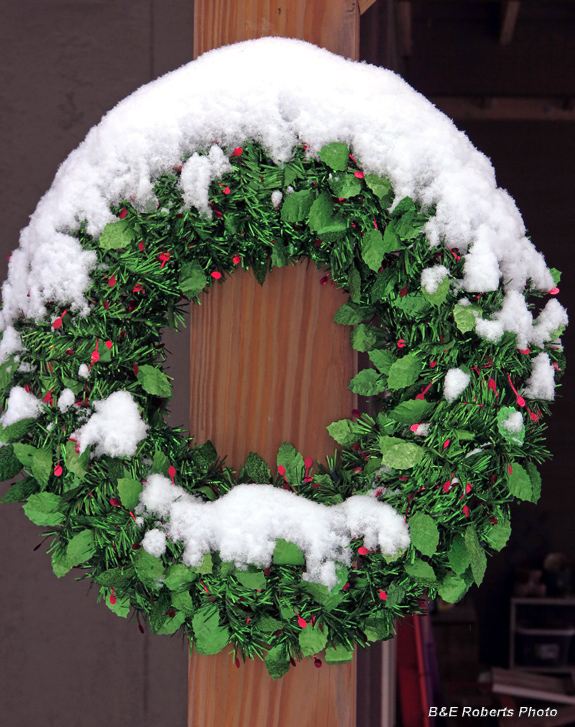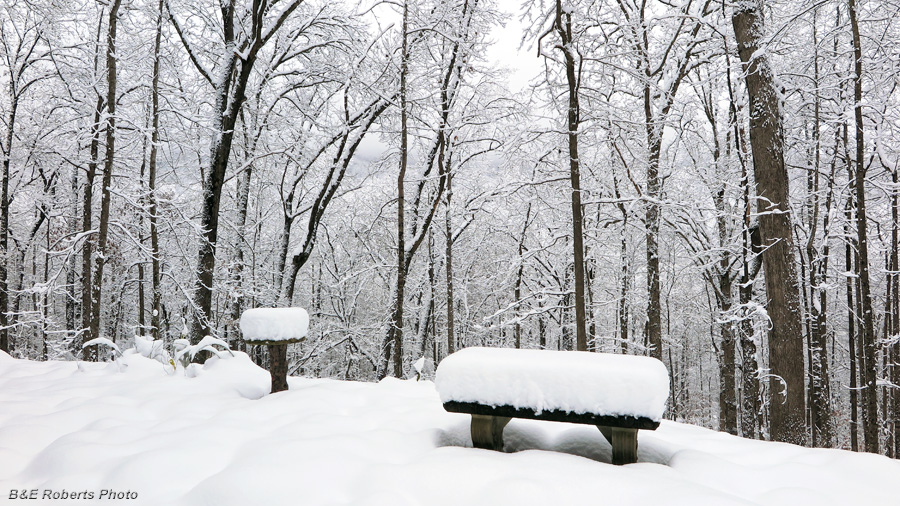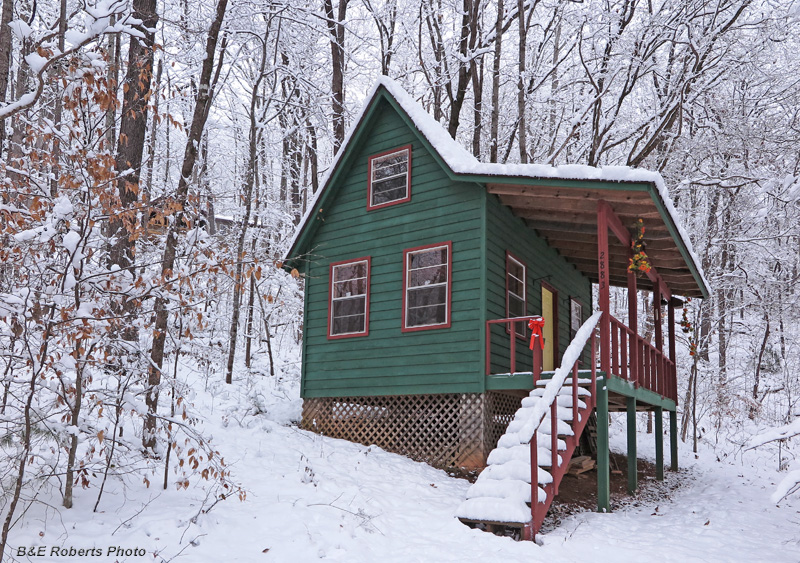 Our cabin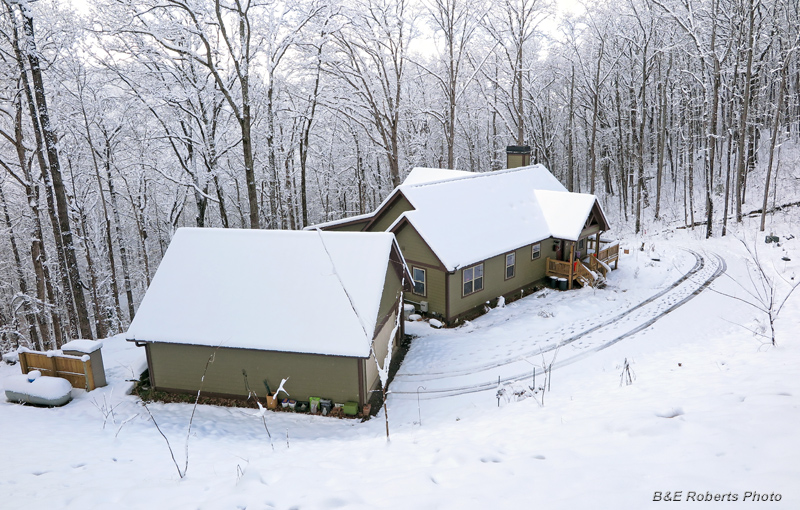 I headed up to the ridge behind our house for some snowy views...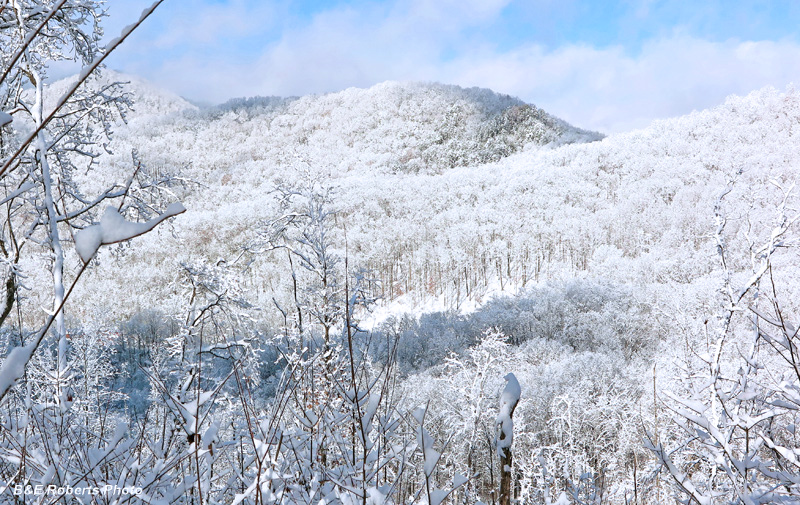 Looking across the cove to the north as I reached the ridge top
---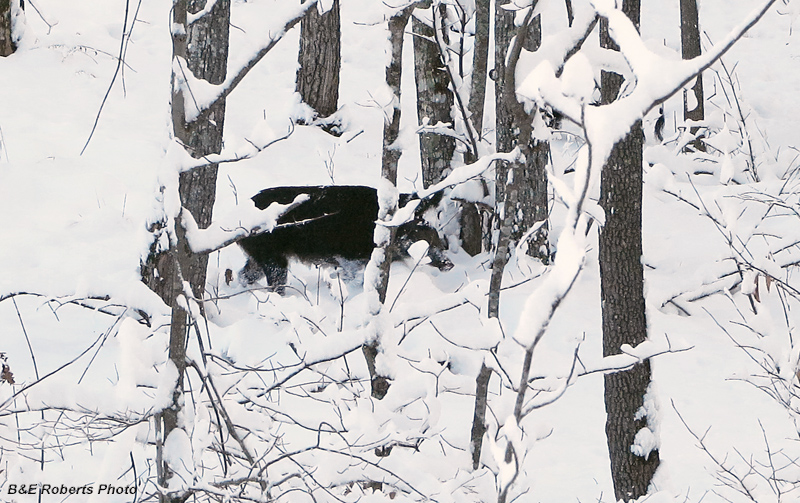 Heading further up the ridge, something dark caught my eye. I spotted two large wild hogs,
then several more, along with a group of about a dozen piglets.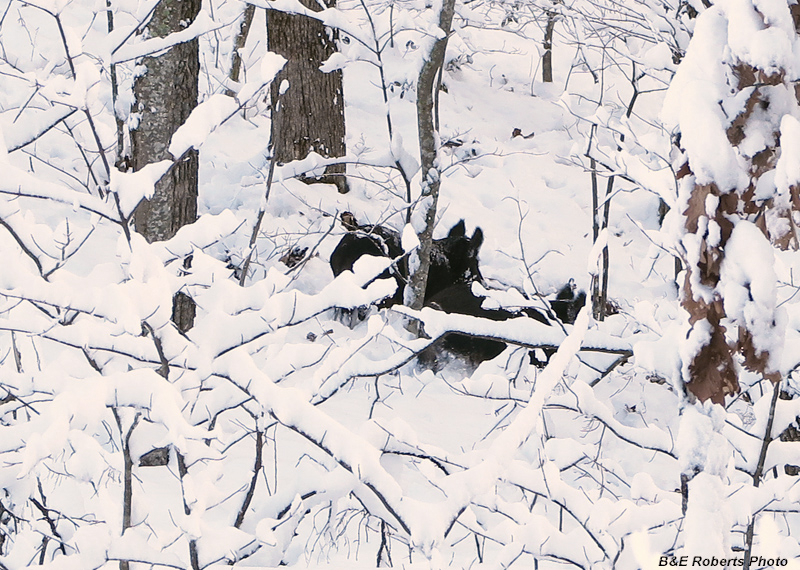 Pair of hogs. See the two pairs of ears?
Without my telephoto, these images were the best I could get through the woods...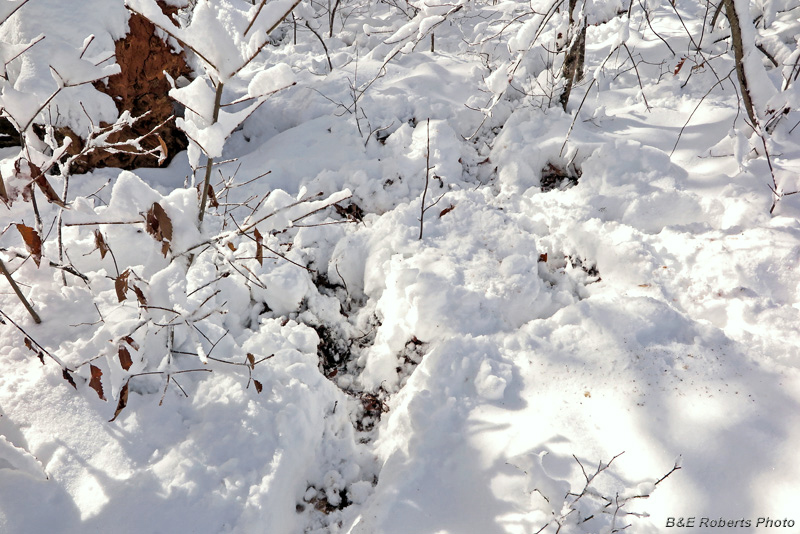 Even through a foot of fresh snow, the destructive hogs were rooting the ridge into a mess.
---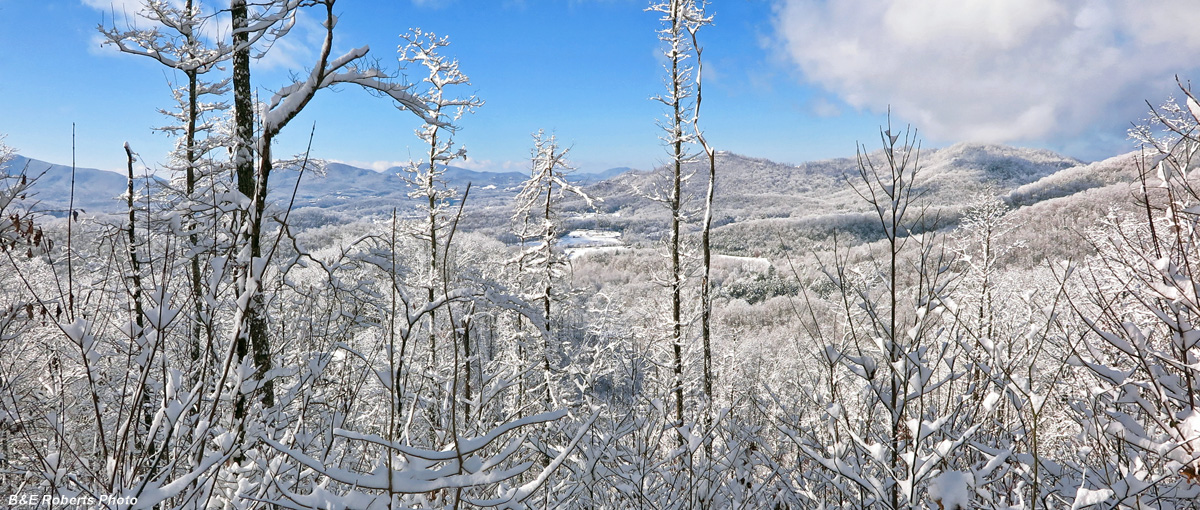 Further uphill, a nice view to the west
Zooming toward the SW, the bridge into Hiawassee over Chatuge.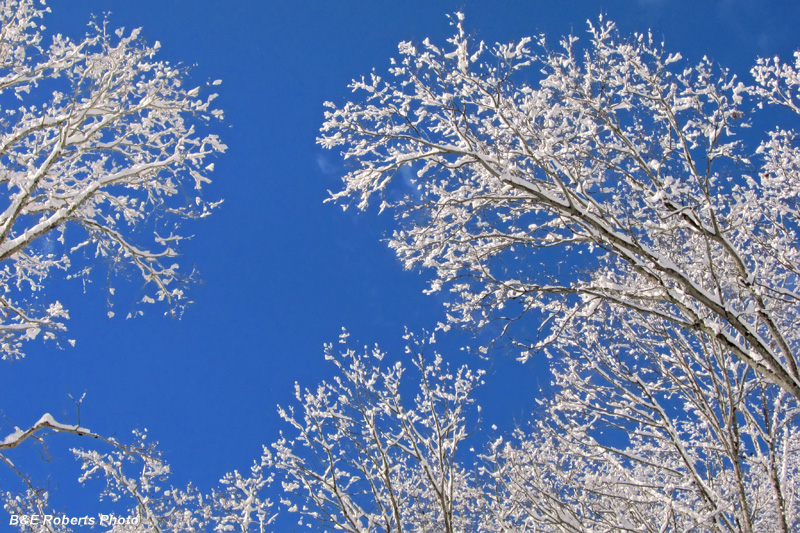 ---
We took a little drive around our neighborhood...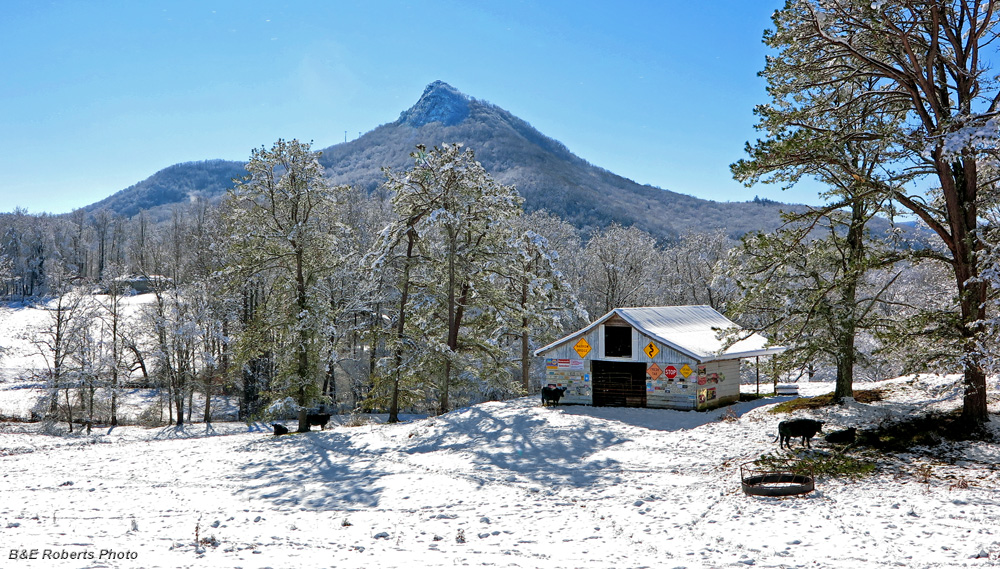 Bell Knob, looking like a small Matterhorn, rises behind a barn.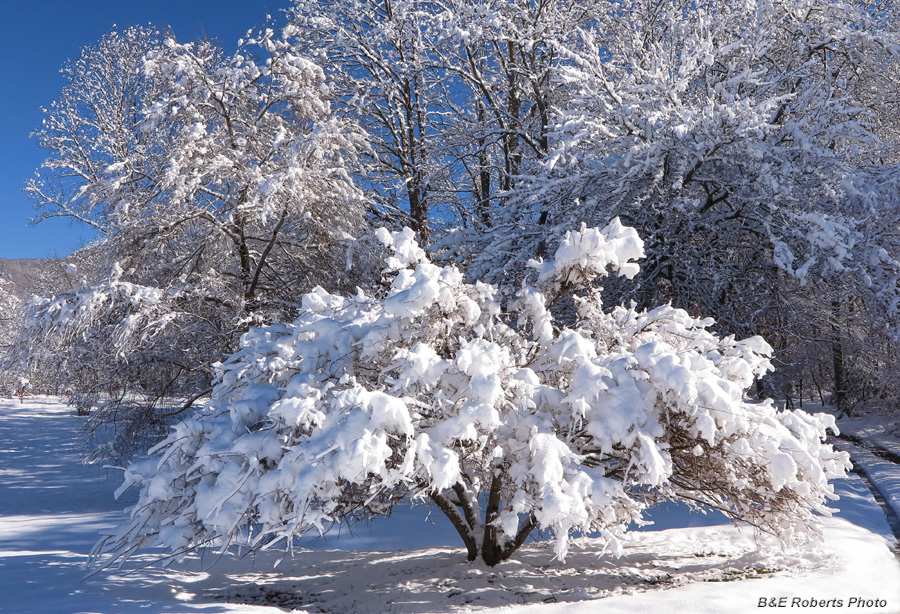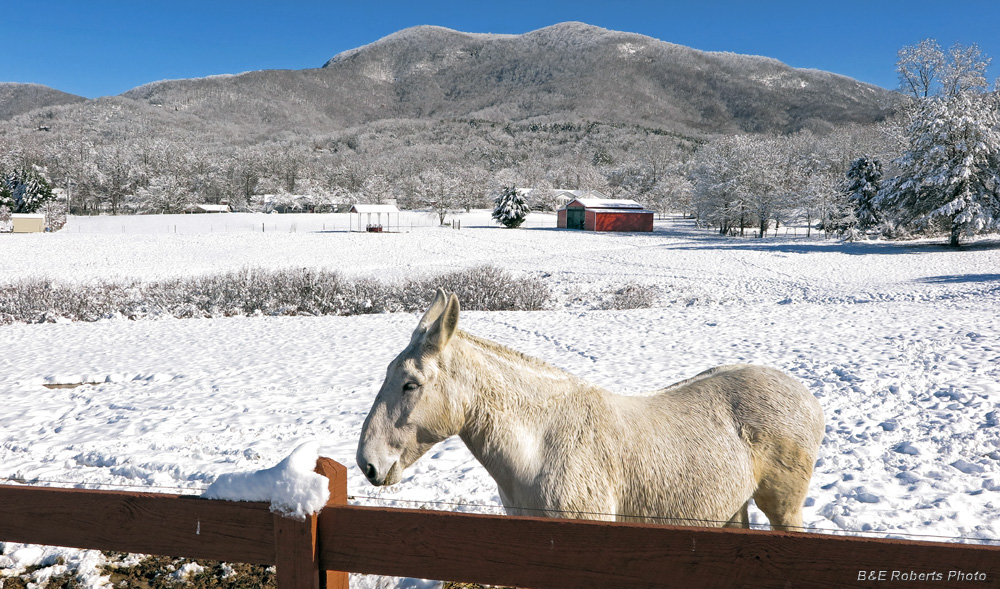 A couple of big critters in a nearby pasture...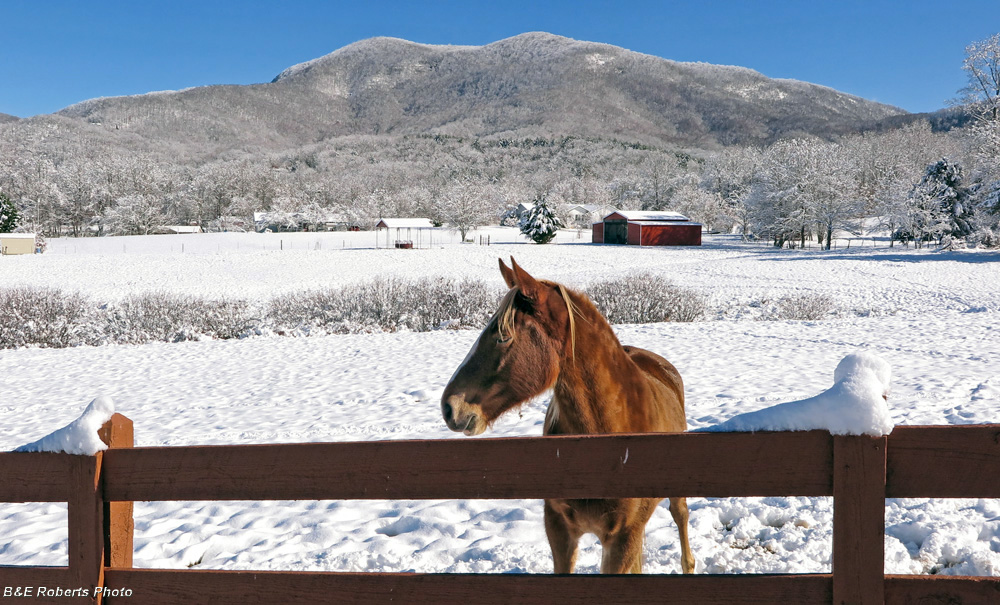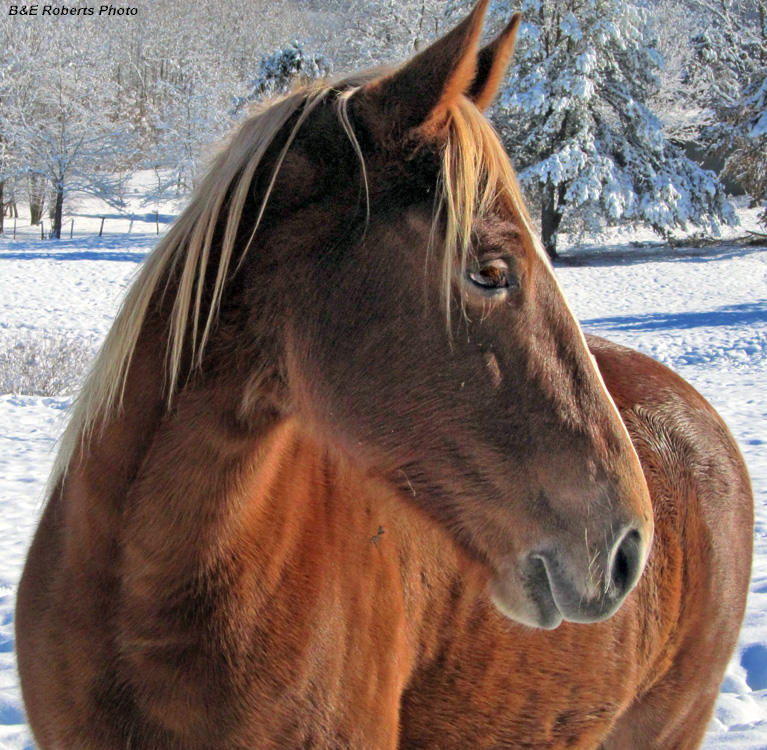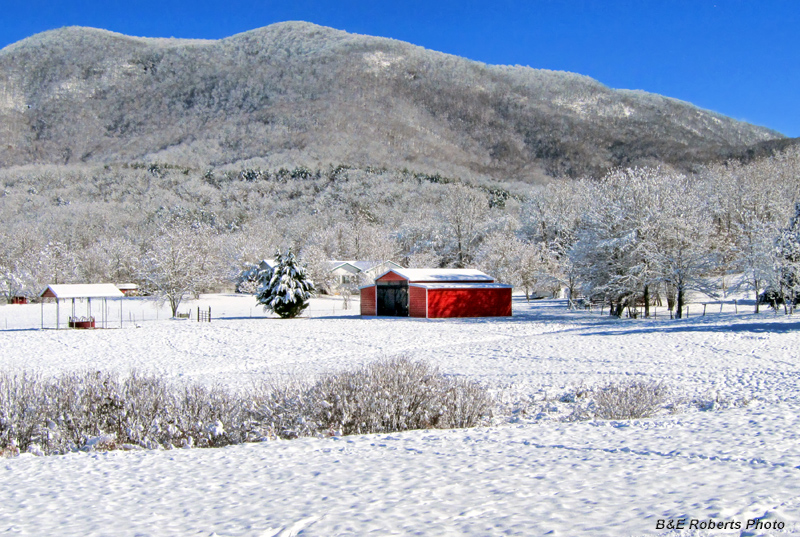 Below Eagle Mountain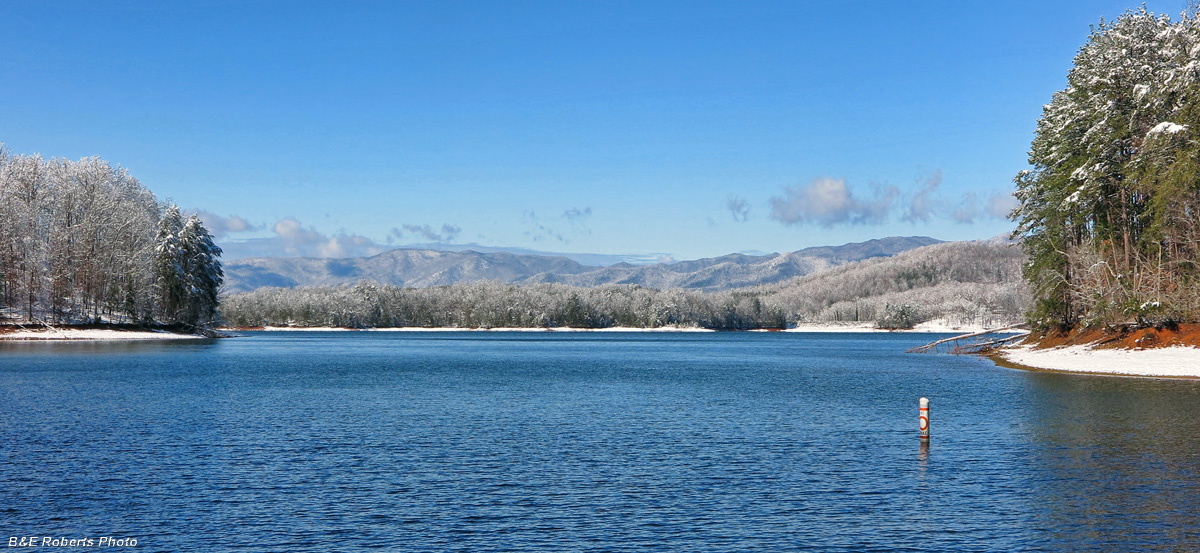 Tusquitee Mtn range from a cove on Lake Chatuge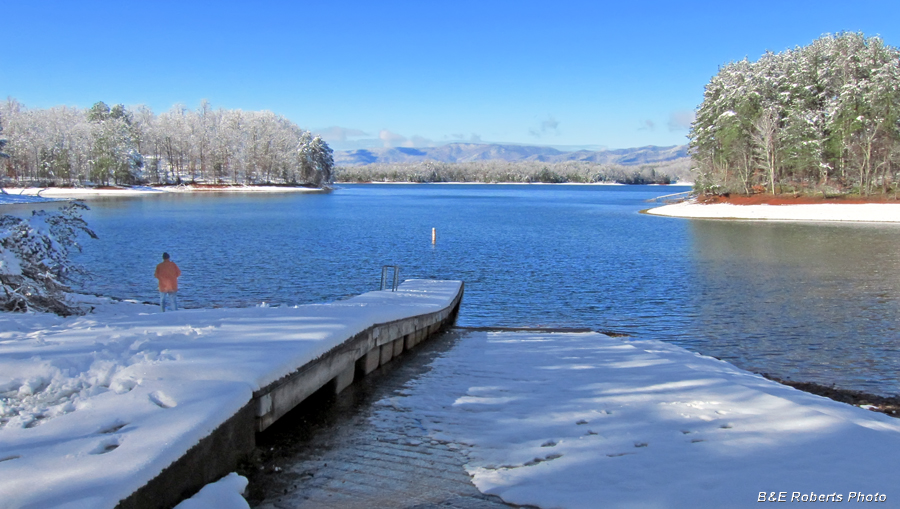 Cove at Jackrabbit Recreation Area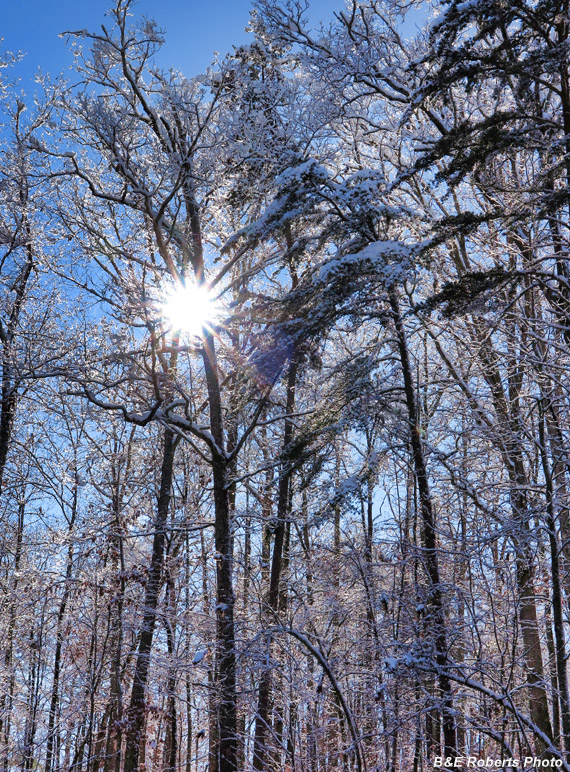 Sun through the trees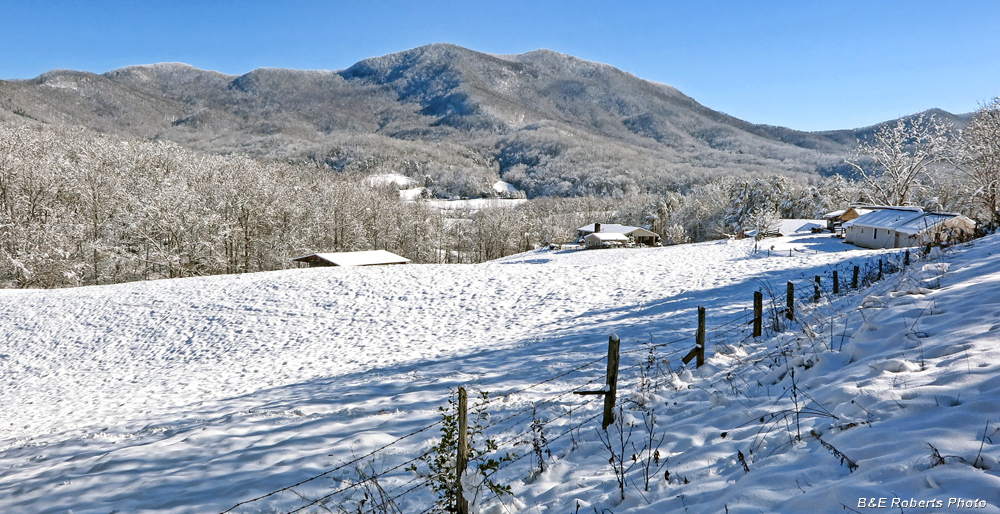 View of our neighborhood from Low Gap Road, Eagle Mtn at center.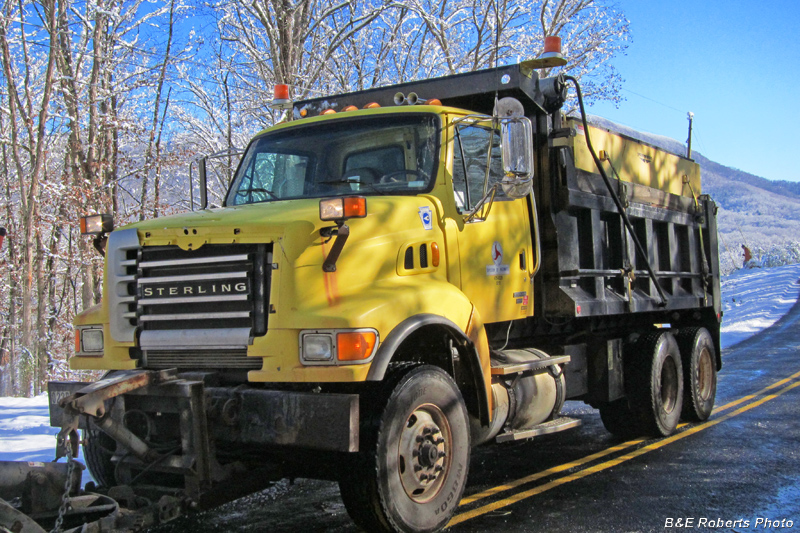 Snow-plow
You can see me (B) lining up the previous photo at far right background...
---