Indian Cucumber Root (Medeola virginiana)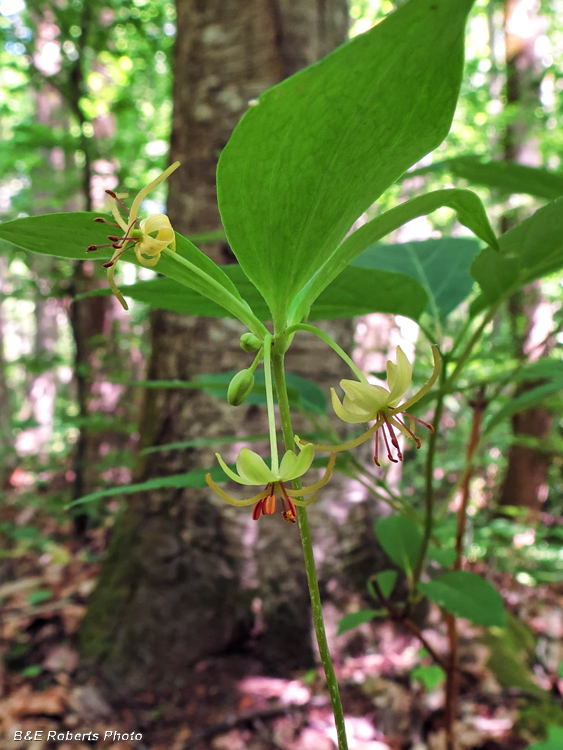 ---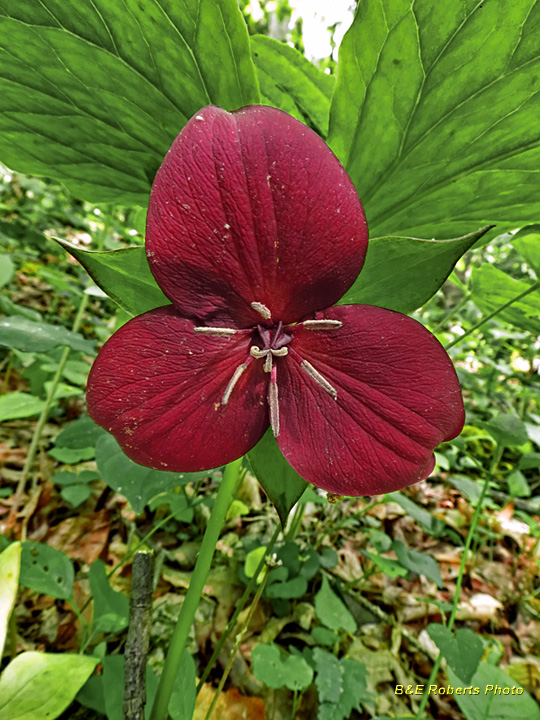 Vasey's Trillium (Trillium vaseyi), starting to look its age...
---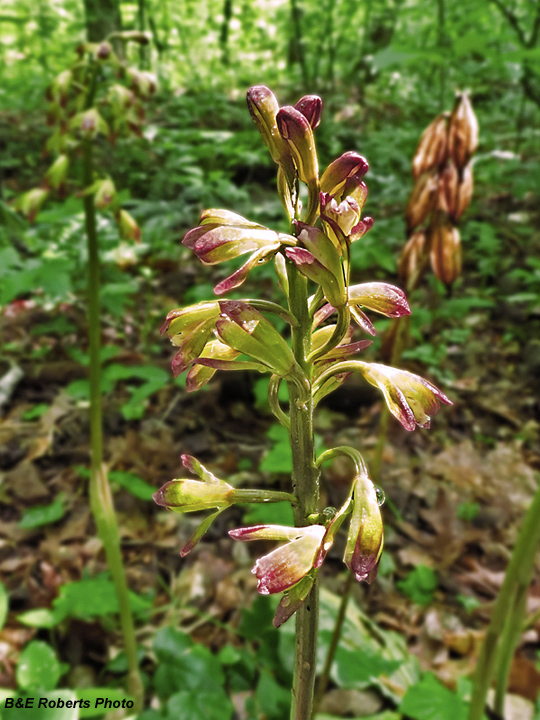 Putty-root Orchid, aka Adam & Eve Orchid (Aplectrum hyemale)
---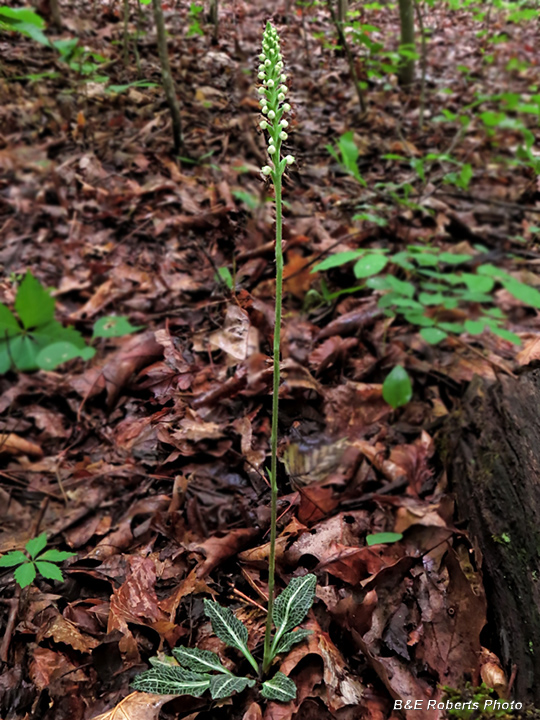 Downy Rattlesnake Plantain (Goodyera pubescens) in habitat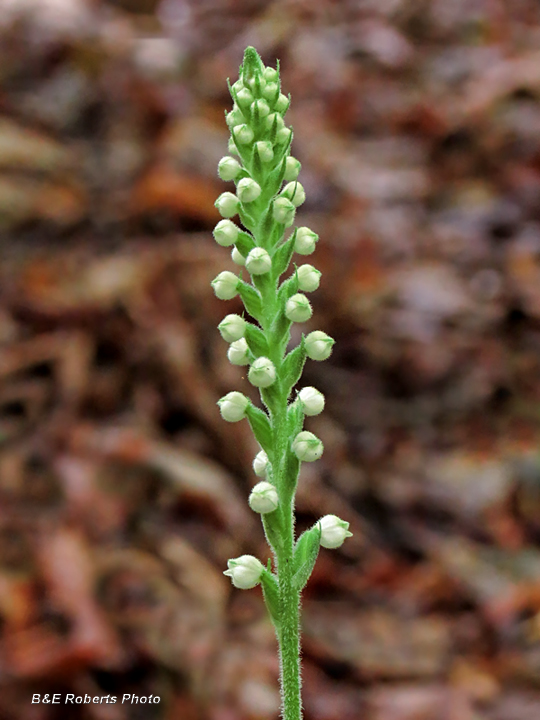 Downy Rattlesnake Plantain buds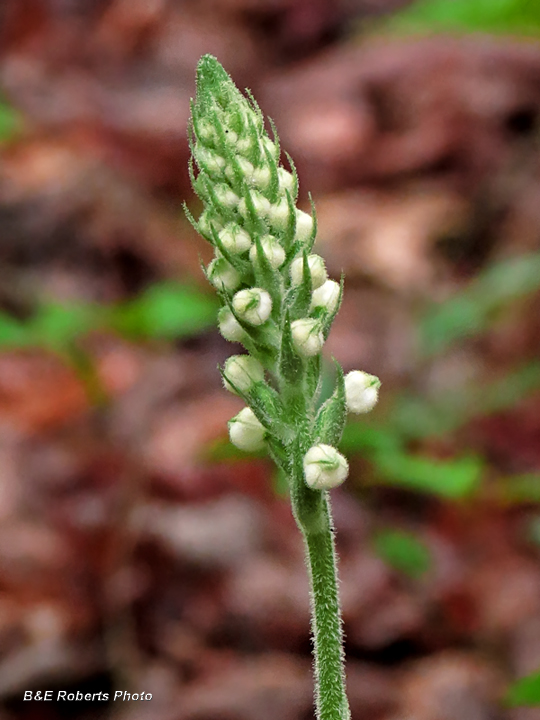 Despite the common name, this is not a plantain, but an orchid...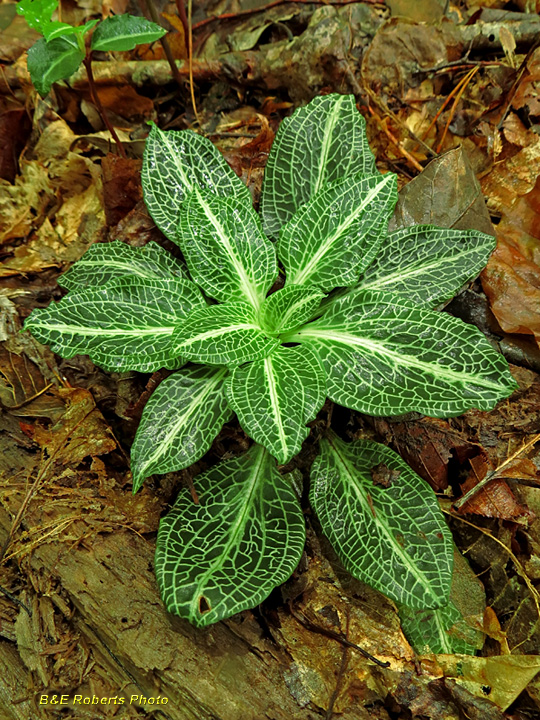 Basal leaves
---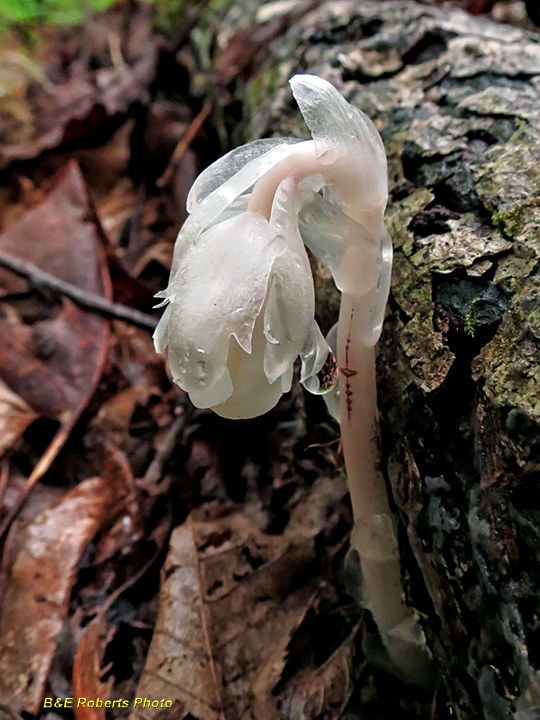 Indian Pipe (Monotropa uniflora) - pink form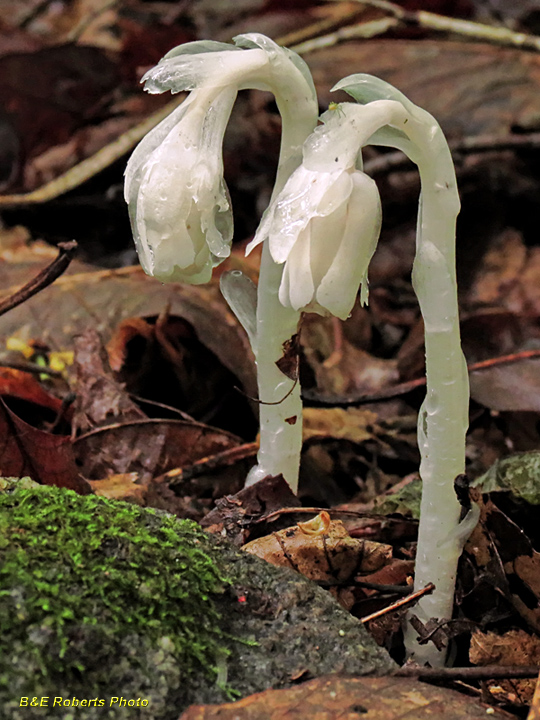 Indian Pipes
---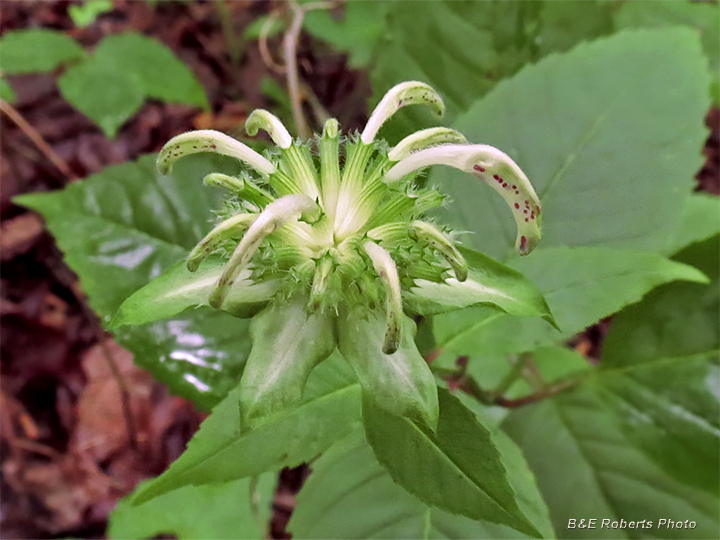 White Bergamot, aka Basil Balm (Monarda clinopodia)
---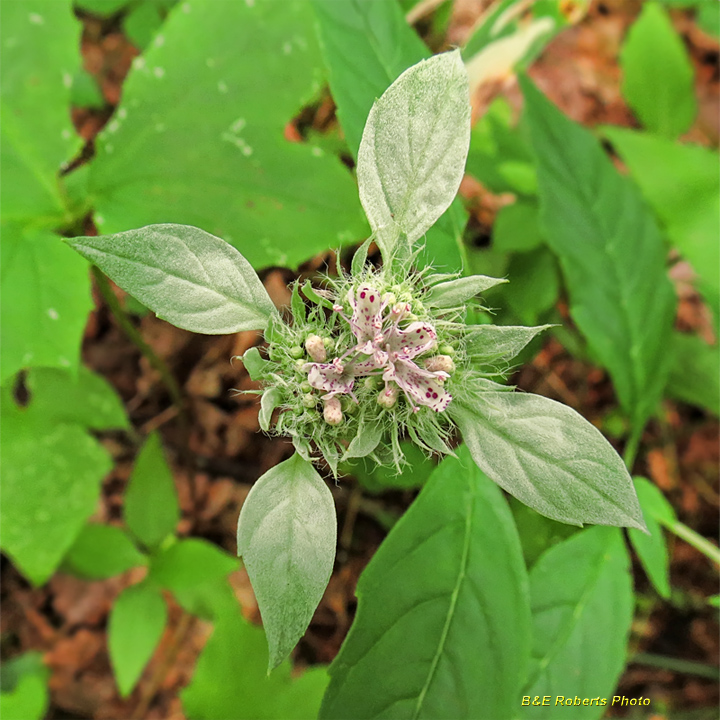 Hoary Mountain Mint (Pycnanthemum incanum)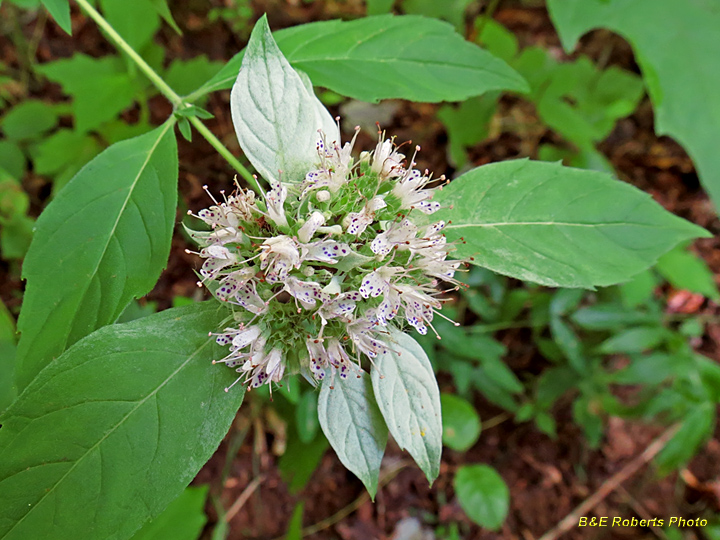 ---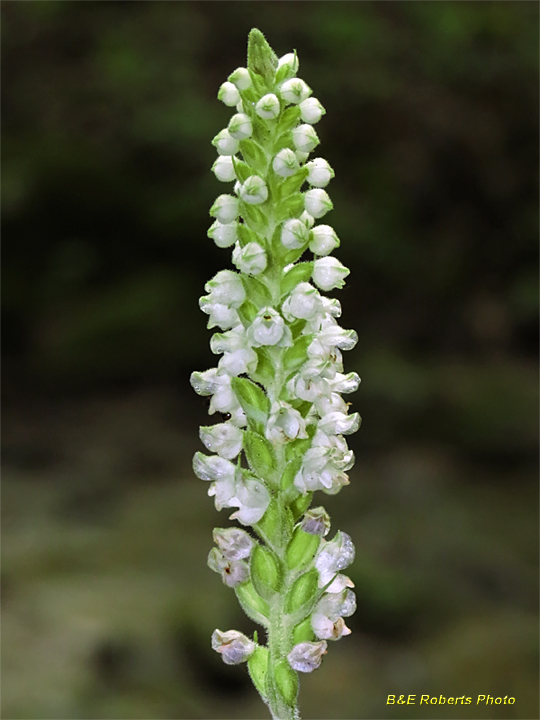 Downy Rattlesnake Plantain in full bloom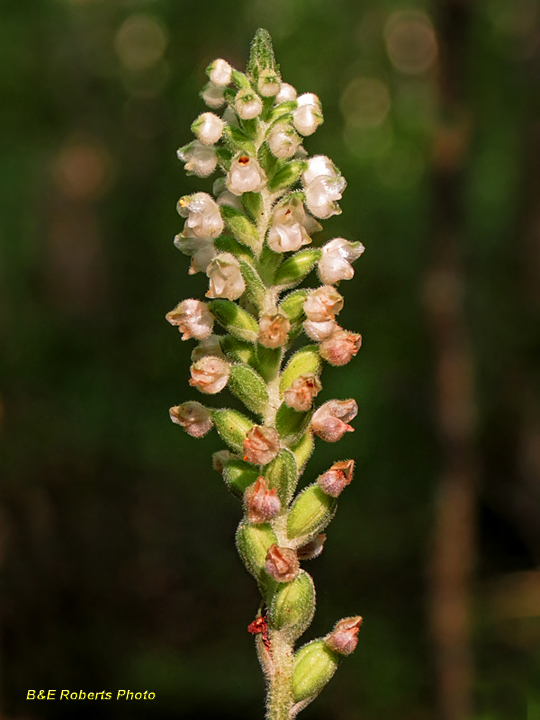 This orchid, in soft evening light, exhibits more color than the usual white flowers.
---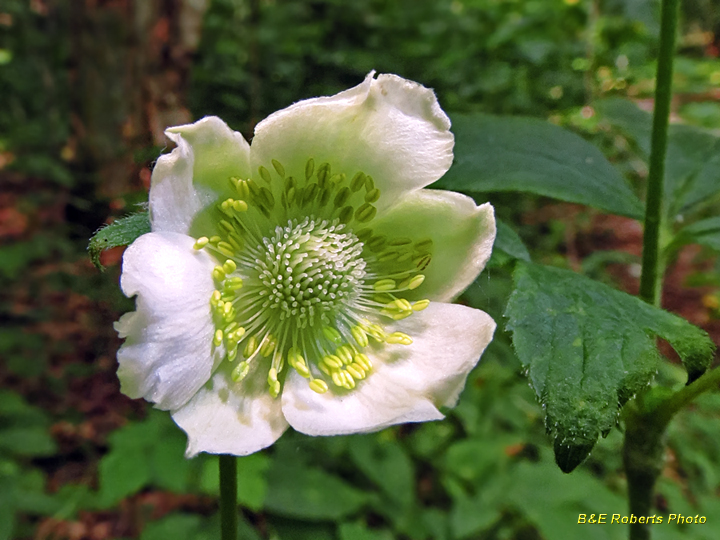 Thimbleweed, aka Tall Anemone (Anemone virginiana)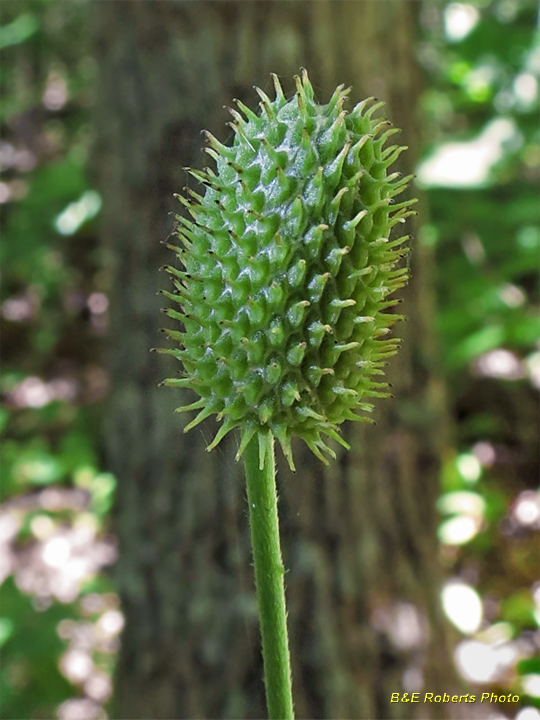 You can tell from the seed pod how Thimbleweed got its common name.
---
Cranefly Orchid (Tipularia discolor)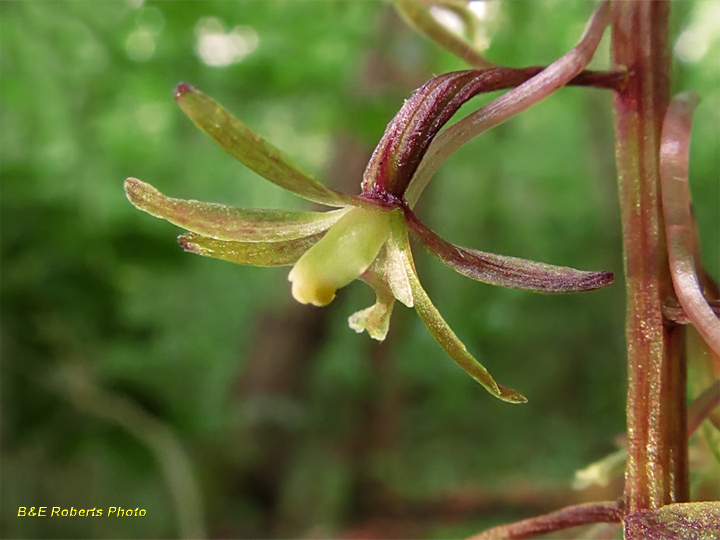 Orchid flower detail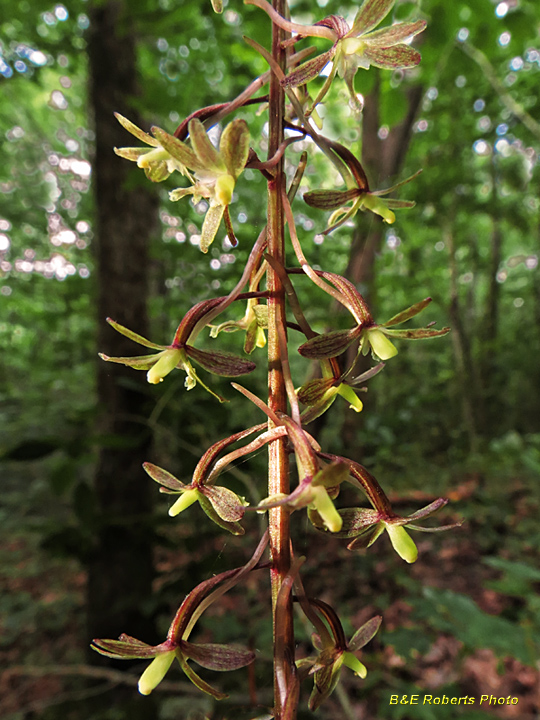 Cranefly Orchid
---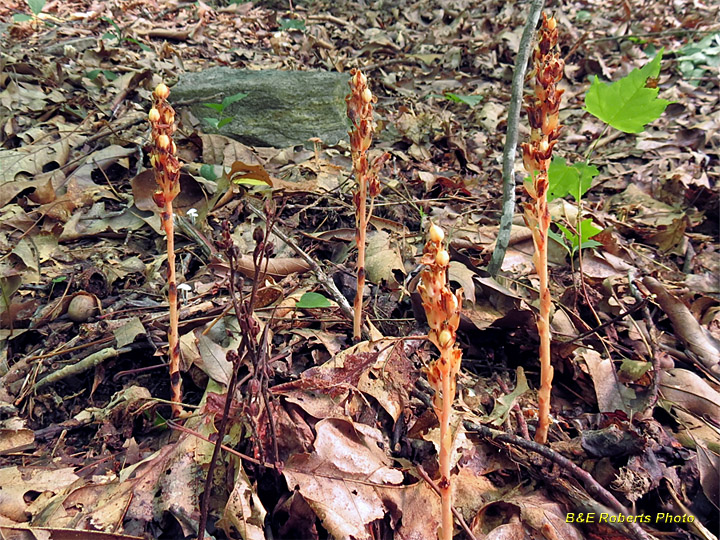 Pinesap, aka False Beechdrops, in habitat
(Hypopitys monotropa, formerly Monotropa hypopitys or Monotropa hypopithys)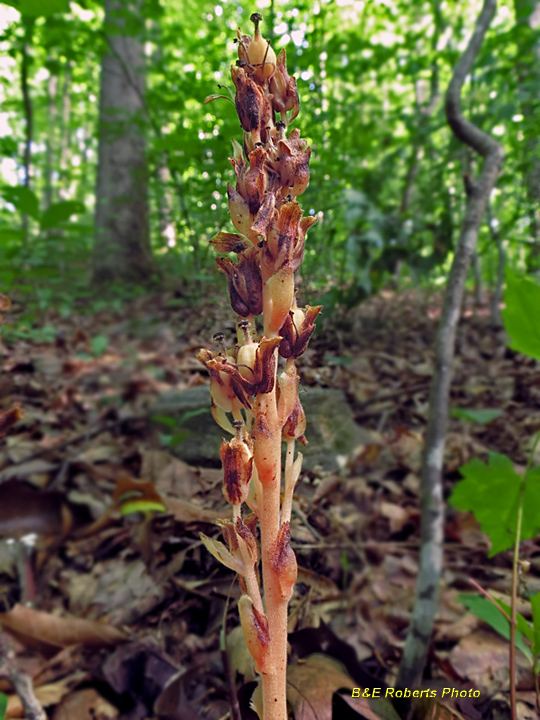 Pinesap
This plant, which contains no chlorophyll, is a saprophyte that obtains its nutrients from
tree roots via a fungal intermediary. It is related to Indian Pipe (see above, this page).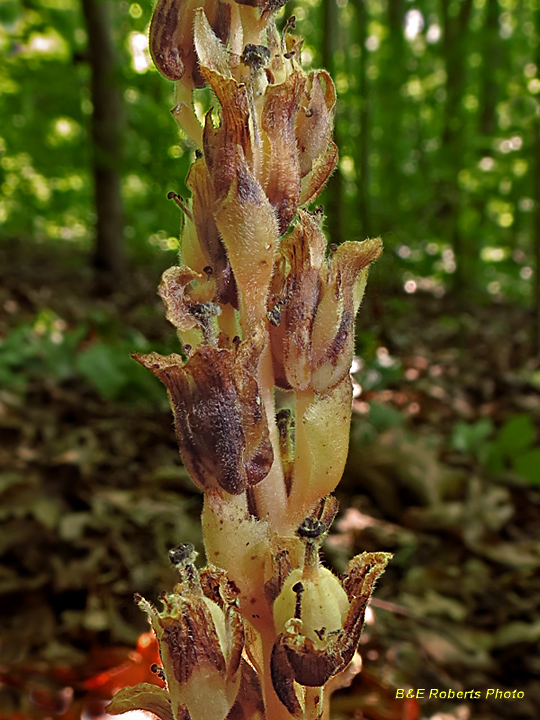 Pinesap, showing fruit capsules emerging from flowers.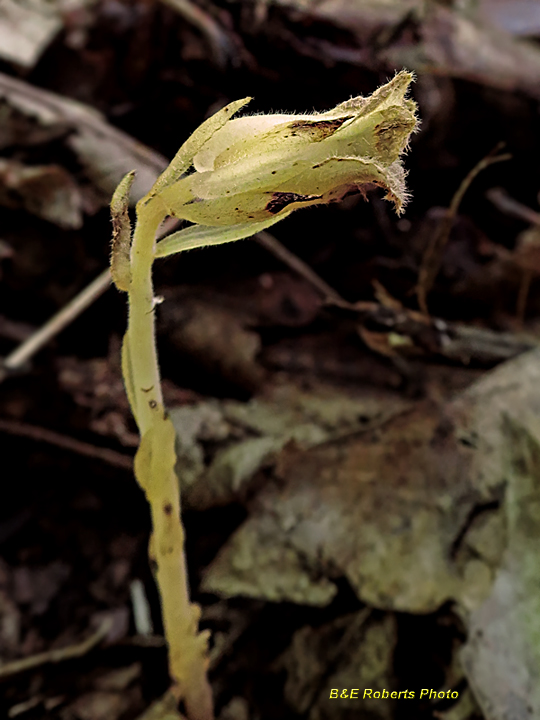 A new Pinesap emerging
---