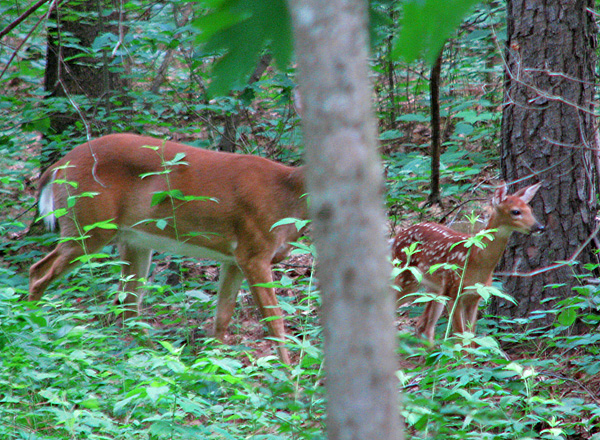 Doe & fawn
Dusk was approaching, no time to get a tripod, hand-held, at 1/6 sec shutter speed.
This was the only shot close to being in focus!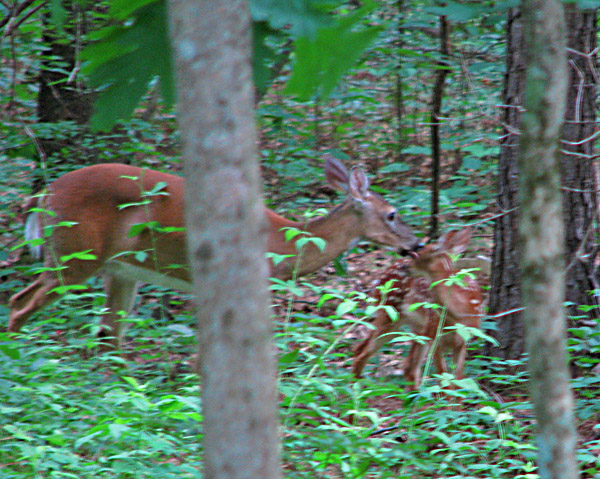 Doe licking fawn
Normally I wouldn't post this blurry a shot, but the subject was cute...
---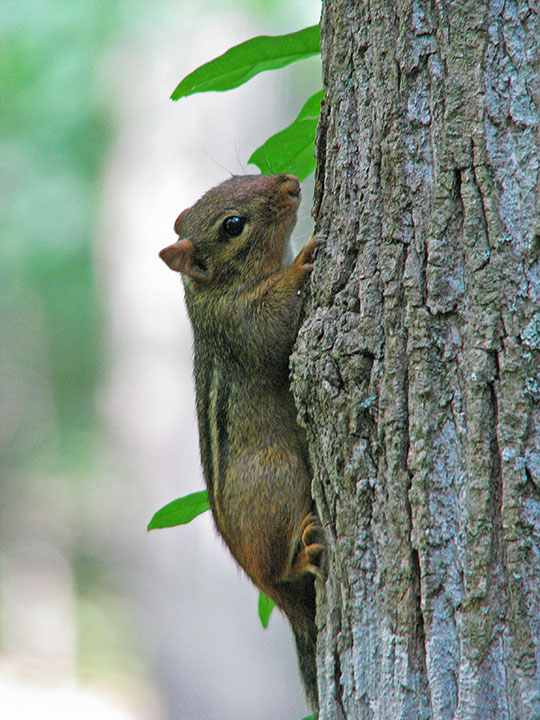 Chipmunk escaping from Molly
---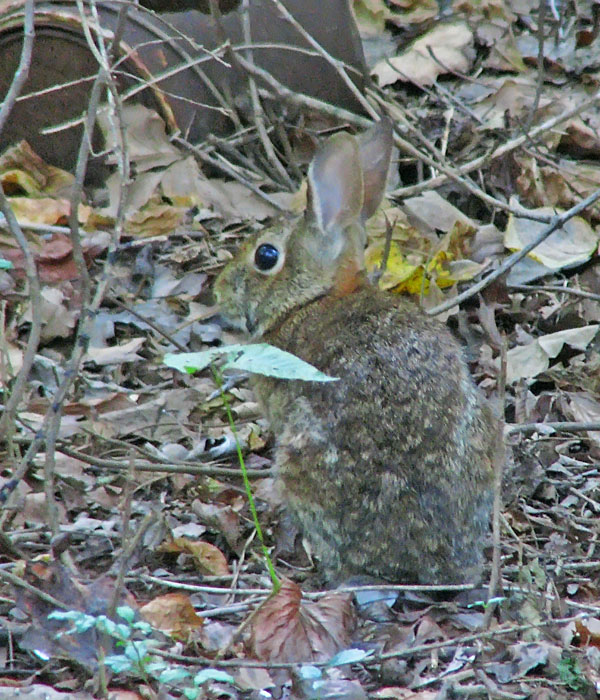 Rabbit out back at dusk...
---
A few backyard deer: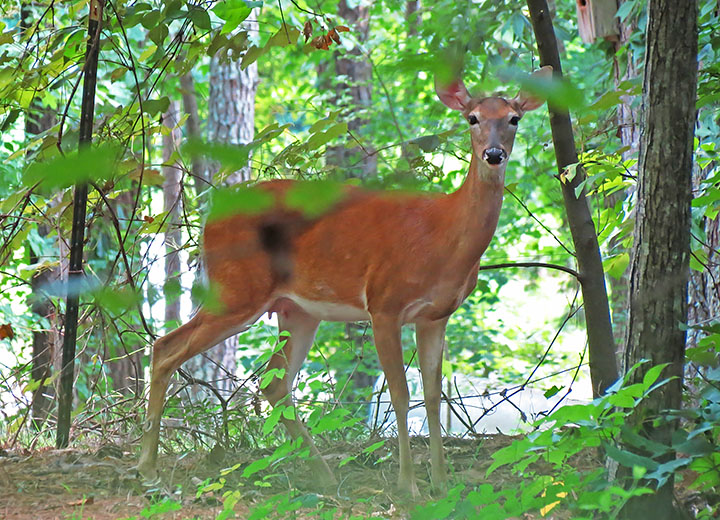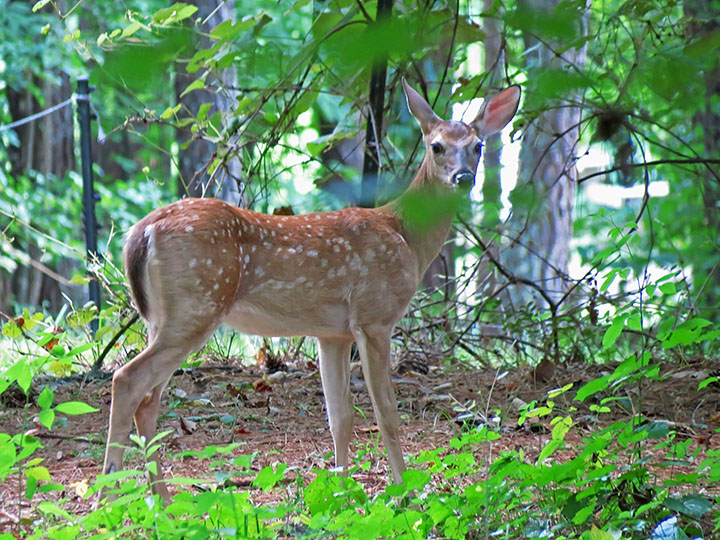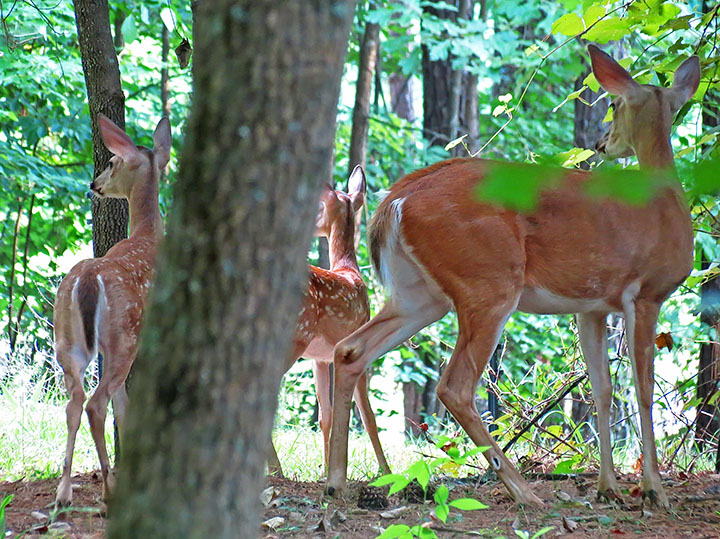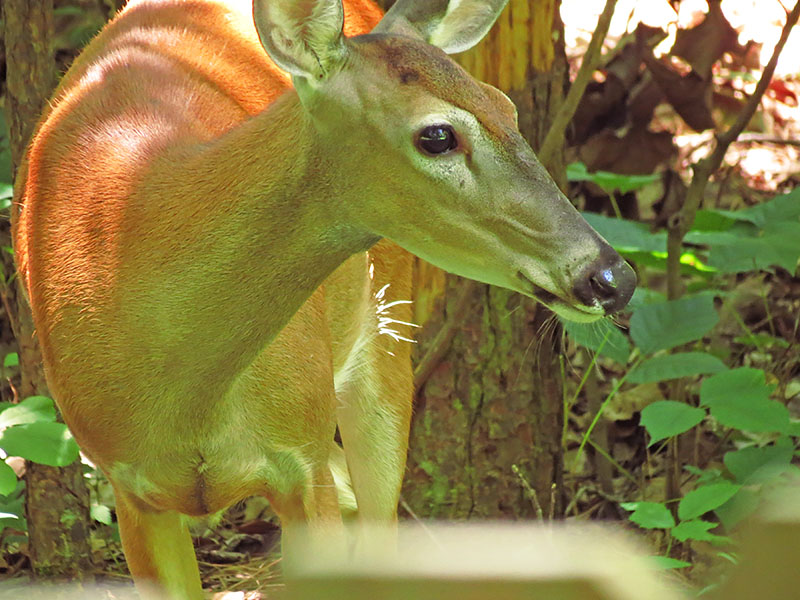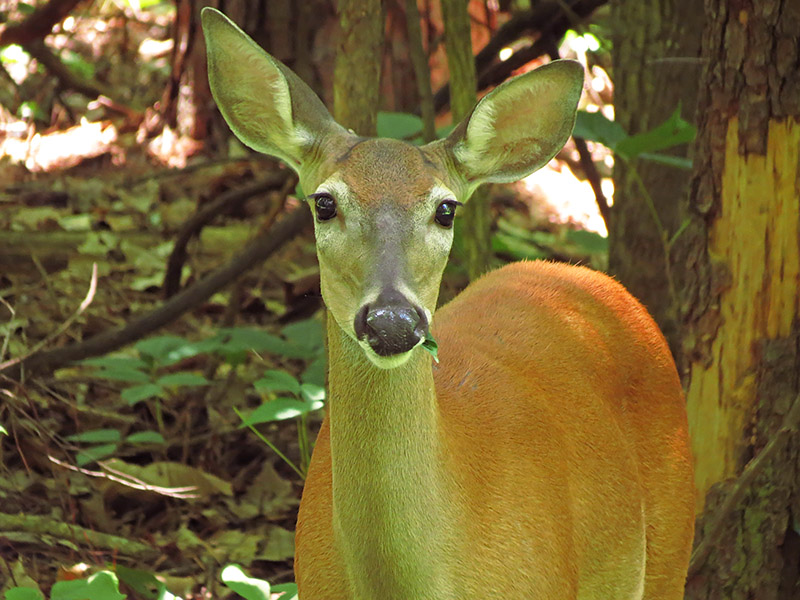 ---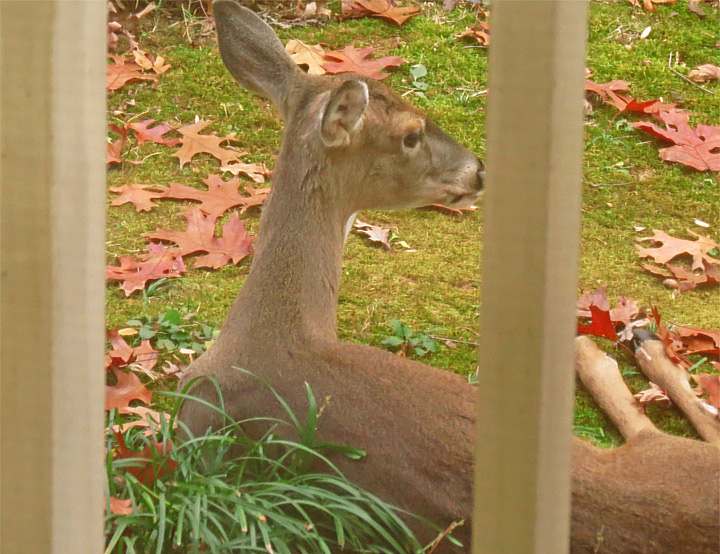 This doe hung out for several hours in front of our house - &nbsp December 2012
---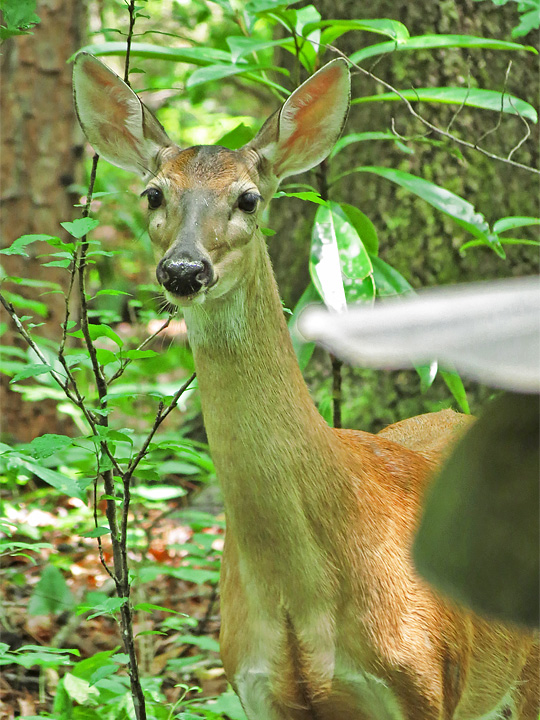 Mama deer
Fawn
---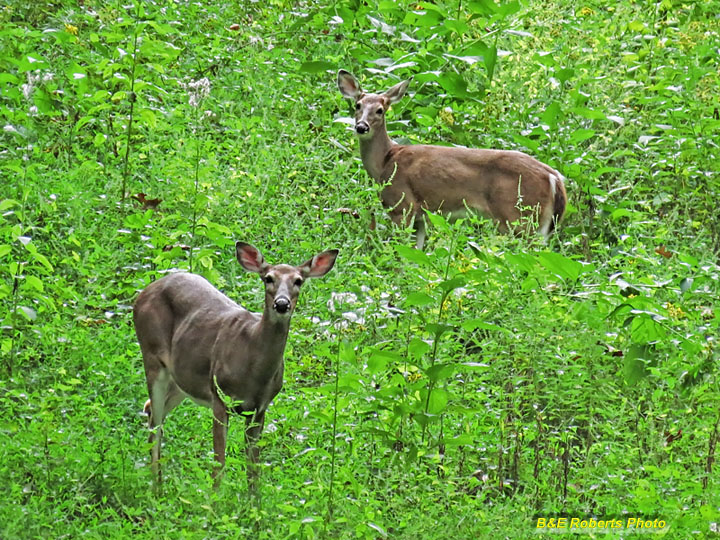 Deer pair
---