Explorations between Cheatham Hill and Cheatham Hill Road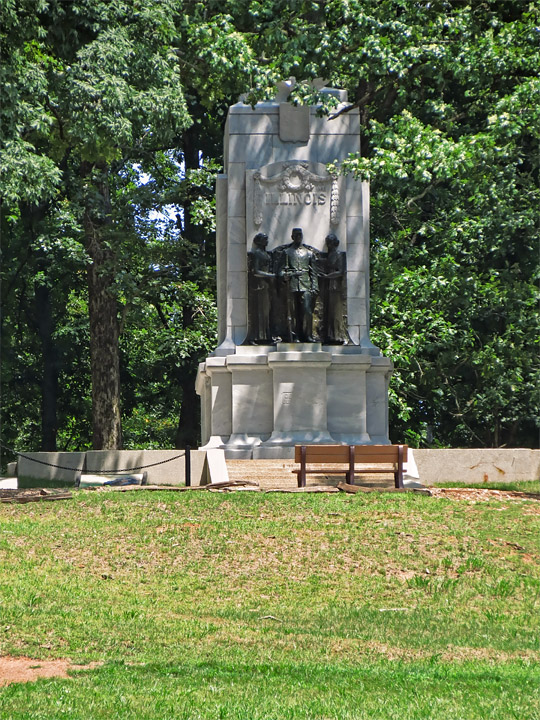 Illinois Monument, from position of Union advance on Cheatham Hill's "Dead Angle".
---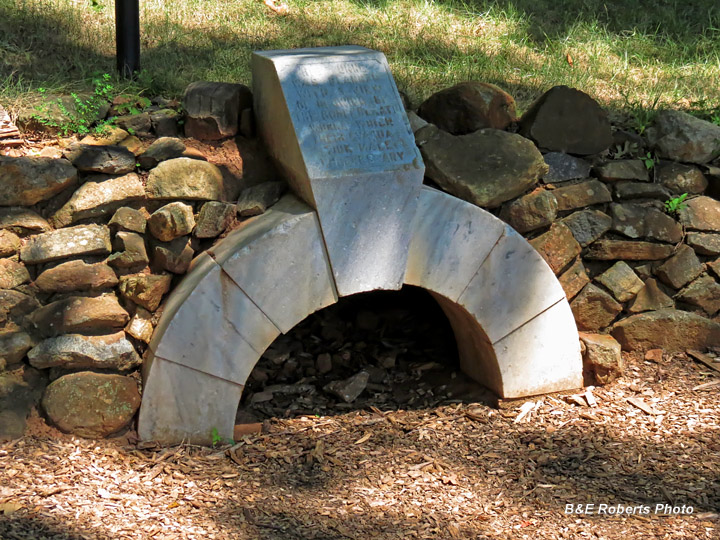 Site of the Union tunnel heading under the Dead Angle
---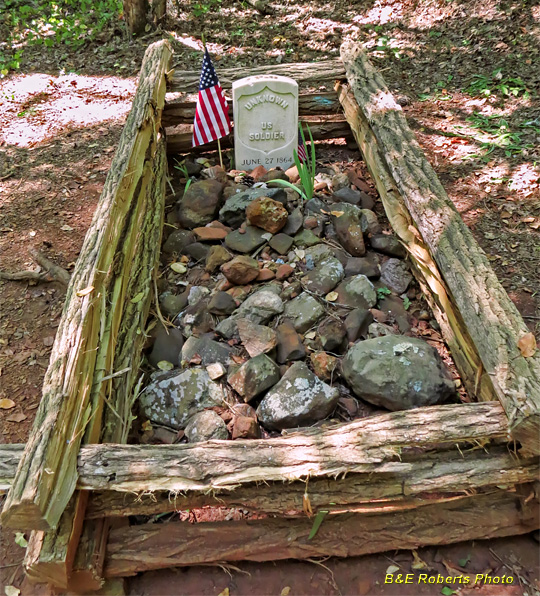 Grave of the Unknown Soldier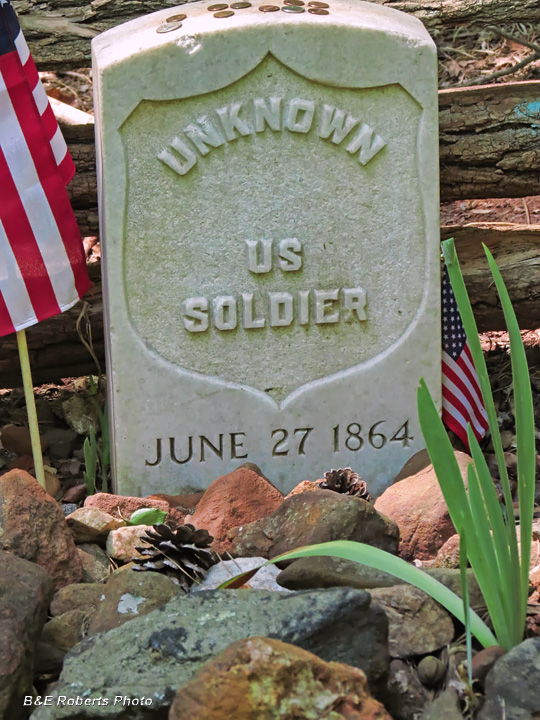 Unknown Soldier's marker
---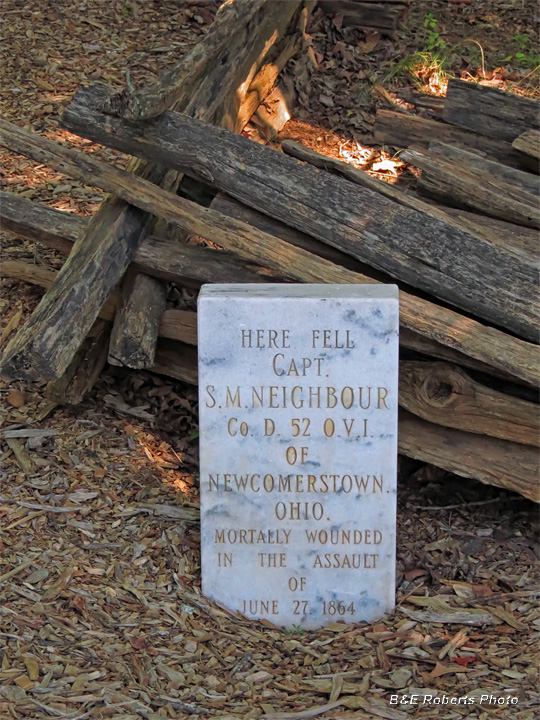 Capt. Neighbor Memorial
---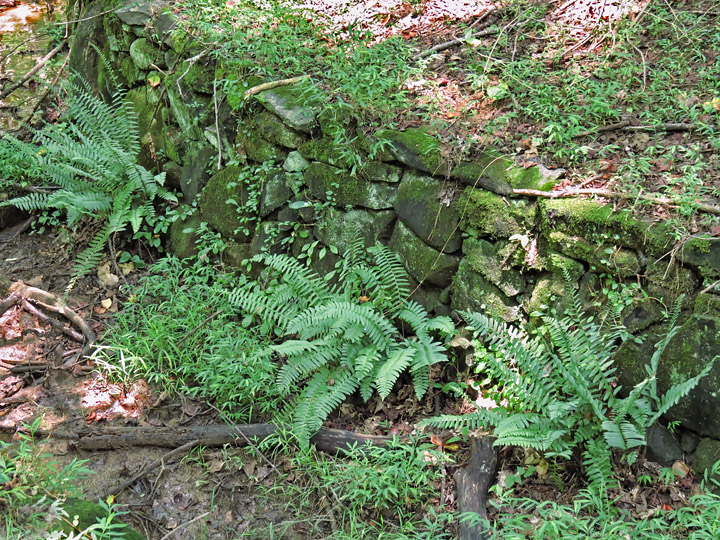 Stone-lined bank on branch of John Ward Creek
---
Col. McCook marker
---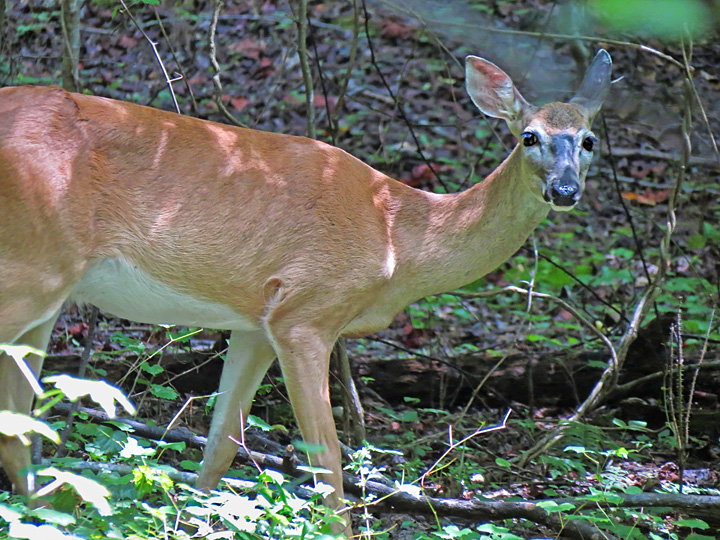 Doe - one of three deer feeding near the creek.
---
Small cascade on branch of Ward Creek
---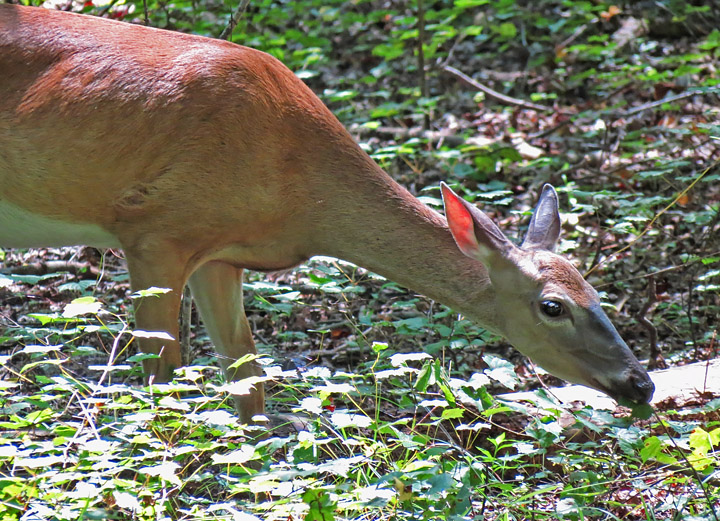 Browsing deer
---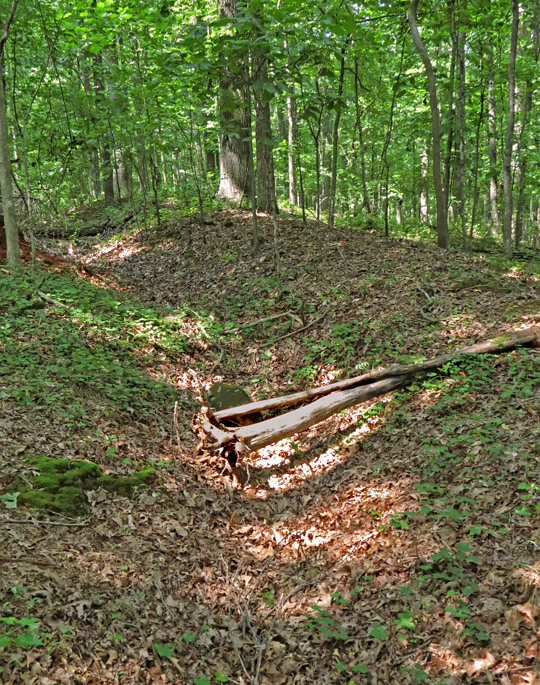 Union entrenchment (Stanley's Division) from June 1864,
along the hill across the creek WSW of Cheatham Hill.
---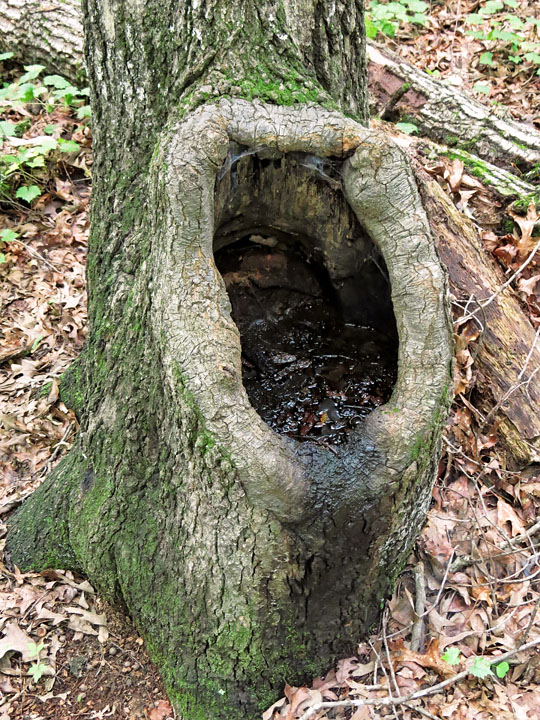 The birds were enjoying this little pool in the tree.
---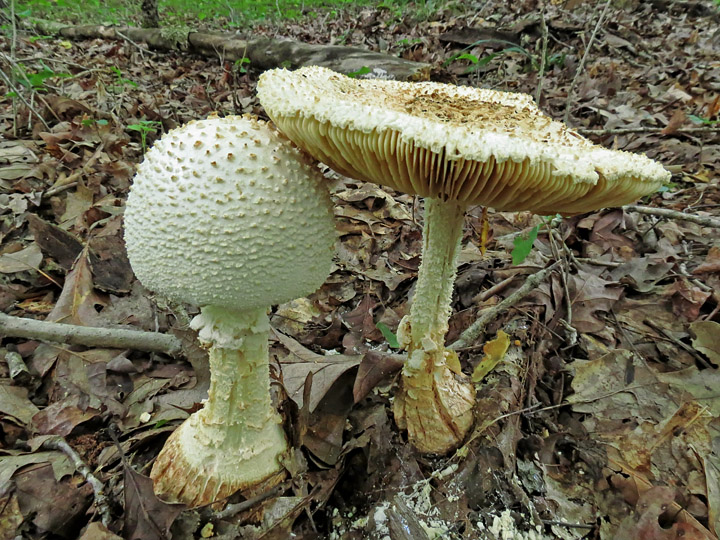 A pair of Amanitas; the one on the right
is a few days ahead of the other...
---