Winter through Early Spring: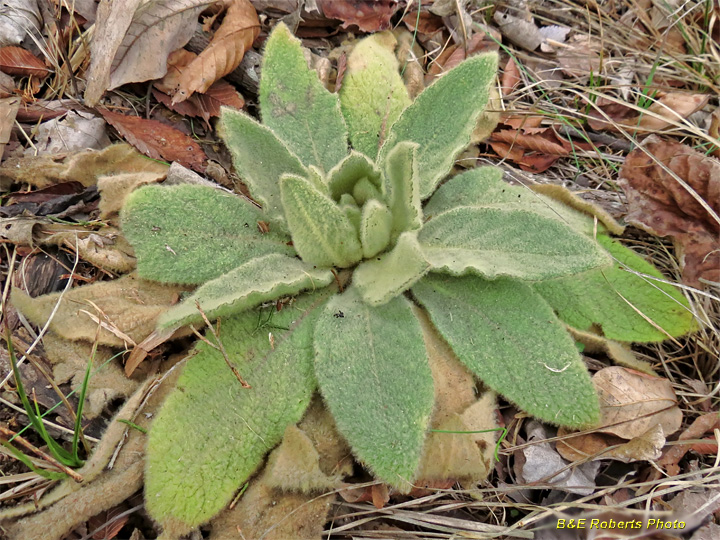 Common (or Wooly) Mullein (Verbascum thapsus)
The soft, velvety basal leaves are all that show in winter.
---
Spring blooms on fruit trees:
Relics of old orchards from the time when much of this location was farmed.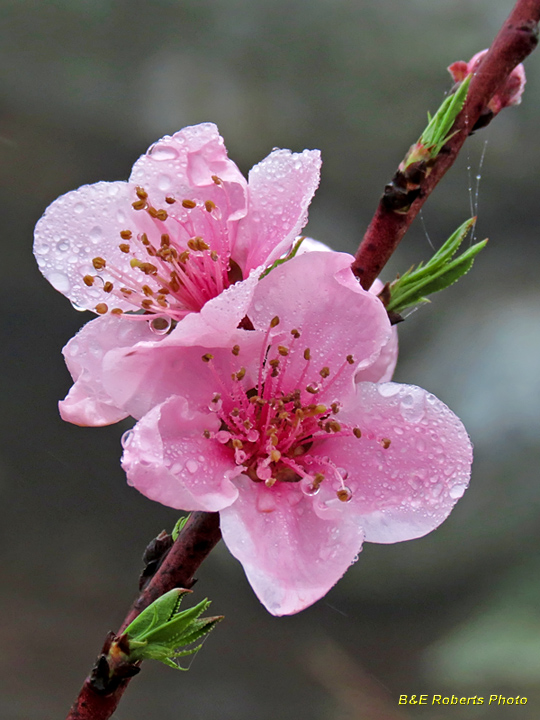 Peach blossoms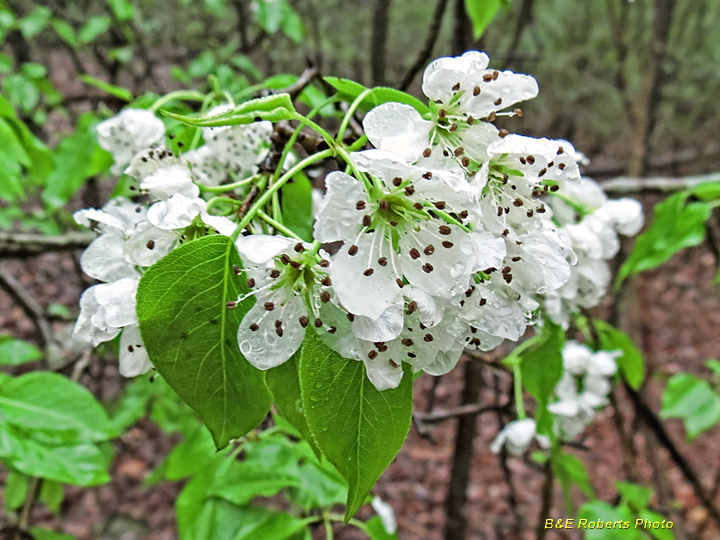 Pear blossoms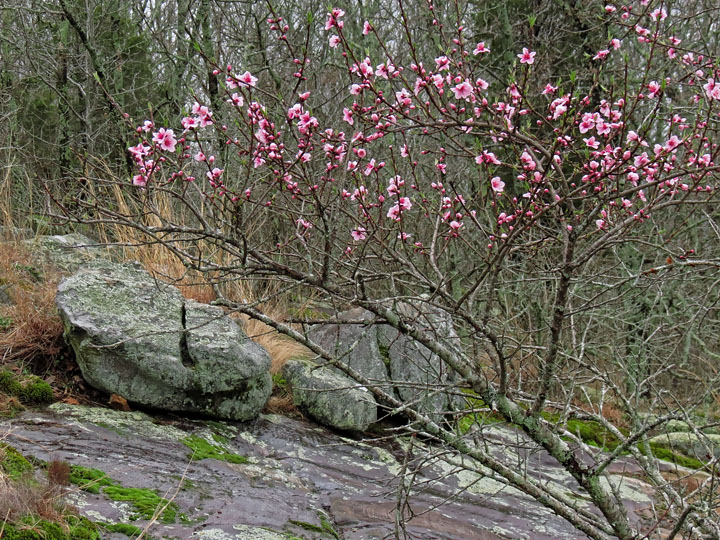 Flowering Peach Tree on Little Kennesaw
---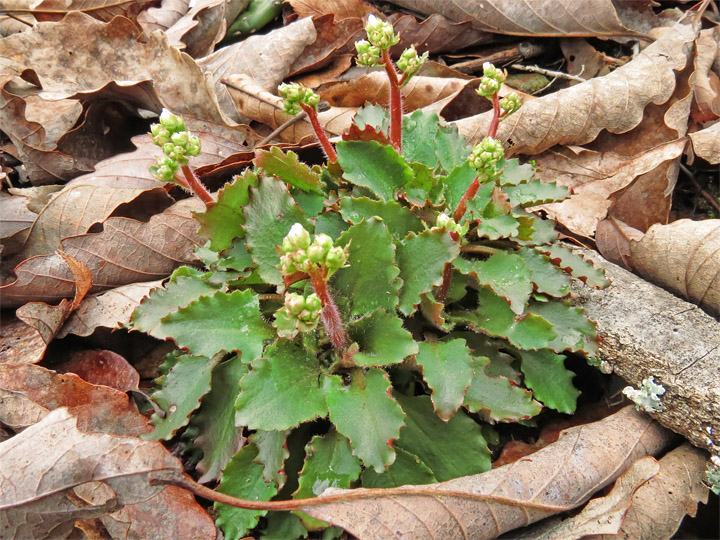 Emerging Saxifrage (Saxifraga virginiensis) buds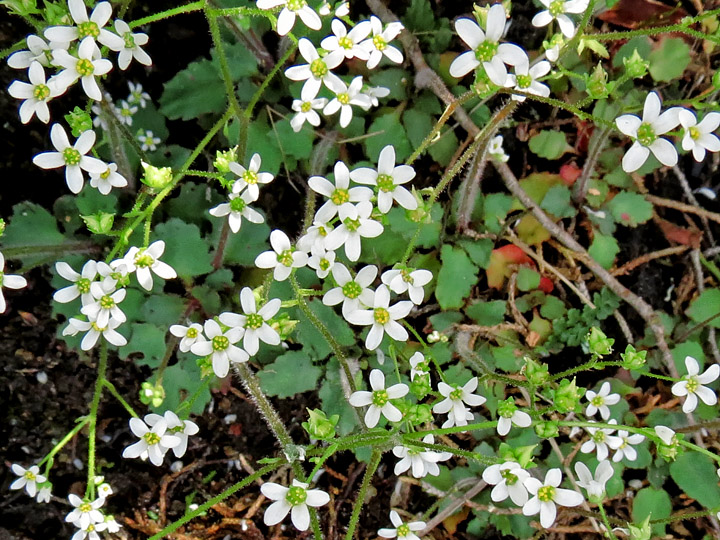 Saxifrage blooms a few weeks later
---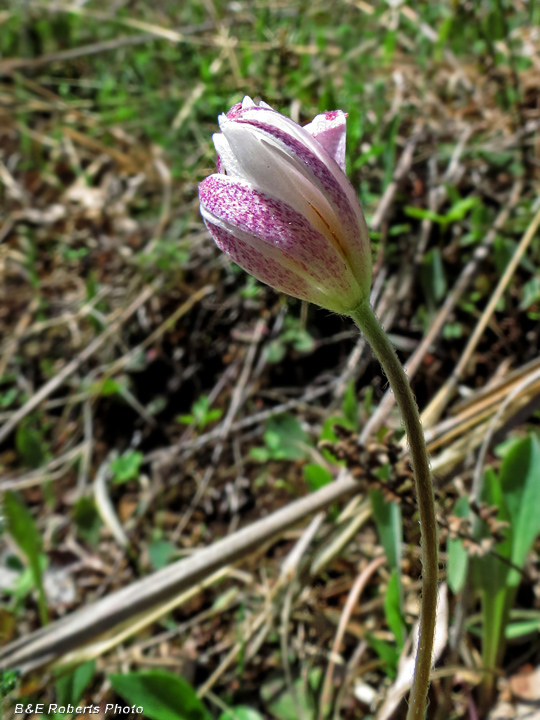 Eastern Prairie Anemone (Anemone berlandieri), flower opening
(Or perhaps A. caroliniana; will need to check the rest of the plant in 2016...)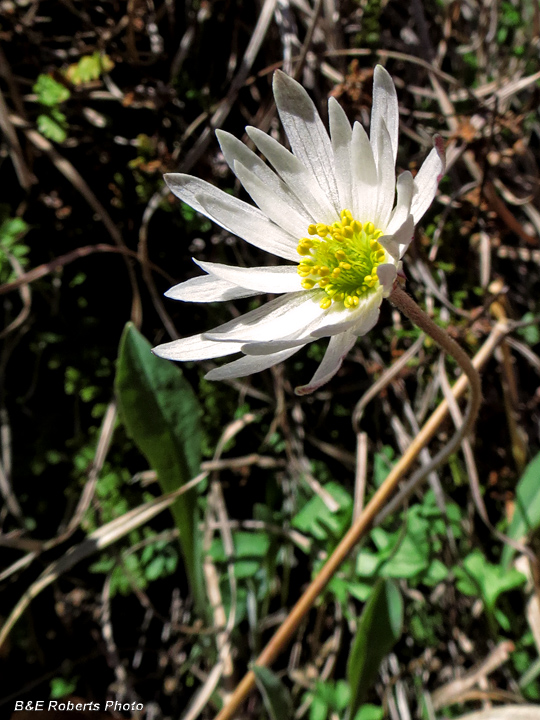 Eastern Prairie Anemone, flower open
---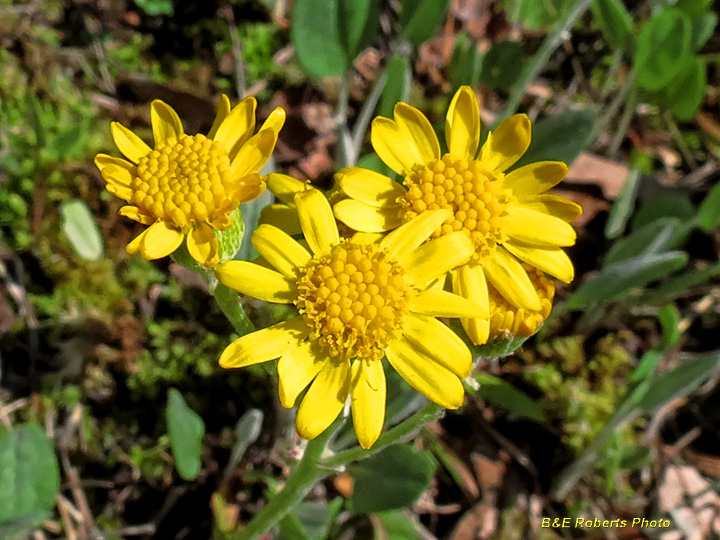 Woolly Ragwort (Senecio tomentosus, syn: Packera tomentosa)
---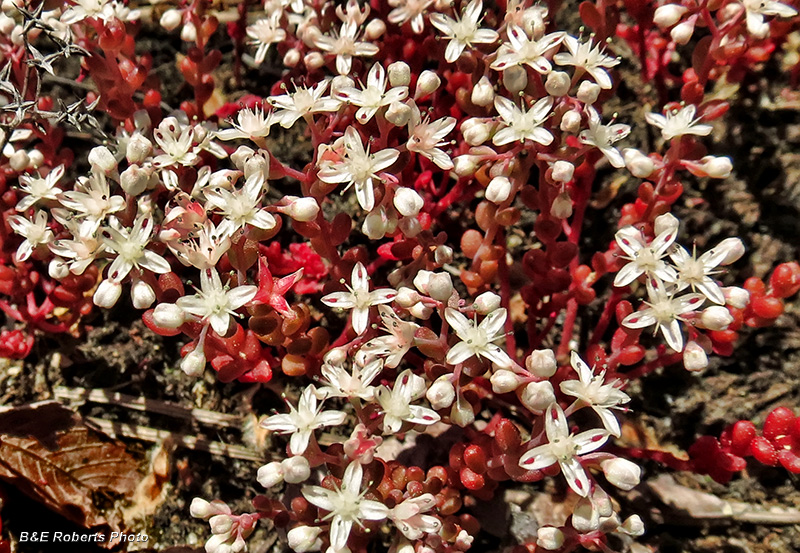 Elf Orpine (Diamorpha smallii)
See the "Rock Outcrops & Seeps" page for more of this unique plant.
---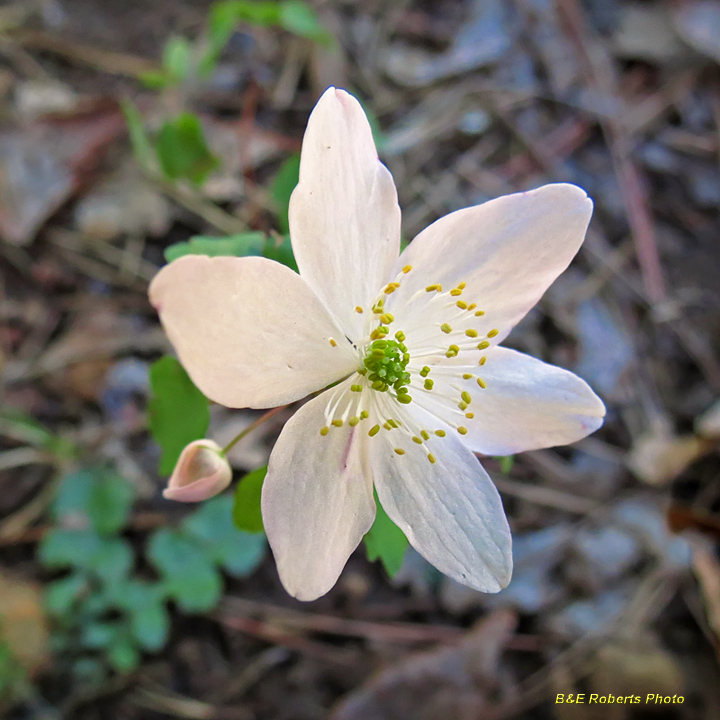 Rue Anemone (Thalictrum thalictroides)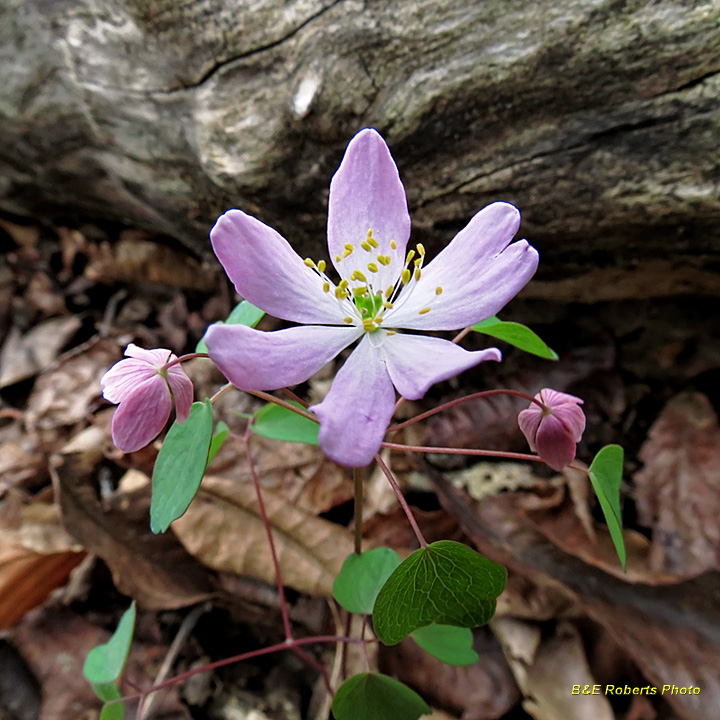 The flowers of this common spring wildflower are usually white,
but occasionally a pink or purple flowered plant is found.
---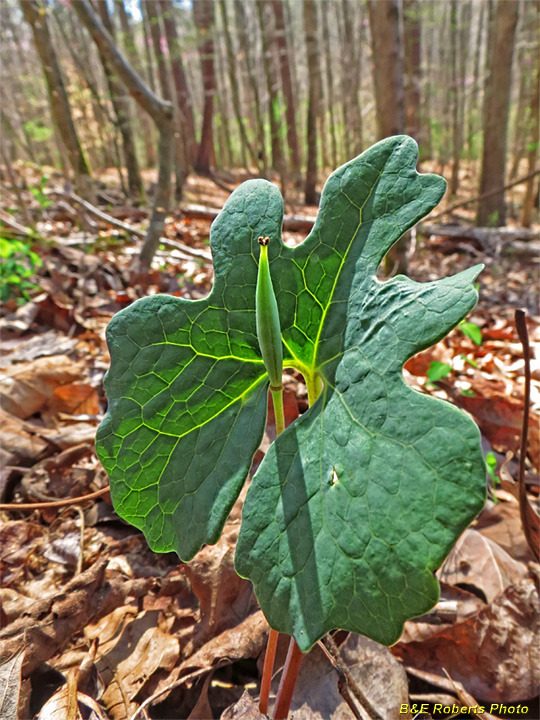 Looks like I was too late for the Bloodroot flowers this year (2015).
---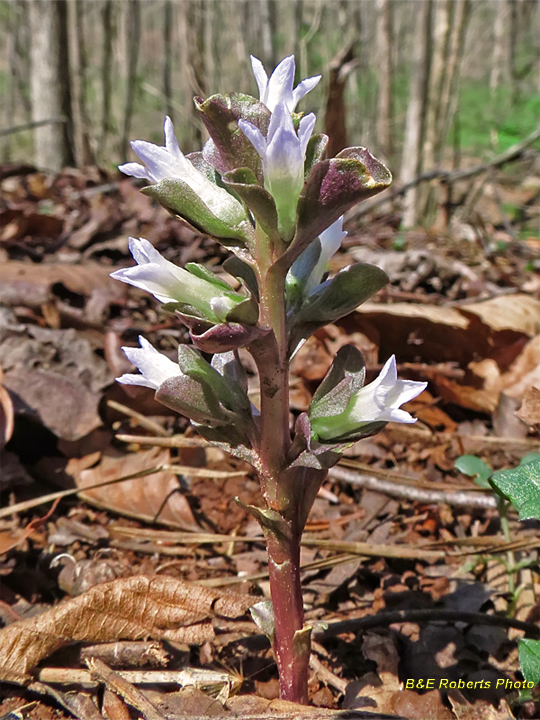 Pennywort (Obolaria virginica)
These tiny plants are beautiful but easily overlooked on the forest floor.
---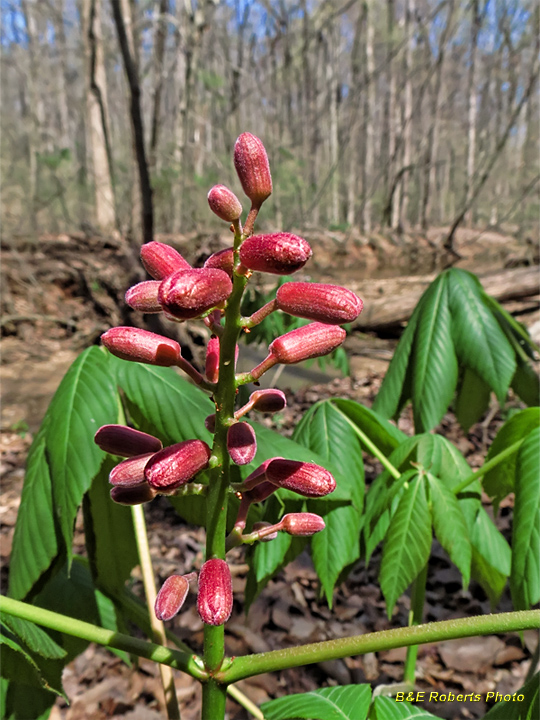 Buckeye flowers (Aesculus species) - getting ready to bloom.
---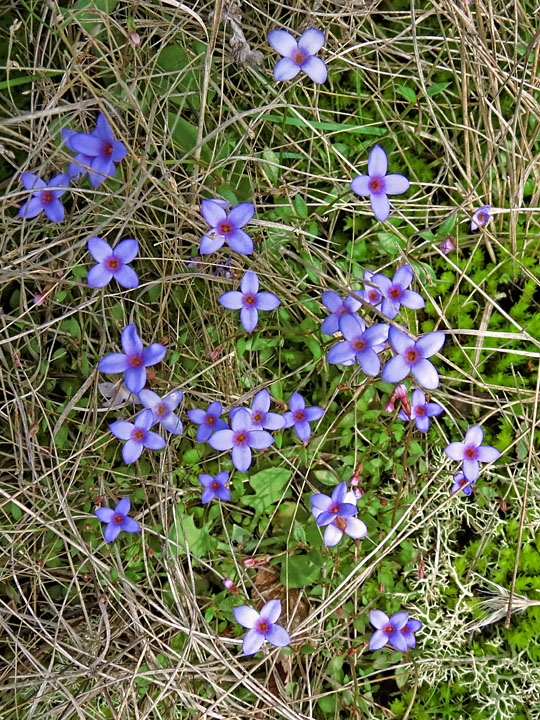 Bluets (Houstonia caerulea)
---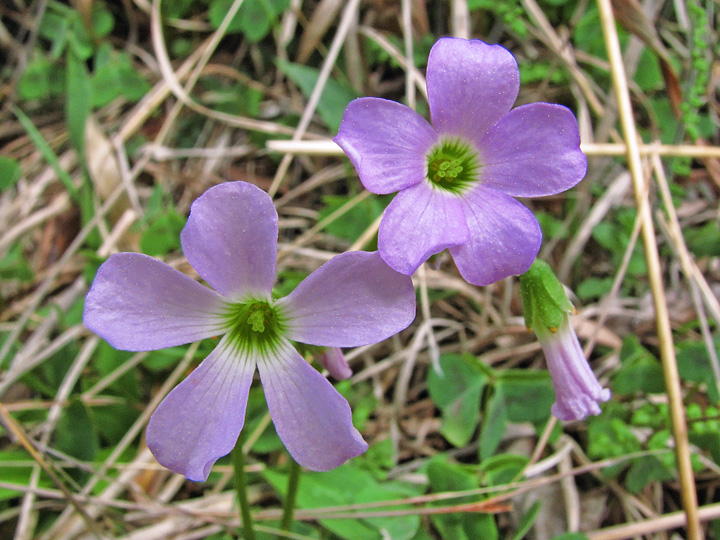 Violet Wood Sorrel (Oxalis violacea)
---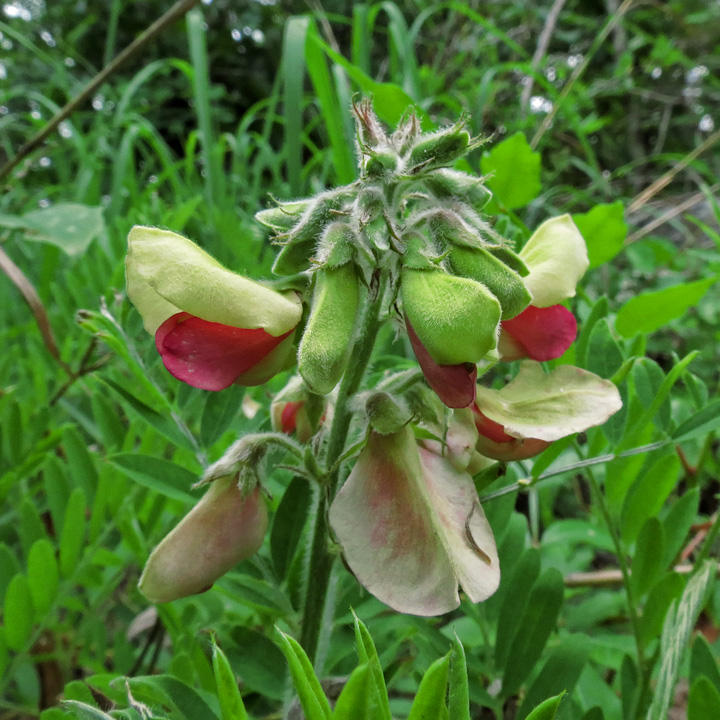 Goat's Rue (Tephrosia virginiana)
---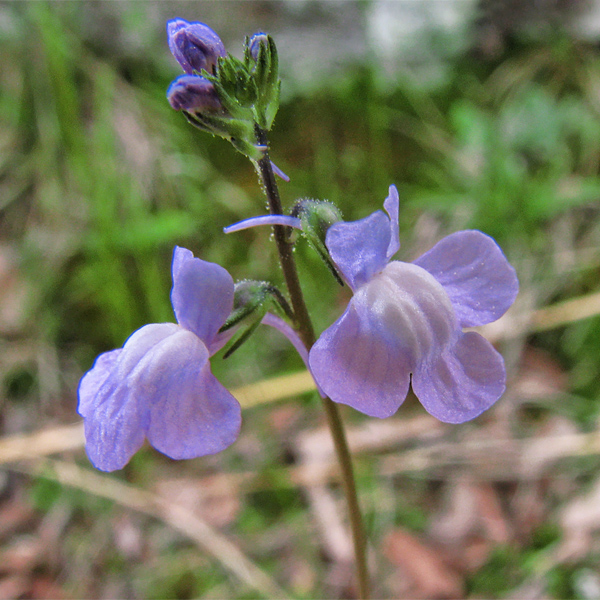 Blue Toadflax (Nuttallanthus canadensis)
---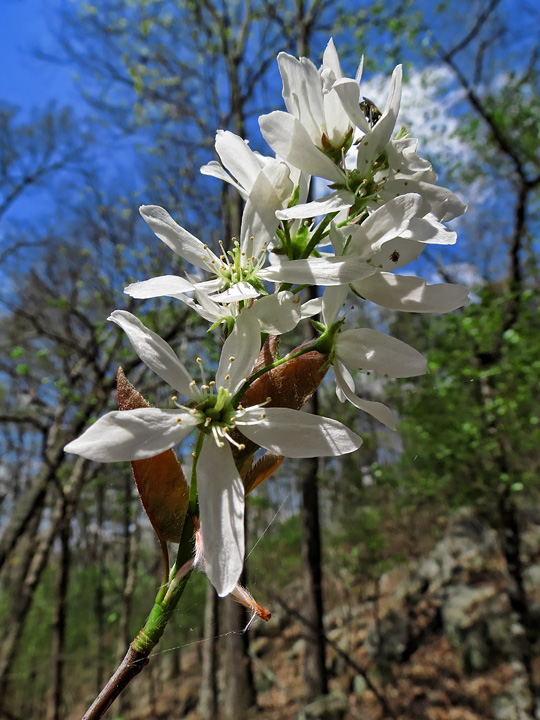 Serviceberry tree blossoms (Amelanchier arborea)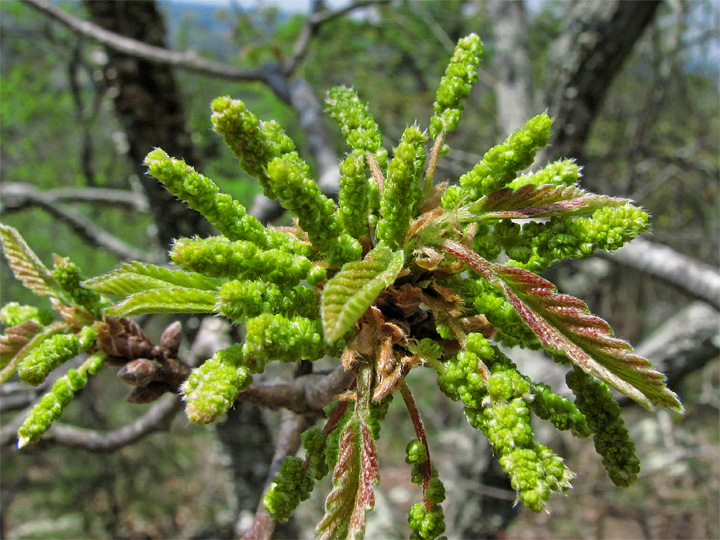 Hickory flowers emerging
---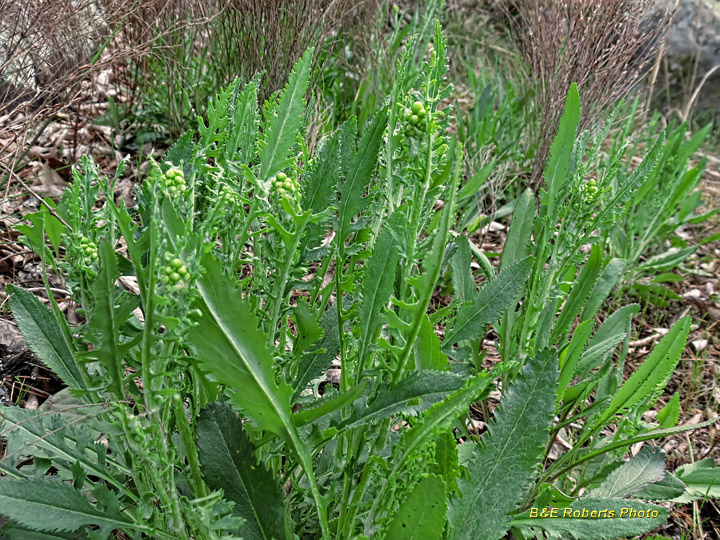 Green Rockcress (Arabis missouriensis)
---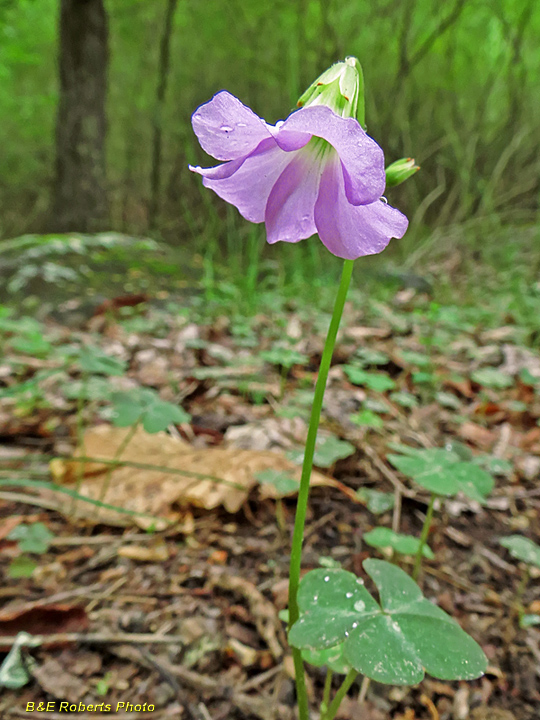 Wood Sorrel (Oxalis)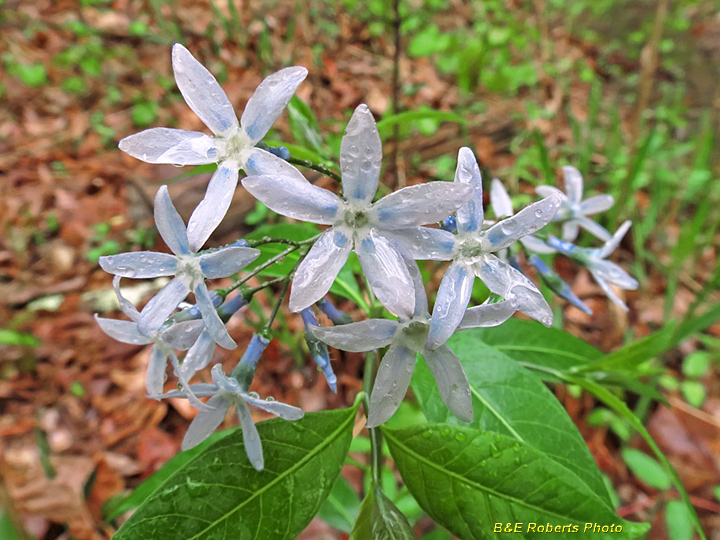 Eastern Bluestar (Amsonia tabernaemontana)
---