Late Spring through Fall:
Prickly Pear Cactus (Opuntia humifusa) is abundant within the Park.
Below is a selection of buds & blooms: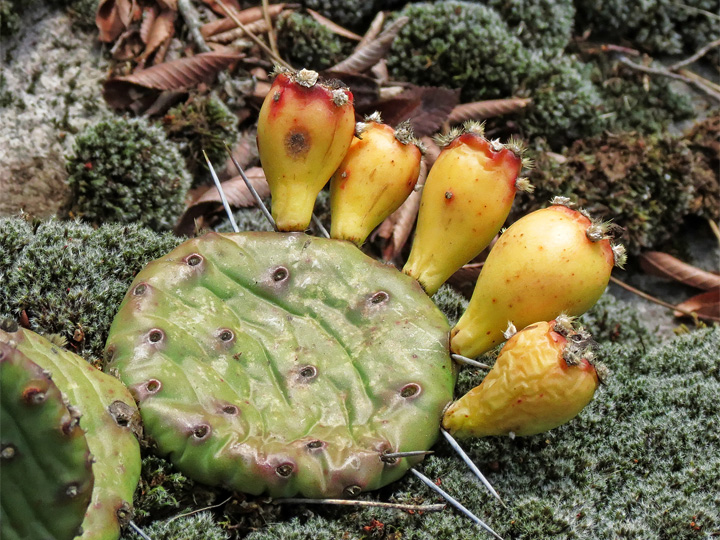 Buds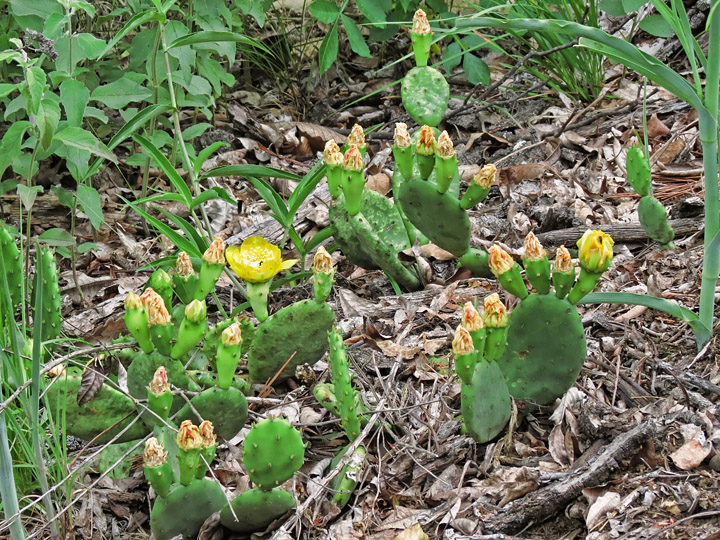 Starting to flower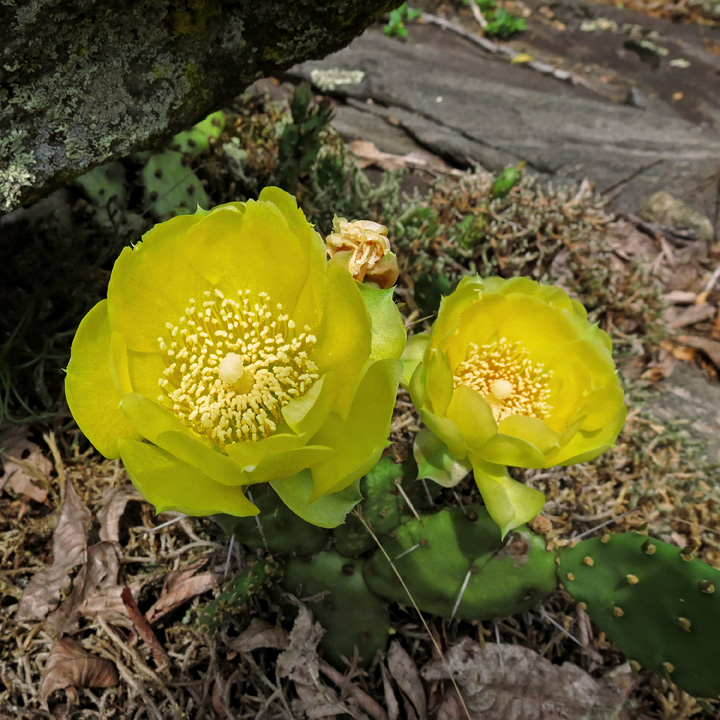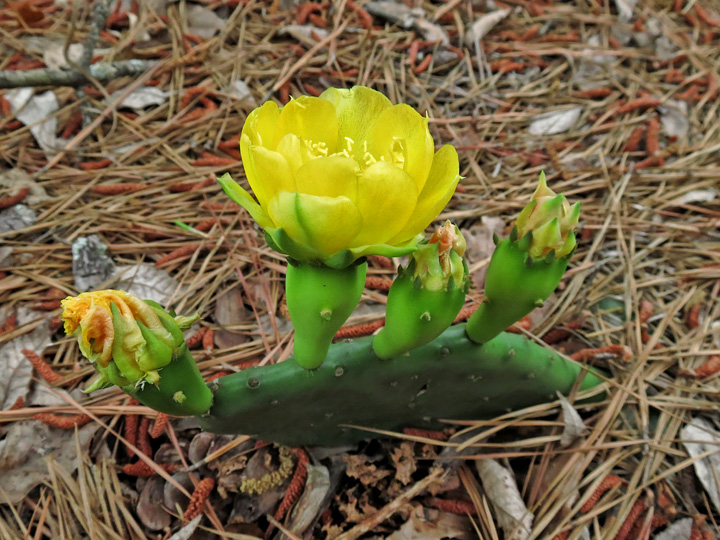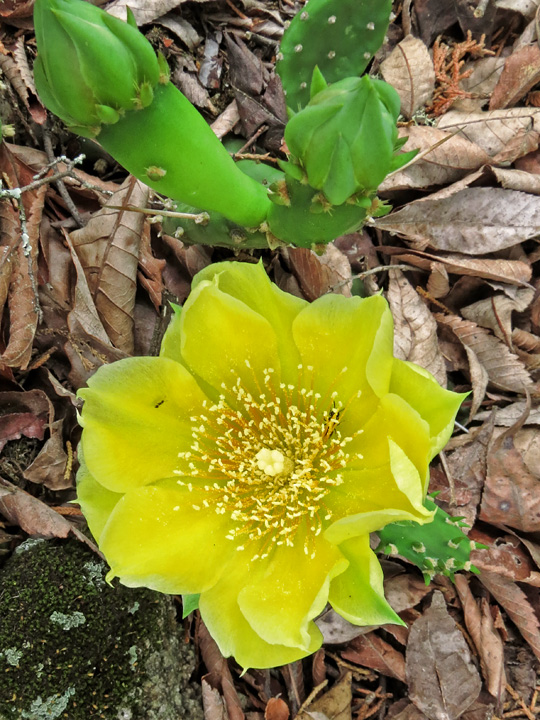 ---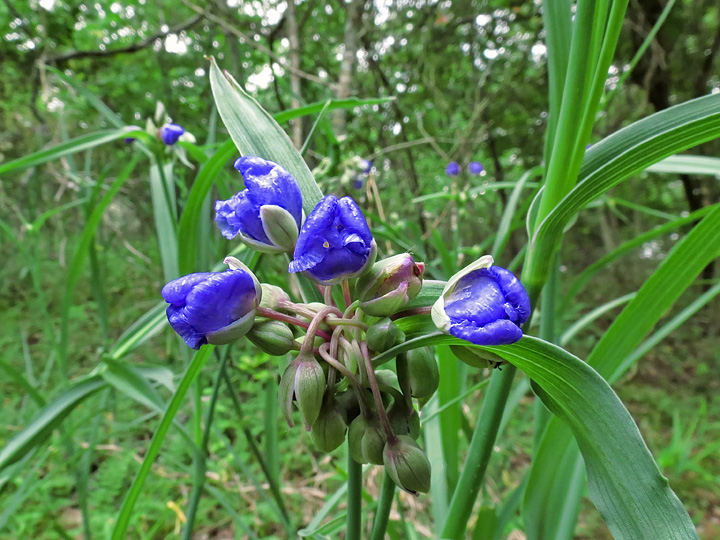 Spiderwort (Tradescantia virginiana) buds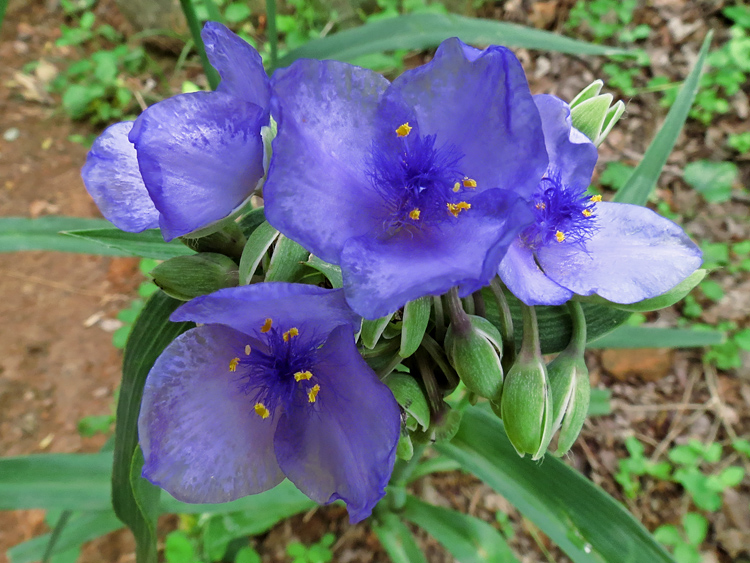 Spiderwort blooms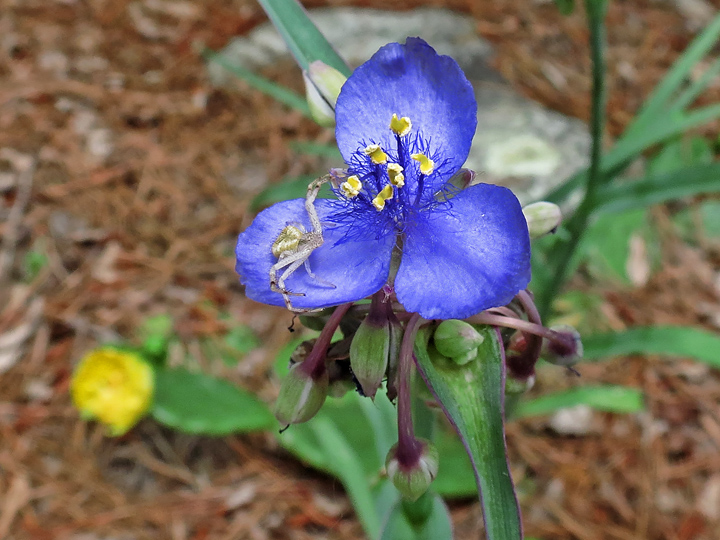 Crab Spider on Spiderwort
---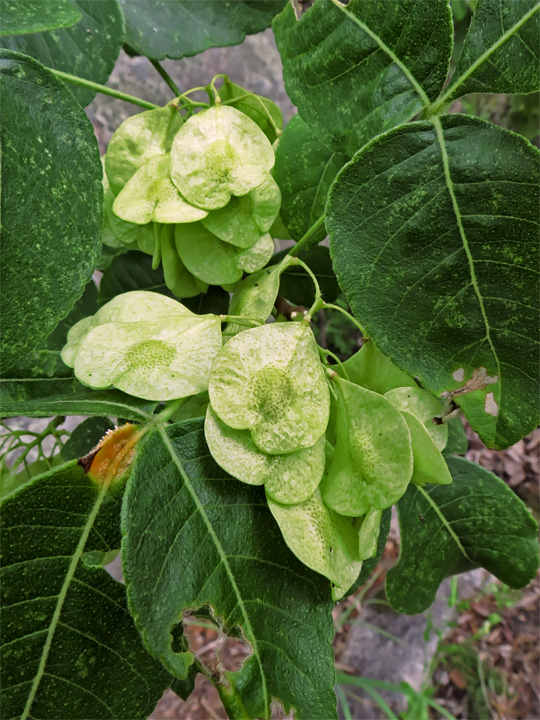 Wafer Ash (Ptelea trifoliata)
---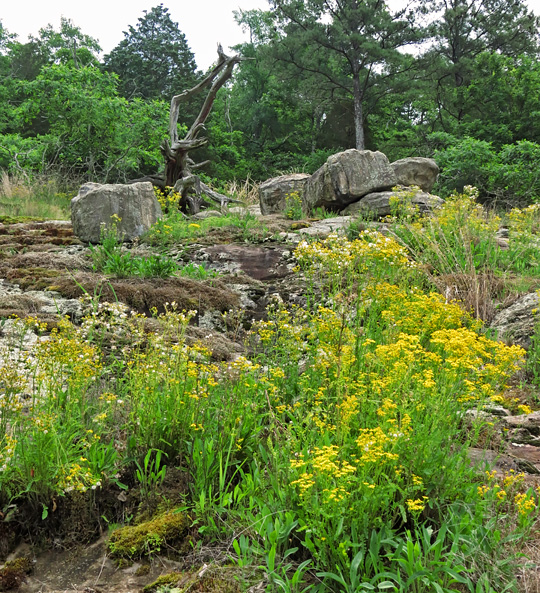 Ragwort (Senecio aureus) on seepy rock outcrop
---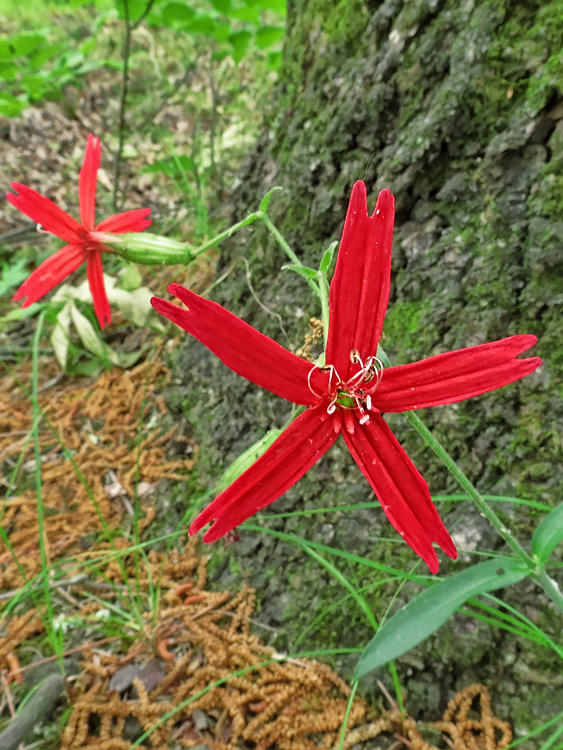 Pinks (Silene virginica)
---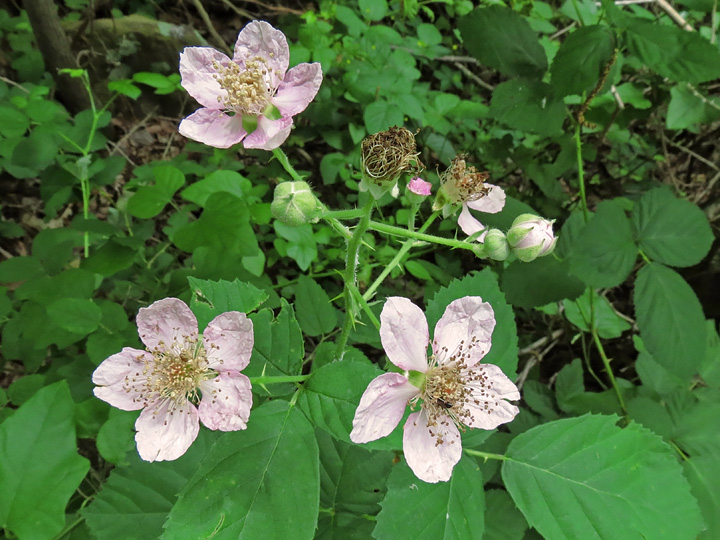 Blackberry flowers (Rubus fruticosus aggregate)
---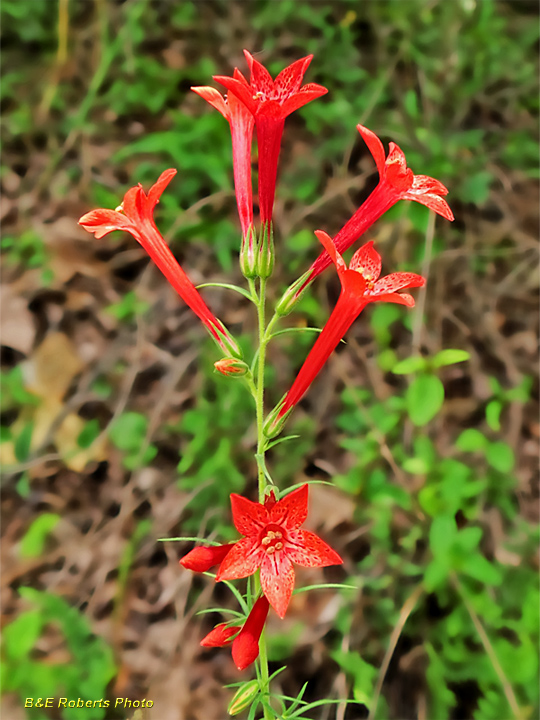 Standing Cypress (Ipomopsis rubra) in full bloom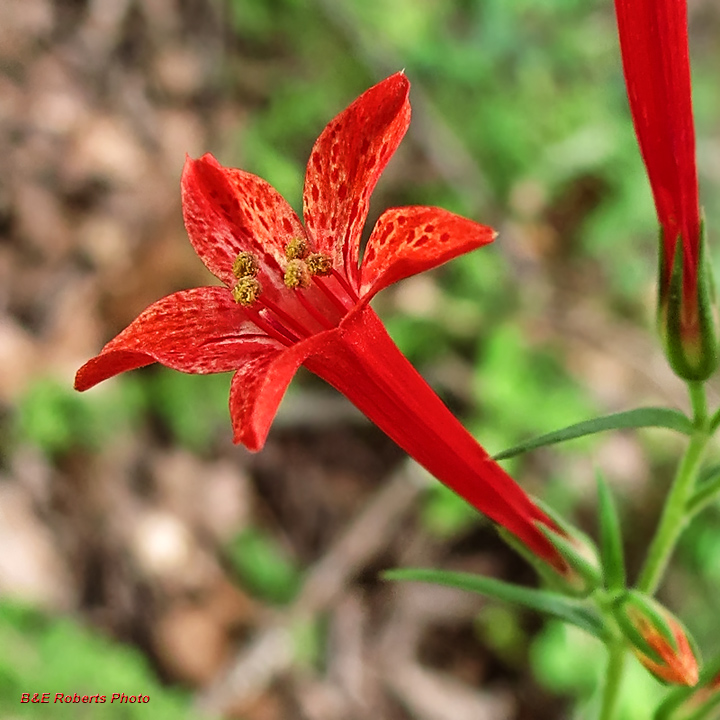 ---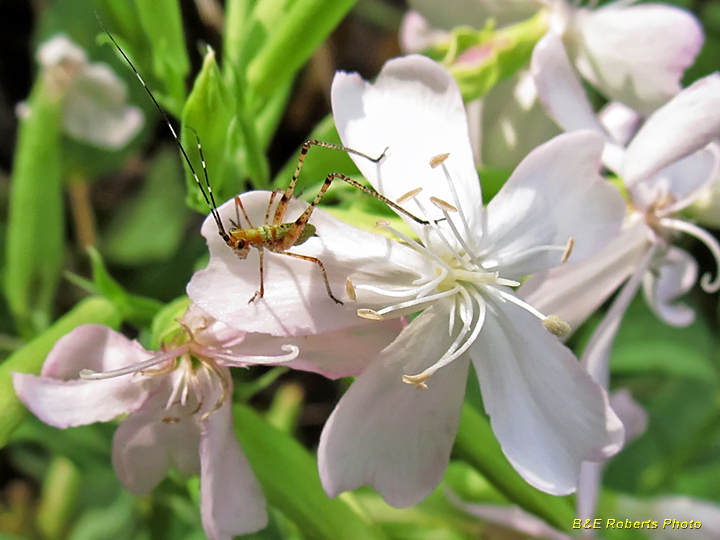 Katydid nymph (Scudderia sp.) on Saponaria officinalis (Soapwort, Bouncing Bet)
---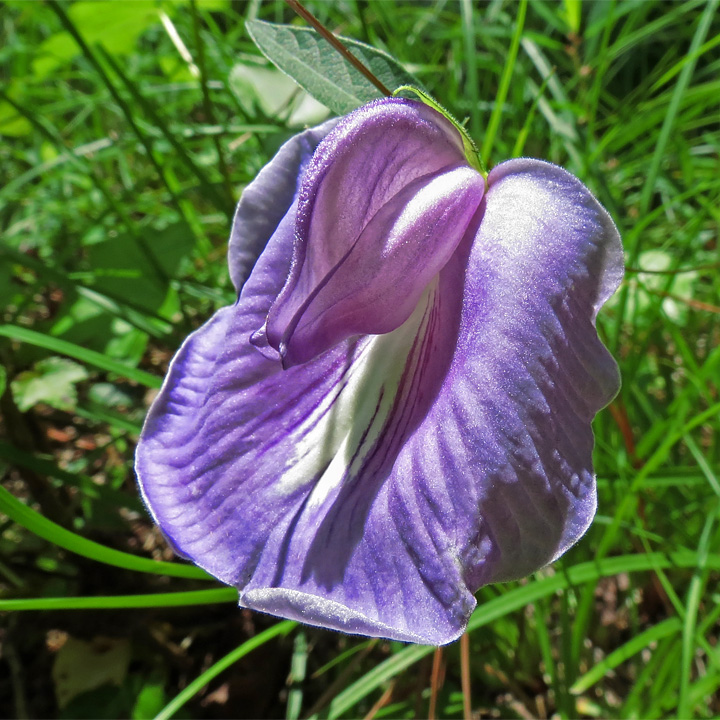 Spurred Butterfly Pea (centrosema virginianum)
---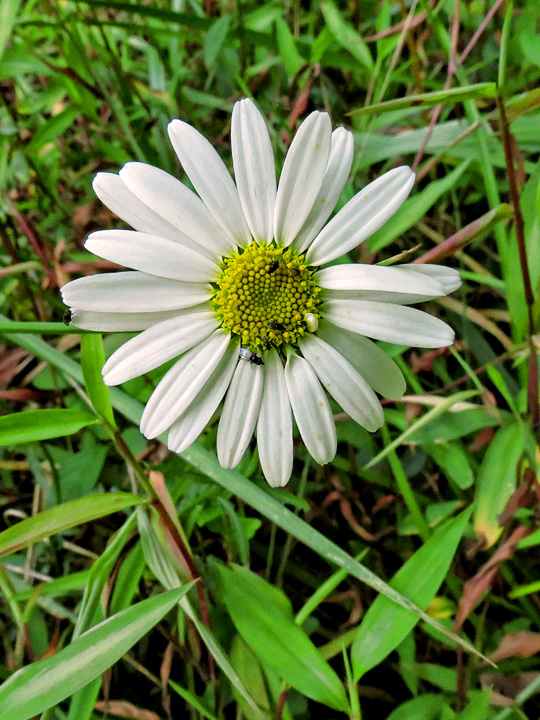 Ox-eye Daisy (Chrysanthemum leucanthemum)
---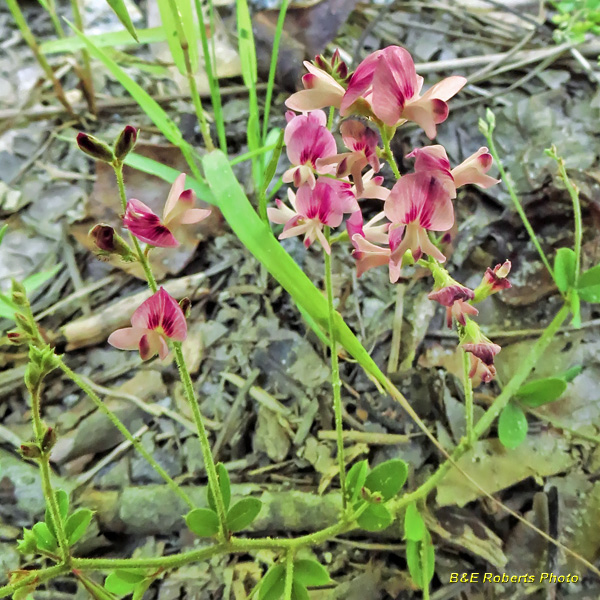 Trailing Bush Clover (Lespedeza recumbens)
---
Flowering Spurge (Euphorbia corollata)
---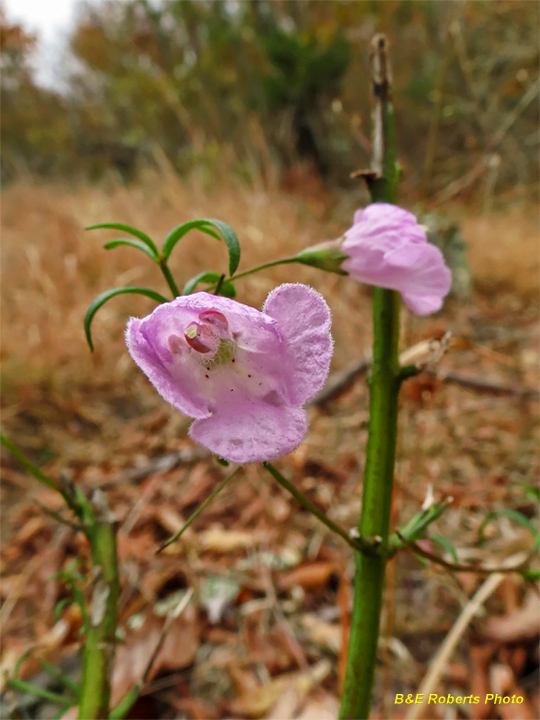 Slender Gerardia, aka Slenderleaf False Foxglove (Agalinis tenuifolia)
Looks like deer got most of this plant; it was the only one I saw on a November day.
---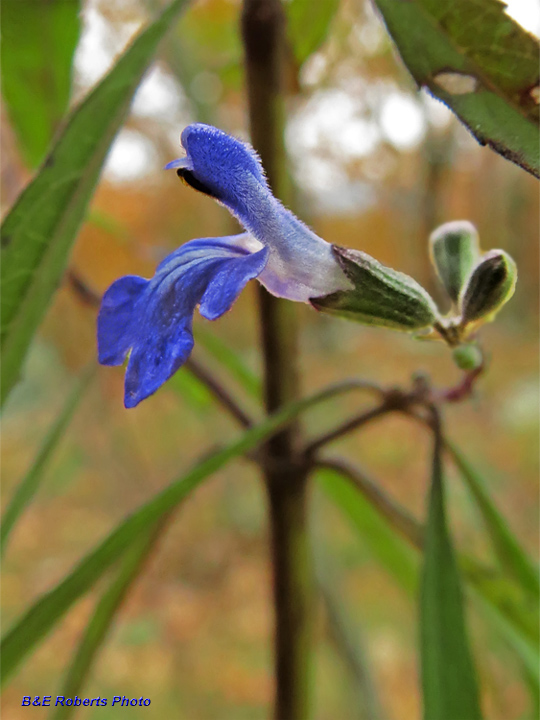 Wild Blue Sage (Salvia azurea)
I didn't expect to see sage in this wooded environment.
---
Seedhead of ?
---