Rocks, Boulders, a Natural Arch and more...
Natural Arch, Little Kennesaw Mtn.
Natural arches are not common in this part of Georgia.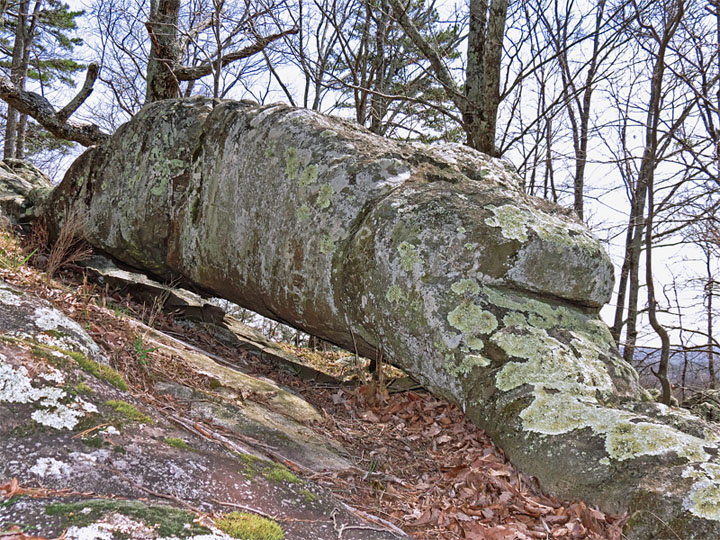 ---
Rocks with Zoomorphic features:

I seem to have a knack for finding rocks with animal faces here, even
though I usually don't notice them until I look at the images at home.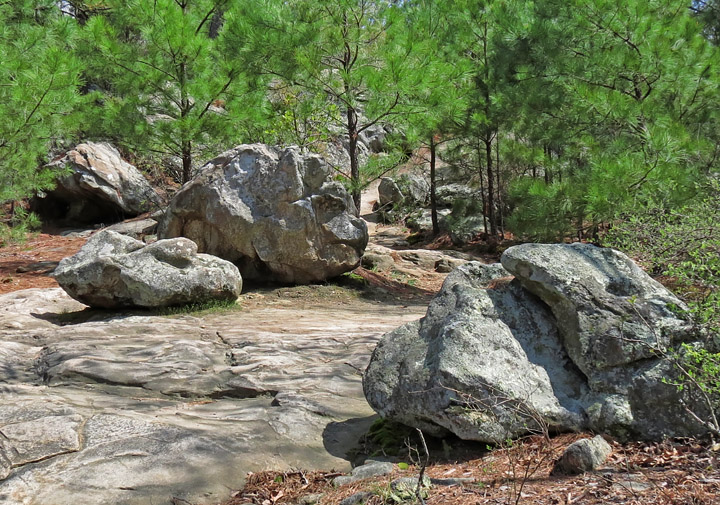 Boulders along Pigeon Hill Trail (3 different views...)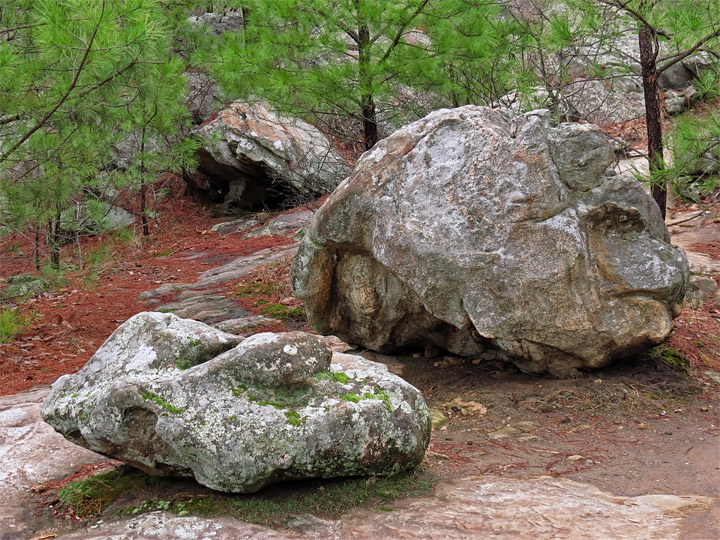 A closer look - do you see the animal head?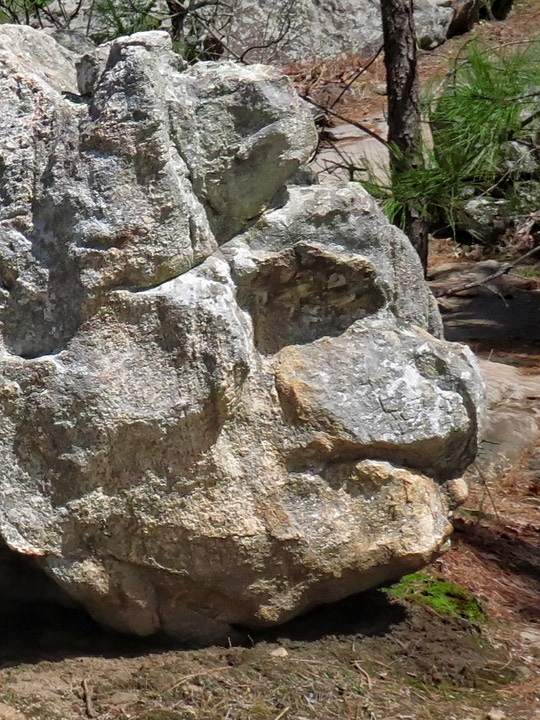 Detail of the dog head (or maybe it's a bear head!)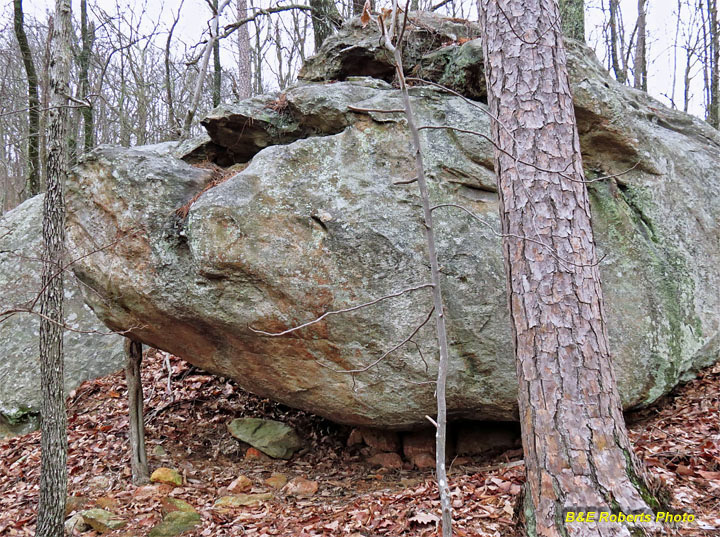 Another boulder that looks like an animal head...
Little Kennesaw's eastern slope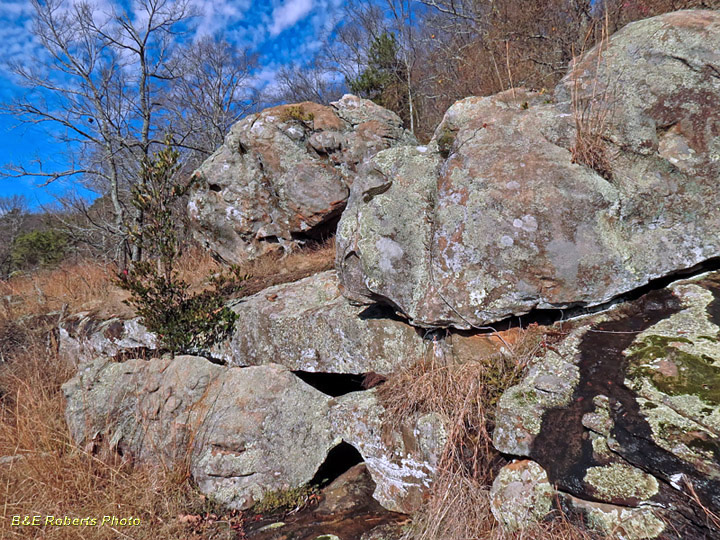 A lion and a bear, perhaps?
Rock glade on slope of Big Kennesaw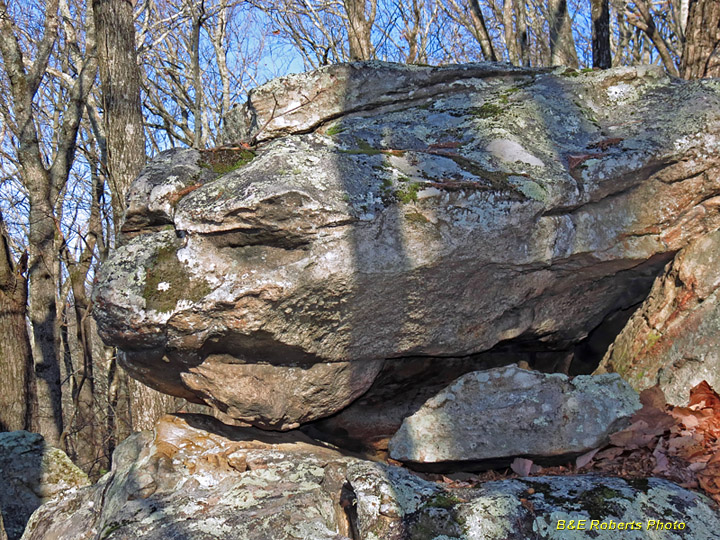 Another weird rock head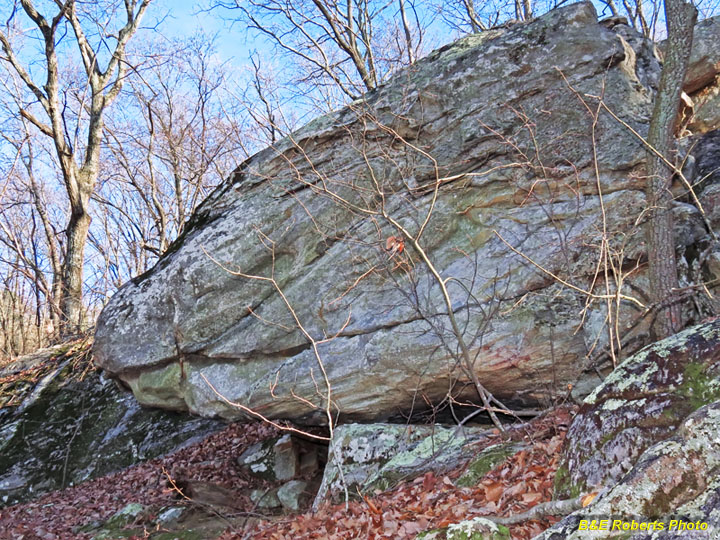 And another...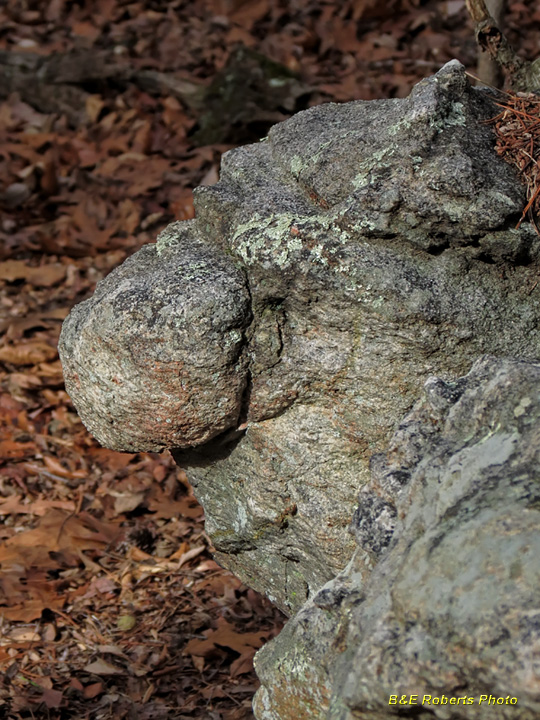 And finally - a troll who turned to stone after being caught in the sun?
---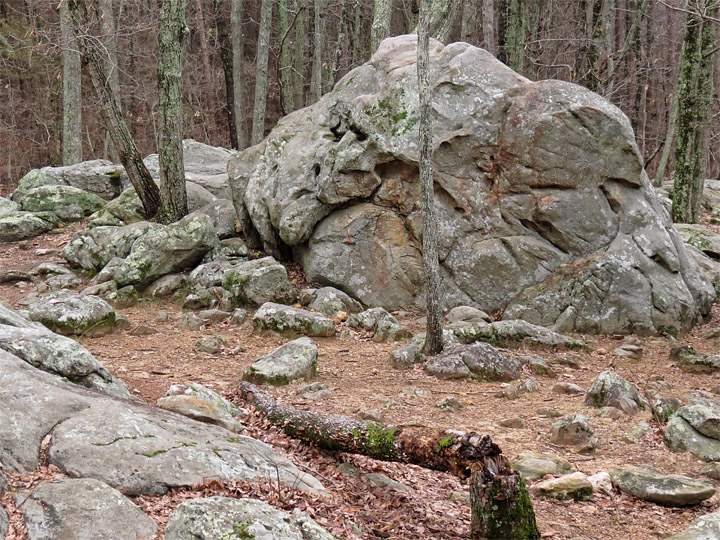 This formation on Pigeon Hill is commonly referred to as "Big Rock"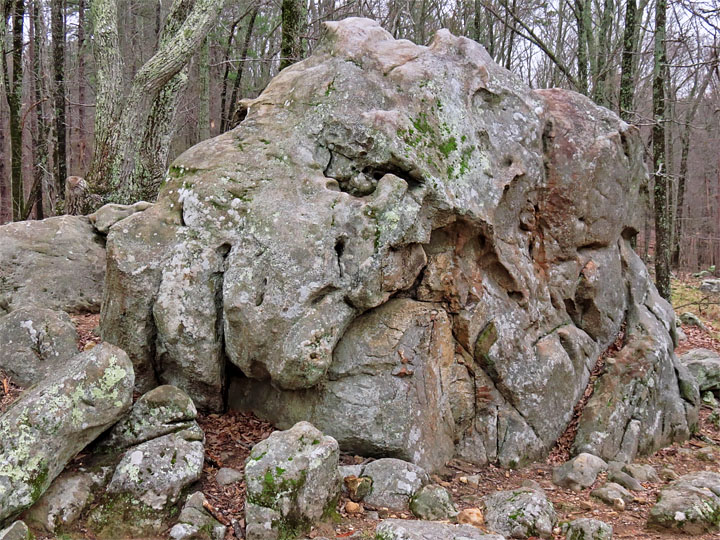 Big Rock from another angle.
The current classification of the Park's light-colored Gneiss is Kennesaw Mountain Migmatite.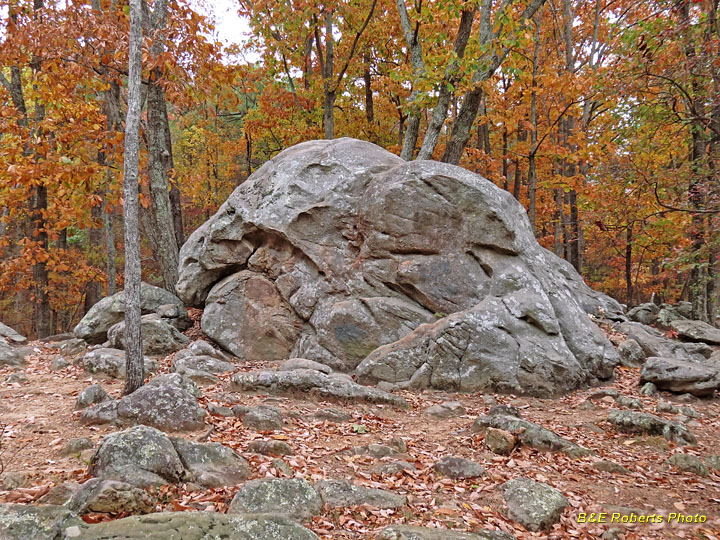 Big Rock amidst fall foliage
---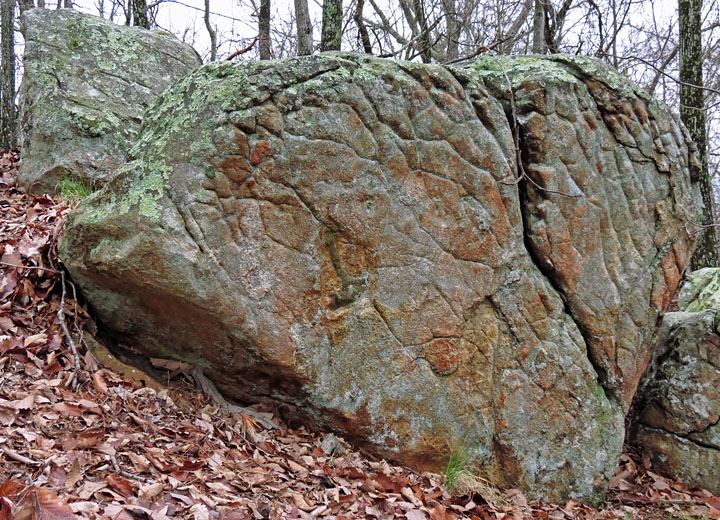 Little Kennesaw boulders, with textured surfaces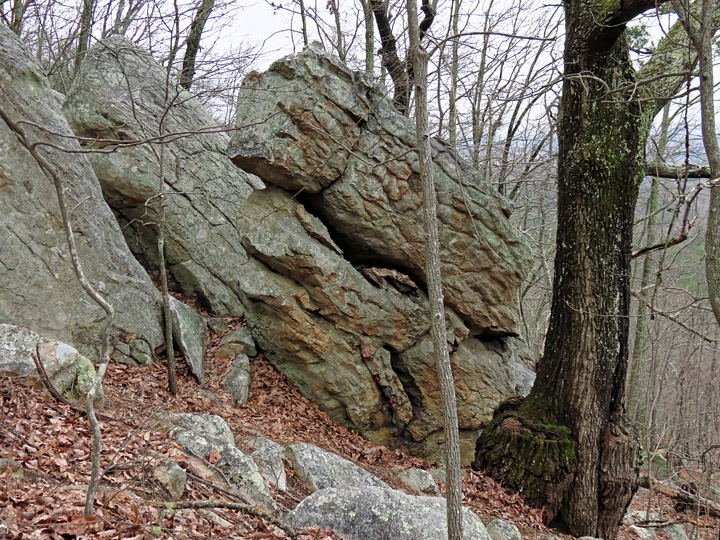 ---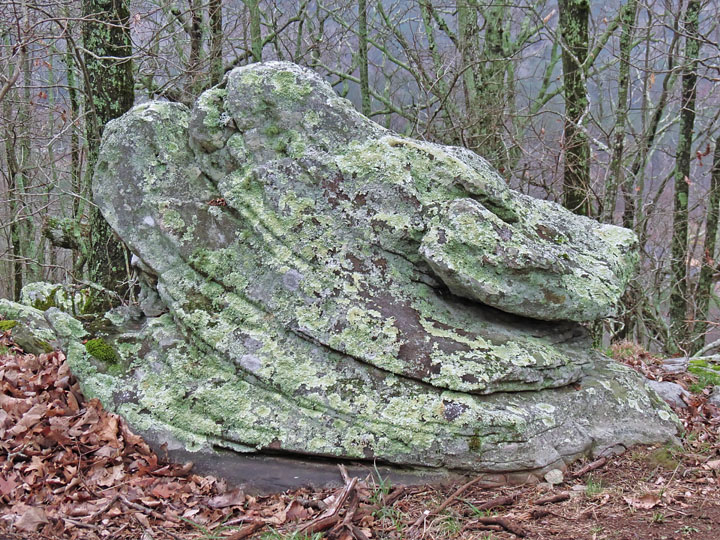 Gneiss boulder, Little Kennesaw
---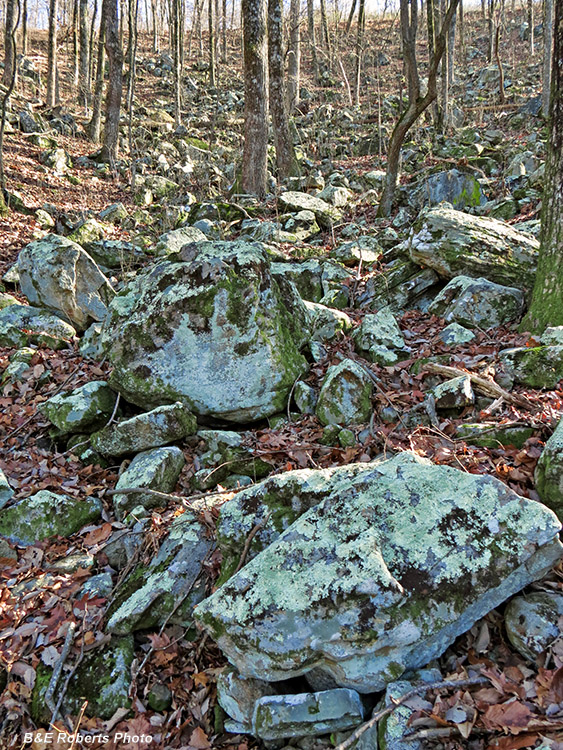 Boulderfield on Big Kennesaw Mtn
---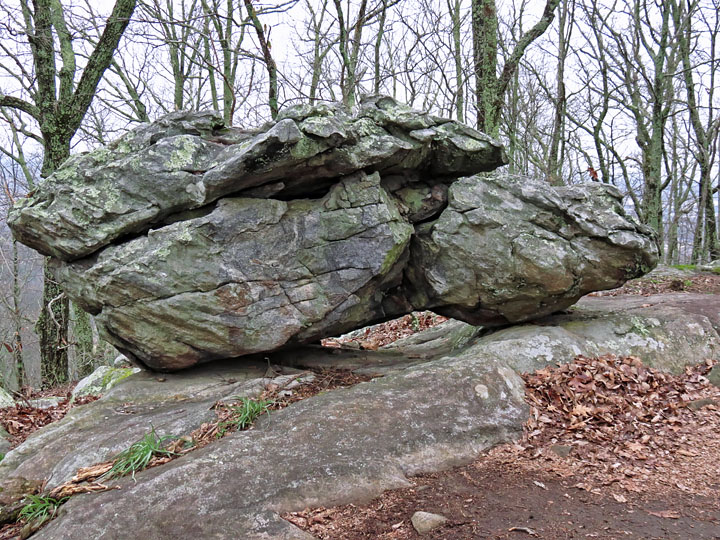 General French's Rock (referenced in his battle report) on Little Kennesaw's summit
---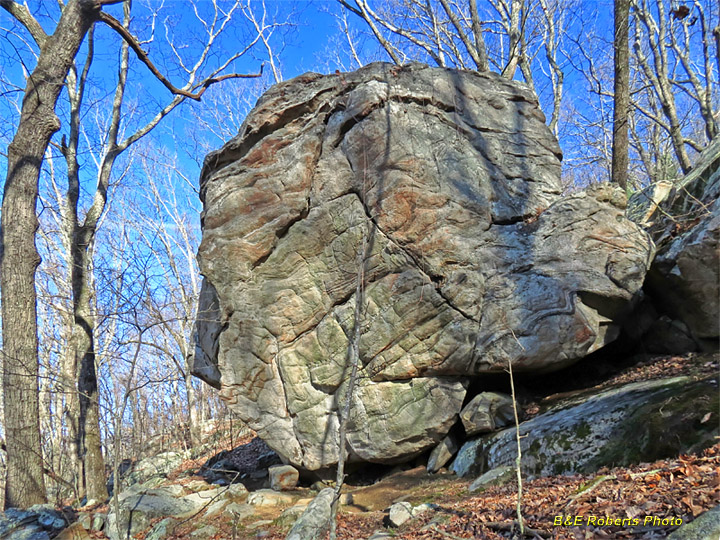 Huge (approx. 20 ft. high) boulder on west side of Big Kennesaw.
I'm surprised this rock came to rest half way down the slope instead of rolling to the base...
---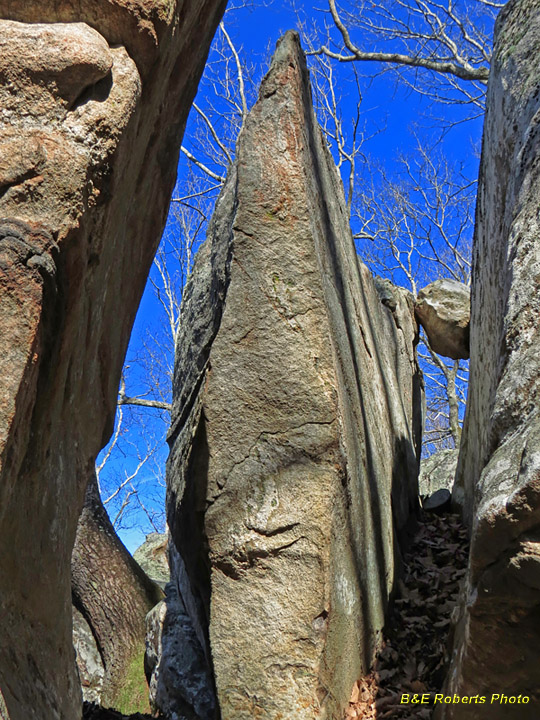 This outcrop has a pair of parallel crevices.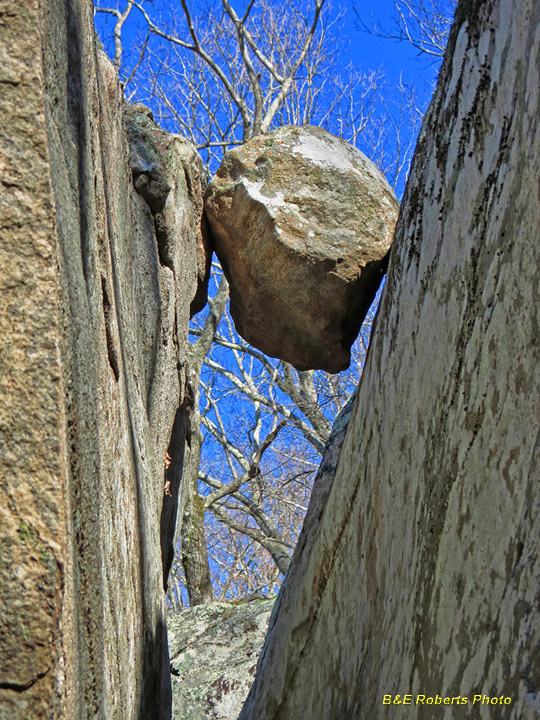 A boulder hangs in one of the crevices.
---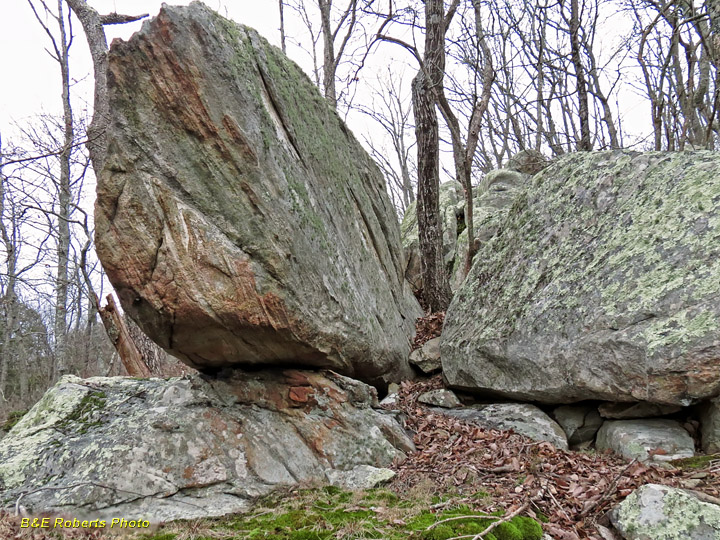 Jutting boulder on side of Little Kennesaw
---
The foliation of these metamorphic rocks exhibits good examples of banding and folding: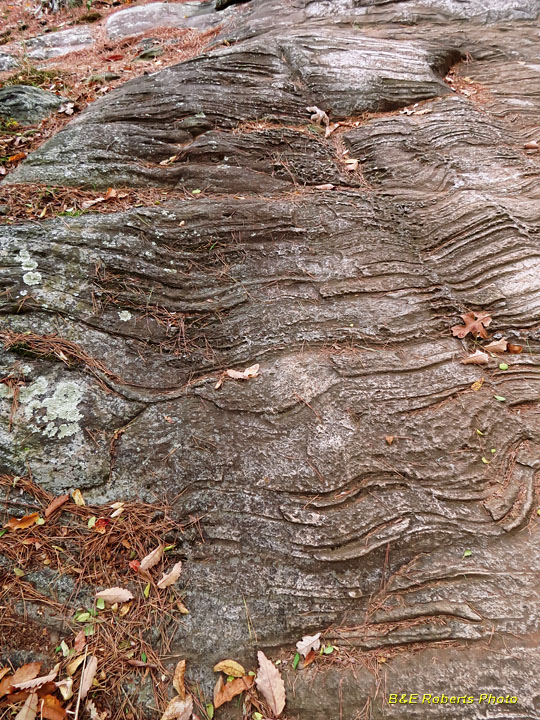 The rock banding and surface texture of the rock in this pair
of images are typical of the southern crest of Pigeon Hill.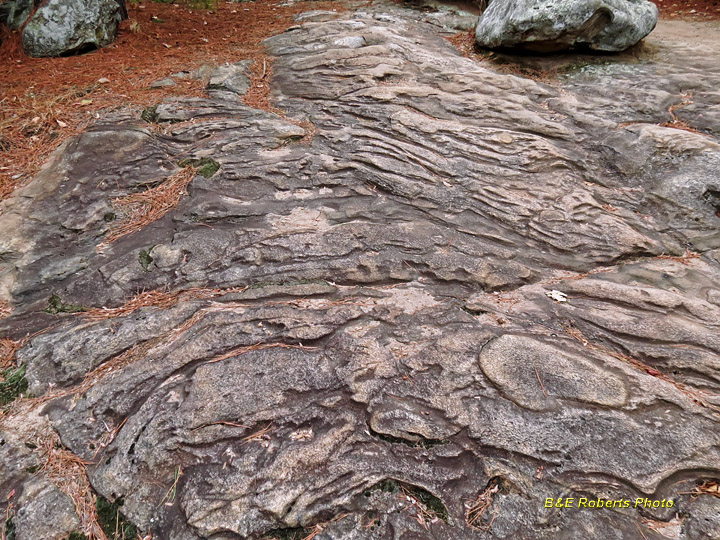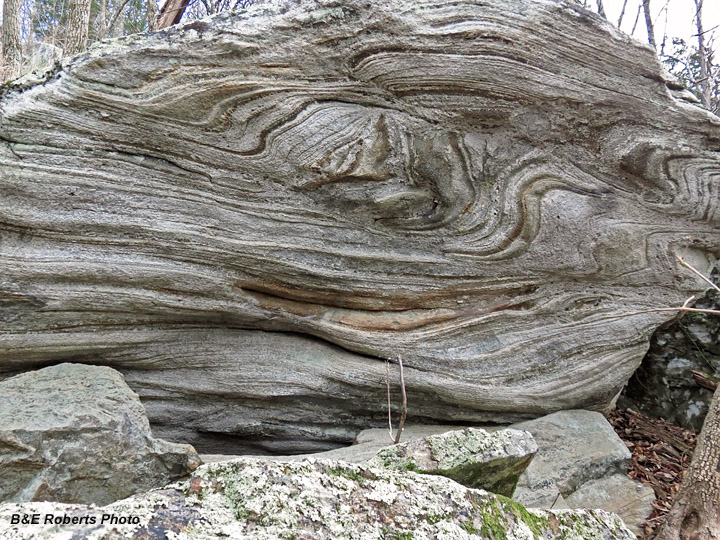 Impressive folding on huge boulder below a cliff on Little Kennesaw Mtn.
---
You can click below to read a detailed account of the geology of Kennesaw Mountain:
"Scott Ranger's Geology of Kennesaw Mountain"
---