A variety of other historical sites, associated with both the War and peaceful times...
(Generally ordered from North to South.)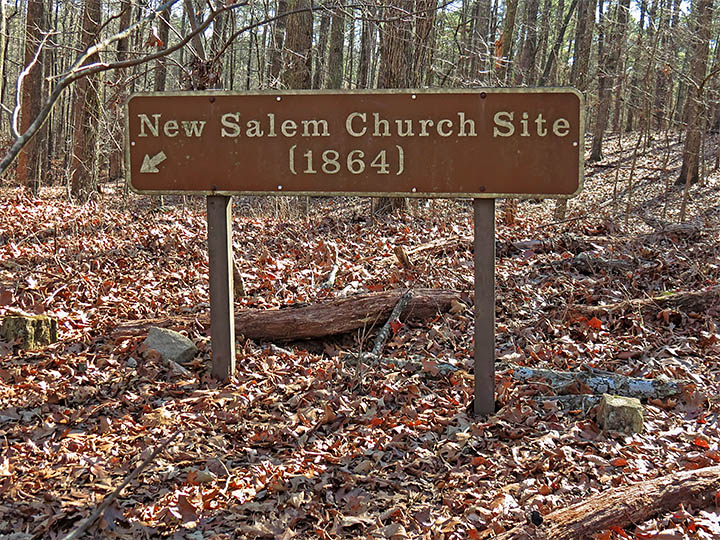 Original location of New Salem Church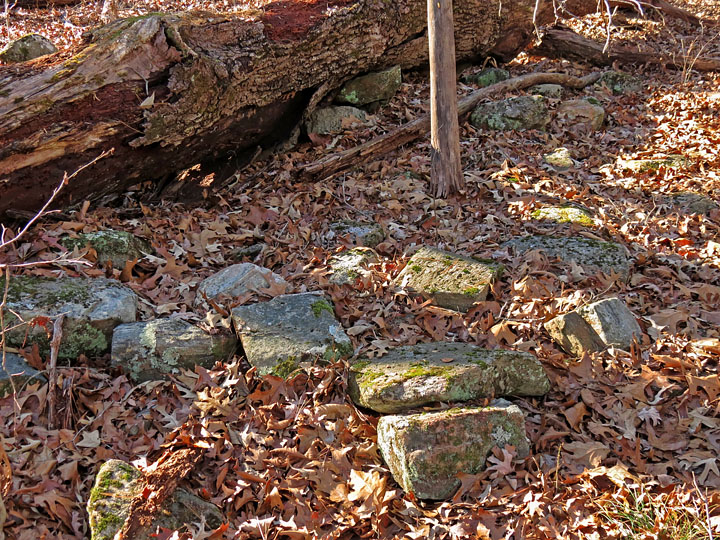 Scattered foundation stones at a corner of old New Salem Church
---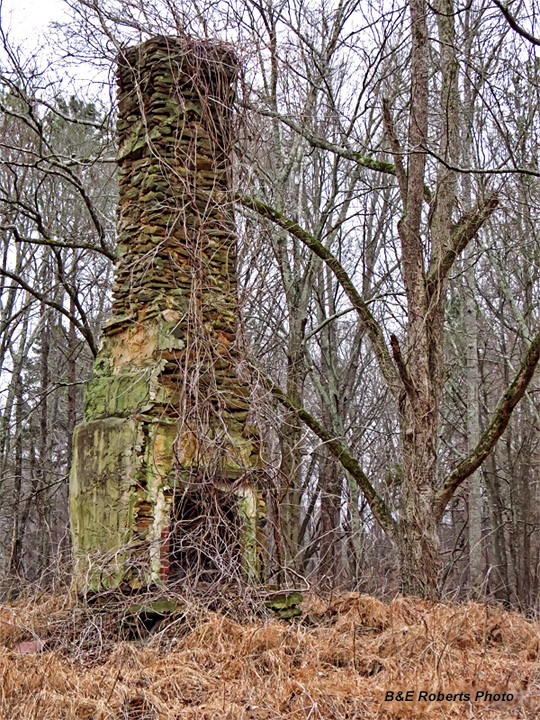 Old chimney at site of the Johnson house.
---
~ Eaton - Easterlin Home Site ~
Civil War maps identify an Eaton dwelling off Burnt Hickory Rd. east of Pigeon Hill.
This property was later the home place of the Easterlin family. Evidence remains
of the home site, which by the turn of the century was known as "Idle Hurst".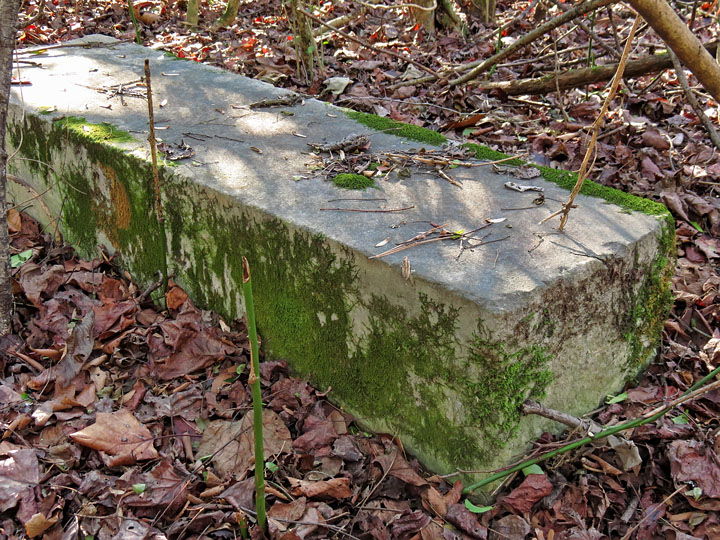 Marble block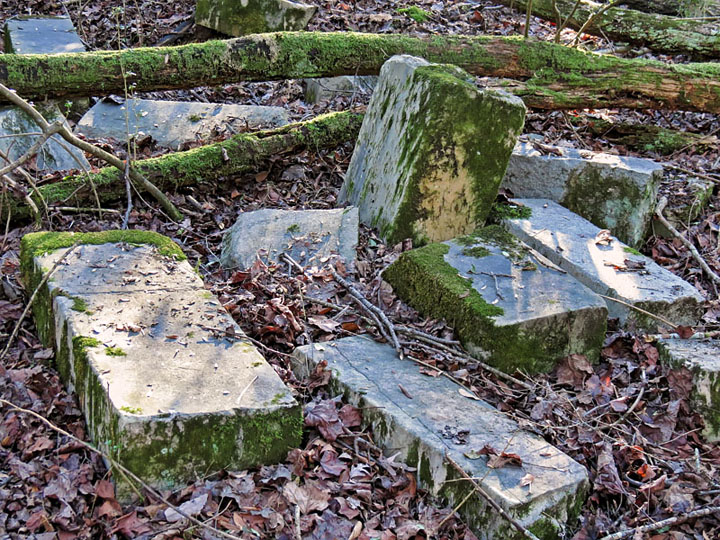 Blocks of marble and other stone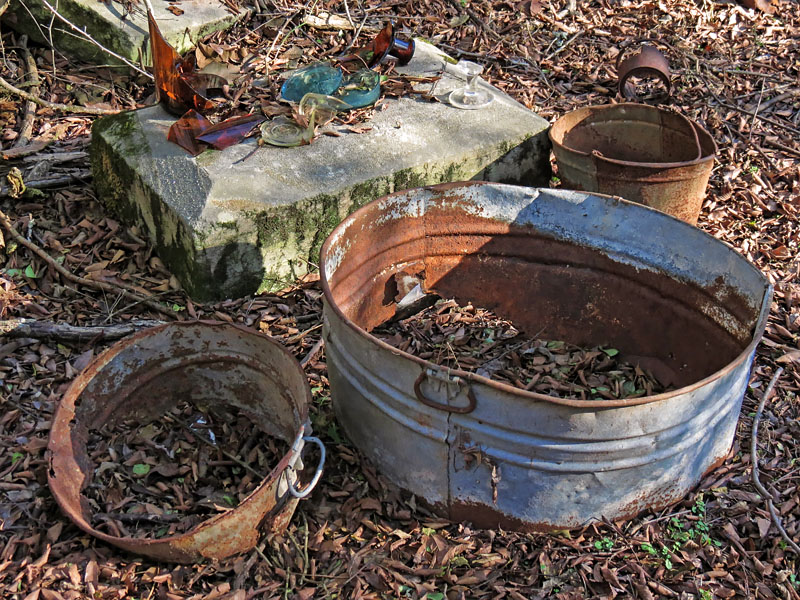 Stone carriage step, with tubs and pail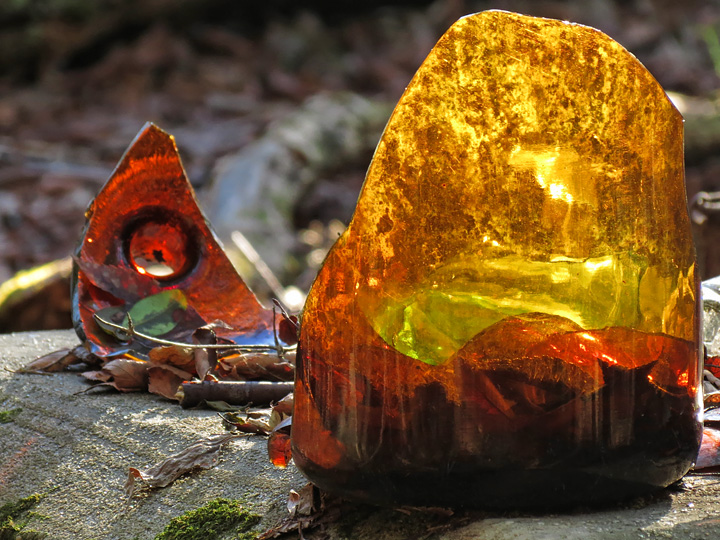 Broken glass
Fireplace bricks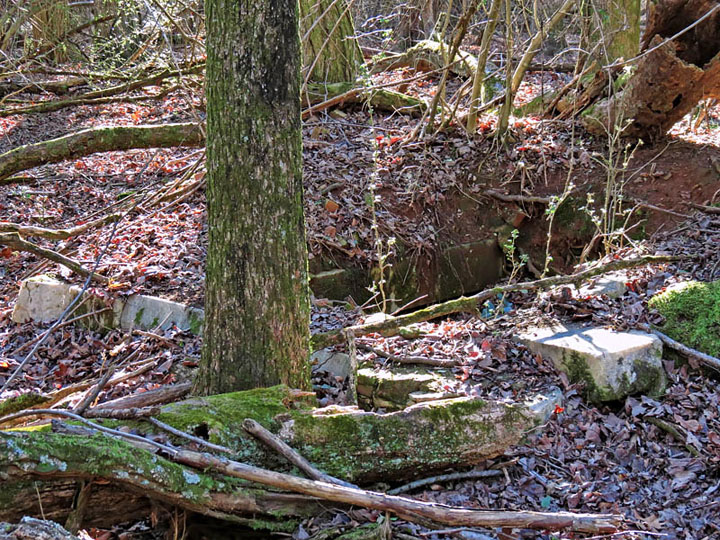 Unknown structure with stone block base; it was originally excavated.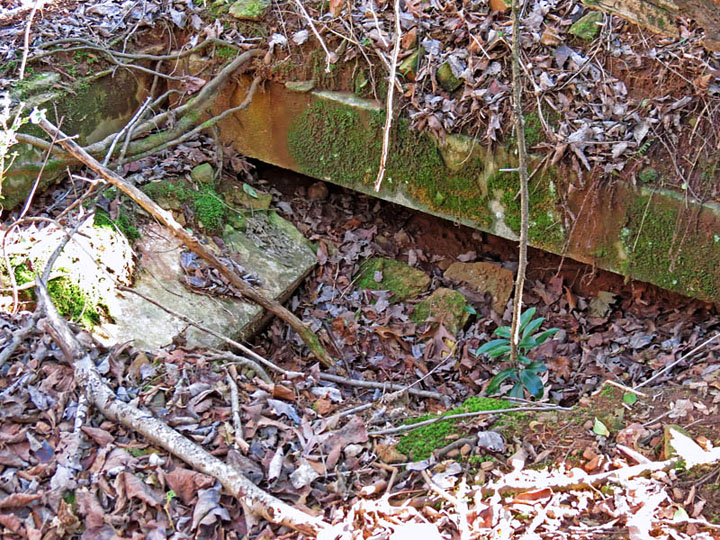 Partially collapsed interior of structure.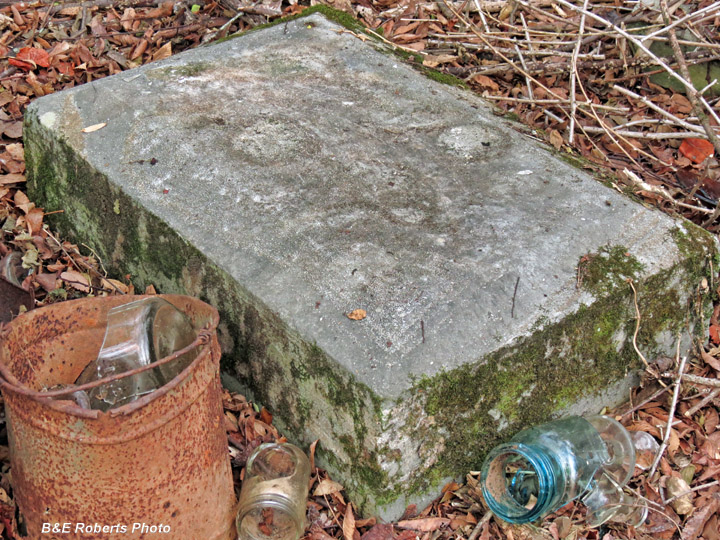 Carriage stone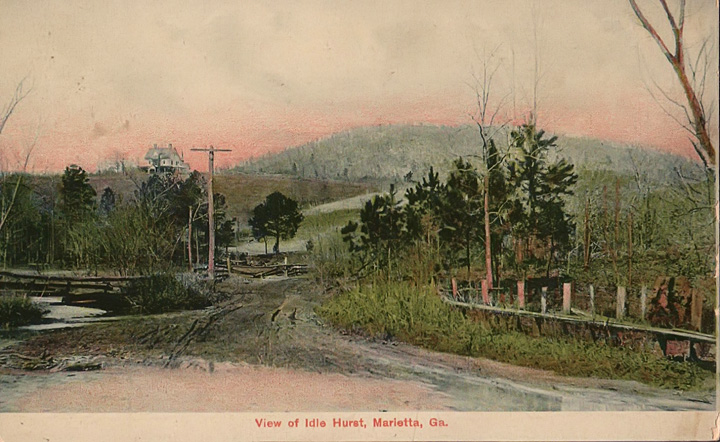 1909 Postcard of Idle Hurst
---
Monuments: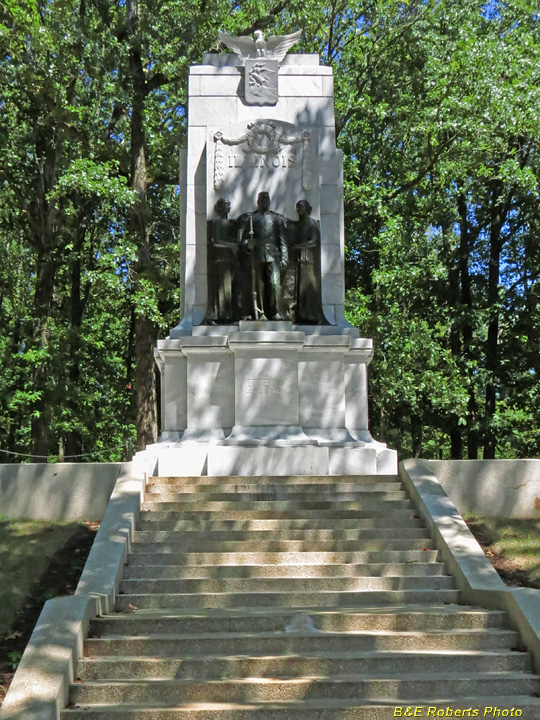 Illinois Monument at Cheatham Hill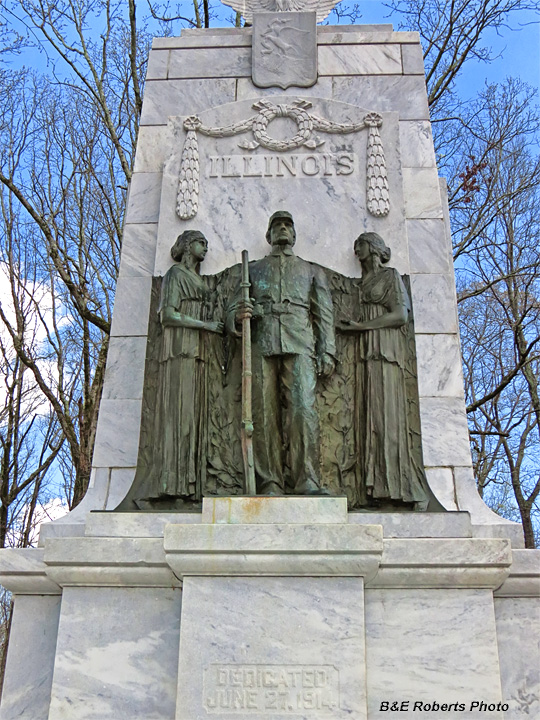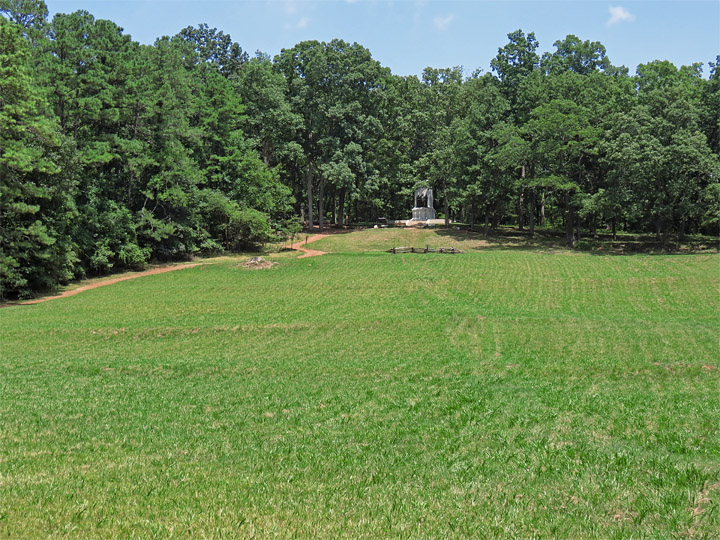 The view from downhill of the Illinois Monument gives some idea of the exposed position of Newton's
and Davis' Divisions in their June 27th advance on the Confederate salient at Cheatham Hill.
---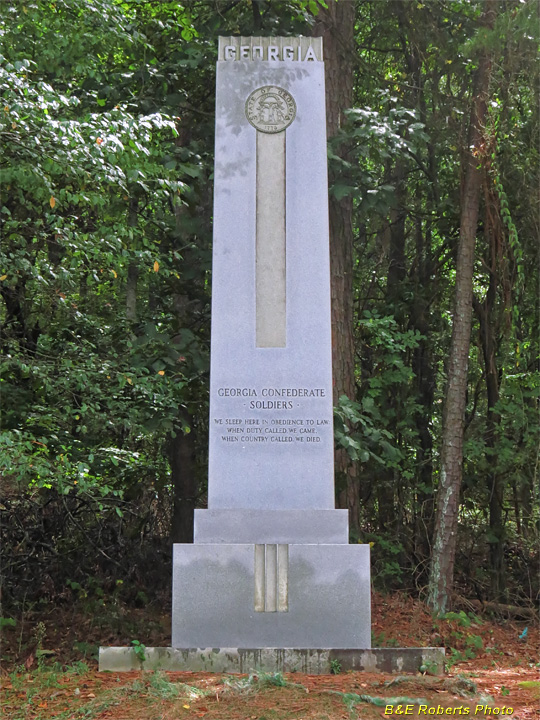 Georgia Monument, base of Kennesaw Mountain
---