Evidence of early Native American habitation within the Park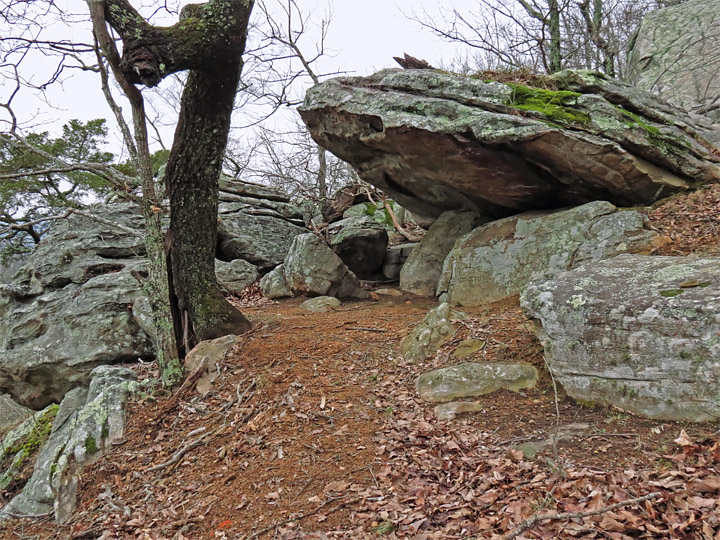 Rock shelter
---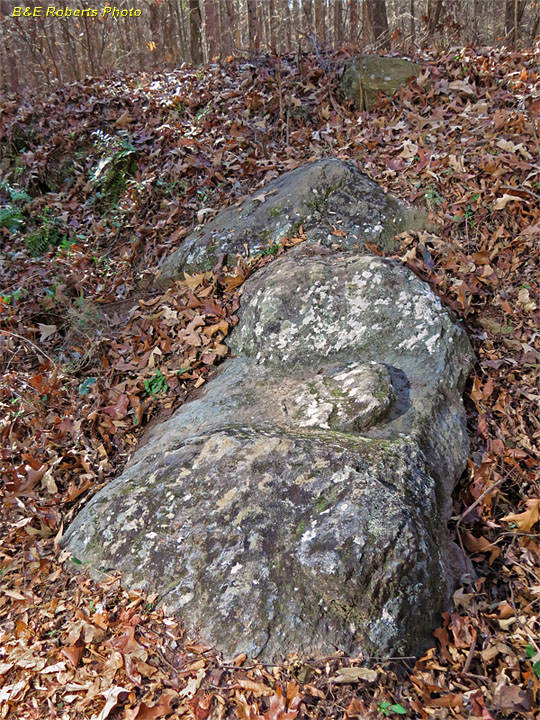 Soapstone bowl processing site in meta-ultramafic rock outcrop.
Examination of this boulder reveals a bowl scar at center of rock, a barely-started
preform at front right, another bowl scar at rear of rock, and a small cupule hole.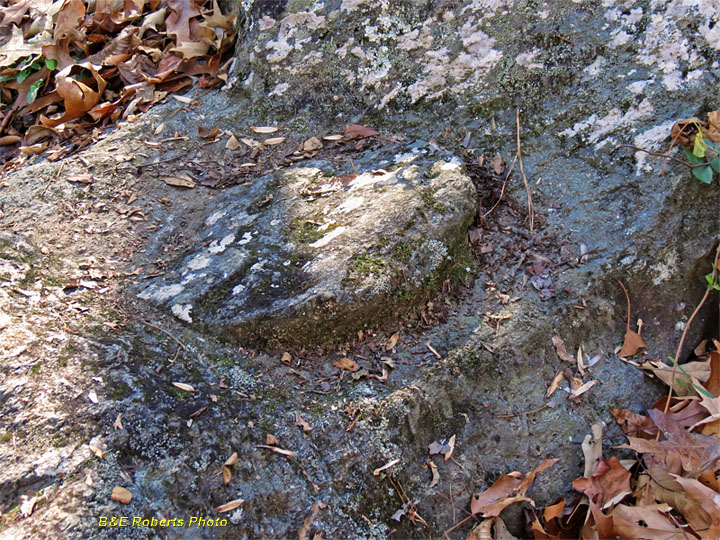 Detail of bowl scar left after separation of rough bowl from parent rock.
See here for diagrams of bowl production process.
---
The NPS suspects that this rock mound complex could have been assembled by Native Americans.
It does not appear that the area was ever farmed (ie. the piles are not due to farmer field-clearing).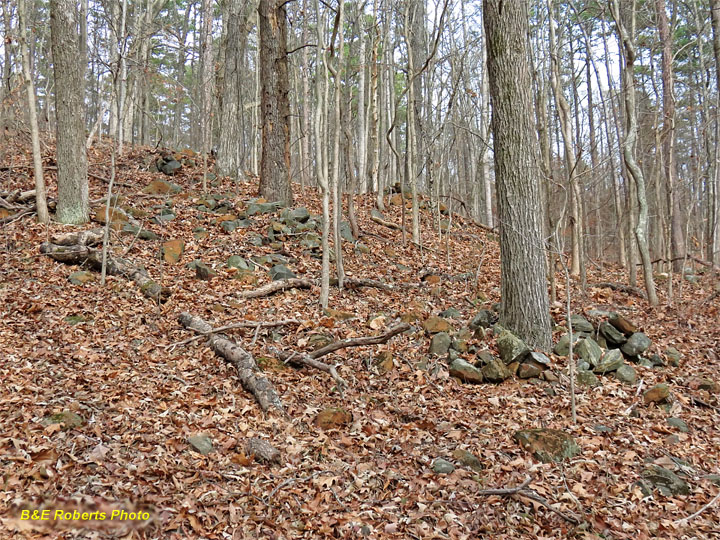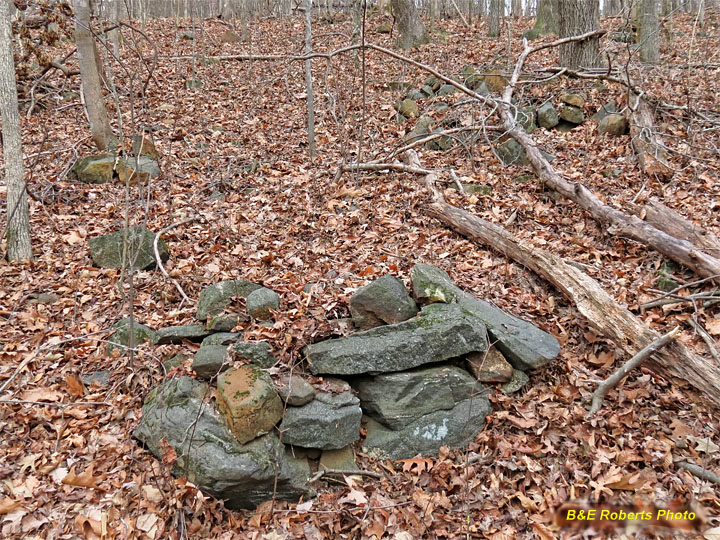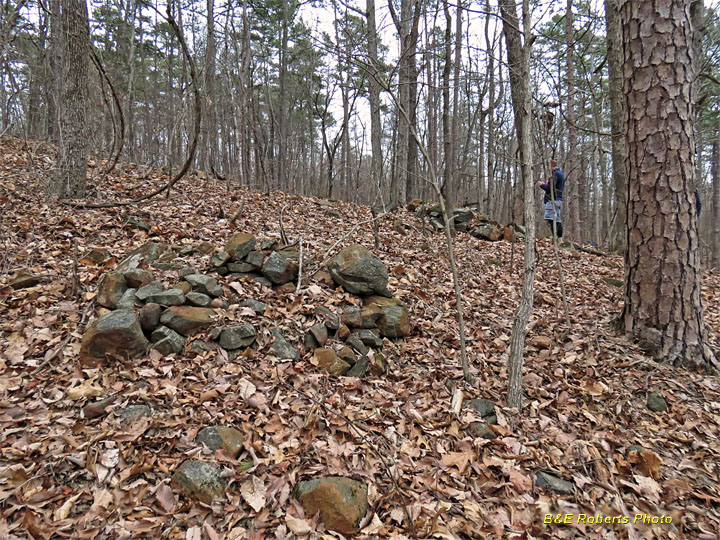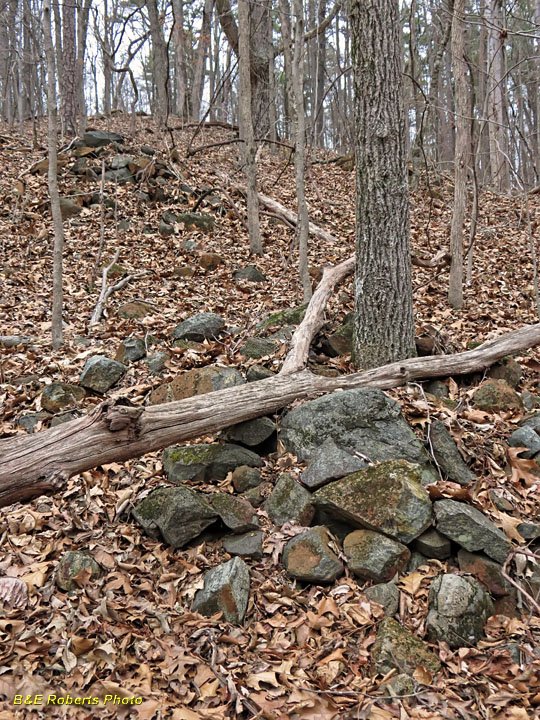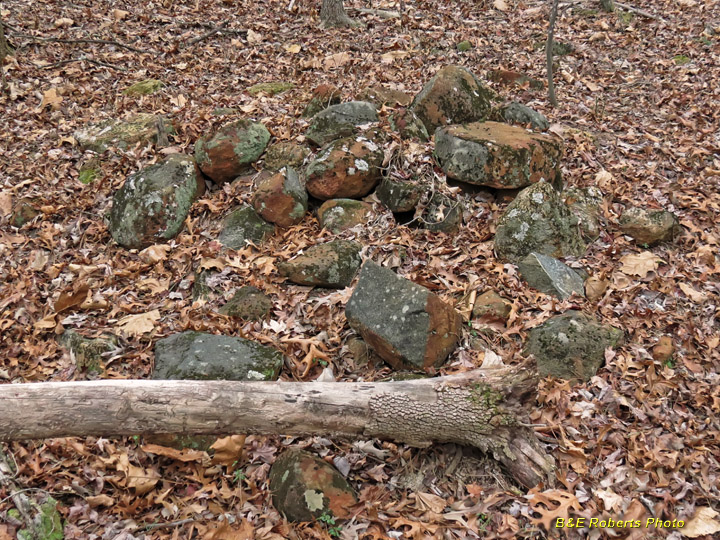 ---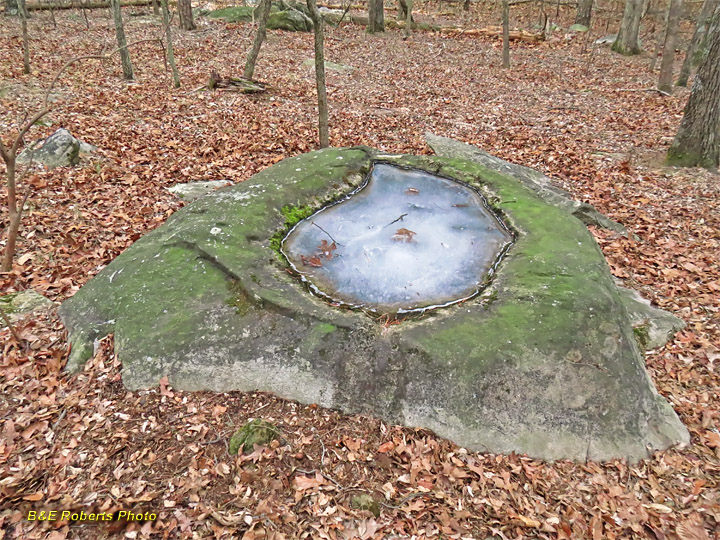 This rock basin may have been formed, or at least enhanced, by humans.
The depression, filled with ice in this image, is approx. 6-8" deep.
---