~ Lefler Grist Mill, c. 1844 ~
Moved from Hinesville, VA to Rottenwood Creek at Life University, Marietta.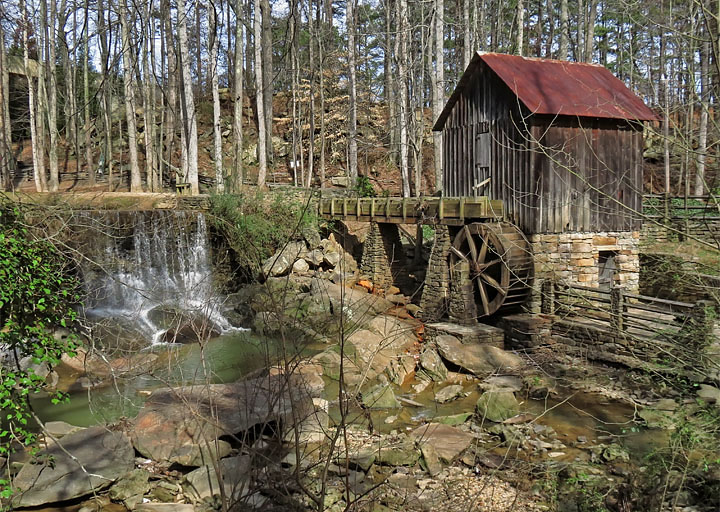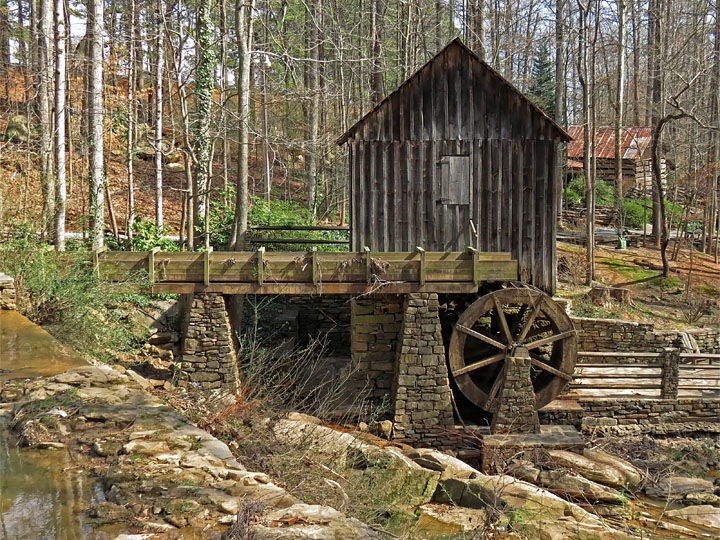 ~ A few fall shots: ~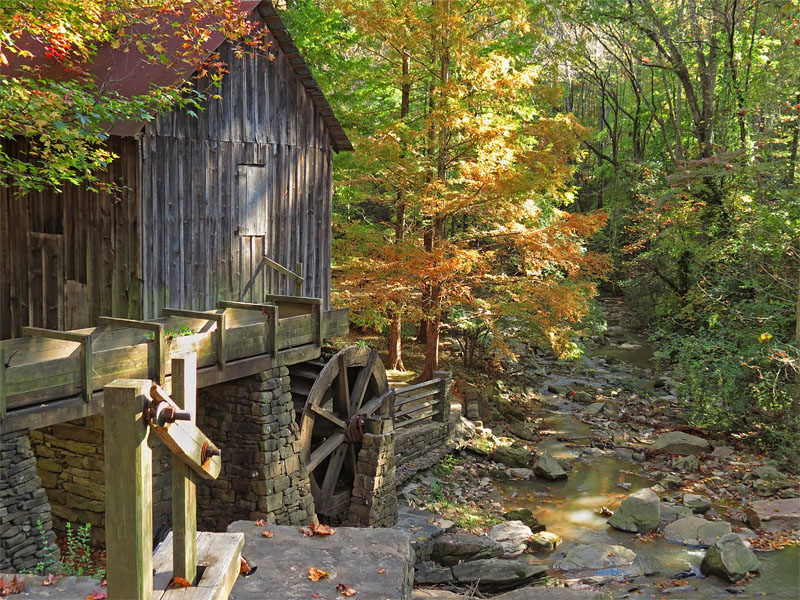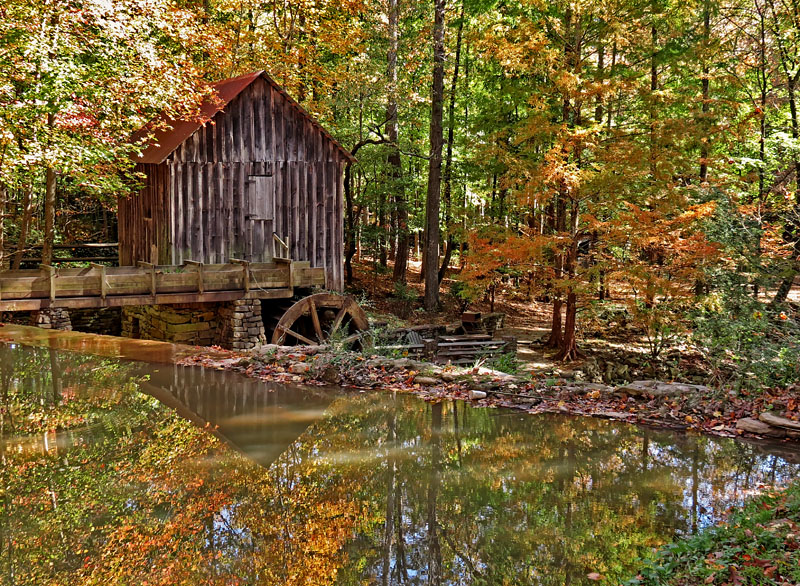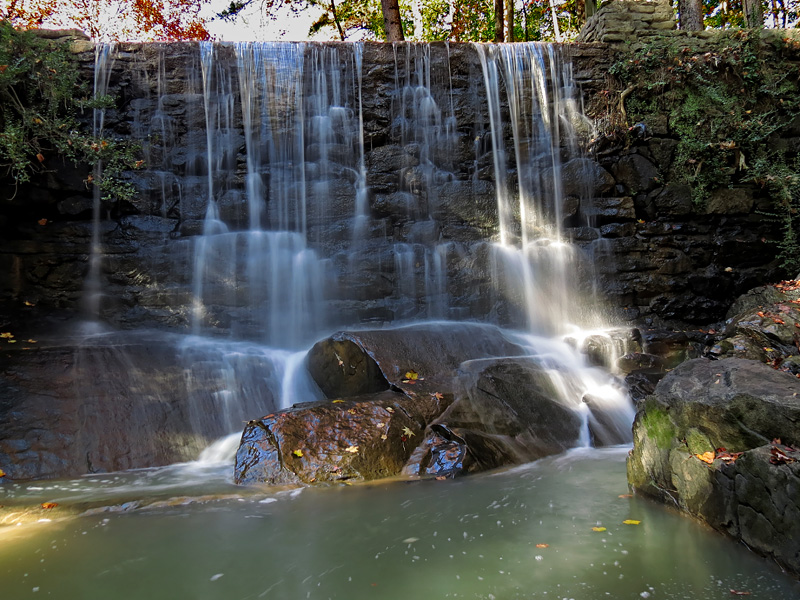 ---
~ Sixes (Gresham) Mill ~

One of the last remnants of an 1820's settlement that was made up of prospectors
and miners. Mills are typically known by the owner's name; the mill on this site
was originally Roberts' Mill, and is currently known as Gresham's Mill. A grist mill
has been located here since 1820, with the current structure dating to 1878-1880.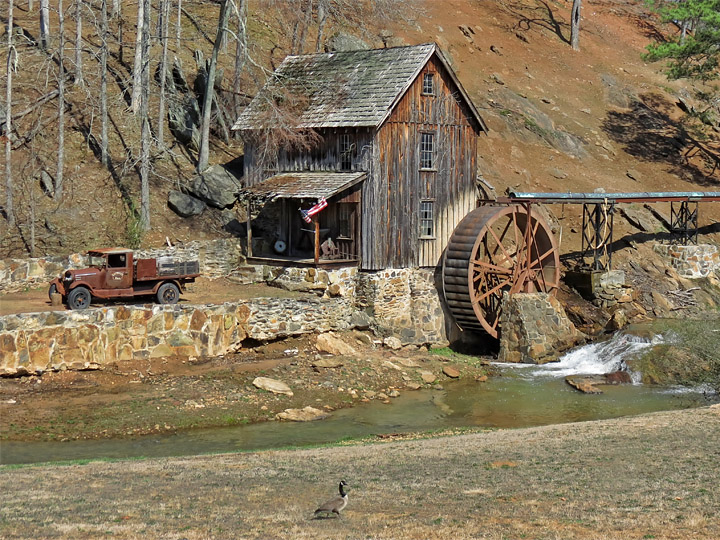 Two views, one showing the 1921 Avery tractor in the field.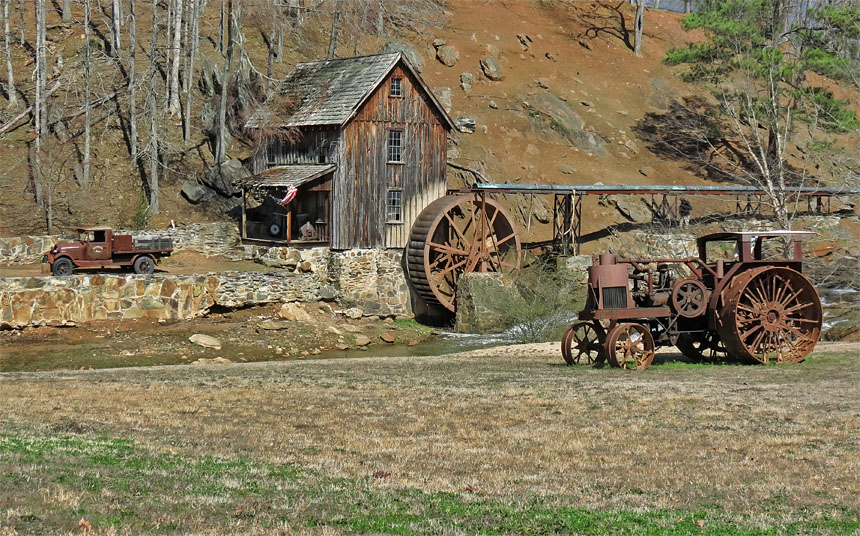 ---
~ Barker's Creek Grist Mill, Rabun County ~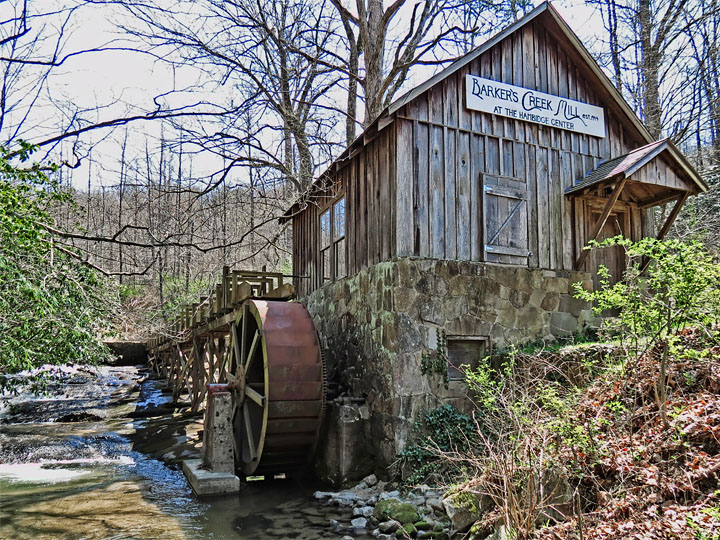 Still grinding corn once a month...
---
~ Wilbanks-Darnell Grist Mill on Warwoman Creek, Rabun County ~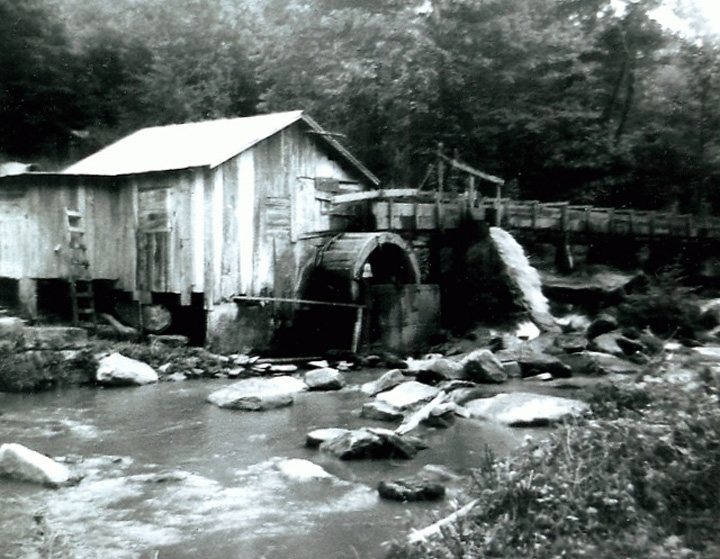 Dixie Wilbanks' Mill, later operated by grandson Ricky Darnell, shown
here in the 1950s when the community mill was still in operation.
(Rabun County Historical Society)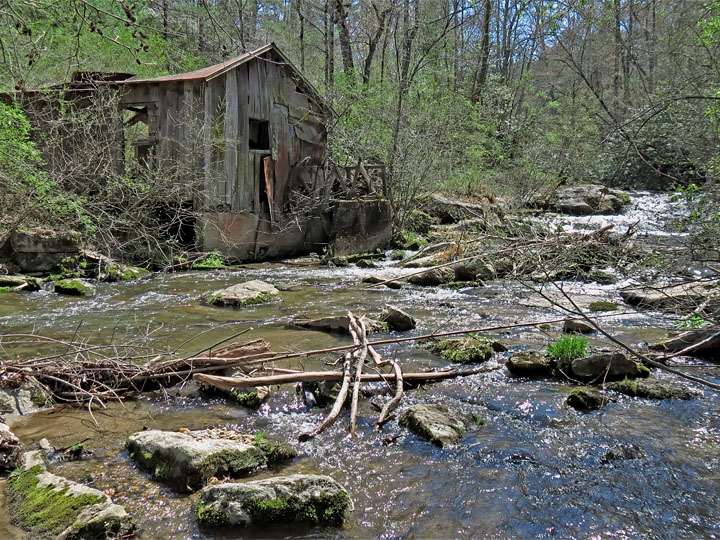 No paddles remain on the waterwheel in 2013.
The wheel was still more or less intact in a photo I saw from 2006.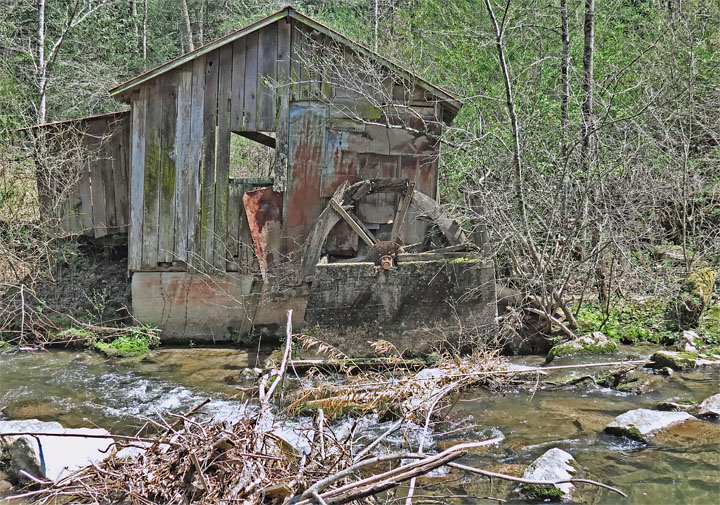 The poor mill doesn't appear to be long for this world...
---
~ Berry College, Rome, GA ~

Constructed in 1930, the mill on the Mountain Campus was a gift from The Republic Mining and Manufacturing Co.
Water is piped from Berry's reservoir to the wheel; once primed, hydraulic pressure forces the water up the stone
column, to the flume and over the wheel. At 42' diam., it is one of the largest wooden waterwheels in the world.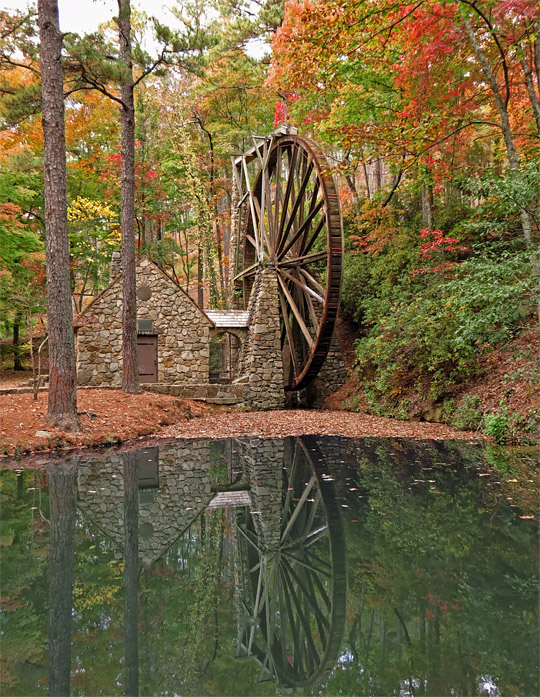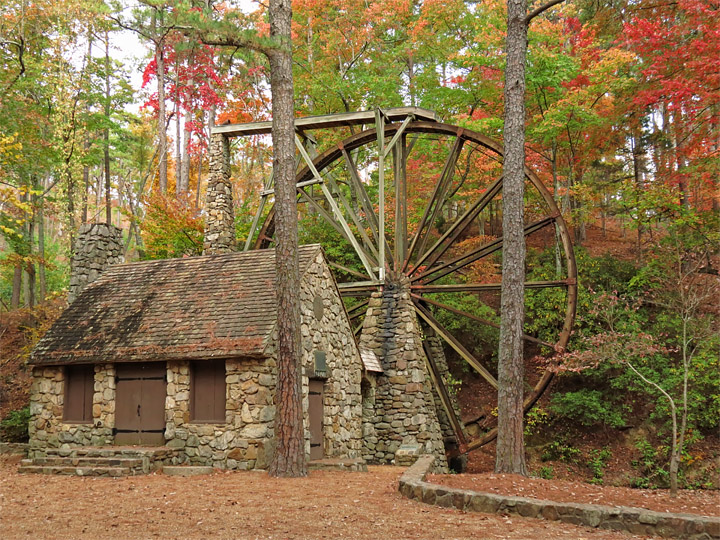 ---
~ Masters' Mill, Loafers Glory, NC ~

Not quite local - we passed this old mill NW of Bakersville, NC, returning from a hike in the Roan Highlands.
After a fire in the 1930's destroyed Bill Masters' original mill in Toecane, he built this grist mill on Cane Creek.
The mill is now a private residence.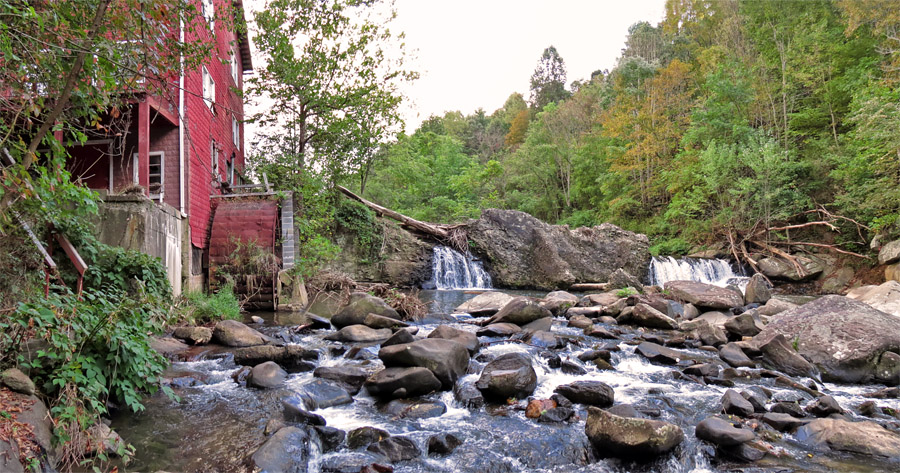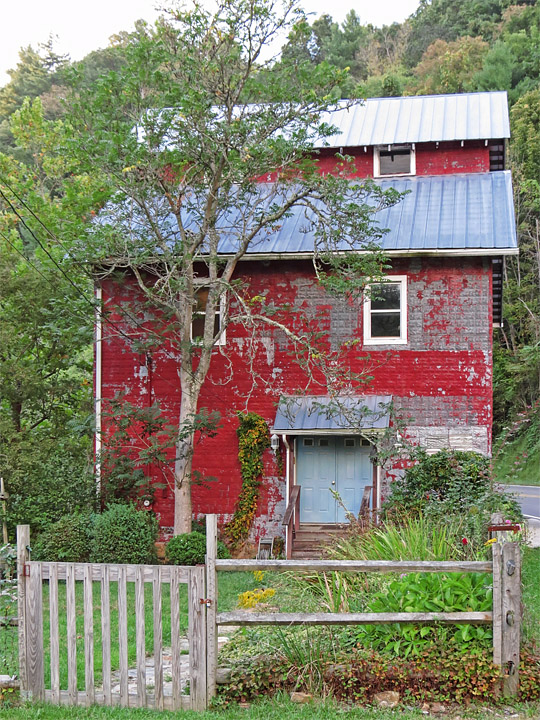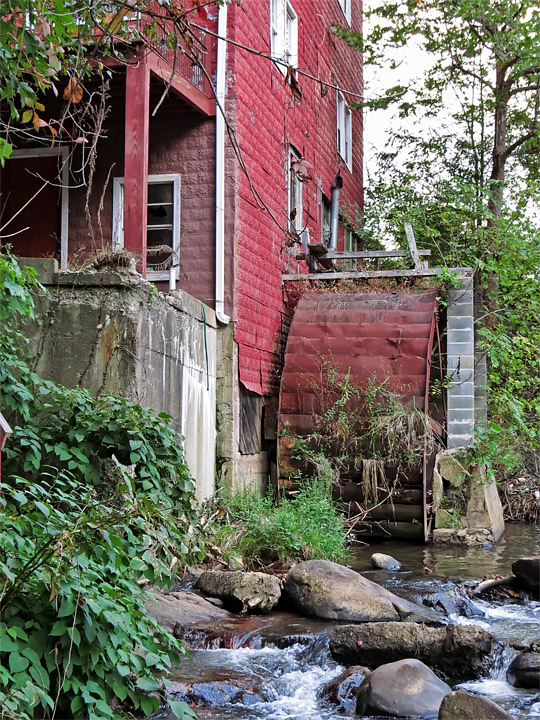 ---
~ Alexander Mill, Towns Co., GA ~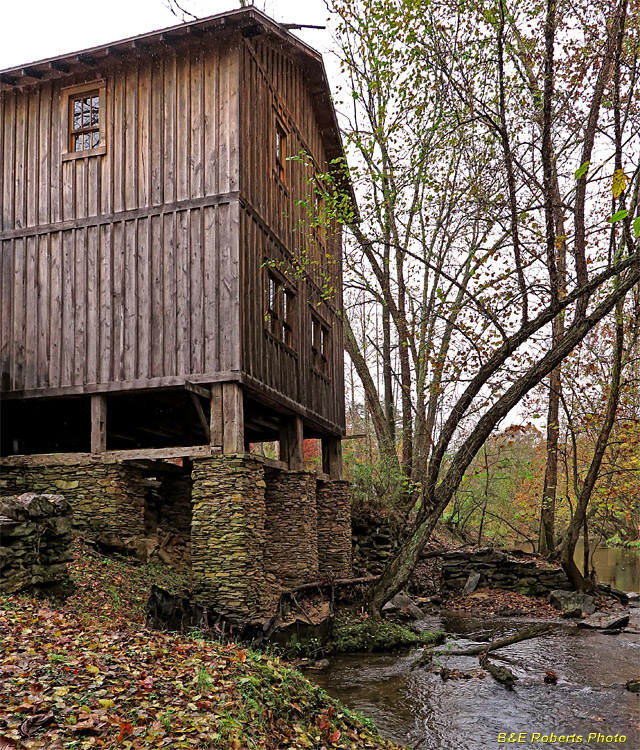 Old car half buried near the mill
---