While hiking to Boteler Peak in October, we heard falling water far below us. Checking out Barnards Creek later on topos and Google, I didn't see any sign of waterfalls, but it looked like it might have some pretty cascades. Two weeks later, I made a bushwhack into the drainage and enjoyed a nice creek exploration..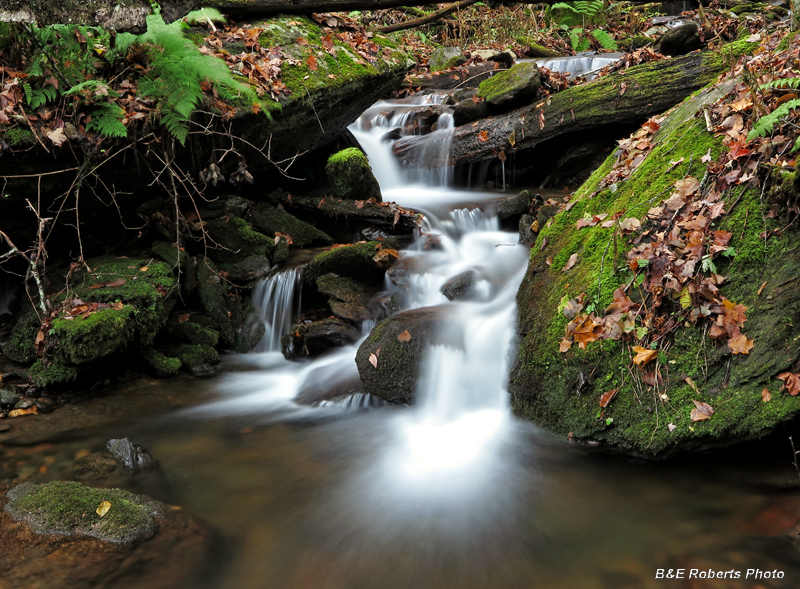 Various cascades, as I worked my way upstream...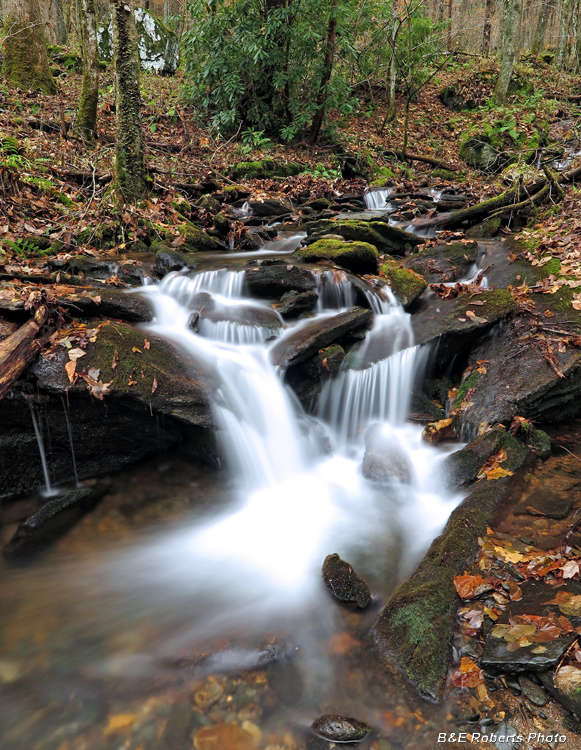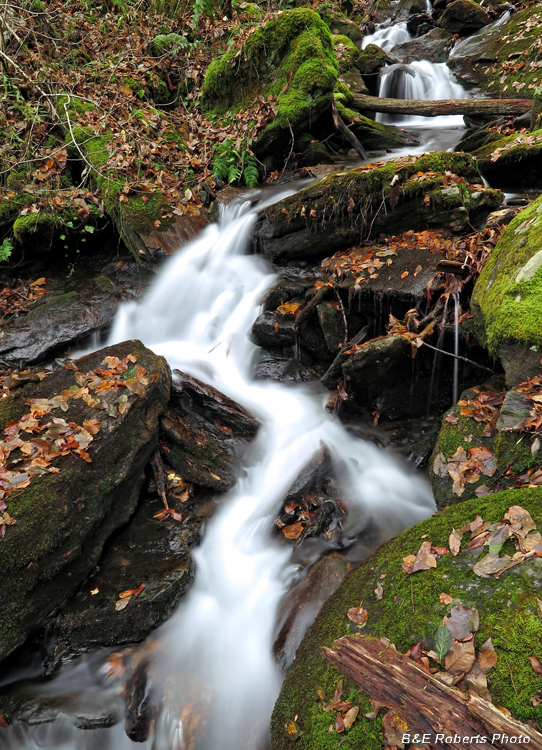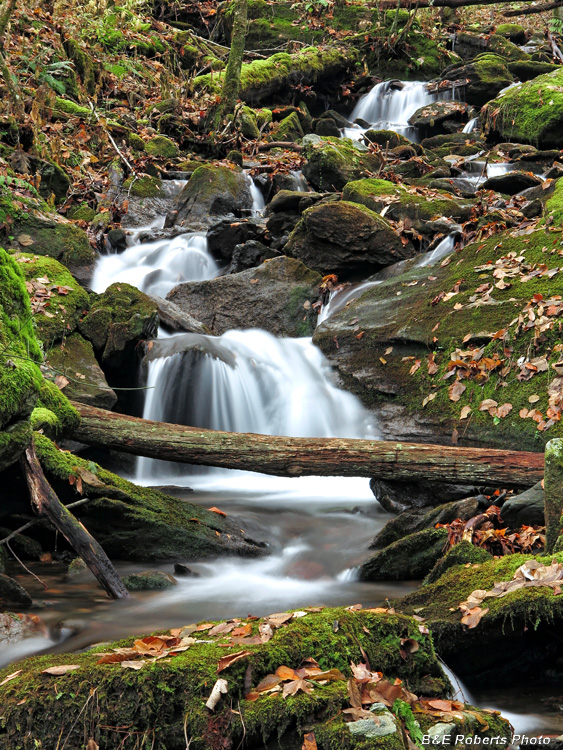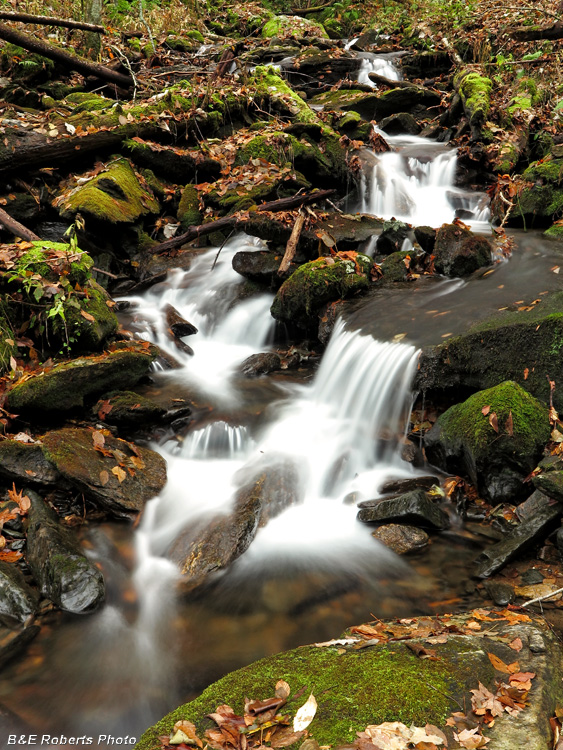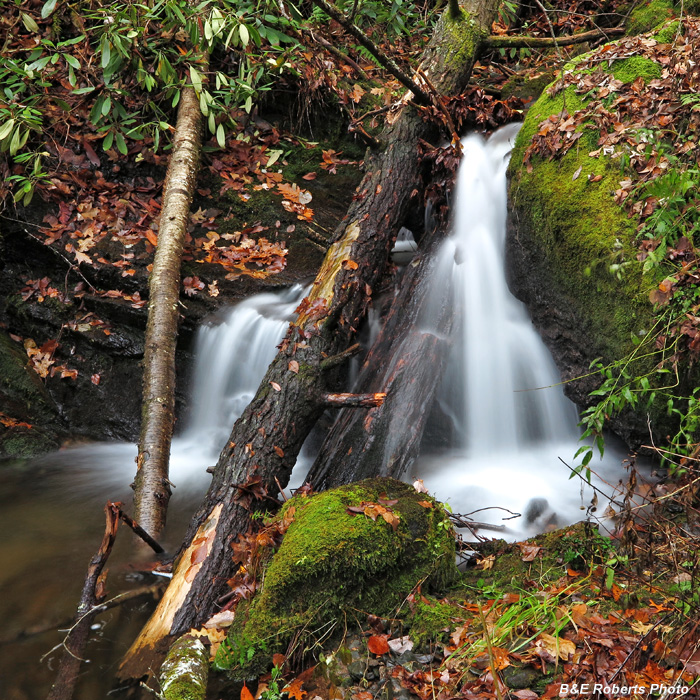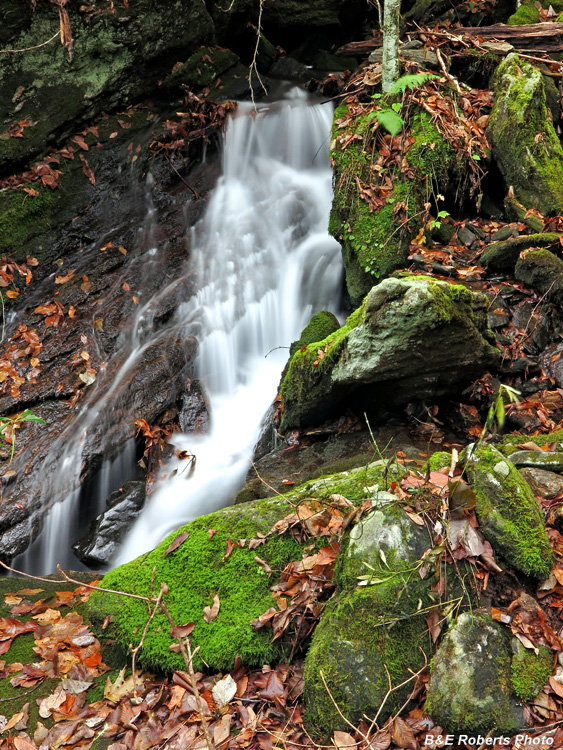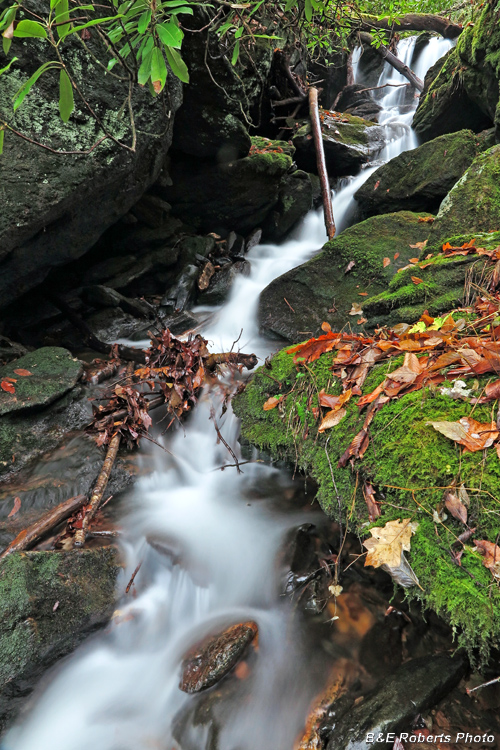 At one point, the creek runs through a small, rocky gorge...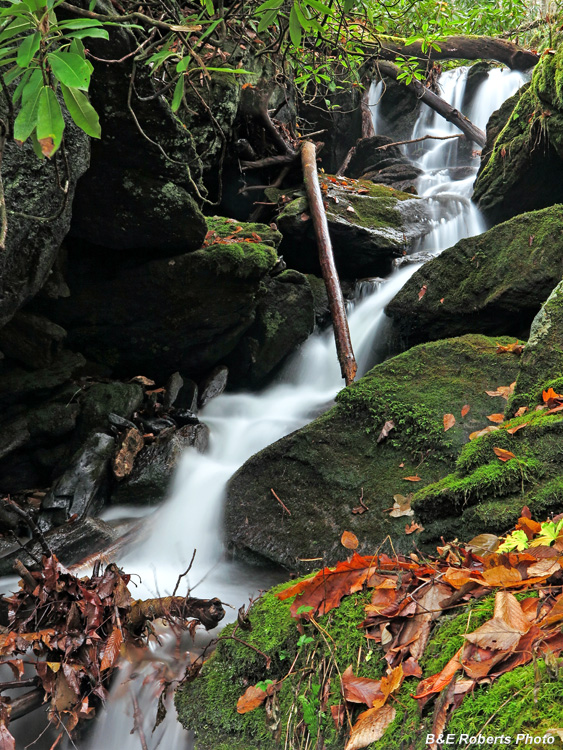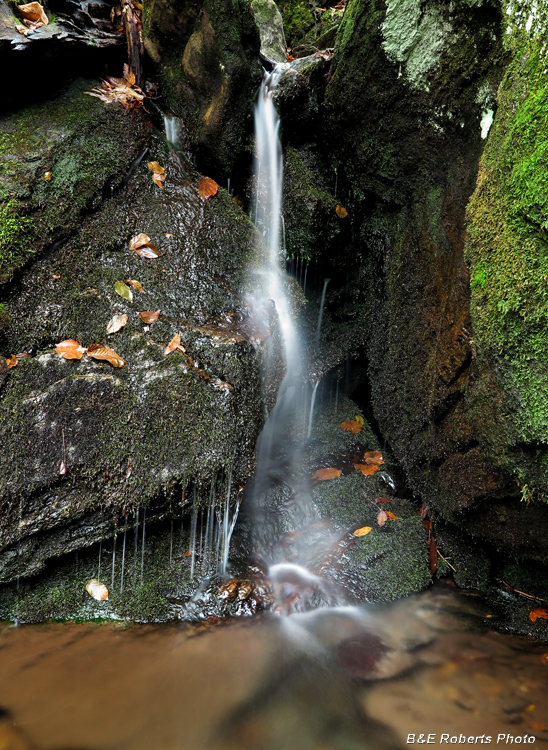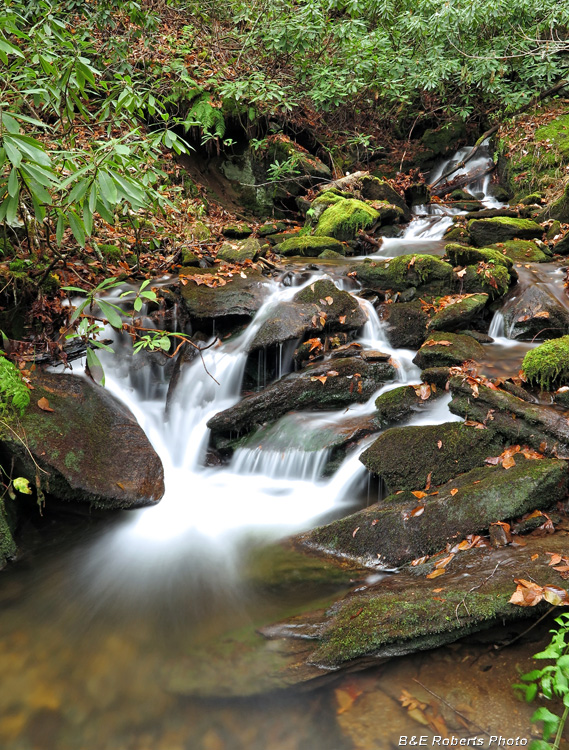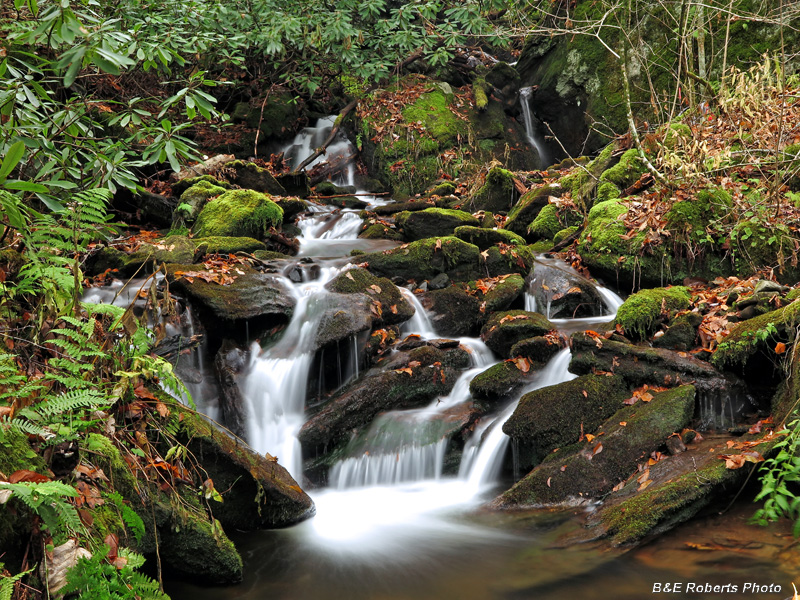 ---