Mid July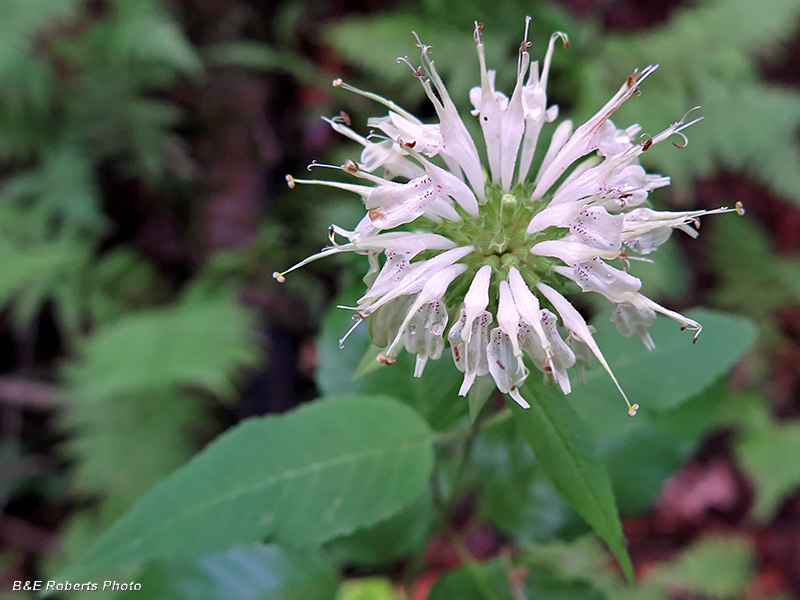 White Bergamot, aka Basil Bee Balm (Monarda clinopodia)
---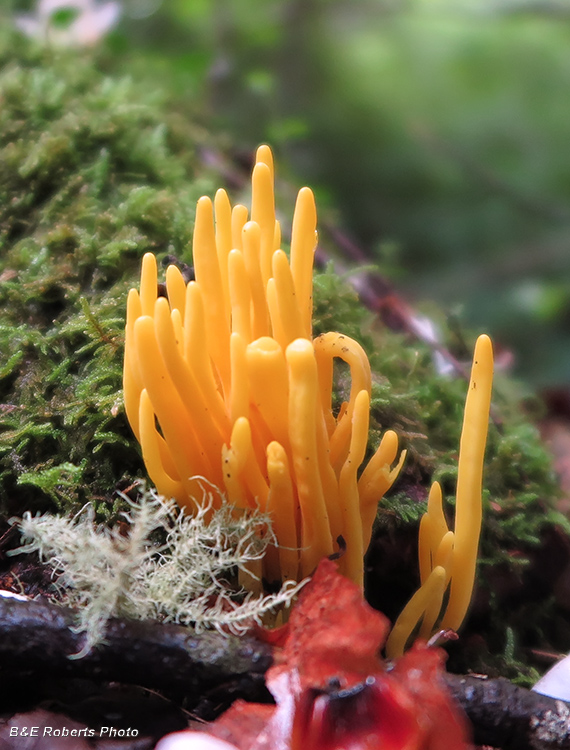 One of the Coral fungi (Clavariaceae)
---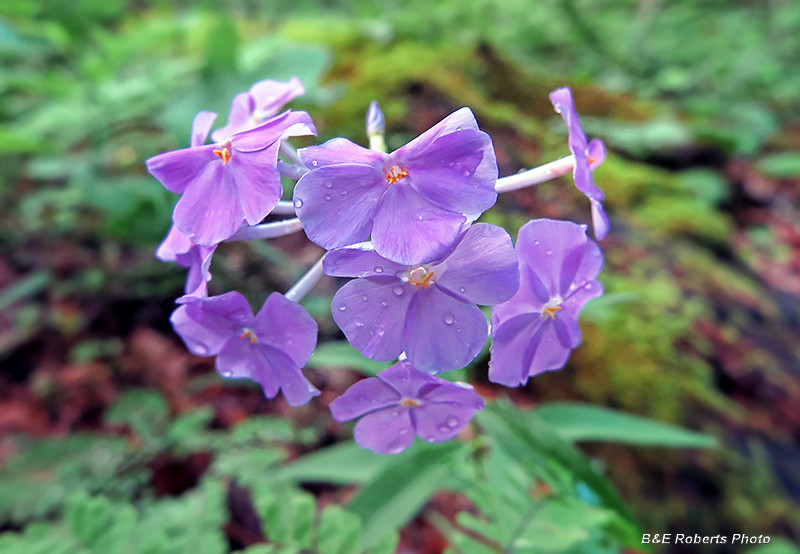 Carolina Phlox (Phlox carolina)
---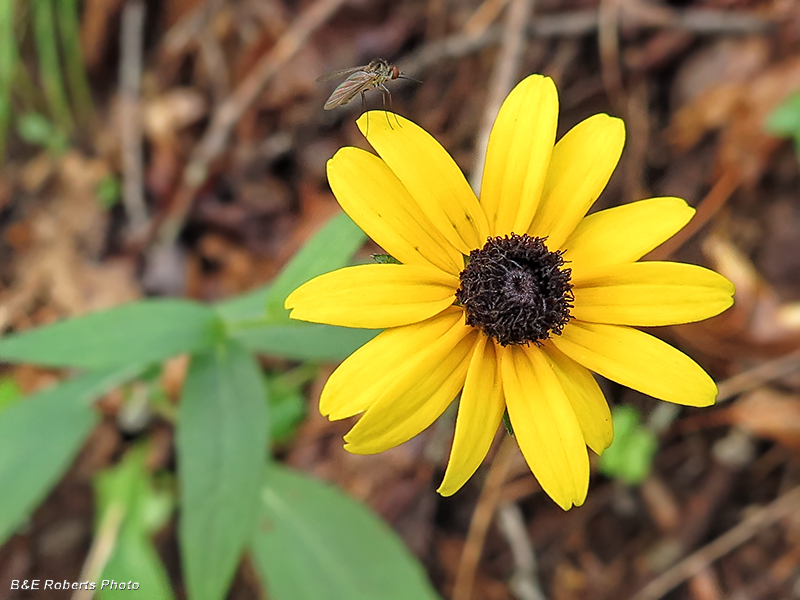 Black-eyed Susan (Rudbeckia hirta)
---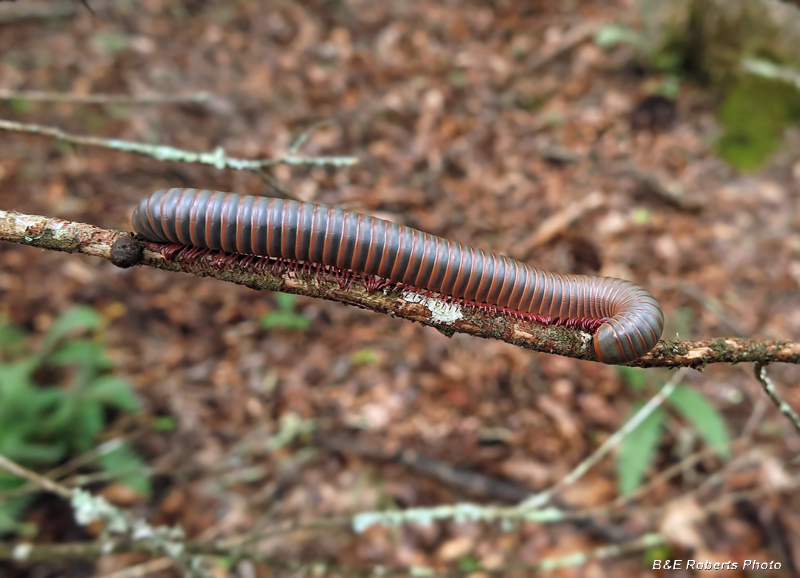 Spirobolid Millipede
---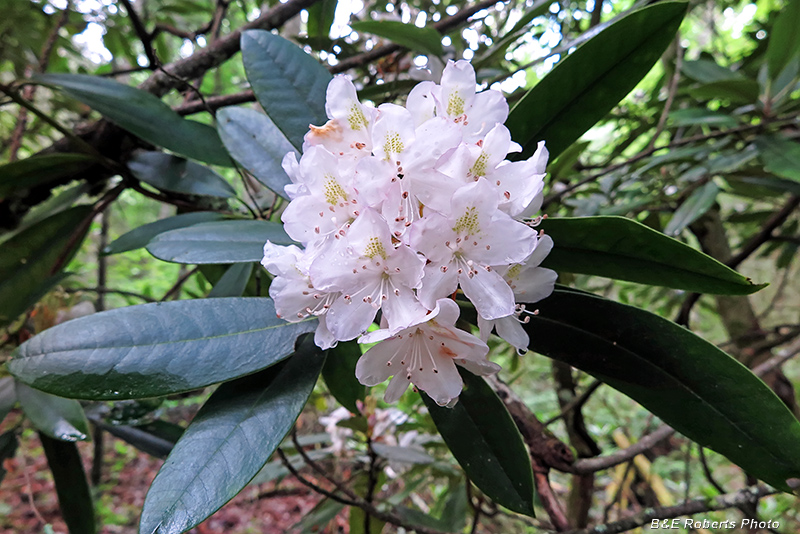 Great Rhododendron, aka Rosebay Rhododendron (Rhododendron maximum)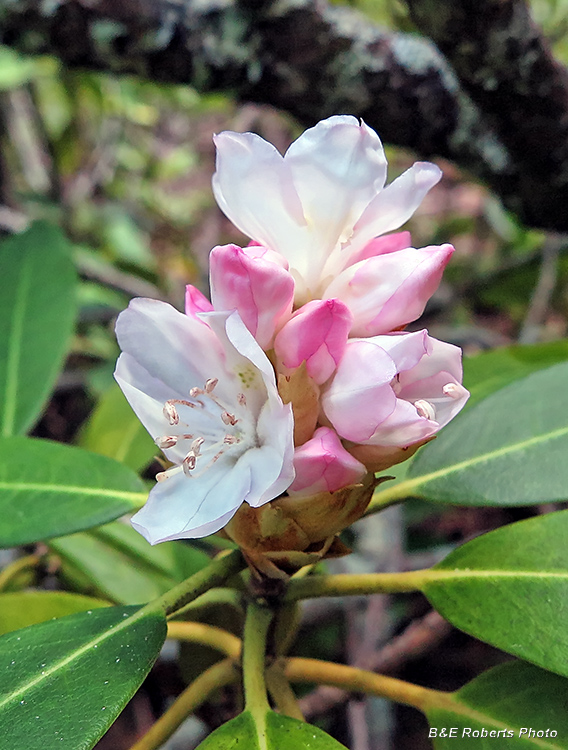 ---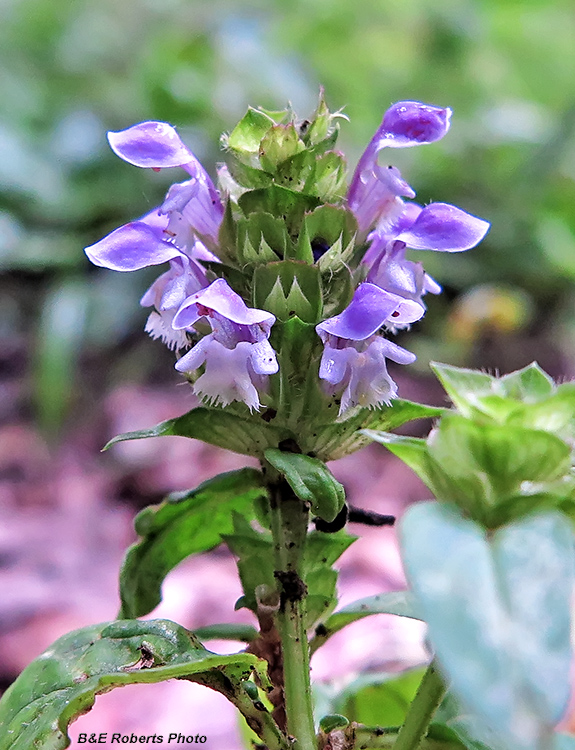 Heal-all, aka Self-heal (Prunella vulgaris)
---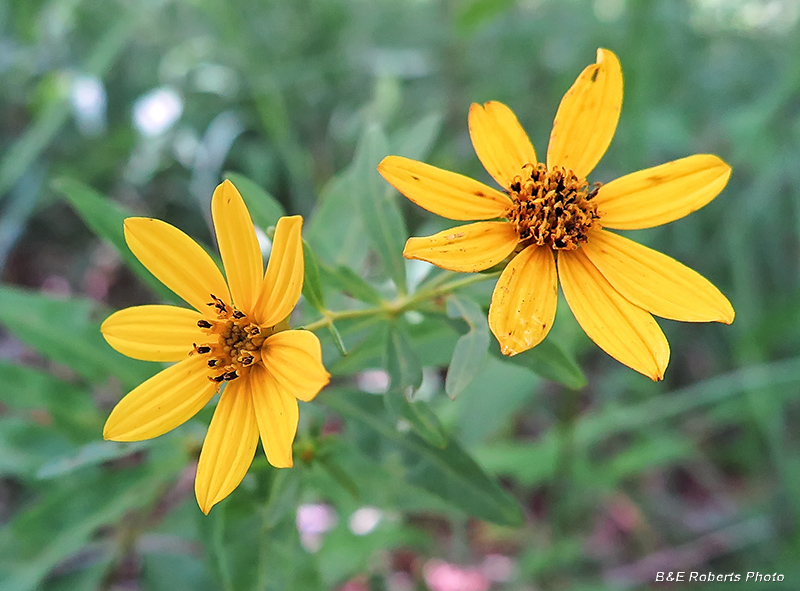 Whorled Coreopsis (Coreopsis major var. rigida)
---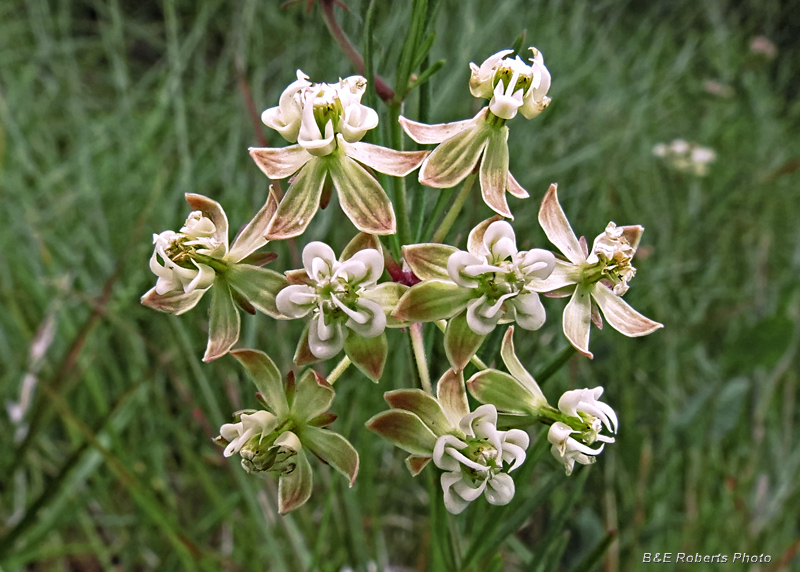 Whorled Milkweed (Asclepias verticillata)
---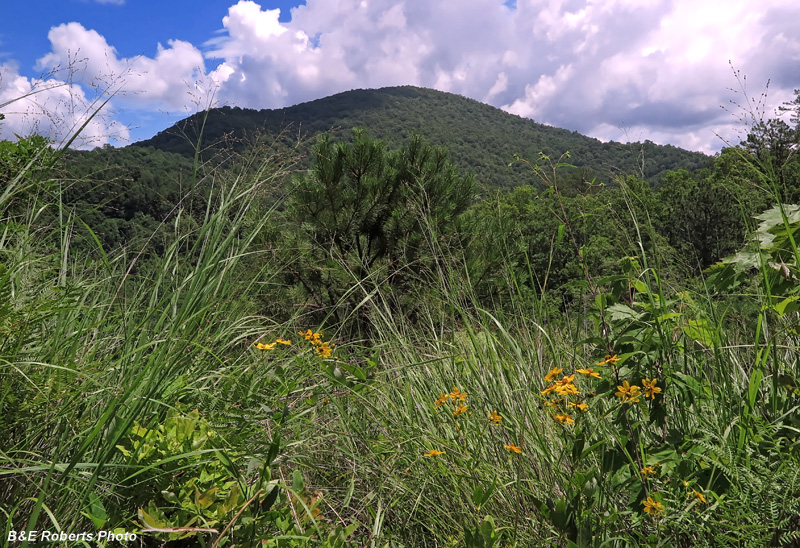 Barrens view
---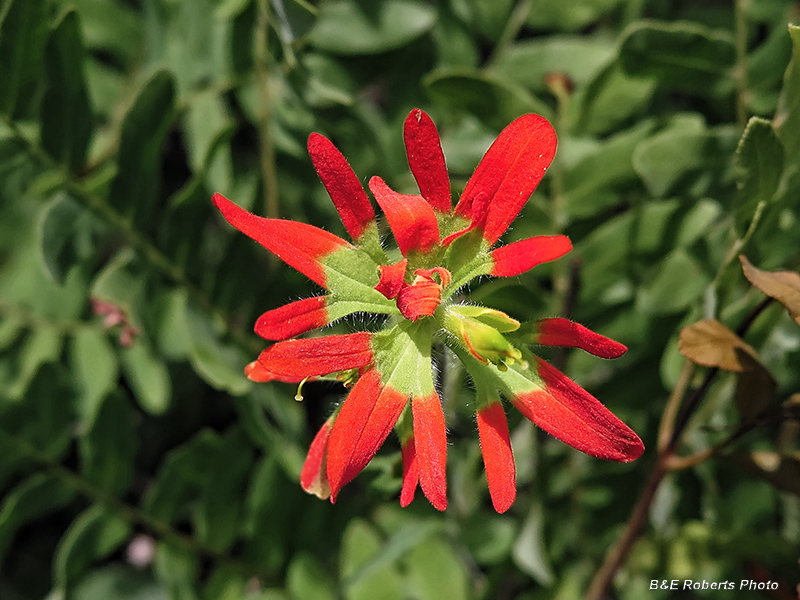 Indian Paint Brush (Castilleja coccinea)
A mostly western genus, this is one of only three species native to the eastern US.
---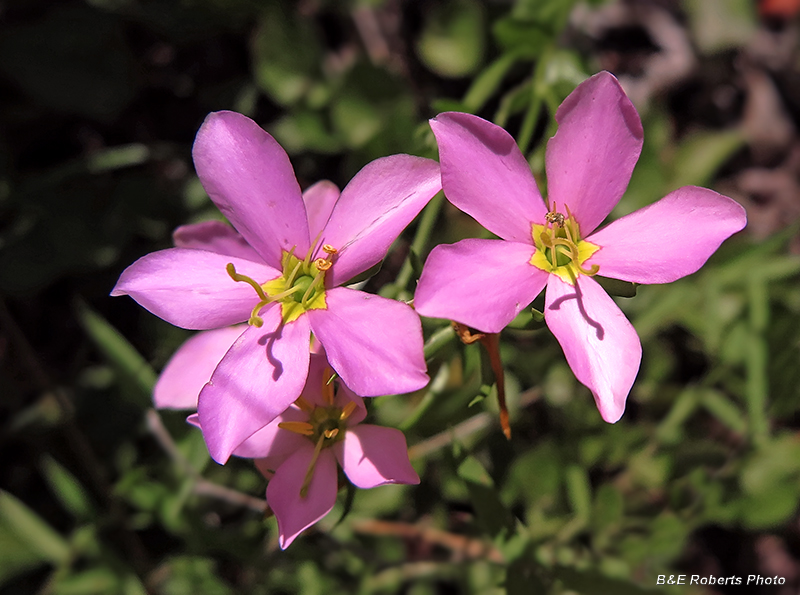 Rose Pink (Sabatia angularis)
---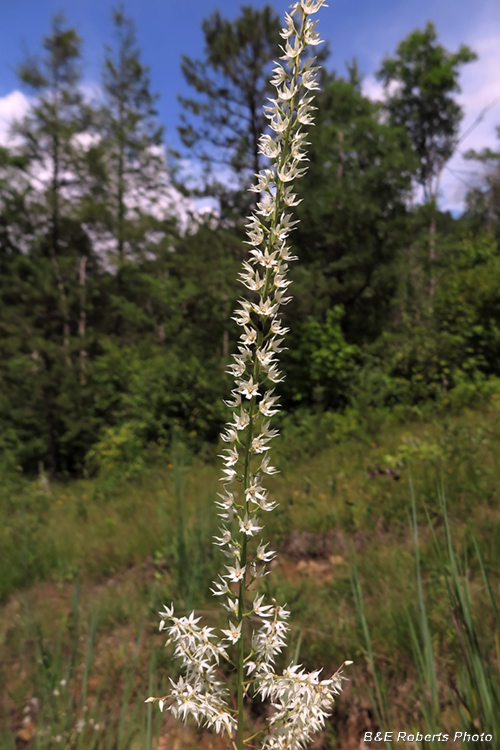 Eastern Featherbells (Stenanthium gramineum)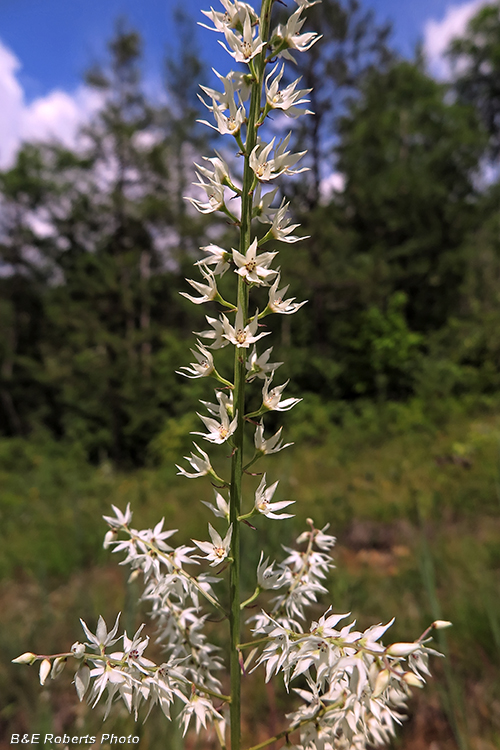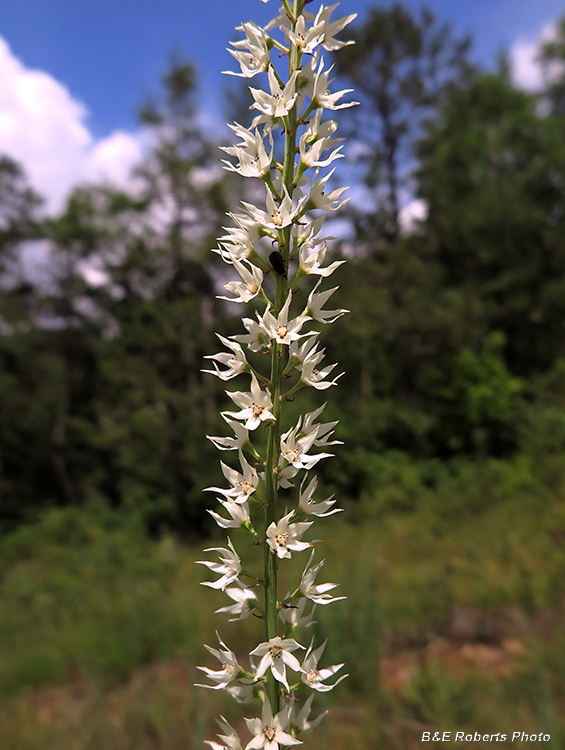 This was the first time I had encountered this plant.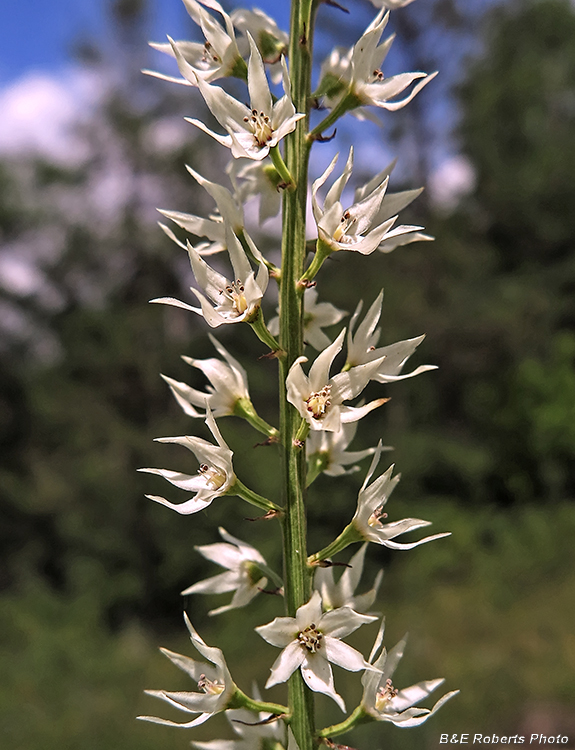 The tall stalk and relatively large flowers were very striking.
The tallest plant reached about four feet high.
---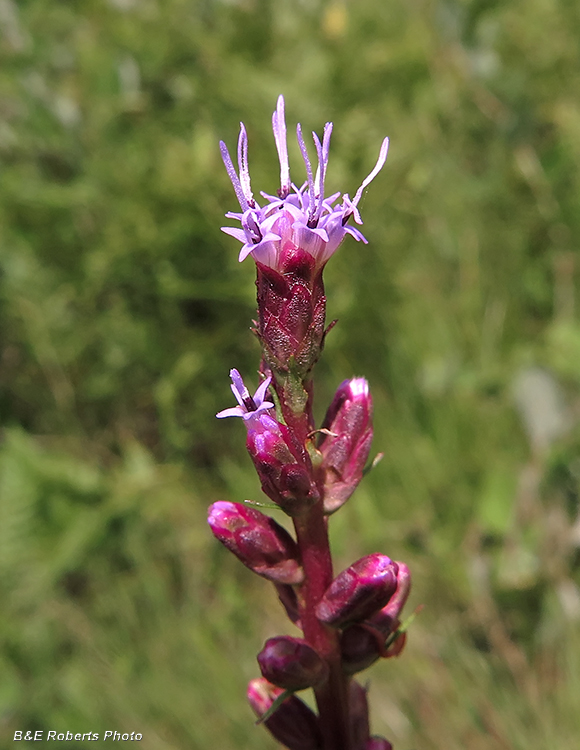 Blazing Star (Liatris sp.), just starting to bloom
---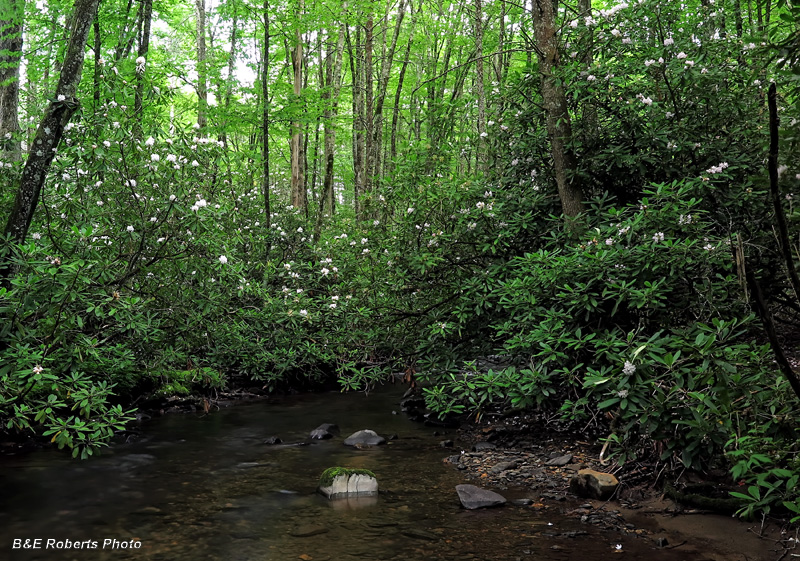 Rhododendrons along Buck Creek
---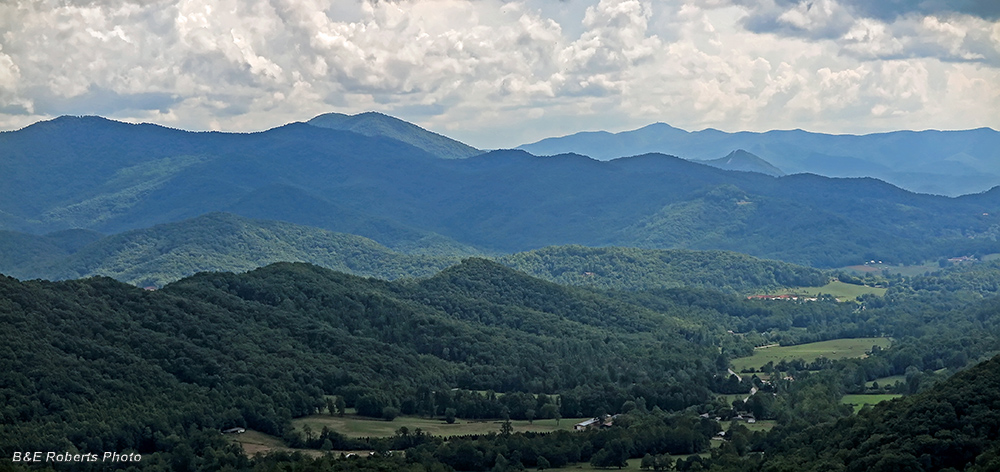 Shooting Creek overlook, view towards Hiawassee, GA
---
Late July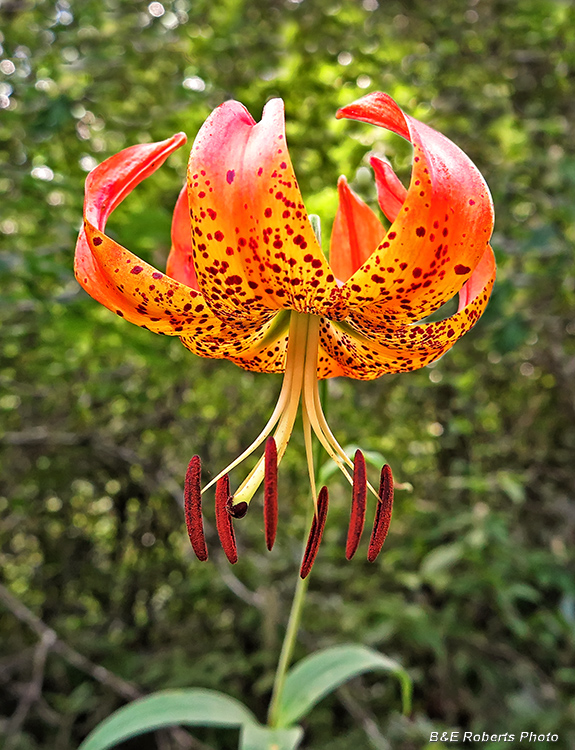 Turk's Cap Lily (Lilium superbum)
---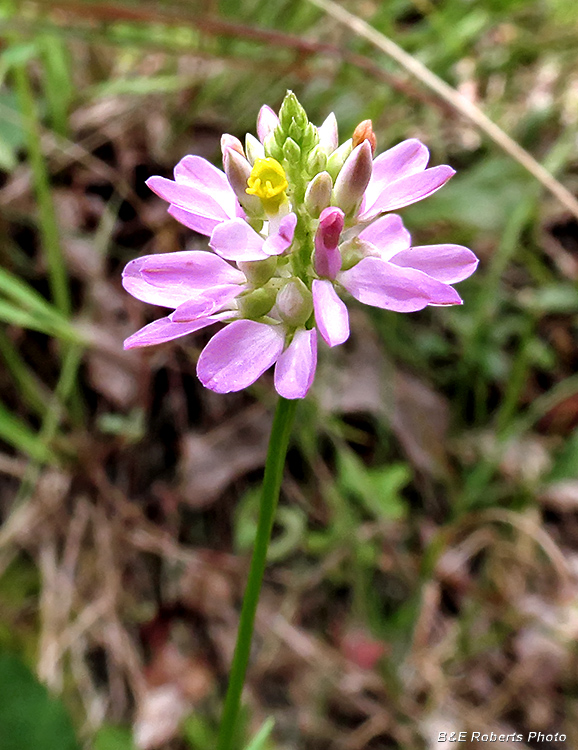 Curtiss' Milkwort (Polygala curtissii)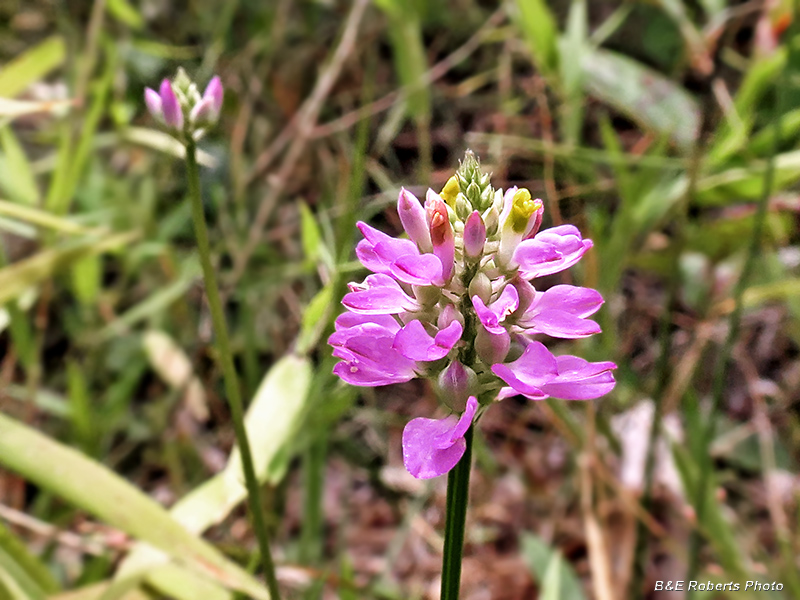 ---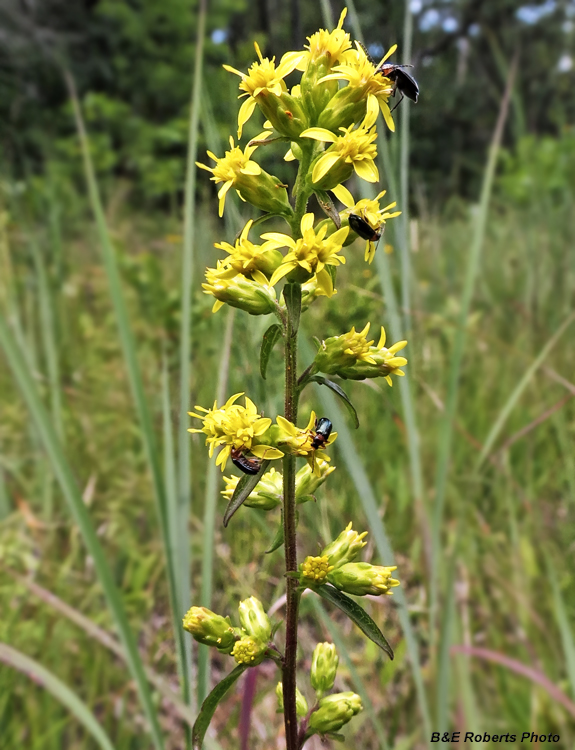 One of the Goldenrods (Solidago sp.)
---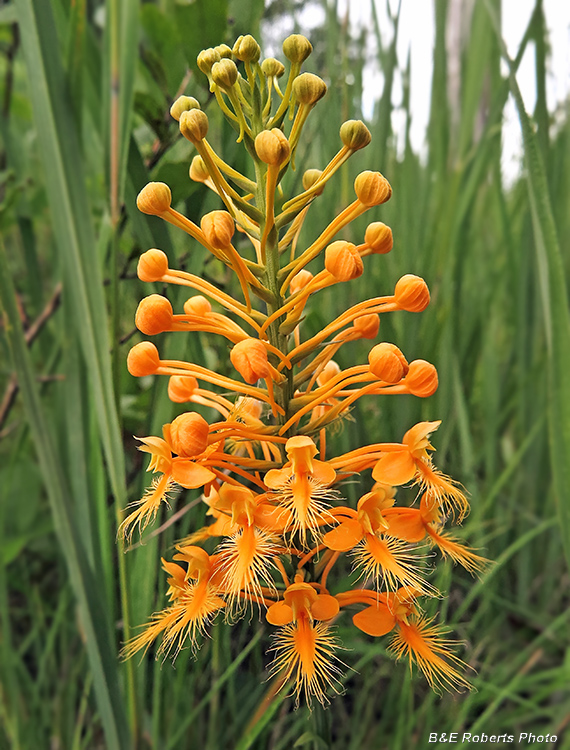 Yellow (aka Orange) Fringed Orchid (Platanthera cilaris)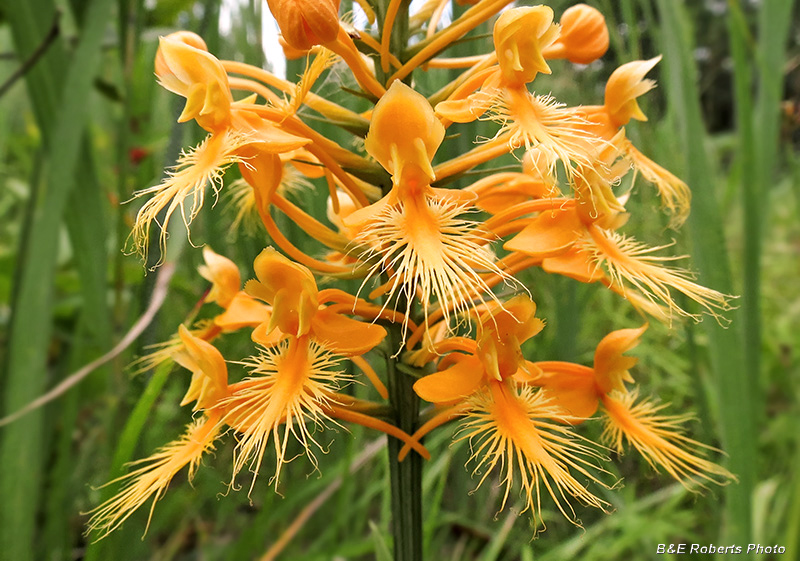 ---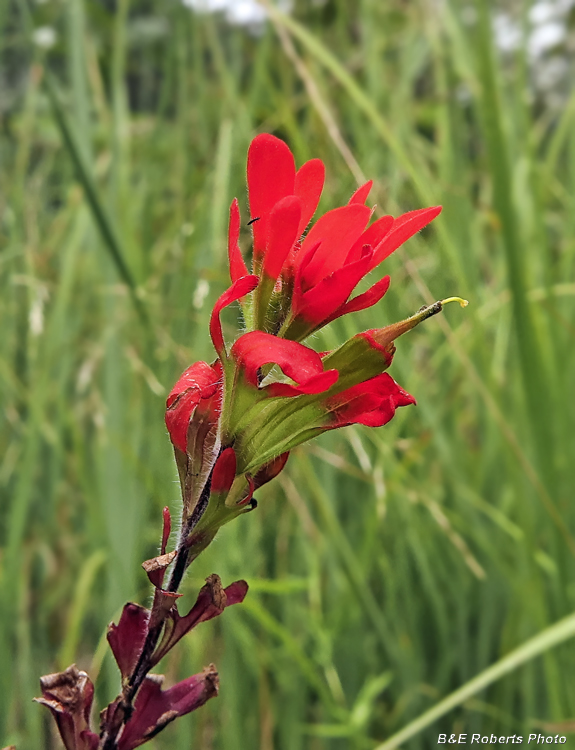 Another Indian Paint Brush
---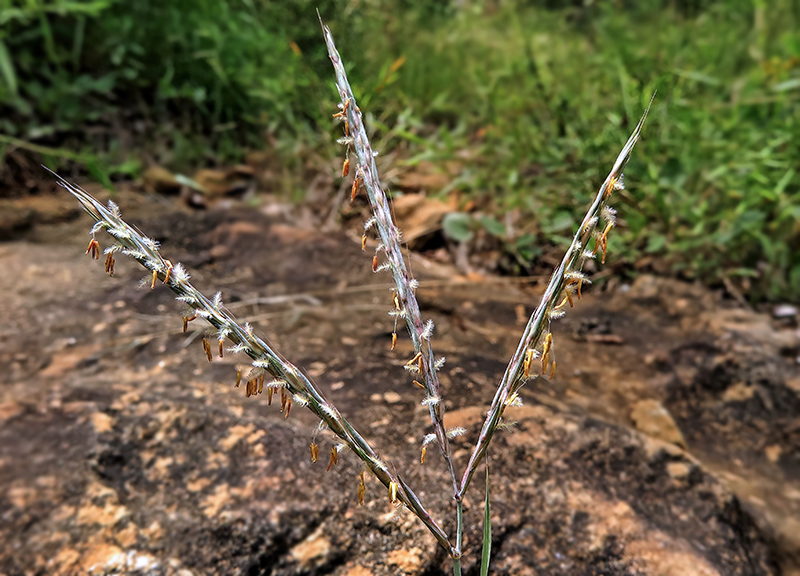 Big Bluestem (Andropogon gerardi) seedheads
---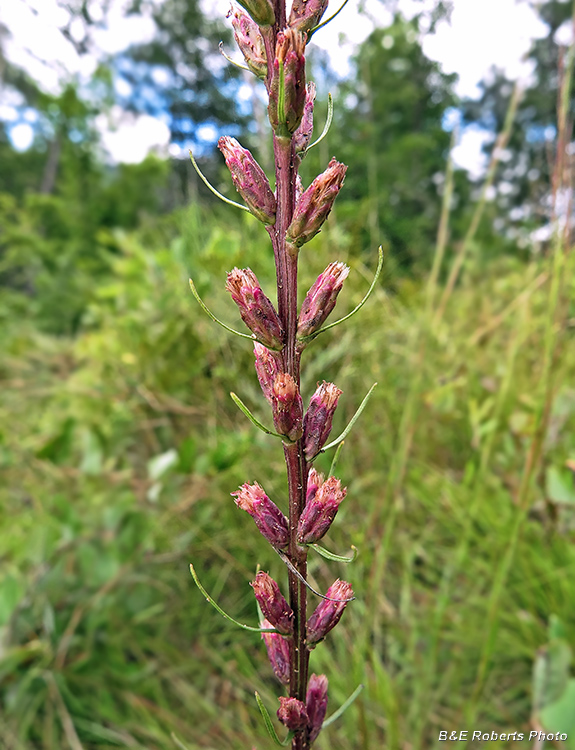 Blazing Star (Liatris sp.)
Unfortunately this Liatris, pictured further up on the page, was already bloomed out...
---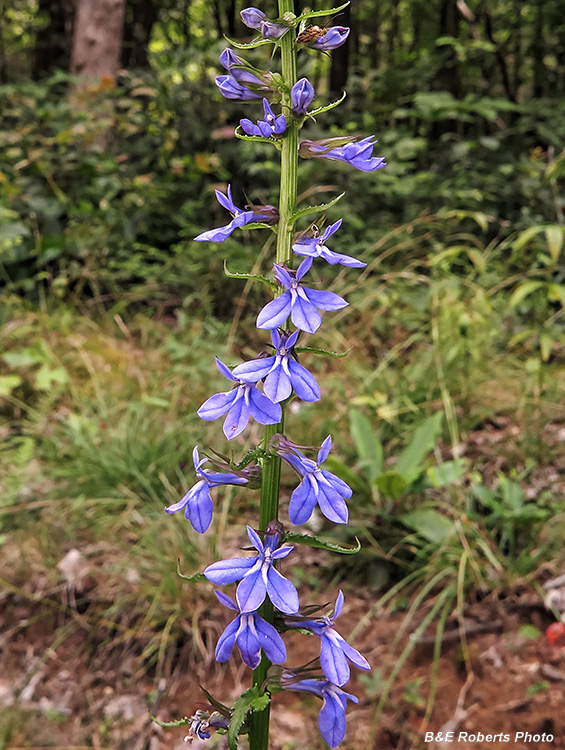 Lobelia species
---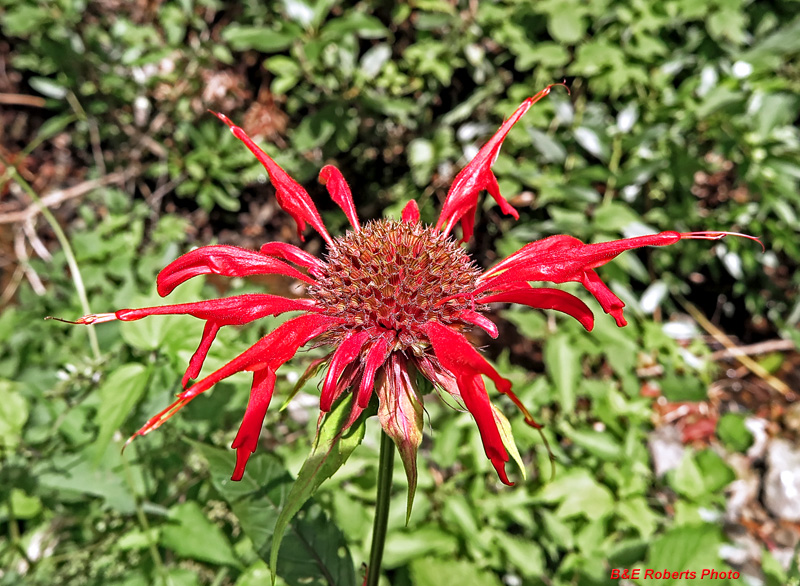 Bee Balm, aka Oswego Tea (Monarda didyma)
---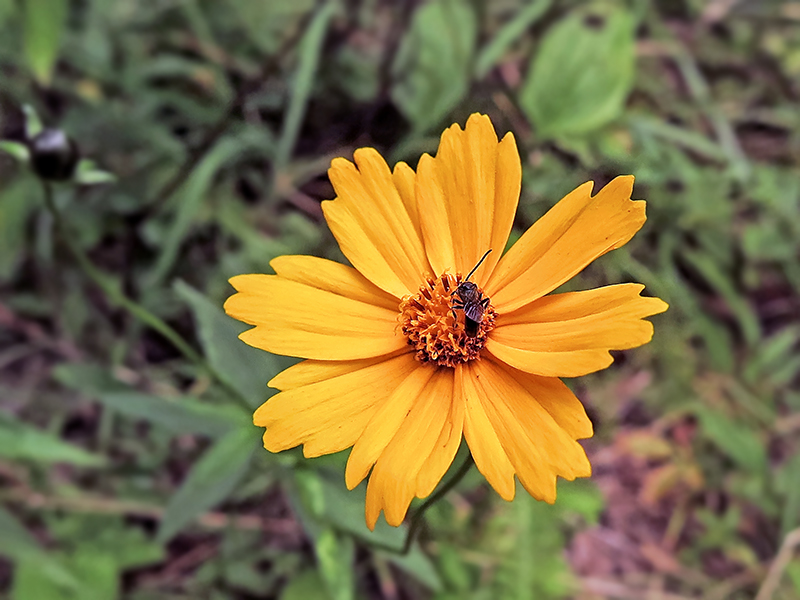 Star Tickseed (Coreopsis pubescens)
---