My excursions to Buck Creek usually involve botanizing, but evidence also remains of the area's rich mining history.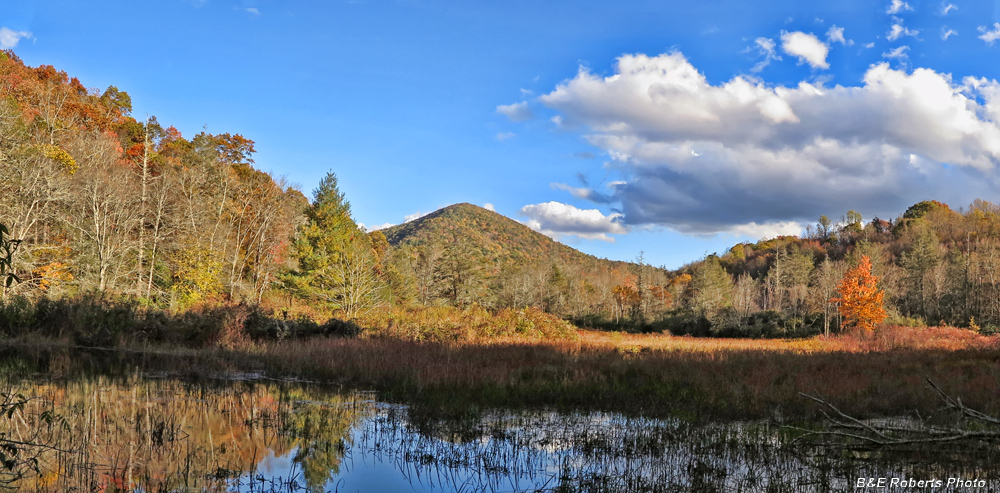 Pond in valley of Buck Creek.
Slowly becoming a bog..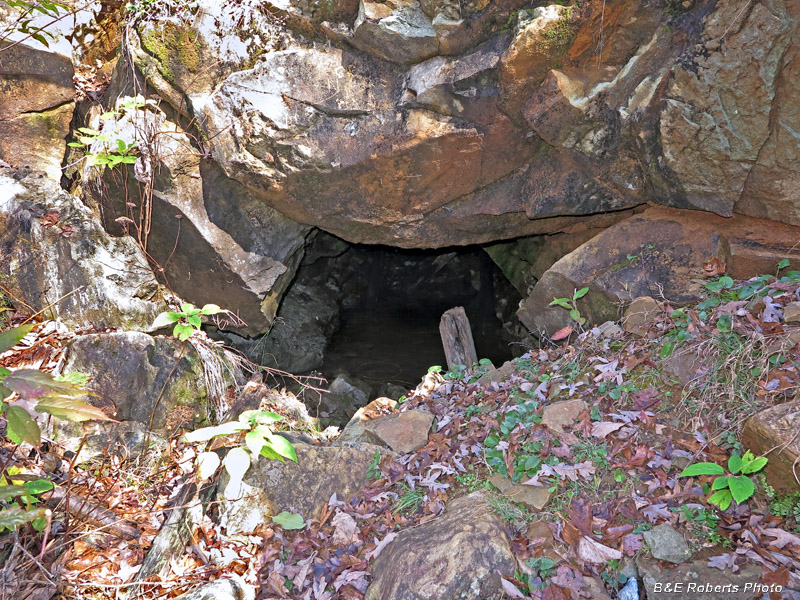 Entrance to the old Cullakeenee Corundum Mine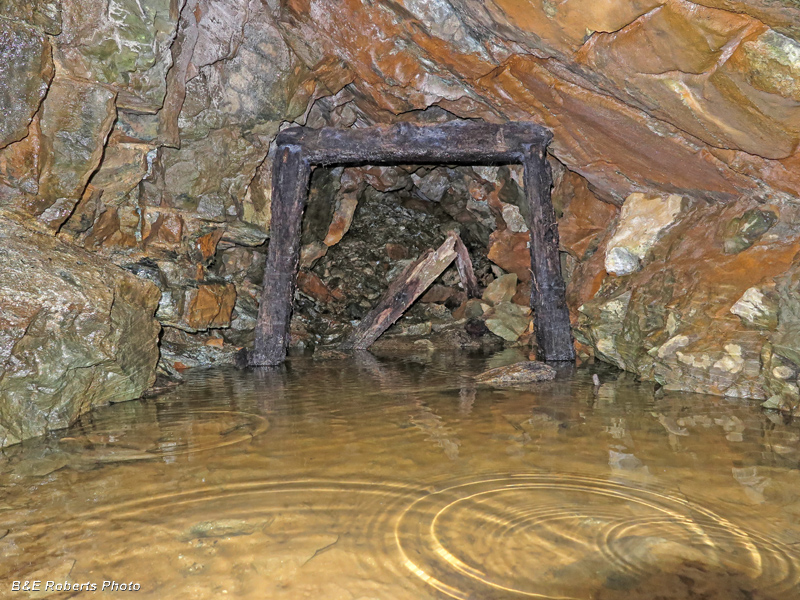 Inside the Cullakeenee Mine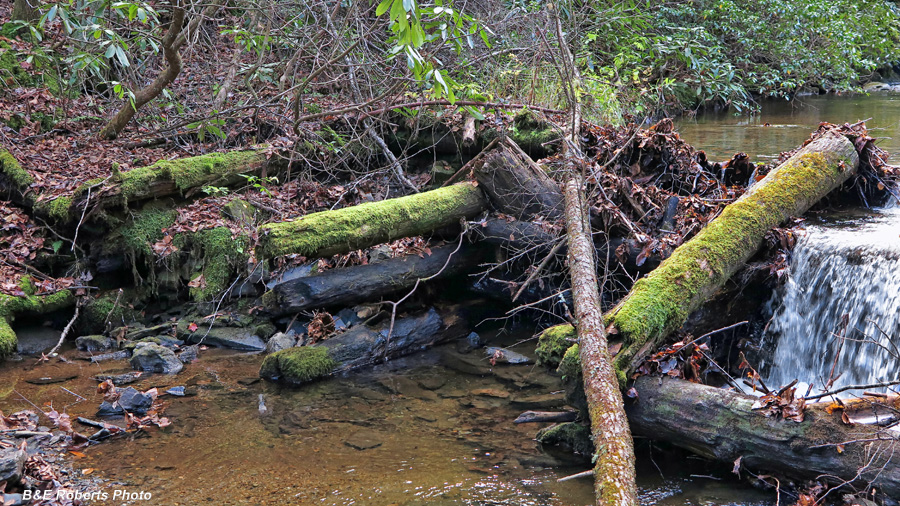 Remains of old log-framed dam.
The frame of this dam had been in place for 100 years until heavy 2017 rains washed away several sections.
Flooded vertical pit of Herbert Corundum Mine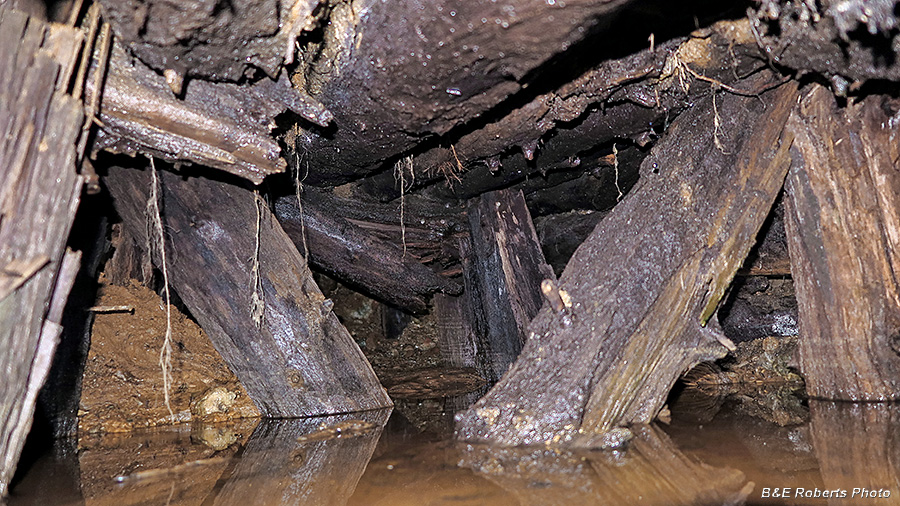 Flooded upper section (ceiling supports) of vestibule at one of the Herbert Mine leads.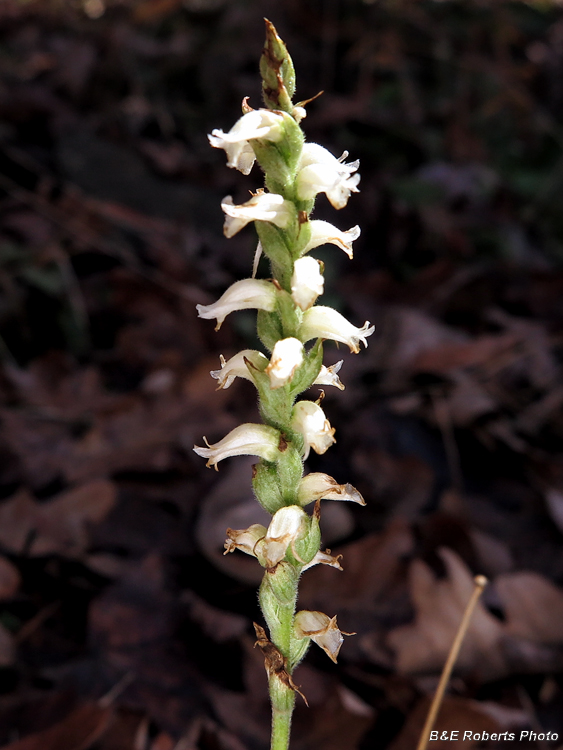 Nodding Ladies' Tresses (Spiranthes cernua), a little past its prime.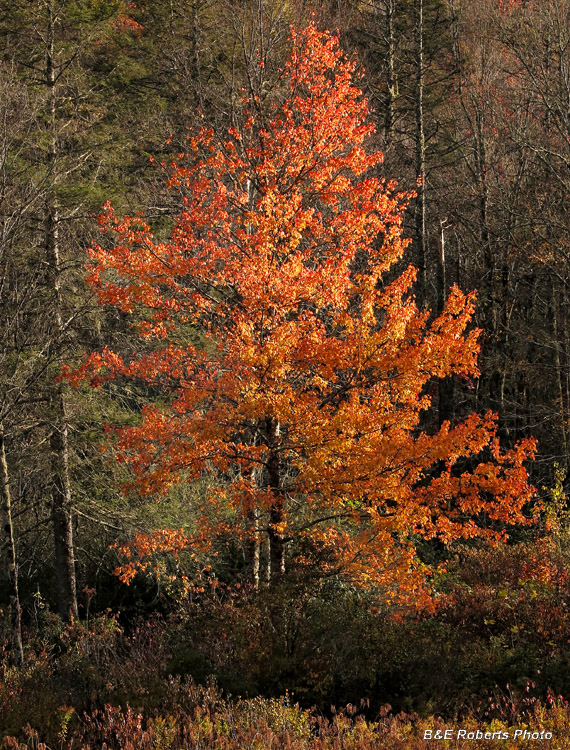 Back-lit foliage
---