My excursions to Buck Creek usually involve botanizing, but evidence also remains of the area's rich mining history.

October 2017: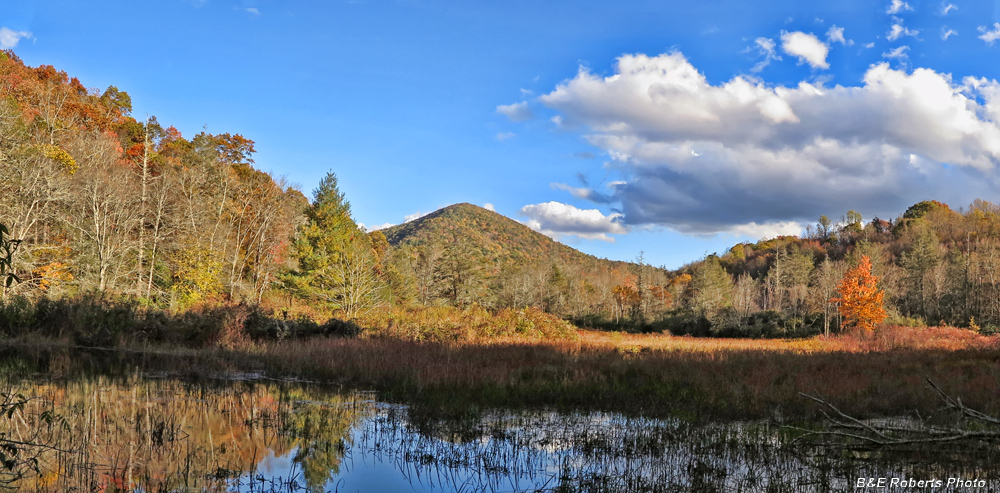 Pond in valley of Buck Creek.
Slowly becoming a bog..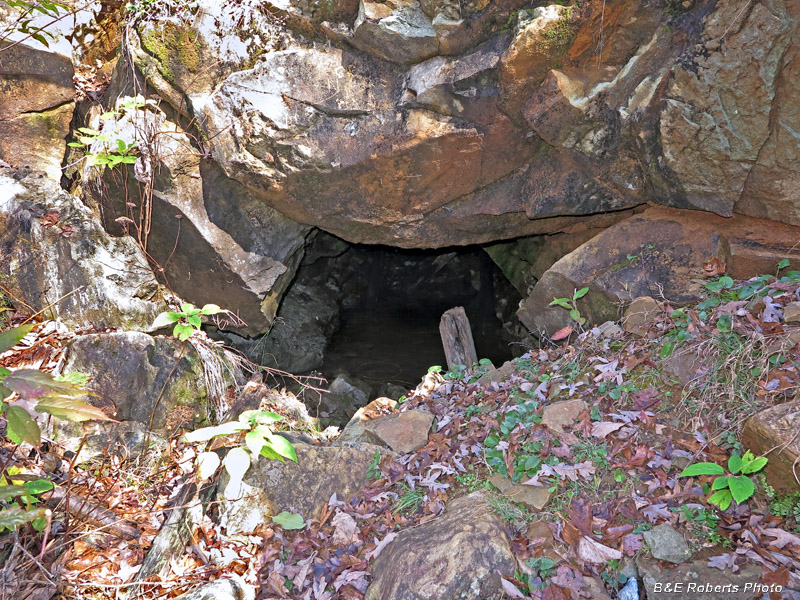 Entrance to the old Cullakeenee Corundum Mine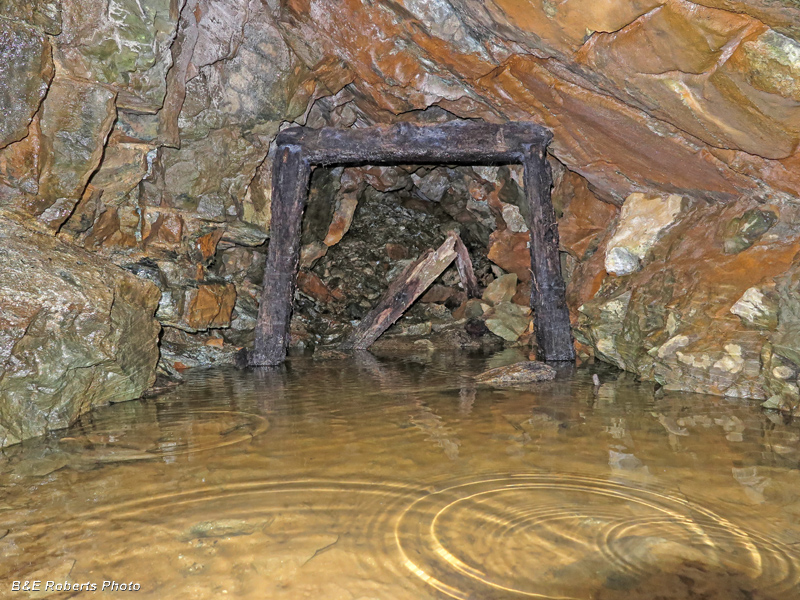 Inside the Cullakeenee Mine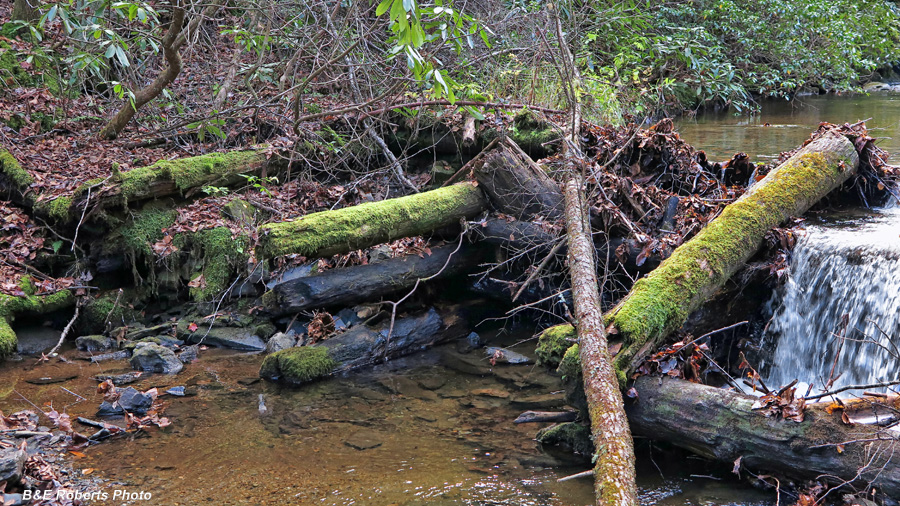 Remains of old log-framed dam.
The frame of this dam had been in place for 100 years until heavy 2017 rains washed away several sections.
Flooded vertical pit of Herbert Corundum Mine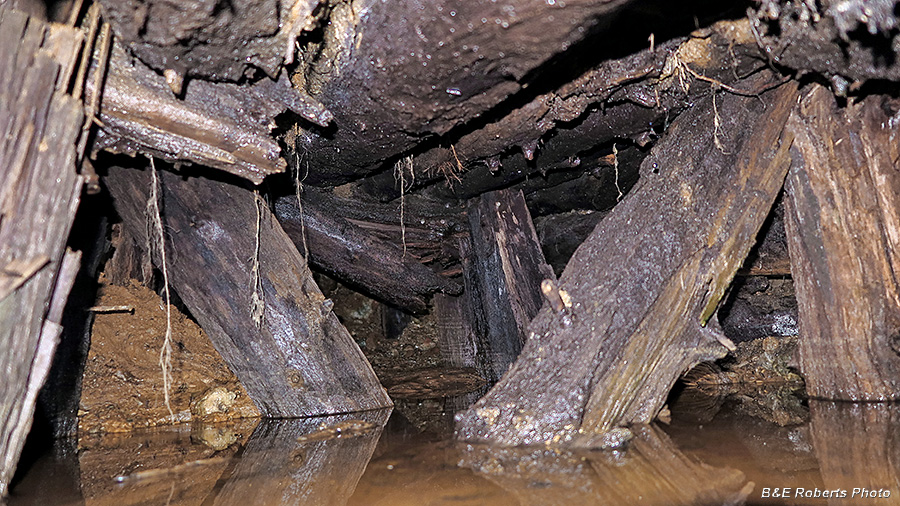 Flooded upper section (ceiling supports) of vestibule at one of the Herbert Mine leads.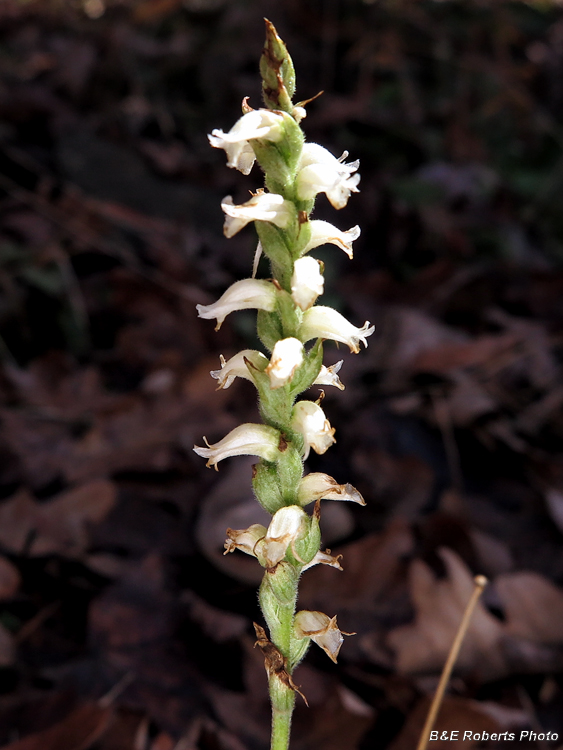 Nodding Ladies' Tresses (Spiranthes cernua), a little past its prime.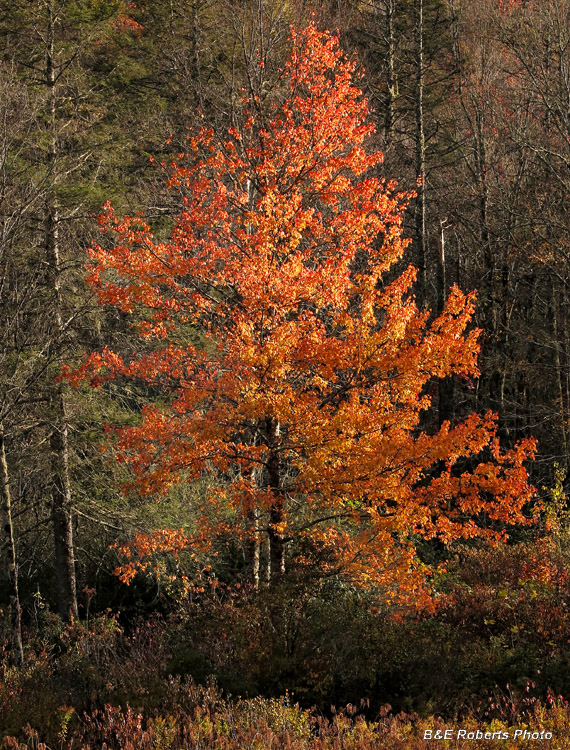 Back-lit foliage
---
November 2017 - Corundum Knob: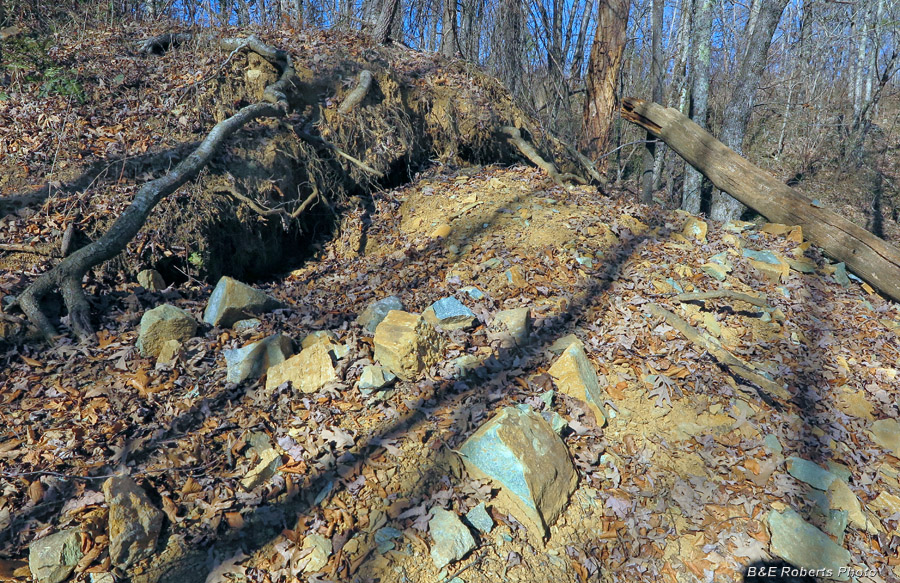 There are a number of old mine cuts and prospects covering Corundum Hill.
Many are buried under decades of leaves and overgrowth, but many still see activity from rockhounds.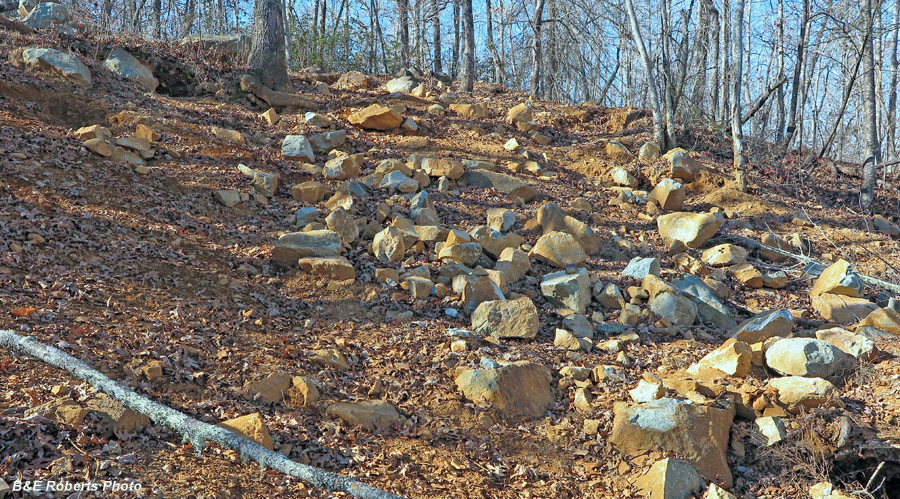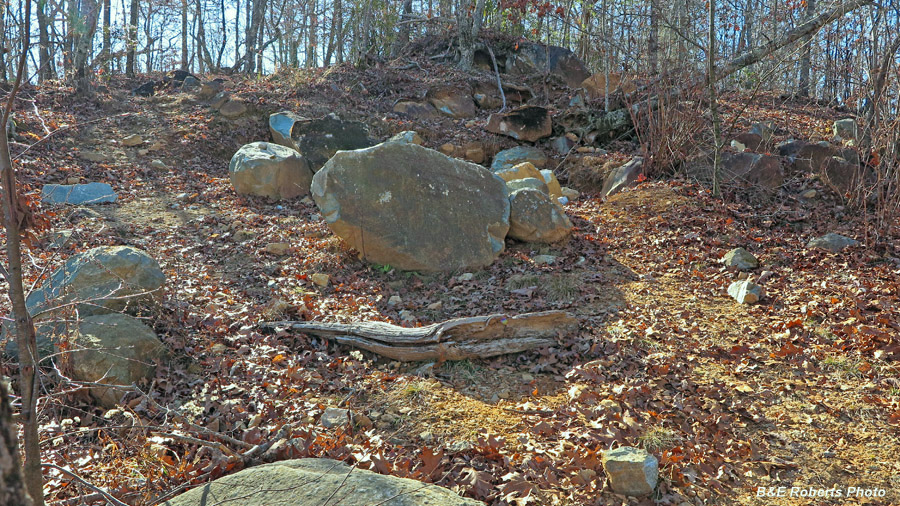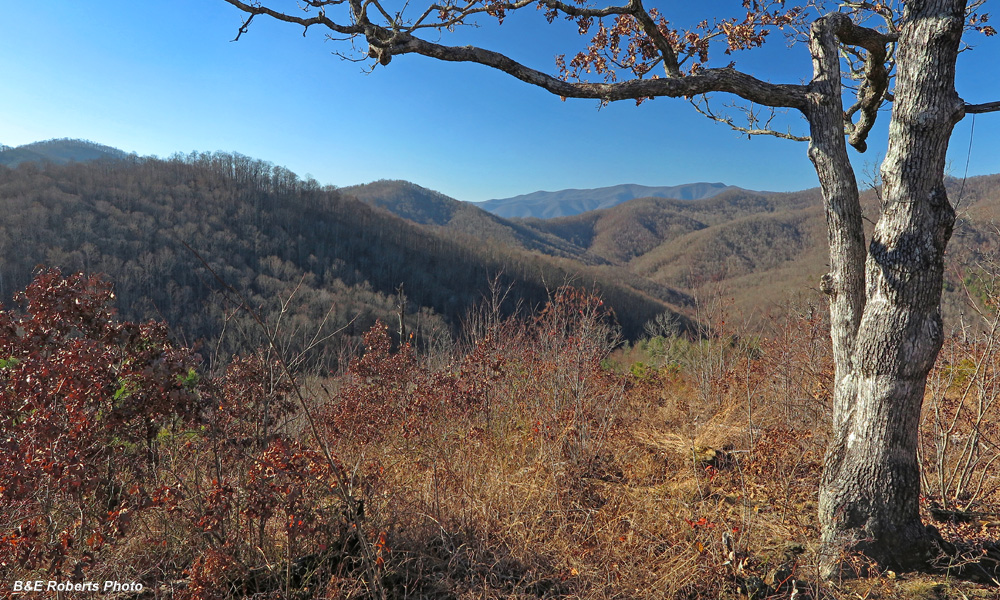 Nice views from Corundum Knob
Looking NW over the western section of the Buck Creek Barrens, the Tusquitee Mtn Range is visible on the center horizon.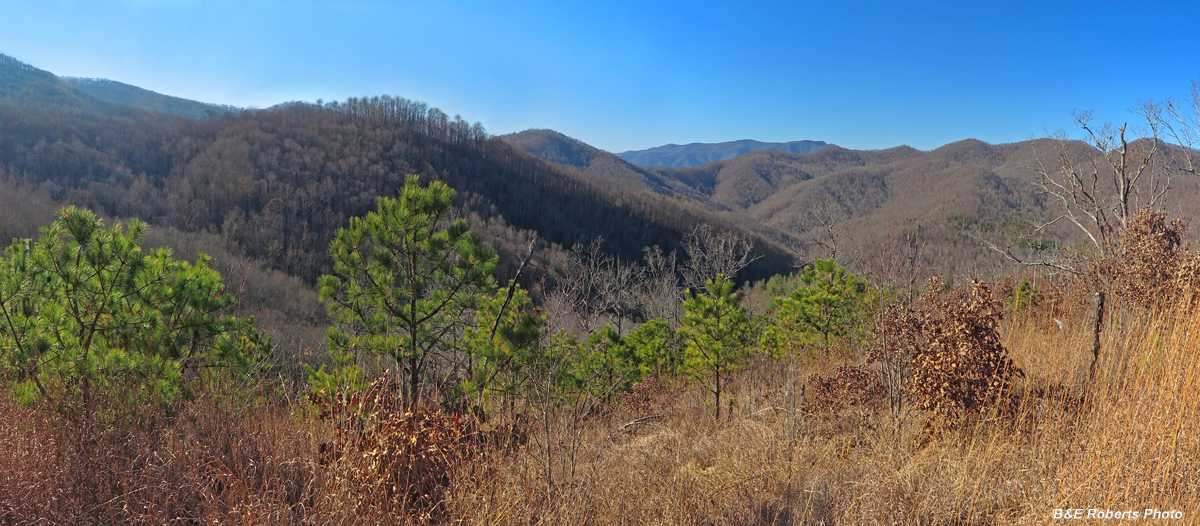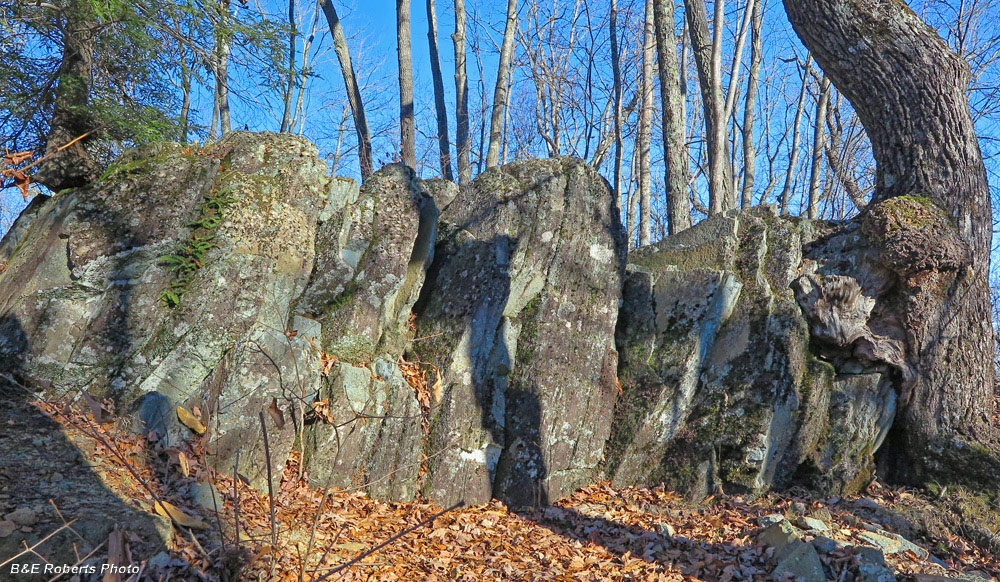 The layers in this rock ledge exhibit a near-vertical dip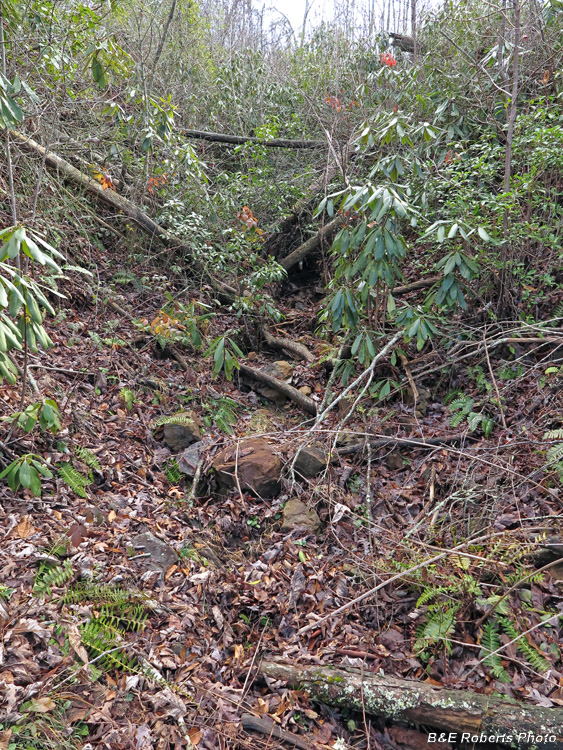 Deadfall and brush have taken over the original Cat-eye Mine Cut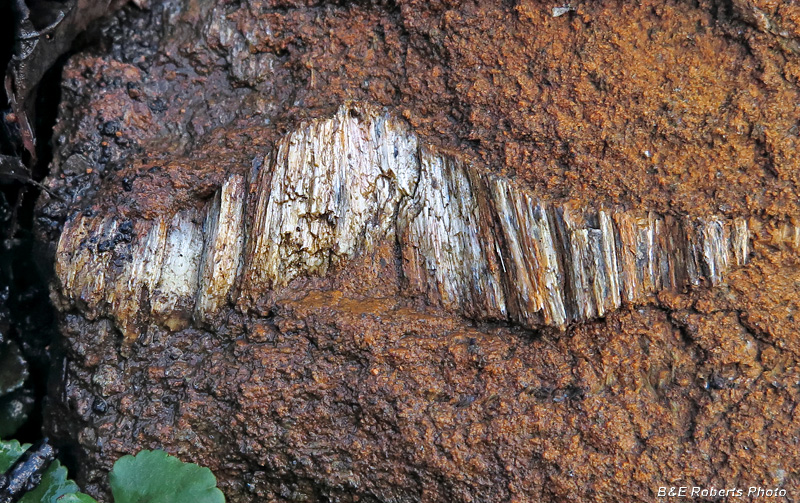 Examples of mineral veins in the rock near the Cat-eye: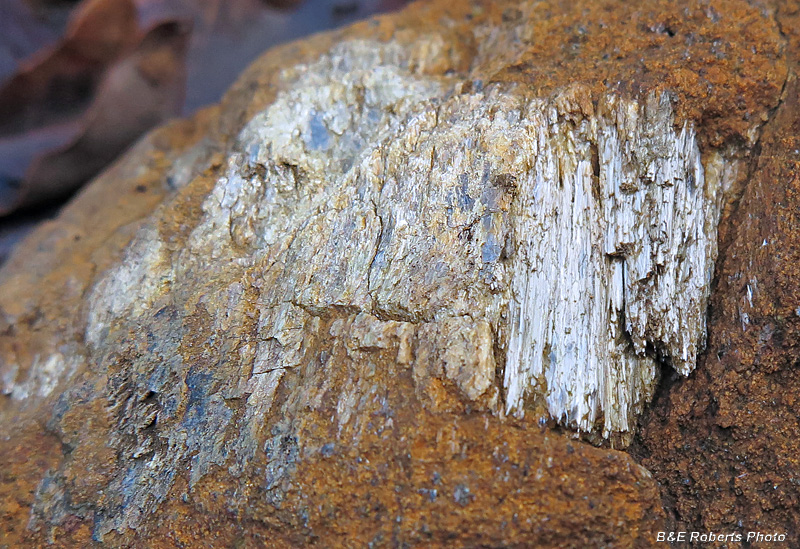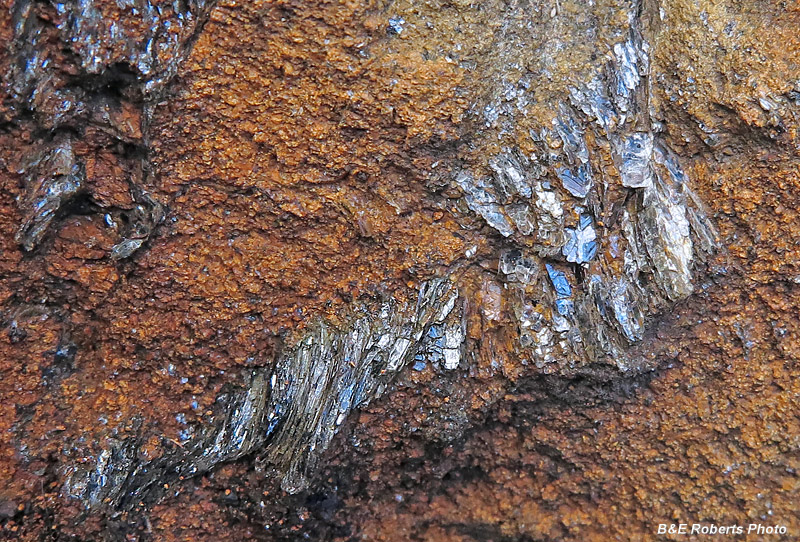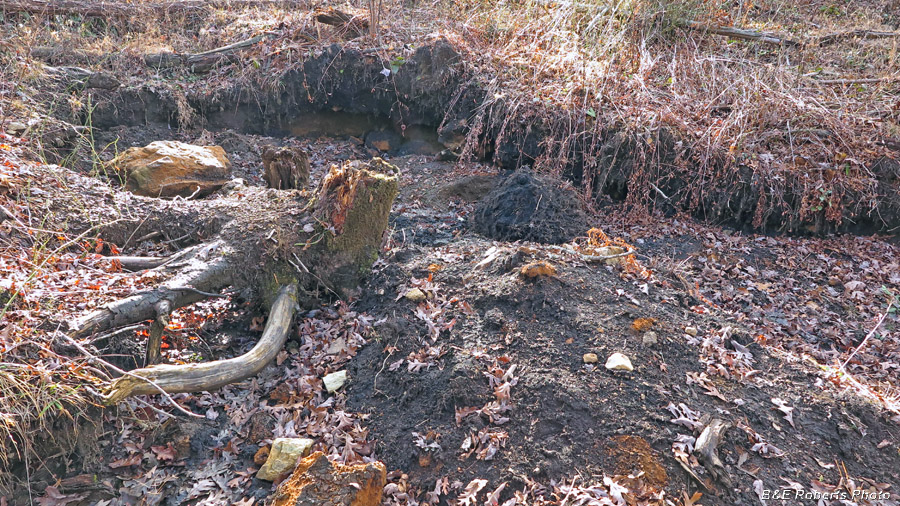 Diggings near the Cat-eye Cut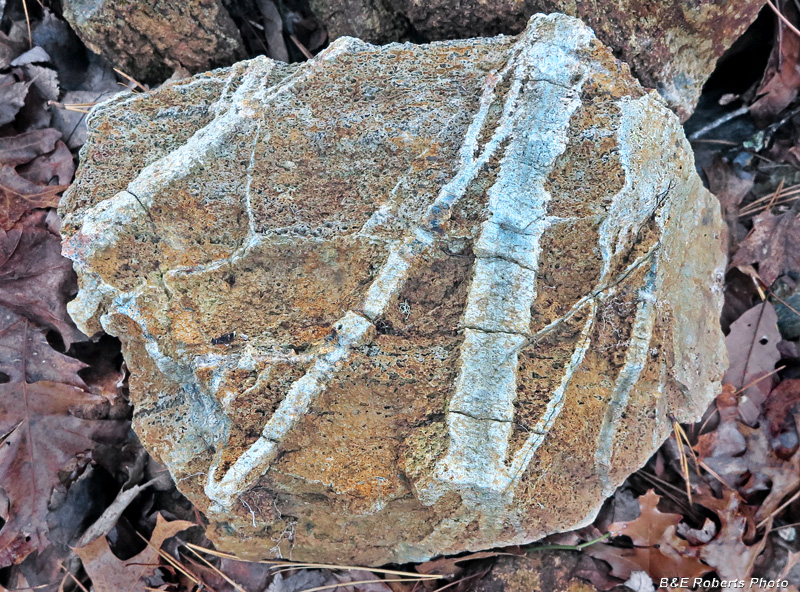 Cool rock with nice veins running through it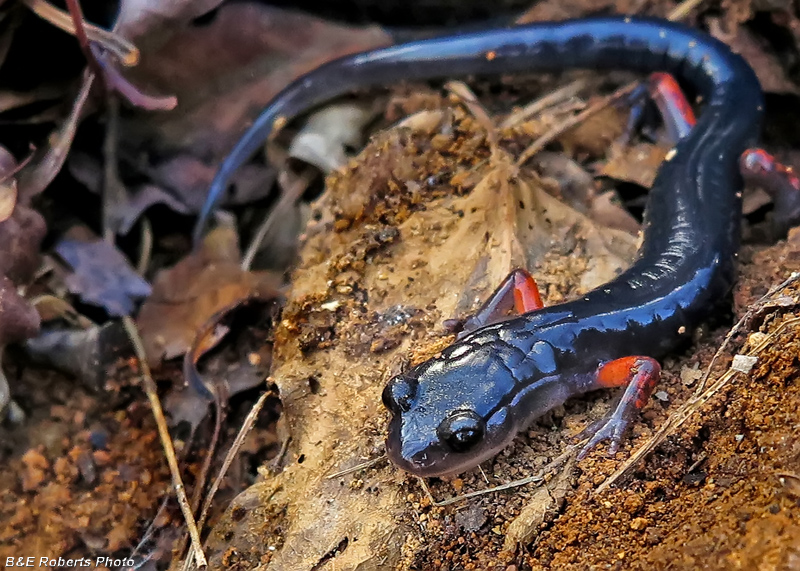 Red-legged Salamander (Plethodon shermani)
This is the first one of these I've seen; they have a very limited range
concentrated primarily in SW NC, along with NE GA, and SE TN.
---