I searched three different "known" sites before I found some American Columbo, a most unusual
plant. It is quite uncommon, although not rare, but when found it often occurs in large colonies.
The plant persists as a large rosette of basal leaves for 5-20 years before finally bolting as a large
flowering plant 3-8 feet tall for a single season, then dying.

Early June - 2016: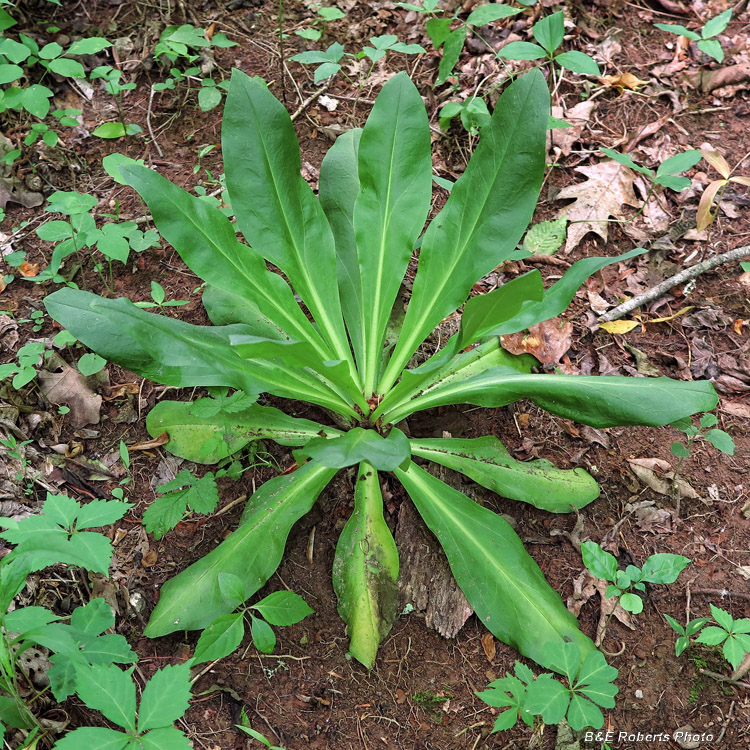 Basal Rosette - I saw LOTS of these.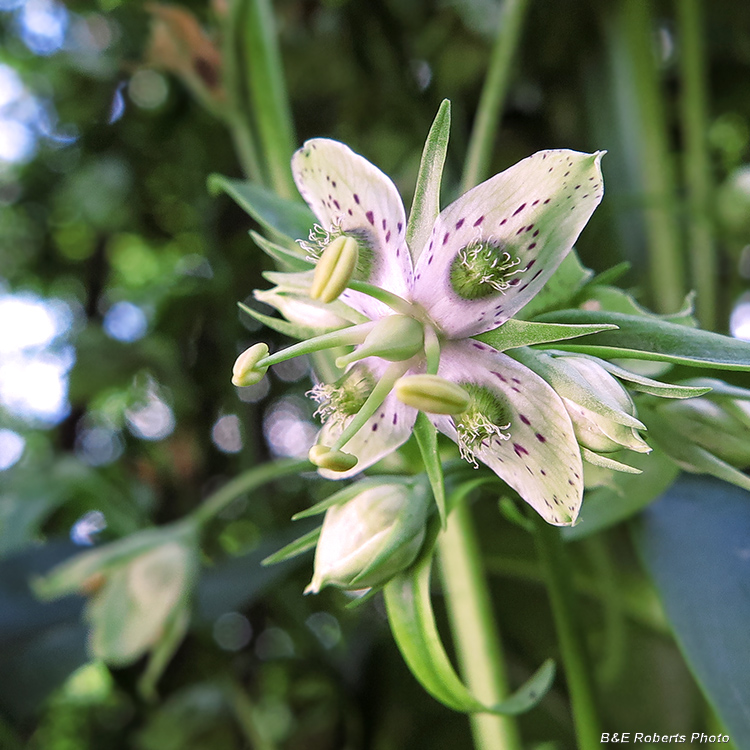 American Columbo (Frasera caroliniensis)
Typical four petaled flower.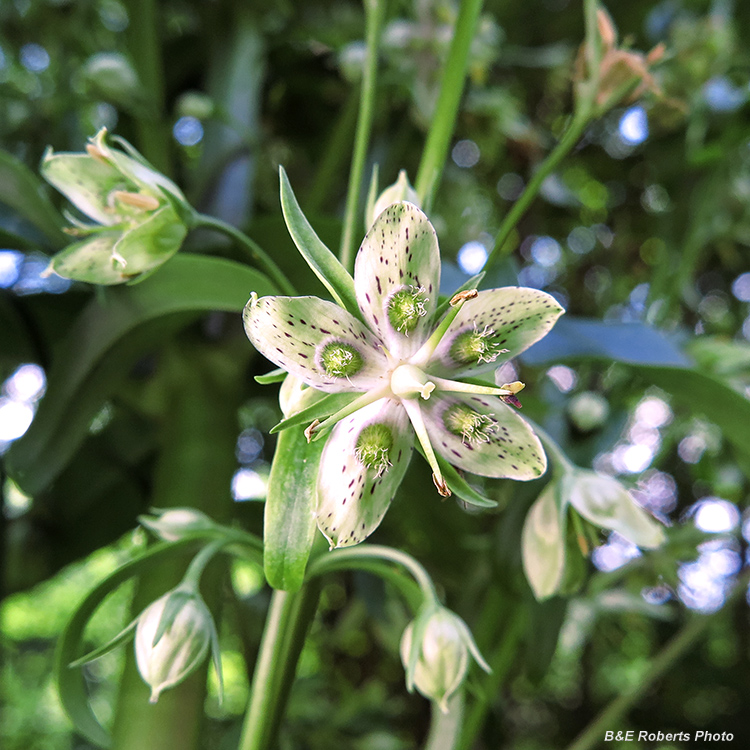 An unusual five petaled flower.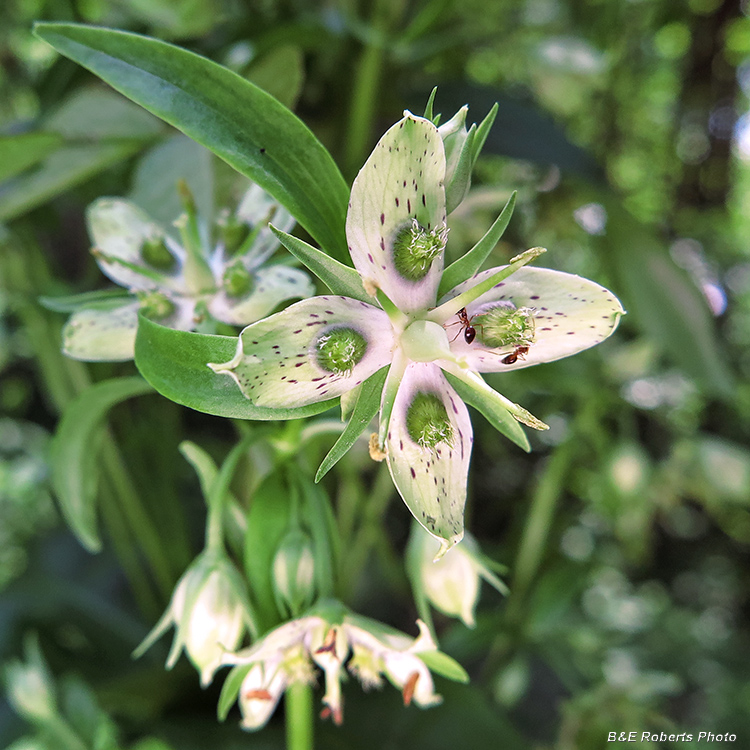 Flower, with a few ants.
IMHO, it doesn't take 5 petals for these flowers to be considered unusual!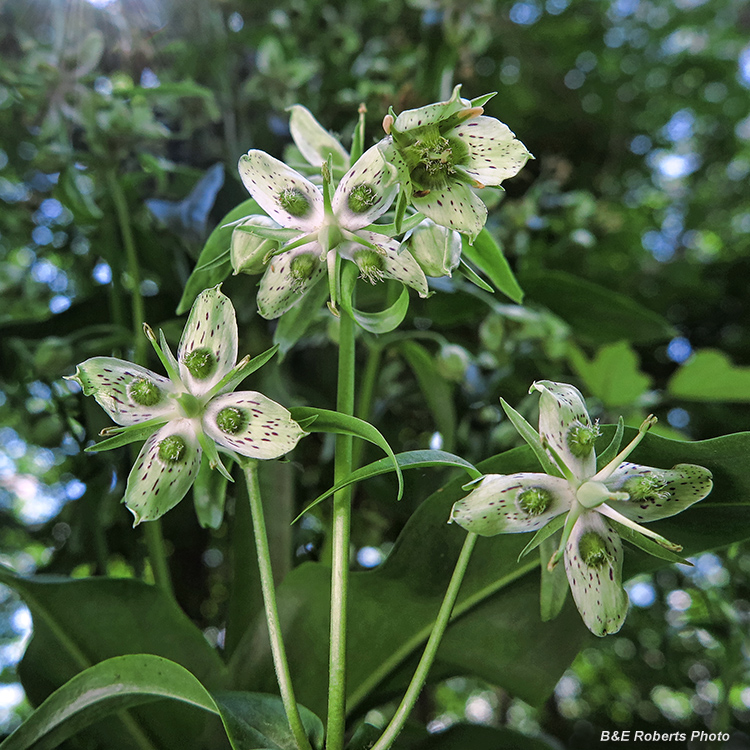 Flower group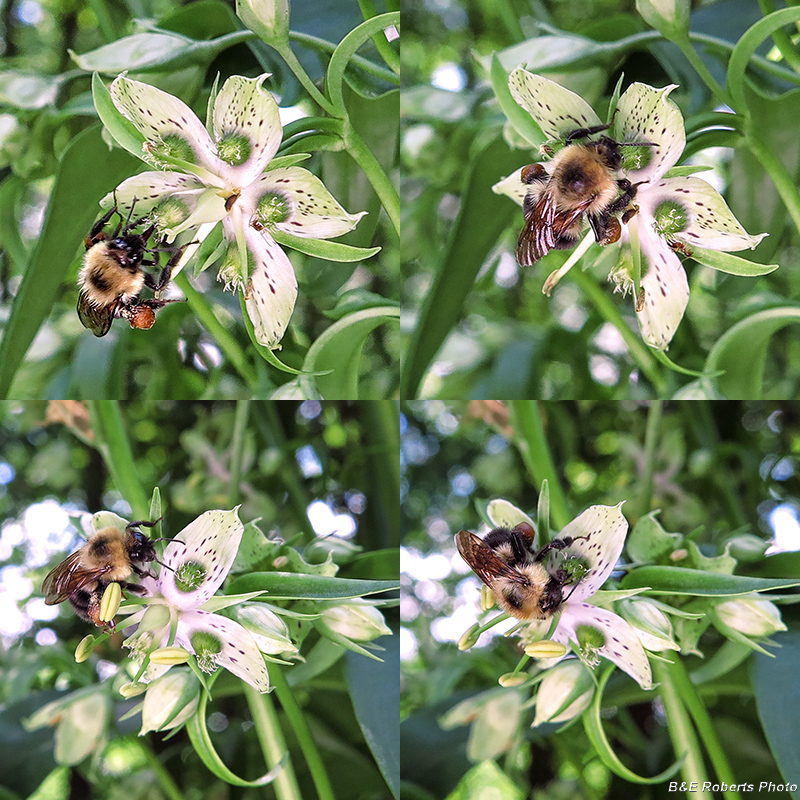 Collage showing bee feeding on the fringed nectar pad that occurs in the middle of each corolla lobe.
Note the pollen "saddle bags" on the bee.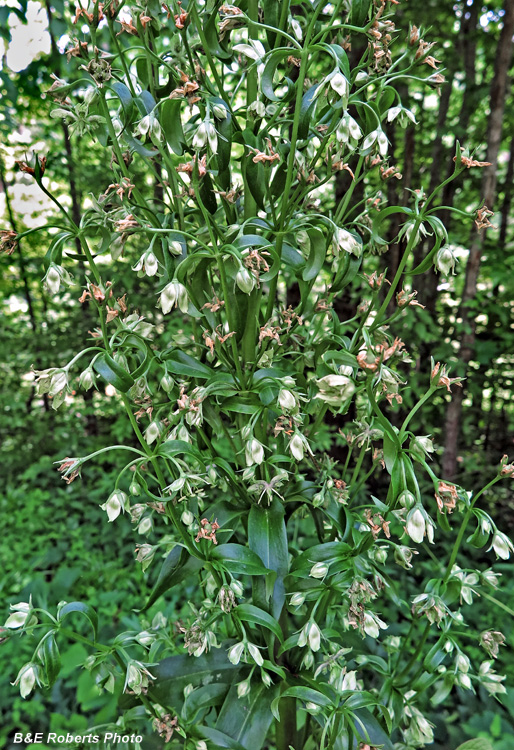 I didn't get a very good photo of the entire flowering plant.
I only found one plant in bloom, and it was well past prime...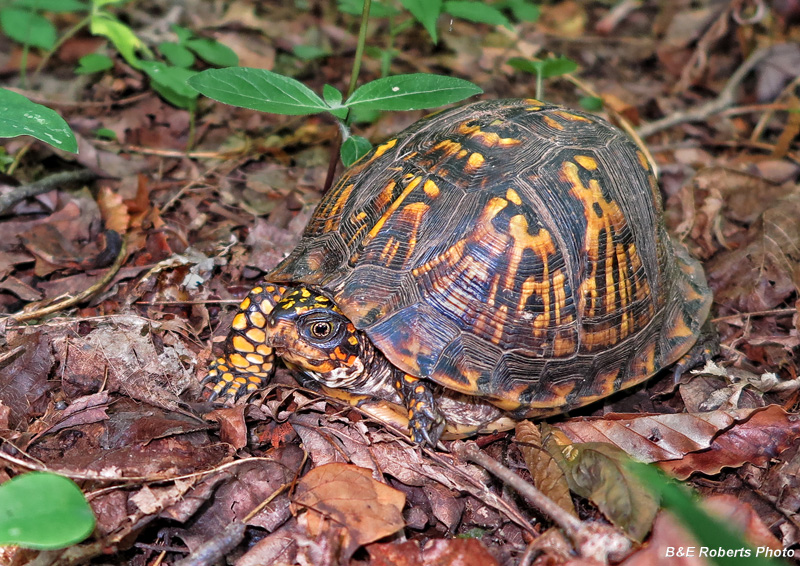 I came across this Eastern Box Turtle while looking for the Columbo.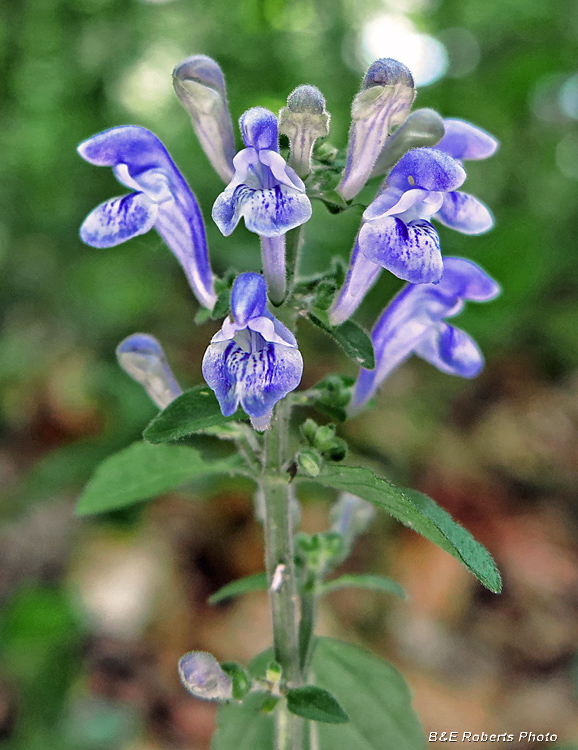 As well as some Hairy Skullcap (Scutellaria elliptica)
---
While I only found one plant blooming here in 2016, in 2017 I saw six plants.
My visit was almost too late, as most of the flowers were spent or drooping.

A rainy day in late May - 2017: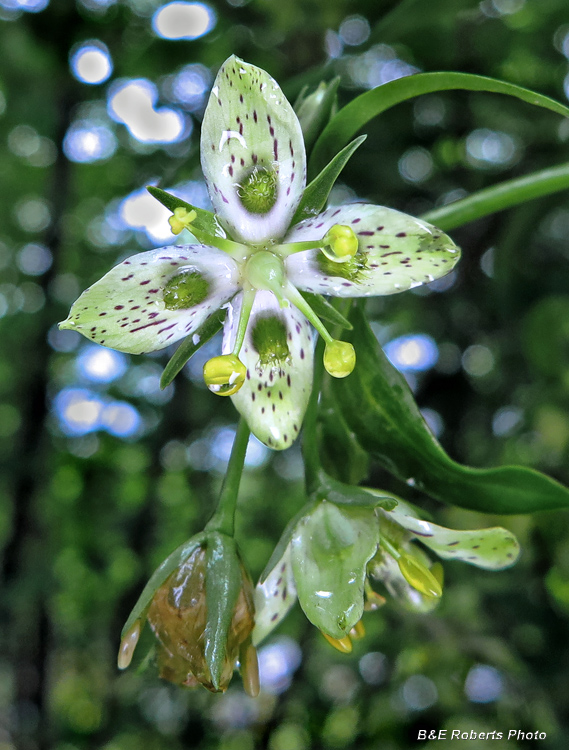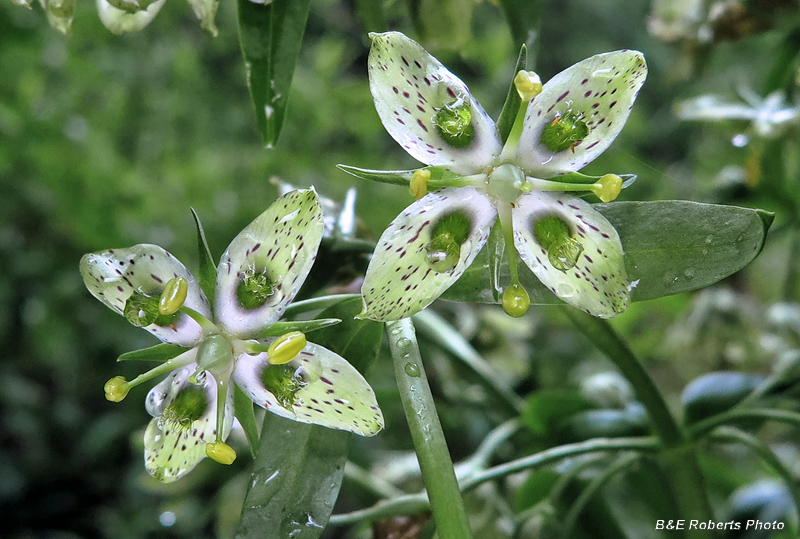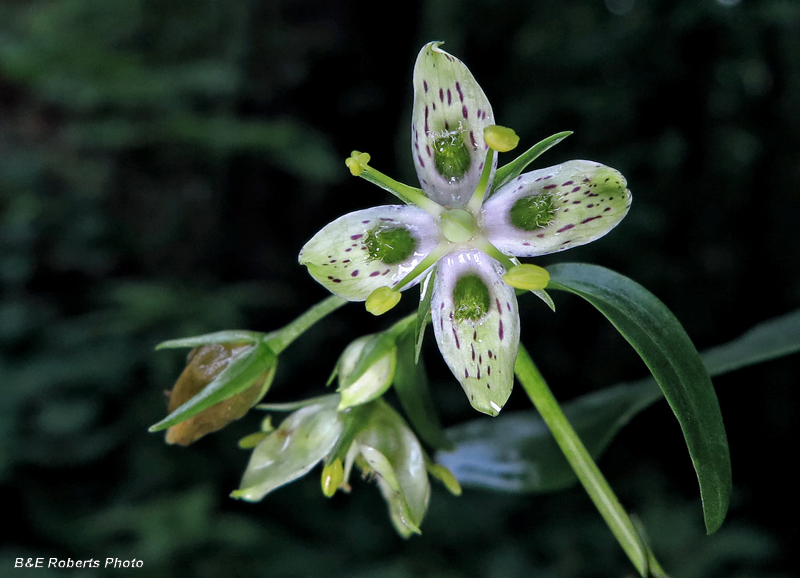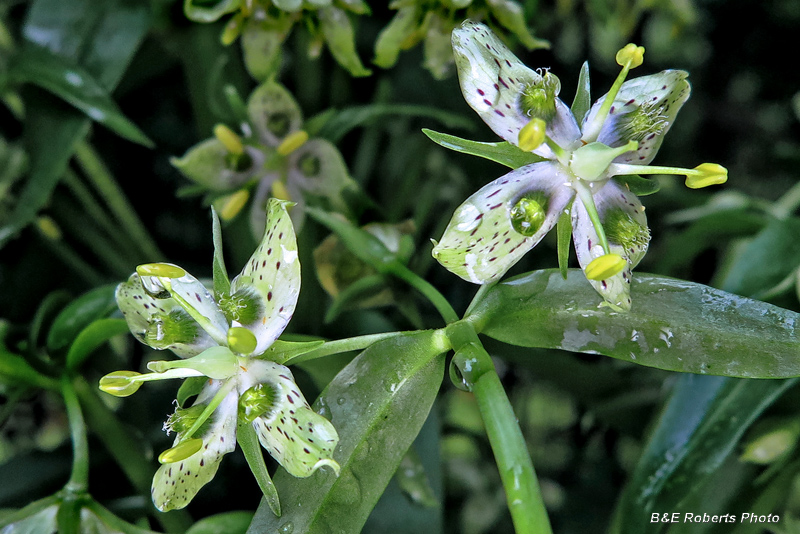 ---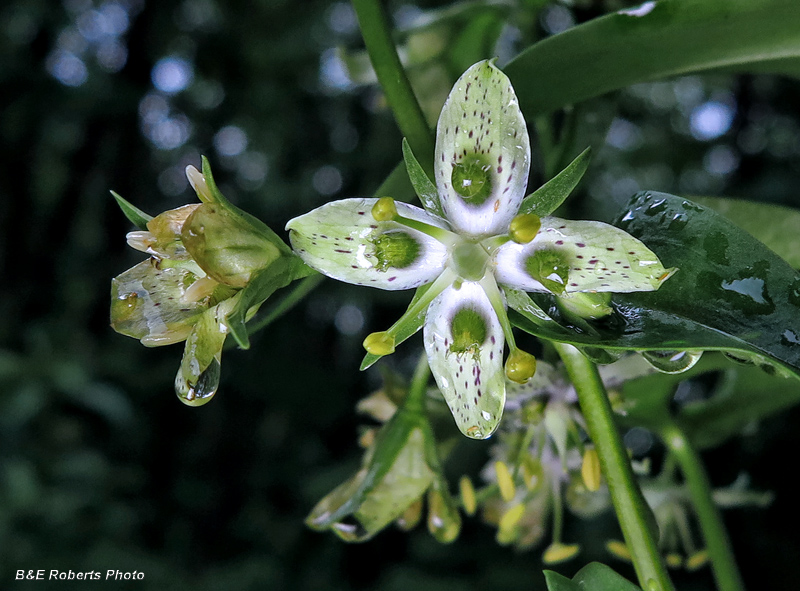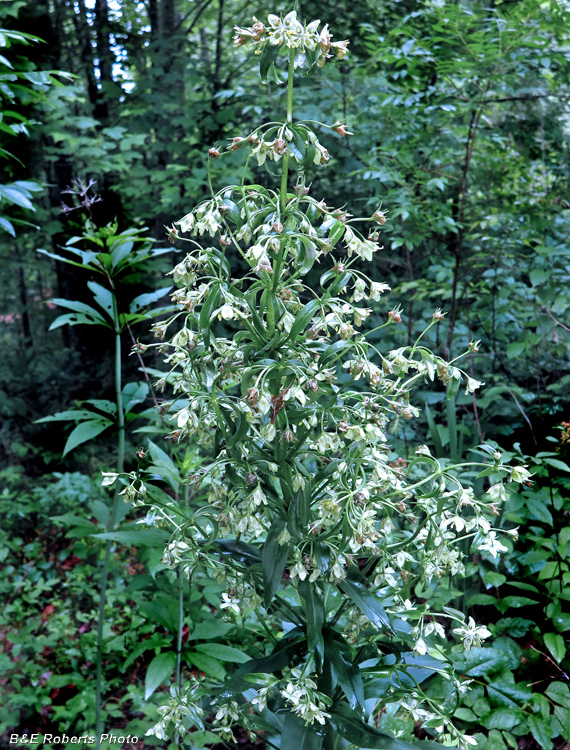 Entire Columbo plant
---