May 2016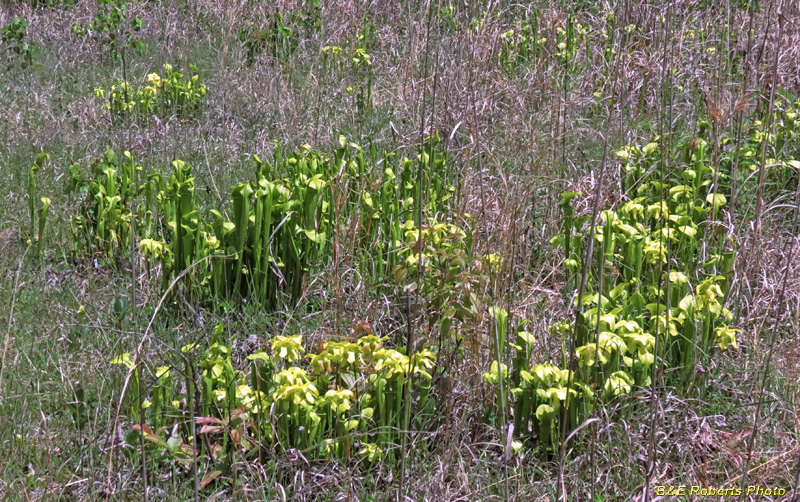 Green Pitcher Plants (Sarracenia oreophila)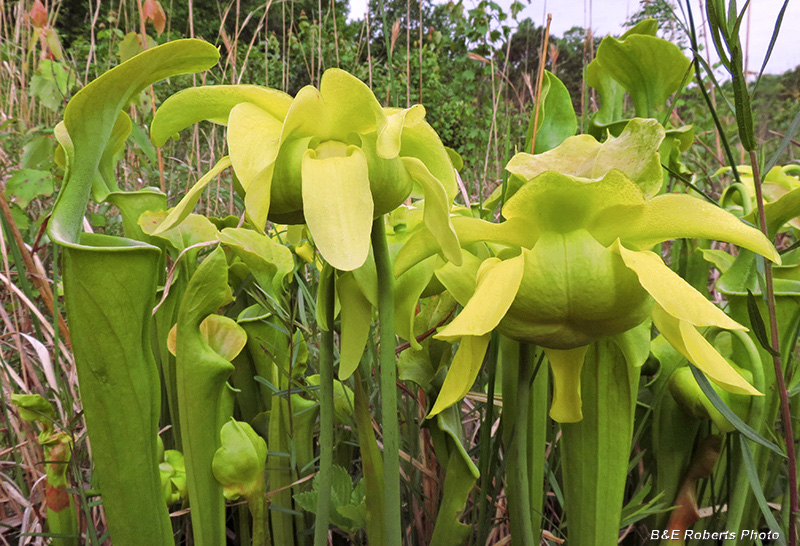 Flowers in full bloom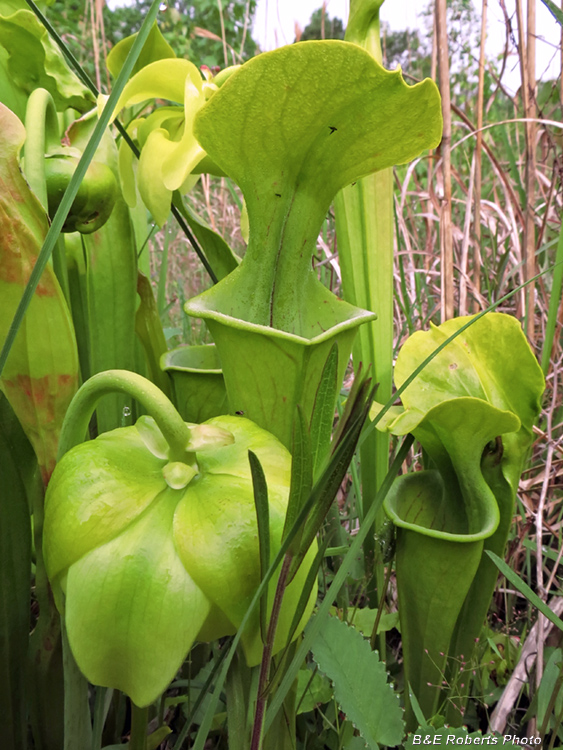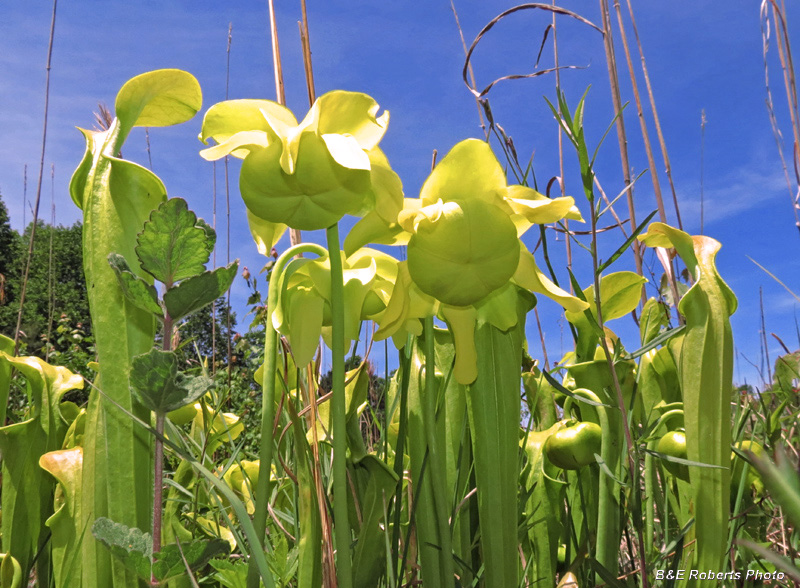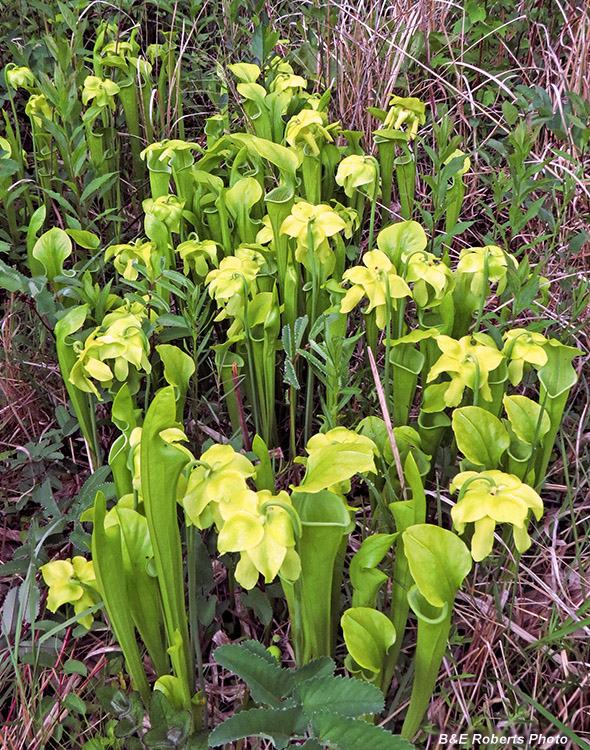 ---
Late June 2016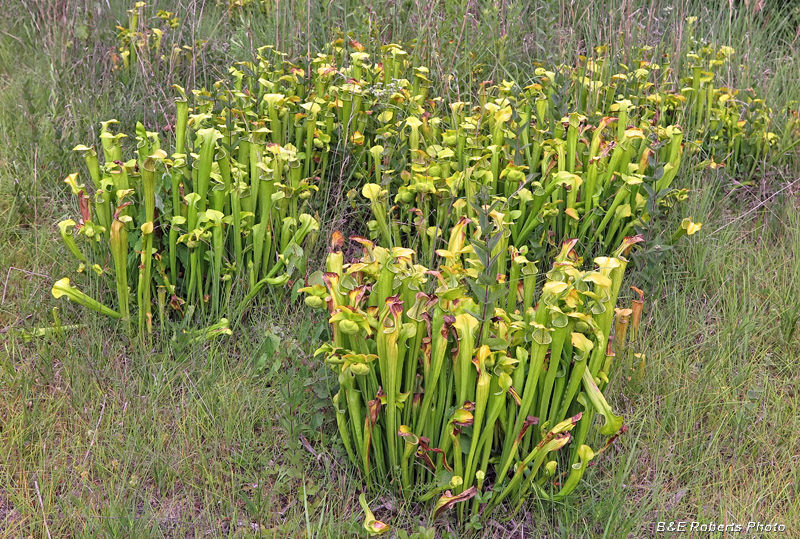 Numerous clumps of Sarracenia...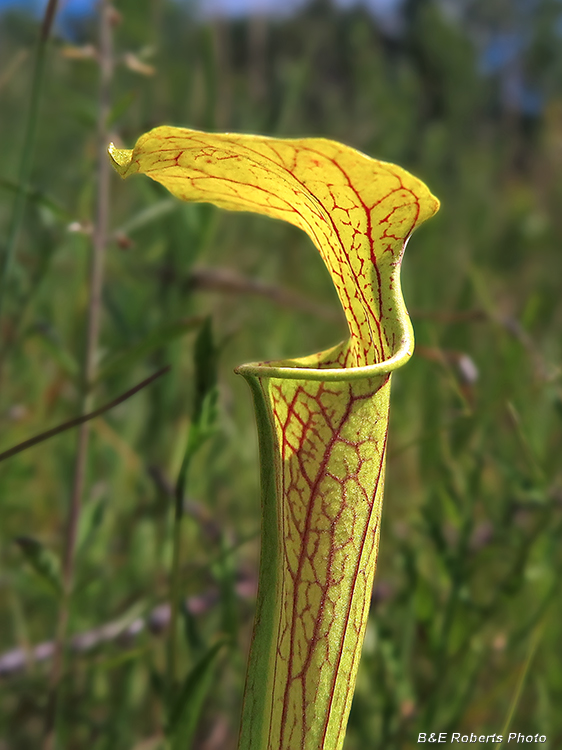 Veins on a mature pitcher tube (which is actually the plant's leaf).
---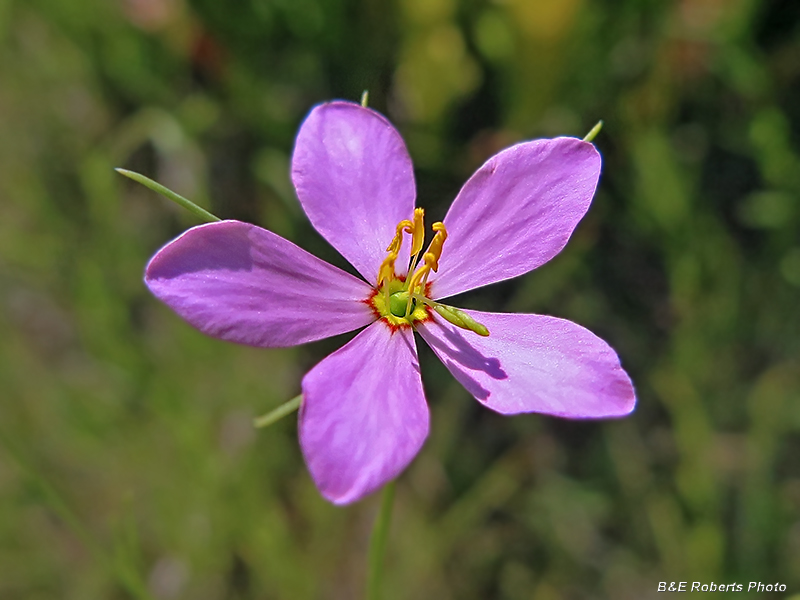 Slender Marsh Pink, aka Slender Rose Gentian
(Sabatia campanulata)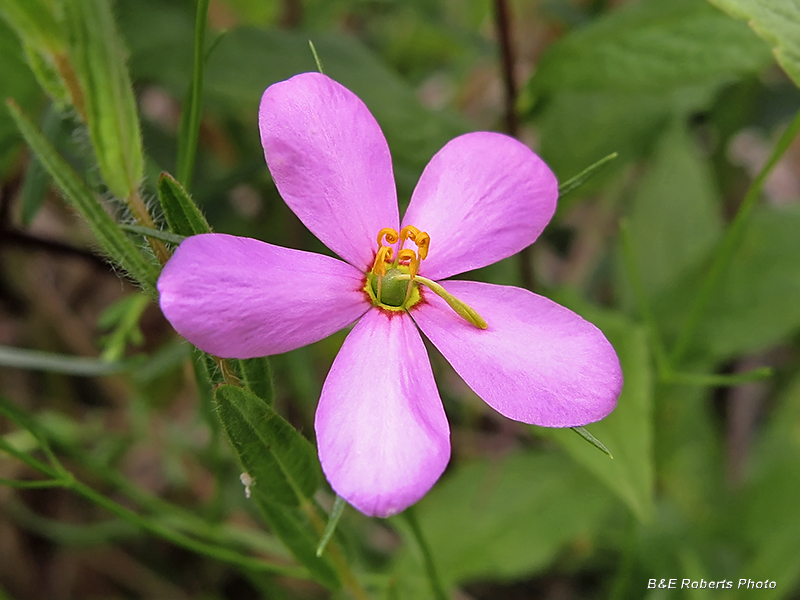 Another Marsh Pink, with a fresher flower...
---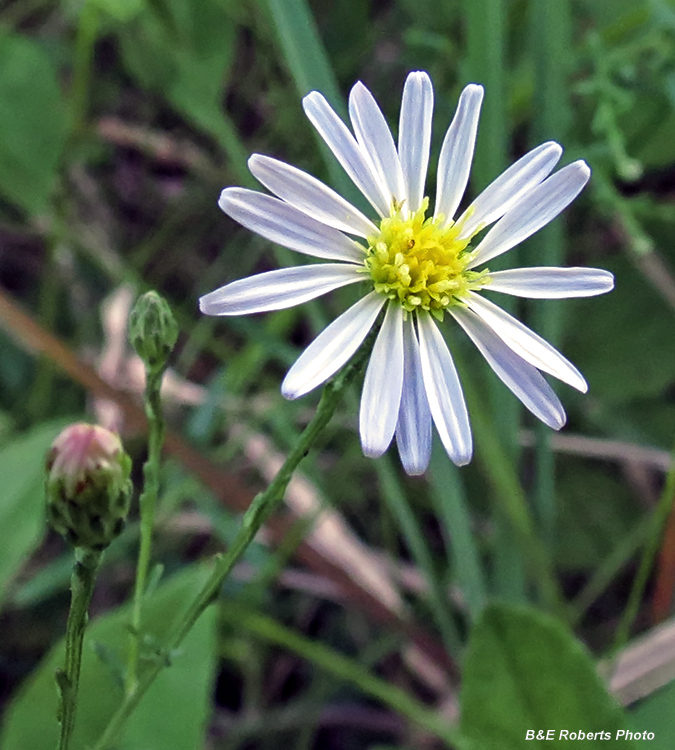 Rice Button Aster, aka Bushy Aster (Symphyotrichum dumosum)
---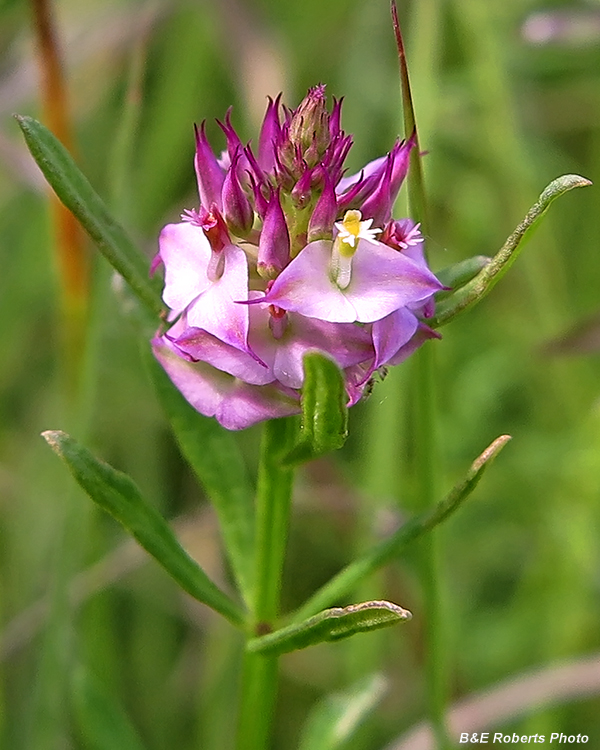 Cross-Leaf Milkwort (Polygala cruciata), just starting to bloom.
---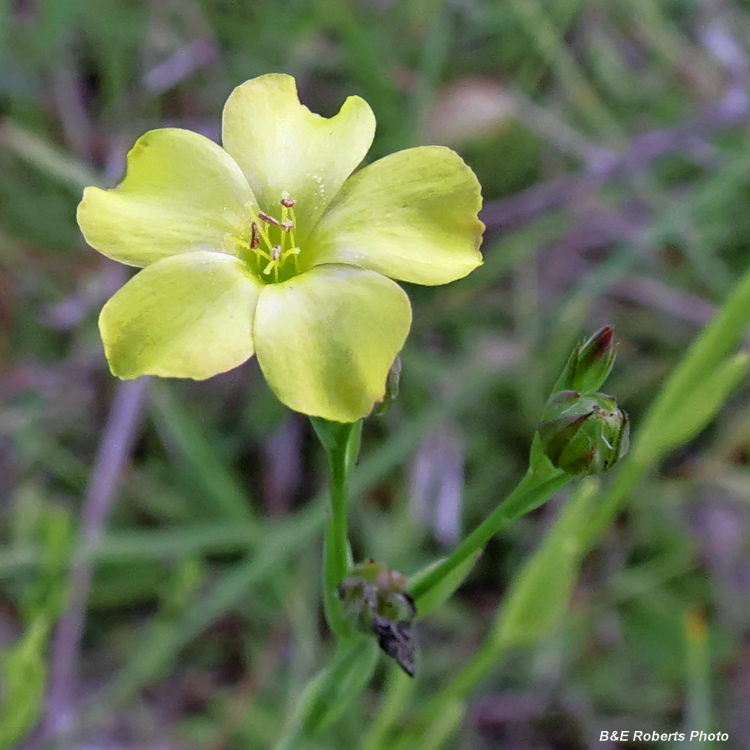 Woodland Flax (Linum virginianum)
---
One of the Eupatoriums, probably Round-leafed Thoroughwort (E. rotundifolium)
---
July 2016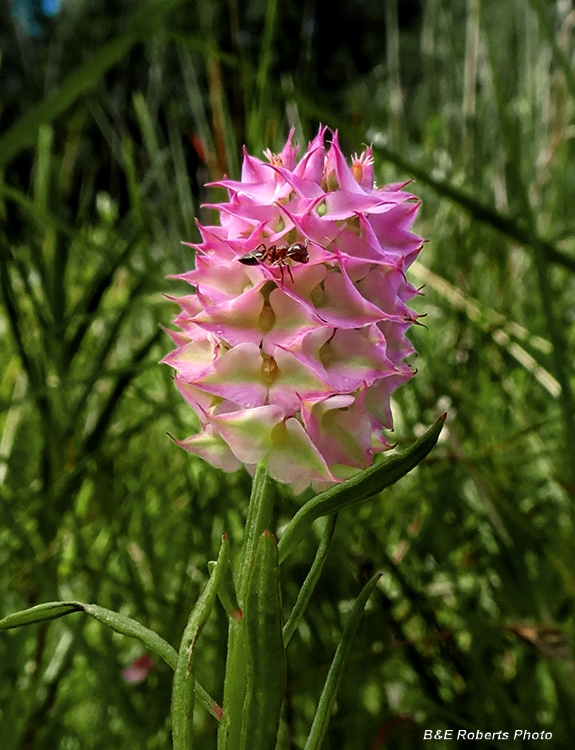 Cross-Leaf Milkworts - further along than in the earlier visit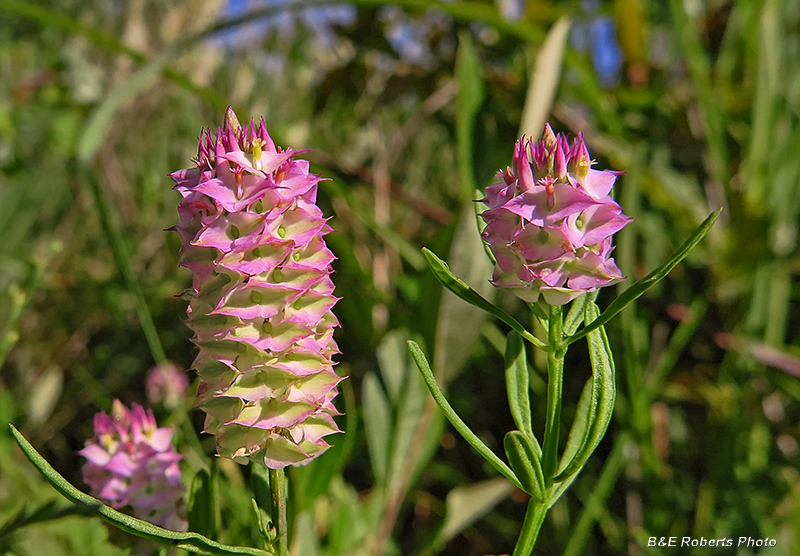 ---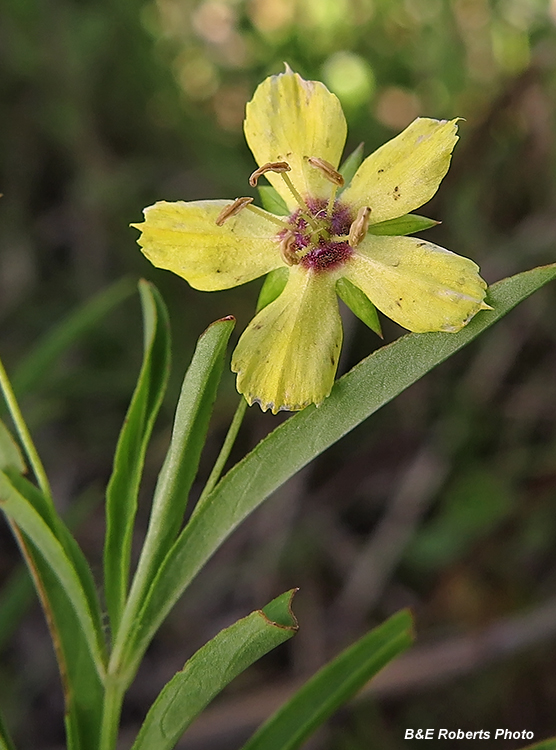 Lanceleaf Loosestrife (Lysimachia lanceolata)
---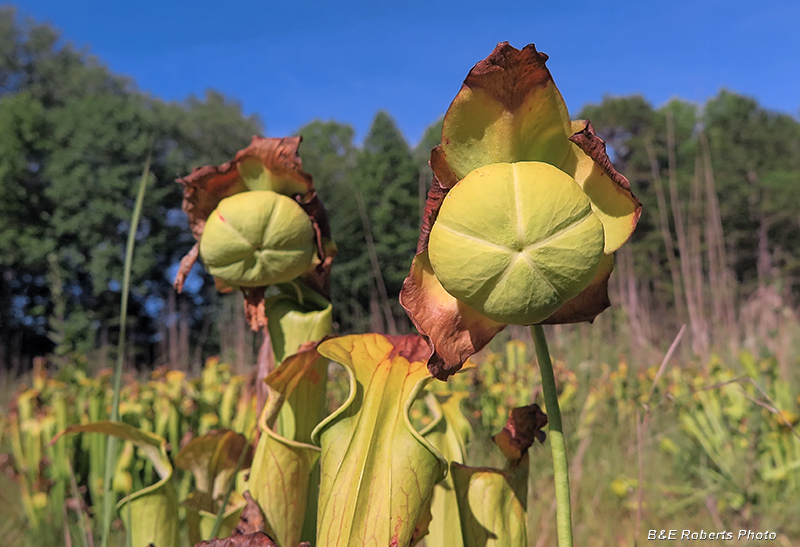 Fading Pitcher Plant flowers...
---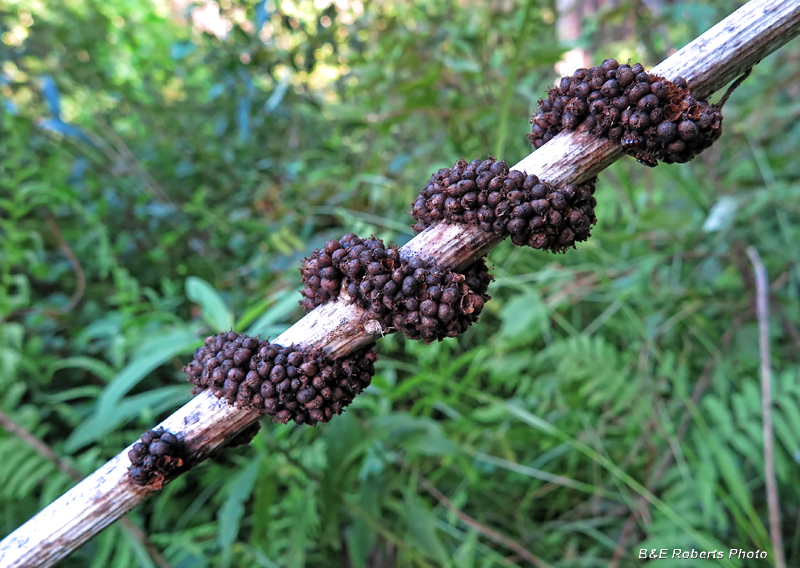 Spiral seed pod cluster, probably one of the Dodders (Cuscuta sp.)
---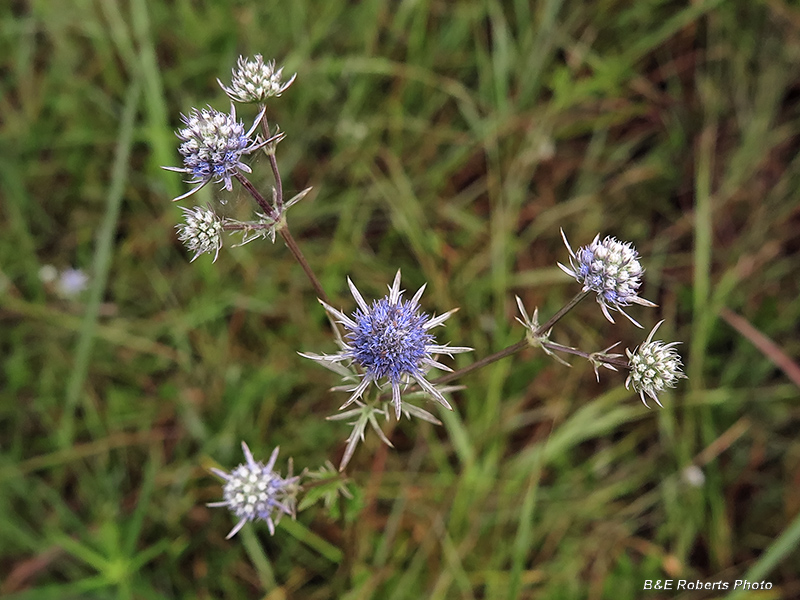 Blue-flower Eryngo (Eryngium integrifolium)
---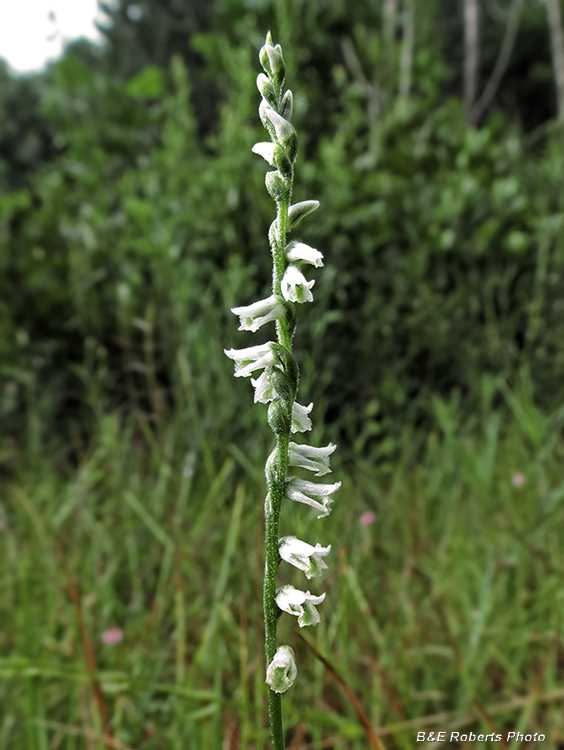 Southern Slender Ladies'-tresses orchid (Spiranthes lacera var. gracilis)
---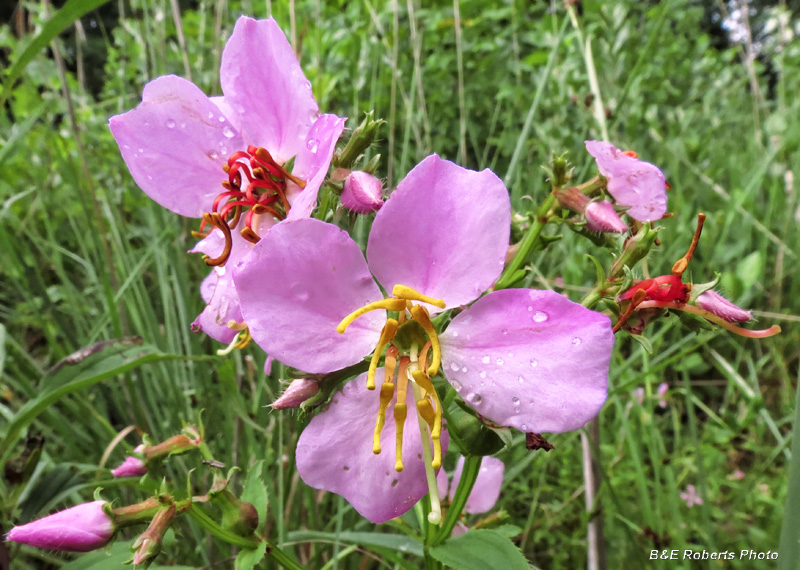 Pale Meadow Beauty (Rhexia mariana)
---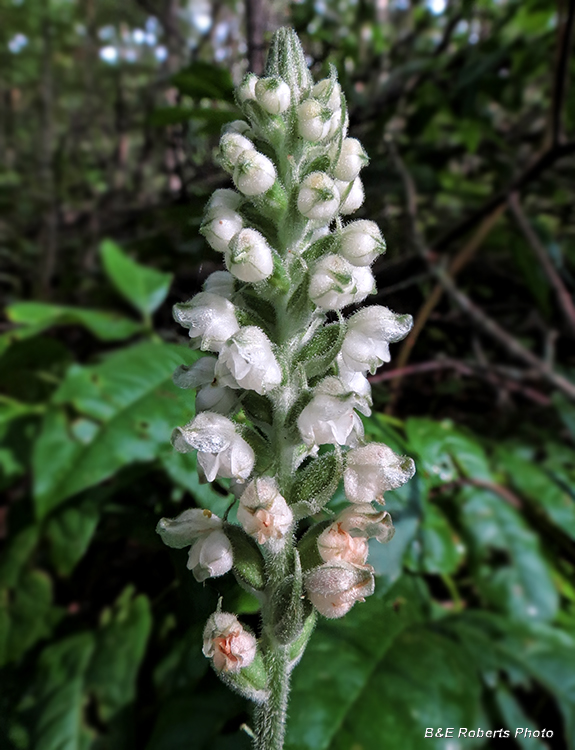 Downy Rattlesnake Plantain Orchid (Goodyera pubescens)
---