February 2017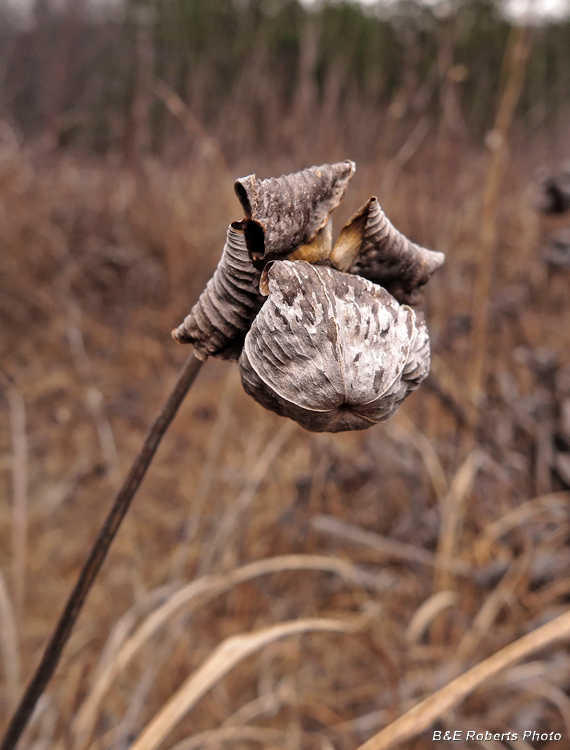 Dried Pitcherplant flower from last year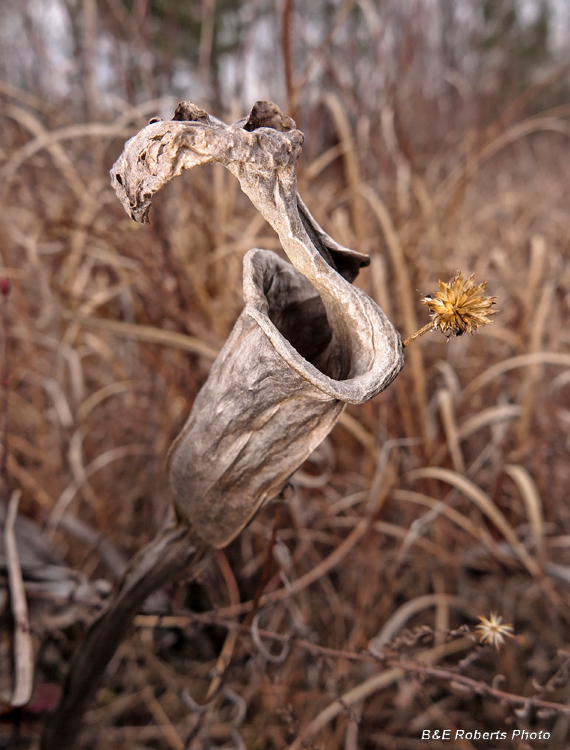 Dried Pitcher leaf
---
April 2017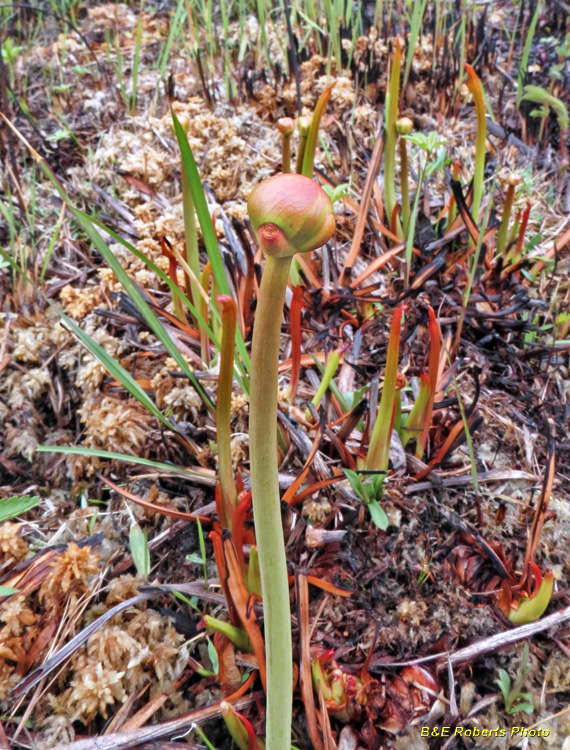 Emerging pitcher plants, two weeks after the prescribed burn.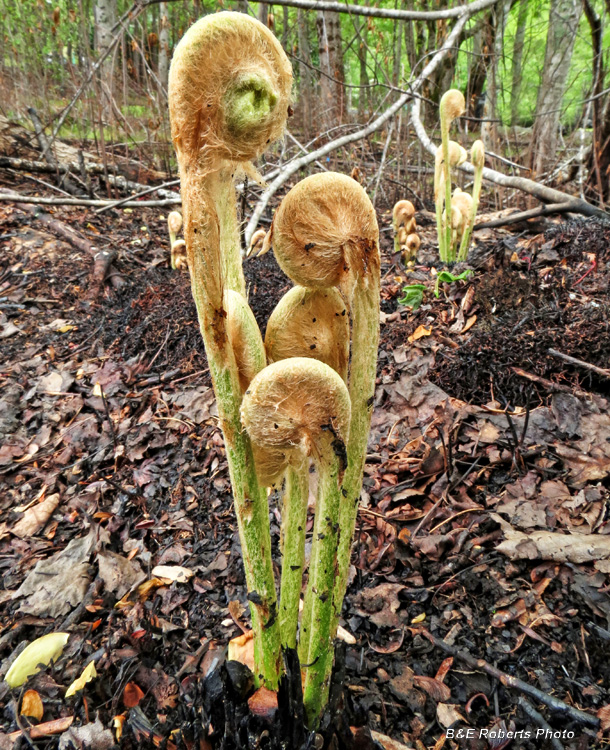 Emerging fern fronds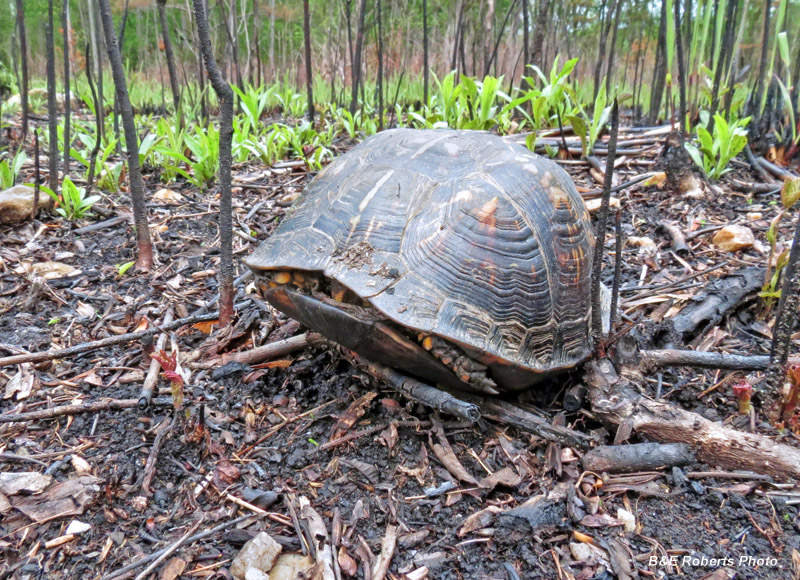 This Box Turtle immediately shut itself up upon my approach.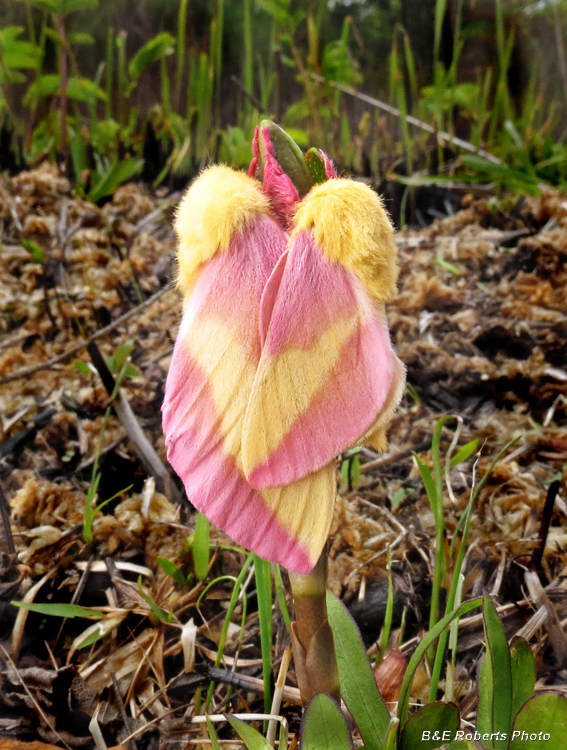 Two Rosy Maple Moths (Dryocampa rubicunda)

I came across the oddest "flower" emerging from the ground - pink and yellow, just beautiful.
I thought to myself: "What in the world can this be?" Looking closer, I deduced that it was a
couple of moths clasping a new shoot, and apparently drying their wings.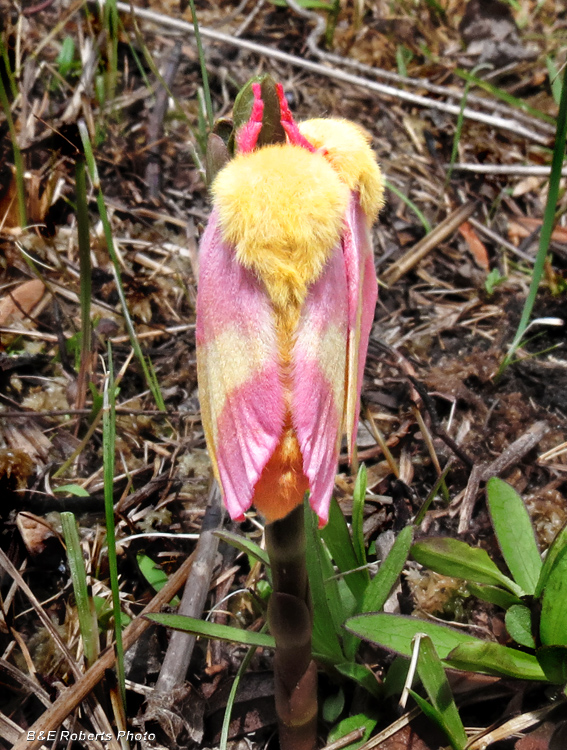 Back view of Rosy Maple Moth
---
Mid May 2017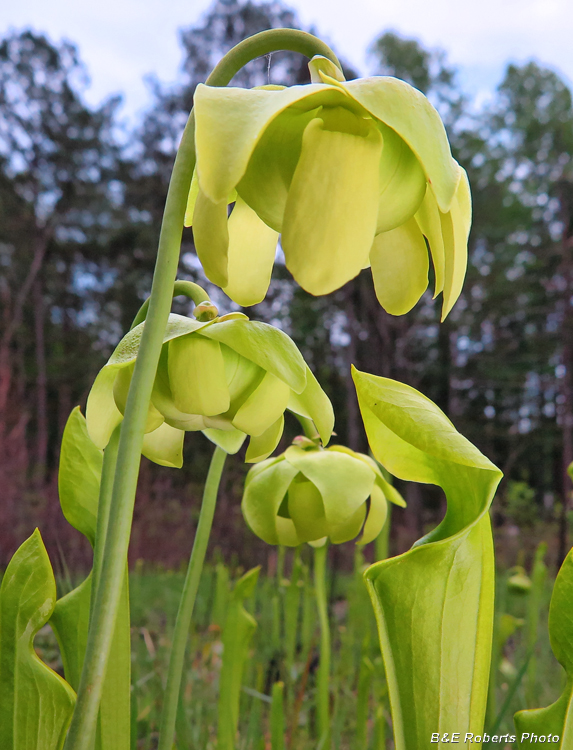 Green Pitcher Plants (Sarracenia oreophila)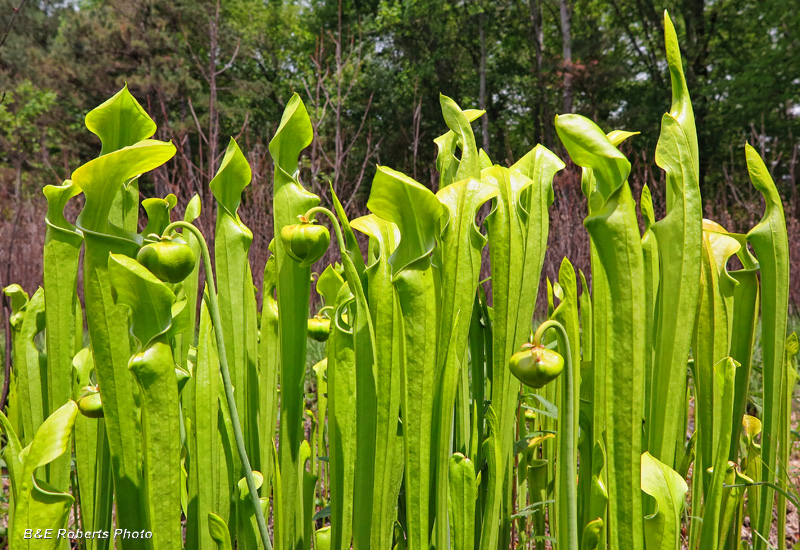 Most of the plants were still in bud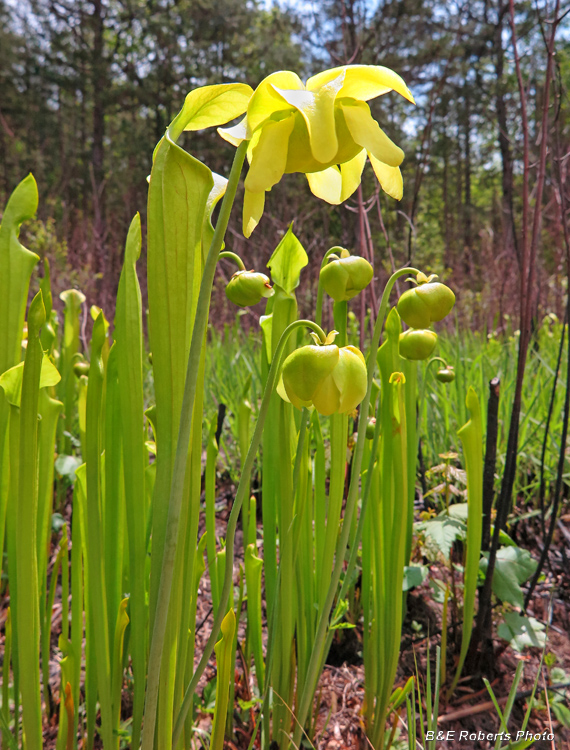 So the few that were flowering were very fresh!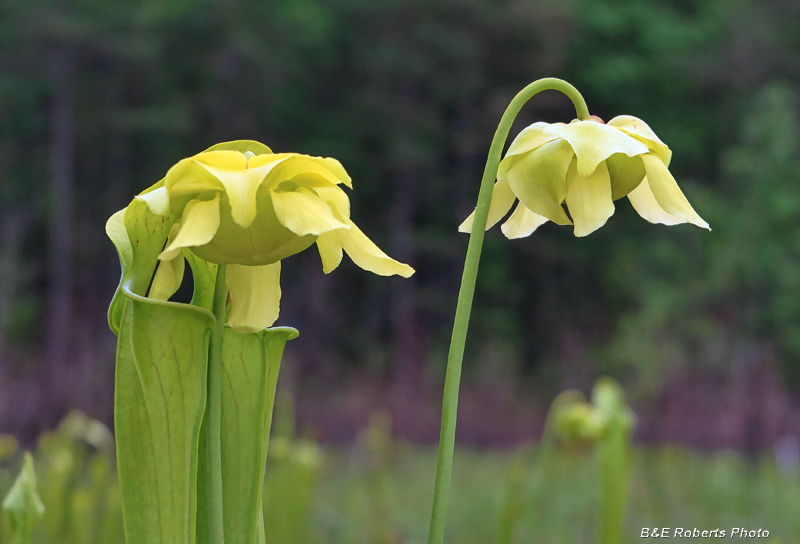 A nice pair of flowers
---
Late May 2017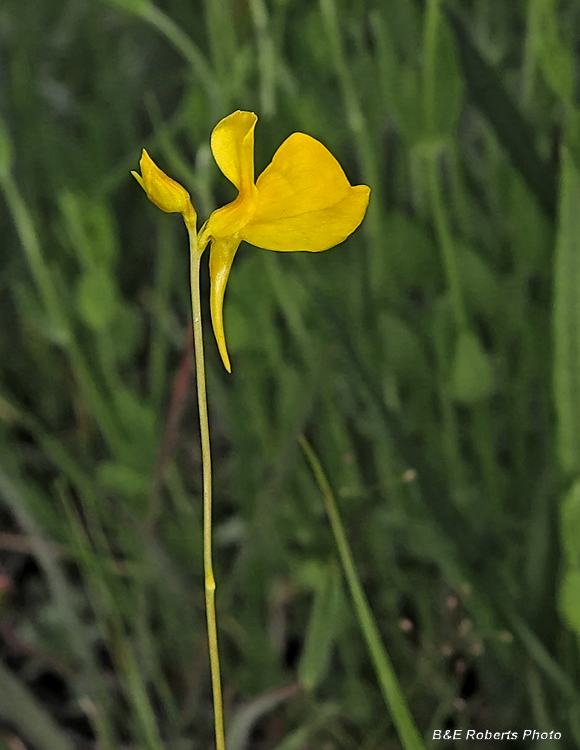 Horned Bladderwort (Utricularia cornuta)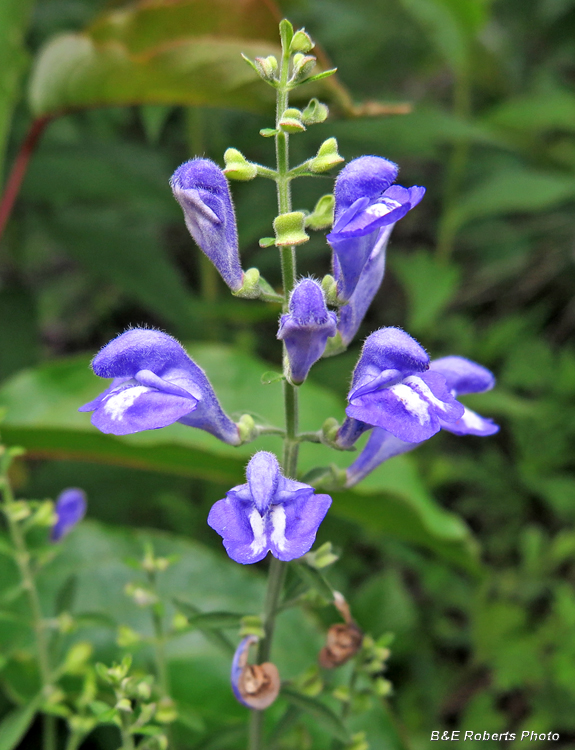 Helmet Skullcap (Scutellaria integrifolia)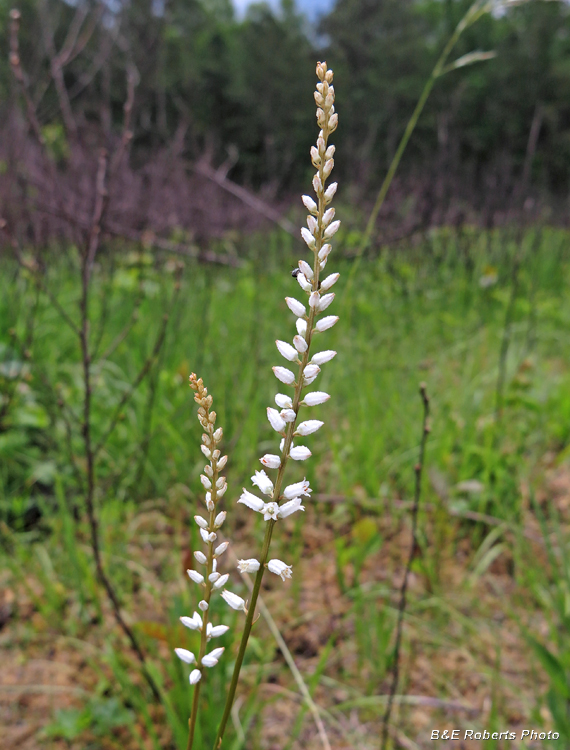 White Colic Root (Aletris Farinosa)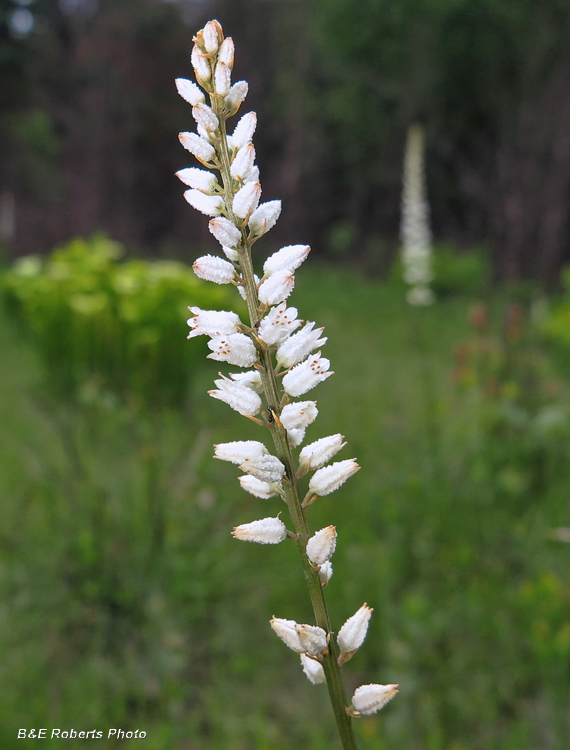 Colicroot detail
Pitcherplant flower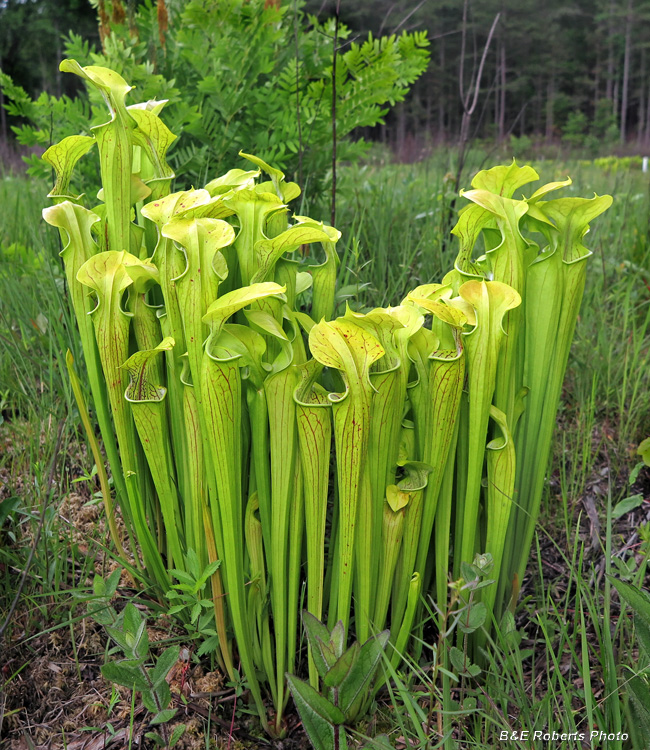 Nice group of Pitchers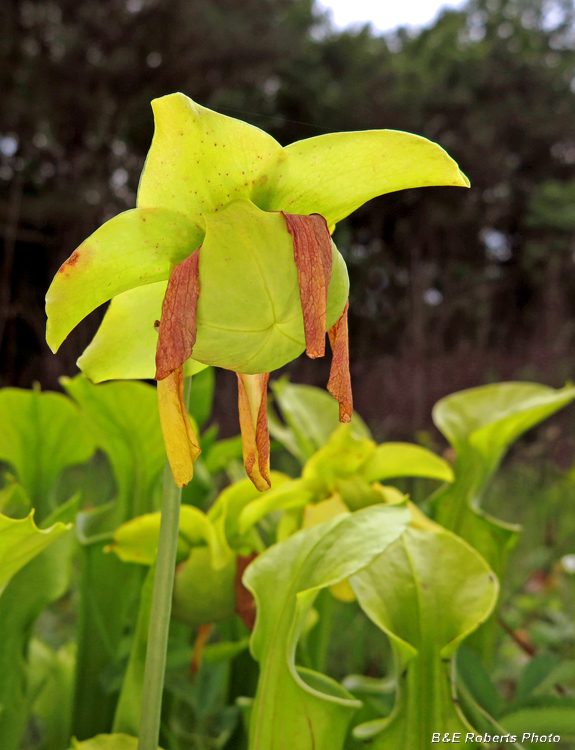 Some of the earliest bloomers were showing signs of going to seed.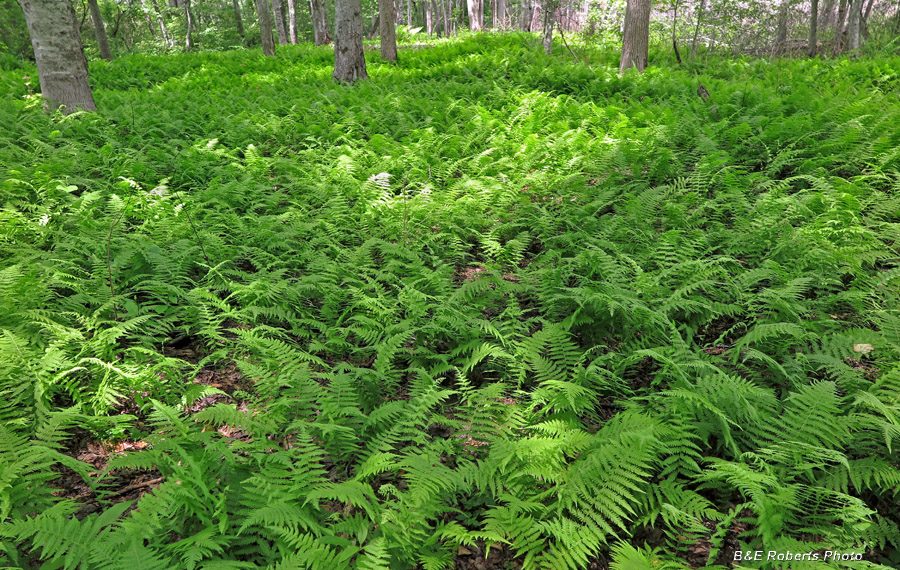 A pretty glade of ferns
---