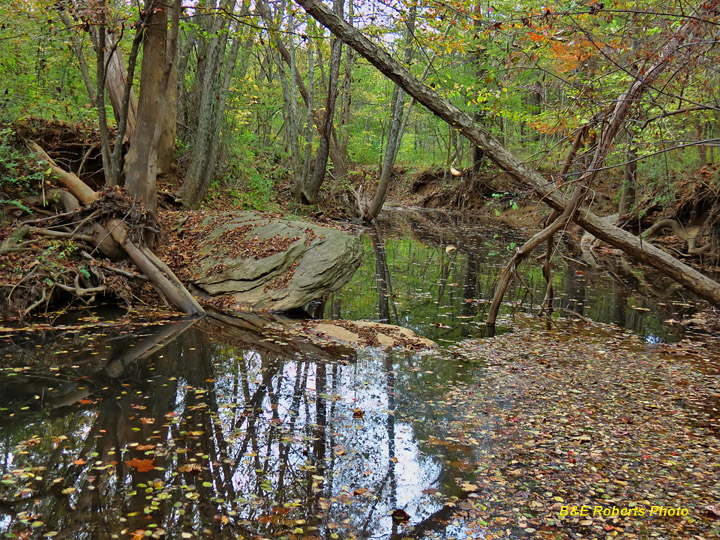 Section of Allatoona Creek
---
Evidence of Native American habitation often includes bedrock mortars.
These were primarily used for crushing and grinding acorns and nuts.

Site 1: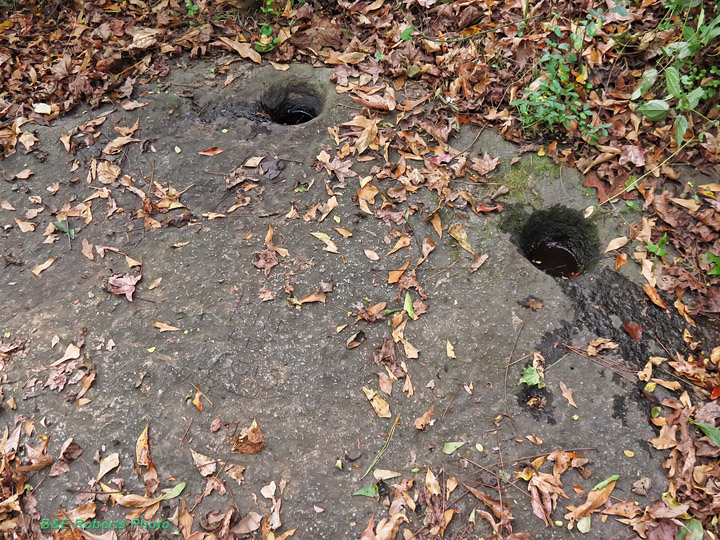 Pair of bedrock mortar holes
Each approx. 5 inches diameter x 6 inches deep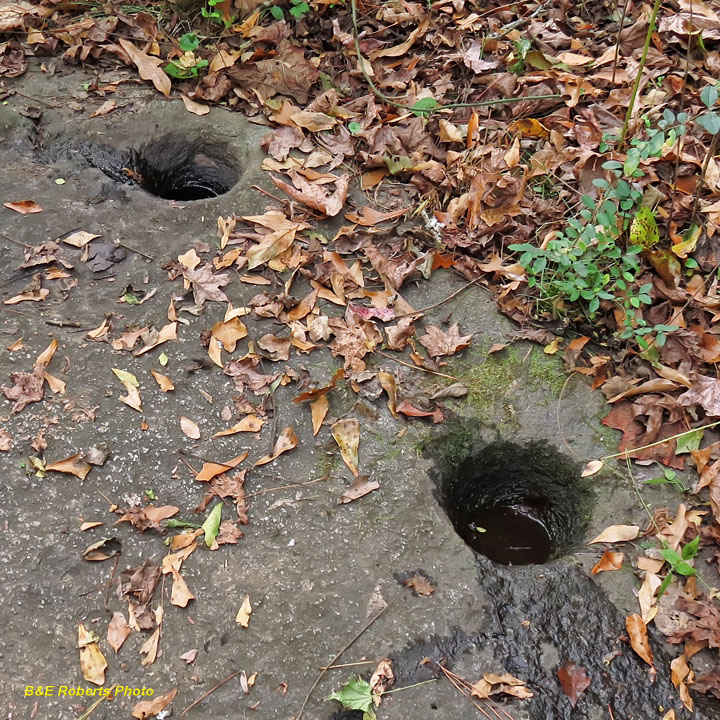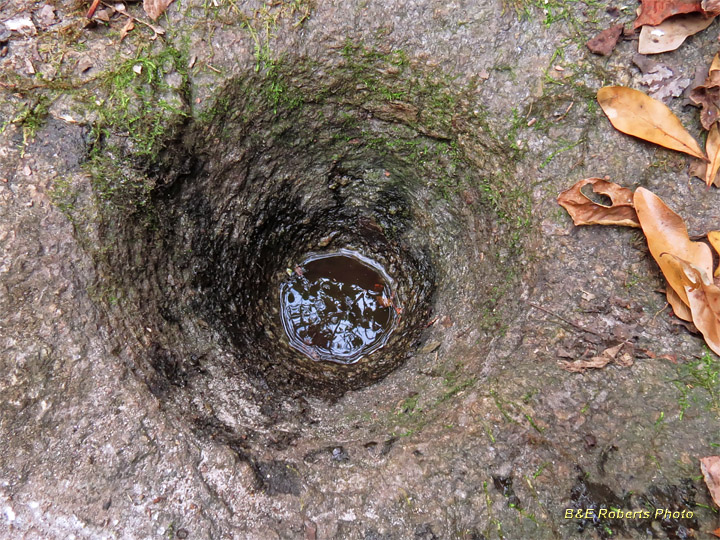 Mortar detail
---
Site 2: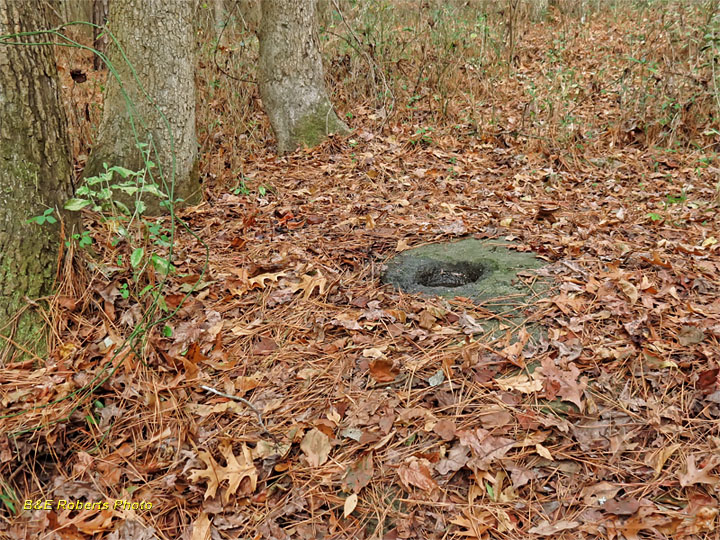 Single Bedrock Mortar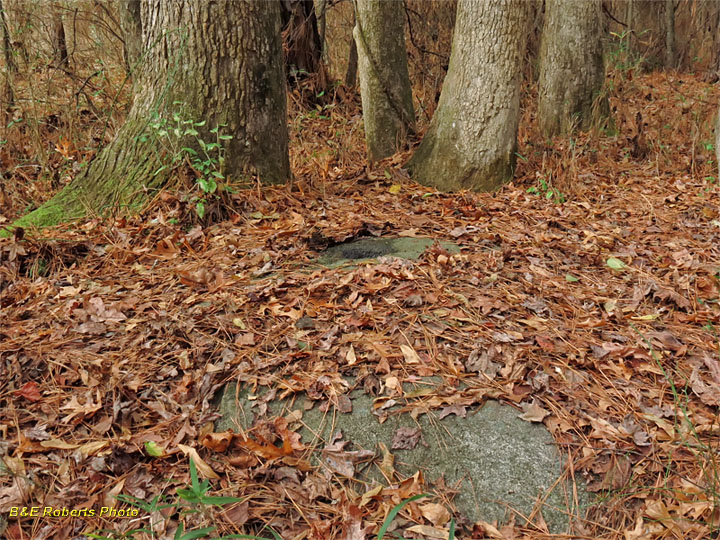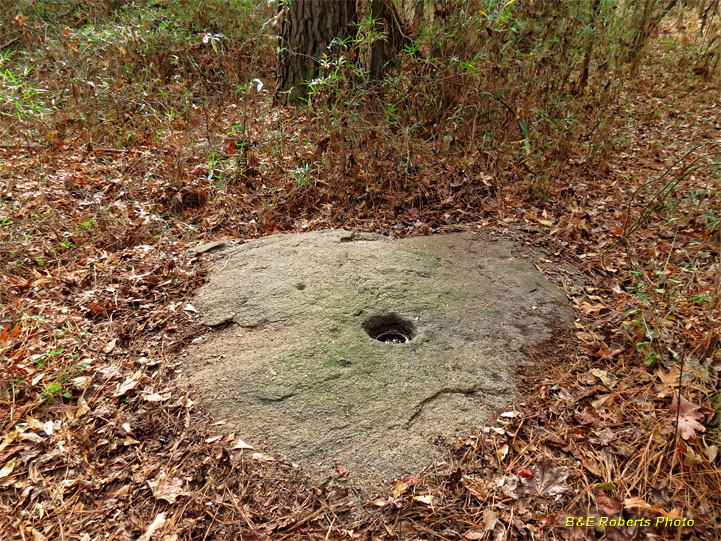 The leaf-needle clutter was removed upon a revisit to the site;
this revealed three additional small cupule holes in the rock.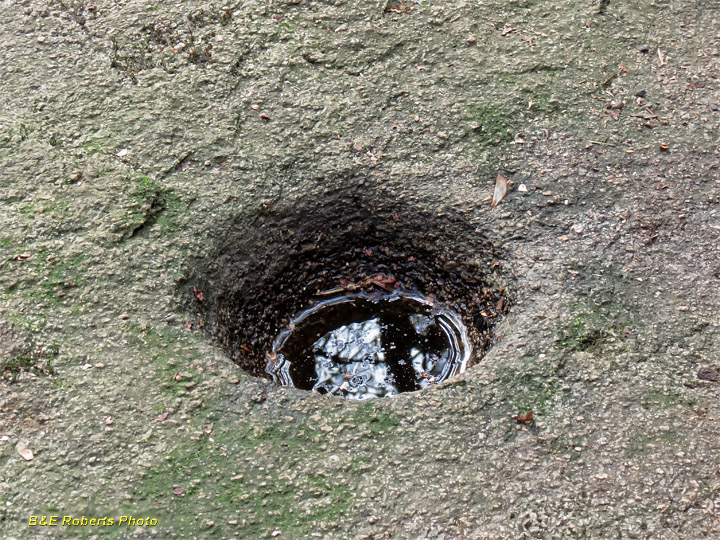 Mortar detail
---
Site 3:
This site proved to be elusive. Early archaeology reports stated that it
was located on the NE side of a hill; we finally found it on the SW side!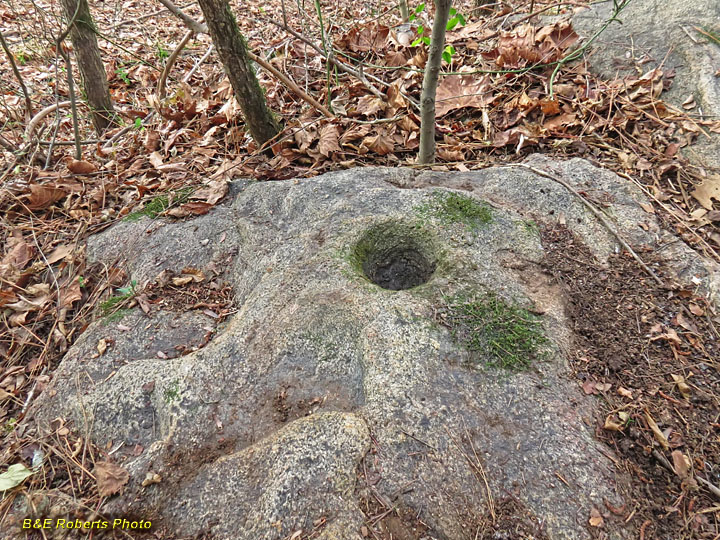 Single Bedrock Mortar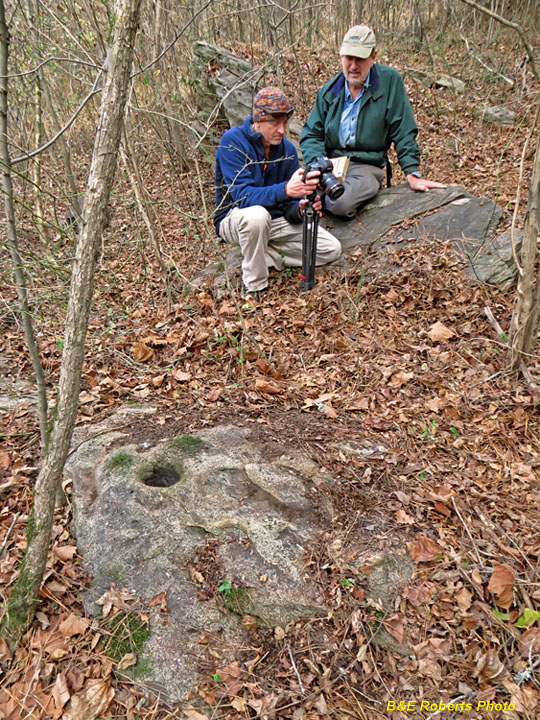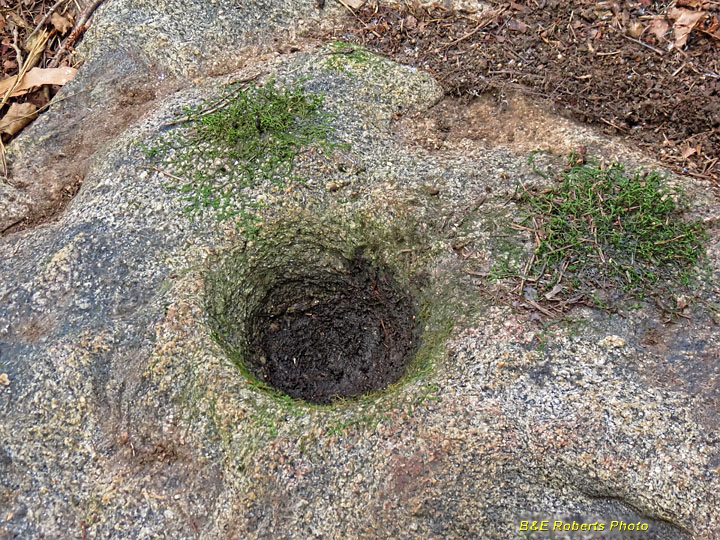 Mortar detail
---
Along the way: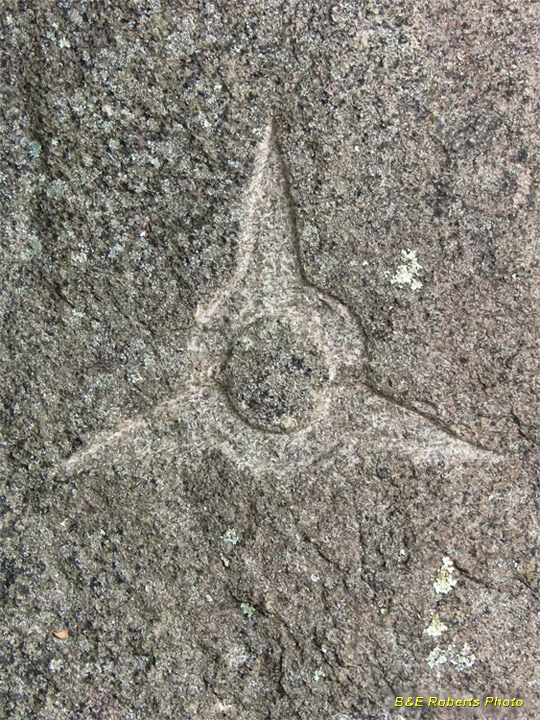 While much more recent, these two carvings on a large boulder were interesting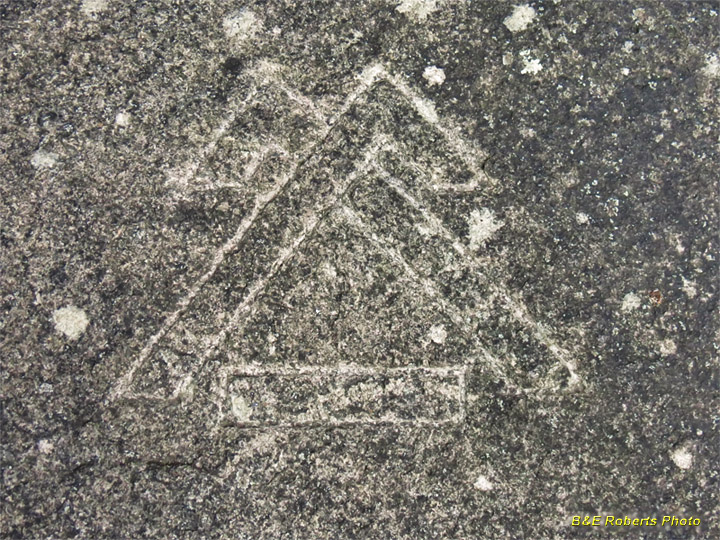 ---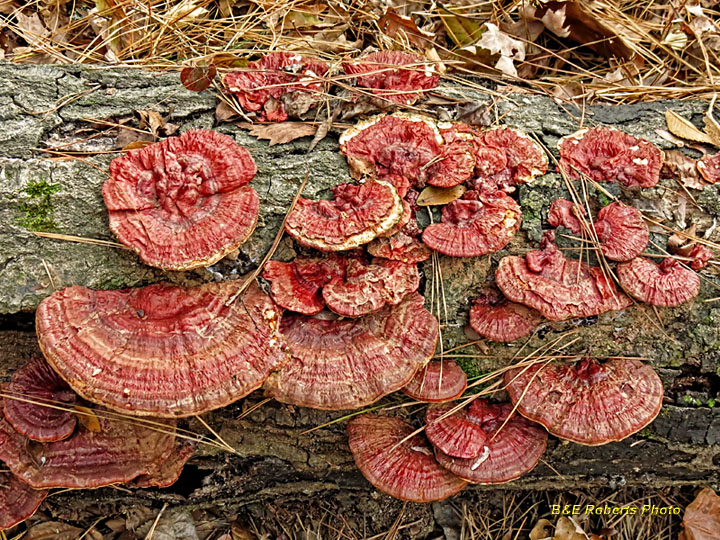 Red Polypore bracket fungi, along Allatoona Creek.
---