A nice fall hike from Perry Gap to Boteler Peak via the Chunky Gal Trail - October 2017.

Let's begin with an image from our eventual destination: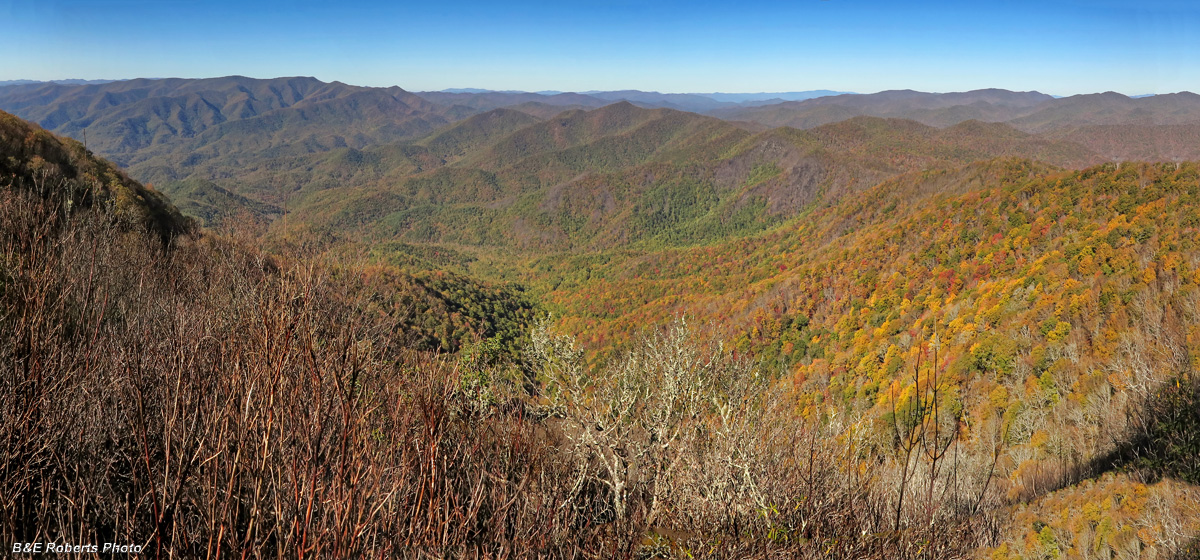 ~ The superb view north from Boteler Peak ~
It's been a strange year for foliage - on many trees the leaves turned brown and fell early; other trees still have green leaves;
while a few spots do show some decent color. This view illustrates that entire range of foliage conditions.
---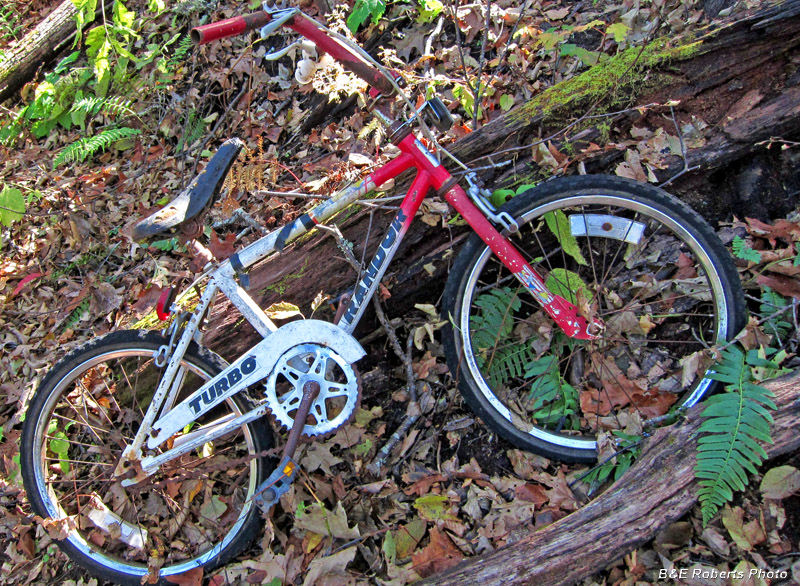 Along the Chunky Gal Trail
It was weird to find this abandoned 1980s-era BMX bike next to the trail at 4400 ft. elevation.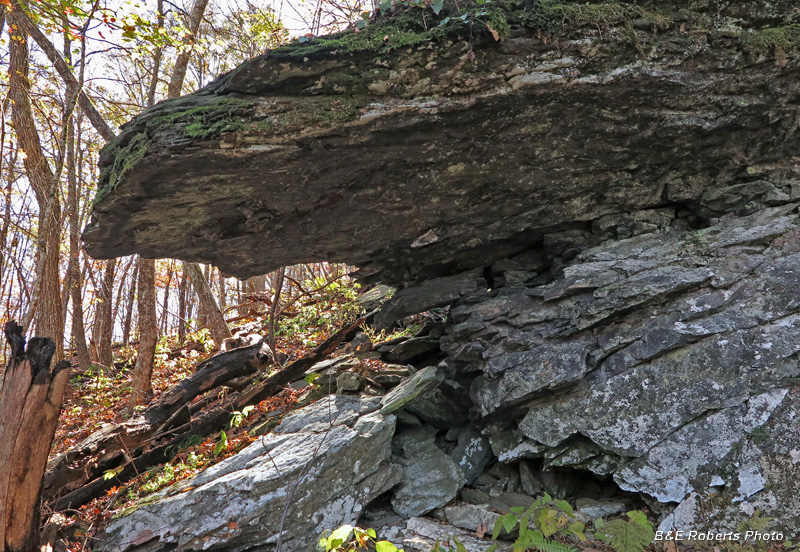 An interesting rock ledge just off the trail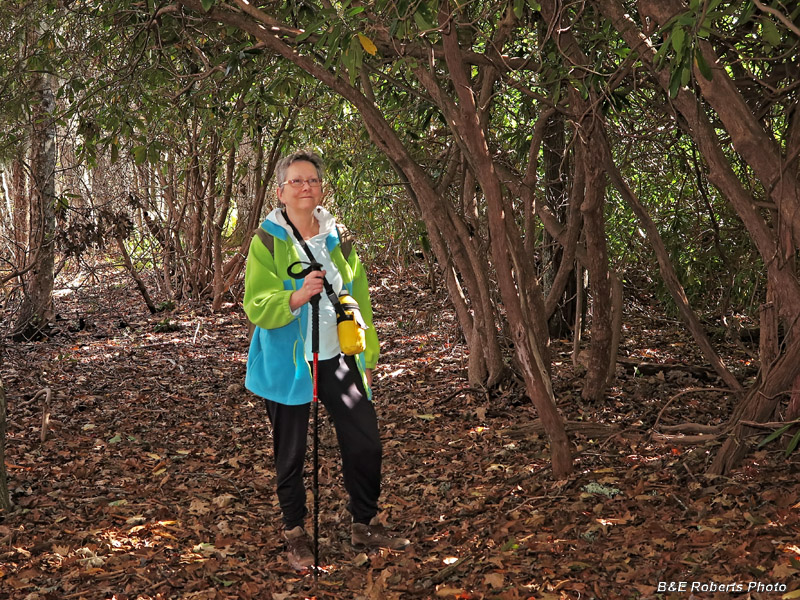 Passing through a rhododendron tunnel.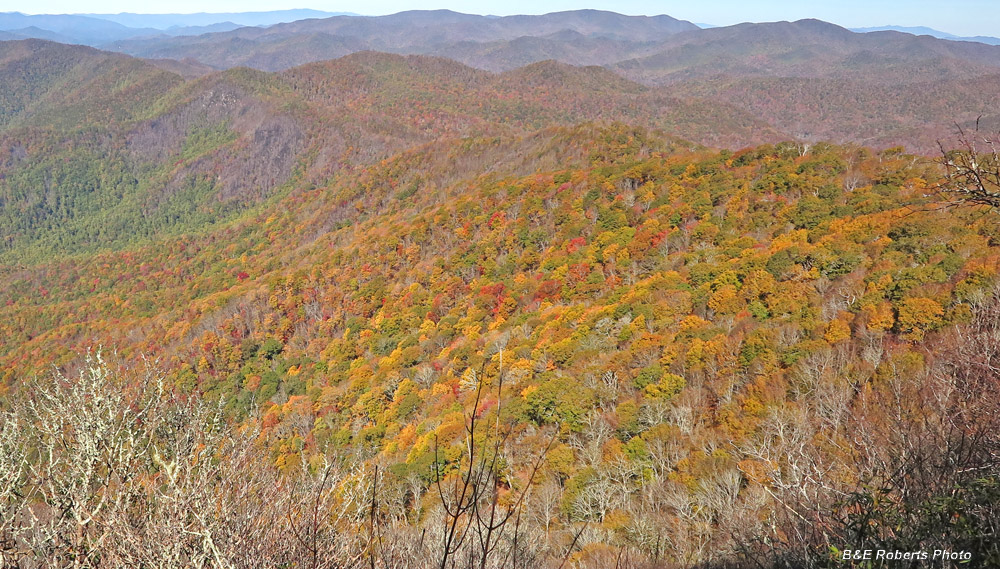 This ridge was showing some nice foliage color.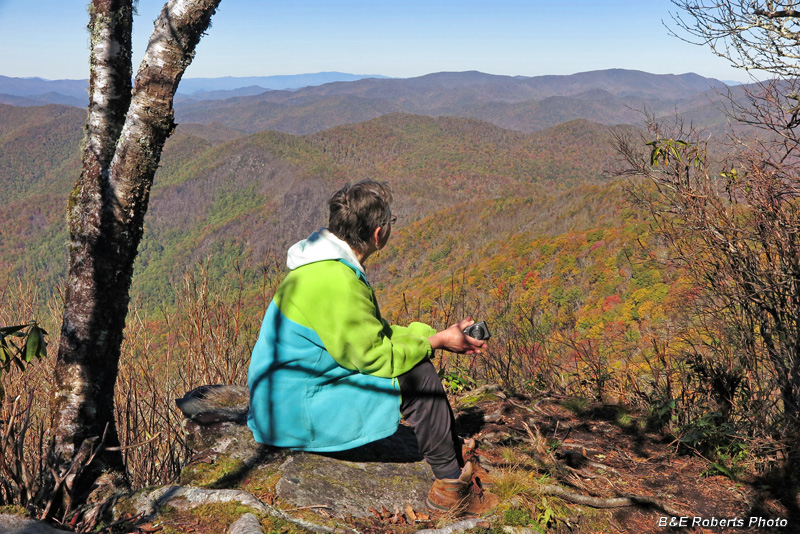 Enjoying the nice view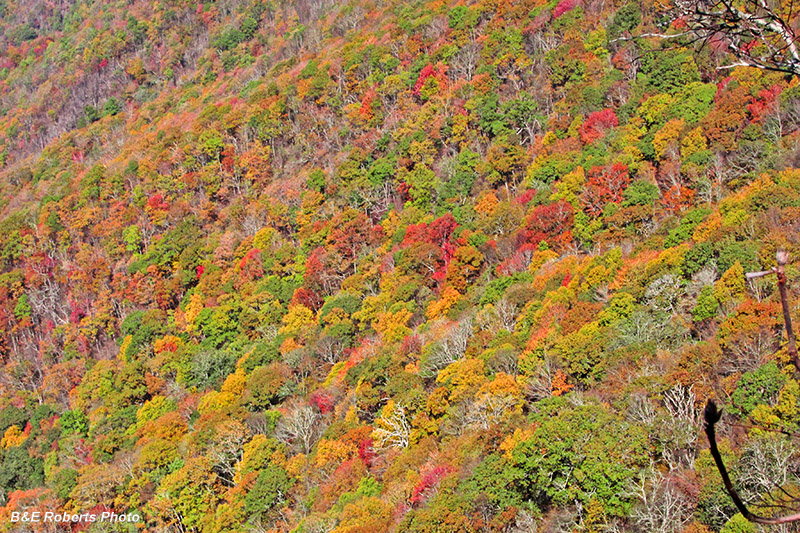 A particularly colorful area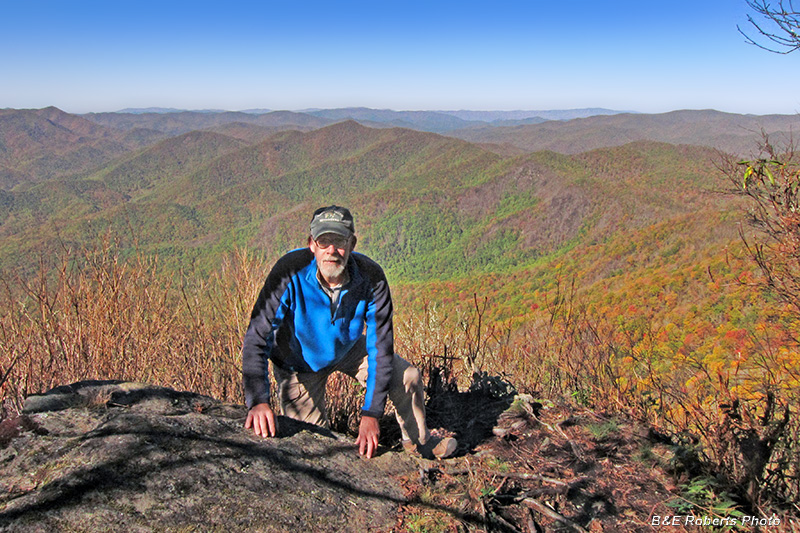 Climbing up the hard way! lol
Burnt, peeled bark from the 2016 wildfire.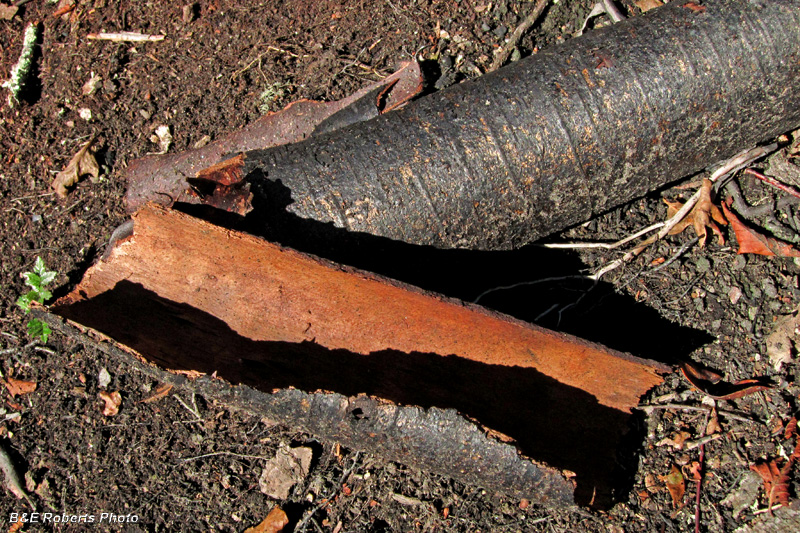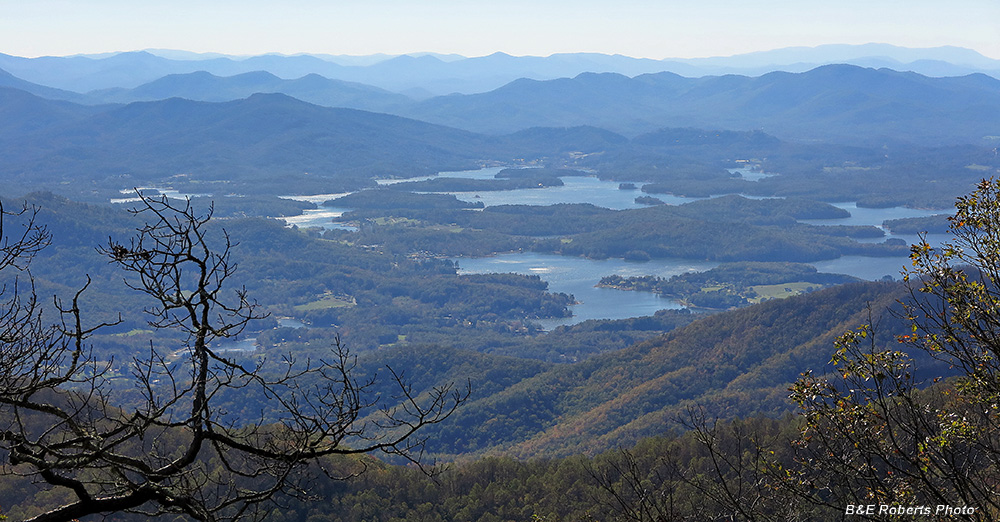 Southern view (looking into the sun), Lake Chatuge and beyond...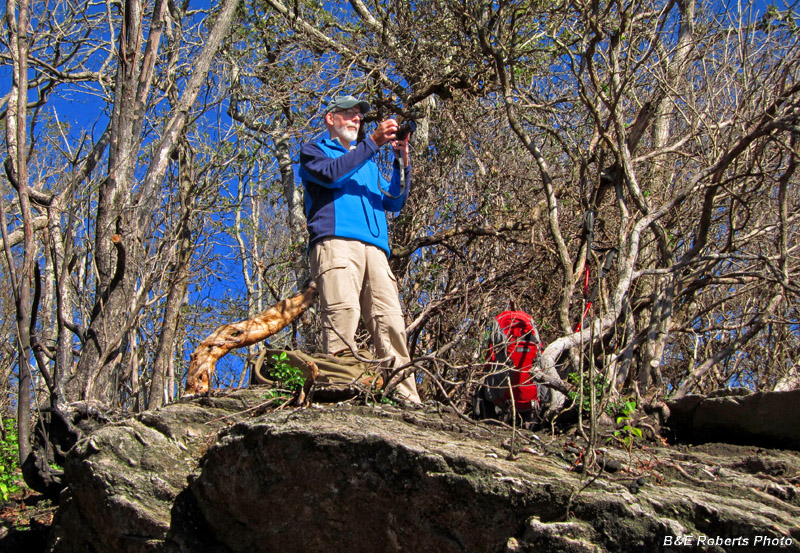 Probably taking the previous image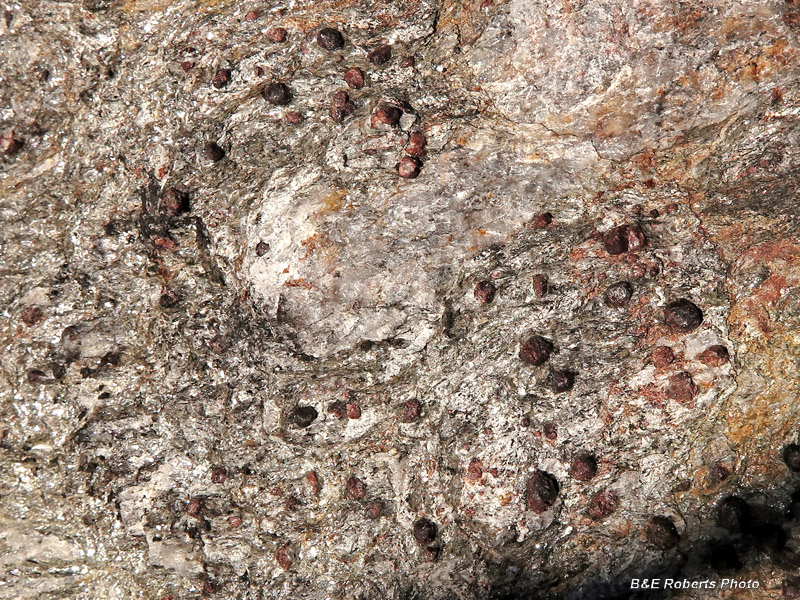 Boteler's summit is composed of a garnetiferous rock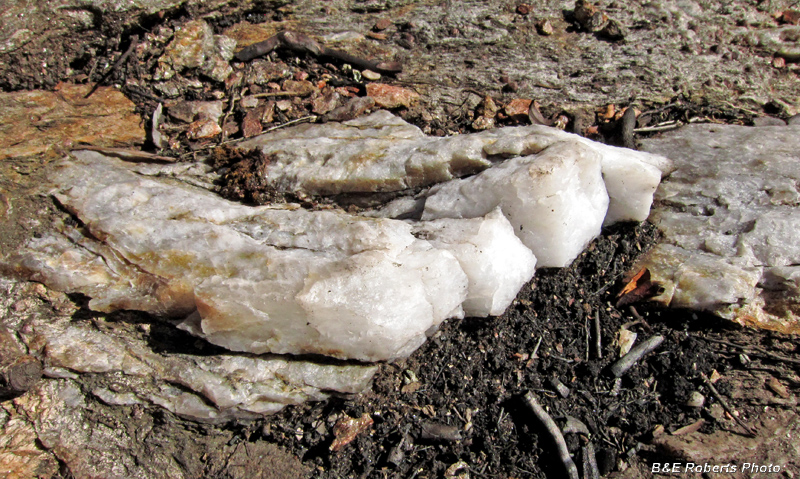 Much of the rock also has large quartz inclusions.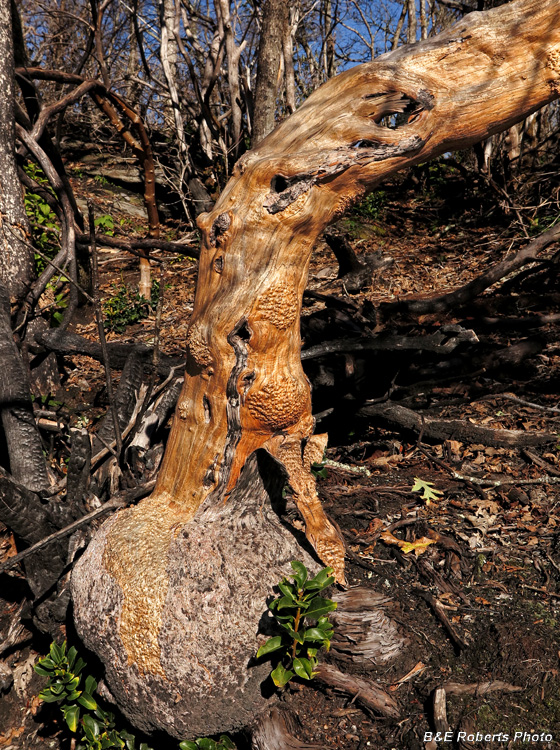 A huge, misshapen (but colorful) dead rhododendron trunk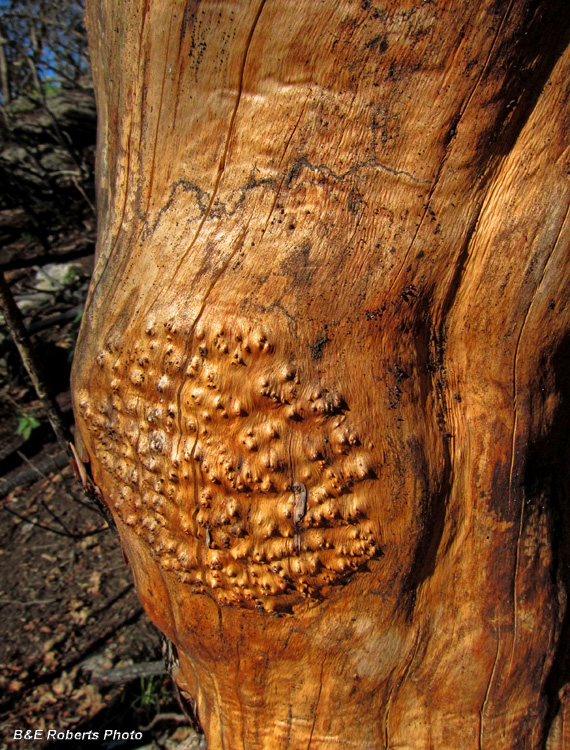 Detail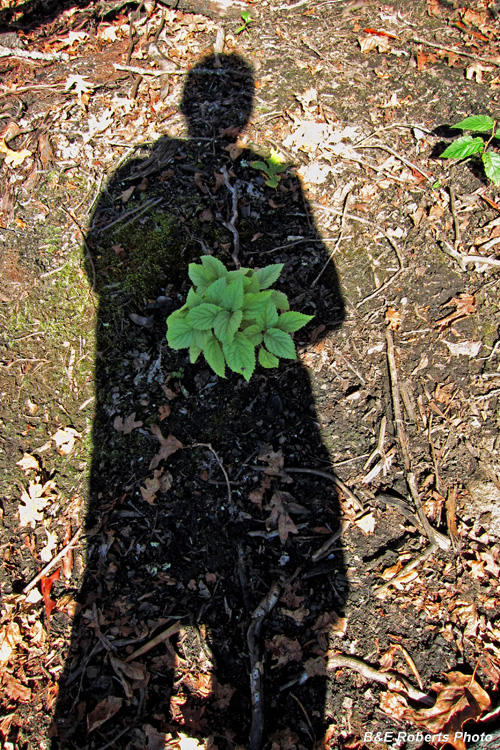 Shadow monster holding a bouquet.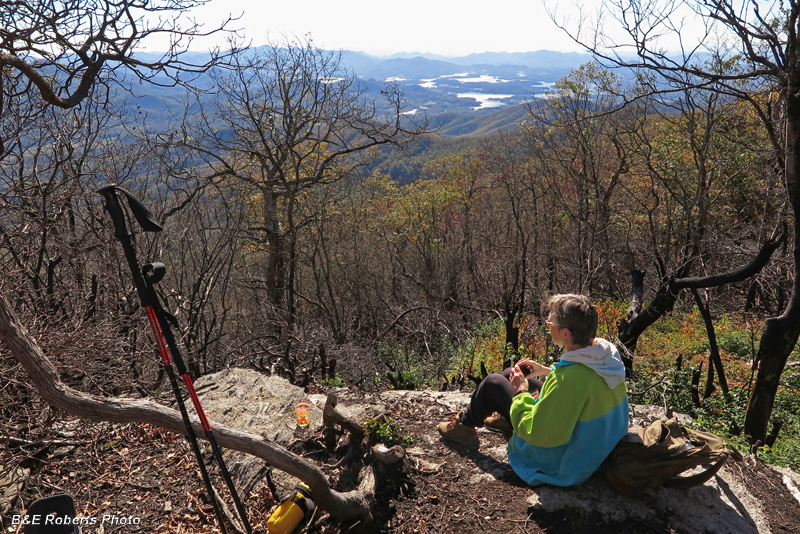 Wine & snacks at Boteler's summit.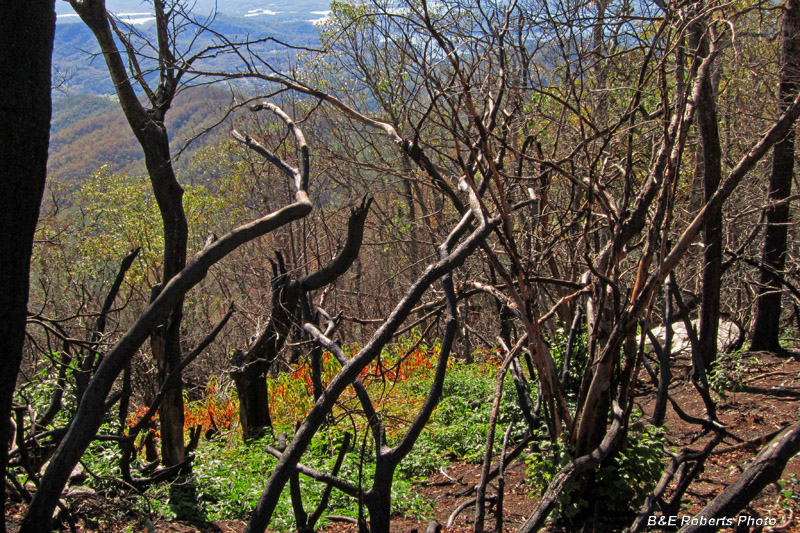 This area was the epicenter of Fall 2016's Boteler Wildfire.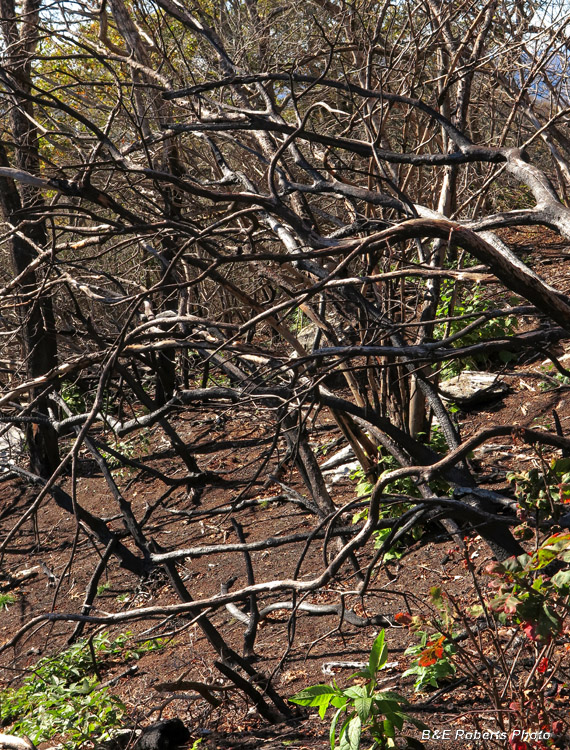 Much of the shrub and tree cover was killed by the fire,
but many of the rhododendrons are growing back from the roots.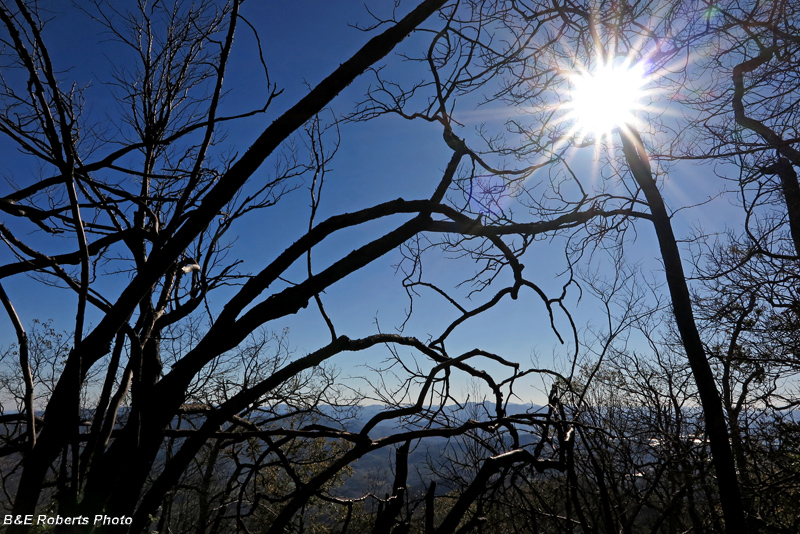 Afternoon sun shining through the burnt vegetation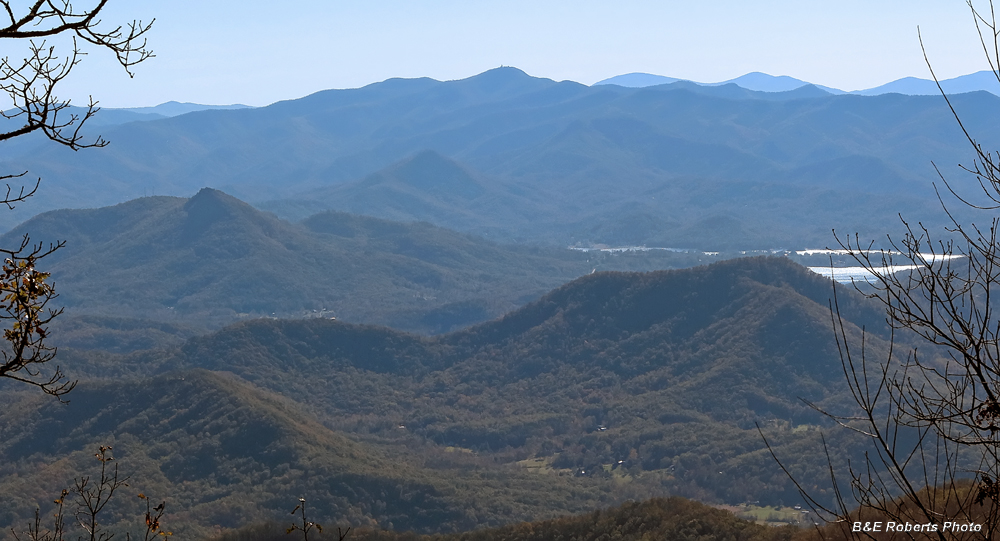 Another southern view, with Bell Knob and part of Lake Chatuge visible.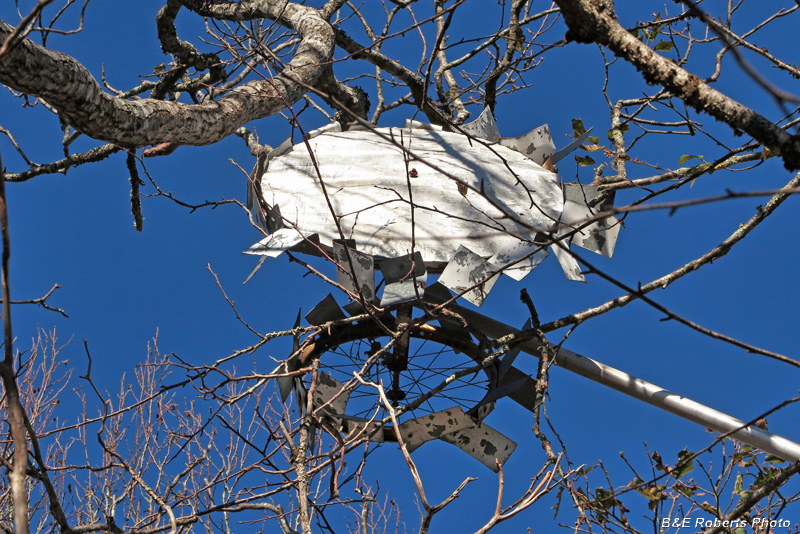 I don't know the history of this "windmill", but have seen photos of it over the years.
It has fallen into the trees, presumably as a result of the 2016 fire.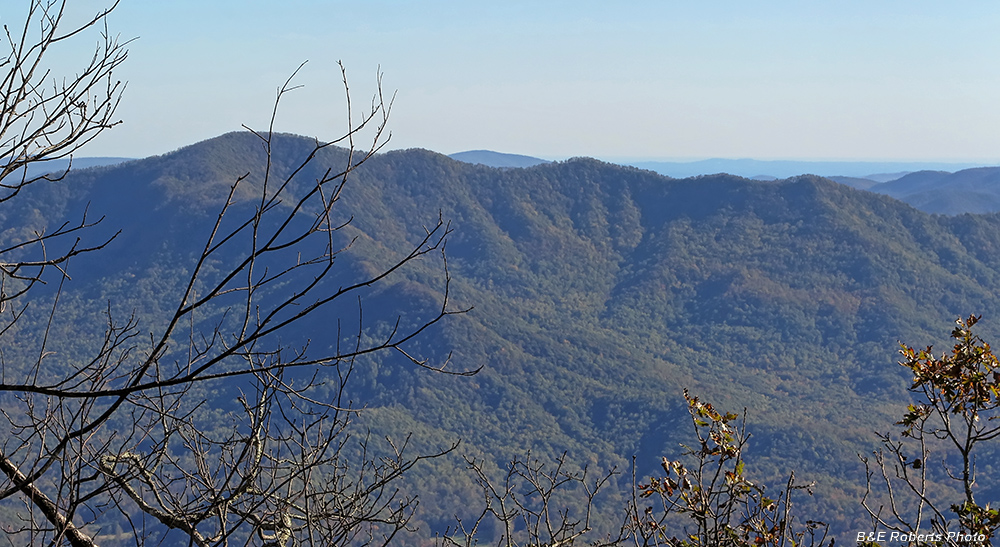 One more view to the south, into the high country of the Southern Nantahala Wilderness Area
Hightower Bald is the high peak on the left, with the summits along High Cove Ridge stretching off to the right (west).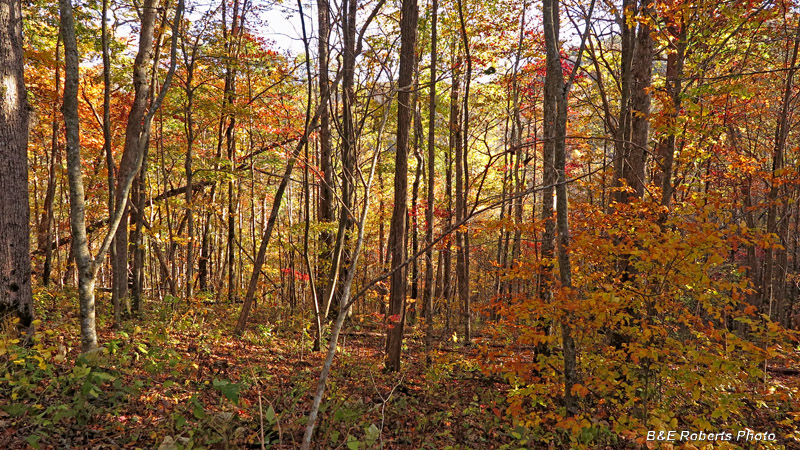 Some color showing along the trail on our return.
---