I ventured into the Loggy Branch area in May 2016 looking for historic populations of American Columbo
(Frasera caroliniensis). Unfortunately the sites had been clear-cut several years ago, and no evidence
remained of the plants. I did some further botanizing, and later encountered a group of wild boars.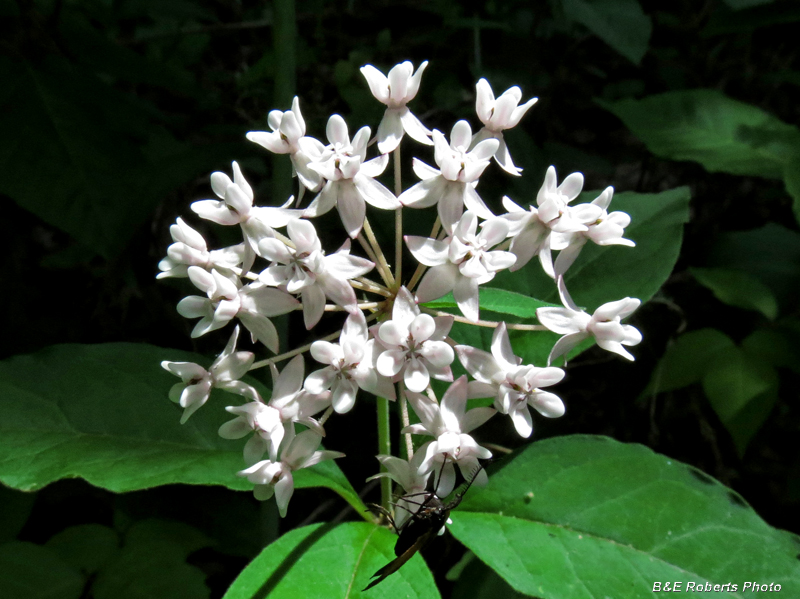 Four-leaf Milkweed (Asclepias quadrifolia)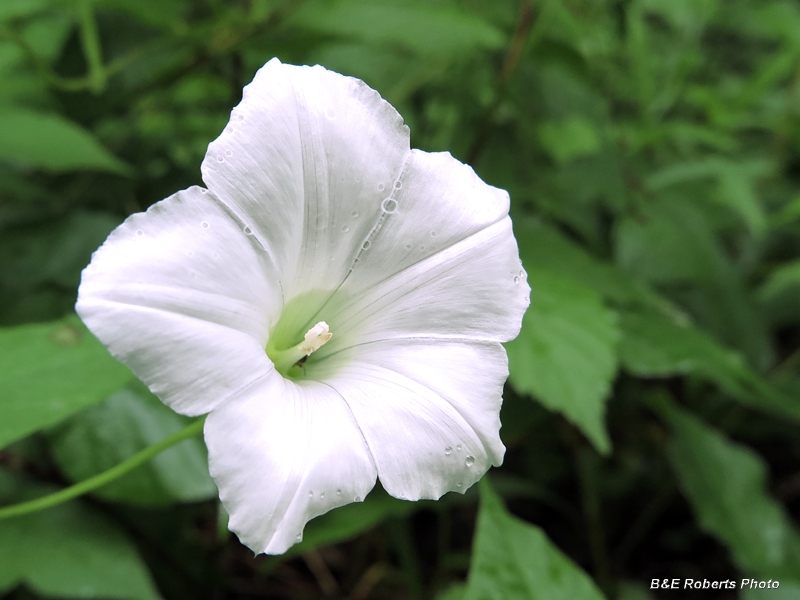 Hedge Bindweed (Calystegia sepium)
---
As the trail approached upper Loggy Branch, I spied a group of wild hogs/boar in the underbrush: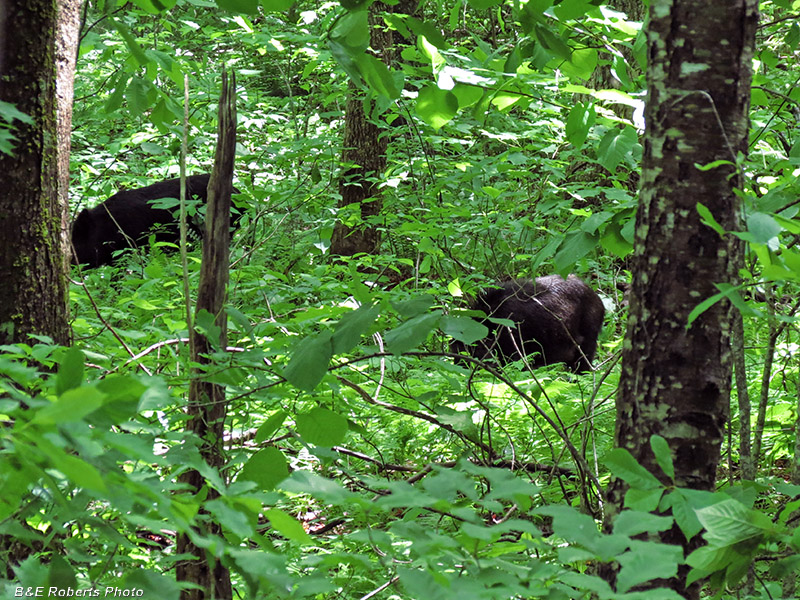 Pair of wild hogs.
At first sight, it was difficult to tell if they were bears or boars.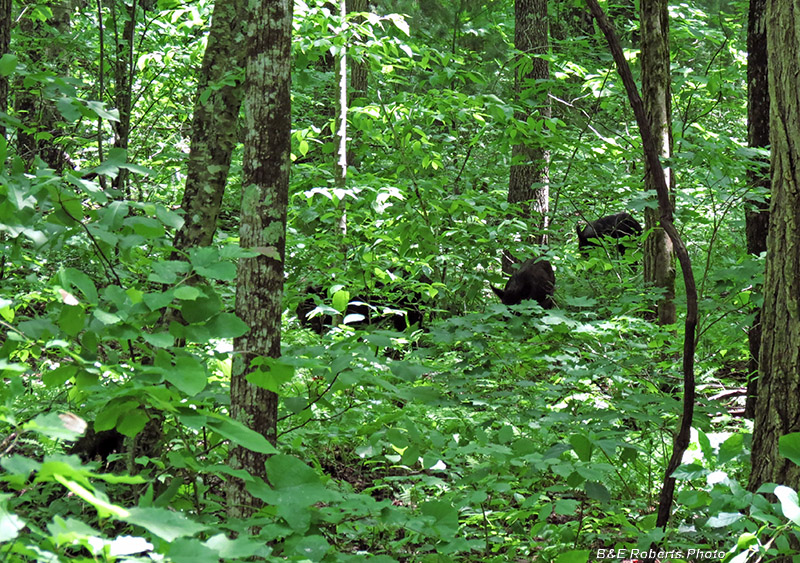 Hard to see, but there are five (5) in this image.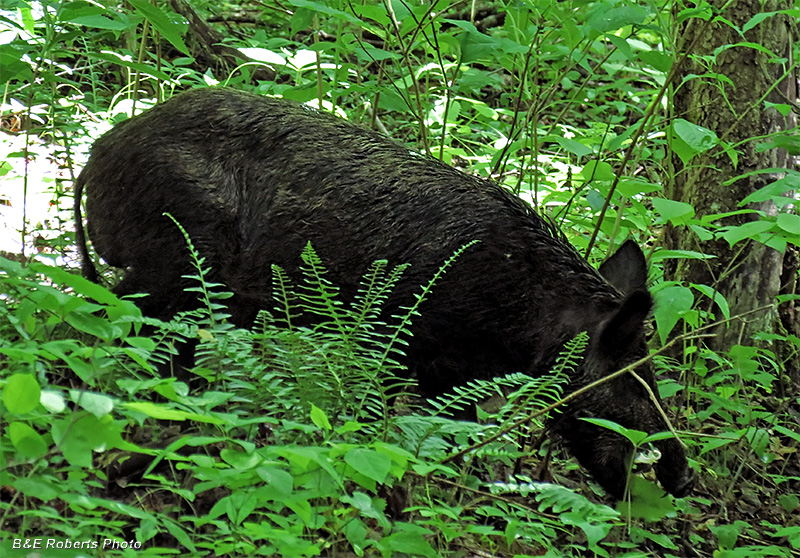 A clear view finally revealed that these were indeed hogs.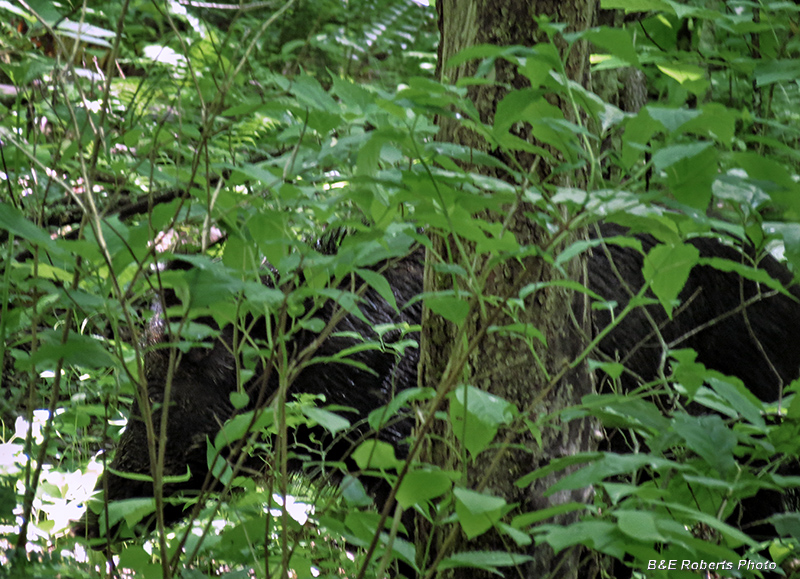 ---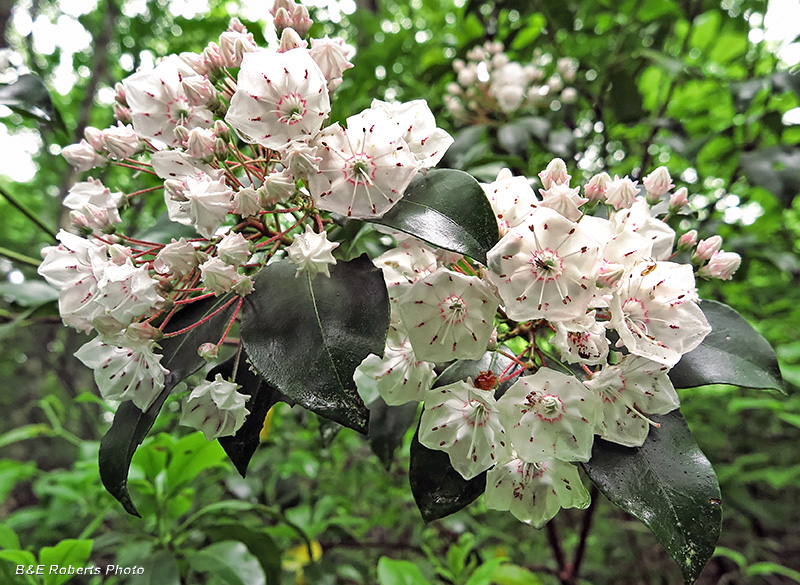 Mountain Laurel (Kalmia latifolia)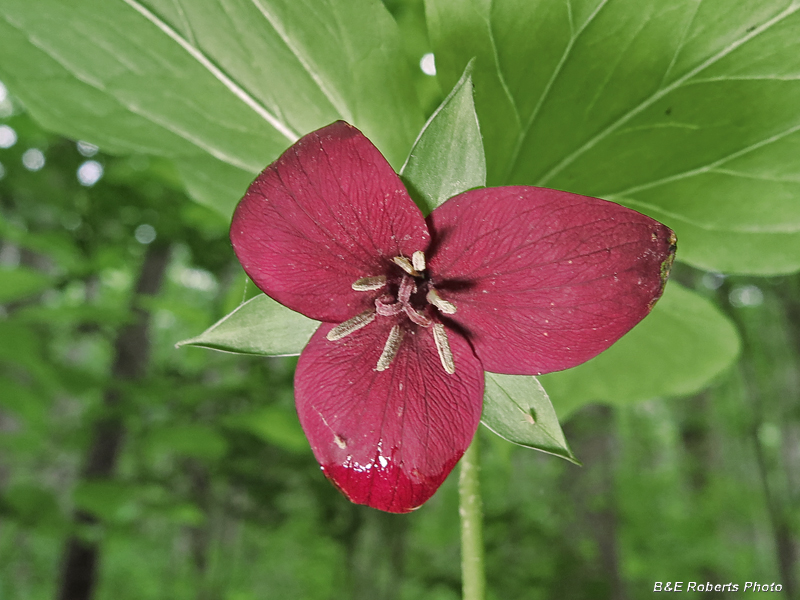 Vasey's Trillium (Trillium vaseyi)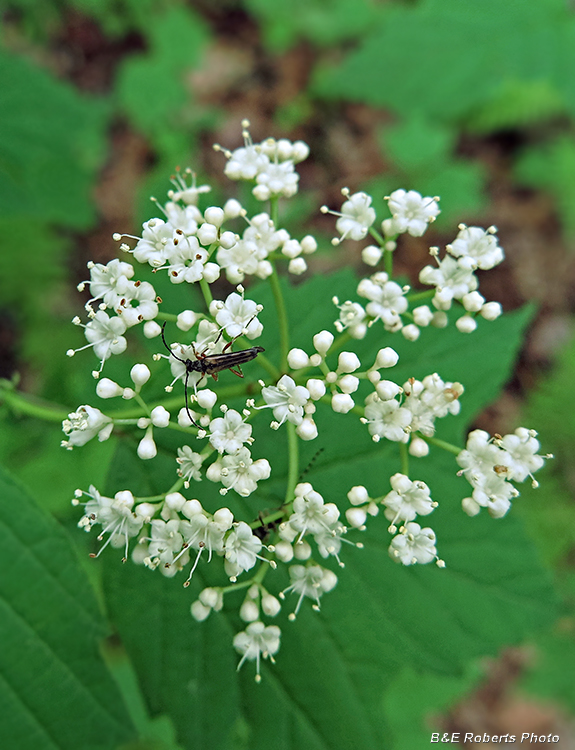 Maple-leaf Viburnum (Viburnum acerifolium)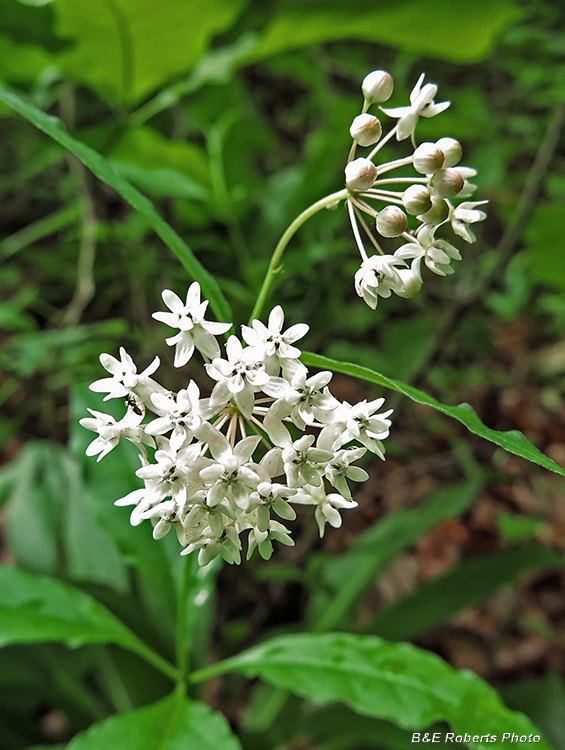 Another Four-leaf Milkweed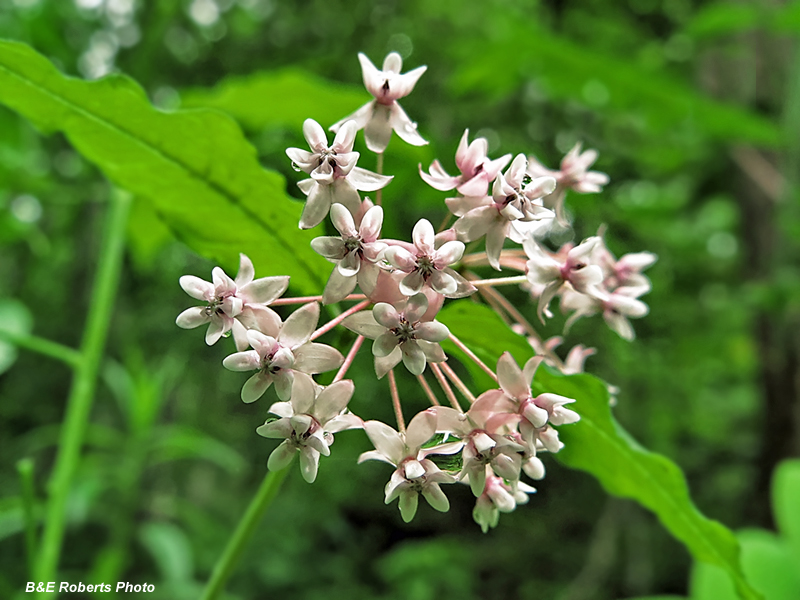 Four-leaf Milkweed - pink flowers
---