A group hike-scramble up to Cochrans Creek Falls, Georgia's second tallest waterfall.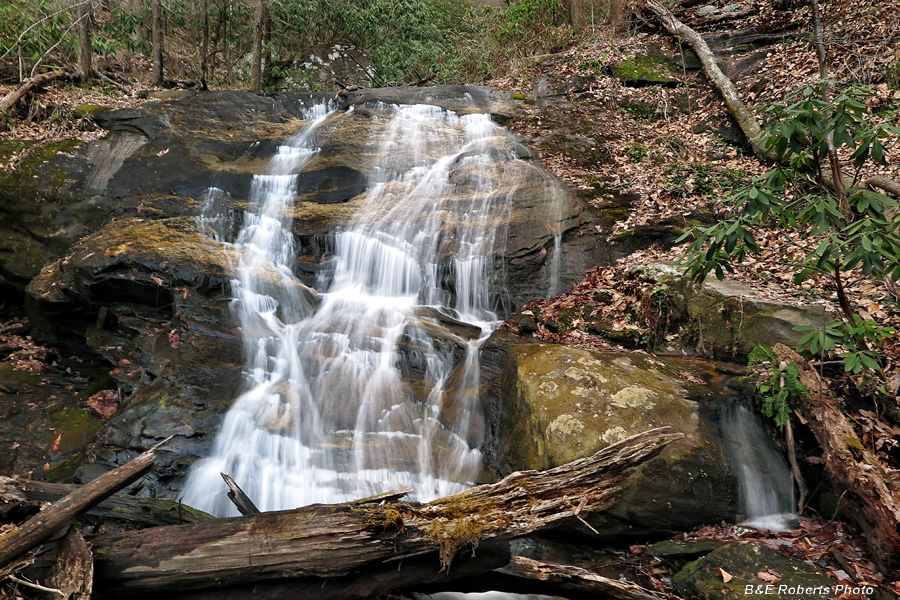 Lower Falls
After hiking along the creek for about 1.5 miles, the trail begins a steep scramble at this point.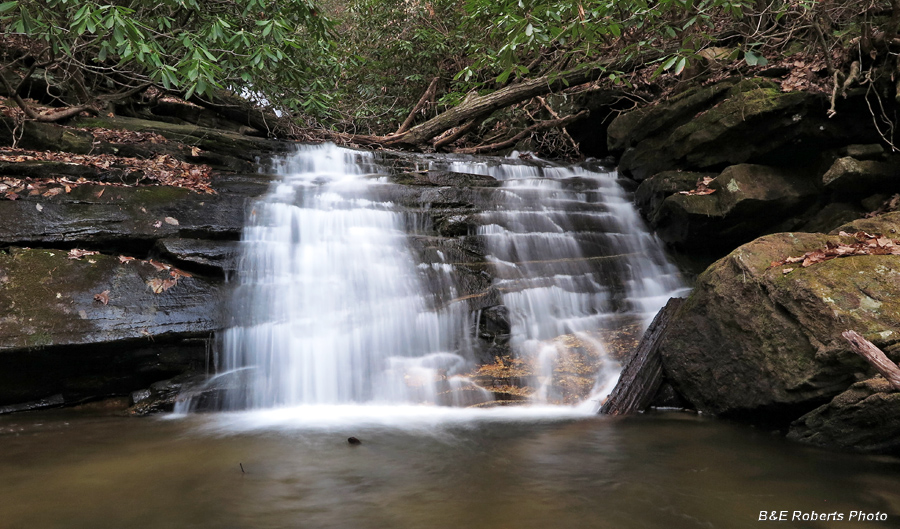 A little further on, the next waterfall...
This began a series of beautiful cascades, but the next several immediately above this were inaccessible for photos.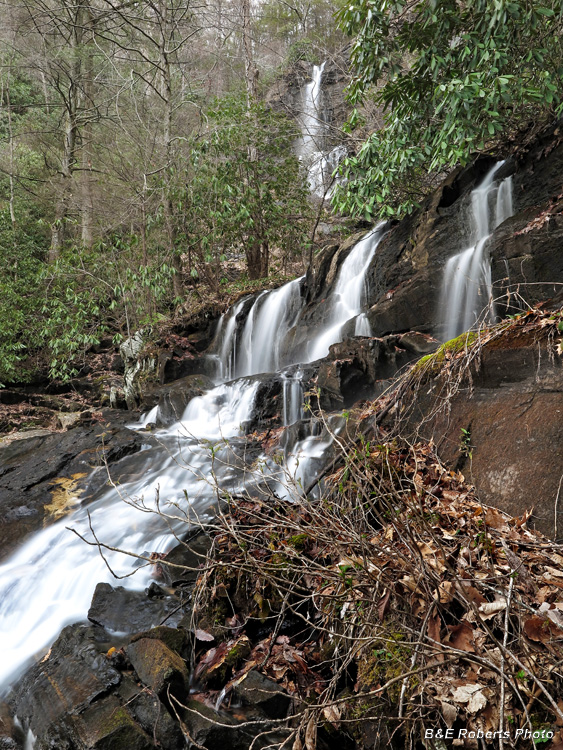 One of the middle falls
Cochrans Creek's upper drop is visible at the top of the image.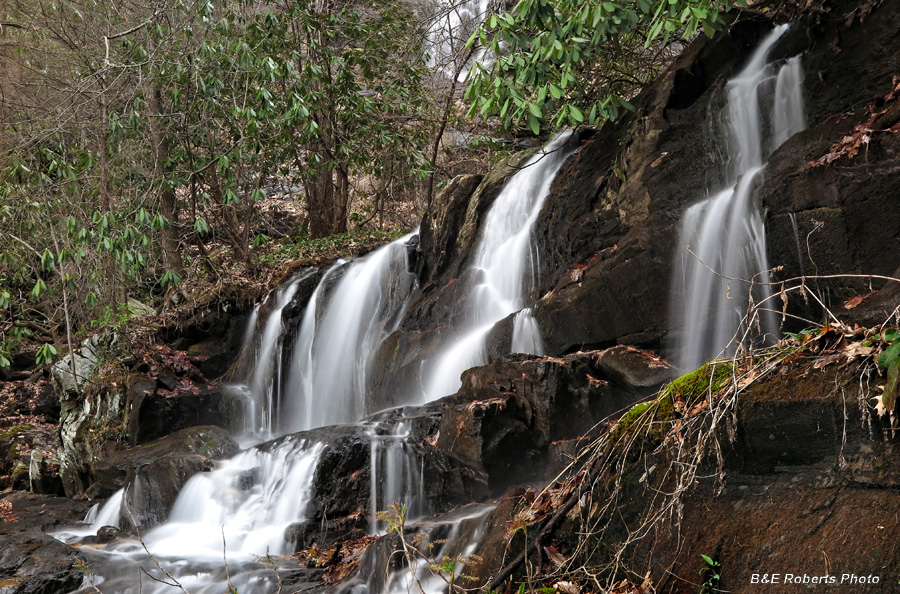 Detail of this pretty cascade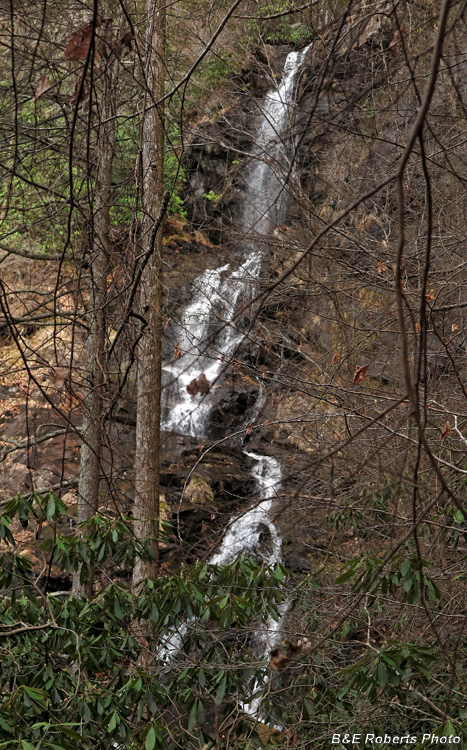 View through the trees on the steep approach to the upper falls.
Not a great shot, but it gives an idea of how steep the upper drops are.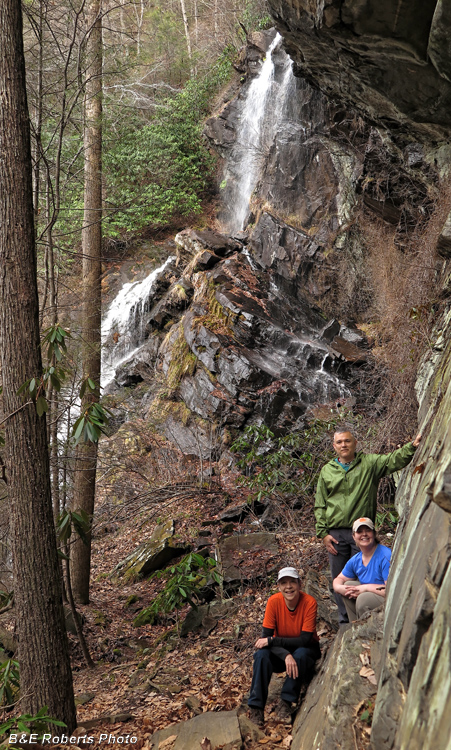 Brenda, Renee and Mark at the Upper Falls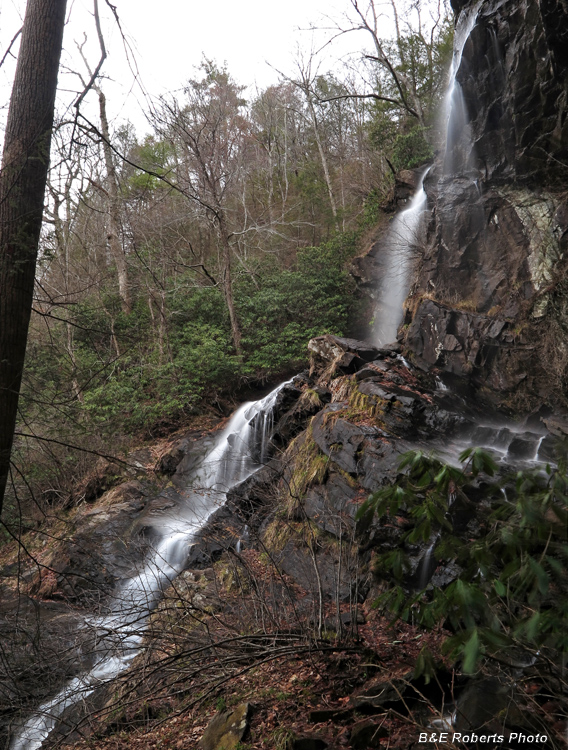 Profile view of the Upper Falls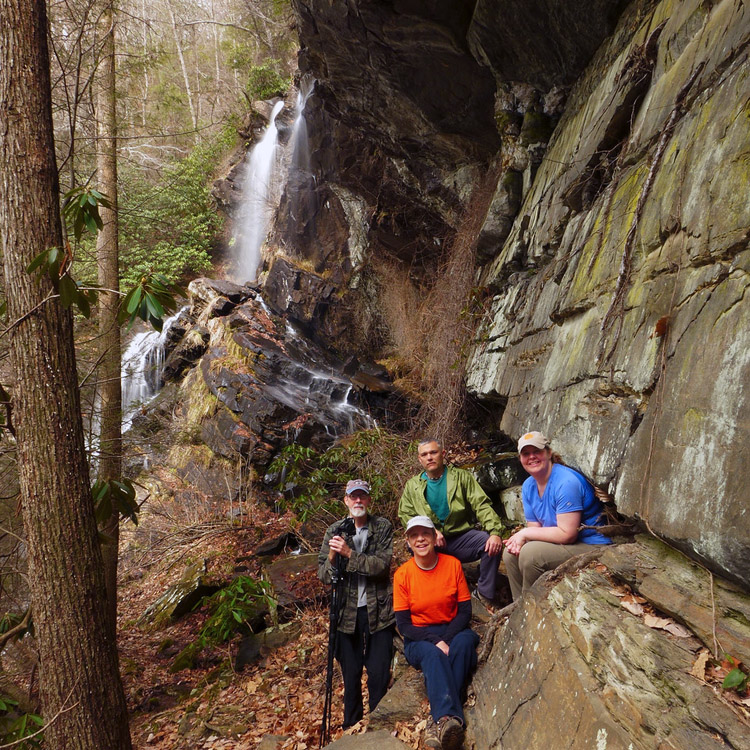 Group shot at upper falls - Bruce, Brenda, Mark, Renee
Photo credit: Brenda Wiley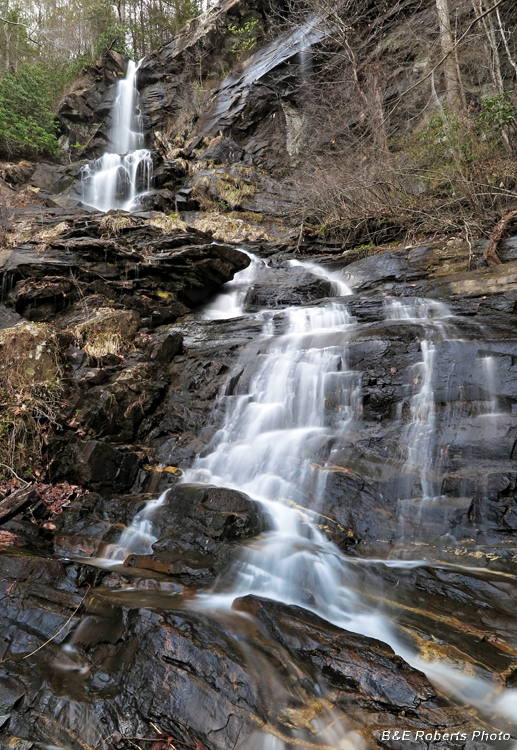 On the descent, we found a spot with a more direct view of the upper drops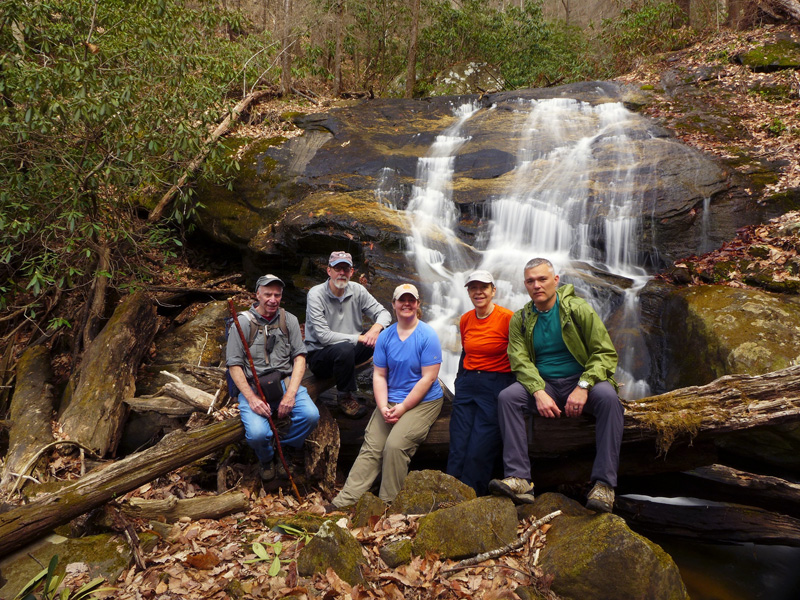 Group shot before exiting the gorge - Bernie, Bruce, Renee, Brenda, Mark
Photo credit: Brenda Wiley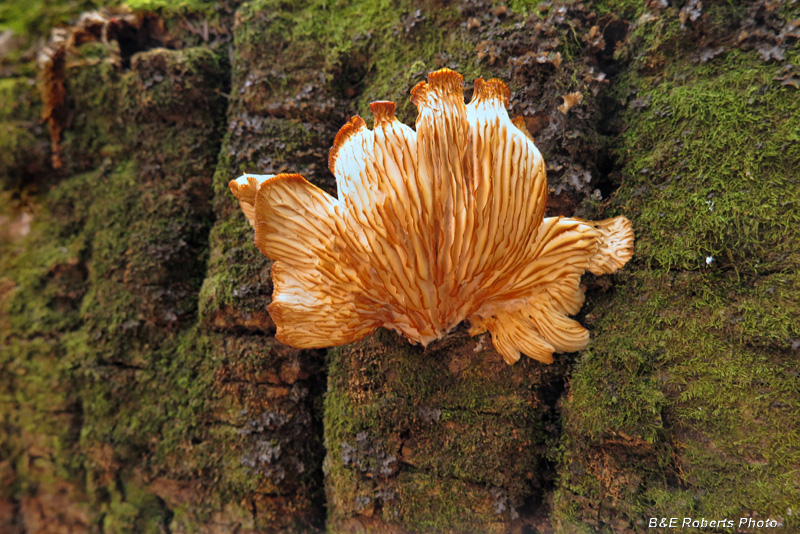 Cool-looking fungi on a huge moss-covered tree trunk fallen across the trail.
---