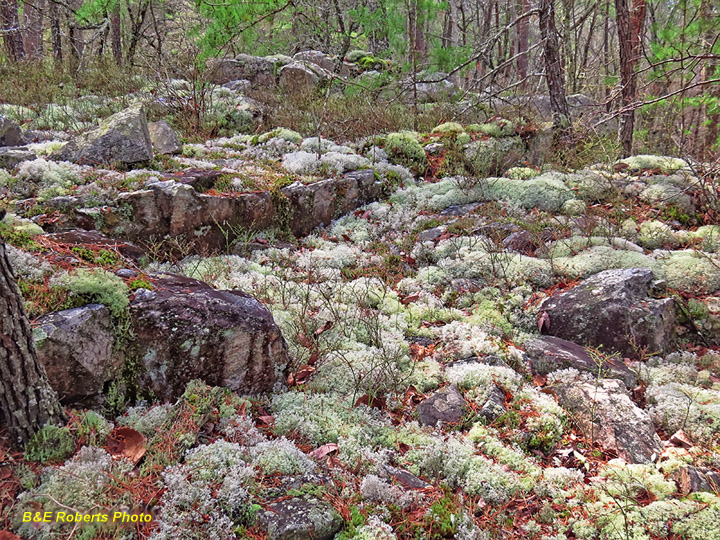 Rocky glade on bluff covered by mosses and reindeer lichen
---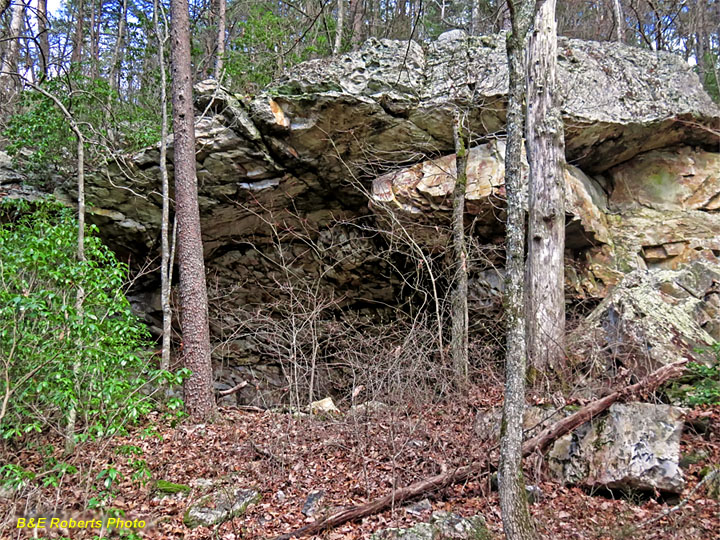 Large rock shelter along Stamp Creek
---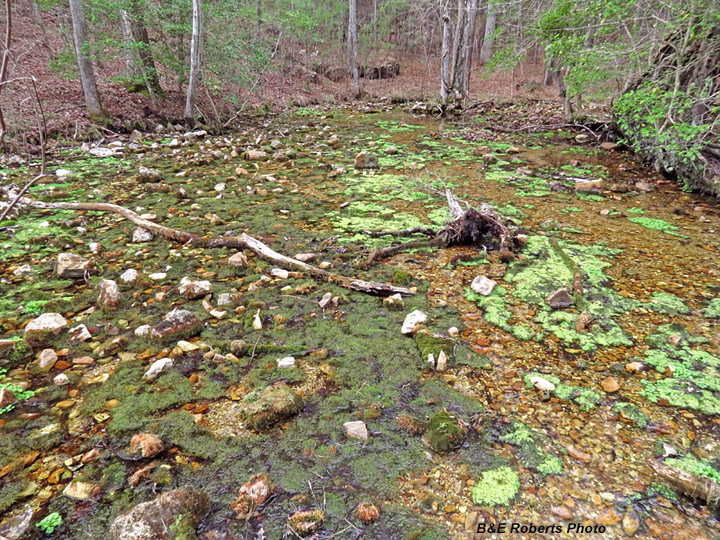 Several of Stamp Creek's tributaries originate at natural springs.
---
Old Moonshine Still: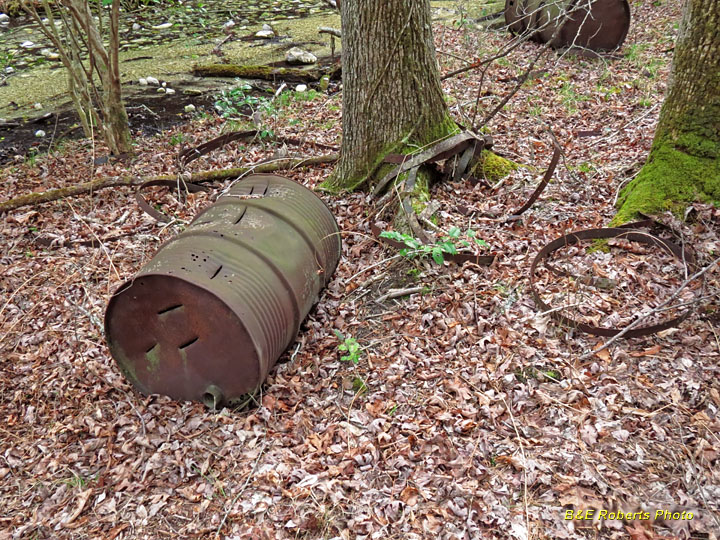 Axed barrel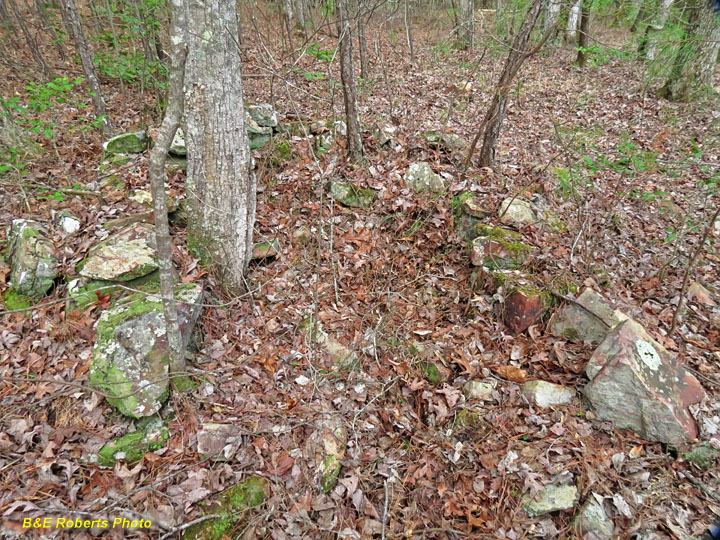 U-shaped firebox, indicative of a still.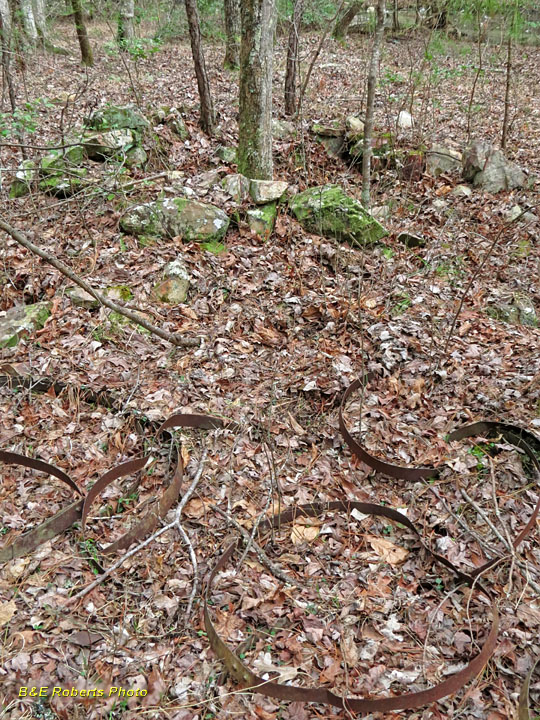 Barrel bands and the still firebox at rear.
The wooden barrels have long rotted, leaving only the metal bands.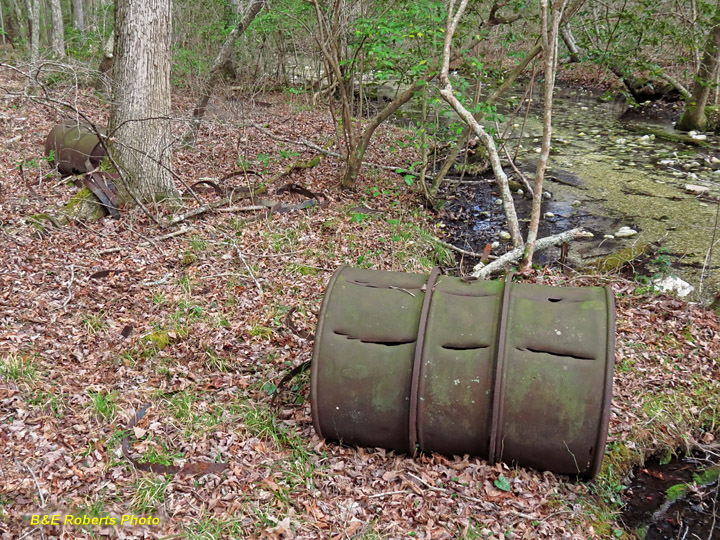 Another axed barrel and barrel bands.

For some good information on identifying old stills, click here.
---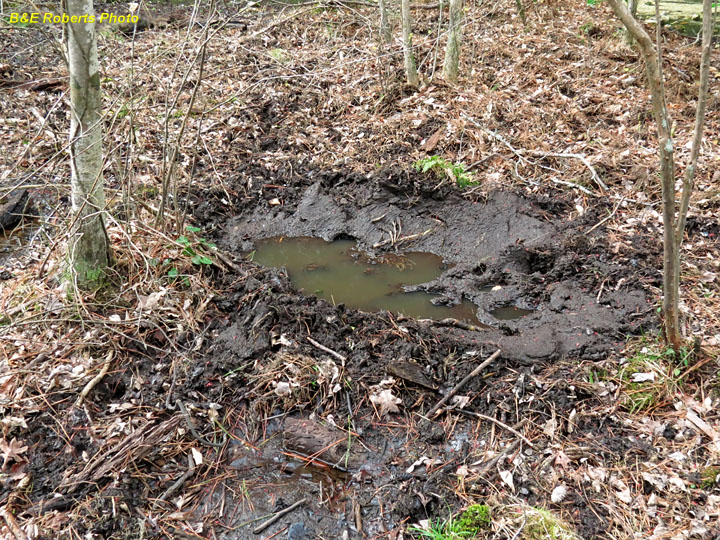 Wild hog/boar wallow
---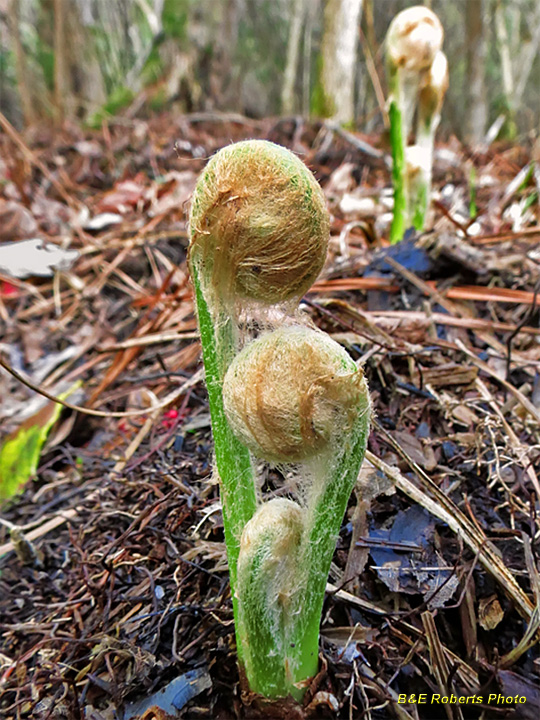 New Fiddleheads
---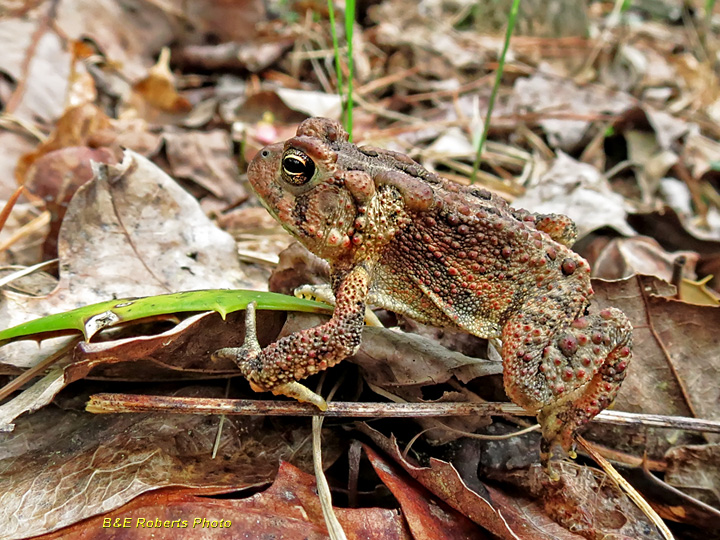 American Toad (Bufo americanus)
It was just starting to jump in the photo below:
---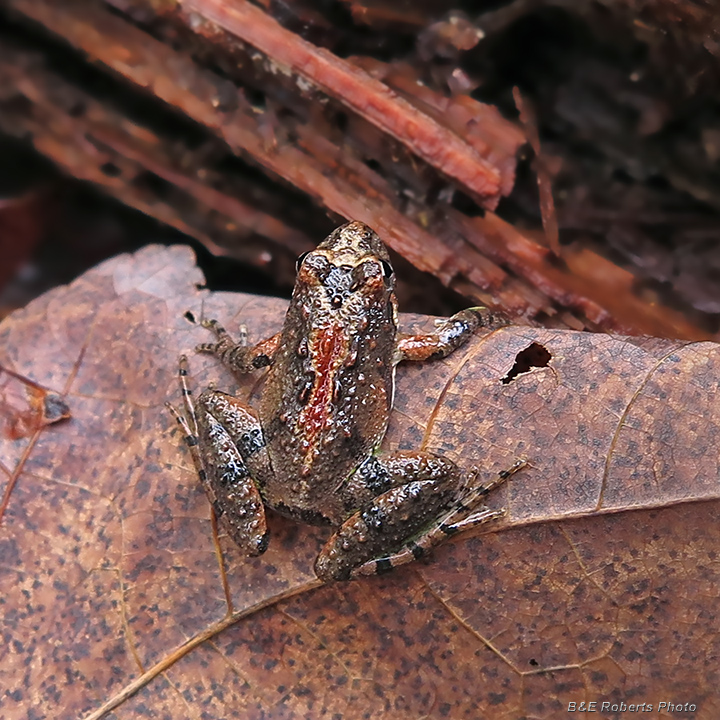 Southern Cricket Frog (Acris gryllus)
---