Conner Bank:

This ore bank, situated in LL 181 on the Iron Belt RR, was worked to a considerable extent in the 1800s. It had
already been long abandoned, with the cuts reported as "partially filled with water", when Samuel W. McCallie
visited sometime prior to his 1900 publication of "A Preliminary Report on a Part of the Iron Ores of Georgia".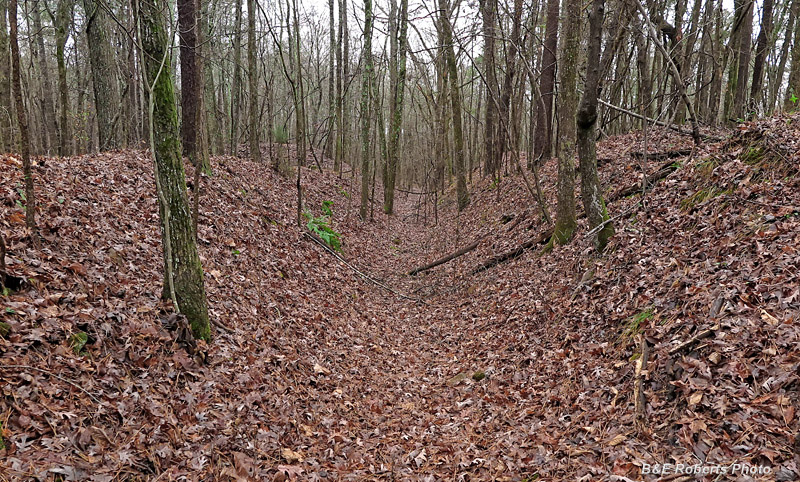 Railbed of the narrow gauge RR spur line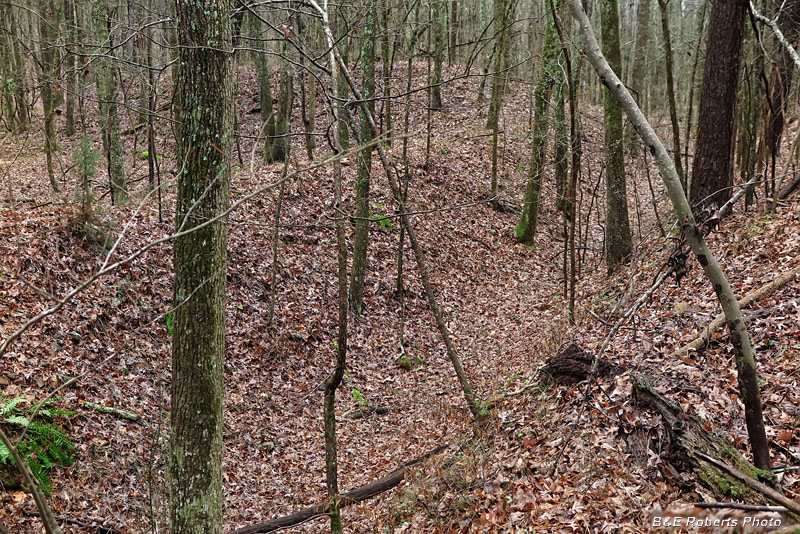 Remaining evidence of mine works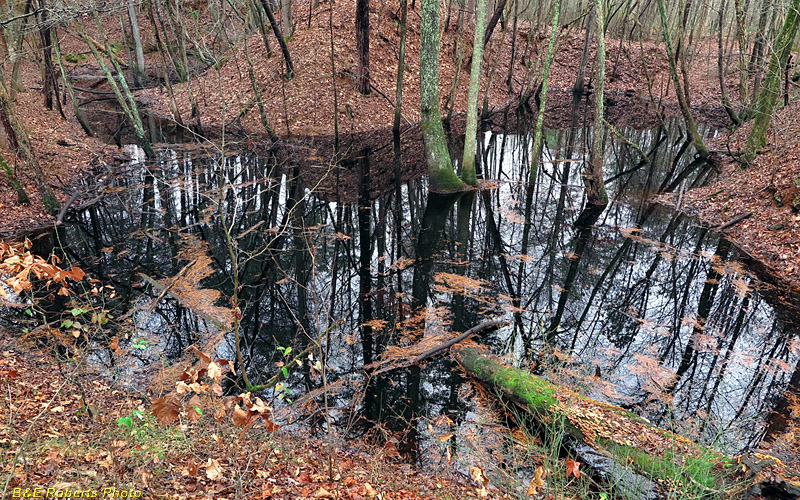 Water-filled mine cuts, now a pretty black-water pond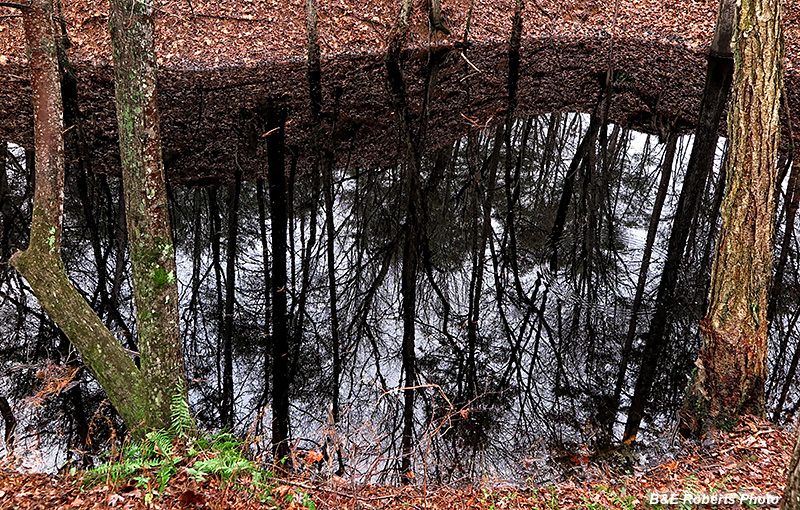 Reflections in the still black water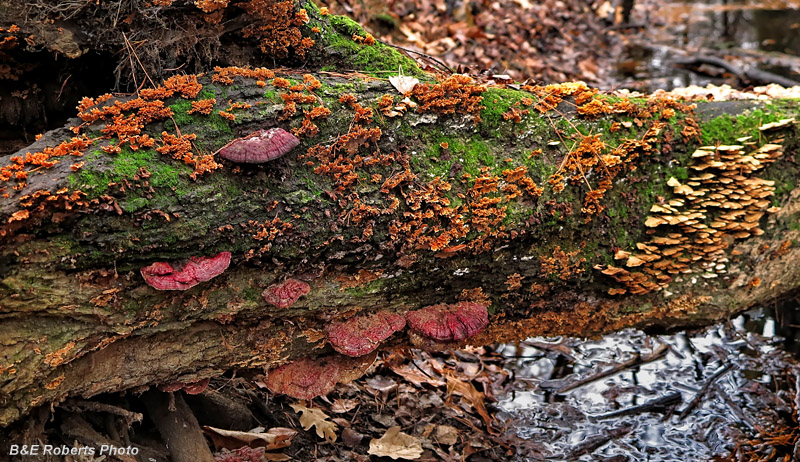 Mushroom-encrusted log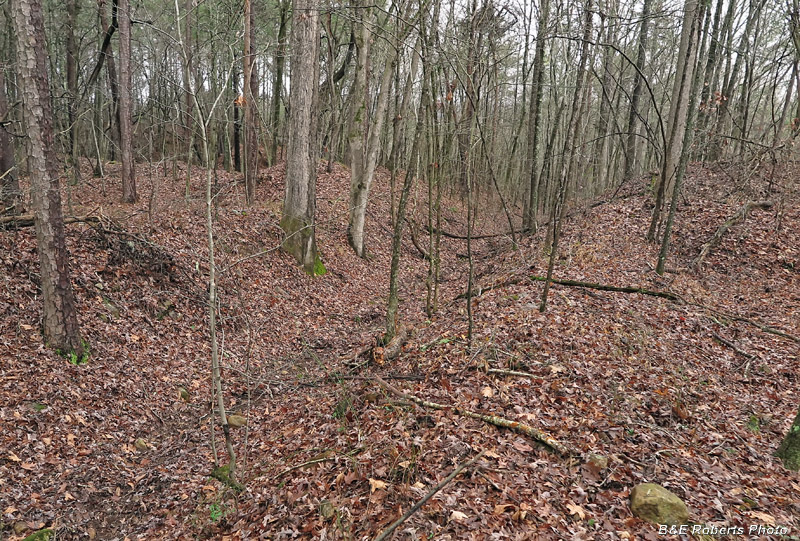 Another section of the narrow-gauge RR spur bed
---
NE of the Conner Bank, on LL's 214 & 215, was the Pauper Farm - Collins manganese deposit.
Mining in open cuts (and later tunnels) started here in 1908, and continued through the 1940s.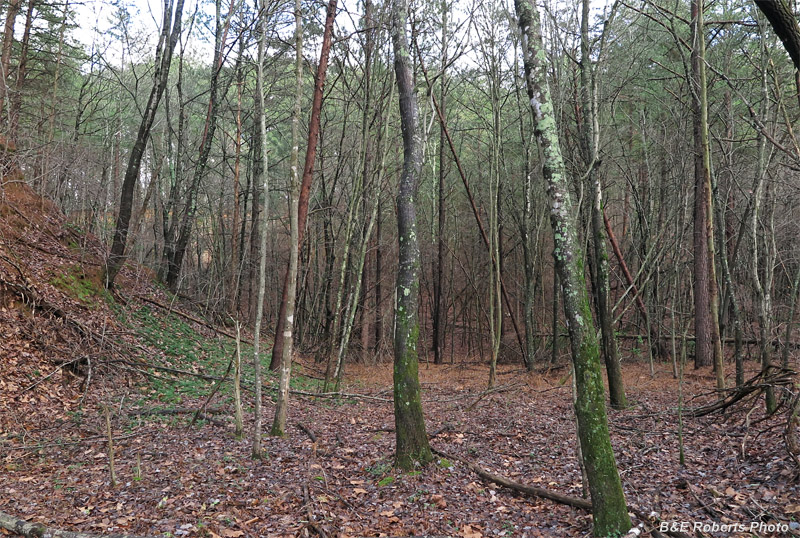 Entrance to southern-most cut at Paper Farm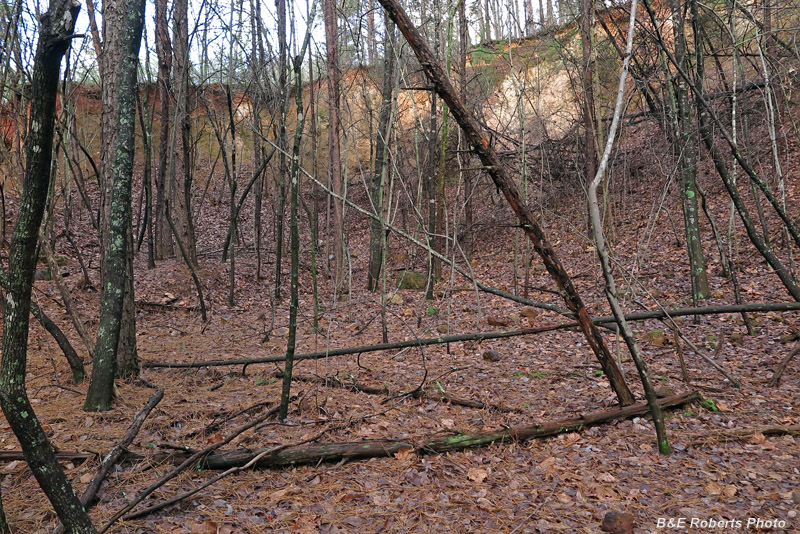 Pauper Farm - southern cut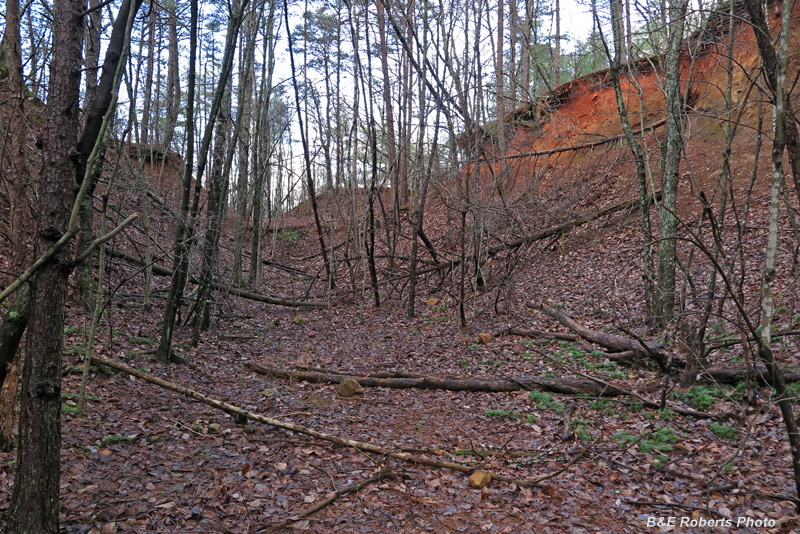 Pauper Farm - north end of southern cut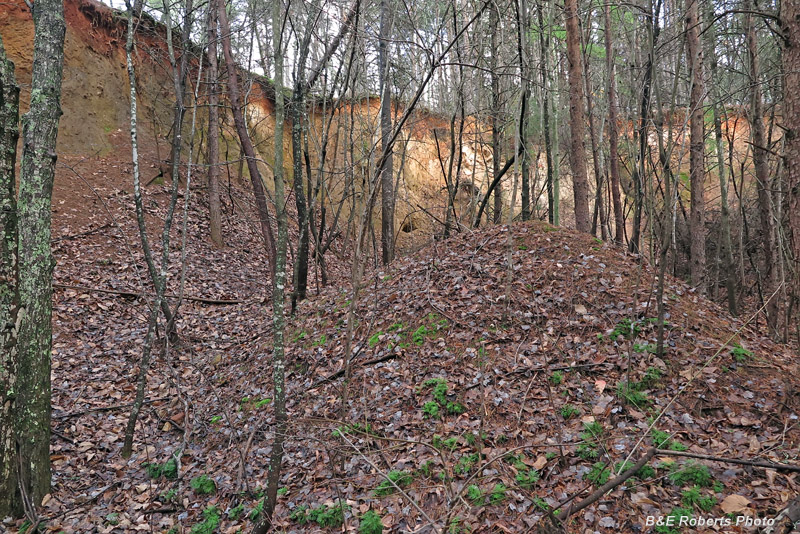 Southern cut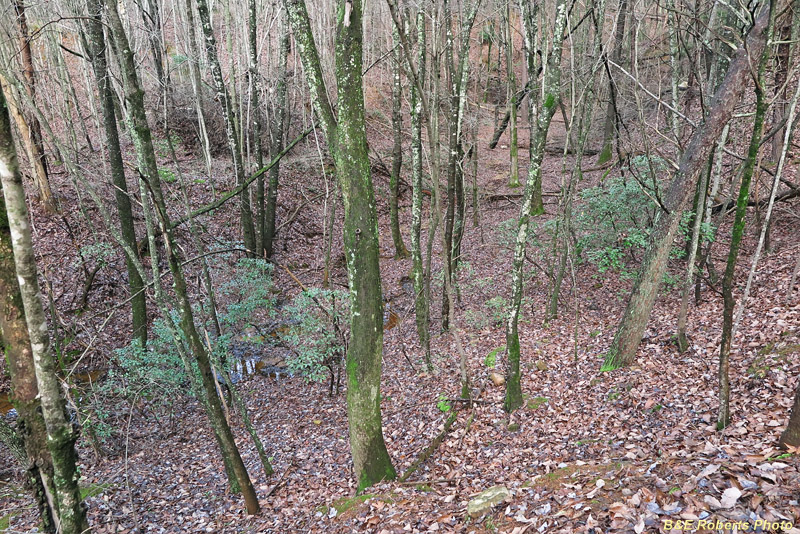 Looking down on entrance to Pauper Farm middle cut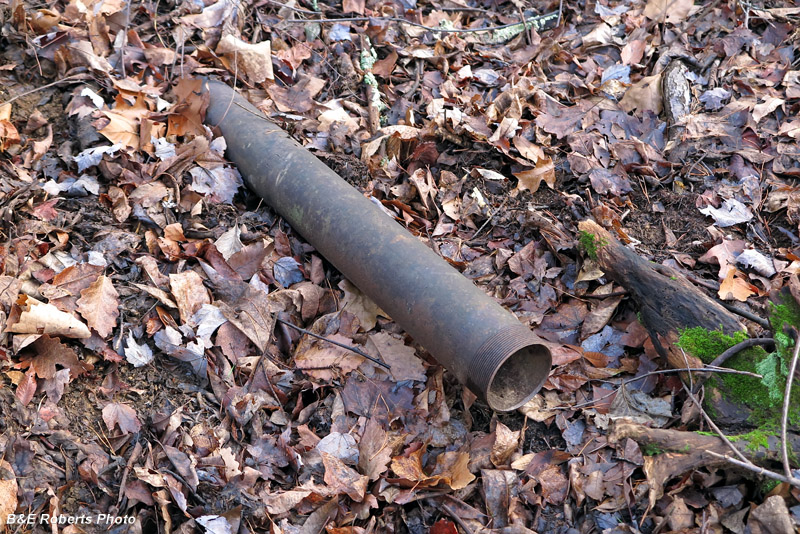 Pipe sticking out of earth bank at Pauper Farm mine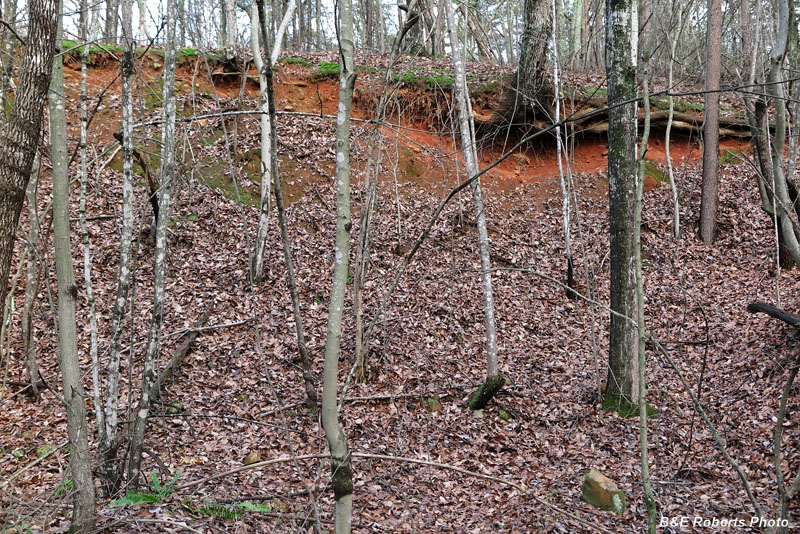 Pauper Farm - wall of middle cut
---