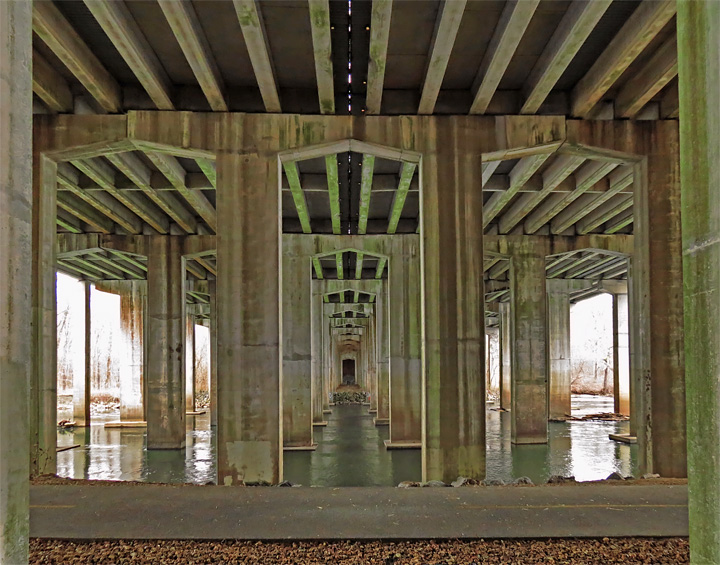 The trail passes under the I-75 Overpass over the Chattahoochee River
The view under the bridge is almost cathedral-like...
---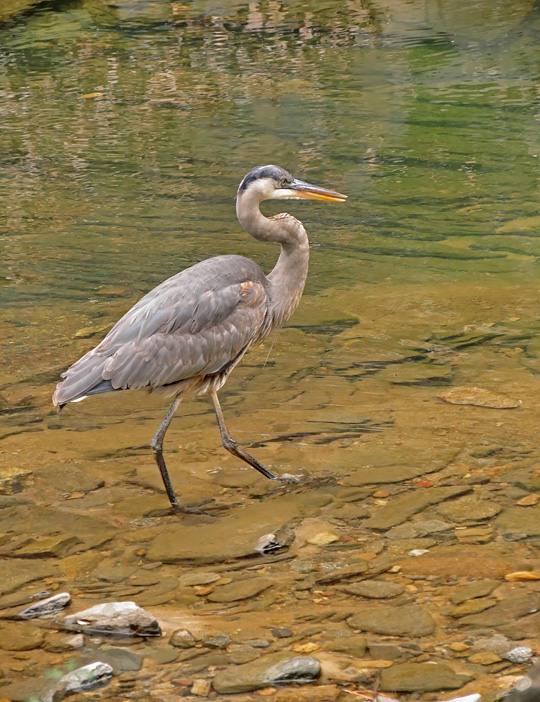 A Blue Heron feeding in Rottenwood Creek
---
Akers Mill Ruins: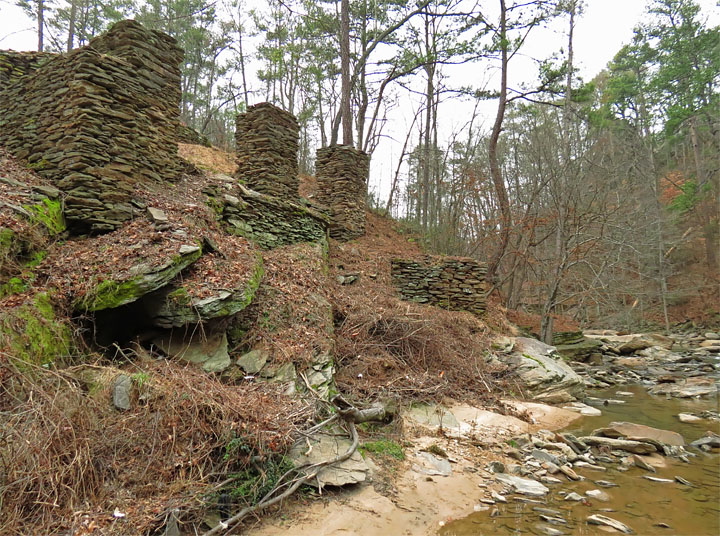 Approaching the Mill ruins along the bank of the creek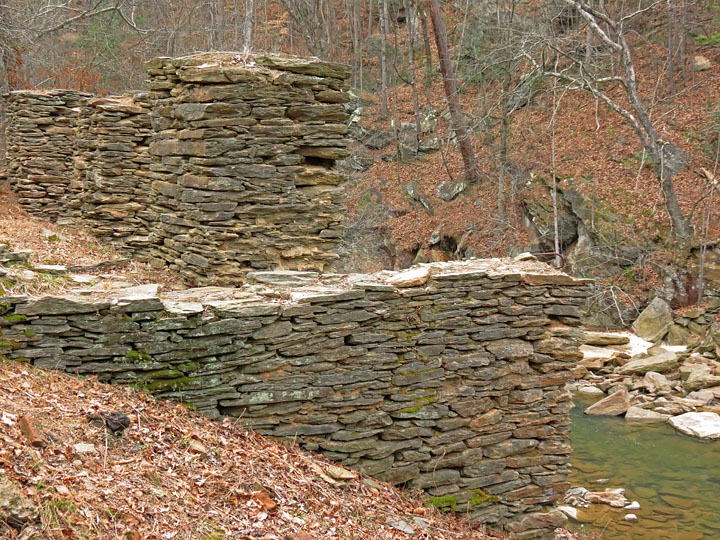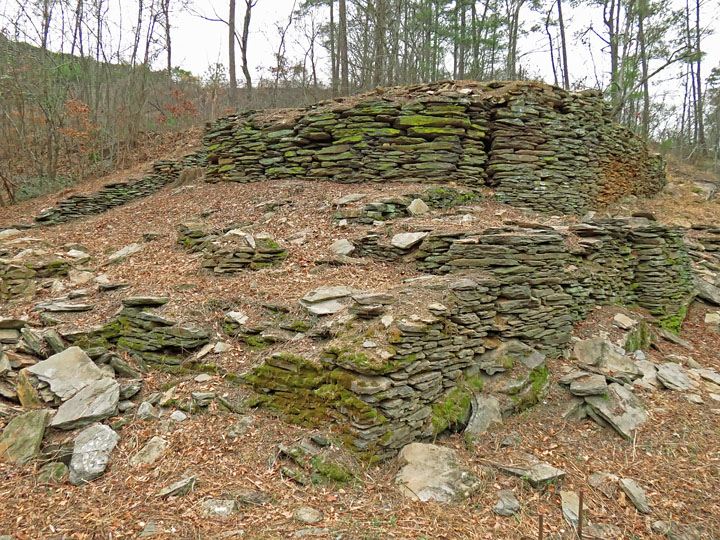 The ruins have recently (early 2013) been cleared of under-growth...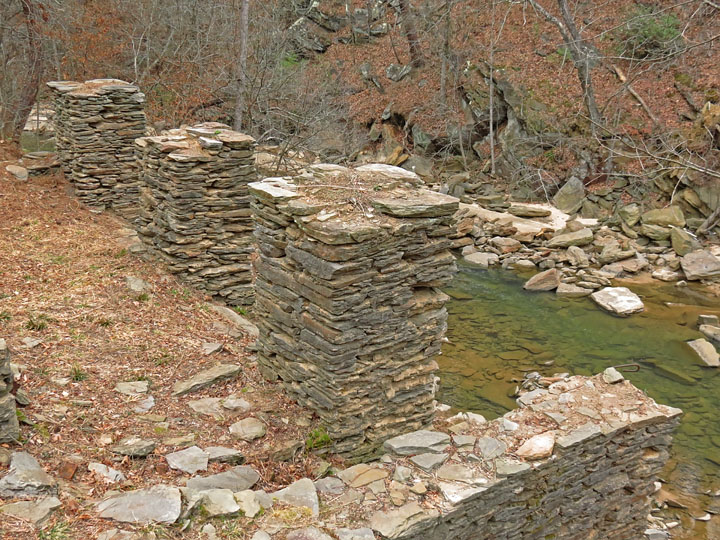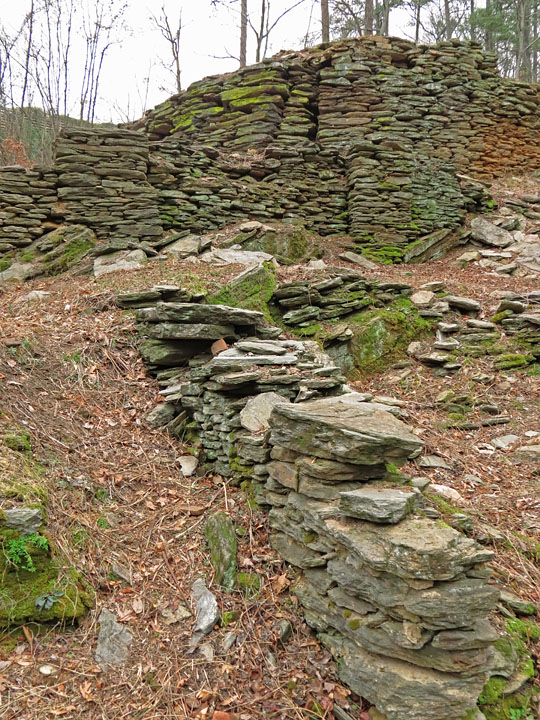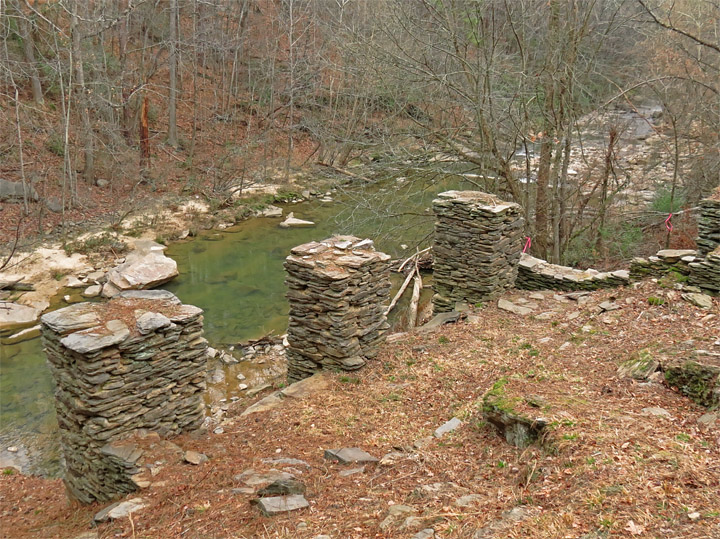 View downstream
From the ribbons, it appears that the site was surveyed when it was cleared.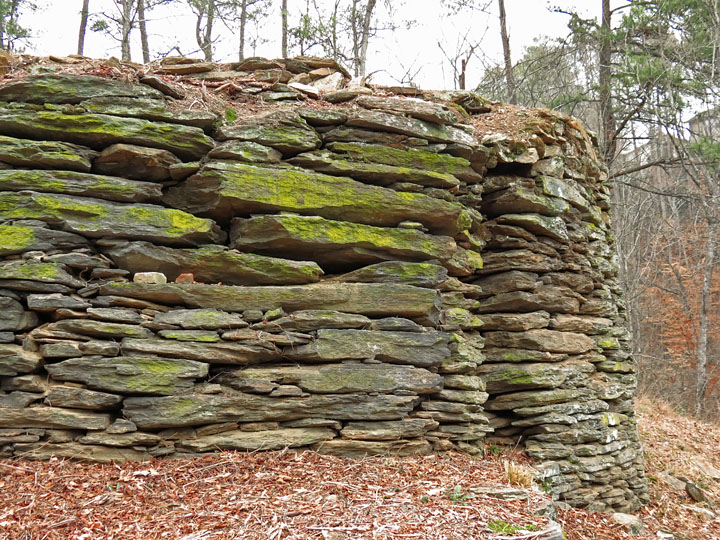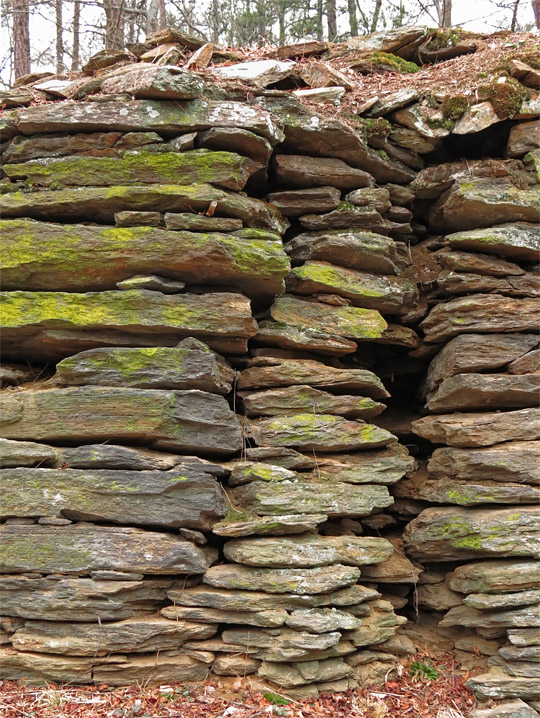 Wall details...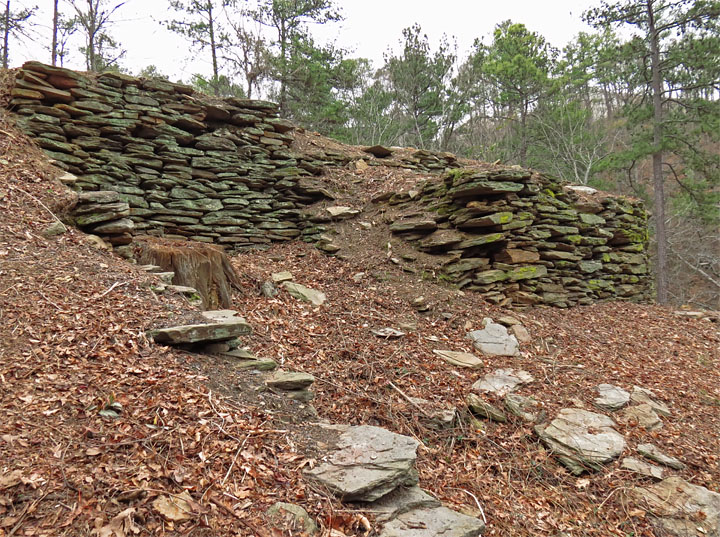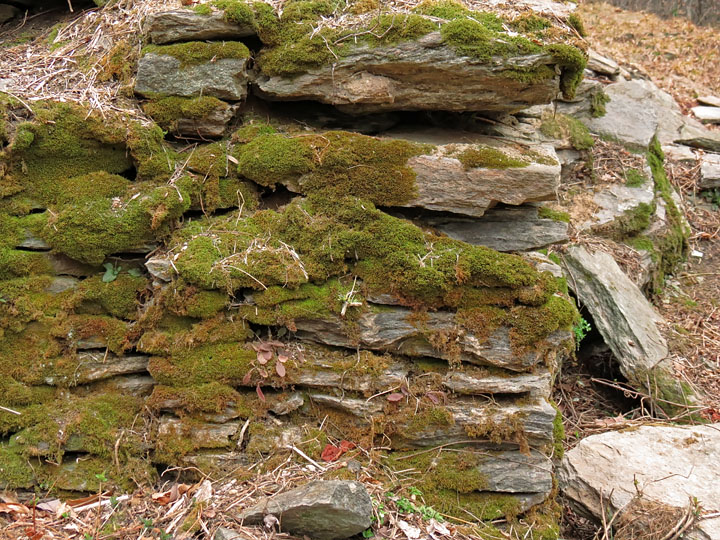 Mossy stones in wall corner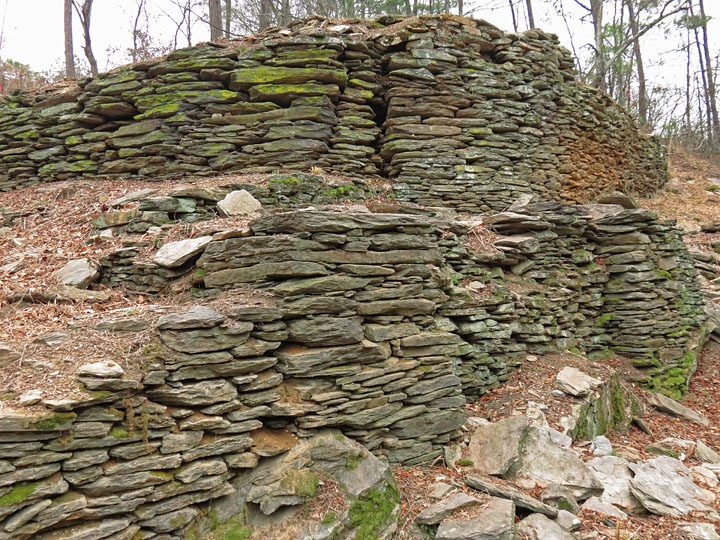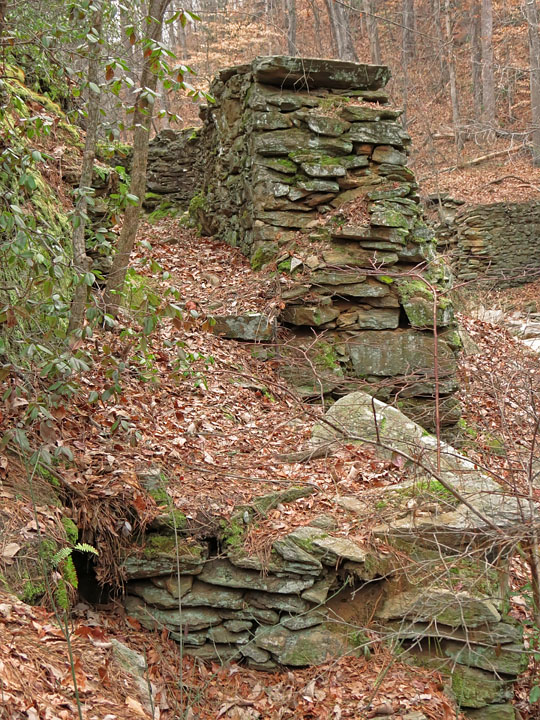 The mill employed an uncommon stone mill race.
---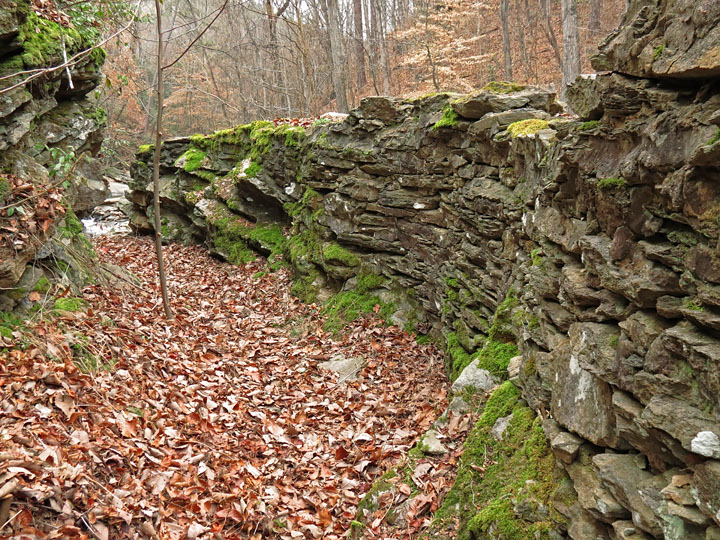 Stone mill race - facing the old dam water inlet.
Inside view (above) and upper view (below).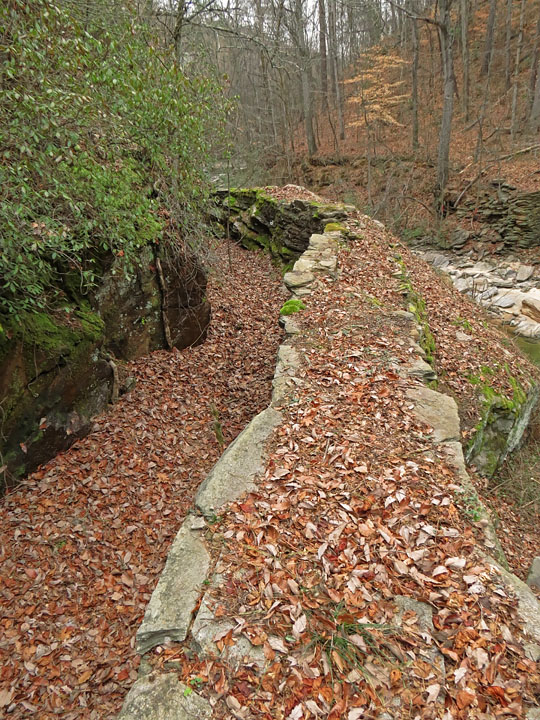 ---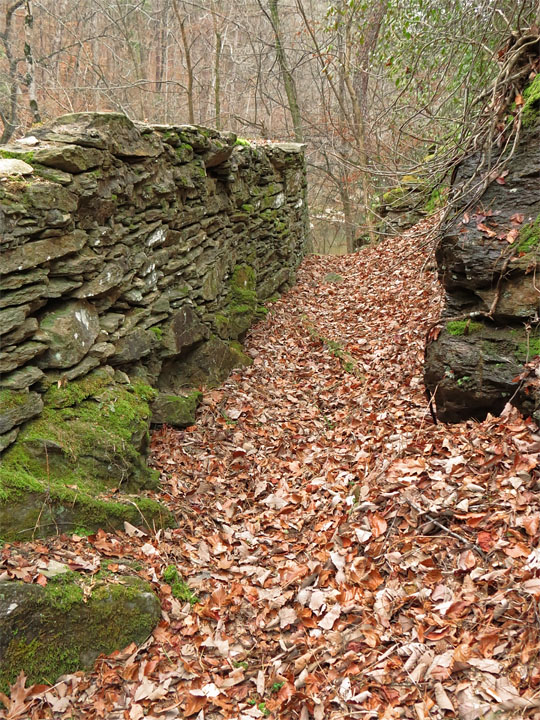 Mill race - facing the mill ruins.
Inside view (above) and upper view (below).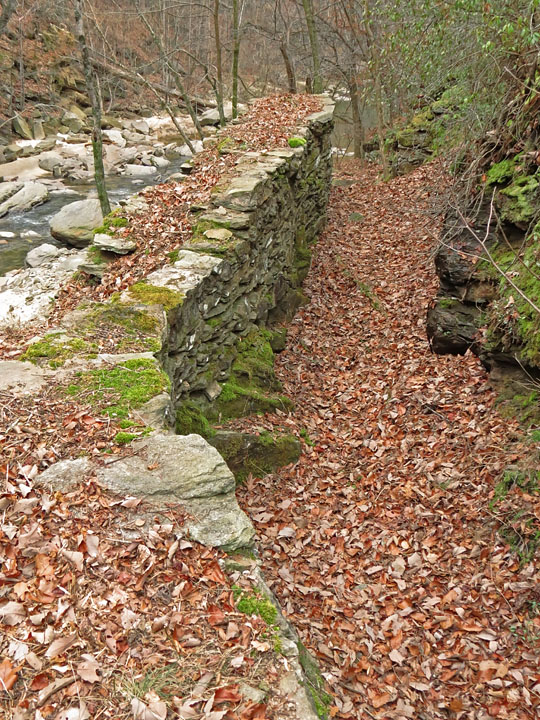 ---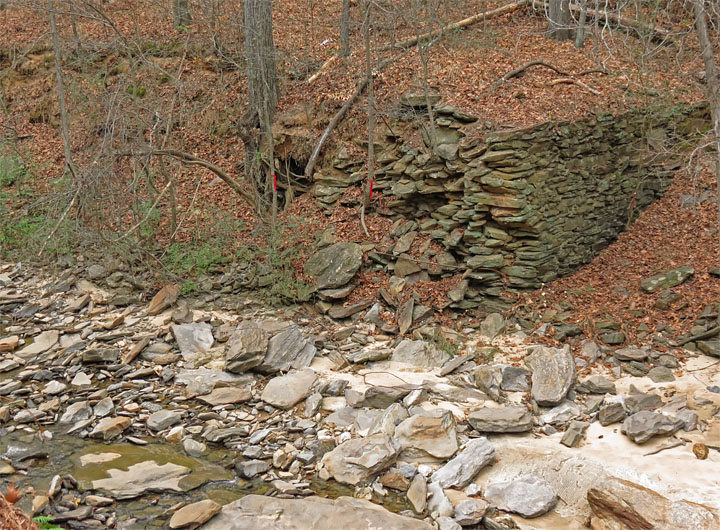 Remains of the mill dam, across the creek.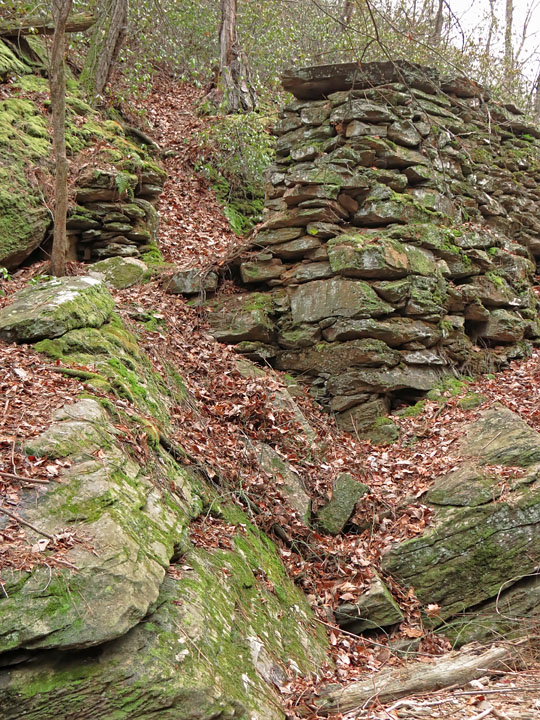 Another view of the stone mill race outlet...
---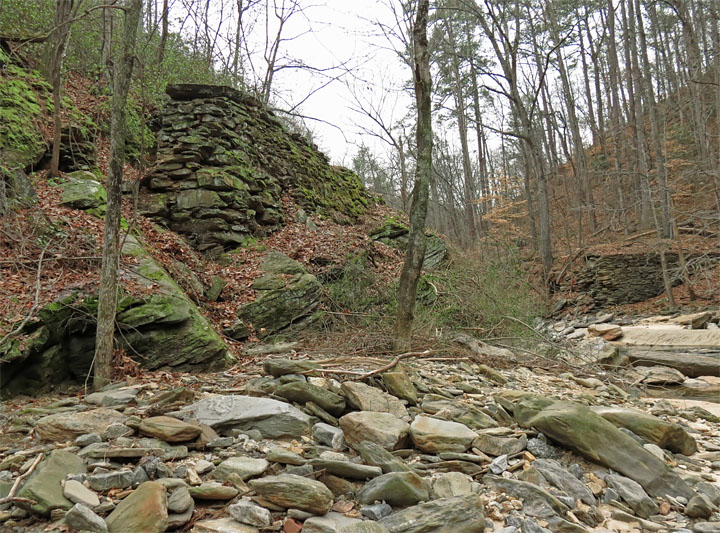 Upstream from the mill ruins...
Mill race on left bank, broken dam remains on right side of creek...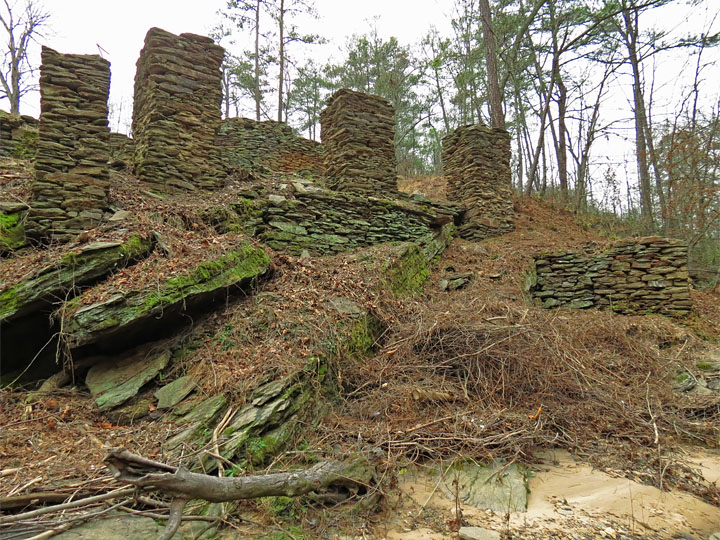 Ruins from the creek; remaining flume pier on right side.
---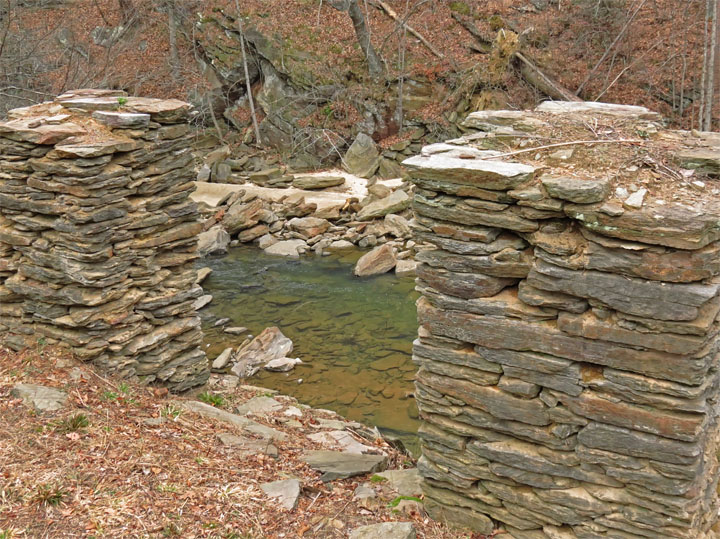 Rottenwood Creek, between stone columns...
---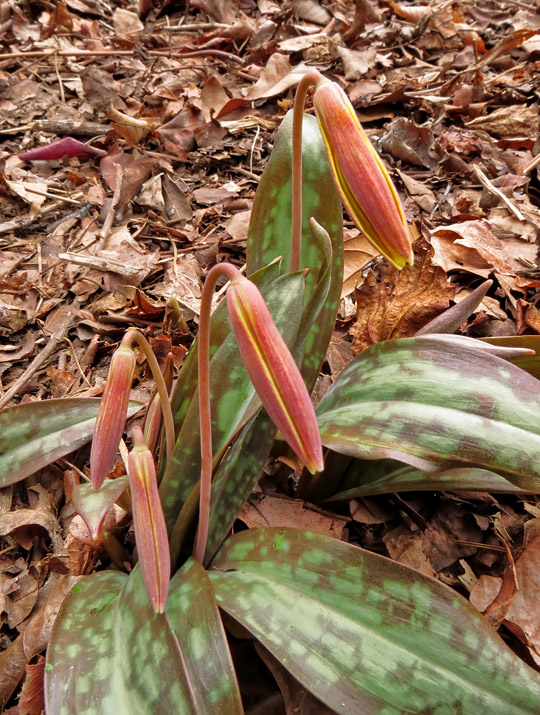 The grounds were covered with budding Trout Lily plants.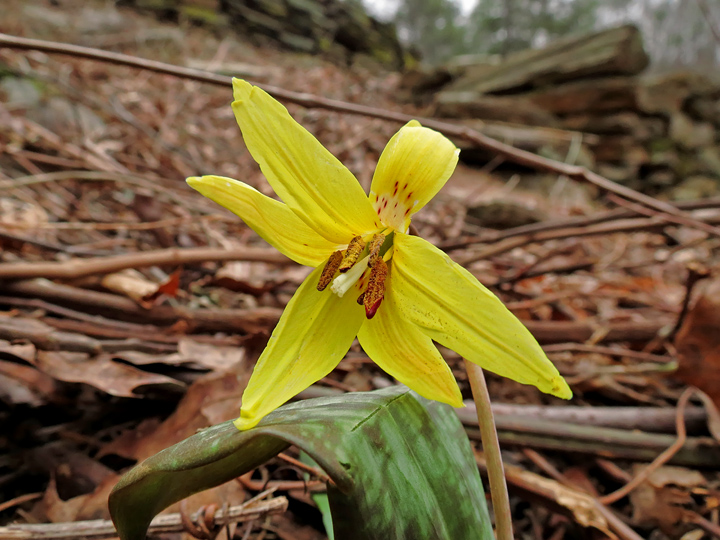 But I only saw one Lily in bloom...
---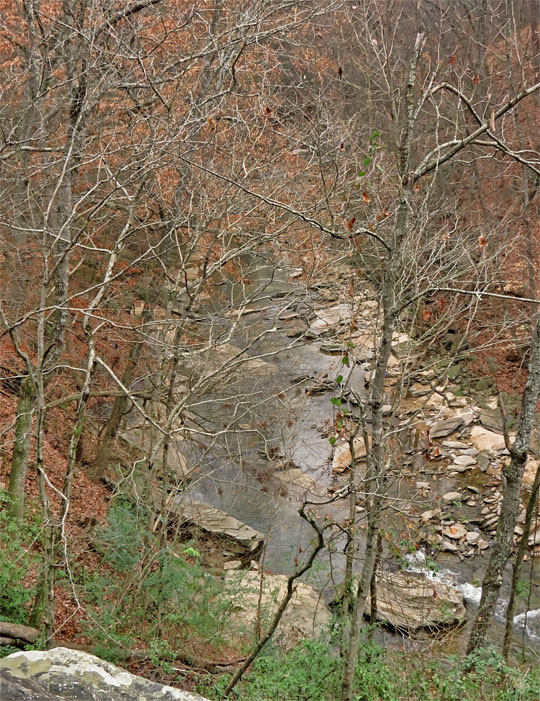 View down on Rottenwood Creek, from cliff top beyond Mill ruins.
---
Click here for images from a March 2014 visit (trout lilies and another heron).
---