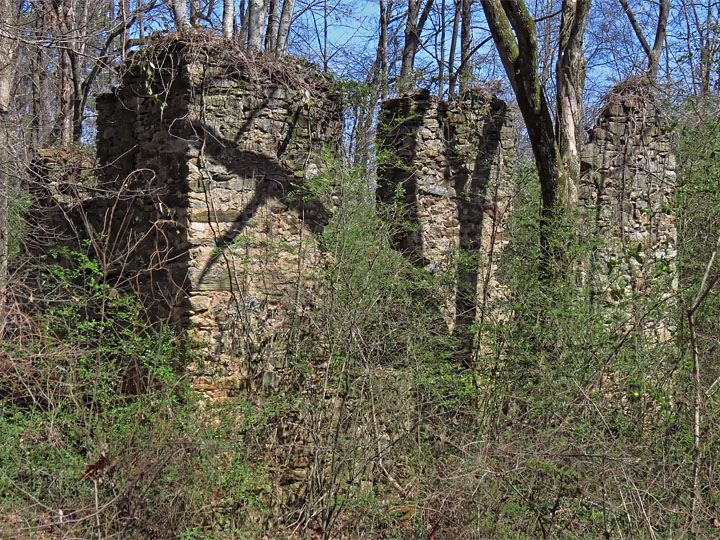 Anderson Mill from across Olley Creek
---
The mill ruins are on the north side of the creek, so that was where I headed first. It is so
grown up with privet that I could hardly move around, much less get any wide view images.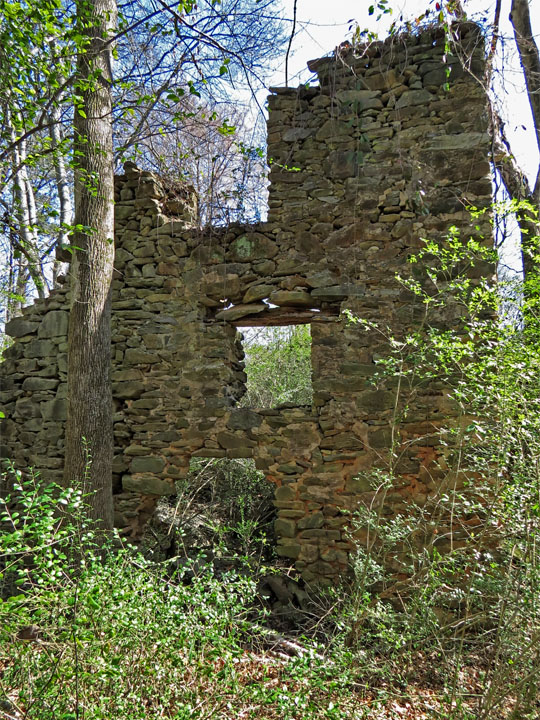 Exterior wall, from creek bank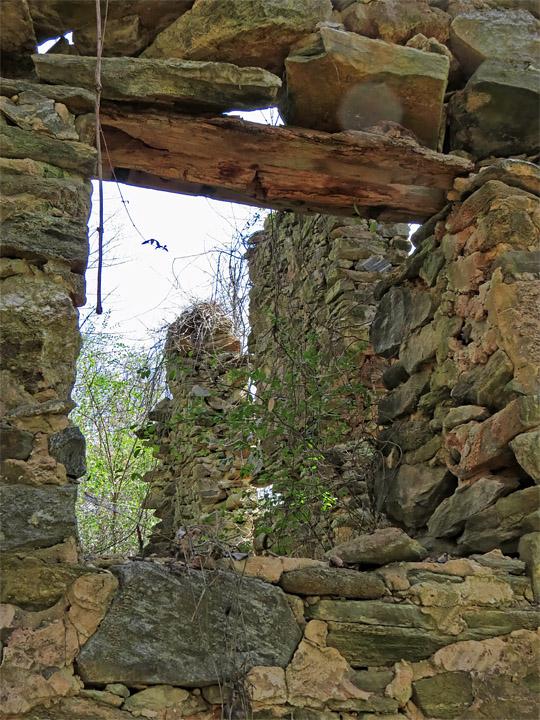 This window's wooden header won't last much longer.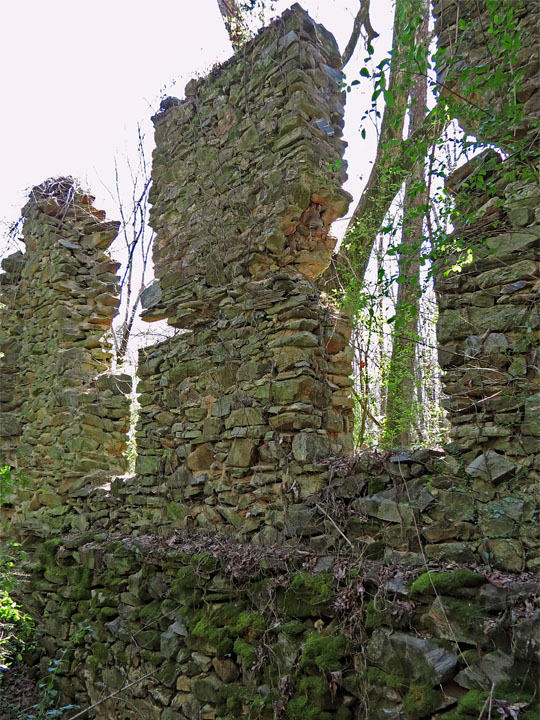 Interior wall, showing ledge shelf that supported the floor.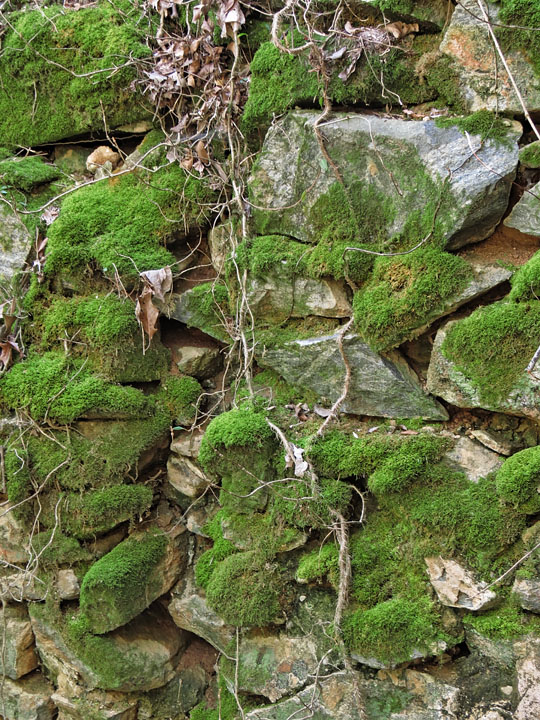 Mossy wall stones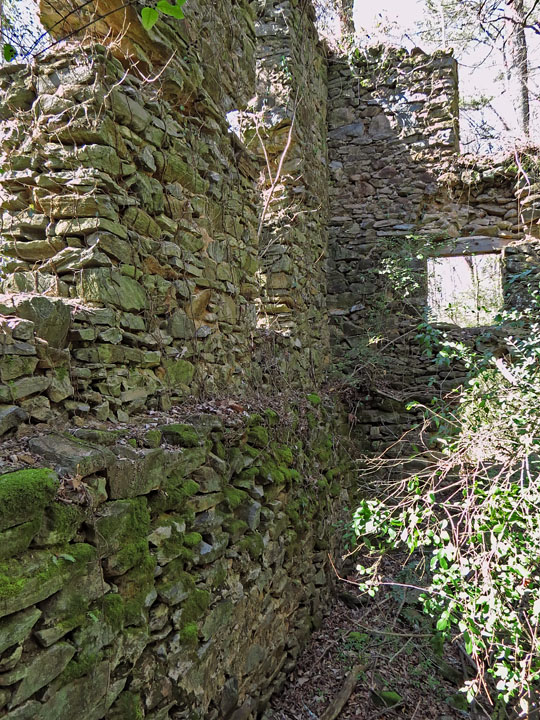 View toward the other side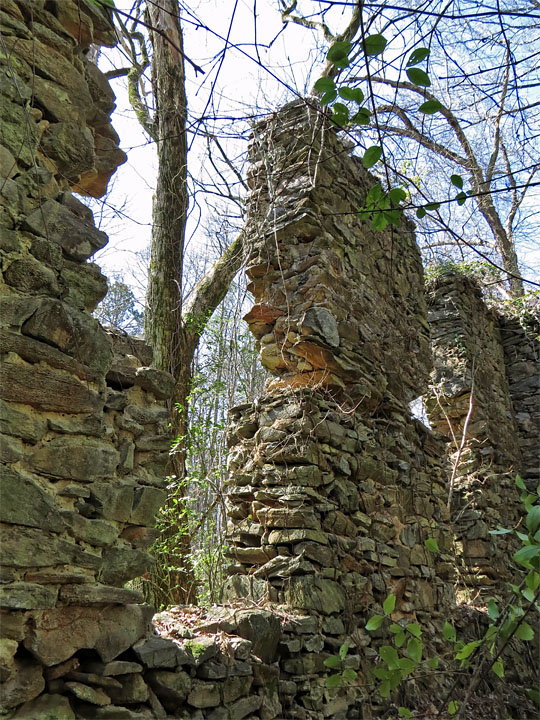 Walls and window openings
Window opening and widening doorway
---
I crossed over to the opposite bank to get a few exterior views.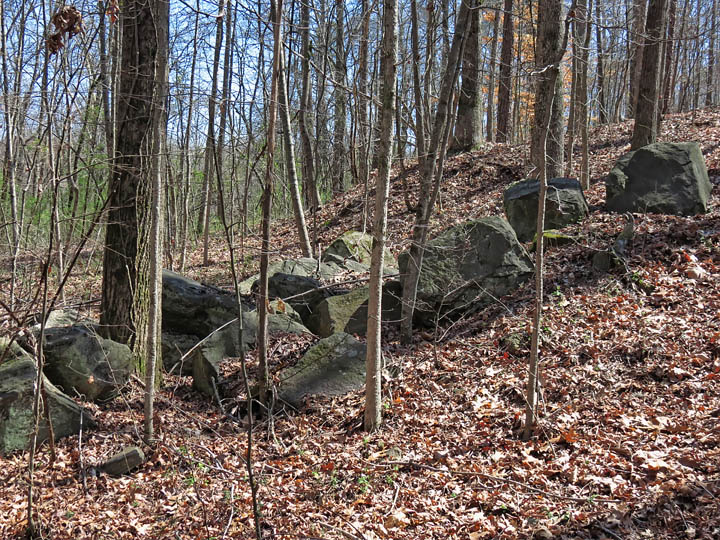 I'm not sure if these boulders had anything to do with the mill operation.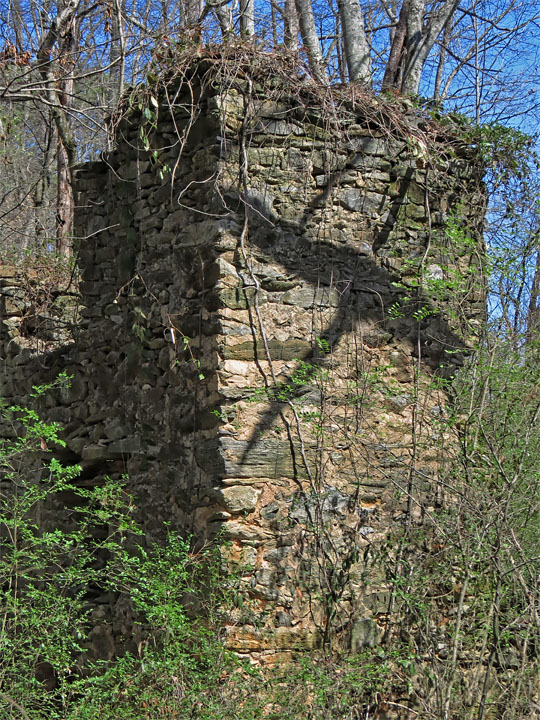 Corner of mill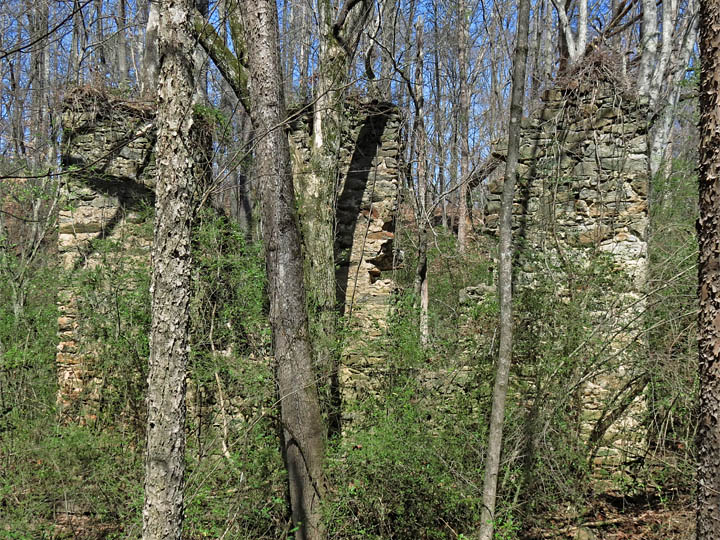 While not in great shape, this is one of a very few stone mill
structural remains left on private land in Cobb County.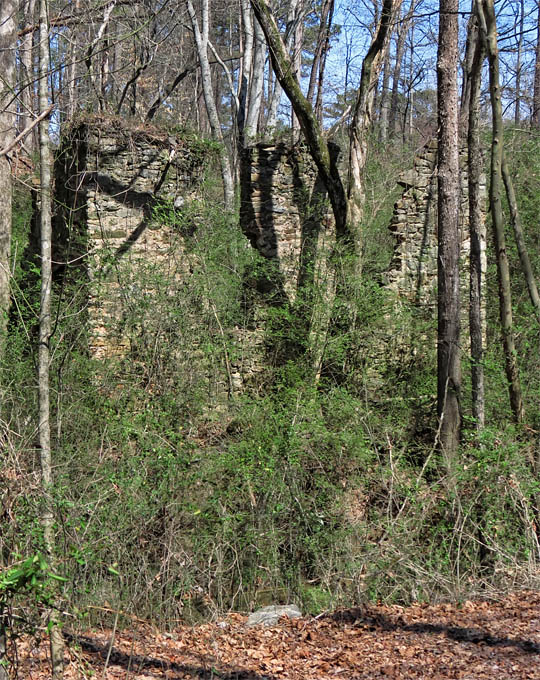 It's a shame that nothing is being done to preserve this site.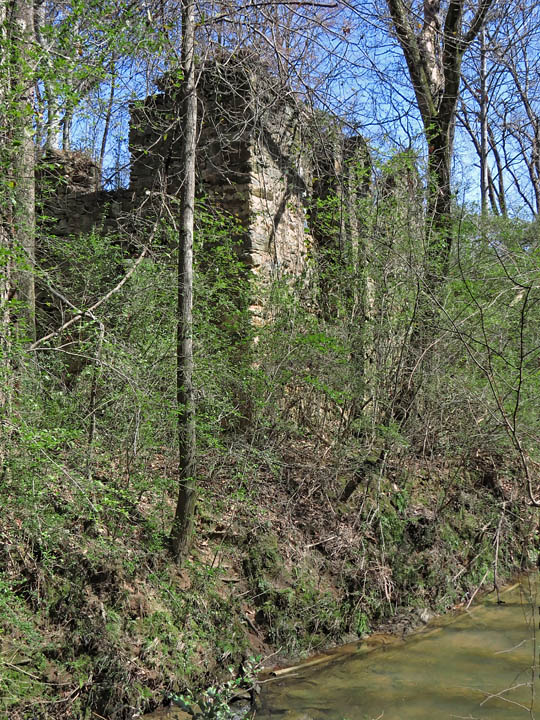 All grown over...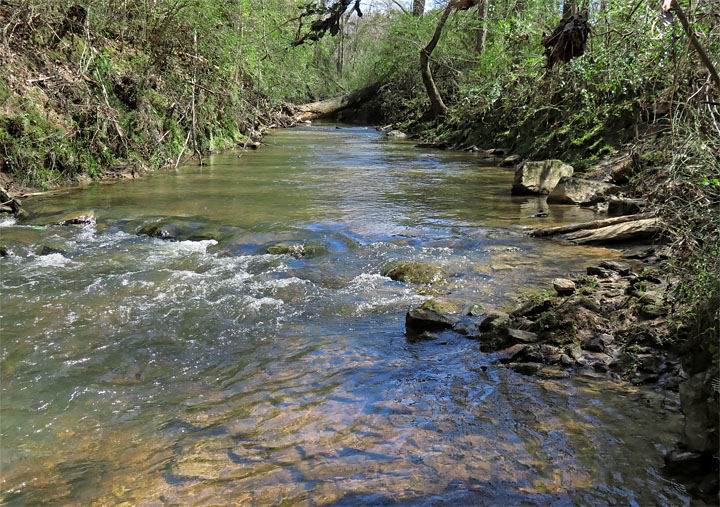 Remains of a mill dam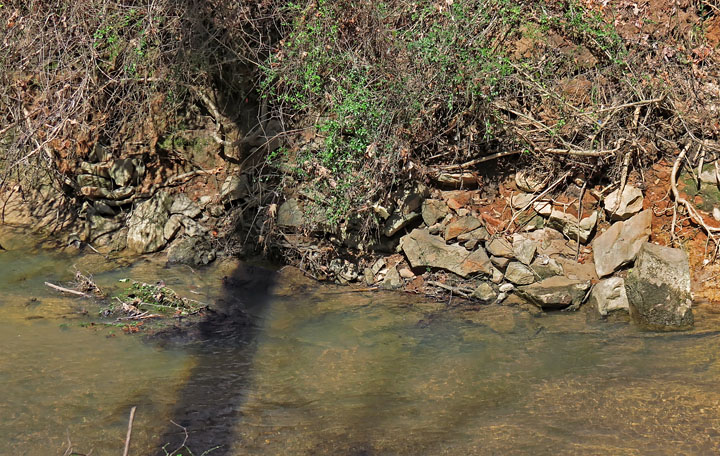 Another, mostly-collapsed stone structure on the creek bank...
---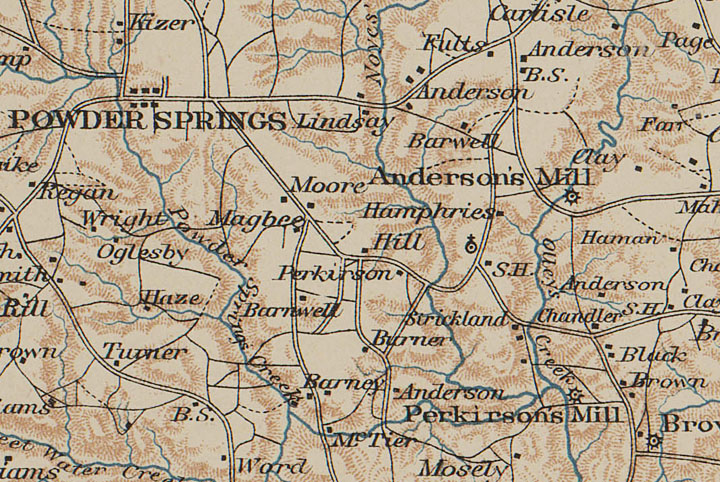 Anderson's Mill location, east of Powder Springs, GA
from Official Atlas of the Civil War, Pl. 60
---