The ruins of the Concord Woolen Mill (ca 1847-1916) are situated on Nickajack Creek in Smyrna.
Like other mills in the area, they were destroyed by Sherman's troops in the summer of 1864.
The DOT erected ghost framing to protect the structures from becoming unstable
due to dynamiting during construction of the nearby East-West Connector.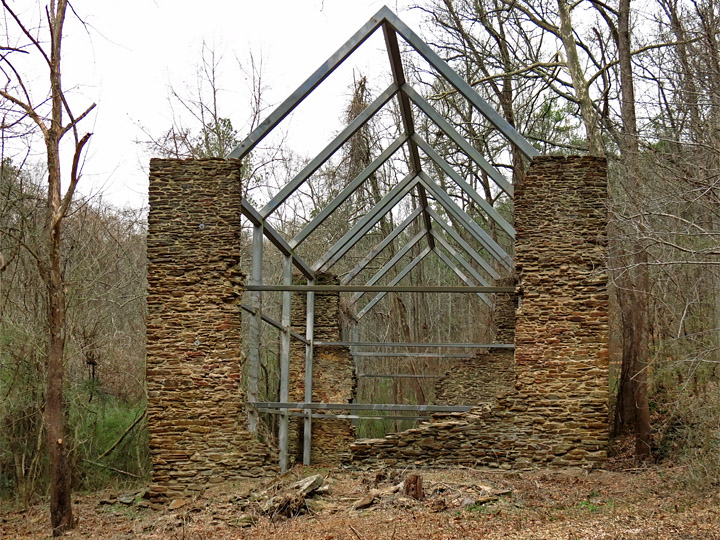 Front view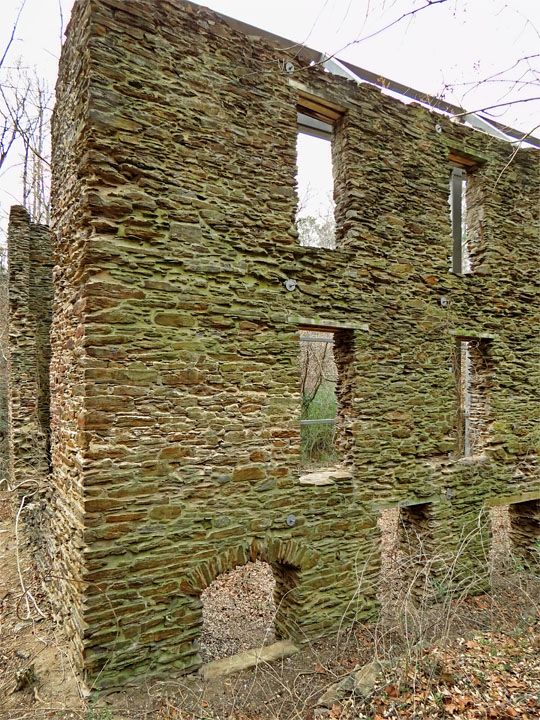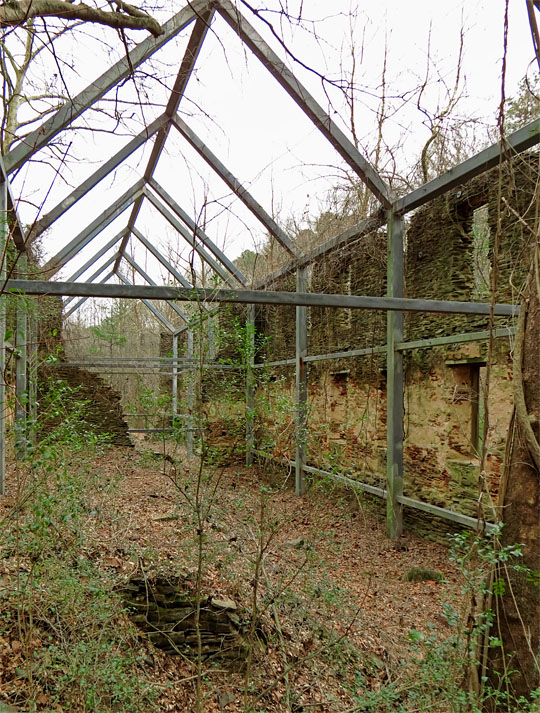 Structure interior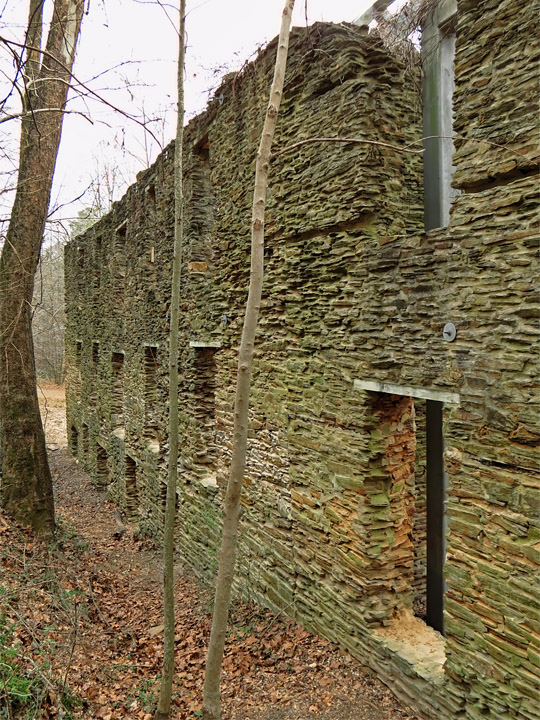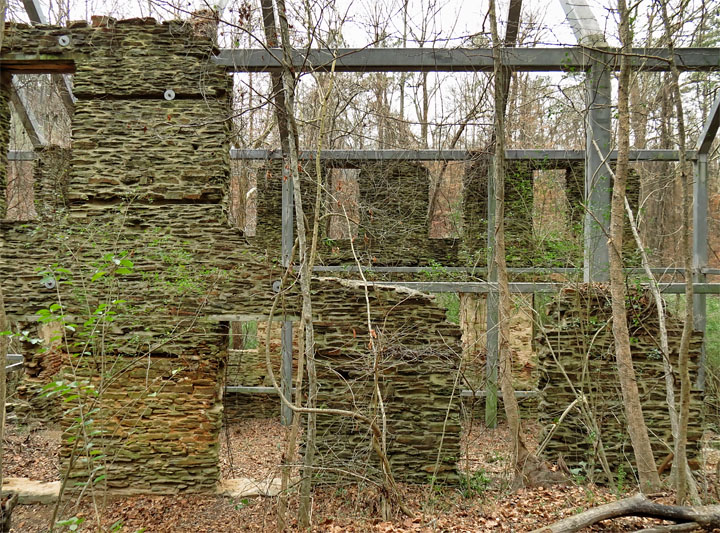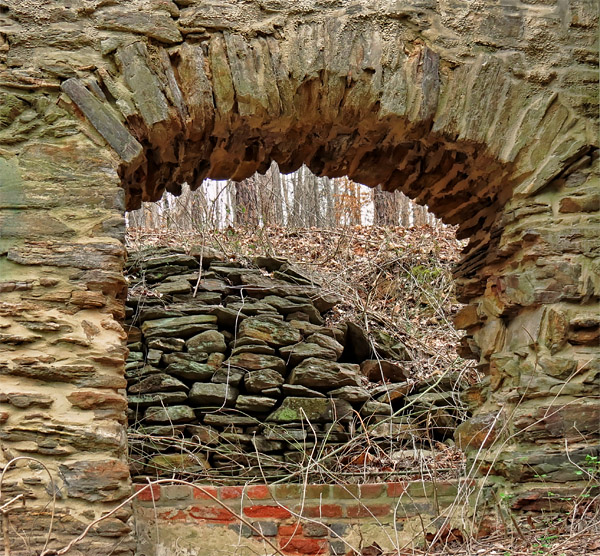 Arched header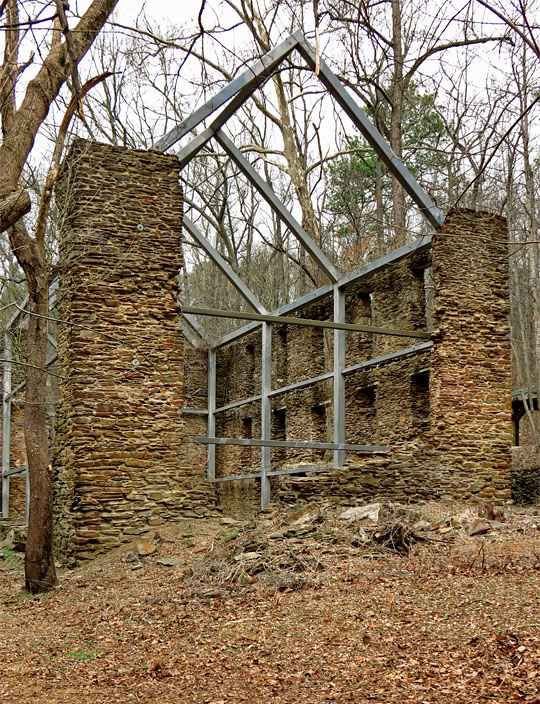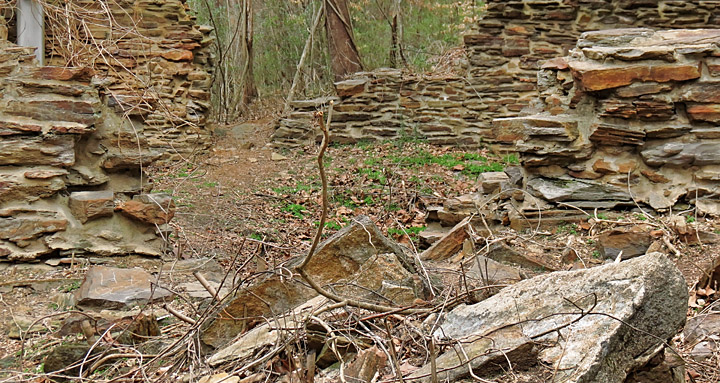 ---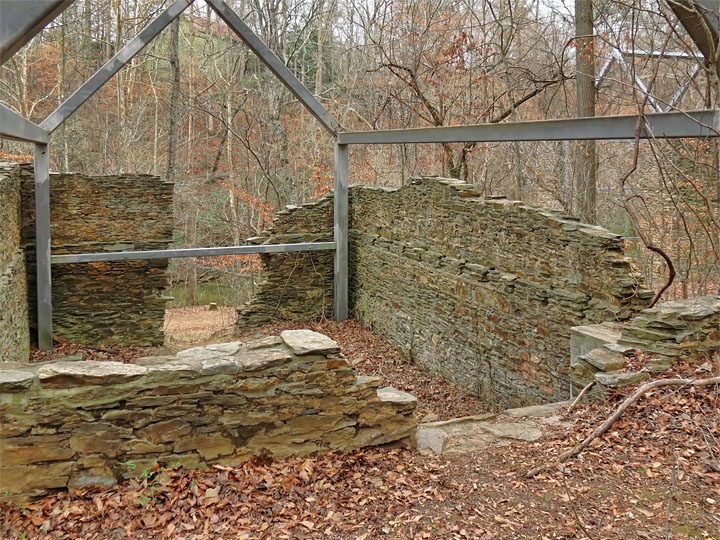 Along with the main Mill structure, there is this smaller dye building on-site.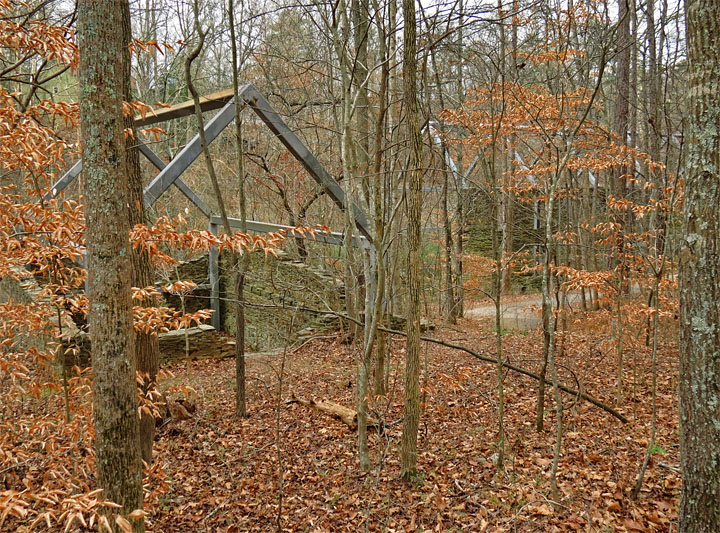 Dye house on left; main Mill structure back to the right.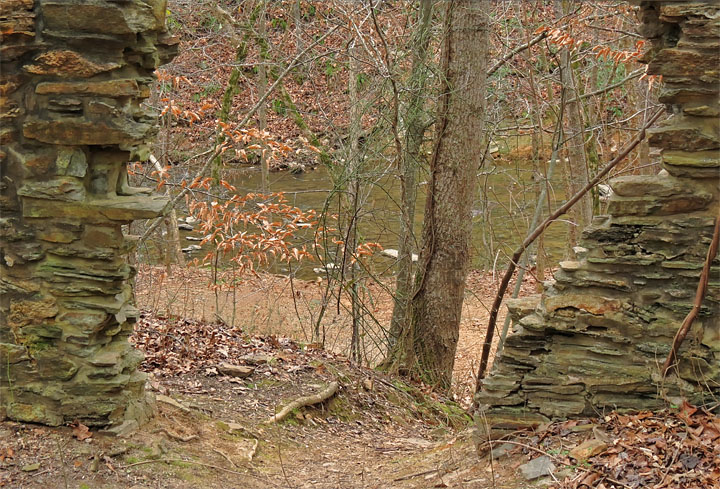 Nickajack Creek through wall opening.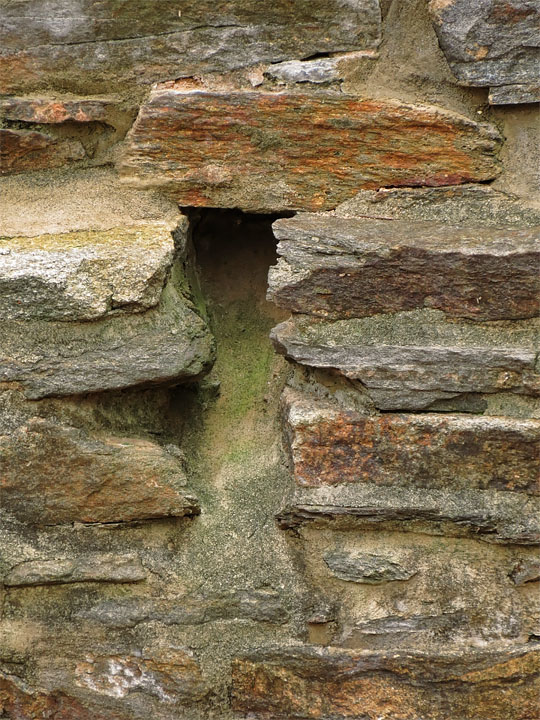 Floor joist cavity
---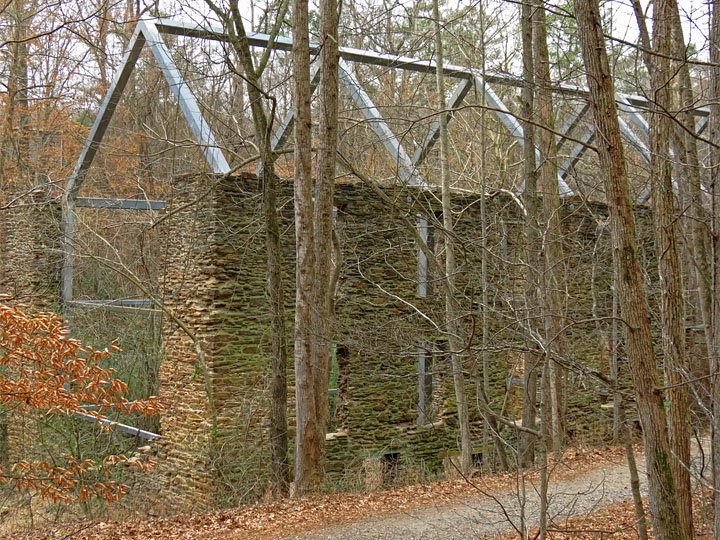 Back at the main structure...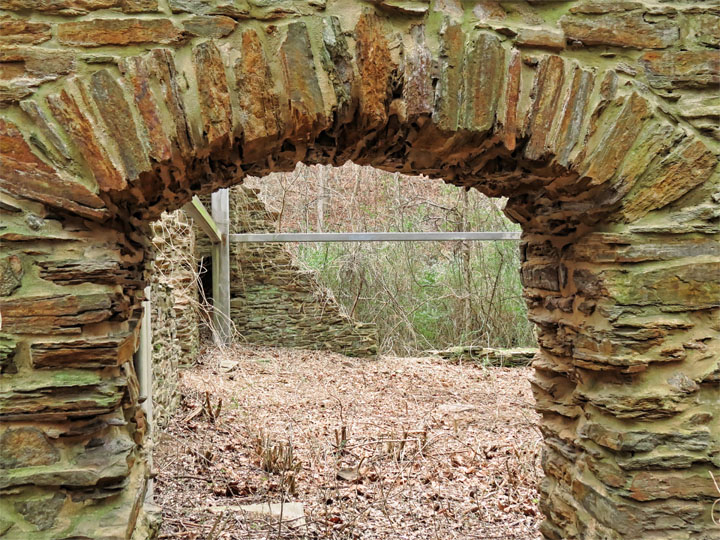 Through the arch...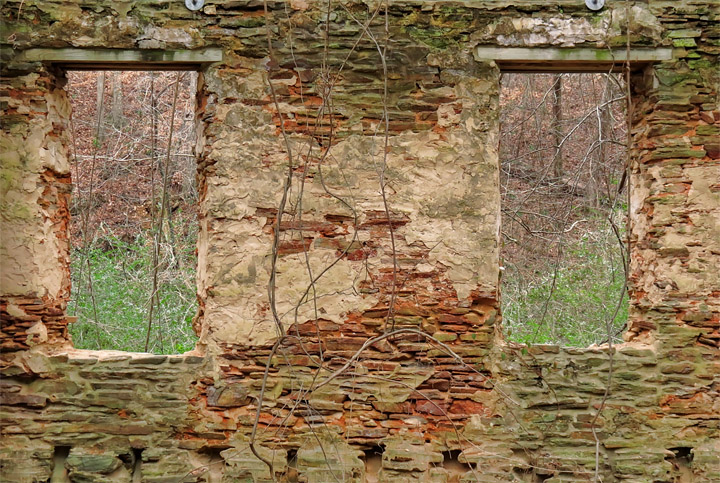 Windows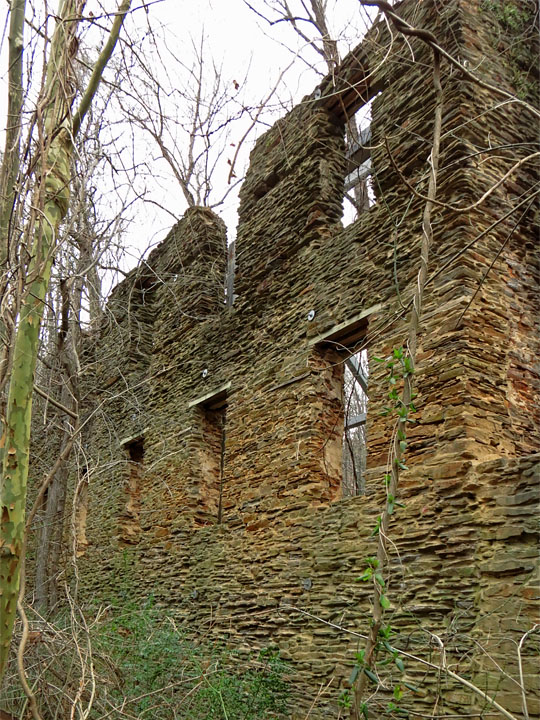 This wall faces the creek.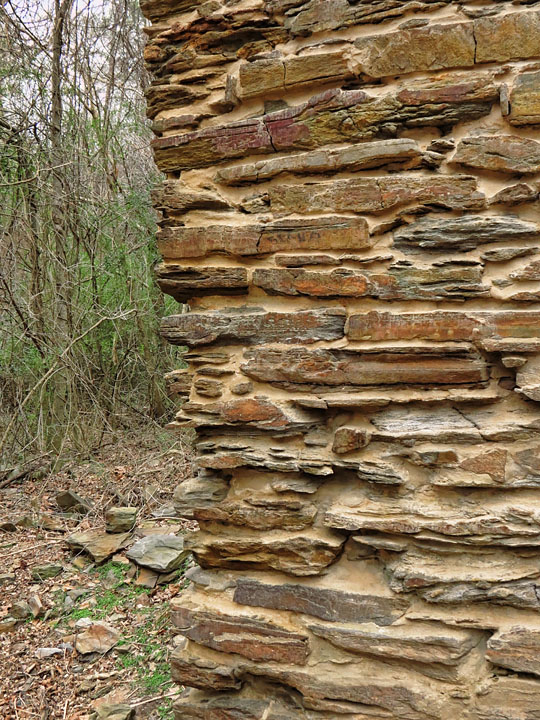 ---
Following a trail along Nickajack Creek, one approaches Concord Road...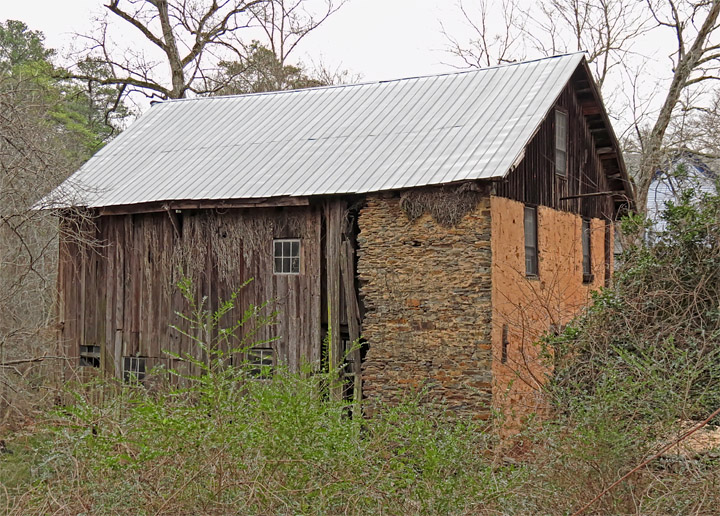 Ruff's Grist Mill, constructed in the 1840's.
Somewhat in a state of disrepair...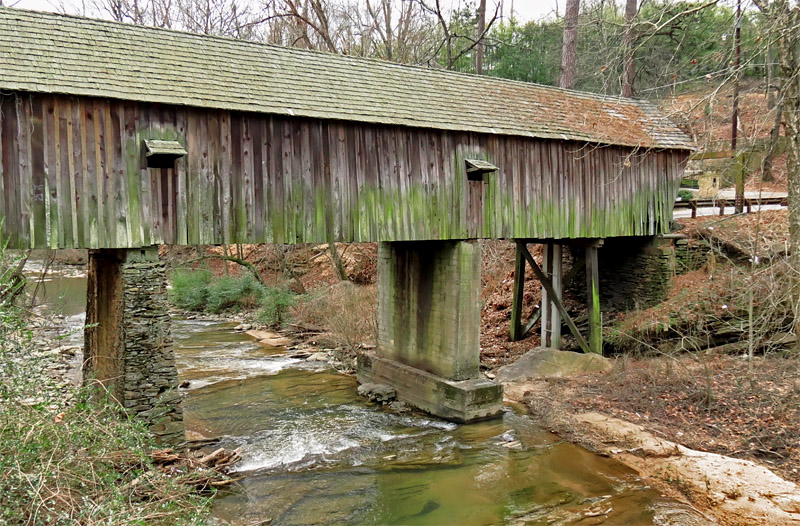 Concord Road Covered Bridge, built 1872.
---
Back-tracking a bit downstream on Nickajack Creek...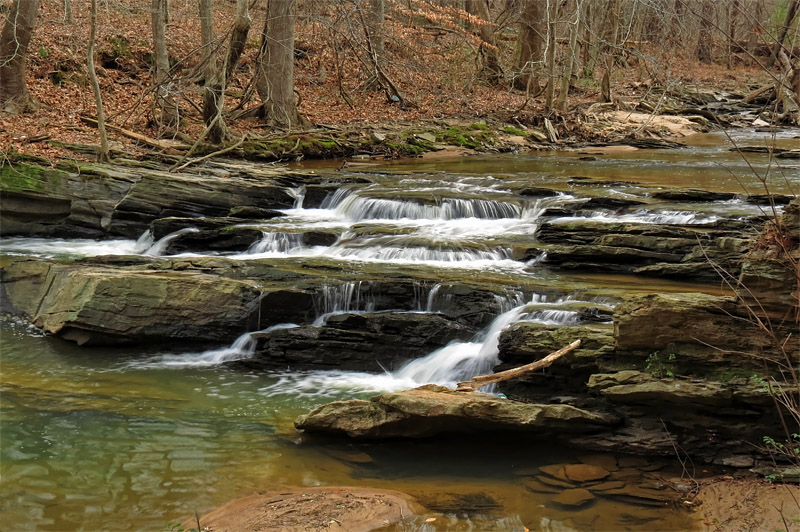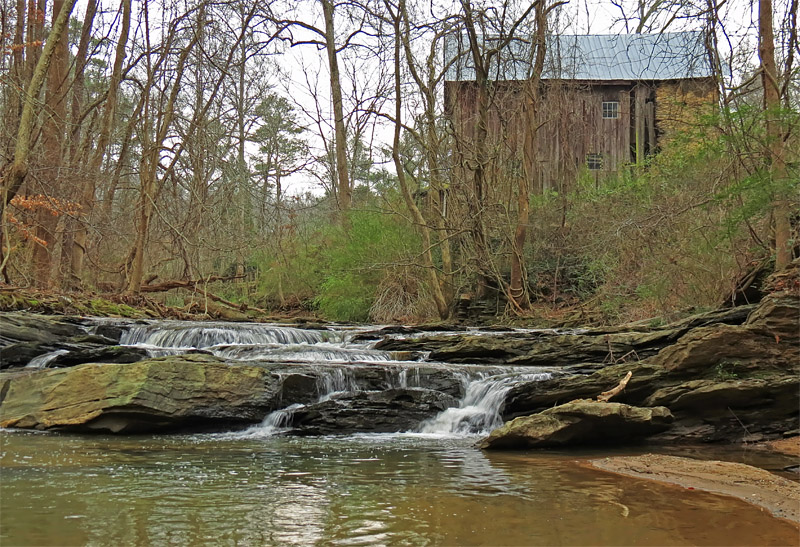 The creek flows over this pretty cascade just below Ruff's Mill.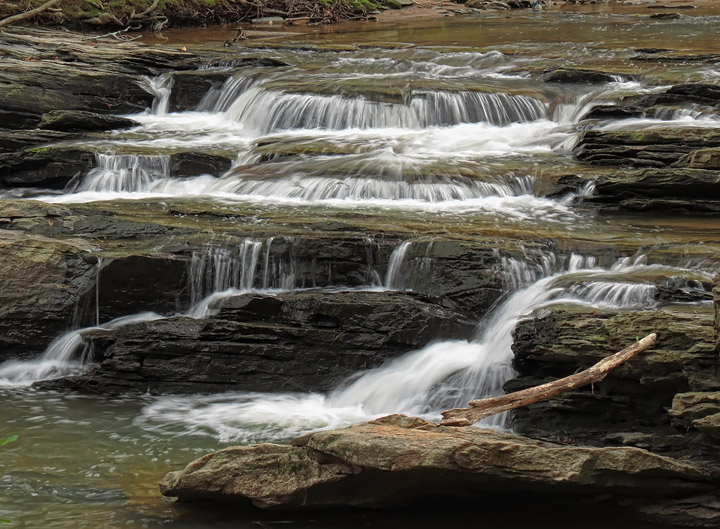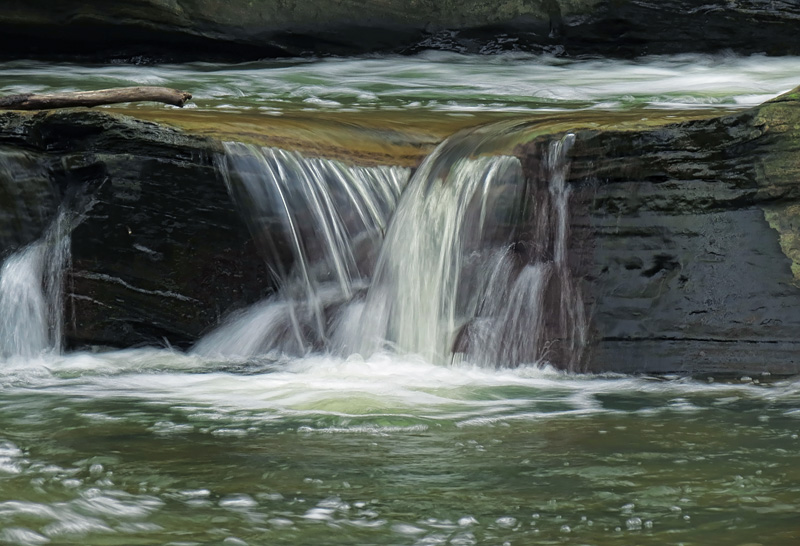 Cascade detail
---
~ Spring-time Visit ~
Click here for an April visit to the Concord Historic District!
---