West side of Euharlee Creek: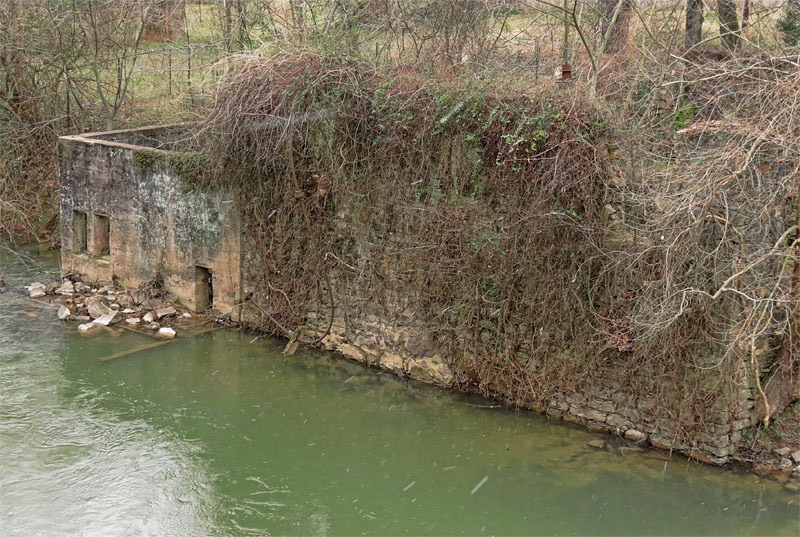 Creek-level mill ruins from modern bridge
The white specks are snow, which was spitting when some of these shots were taken...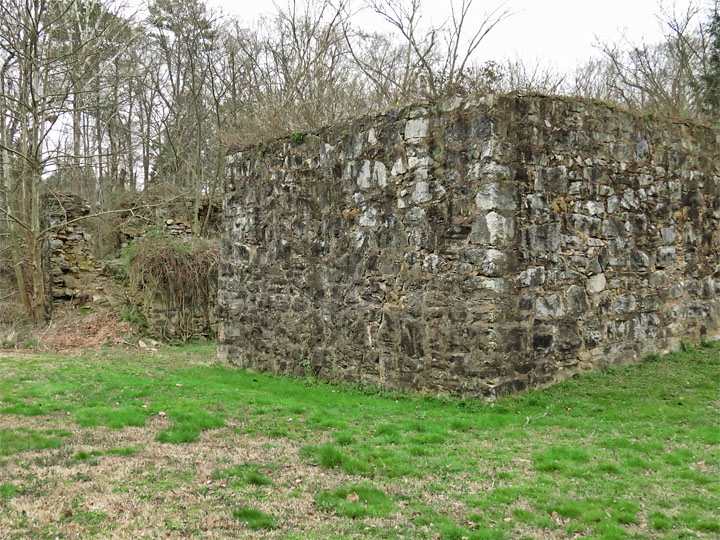 Lowry Mill ruins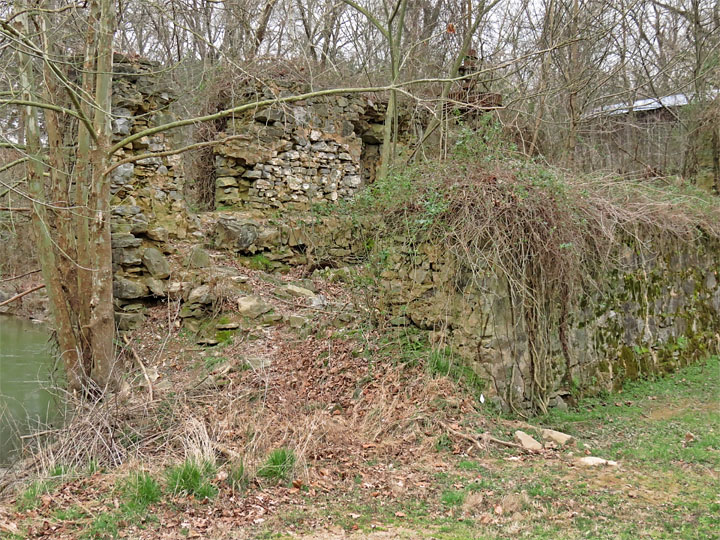 Creek-side ruins; probable location of water wheel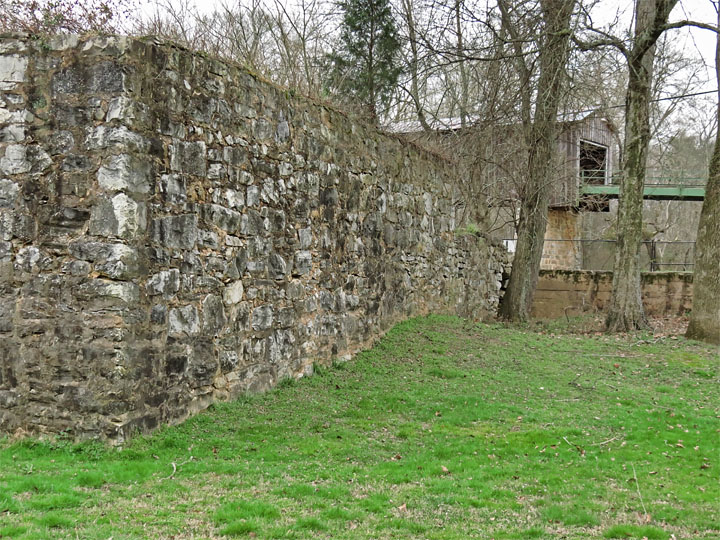 Mill foundation wall; covered bridge in background.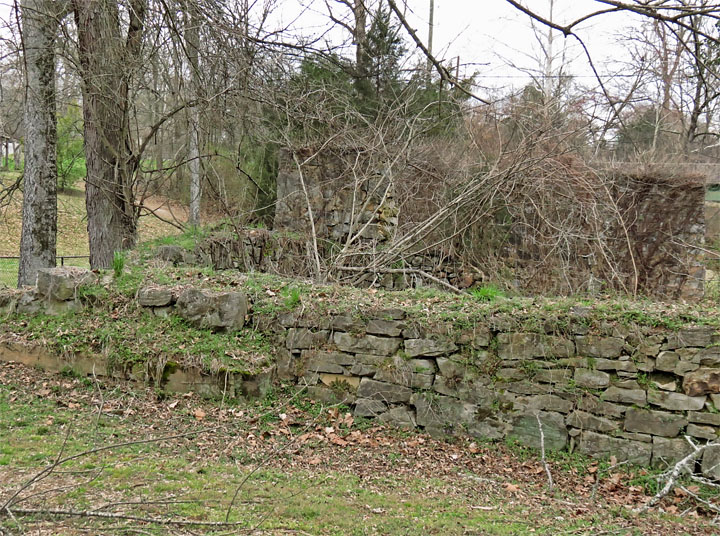 Mill ruins from covered bridge ramp...
---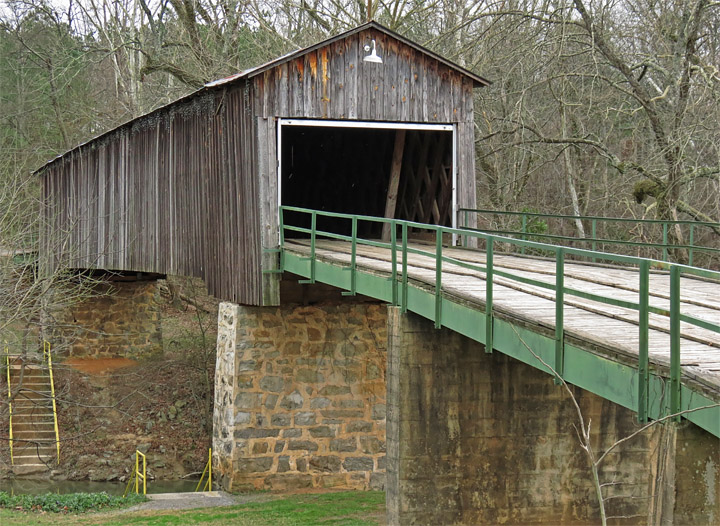 Euharlee covered bridge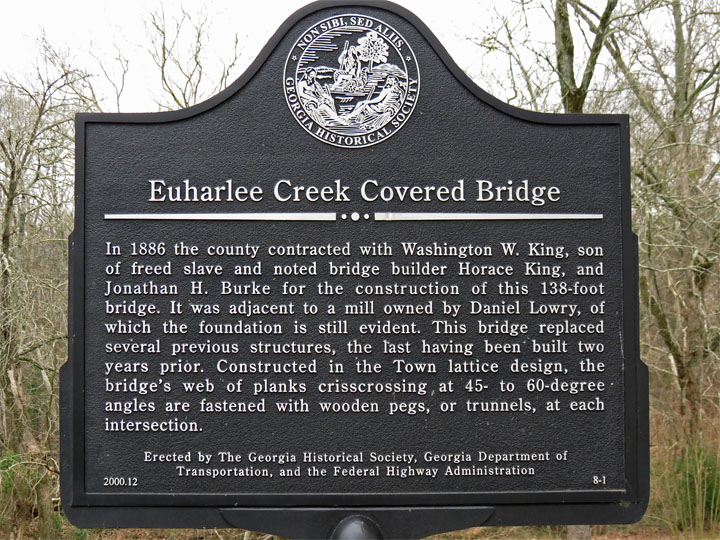 ---
From east side of creek: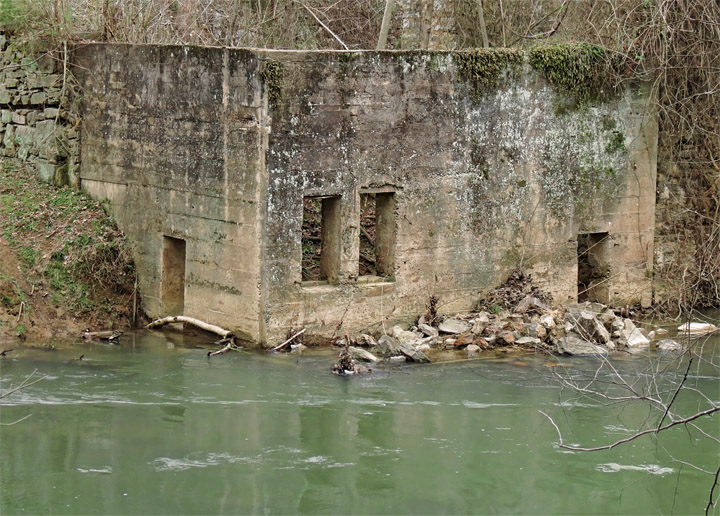 View across creek at Lowry Mill lower level.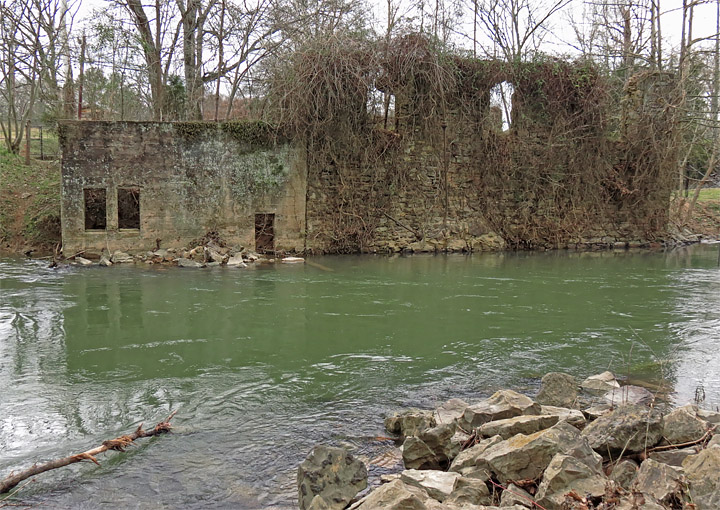 Wider view of mill's lower level.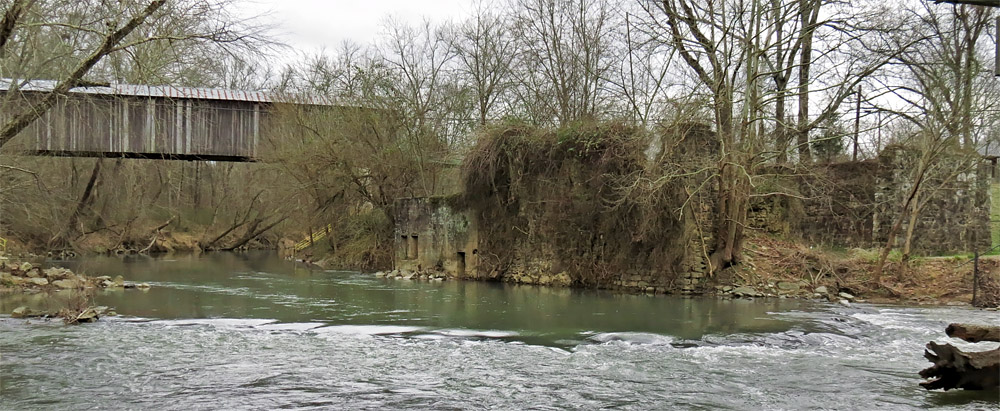 From further downstream, panoramic view of covered bridge and mill ruins.
---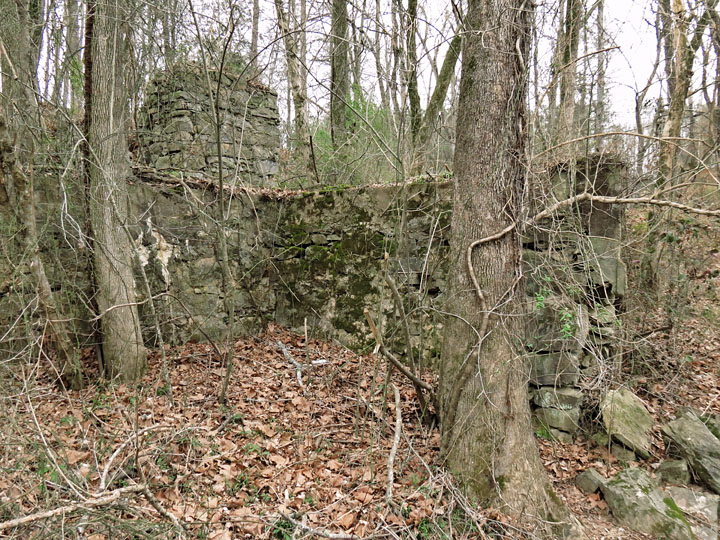 The east bank of the creek also contains ruins of more old structures...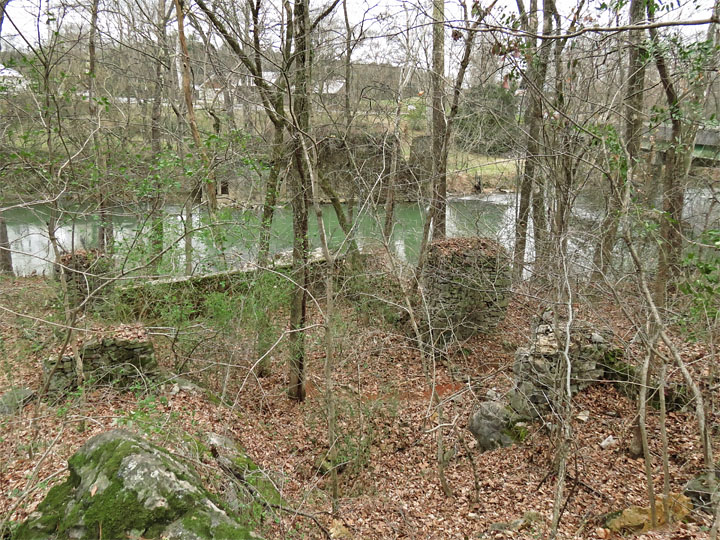 East-side ruins, with Lowry Mill ruins visible across creek in rear.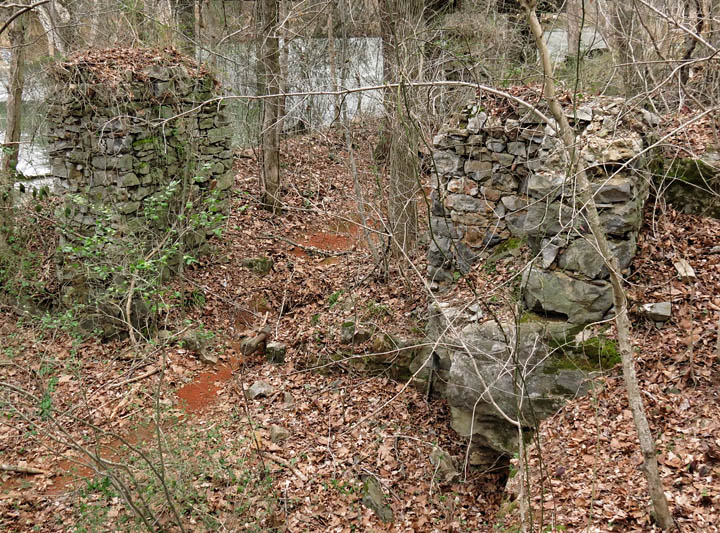 Additional images from the east-side ruins: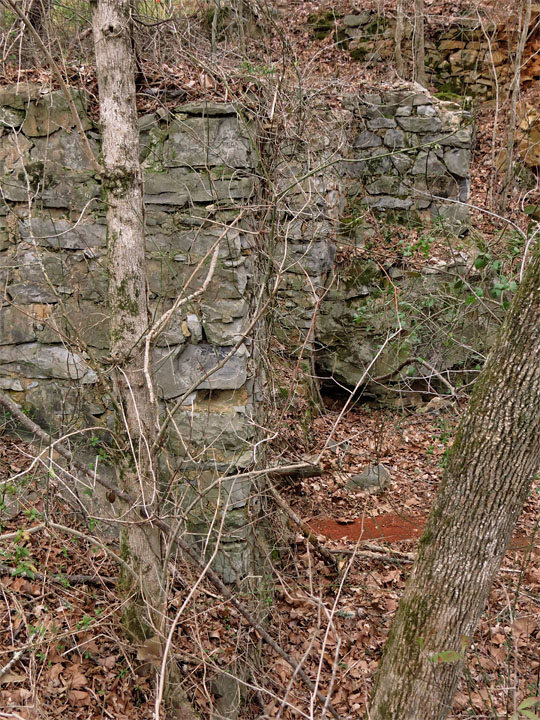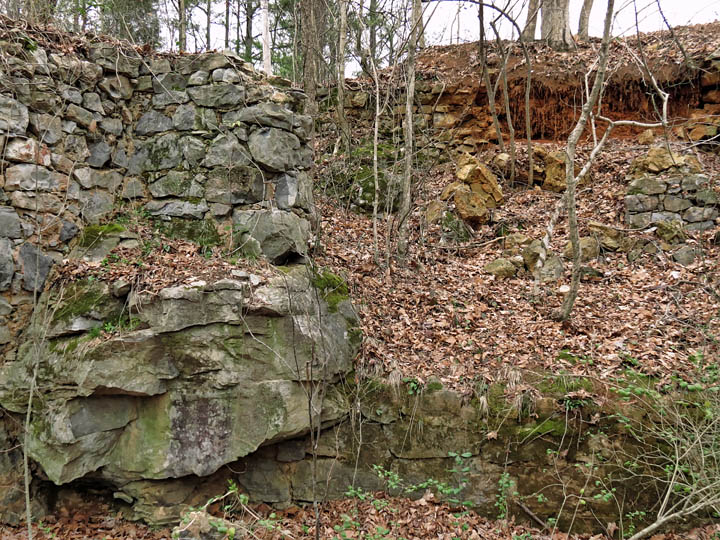 ---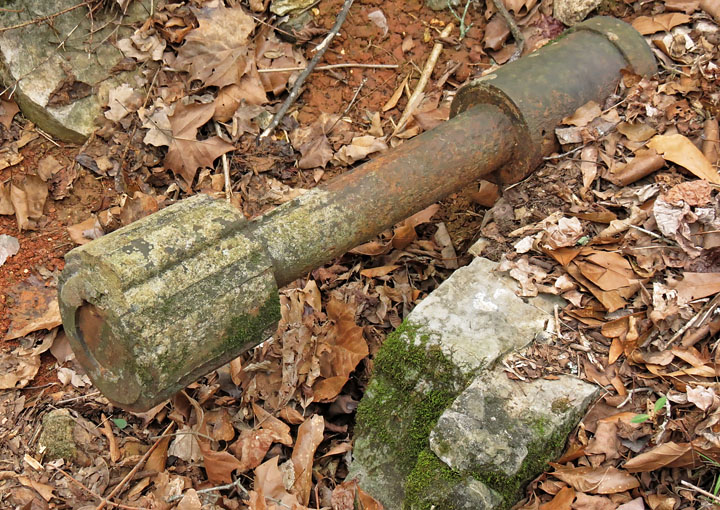 Old gear shaft of some sort...
---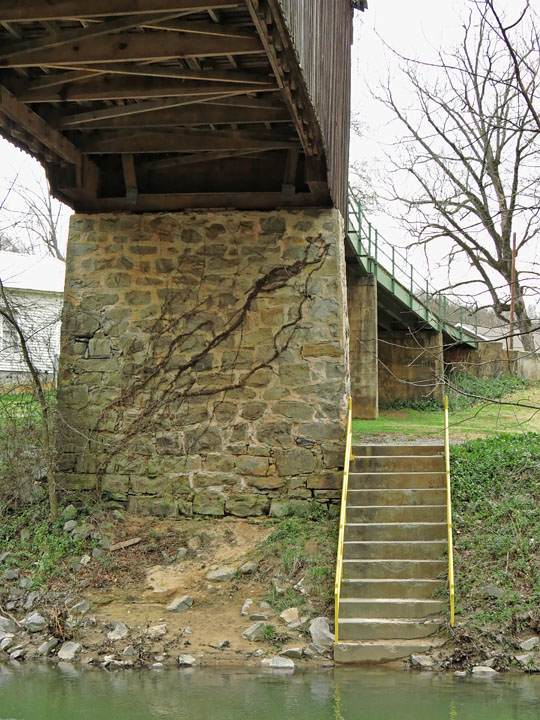 Underneath the covered bridge...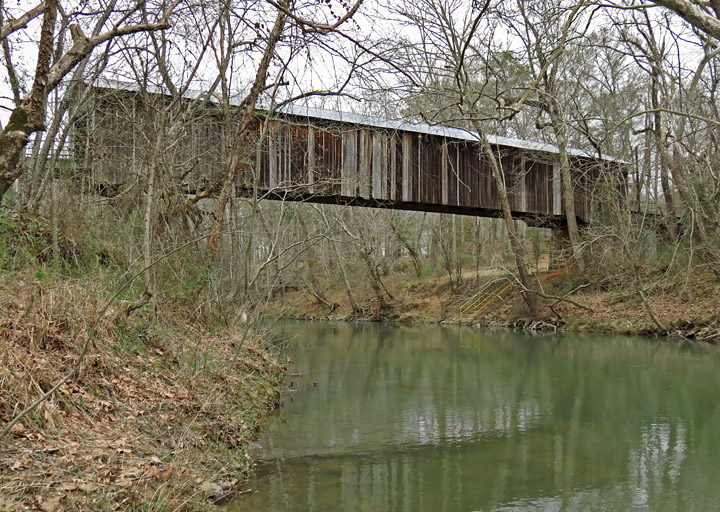 View downstream toward Euharlee covered bridge.
---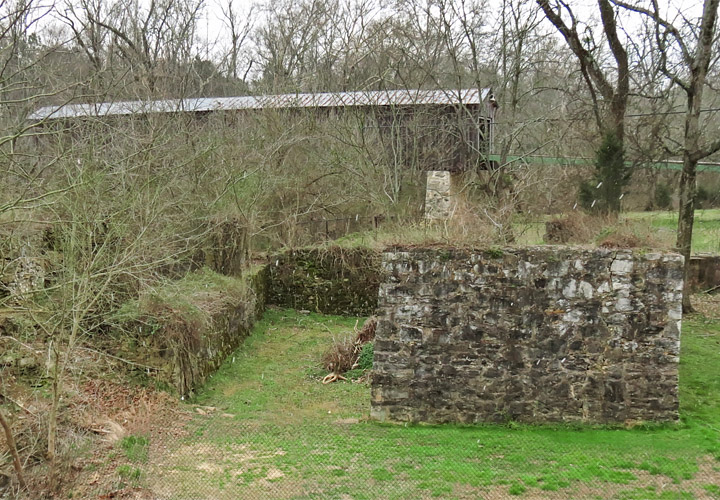 Another view of mill ruins and covered bridge, from the modern bridge.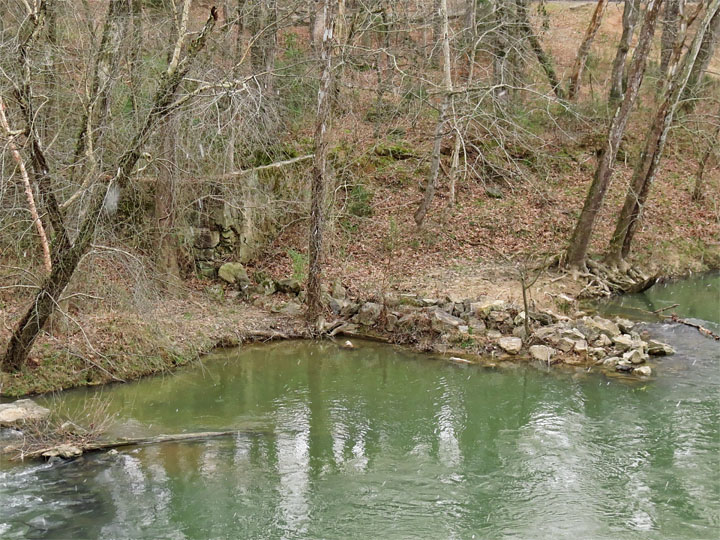 Ruins and remains of mill dam on east bank of Euharlee Creek, from the modern bridge.
---
Concept Sketches for Euharlee's current Mill Rebuild Project: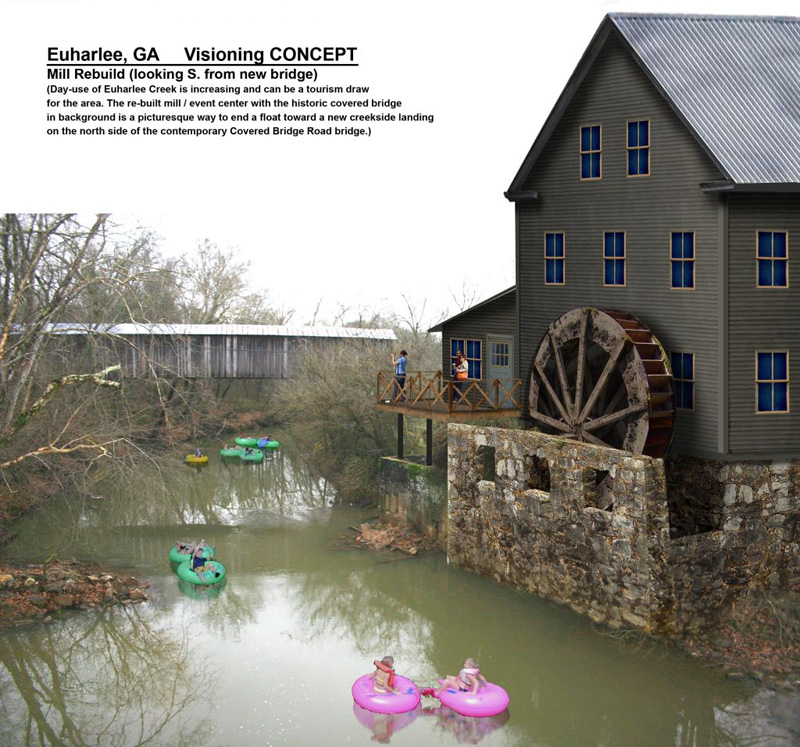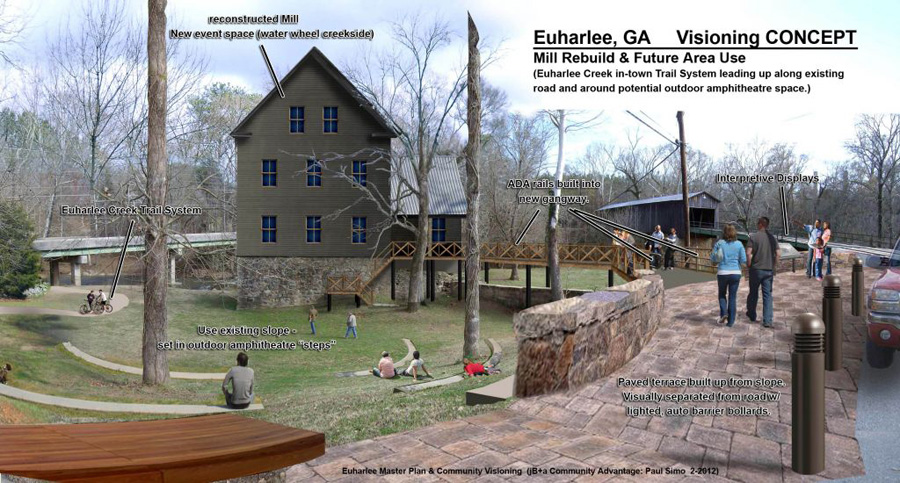 ---