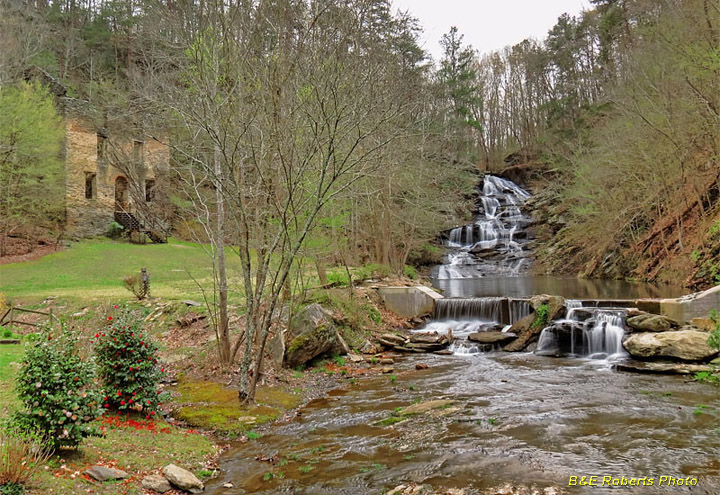 Stone ruins of the cotton gin on left, Hightower Falls to right.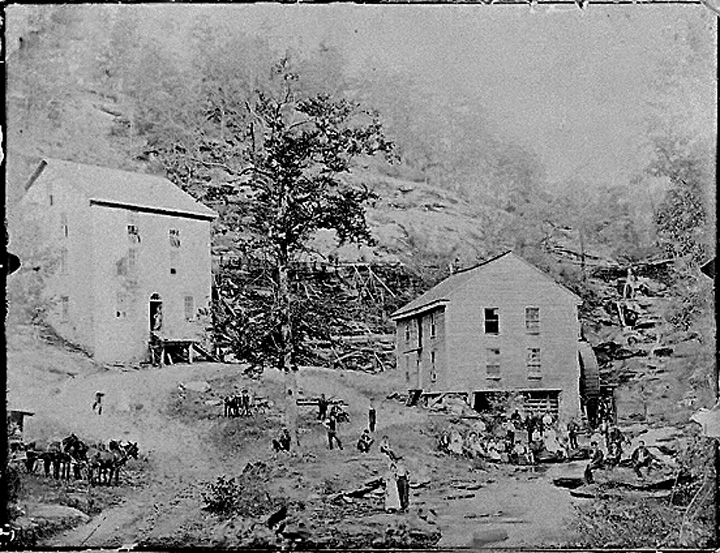 A similar view from 1901. Cotton gin on the left; grist and woolen
mill building (now gone) at right on the creek below the waterfall.
Source: Vanishing Georgia, Georgia Archives, Office of Secretary of State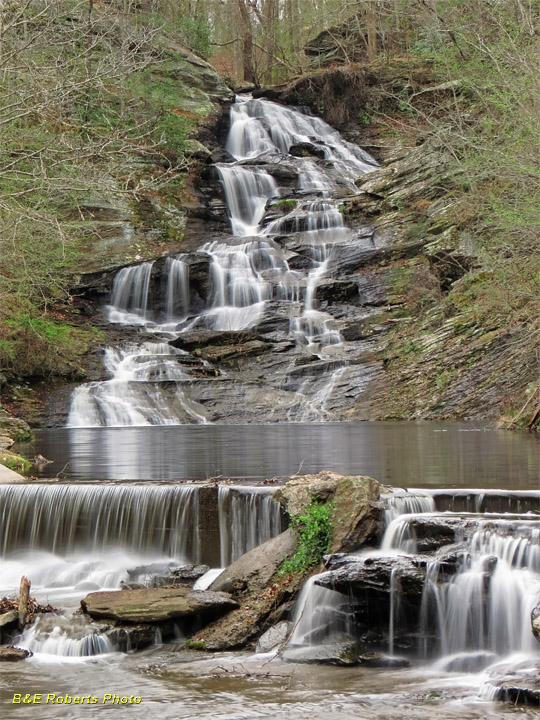 Hightower Falls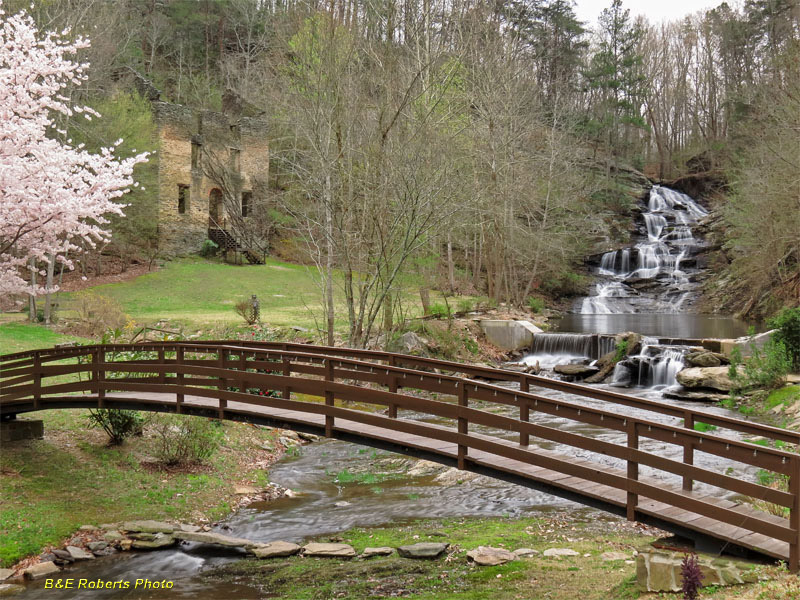 Footbridge, with mill ruins and falls beyond...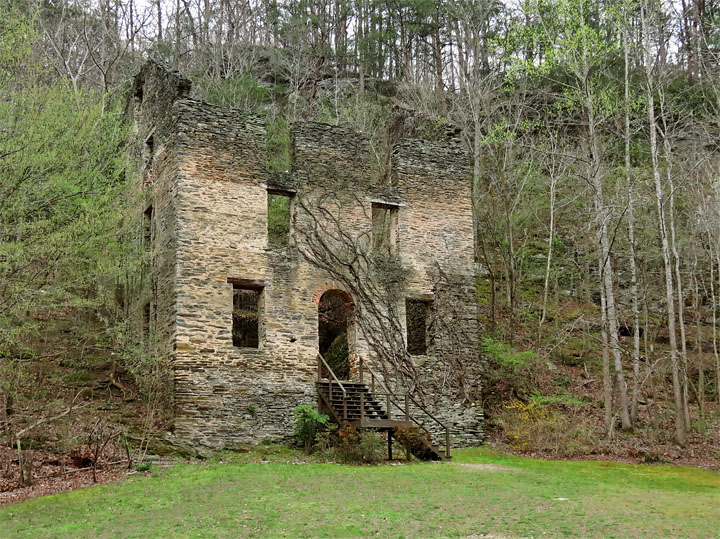 Approaching the ruins of the cotton gin/mill...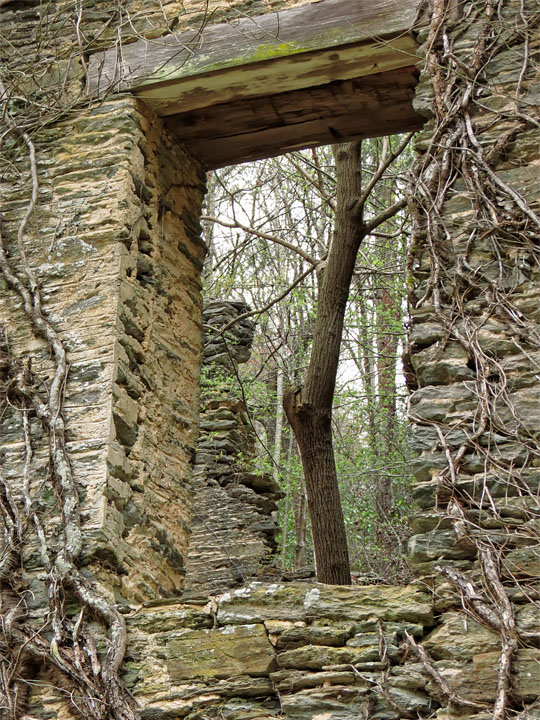 View through a window...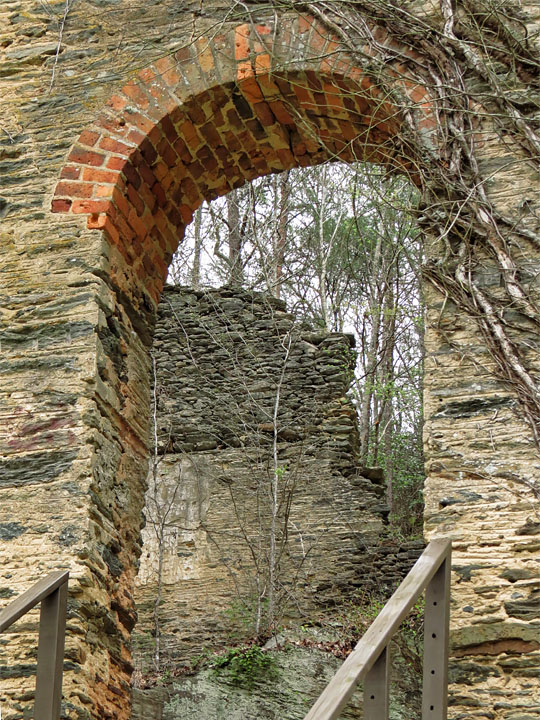 Door opening with brick arch
---
A variety of images taken from inside the gin/mill ruins: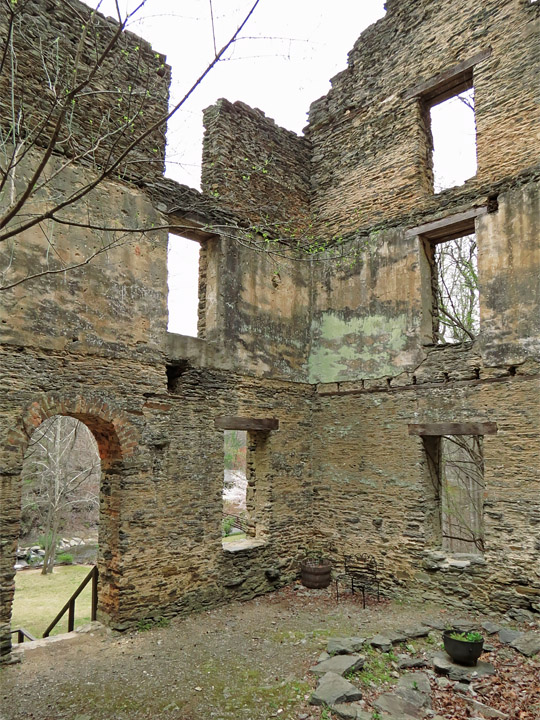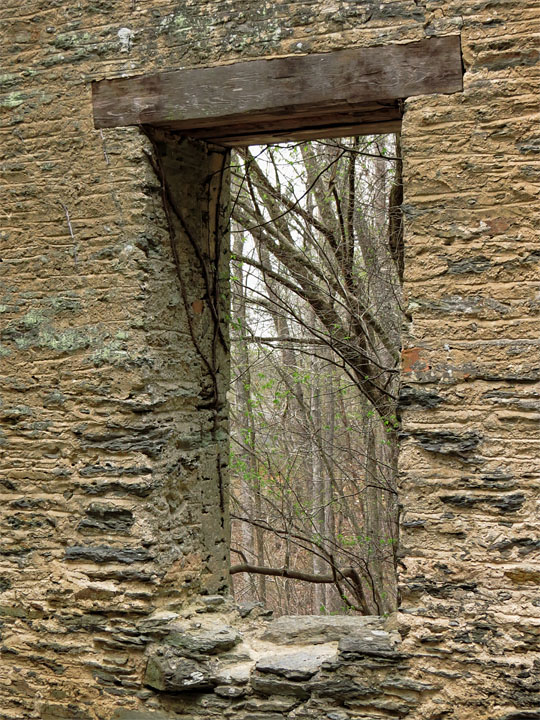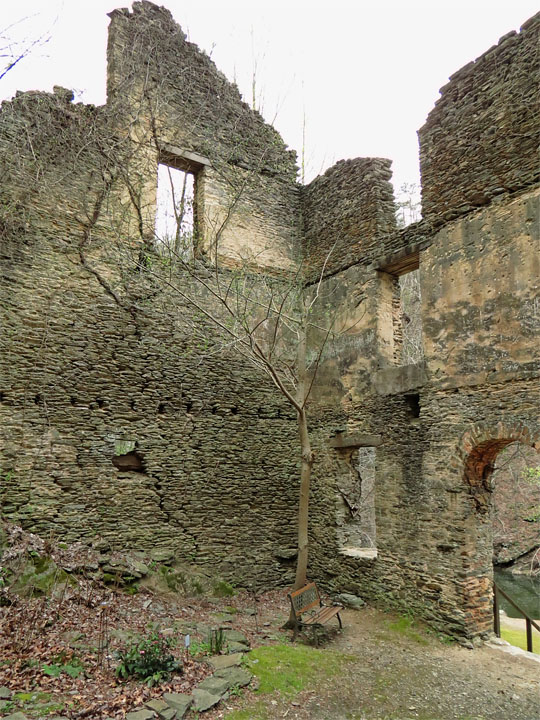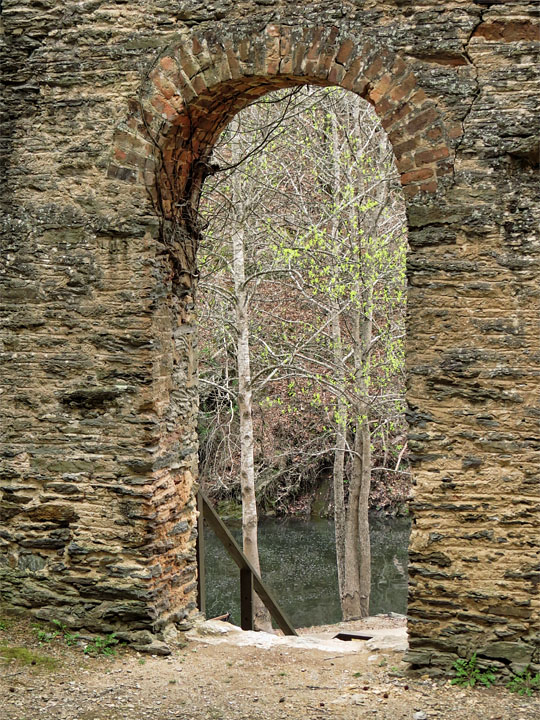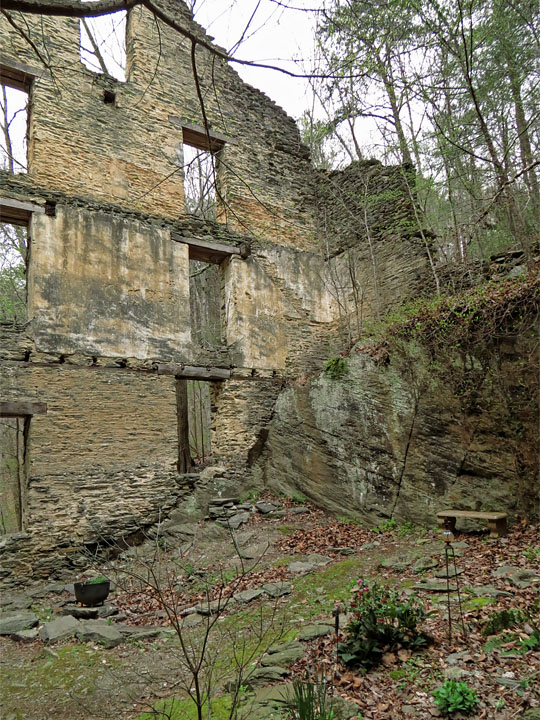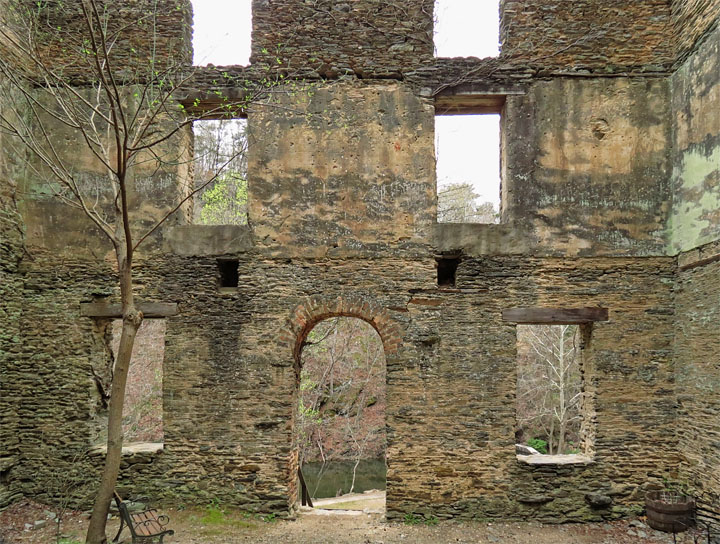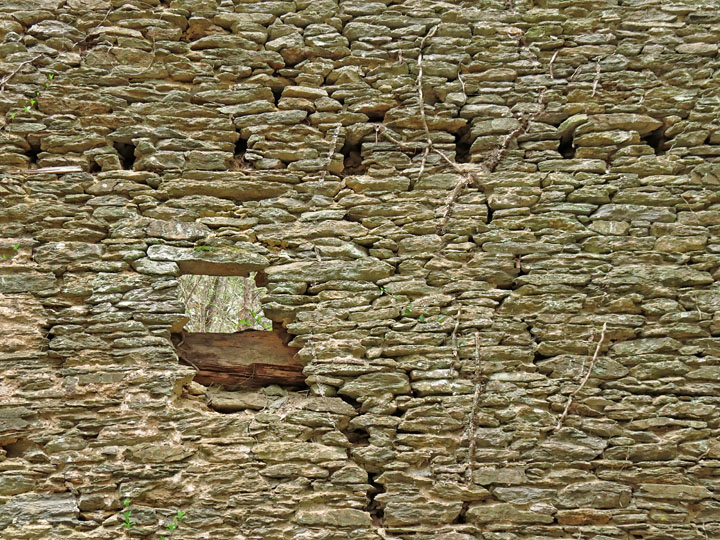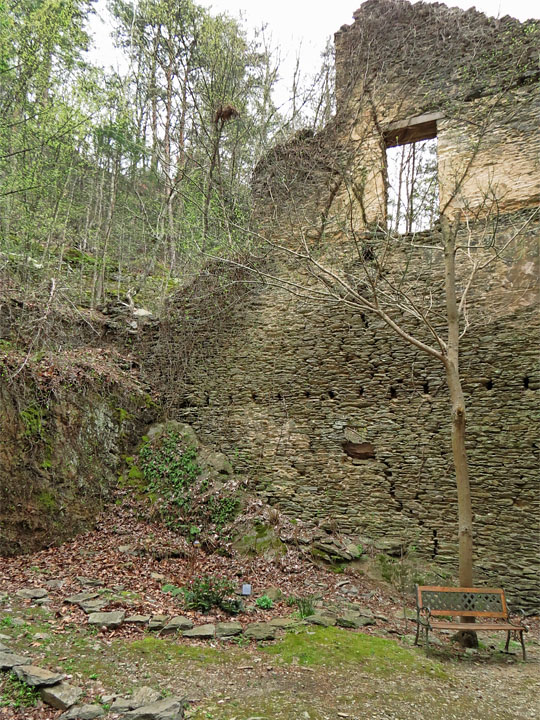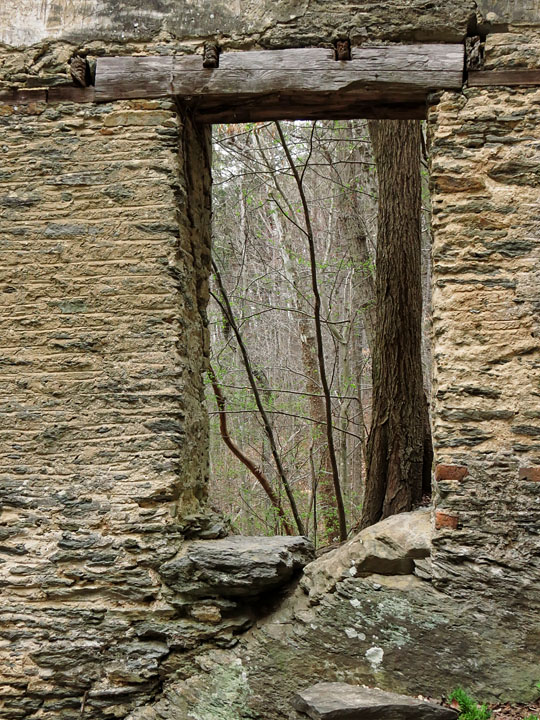 ---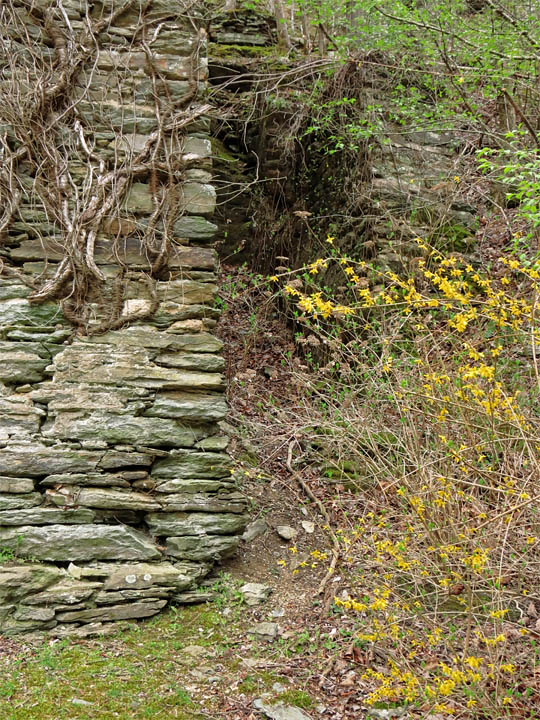 Forsythia next to the outside wall. Another wall, perhaps
part of an earlier structure, is visible in the background.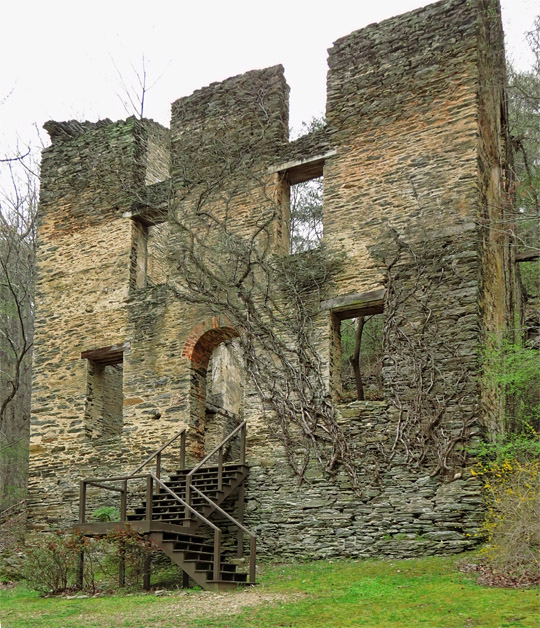 A different angle on the ruin...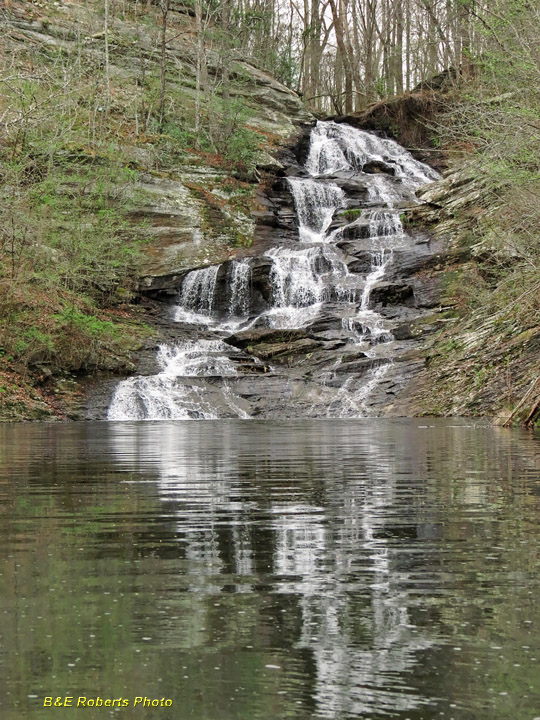 Reflection of the falls in the pool...
---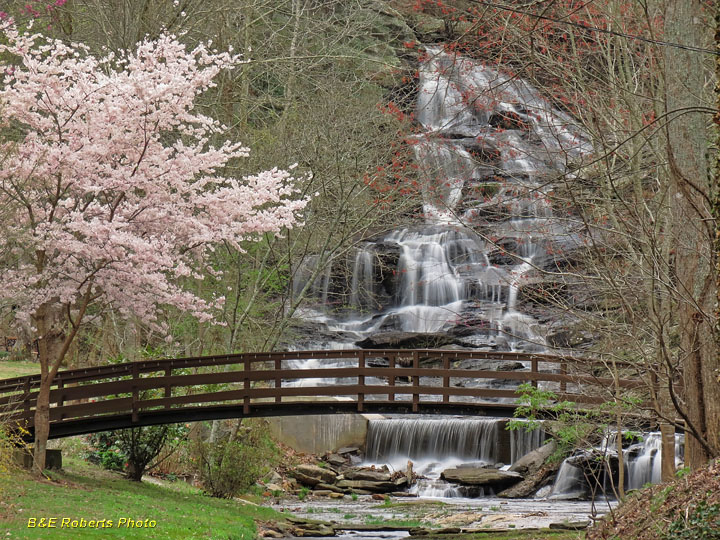 A view through the trees from downstream
---
A trail climbs the steep ridge and loops around upstream from the waterfall: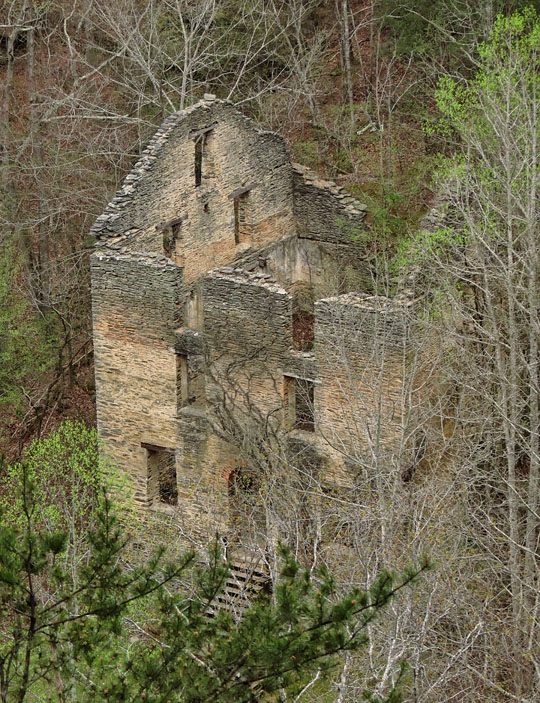 Looking down on the ruins
Remains of an old mill dam upstream from the top of the falls.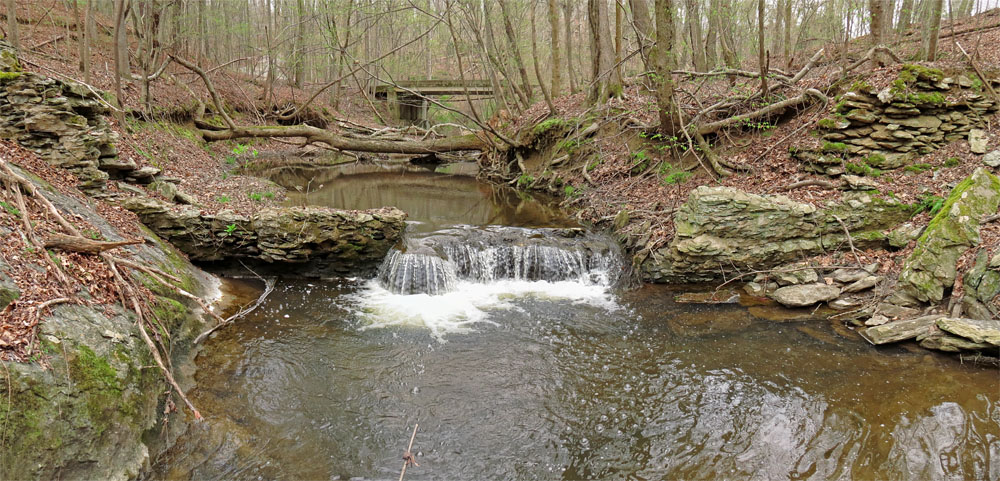 Panorama of the ruined upper dam. I have an old photo of another
small dam at the upper lip of the main falls, but saw no remains of it.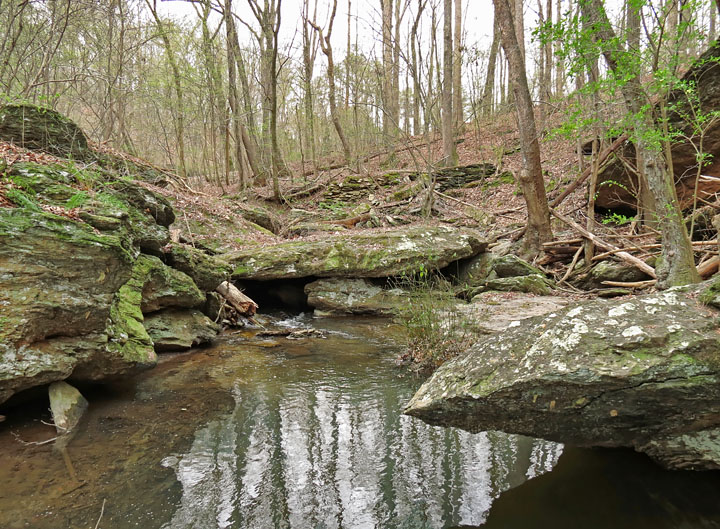 Boulders alongside Euharlee Creek, above the falls.
---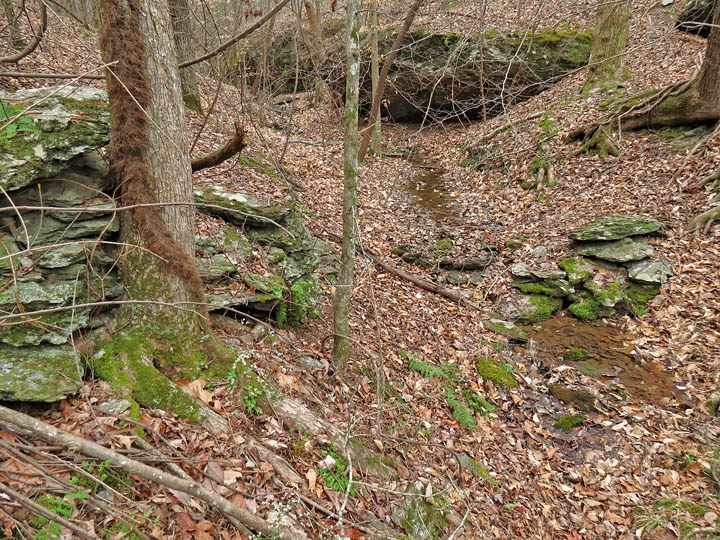 Coming down the ridge on the other side, behind the ruins, I spotted the
remains of another small dam on a branch that feeds into the main creek.
---
Back in the main gorge, I wandered around some more: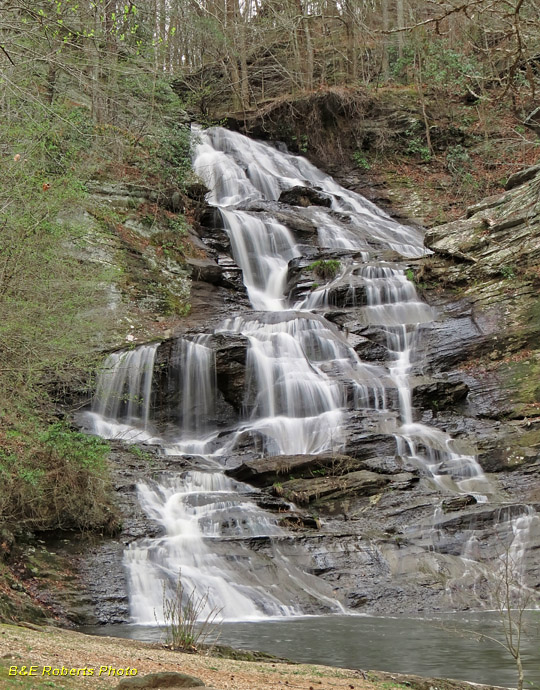 A close-up view of Hightower Falls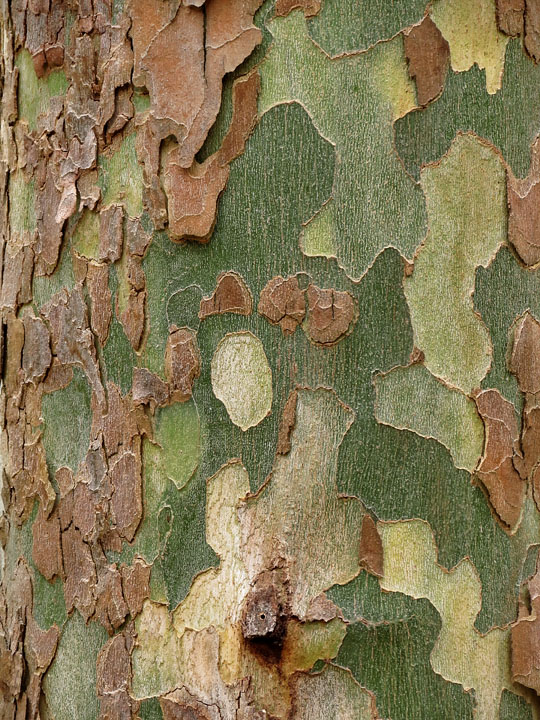 Sycamore bark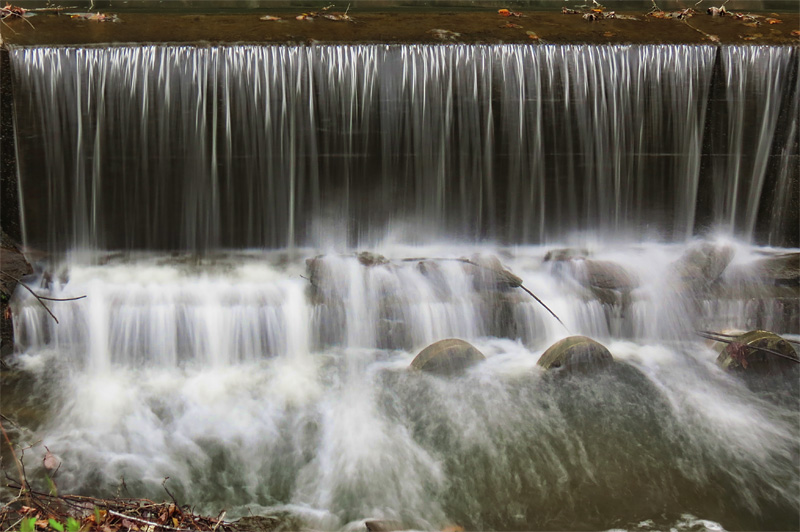 Mill dam spillway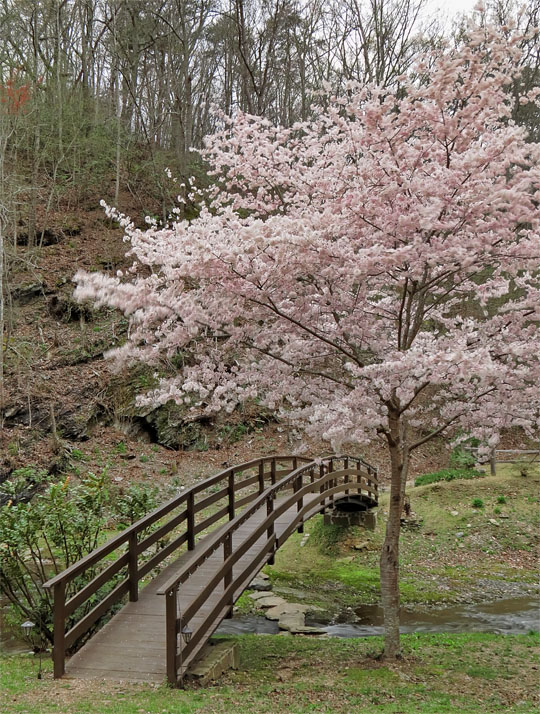 Footbridge and flowering tree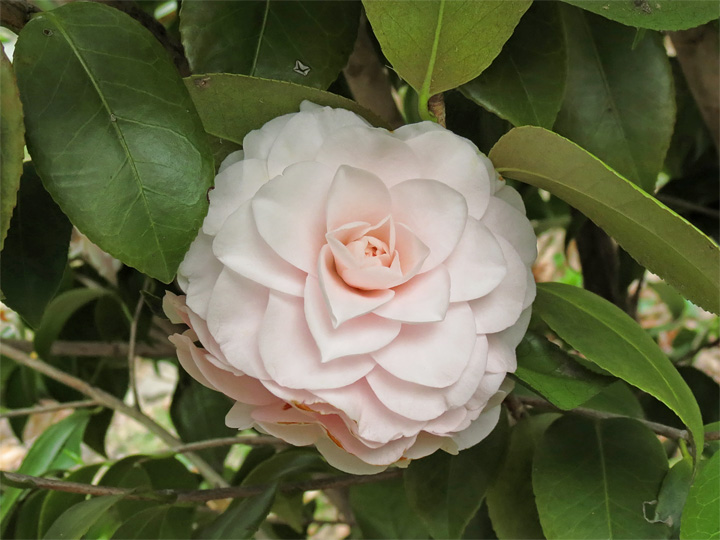 Pink Camellia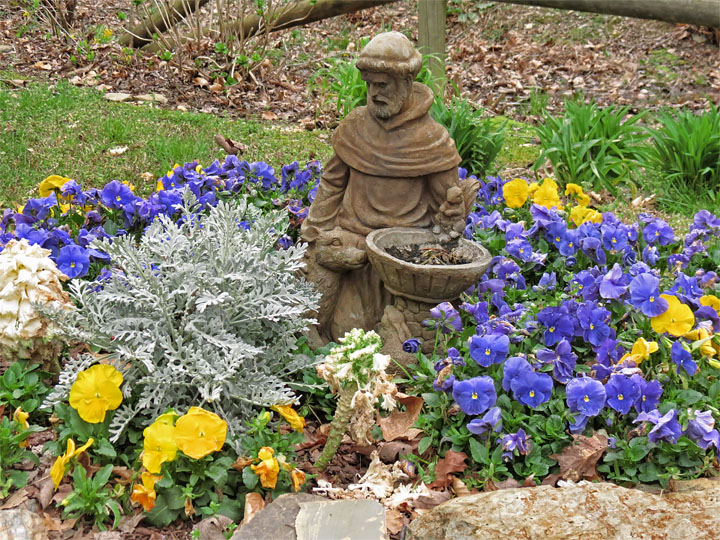 St. Francis in the garden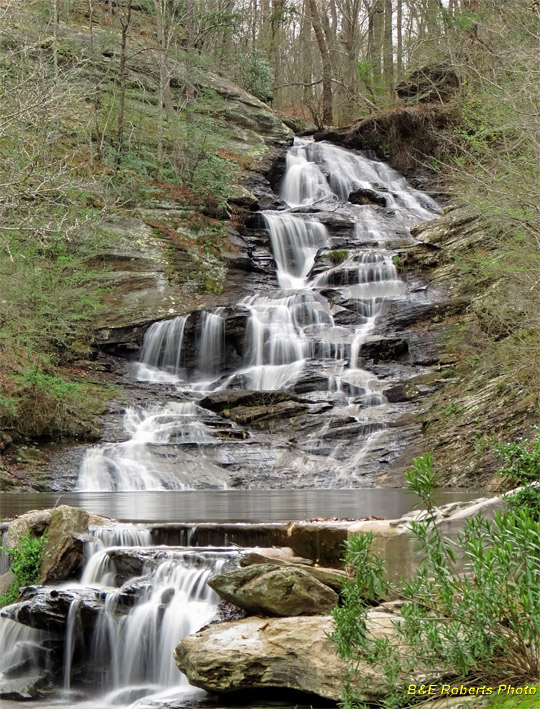 One final view of the falls...
---
For information on booking an event at the Hightower Falls facility, click on this link.
---