There was considerable prospecting and mining around Hurricane Hollow from the 1840s through the
1940s. Iron ore was mined initially for Mark Cooper's River Furnace, and considerable manganese was
later extracted from the same area. The ridge west of the hollow near the Etowah River was site of the
"Big Ore Bank", and extending for more than a half mile to the north were numerous excavations, with
cut after cut and tunnel after tunnel.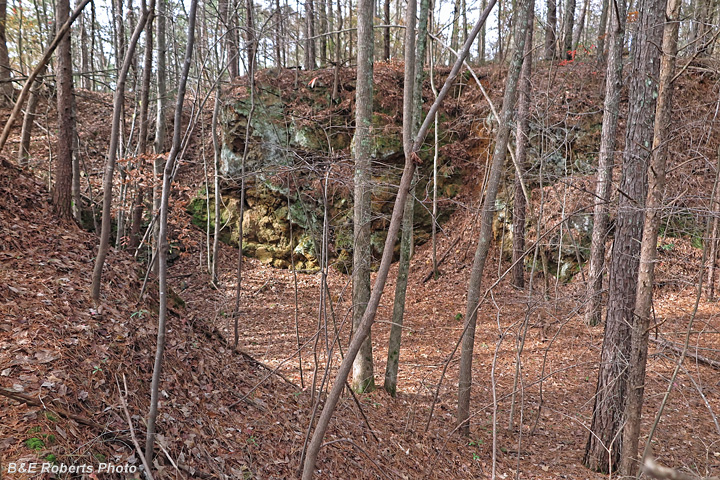 Examples of the numerous old mine cuts on the ridge overlooking the Hollow
Now much filled in and with walls collapsed...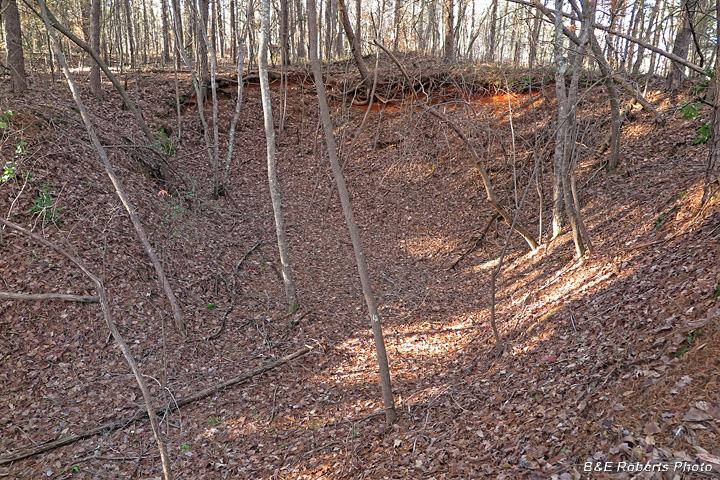 ---
Huge old tree at mining site near the Big Ore Bank
---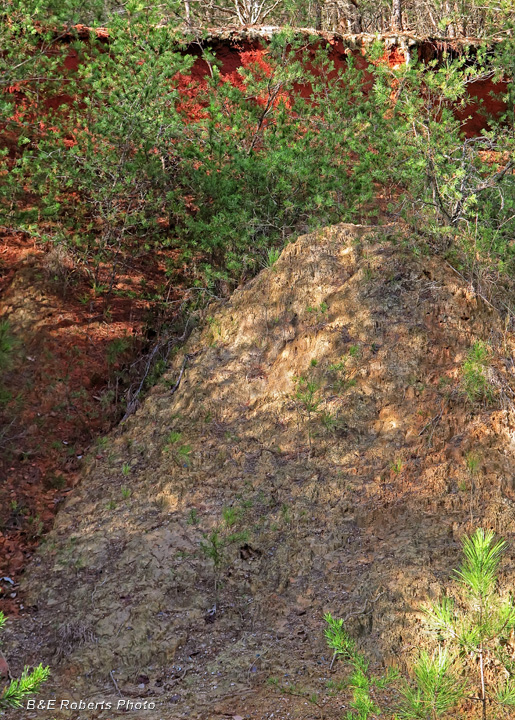 A section of the Big Ore Bank
Manganese is usually associated with the yellow clay seen in the foreground.
---
Boulders on the ridge
---
Down in the Hollow:
Section of old railroad spur bed
---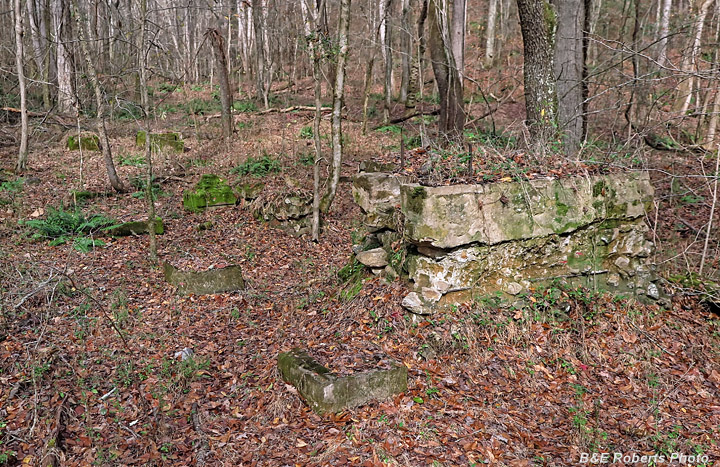 Remains of structures from the mining operations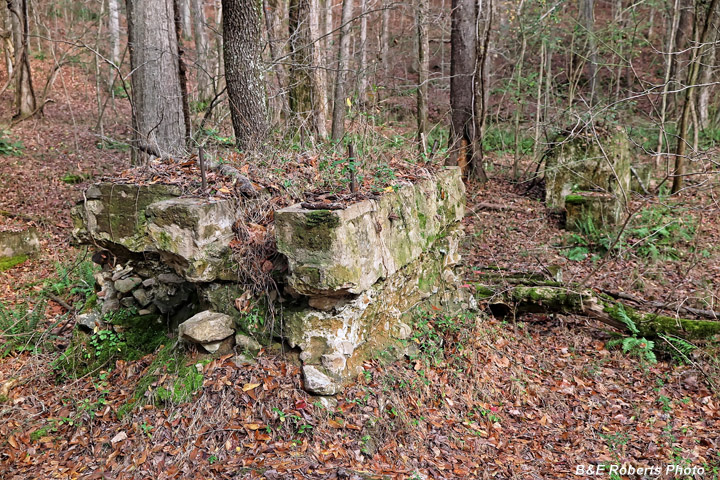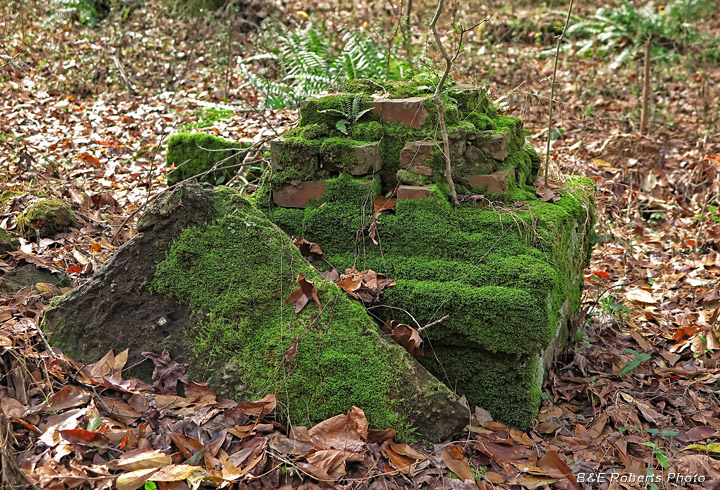 ---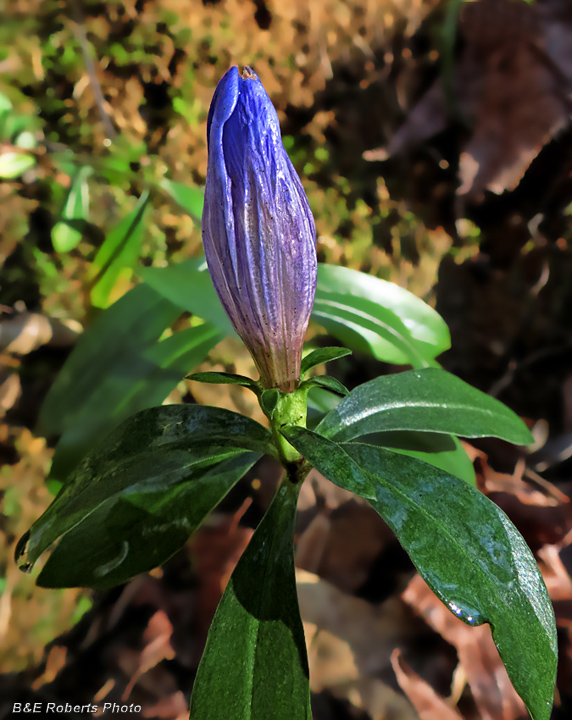 I was surprised to find a Soapwort Gentian still in bloom in December!
---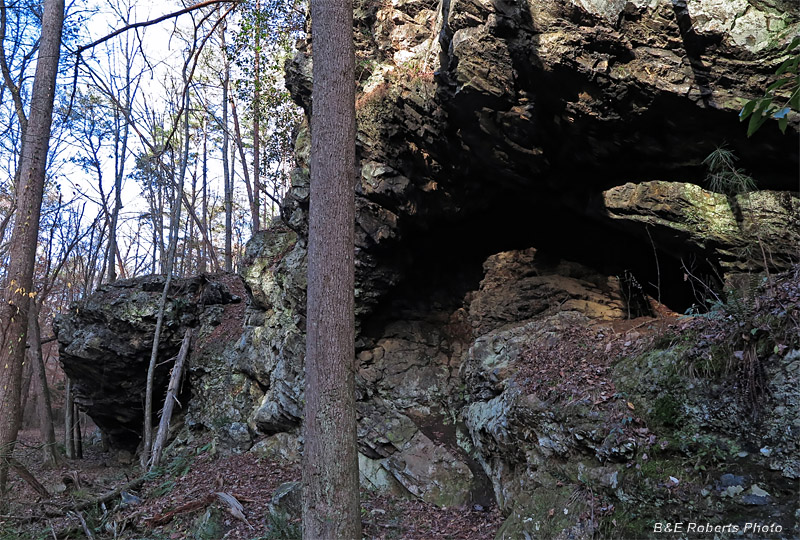 Boulders and cave along Hurricane Creek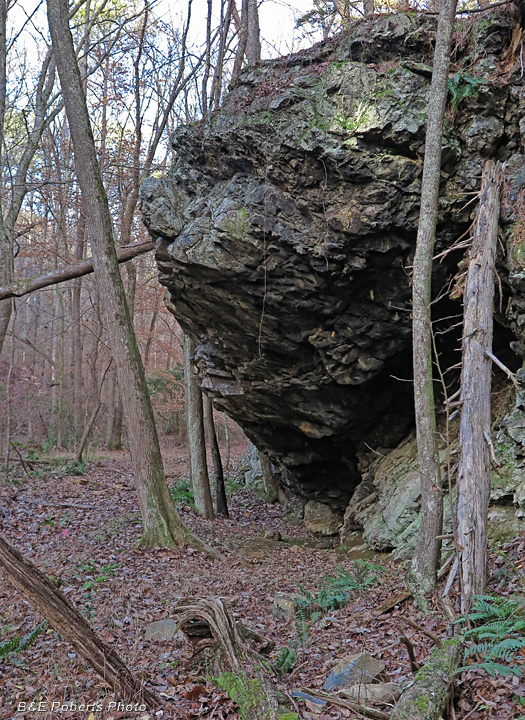 Rock overhang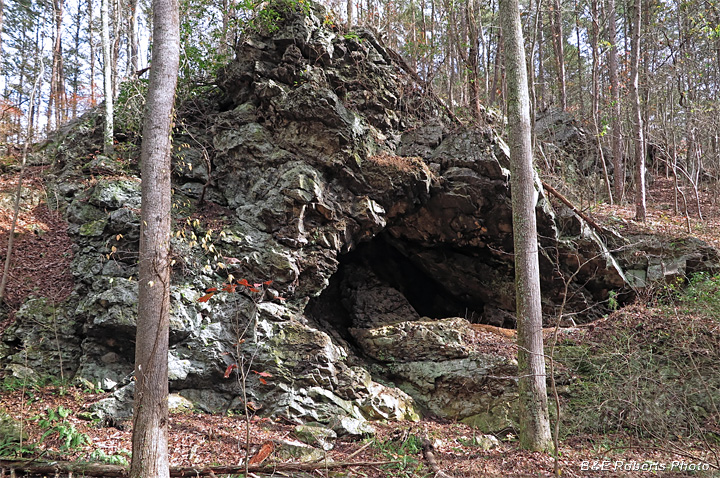 The "cave in the boulder" from across the creek
Natural or man-made?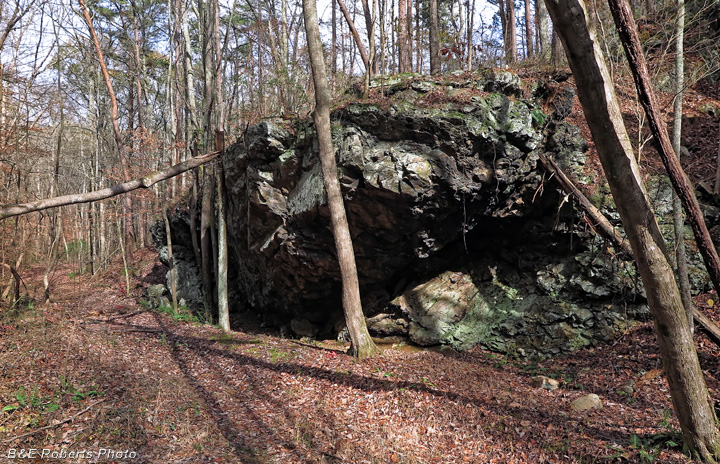 And the rock overhang from across the creek...
---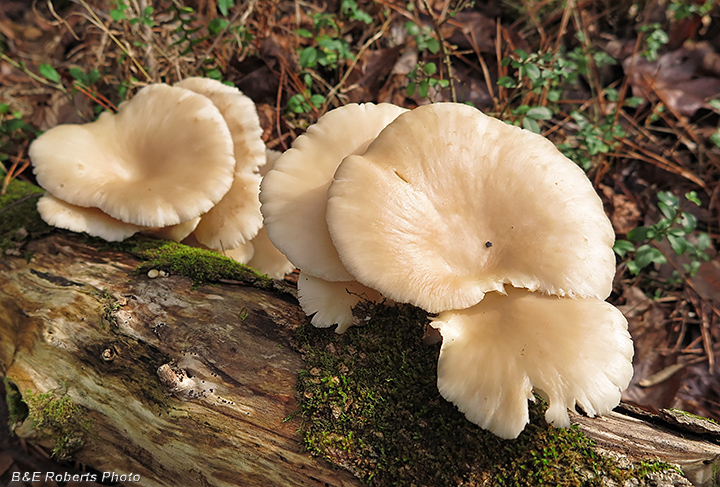 Mushrooms on a log
---