Civil War maps of the western portion of Cobb County show two grist mills
owned by the Kemp family (members of which live in the area to this day).
One was off Burnt Hickory Rd, and the other was off Acworth Due West Rd.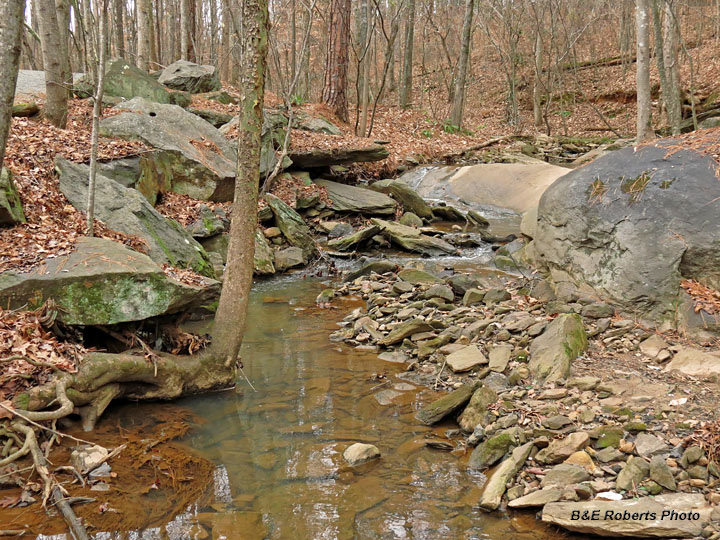 Presumed site of the Kemp Mill off the old Burnt Hickory Rd.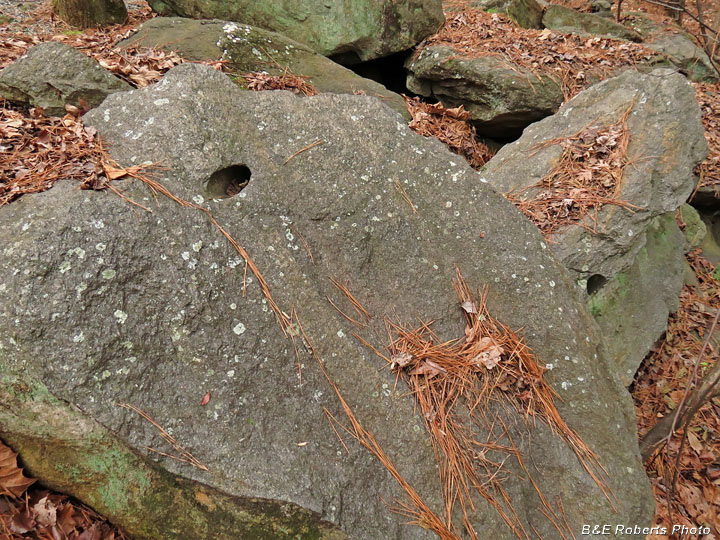 Drill holes in boulders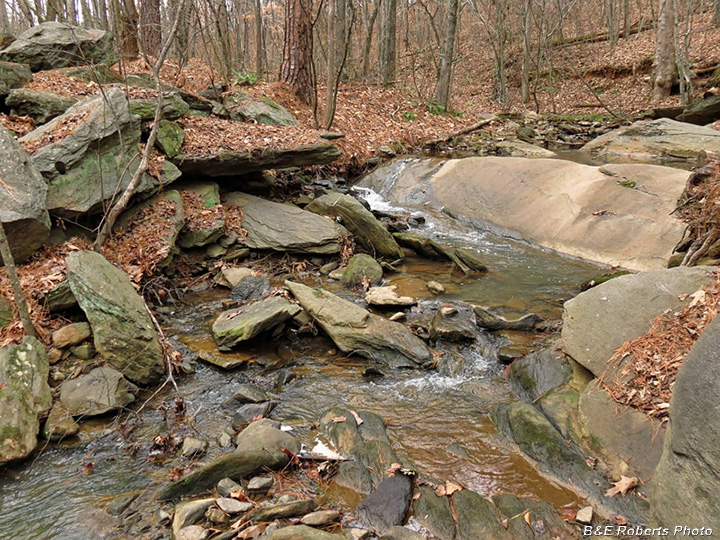 This was possibly the site of the mill dam.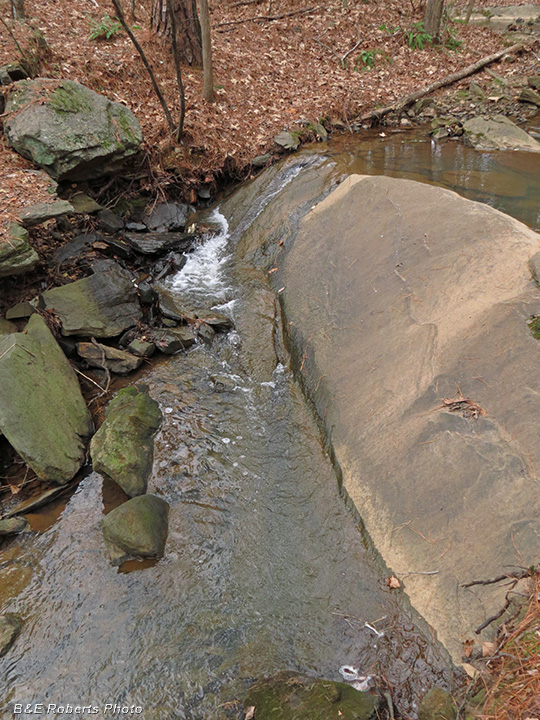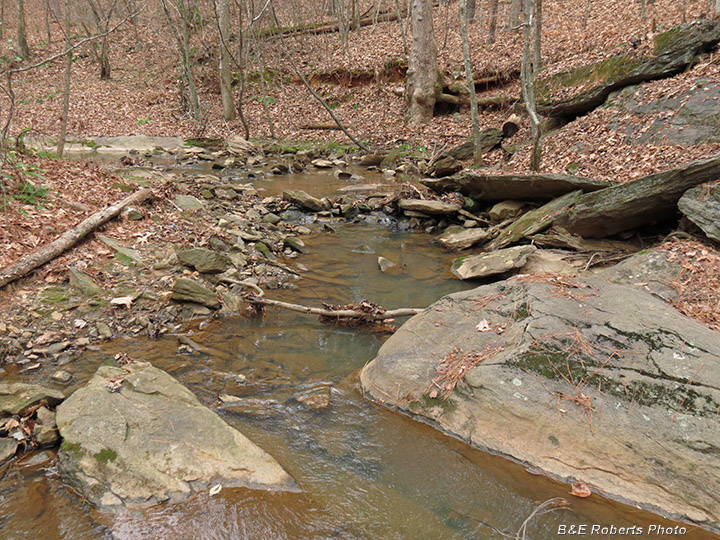 Looking upstream - the millpond would have covered this area.
---
It is harder to discern a site for the mill that was off Acworth Due West: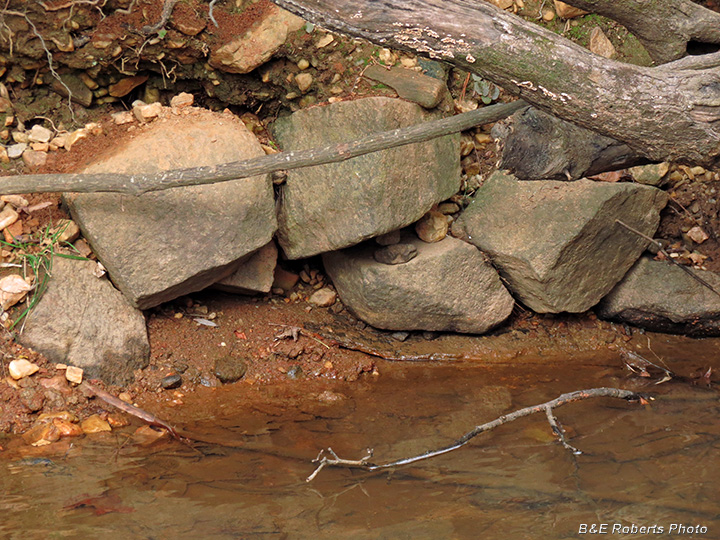 These rocks may indicate the site of an old mill dam.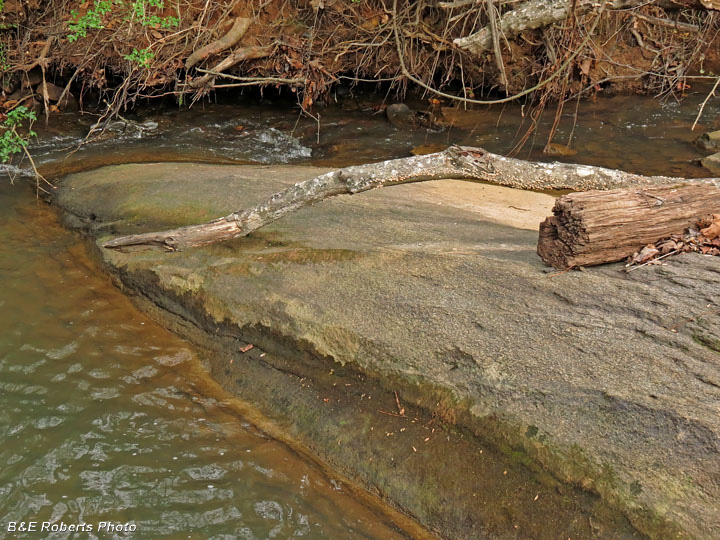 This flat ledge of rock protrudes across the creek and may have served as the base of a mill dam.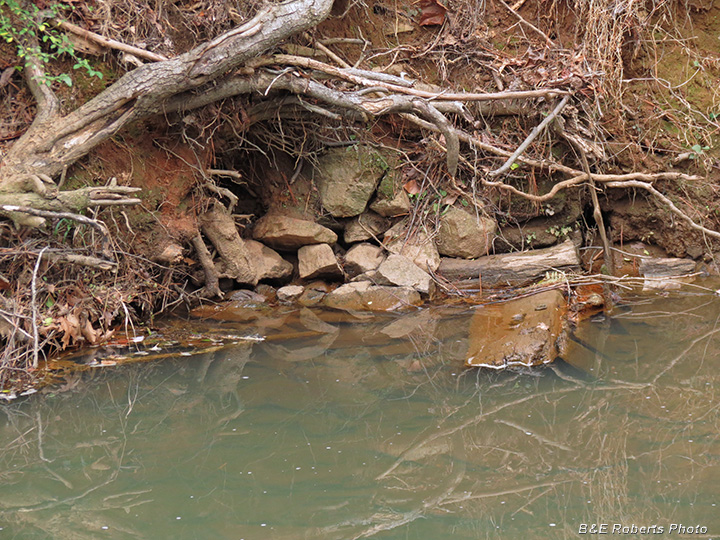 More stacked rocks in the creek...
---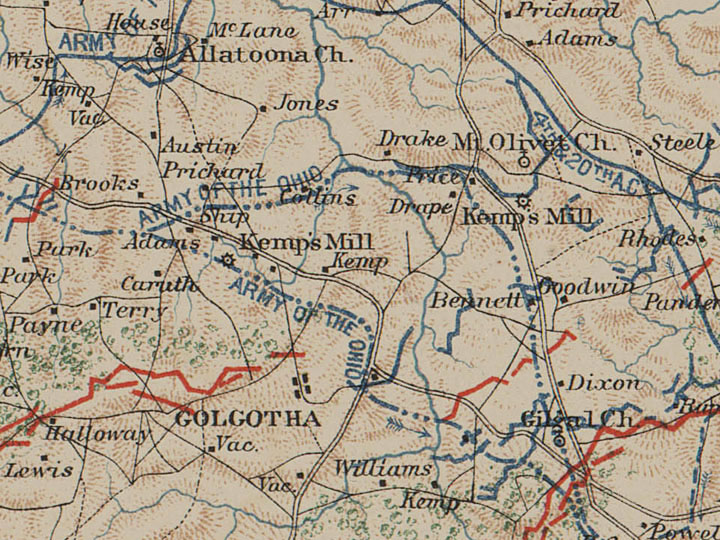 Western section of Cobb County, from the Official Atlas of the Civil War.
---