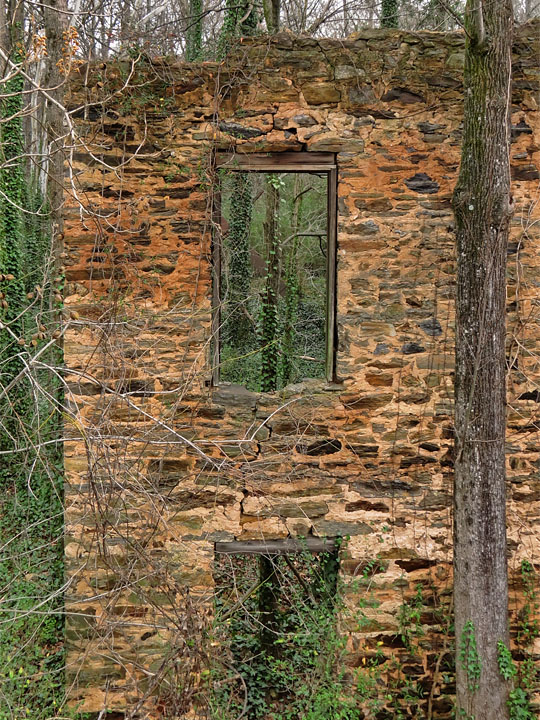 Front wall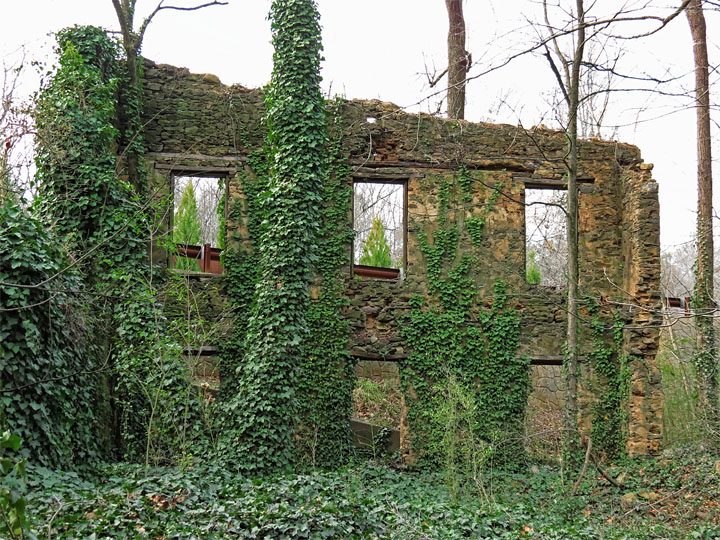 View from what would have been the building's interior.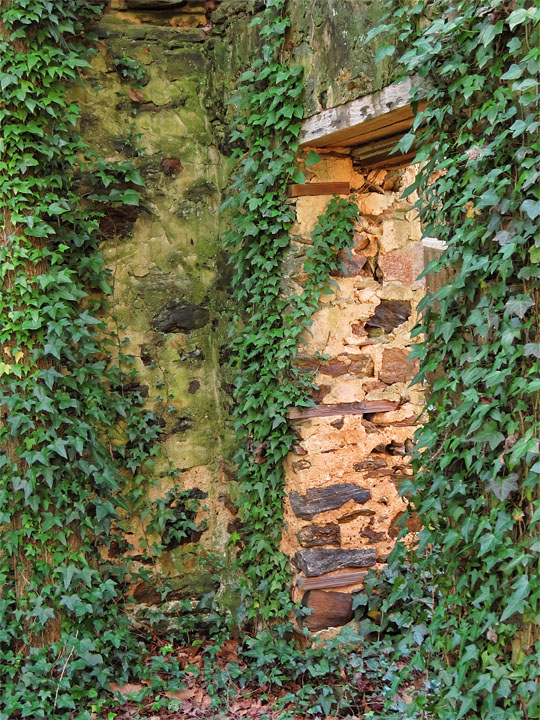 Front doorway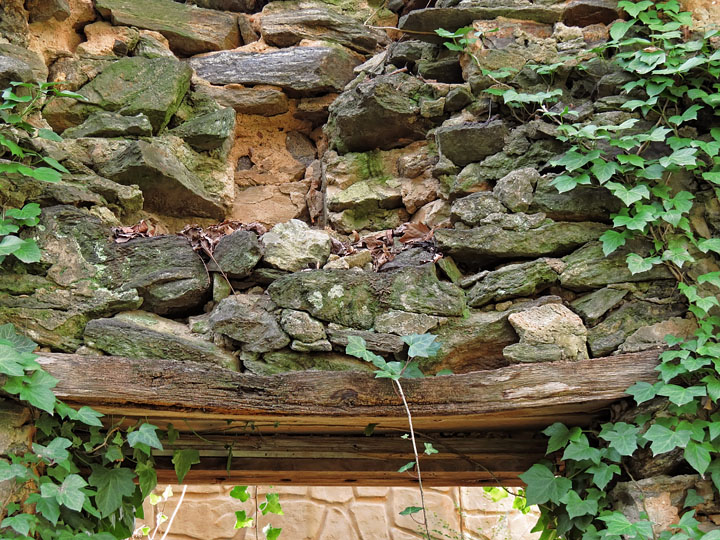 Sagging window header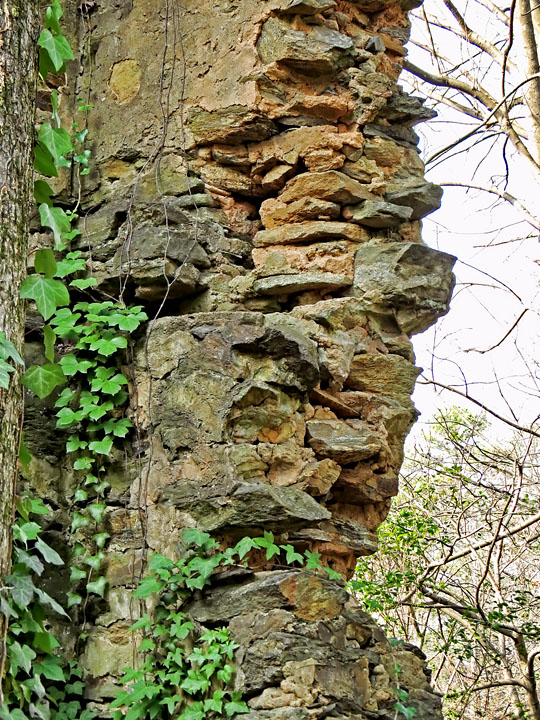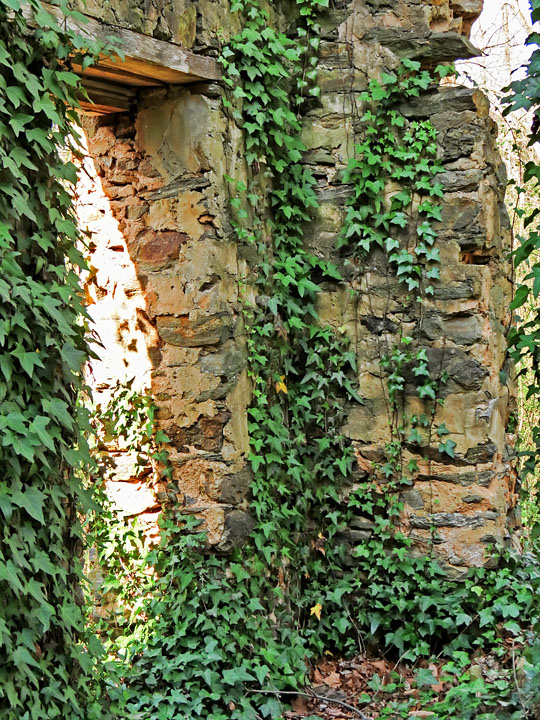 Another doorway in the front wall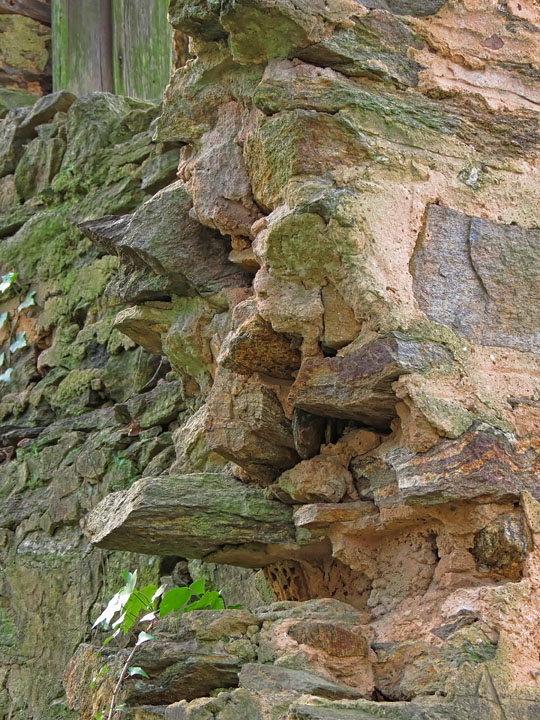 Ragged edge...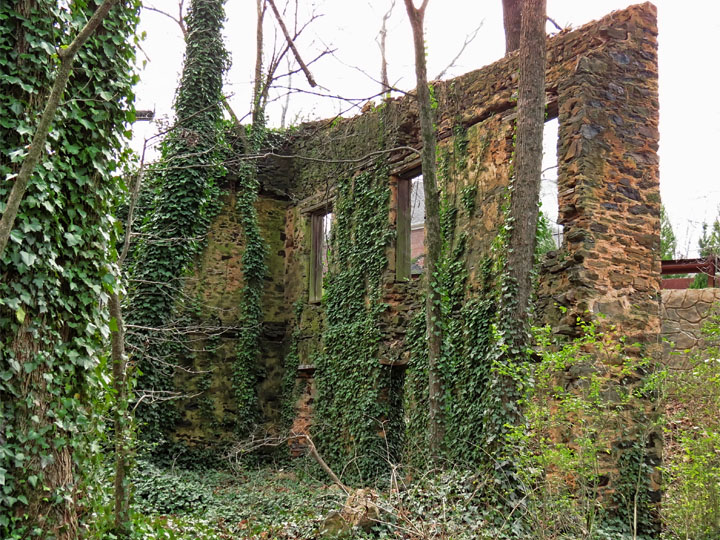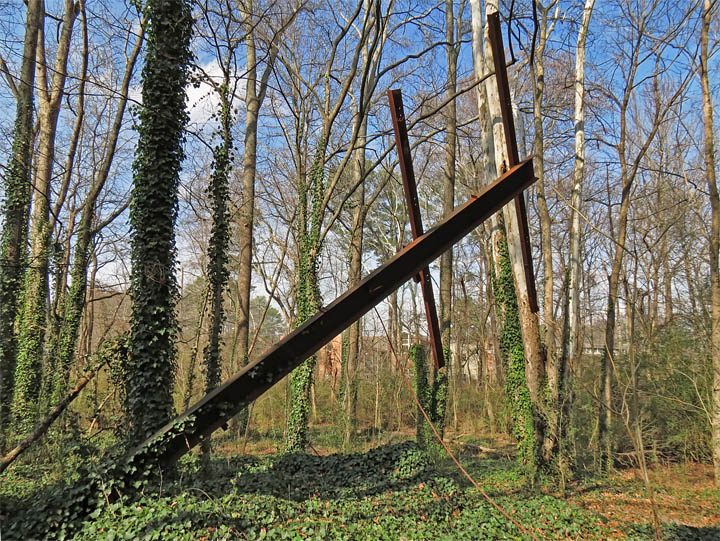 Some sort of rusted steel structure...
According to Will Goodman, I-beams were added by the City of Marietta in the early 1970's when the adjacent
bridge was converted from 1 lane to 2 lanes, in an attempt to support what were complete walls at the time.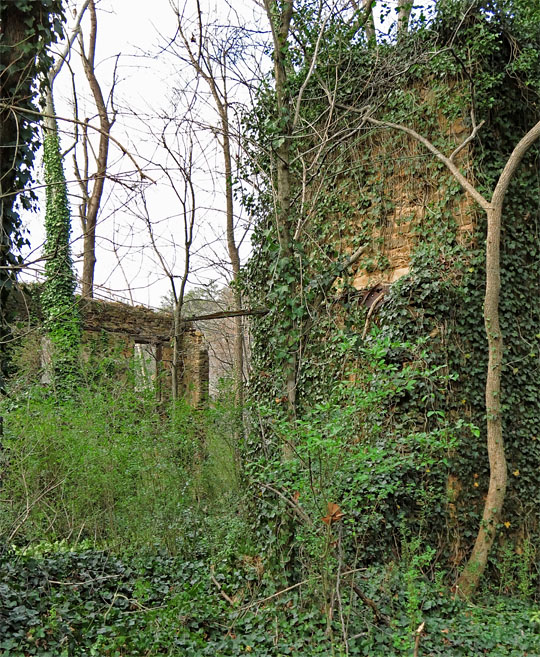 Both remaining wall sections are visible in this image.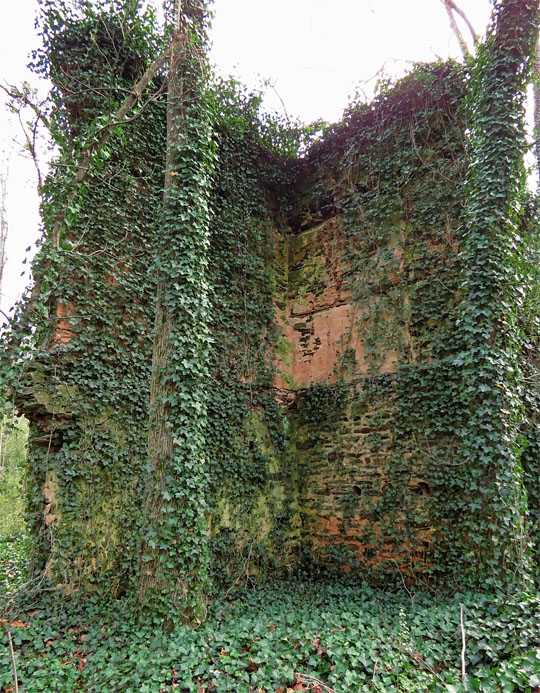 Opposite corner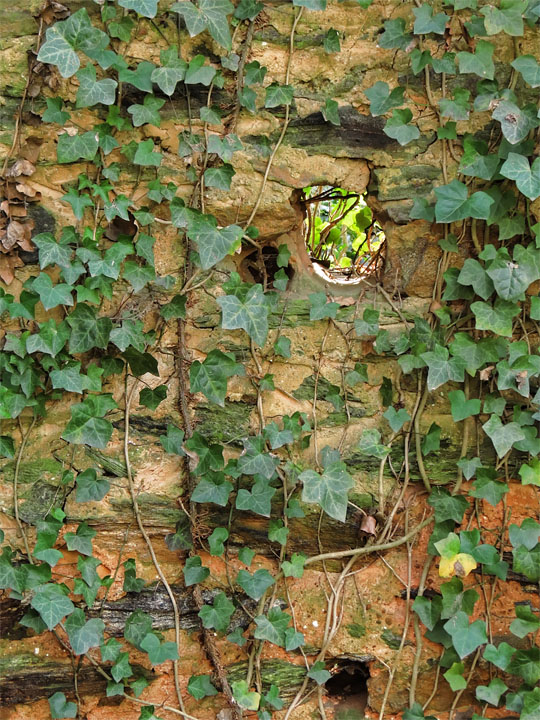 Hole in the wall...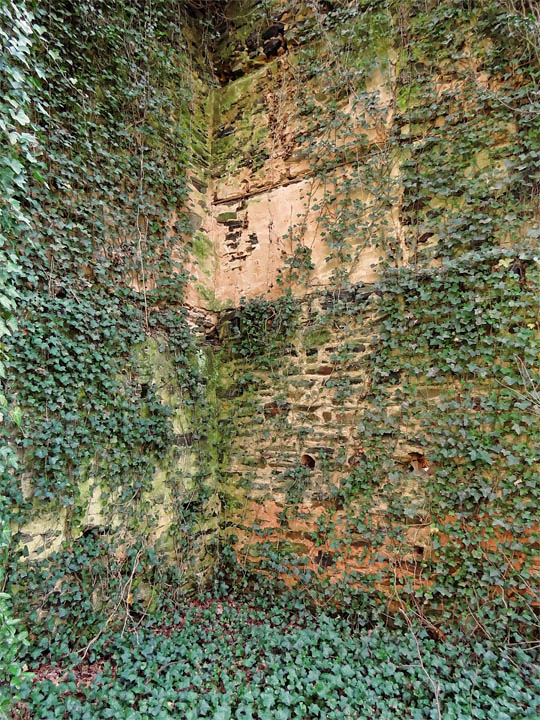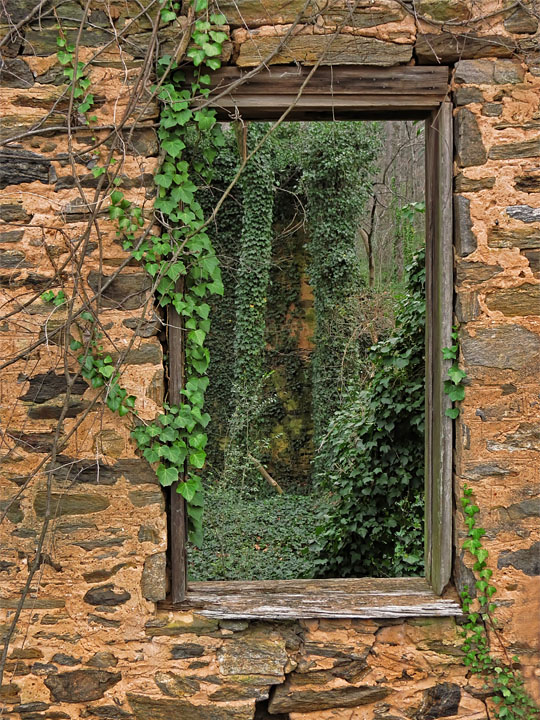 Window view
---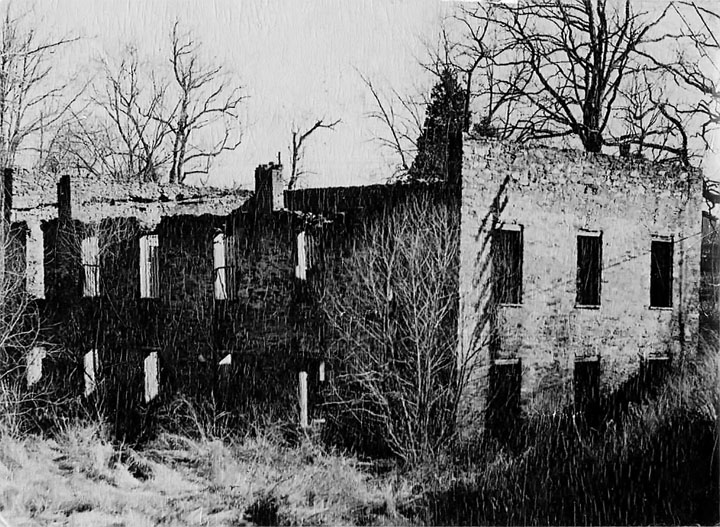 Undated photo of the Tannery, already in ruins...
Courtesy Oakton House & Gardens website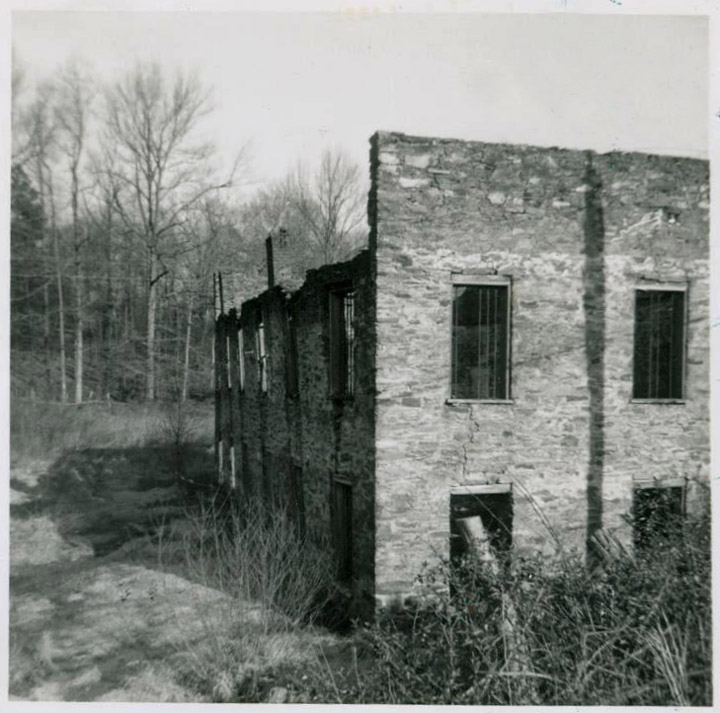 Another old photo of the Tannery ruins
Courtesy Old Marietta FB page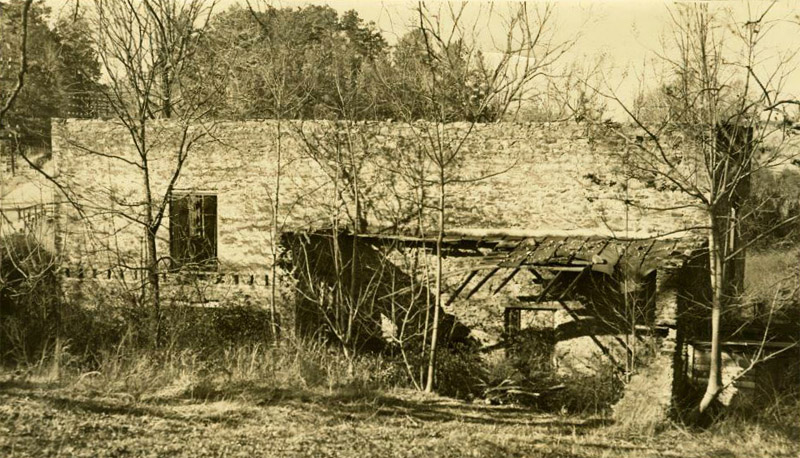 Another old photo (side view) of the Tannery ruins
Courtesy Old Marietta FB page
---